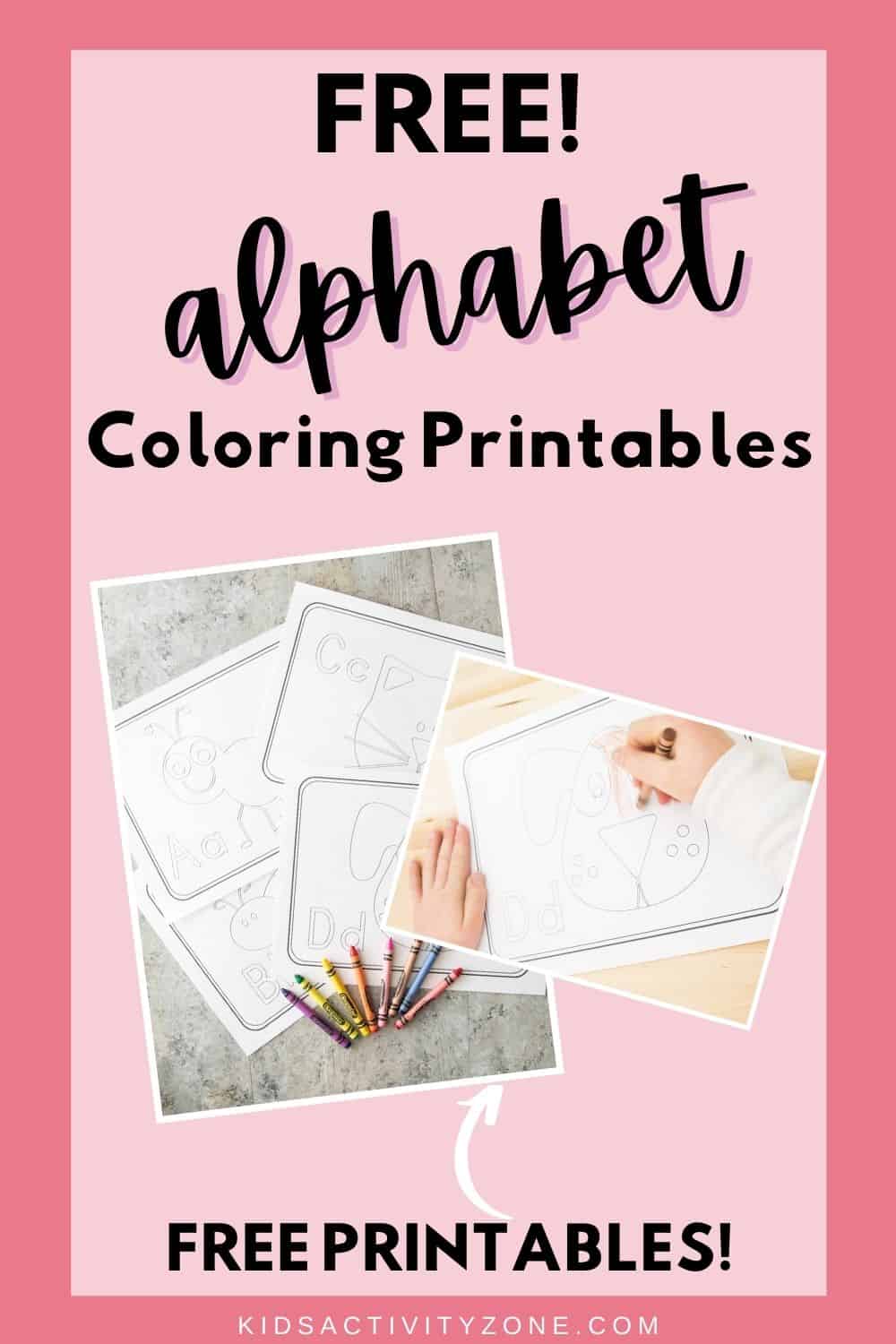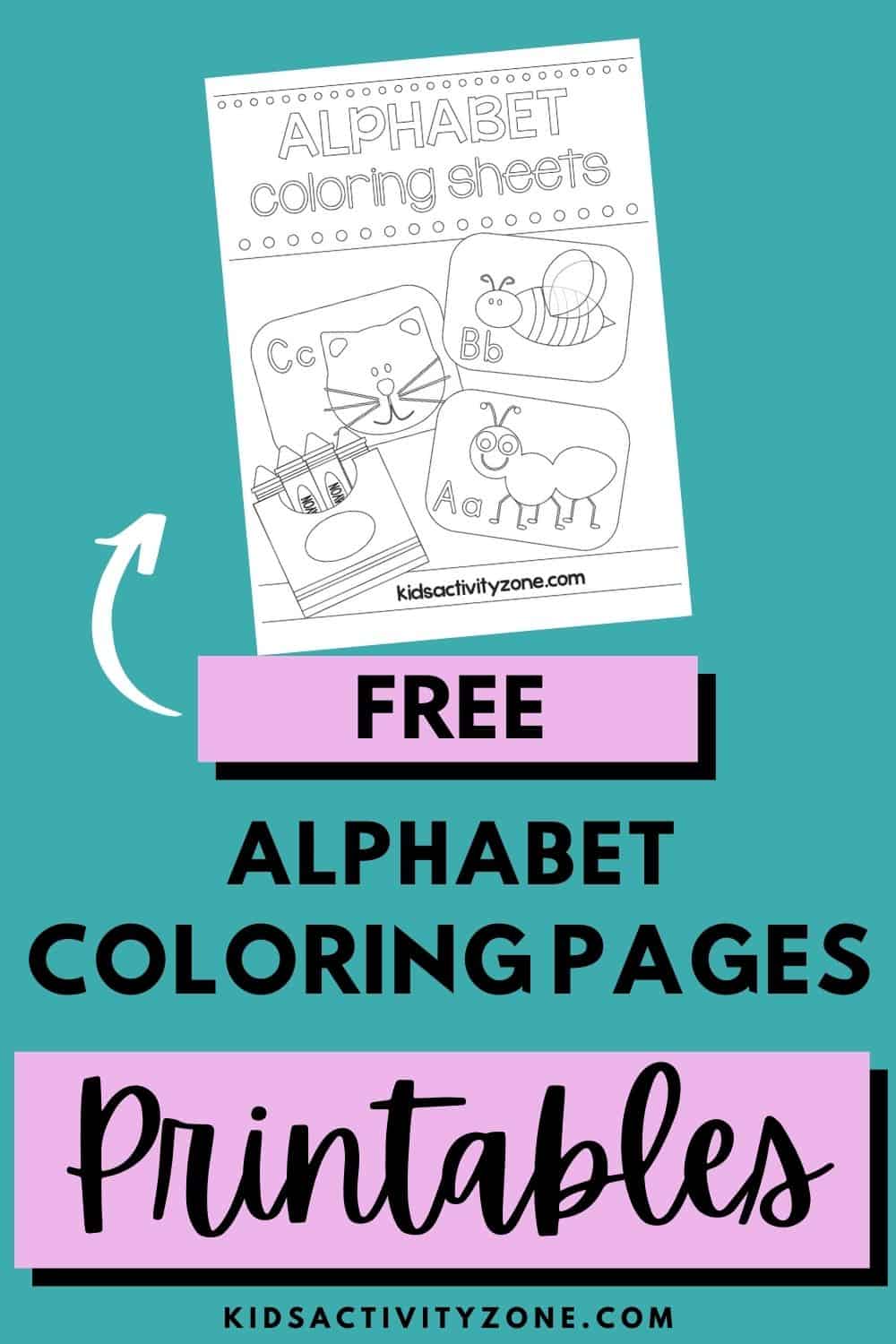 Learn all the letters and have fun with these free printable alphabet coloring pages! Coloring Pages are great for learning as they are engaging and helps improve fine motor skills for children.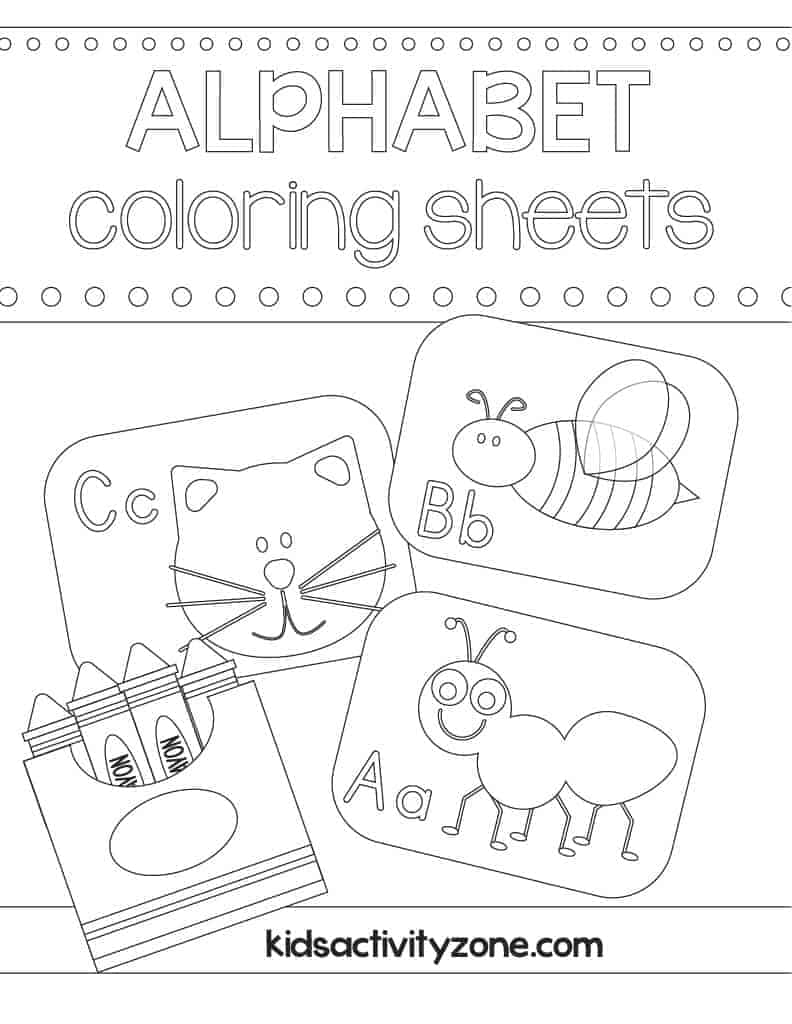 These ABC coloring pages keep kids busy doing one of their favorite activities, coloring, while helping them to practice their letters of the alphabet. They are great for both kids that are ABC rockstars and ones that are just learning the alphabet.
Free Printable Alphabet Coloring Pages
We have all 26 letters of the alphabet, one on each sheet. The sheet shows both the uppercase and lowercase version of the letter. It also shows an animal or object that start with that letter for them to color.
You can also practice learning the sounds letters make, practice listening for beginning sounds and learning vocabulary while strengthening their fine motor skills and having fun.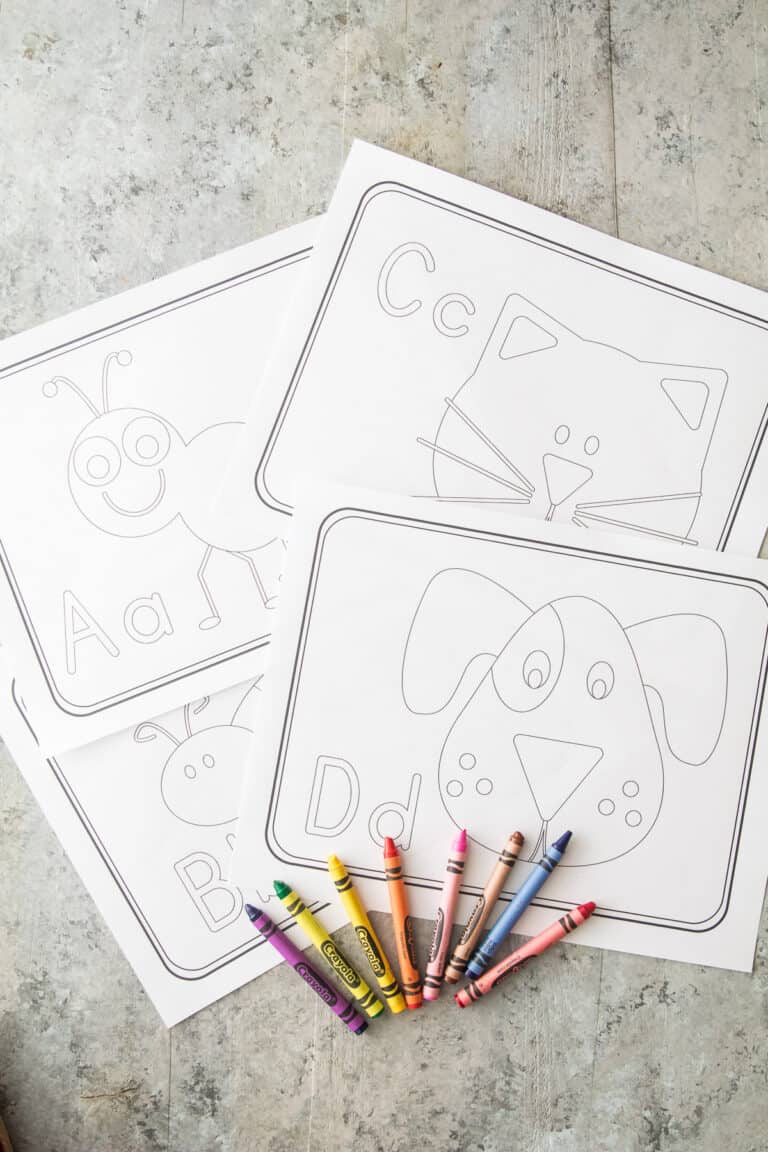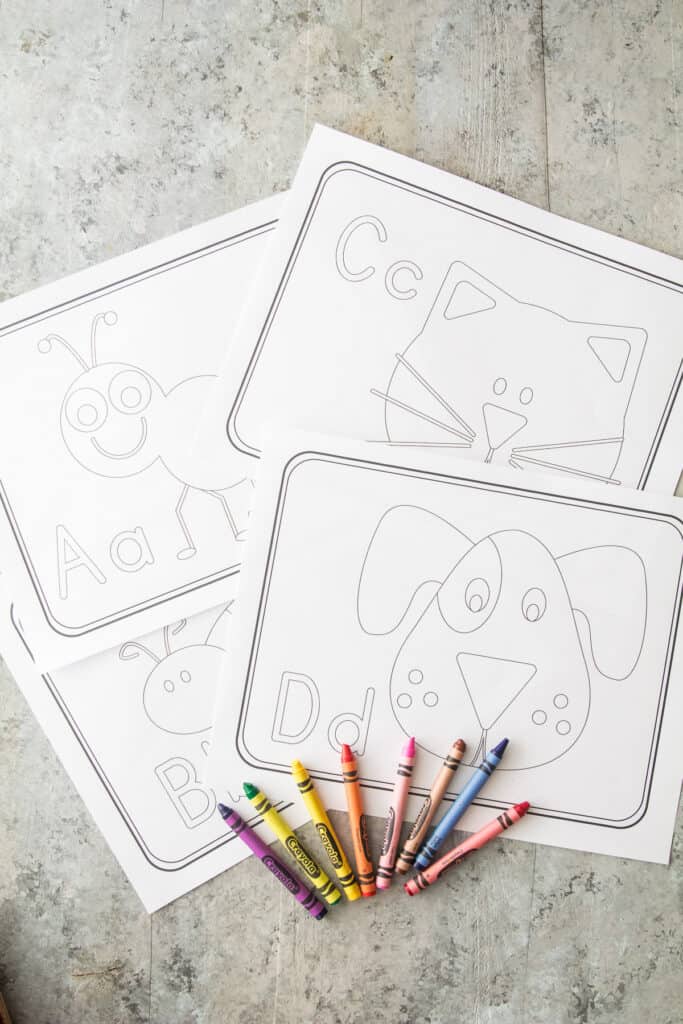 Why Do You Need the ABC Coloring Sheets?
Easily incorporate learning into a fun activity.
The ABCs are one of the earliest and most important things kids learn.
Easy, no prep way to teach the alphabet.
Other Ways to Practice ABCs
Seeing is learning at this young age so make sure to point out letters in big bold letters that you find in books.
Sing the alphabet song over and over again. When they go to the bathroom, when they wash their hands, when you are in the car etc.
Great Books for Learning ABCs
Dr. Seuss's ABC is a fun and funny book to engage early learners.
ABC's for Boys is a alphabet book that shows the letters in all of boys' favorite things like airplanes, dump trucks and more!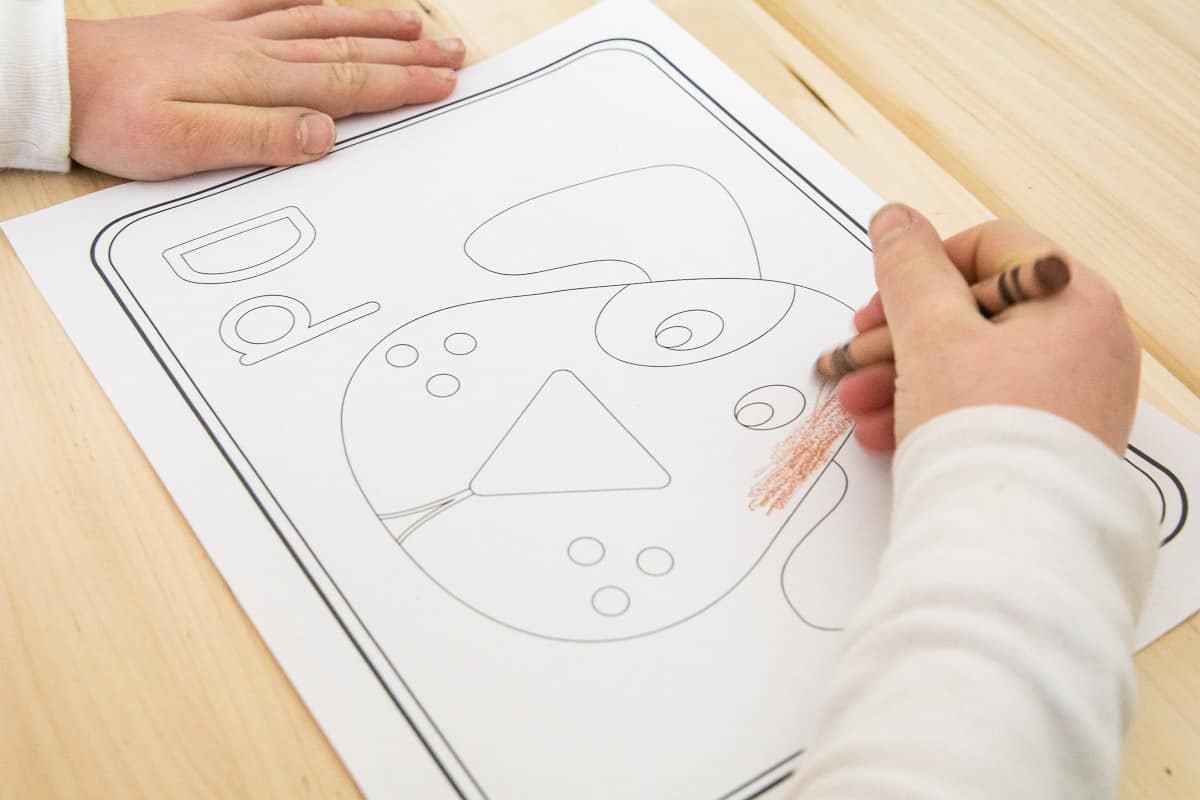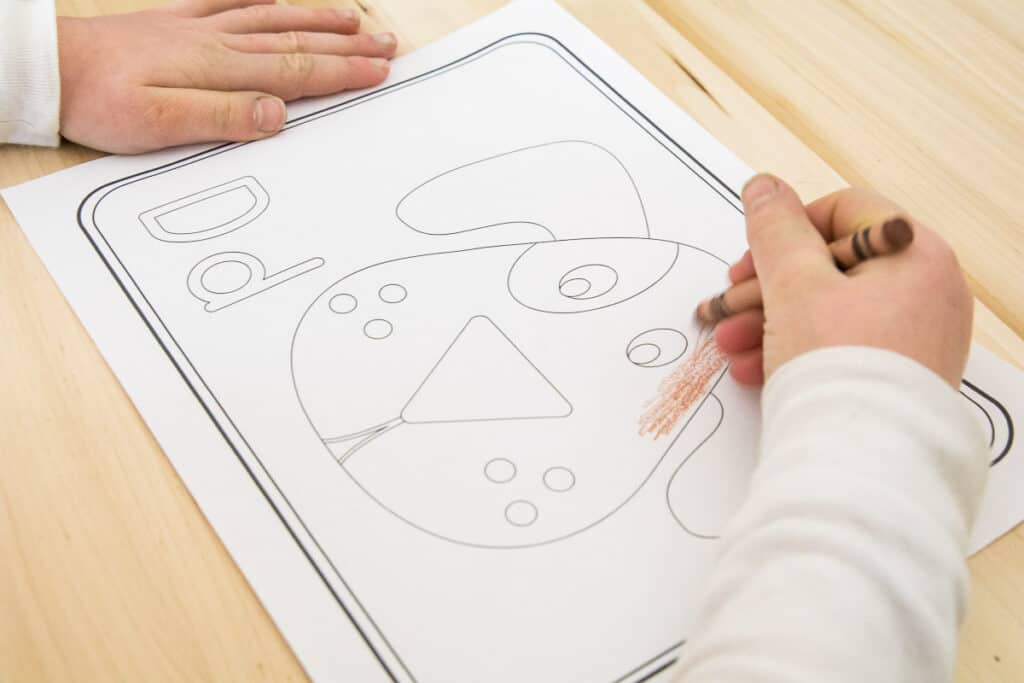 Vocabulary Taught on Coloring Sheets
A is for Ant
B is for Bee
C is for Cat
D is for Dog
E is for Egg
F is for Frog
G is for Glue
H is for Heart
I is for Ice Cream
J is for Jar
K is for Kite
L is for Leaf
M is for Moon
N is for Ninja
O is for Owl
P is for Penguin
Q is for Queen
R is for Rainbow
S is for Star
T is for Tree
U is for Unicorn
V is for Volcano
W is for Watermelon
X is for Xylophone
Y is for Yarn
Z is for Zebra
More Letter Practice Worksheets and Printables!
Click the button below to grab your free Alphabet Coloring Pages!