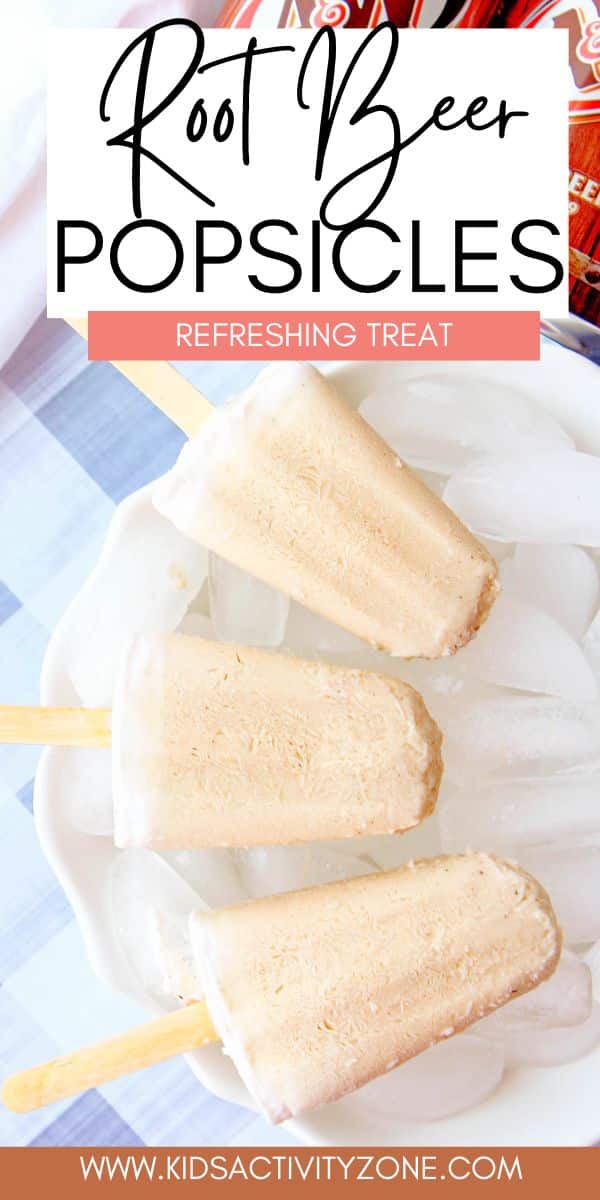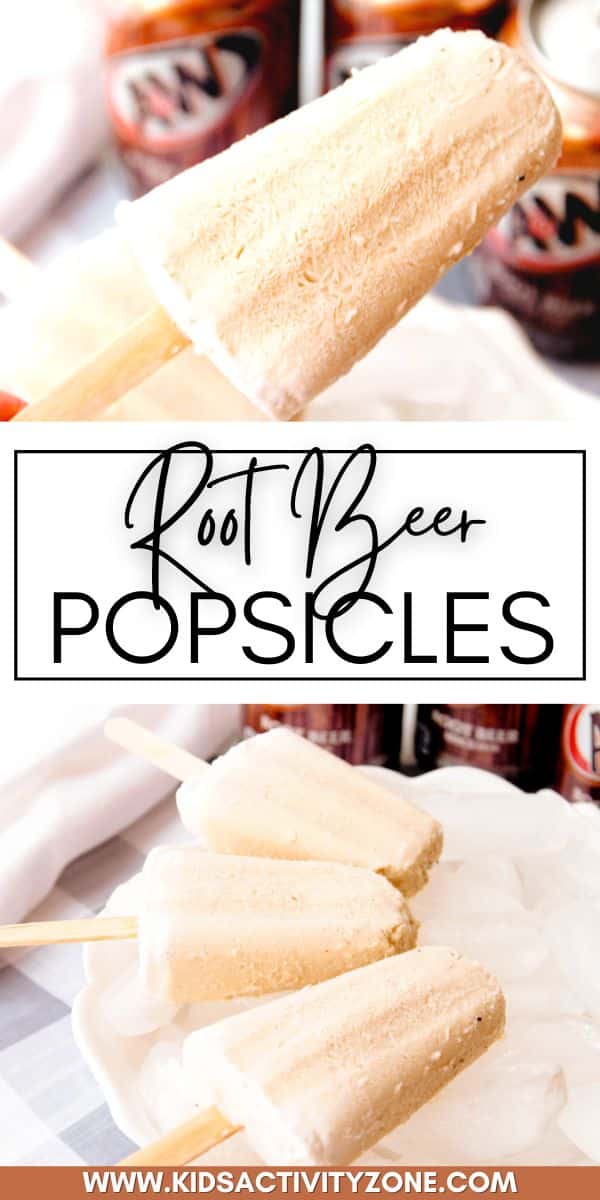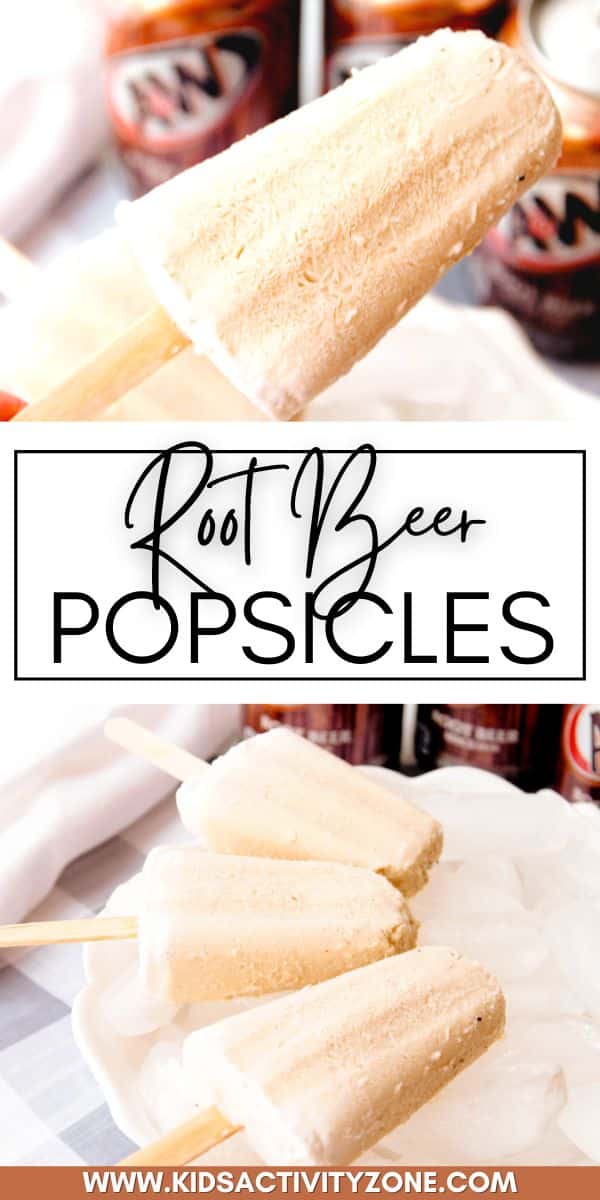 Savor the classic combo of creamy vanilla ice cream and fizzy A&W Root Beer, now in popsicle form! These Root Beer Popsicles offer a refreshing twist to your favorite float. A perfect chill treat for hot summer days!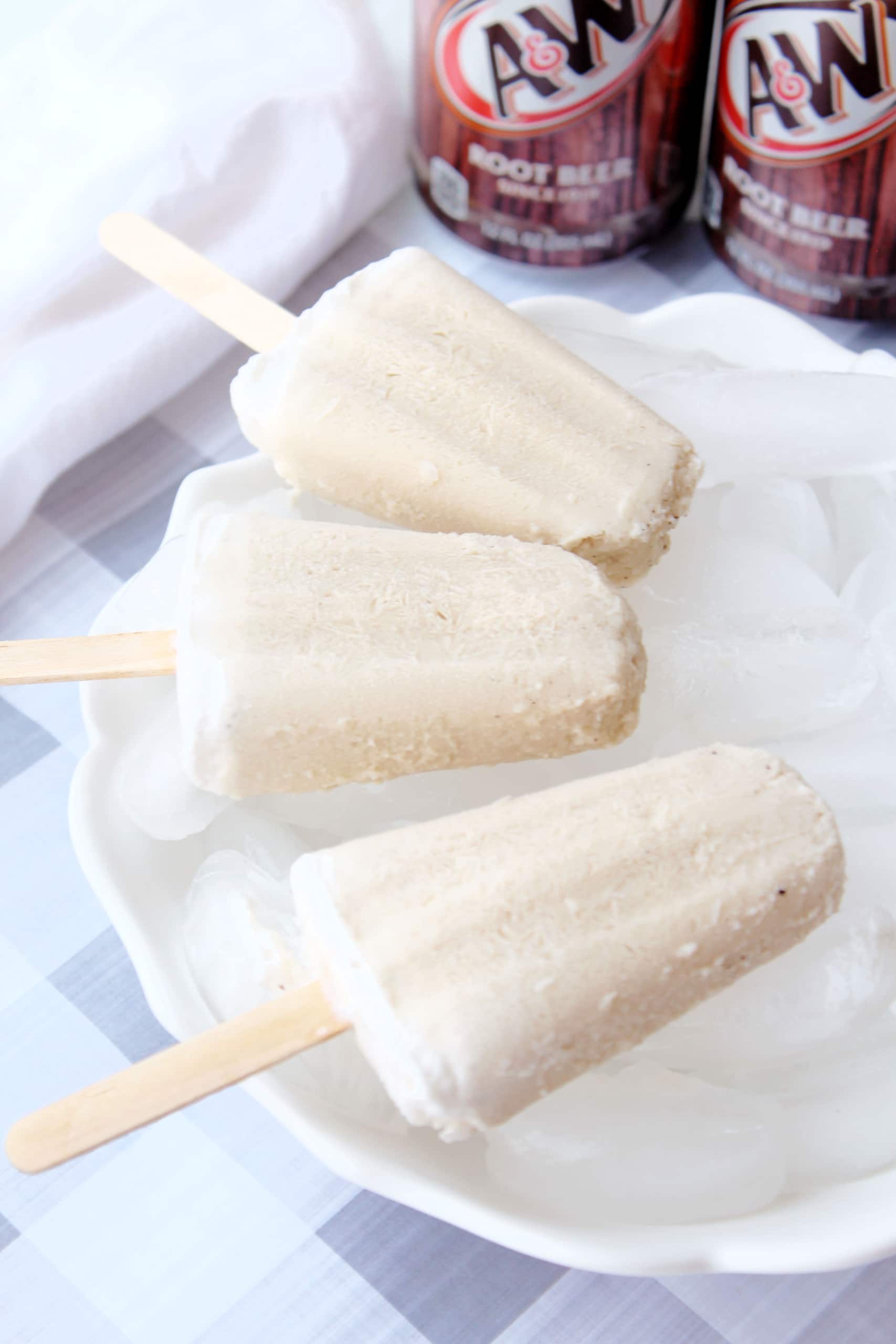 Looking for some more cool summer treats? These root beer popsicles are a blast! I'm always on the look-out for budget friendly summer snacks that the kiddos will enjoy
. Since this recipe is just two simple ingredients, it's so affordable! Plus, I tend to have leftover ingredients to make many more batches of popsicles. Or I'll use those ingredients to make root beer floats!
If you're not a fan of baking or being in the kitchen for extended periods of time, then this is the recipe four you. This is root beer popsicle recipe is also great for kids to make on their own! Independence for the win, am I right?!
Cold treats are out favorite things to make on hot summer days. Rotate the days with root beer float popsicles, mixed berry popsicles, fudgesicles, and homemade slushies! Your summer will be full of tasty treats that help you enjoy all of the fun that these months have to offer!
Why You'll Love Root Beer Popsicles
It only takes 10 minutes to prep a batch of 6 popsicles. Less time spent in the kitchen, more time spent enjoying that summer sun!
There is virtually no clean-up after making these popsicles. Clean the ice cream scoop and then pop the molds into the dishwasher after you take the popsicles out. That's it!
Easily make a double batch, or even a triple batch, of these delicious root beer popsicles. You'll have plenty of ingredients left, so all you need is extra popsicle molds!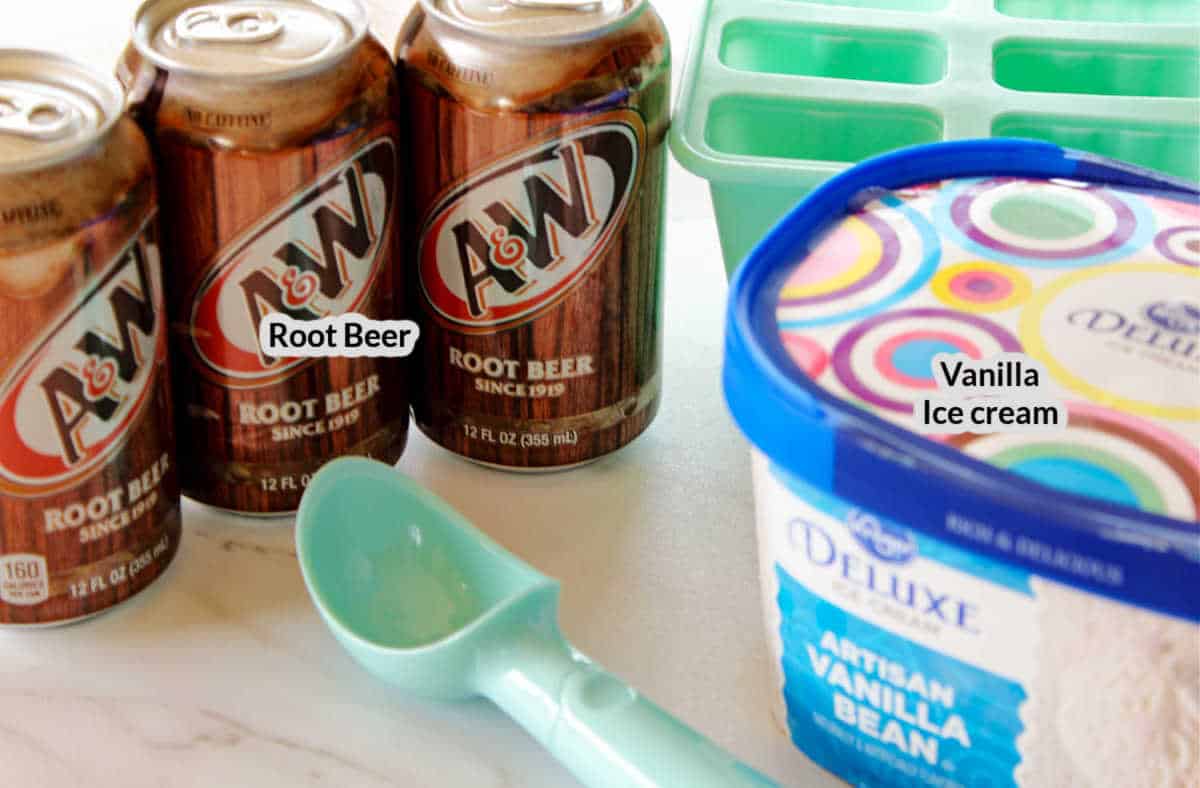 Ingredients for Root Beer Float Popsicles
Root beer – A&W and Barq's root beer are two of my favorite choices. But you can use any kind that you want! If you don't like root beer, feel free to use a different
Ice cream – Classic vanilla ice cream is the best choice to use for root beer float popsicles. You can also make your own ice cream and use that!
Helpful Tools
How to Make Root Beer Popsicles
Fill each slot of your popsicles molds about ⅓ full with vanilla ice cream. Before beginning allow the ice cream slight thaw so that it's easier to scoop and fill the popsicle molds.
Use root beer to fill the remaining portion of each popsicle mold. Allow the root beer foam to go down, then pour a little more in so that the molds are completely full.
Insert popsicle sticks into the molds.
The, freeze overnight and serve when ready!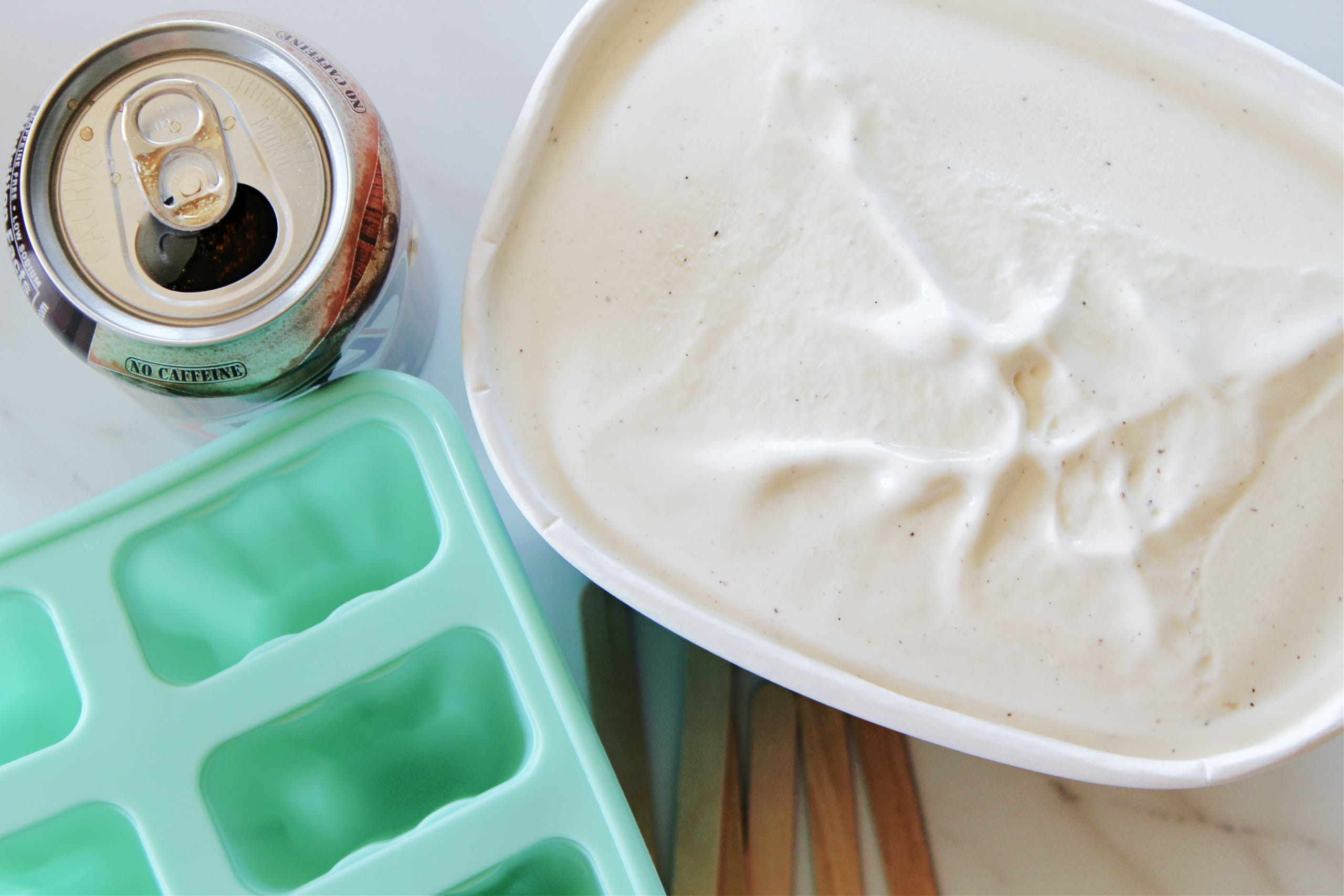 How to Store Root Beer Popsicles
Once you remove the popsicles from their molds, you can either serve immediately or store them in the freezer.
To store, place popsicles into an airtight container or freezer bag. Place them in the coldest part of your freezer and eat within two months time. You'll want to eat them before freezer burn takes over!
Why won't my popsicles freeze solid?
If you are having issues with the root beer popsicles freezing, you may not have left them in the freezer long enough. If you don't leave them overnight, you'll need to leave them for at least 4-6 hours.
Make sure you are freezing them in coldest part of your freezer, away from the door. If you have a deep freezer, use that! Leave the popsicles in the freezer overnight for the best results.
Can you freeze root beer?
Yes! Freezing root beer in popsicles is perfectly safe. However, you should never freeze root beer in a can. When it freezes in a can, it will expand and can cause the can to explode. It'll make quite a mess in the freezer!
Pro Tips!
If it's difficult to remove the popsicles from the molds, run them under warm water for a few second to release the popsicles from the sides of the molds. They should slide right out after that!
Use whatever type of ice cream you want! If you're not a fan of vanilla, you can use chocolate ice cream, cookies and cream, or anything else you like.
Don't have popsicle molds? No worries! Grab some small plastic cups and popsicle sticks. Once frozen, cut the plastic cup away or slide the frozen popsicle out…tada!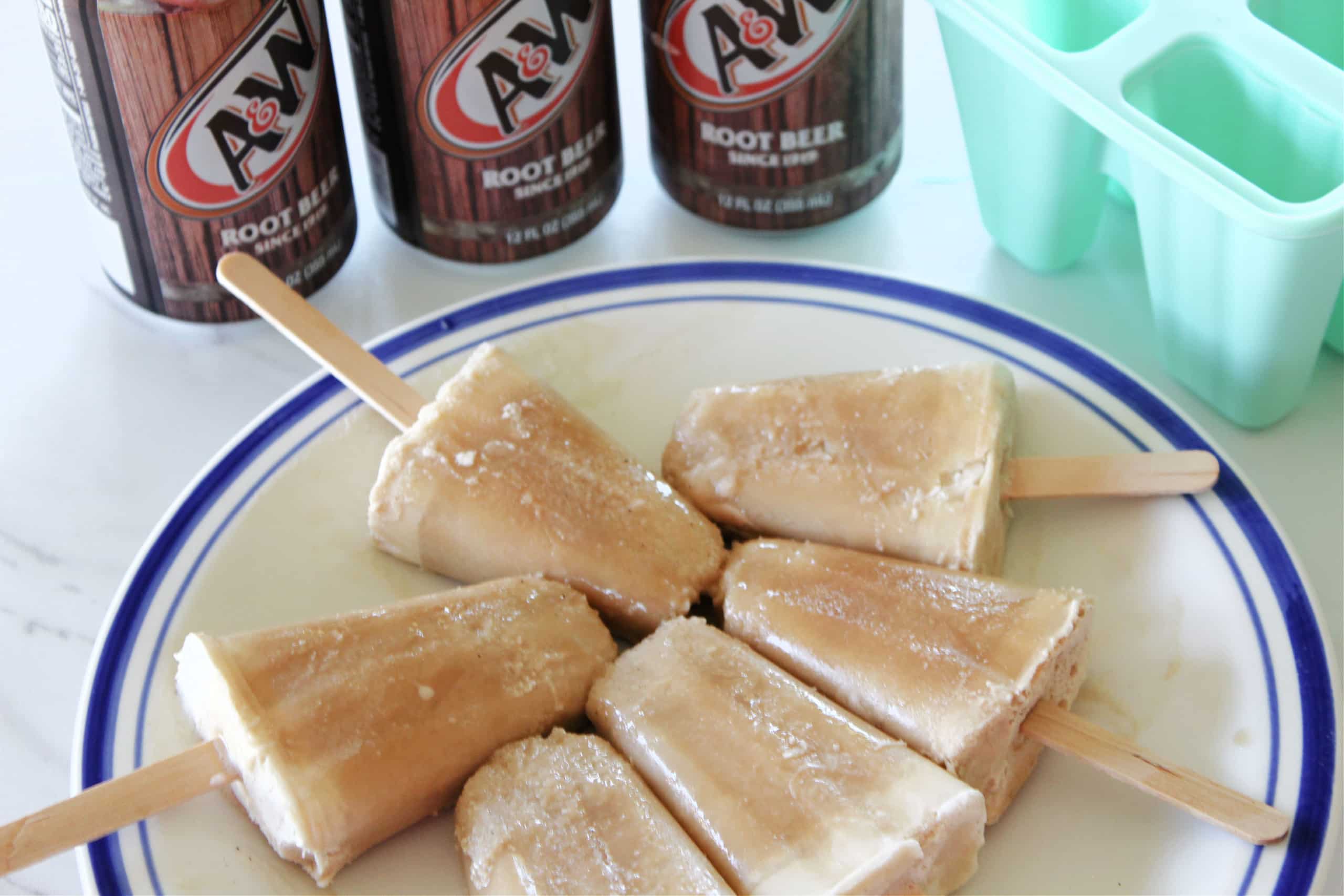 This creamy root beer popsicle recipe is sure to be a crowd favorite. I can't wait to hear how they turn out in your kitchen!
More Summer Recipes You'll Love
Yield: 6 Popsicles
Root Beer Popsicles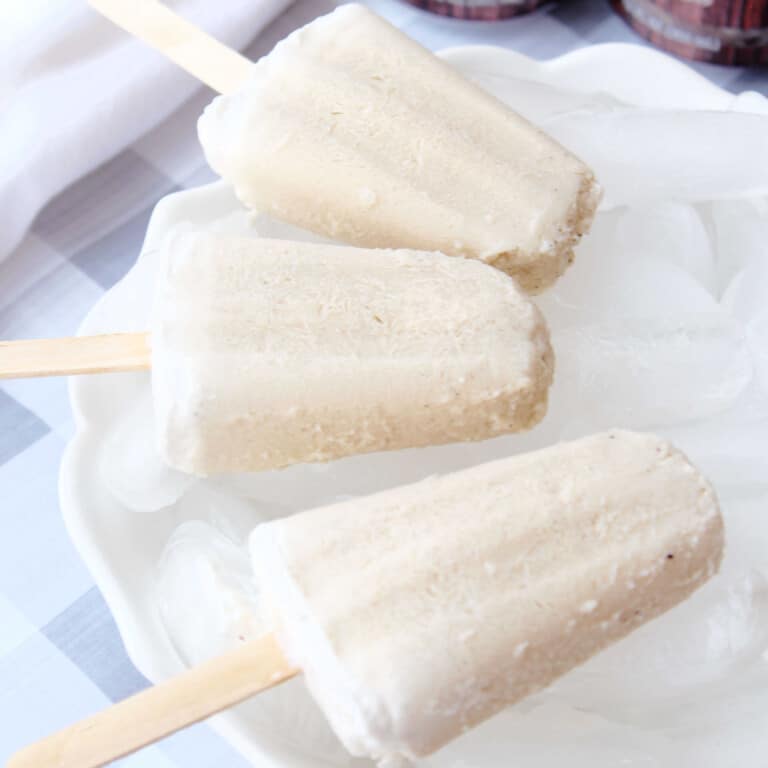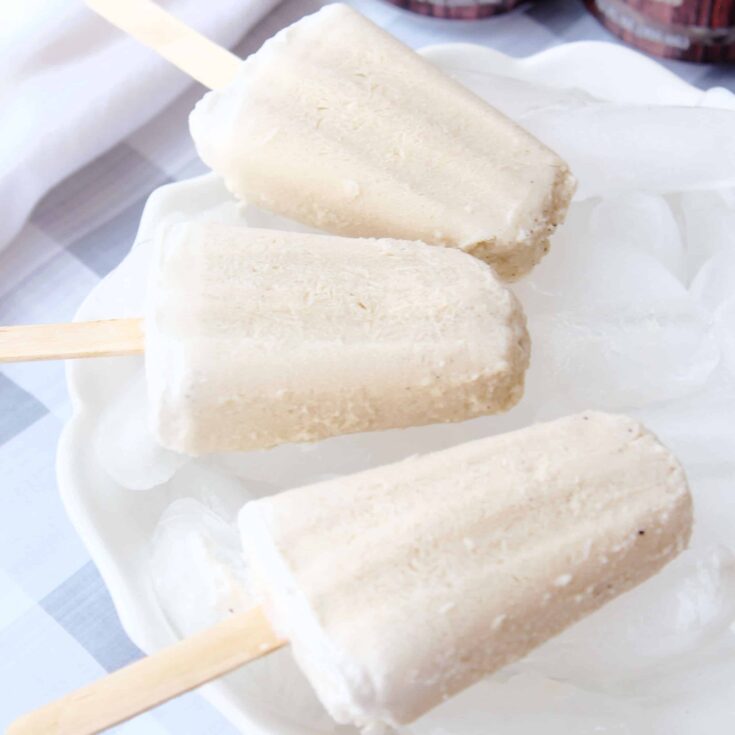 Bring out your inner kid with our Root Beer Popsicles. Creamy, slightly melted vanilla ice cream meets the bubbly goodness of A&W Root Beer, all frozen into a handy, cooling popsicle. Simple, nostalgic, and delicious!
Total Time
12 hours
10 minutes
Ingredients
1 can A&W Root Beer, 12 ounces
1 cup vanilla ice cream, slightly thawed
6 popsicles sticks
Instructions
Fill each popsicle mold about ⅓ full with slightly thawed vanilla ice cream.
Fill the remaining portion of each mold with A&W Root Beer. Allow the root beer foam to go down, then pour a little more until each mold is filled to the top.
Next, insert the popsicle sticks.
Freeze overnight and serve.
Notes
To remove the popsicles from the mold easier, run the bottom portion of the mold under cool water.