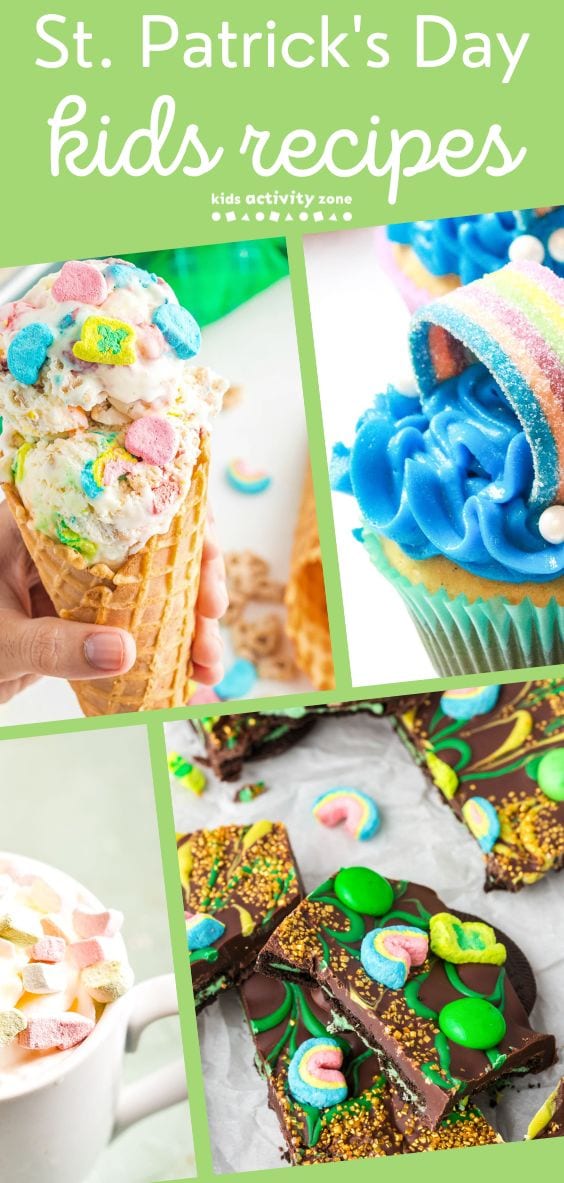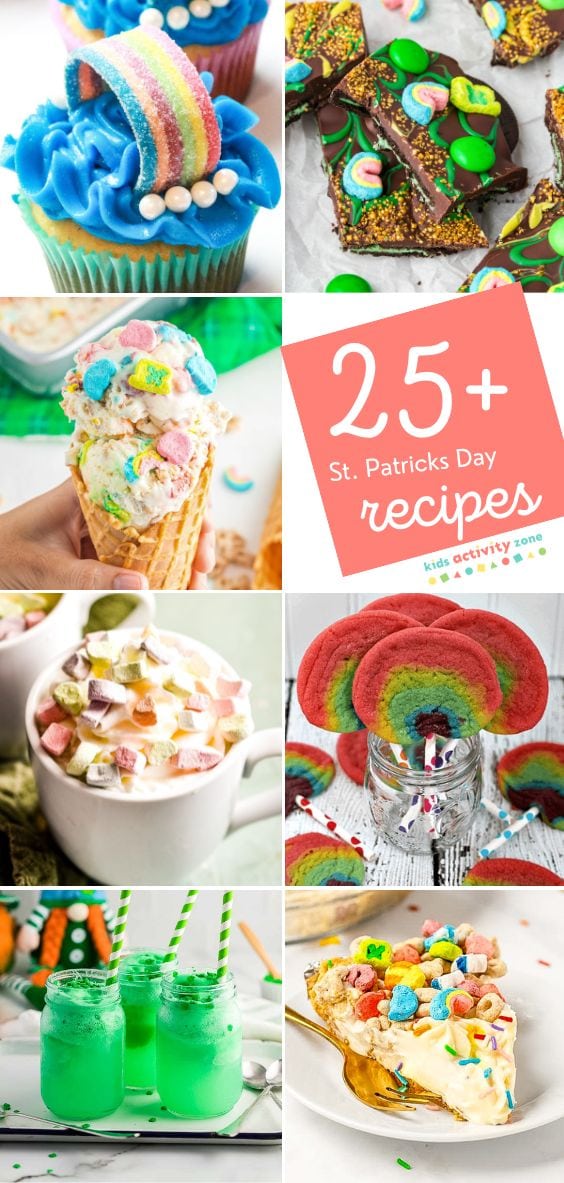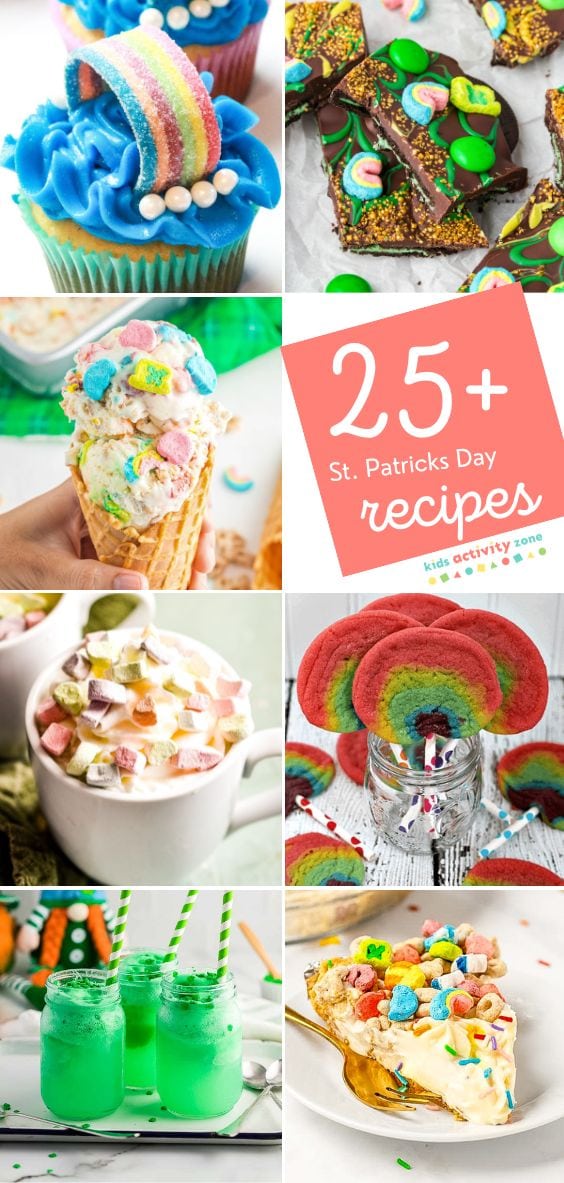 The kids will have so much fun with these easy St. Patrick's Day food ideas! Tons of recipes to celebrate the holiday with rainbows, clovers, green foods. You can skip the corned beef and cabbage this year!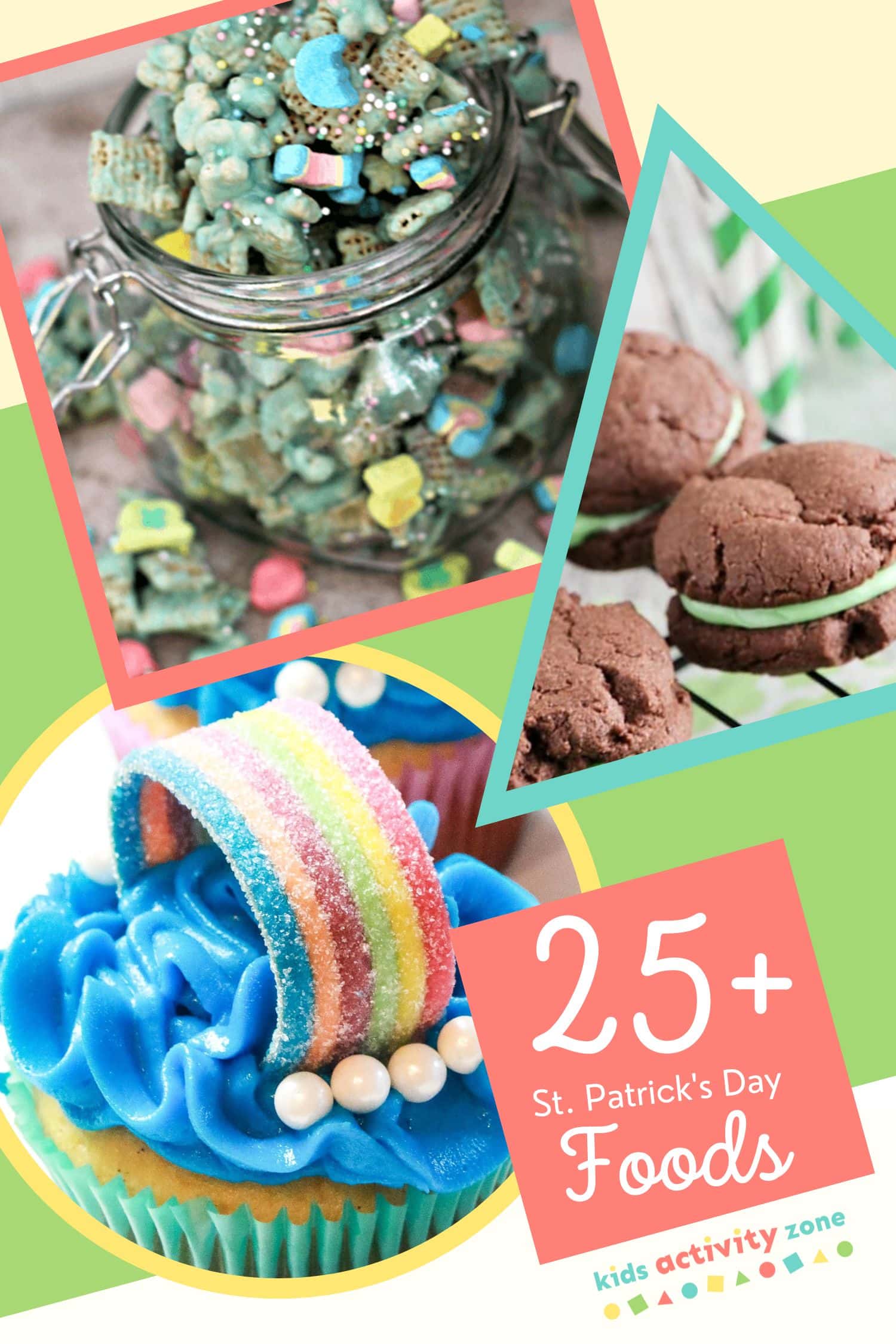 There's no end to great recipes for kid friendly St. Patrick's Day food! I love this holiday because it's just so cheery and magical. Dive into these magical treats during St. Patrick's Day and just watch how many excited grins you get from your kids.
I always recommend making some fun crafts too! Pot of Gold Slime is super fun and is a favorite for my kids. They look forward to making it every year when we make their choice of St. Patrick's Day recipes.
Kid-Friendly St. Patrick's Day Food
Dig in for fun recipes that the kids are going to love. Choose a few tasty items from this list, and have fun making them!
This easy no-bake Leprechaun Bark is so much fun to eat on St. Patrick's Day! You could easily catch a Leprechaun with your Leprechaun trap and this tasty treat. Leprechaun bark is made of layers of Oreos Thins, chocolate, Lucky Charms, M&Ms and of course sprinkles.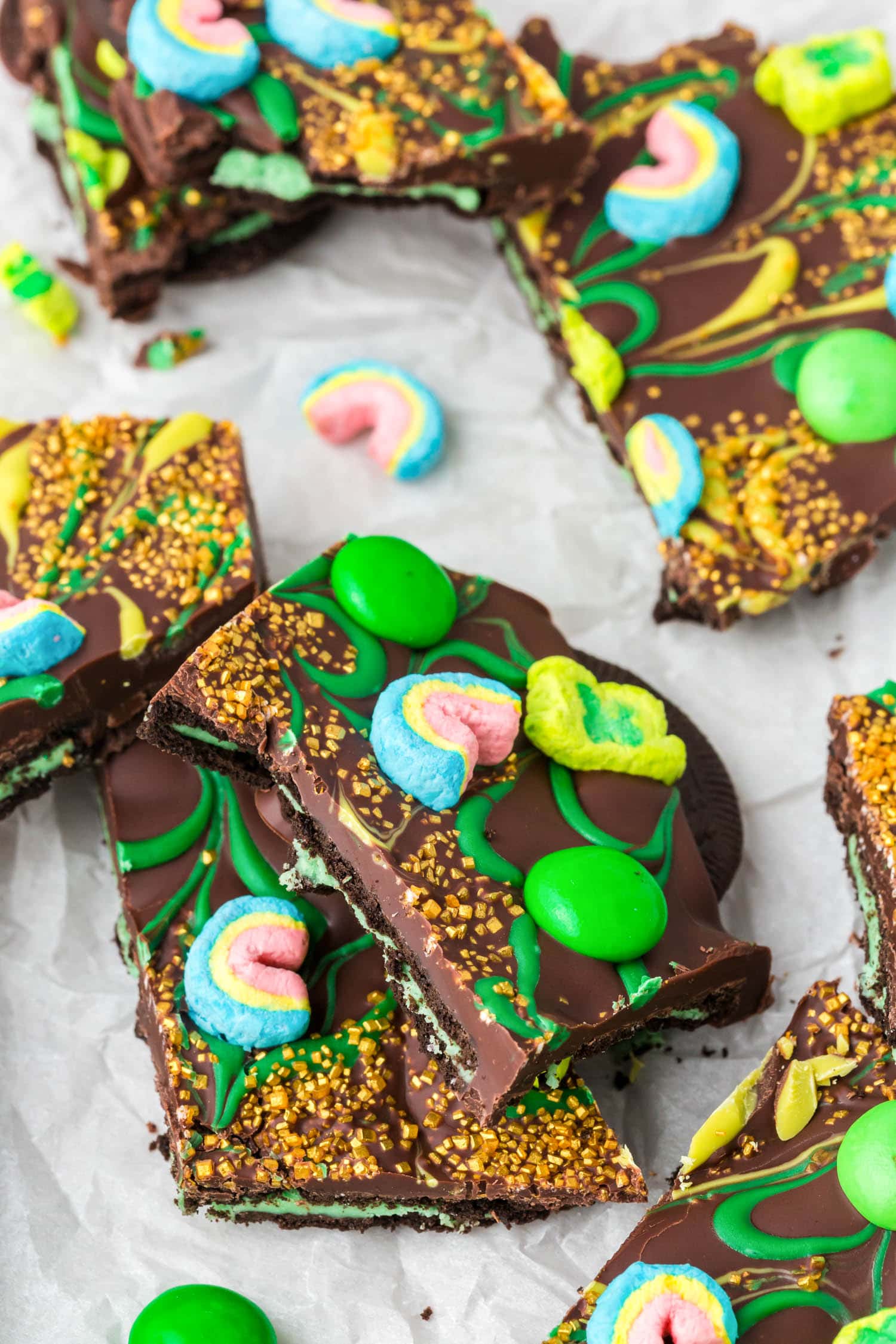 The surprise rainbow found inside this easy Rainbow Bundt Cake when you cut it open is so much fun! Perfect for St. Patrick's Day, spring or a rainbow themed party. This semi-homemade recipe is an easy rainbow dessert that's delicious.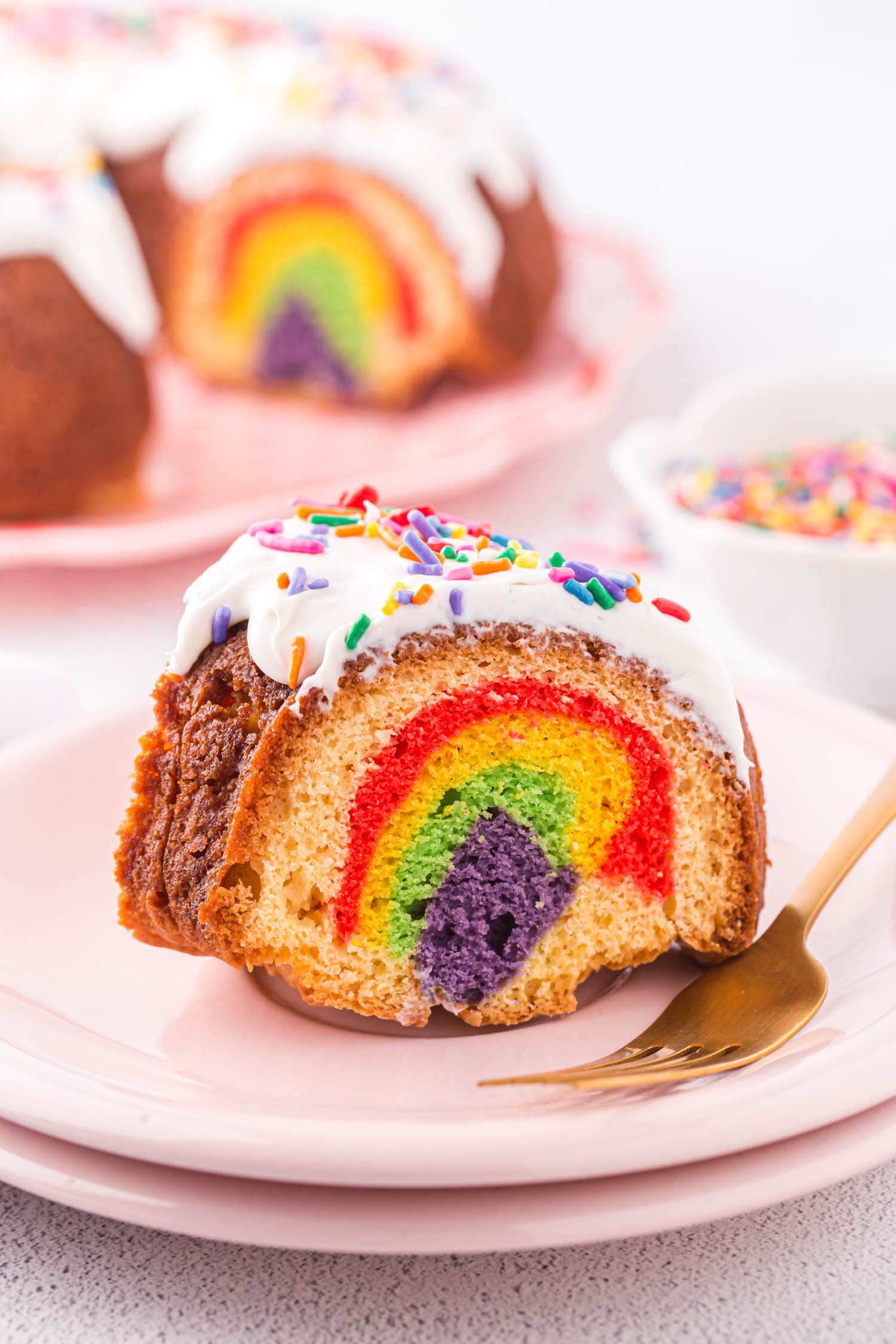 Smooth, creamy homemade White Hot Chocolate topped with your favorite Lucky Charms Marshmallows! This Lucky Charms Hot Chocolate recipe is the perfect kid friendly St. Patrick's Day food to add to your parties.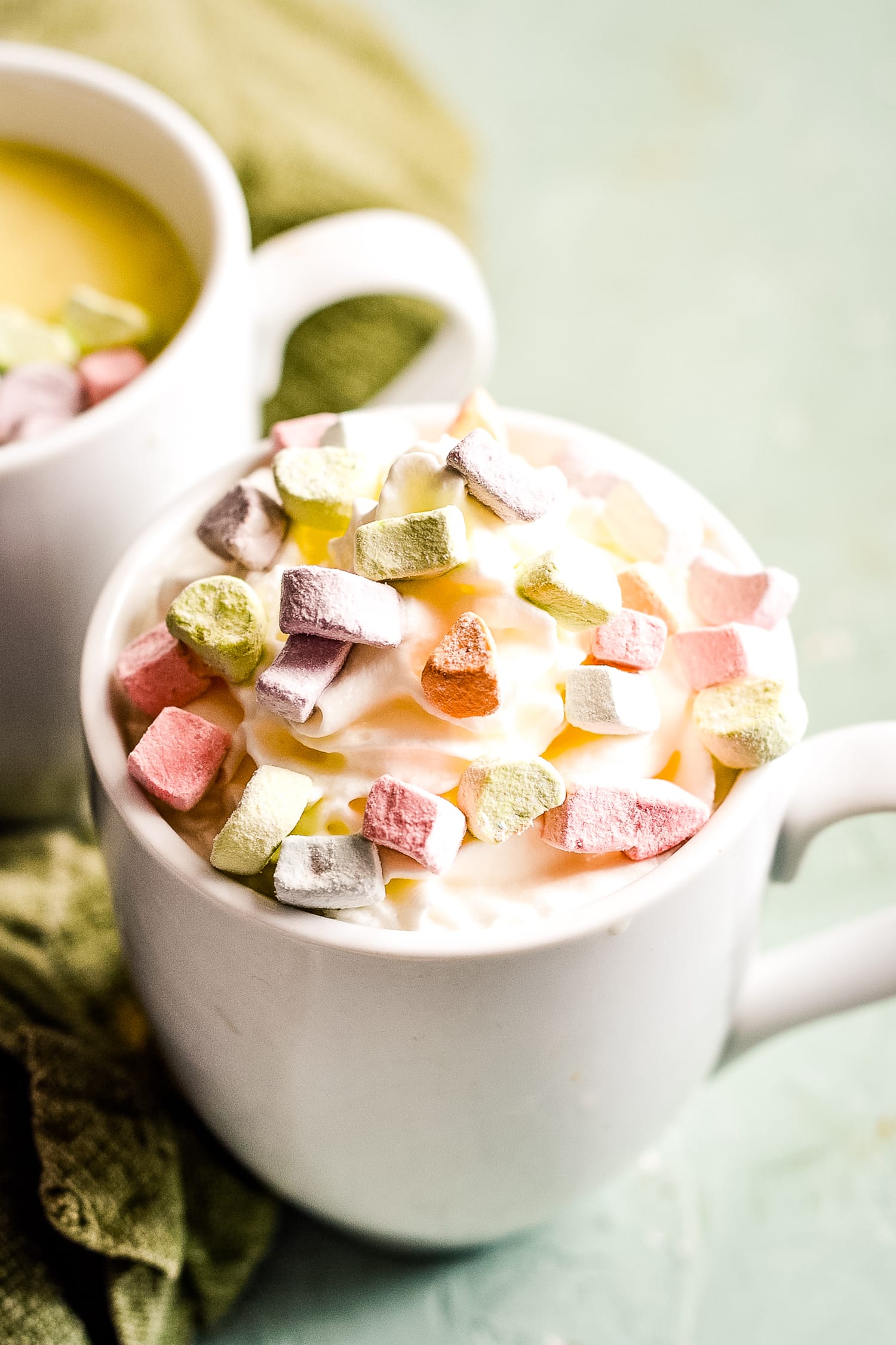 Homemade Rainbow Layered Cake has layers of rainbow colors, is topped with a homemade frosting and is the perfect spring or St. Patrick's Day Dessert. This easy Naked Layered Cake is delicious and easy to make!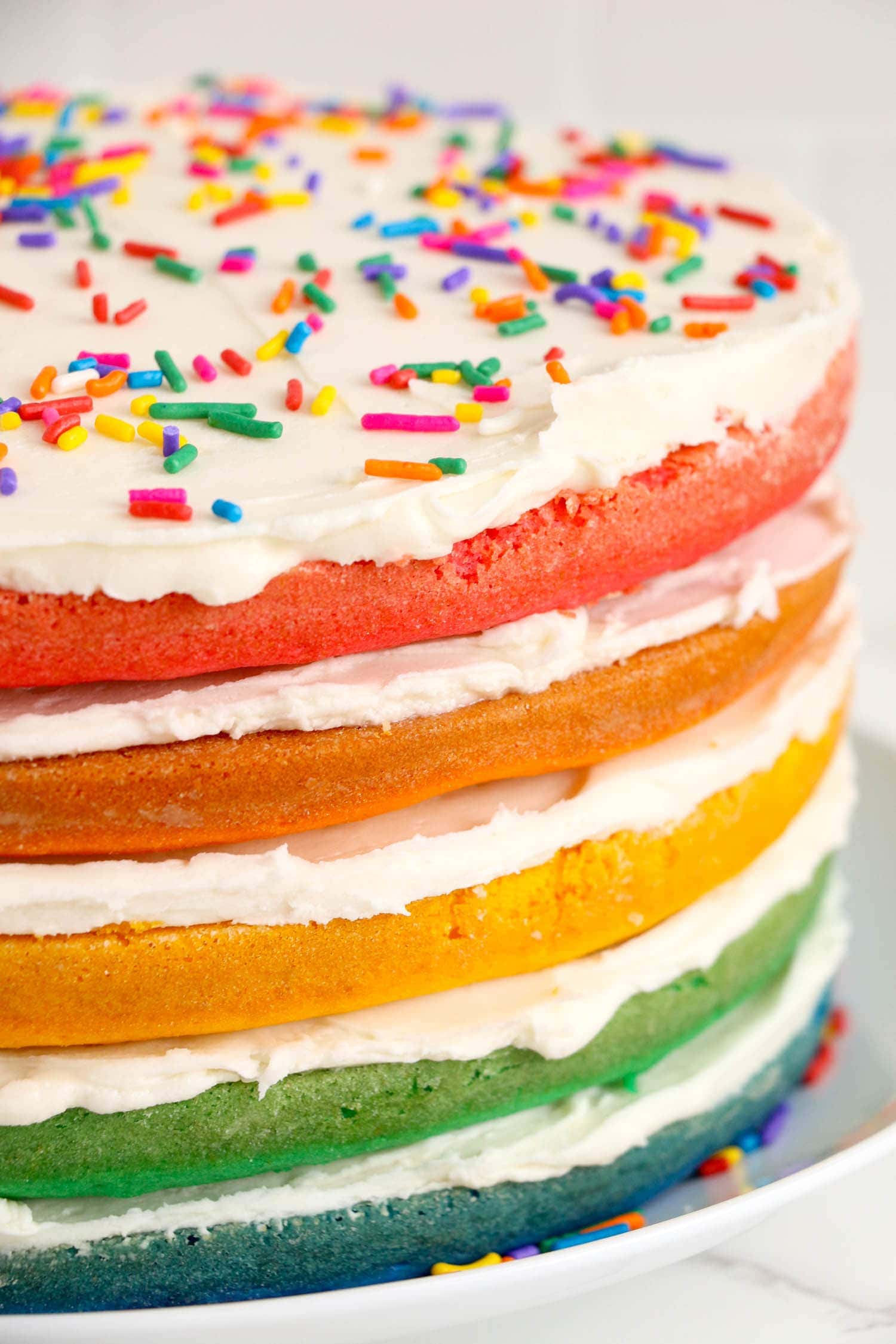 A sweet, creamy no-churn ice cream stuffed with Lucky Charms cereal! This Lucky Charms Ice Cream is so easy to make, packed with marshmallow flavor from toasted marshmallows and is the perfect treat for kids anytime…or for St. Patrick's Day parties!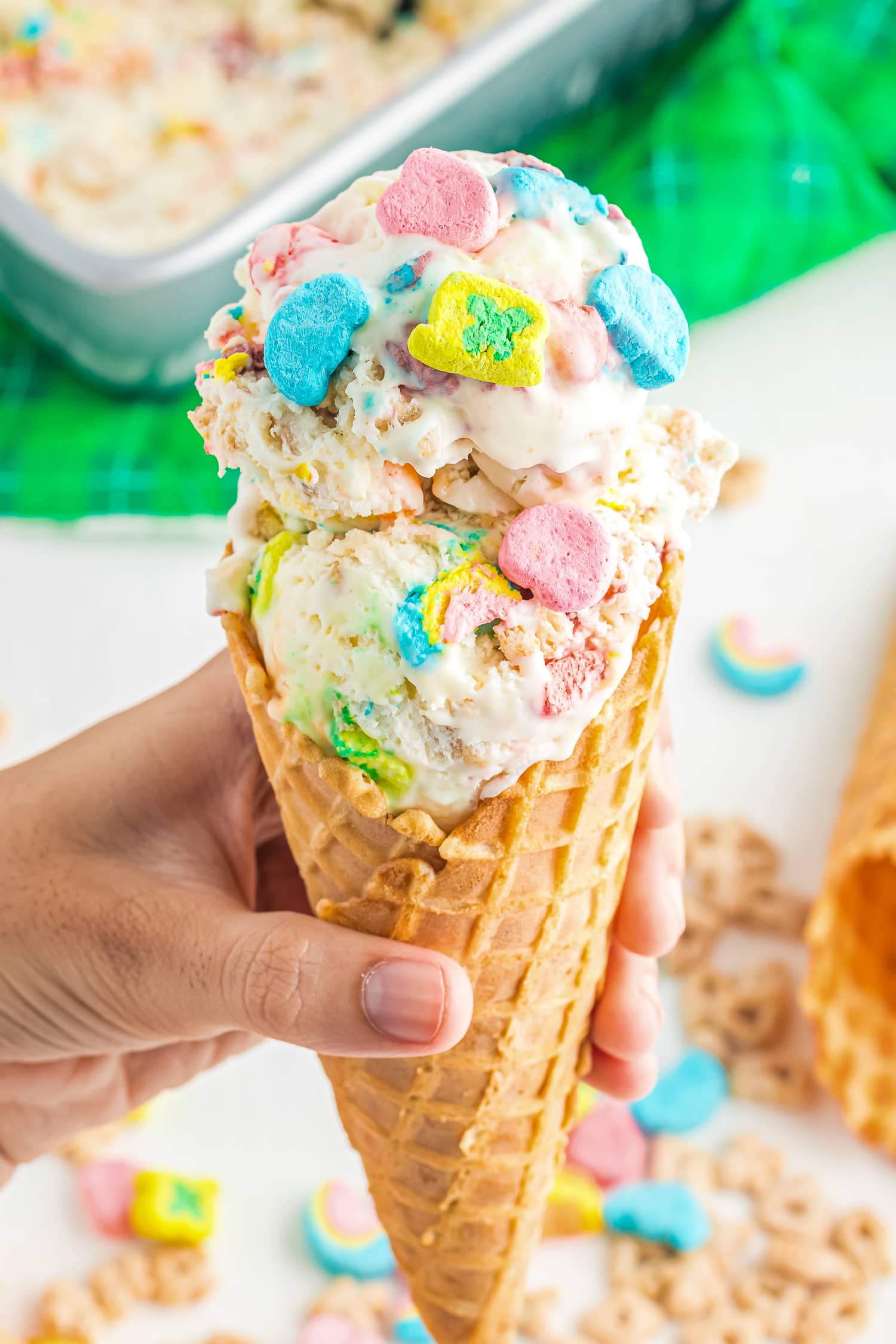 Delicious homemade vanilla cupcakes topped with a homemade buttercream frosting made to look like clouds. The final touch is rainbow berry candy and sugar pearls to make these Rainbow Cupcakes festive and fun. This is a great kid friendly St. Patrick's Day dessert that they can make and decorate!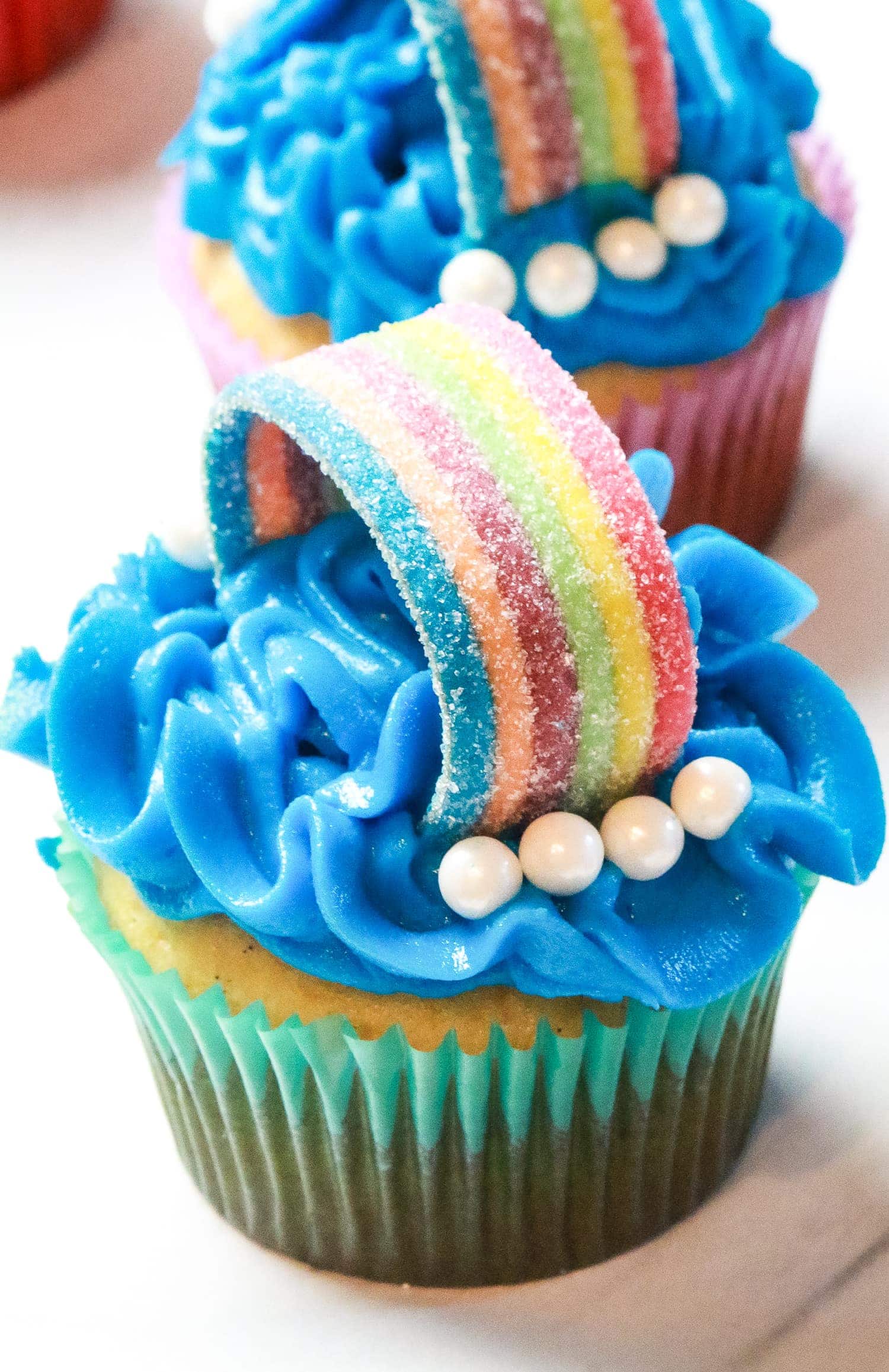 This is a great St. Patrick's Day recipe, but I love using it year-round too! These chewy cookies have a delicious mint fudge center and are drizzled with chocolate. Add this to the top your list of kid friendly St. Patrick's Day recipes!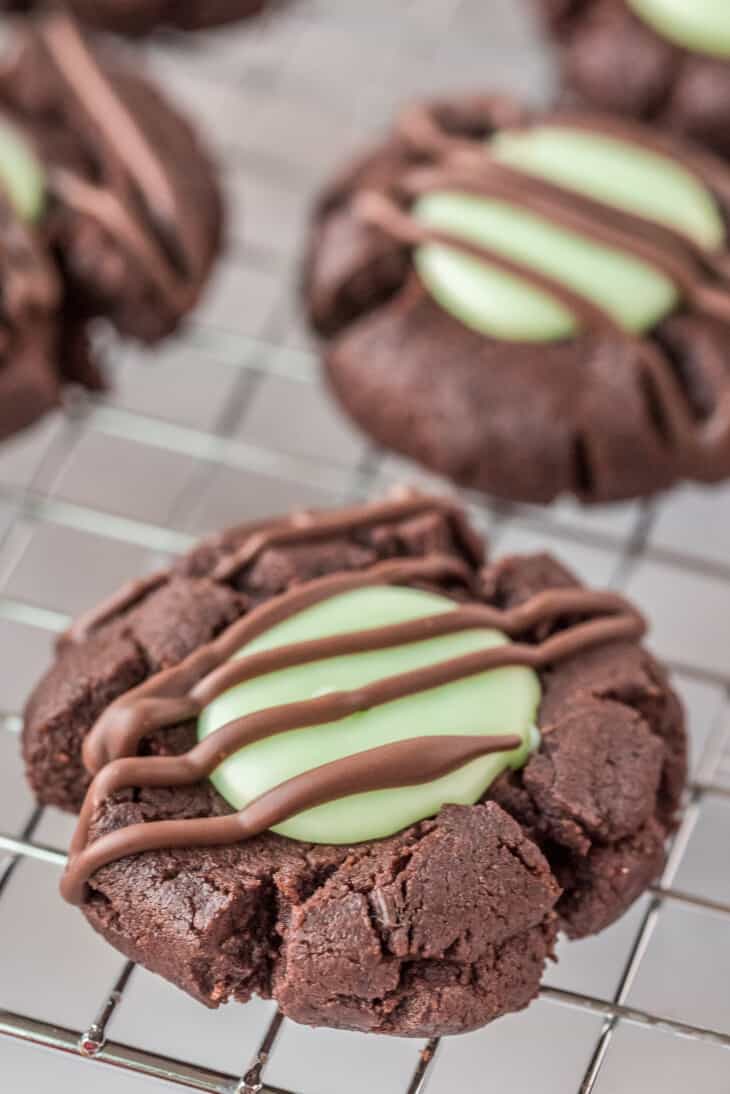 This Lucky Charms Cream Pie is incredibly creamy and fun! What's better than a golden Oreo cookie crust and a rich vanilla filling, loaded of Lucky Charms and sprinkles? I can't think of anything! Make this super fun kid friendly dessert for any special occasion during the year. But it's extra magically delicious on St. Patrick's Day!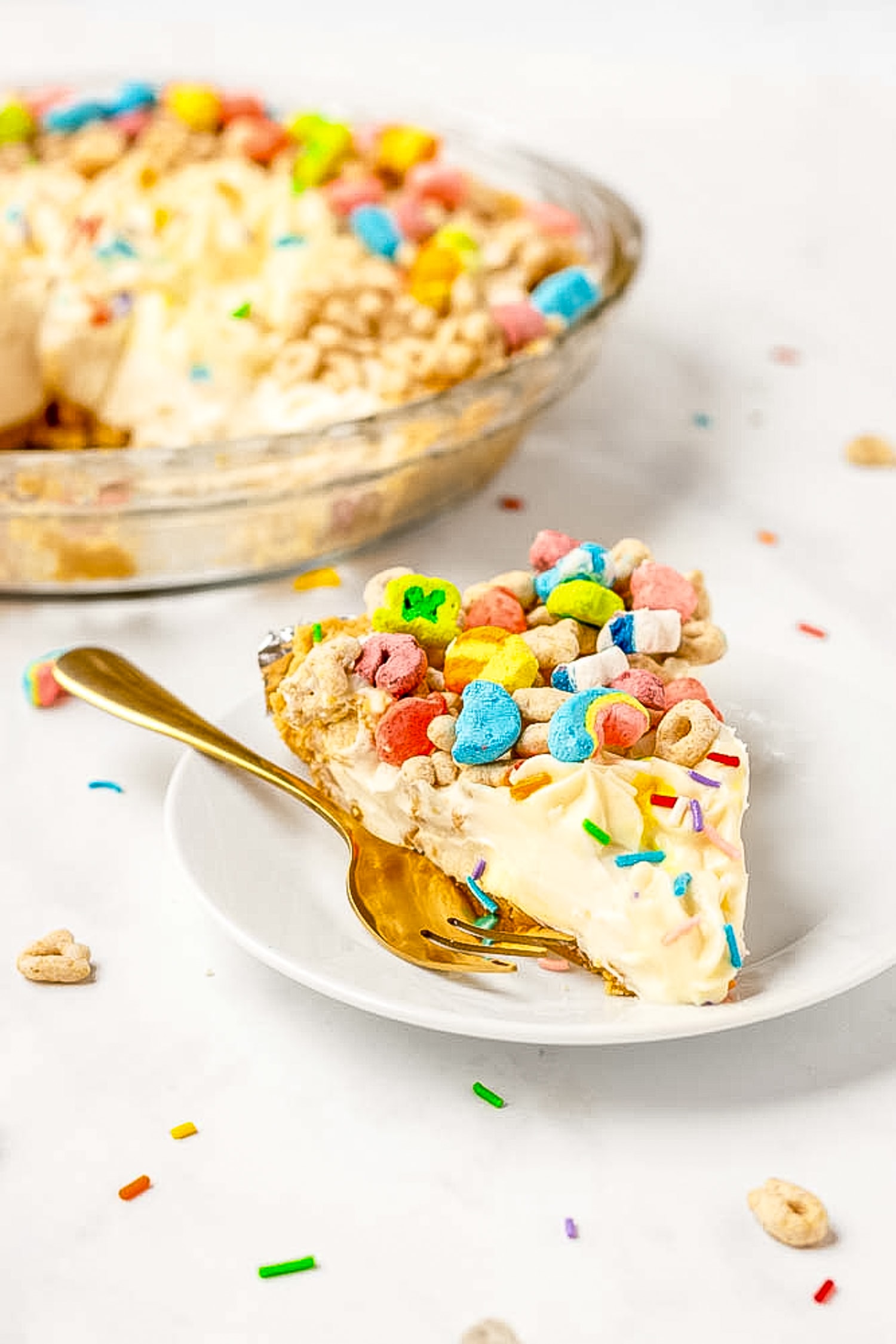 Don't let those sneaky little leprechauns steal all your snacks! Make this kid friendly St. Patrick's Day food instead. This Chex mix is loaded with marshmallows and colorful sprinkles, and dyed green for good measure. Such a cheerful sweet treat!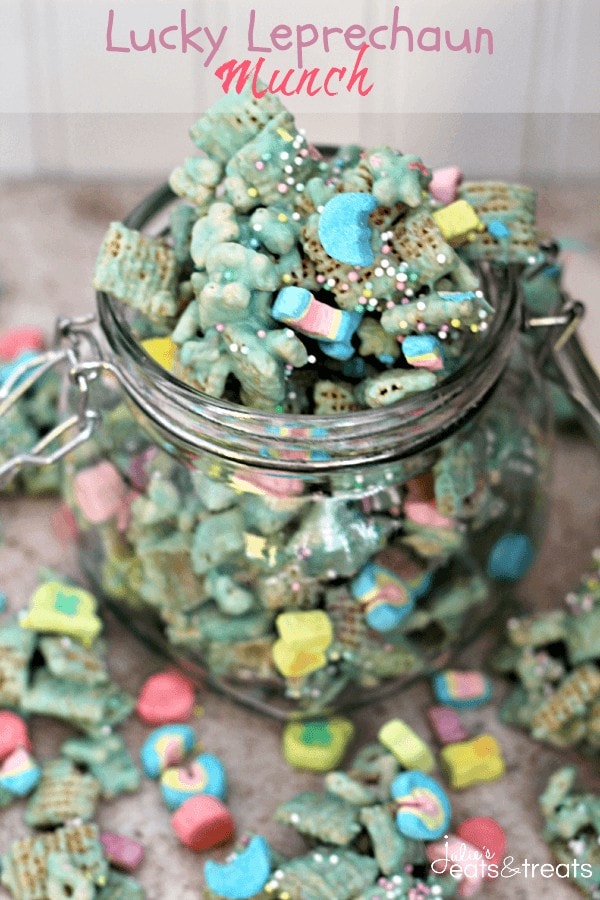 If your kids like cookie sandwiches, this will be your go-to St. Patrick's Day recipe. This creamy mint filling is sandwiched in between two chewy chocolate cookies. Such a good kid friendly treat for St. Patrick's Day!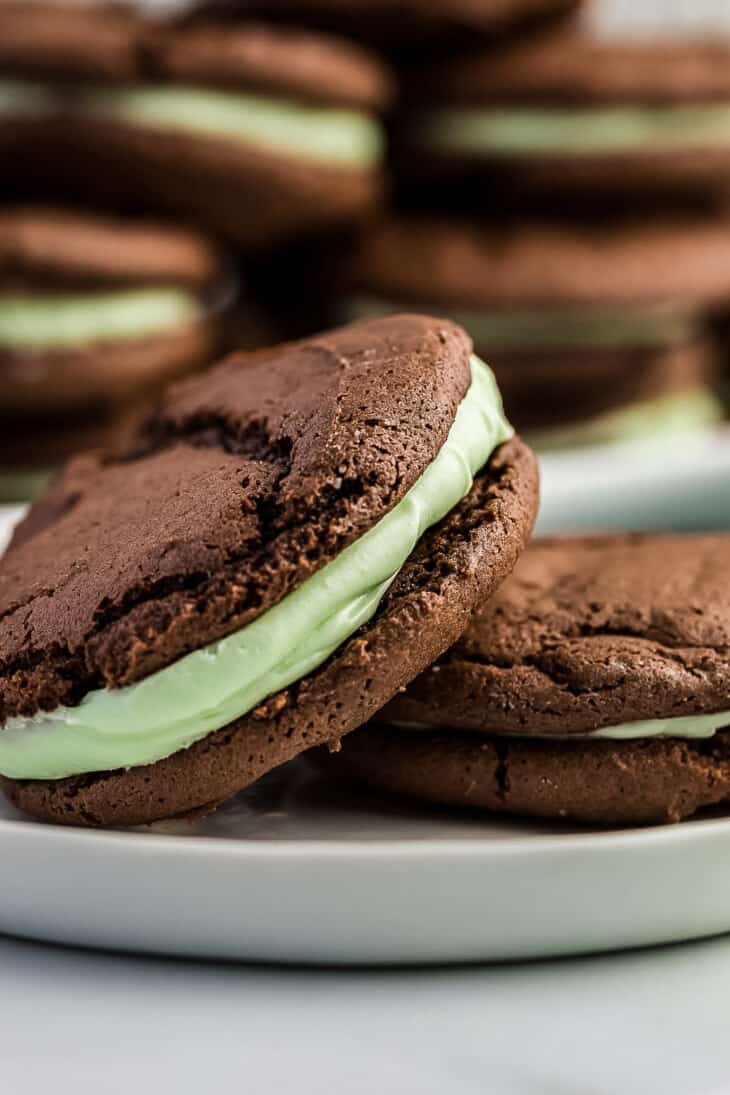 Cake pops are awesome, but what about cookie pops? These are super easy to make and great for parties, gifts, or just a quick treat. Such a great kid-friendly St. Patrick's Day recipe.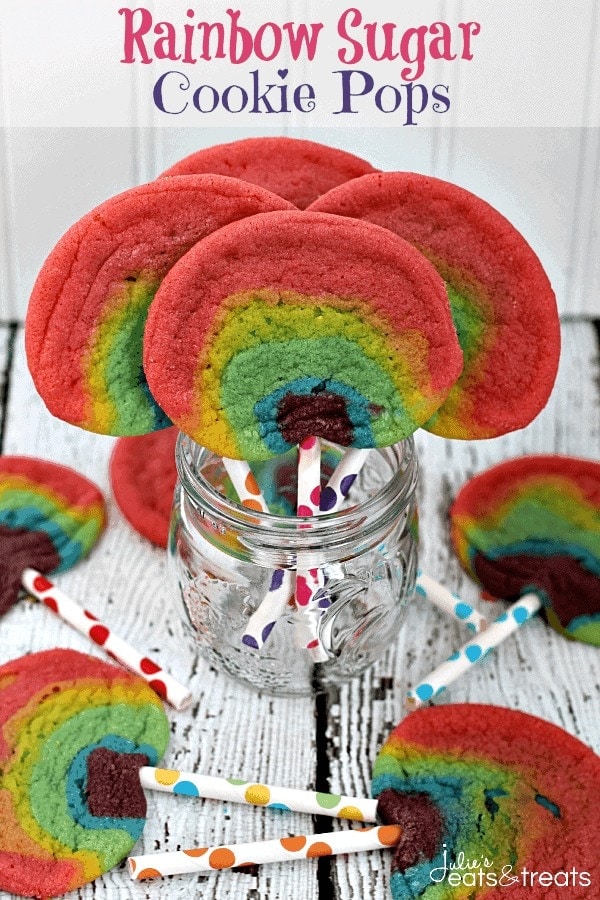 This light and fluffy ice cream is perfect for St. Patrick's Day. Mint treats are popular around this holiday, and this one will stand out amongst them all! It's so good, you'll be coming back for more.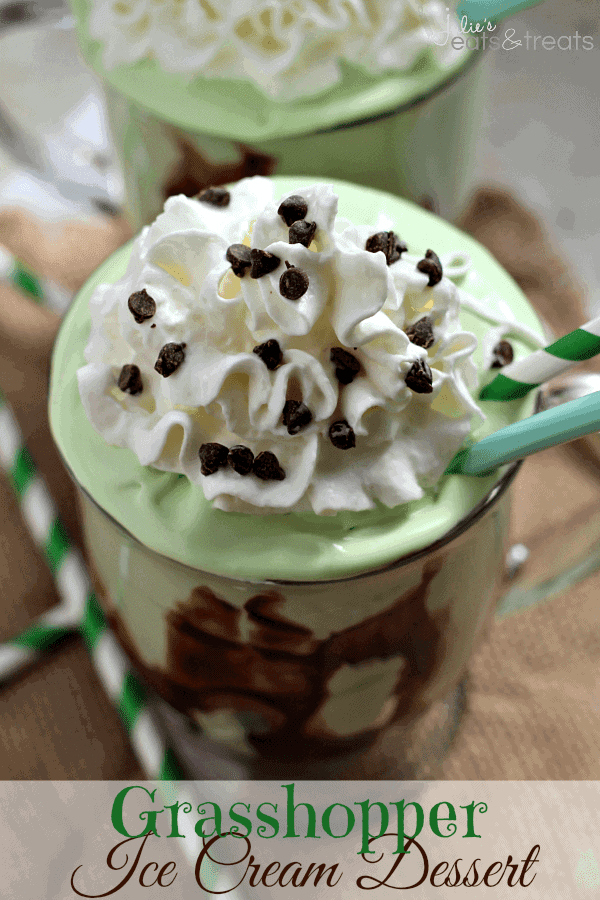 These two ingredient Leprechaun Floats are one of the easiest St. Patrick's Day recipes! Just grab some lime sherbet and lemon lime soda to quickly whip up a batch of this sweet and bubbly drink.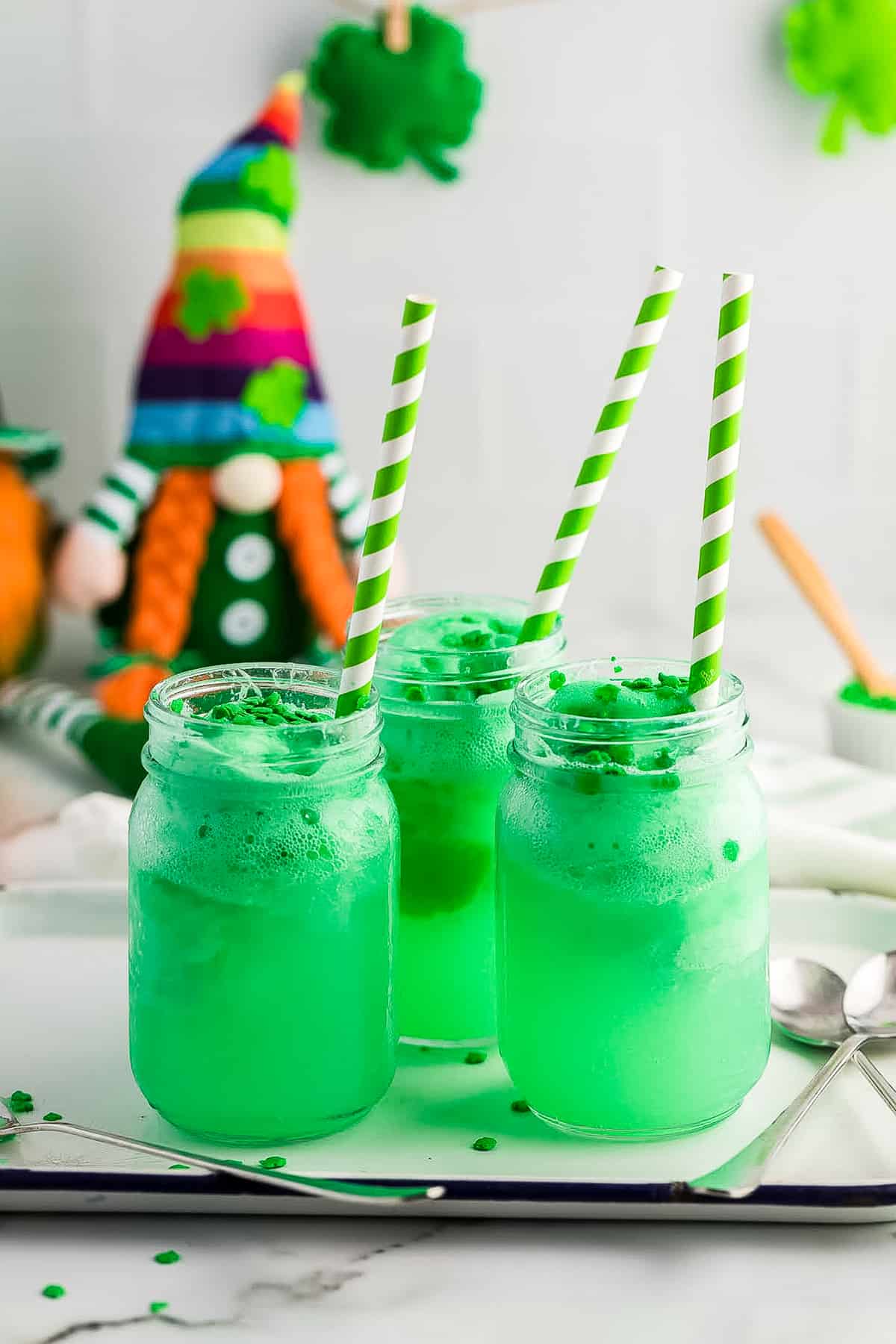 Why go out for a milkshake when you can easily make one at home with four simple ingredients? Shamrock Shakes are so tasty and only take five minutes to make! It's the perfect kid friendly St. Patrick's Day dessert because there's virtually no wait…kiddos who are anxious to get their dessert quickly need not worry!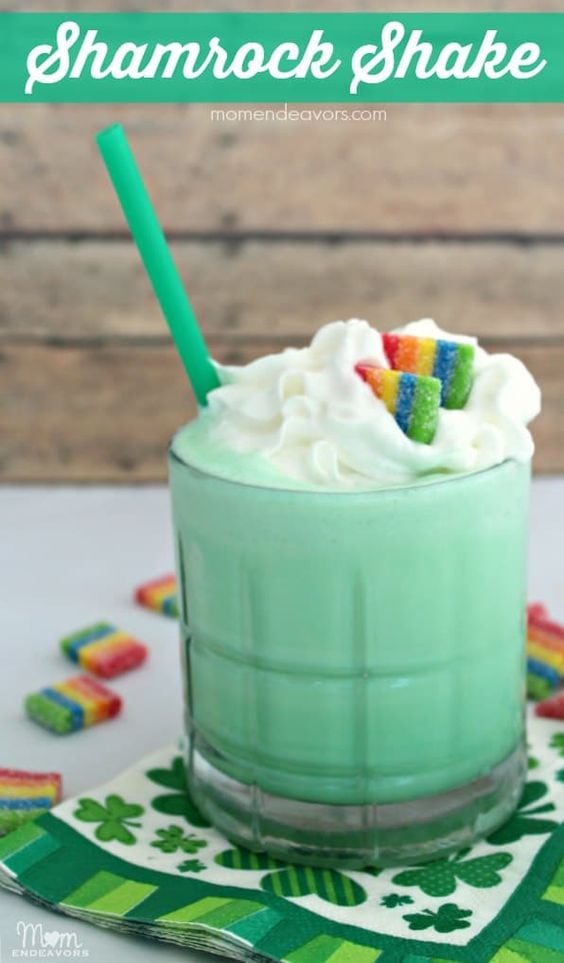 Want a really quick snack mix that's St. Patrick's Day themed? This trail mix is perfect! No kid would turn down sweet cereal with M&M's and marshmallows…and no adult for that matter!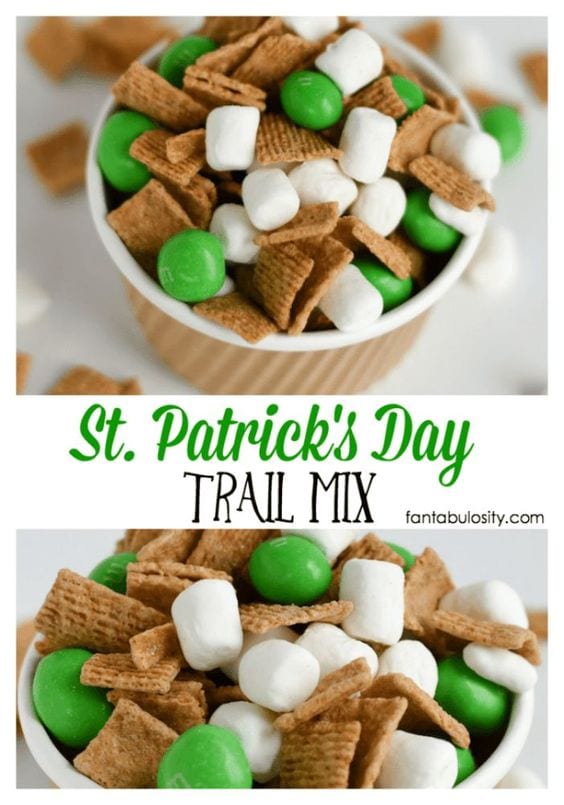 A craft and snack in one, my favorite! These precious little rainbow snack has powdered donuts as the clouds and a rainbow made from cereal. After your kids construct their rainbow, they've got a delicious snack to munch on!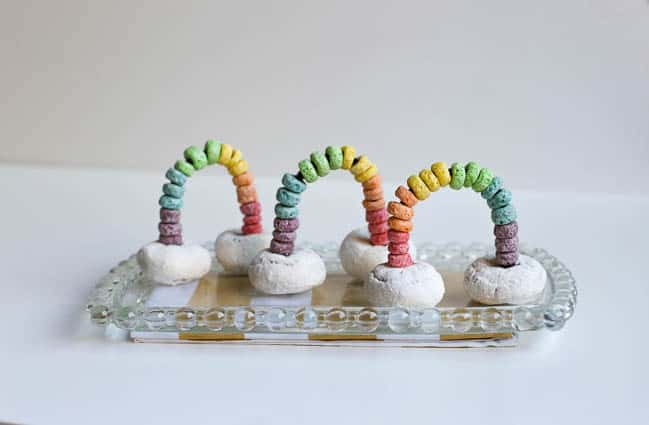 If you're looking for some healthy and kid friendly St. Patrick's Day food, these Shamrock Veggie Skewers are perfect. This is a great snack to prepare for your kids to eat after school while you listen to their stories of what they learned! And maybe, they'll even tell you how their class caught a leprechaun!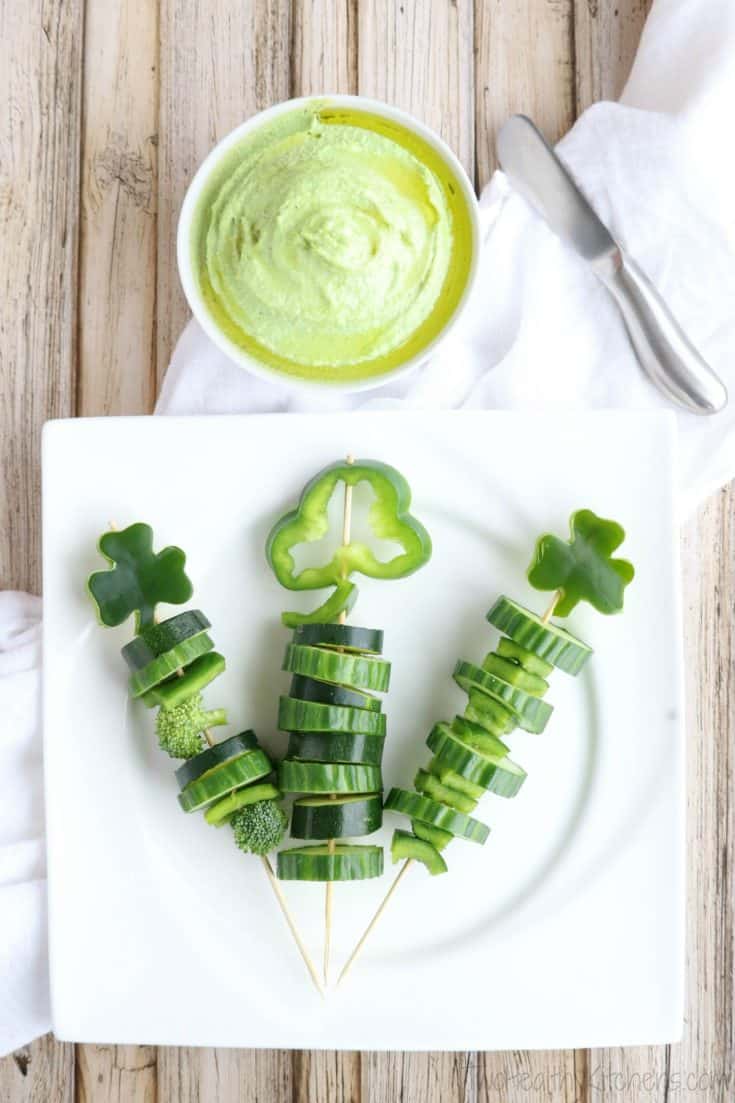 Truffles don't have to be difficult! This tasty dessert is made with boxed brownie mix, instant vanilla pudding, Cool Whip, and chocolate. Let your kids help make this extra fancy snack for St. Patrick's Day.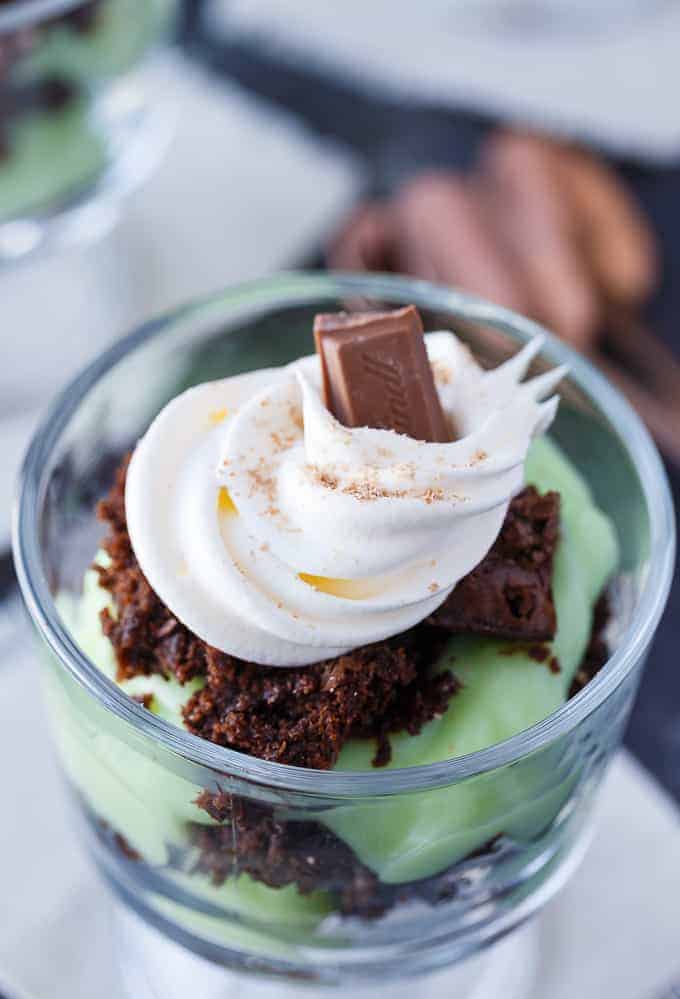 How fun are these?! Shamrock Pretzel Pops would be the perfect kid friendly St. Patrick's Day food to make with your kids. They also make a great gift to give out around St. Patrick's Day!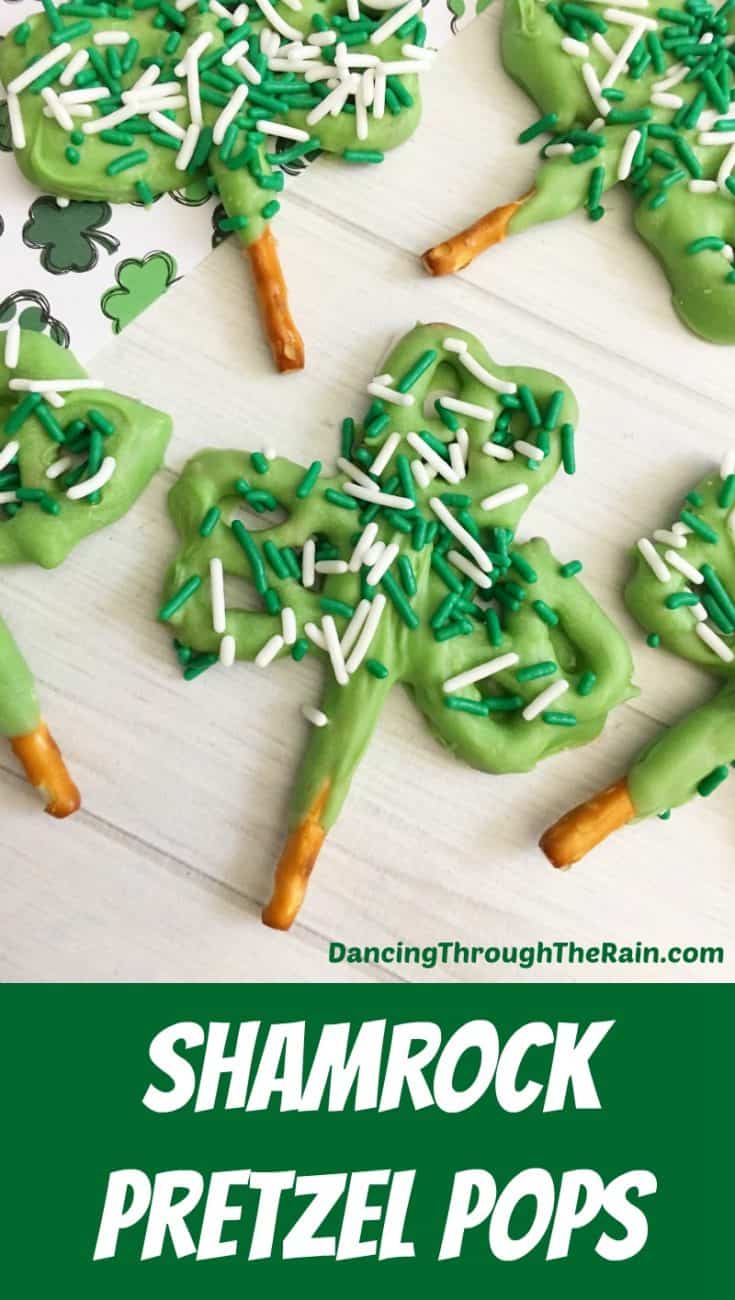 Instead of dirt cups, make St. Patrick's Day pudding! This bright green pudding is loaded with magically delicious cereal and topped with whipped cream. So easy to make and so much fun.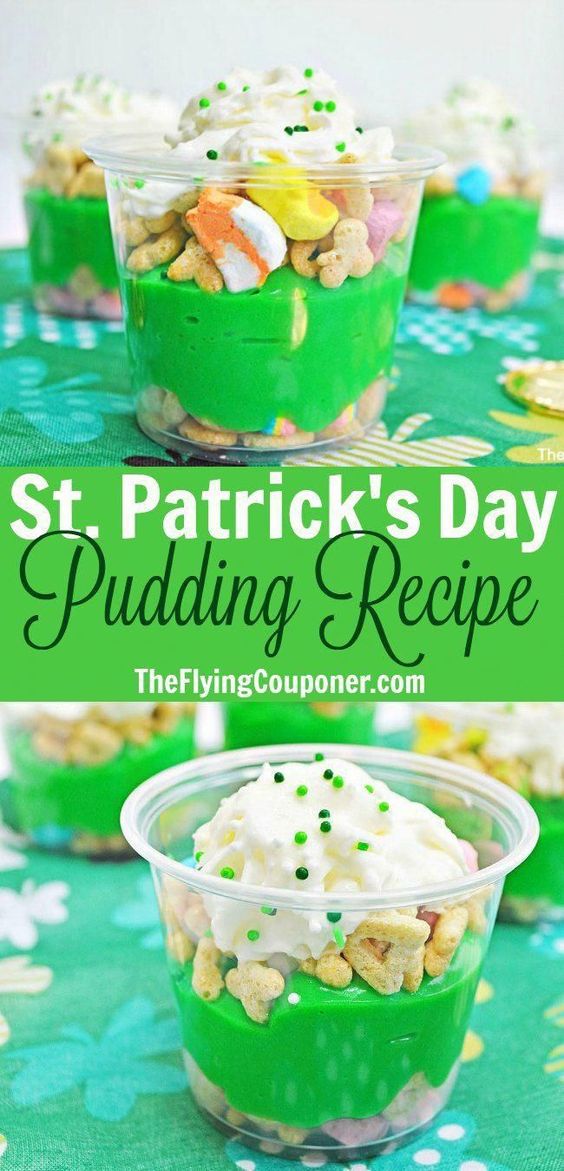 Take lunch time to the next level with rainbow grilled cheese! There's no reason to make a regular grilled cheese on St. Patrick's Day when you can make it a rainbow! These would also be great for birthday parties.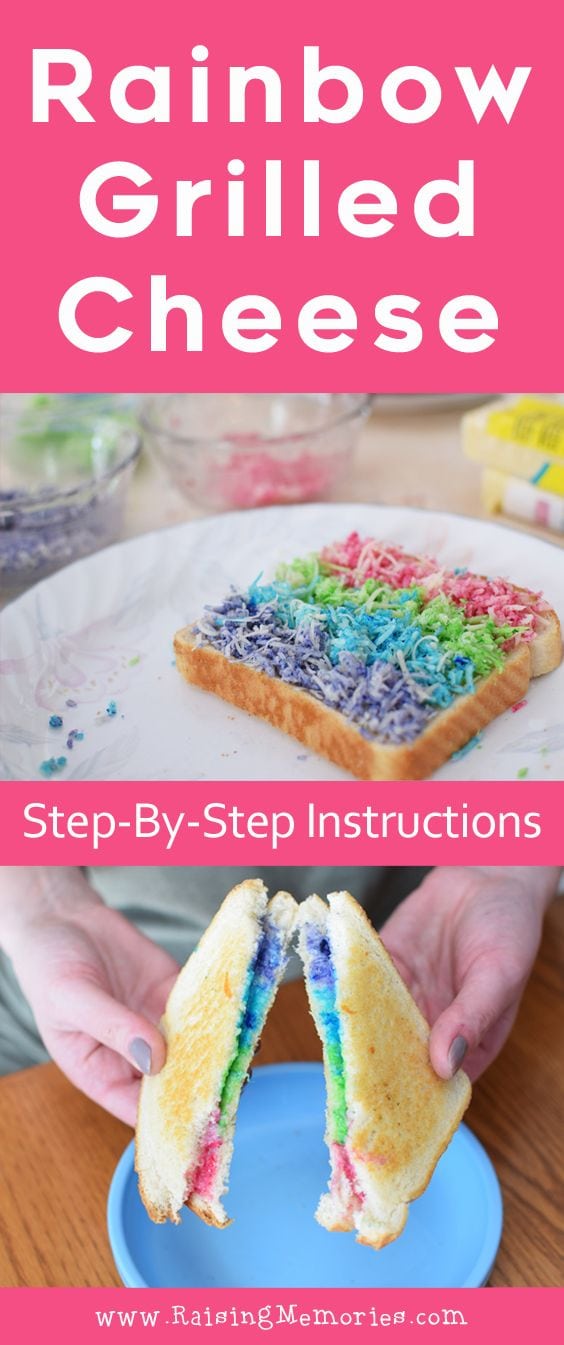 I think the name speaks for itself. This St. Patrick's Day dessert is so good! It's only four ingredients and really easy to make, so your kids can easily help you make this tasty treat.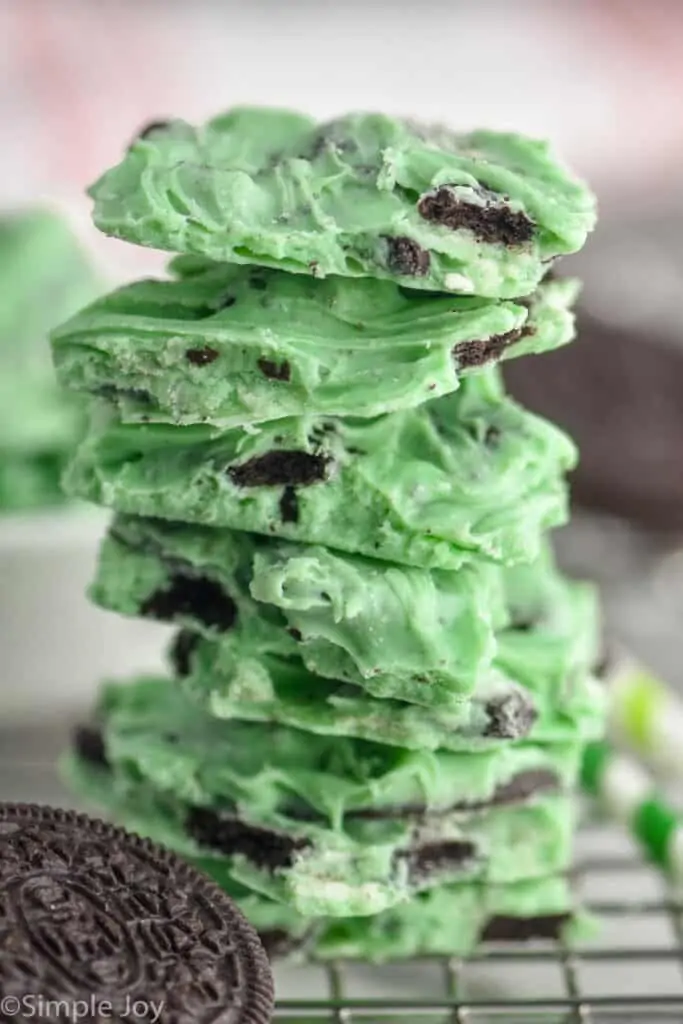 This is like the cake version of key lime pie! This light and fluffy skinny lime poke cake is easily made with white cake mix, egg whites, and lemon lime soda. Then of course, you'll poke holes in it and pour lime Jell-o over the cake and finish it off with a pudding top. Seriously addictive!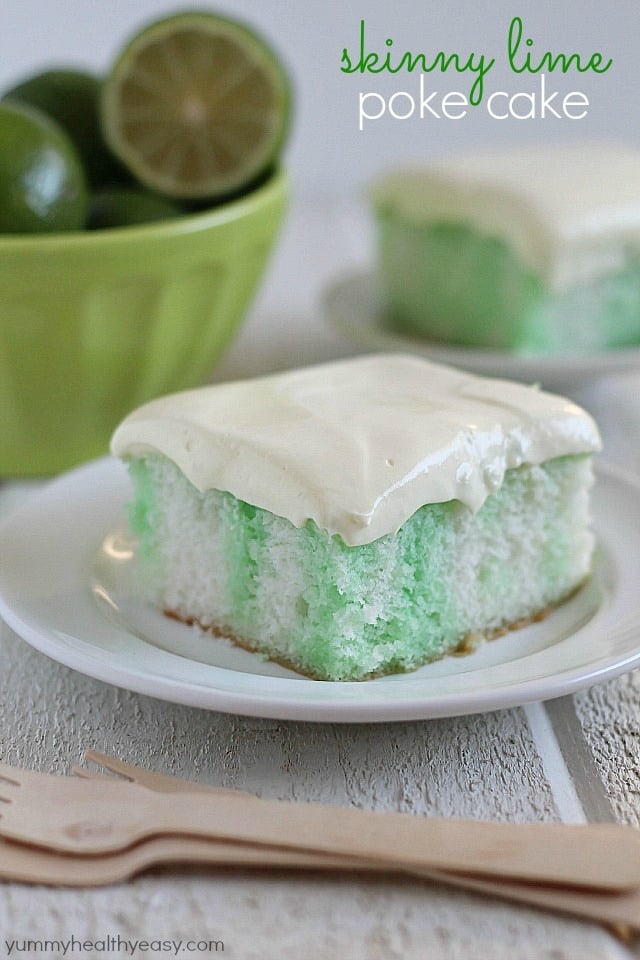 Anything covered in chocolate will be something that I try! And these Mint Creme Brownie Bombs are no exception. Your kids will also love this yummy St. Patrick's Day recipe.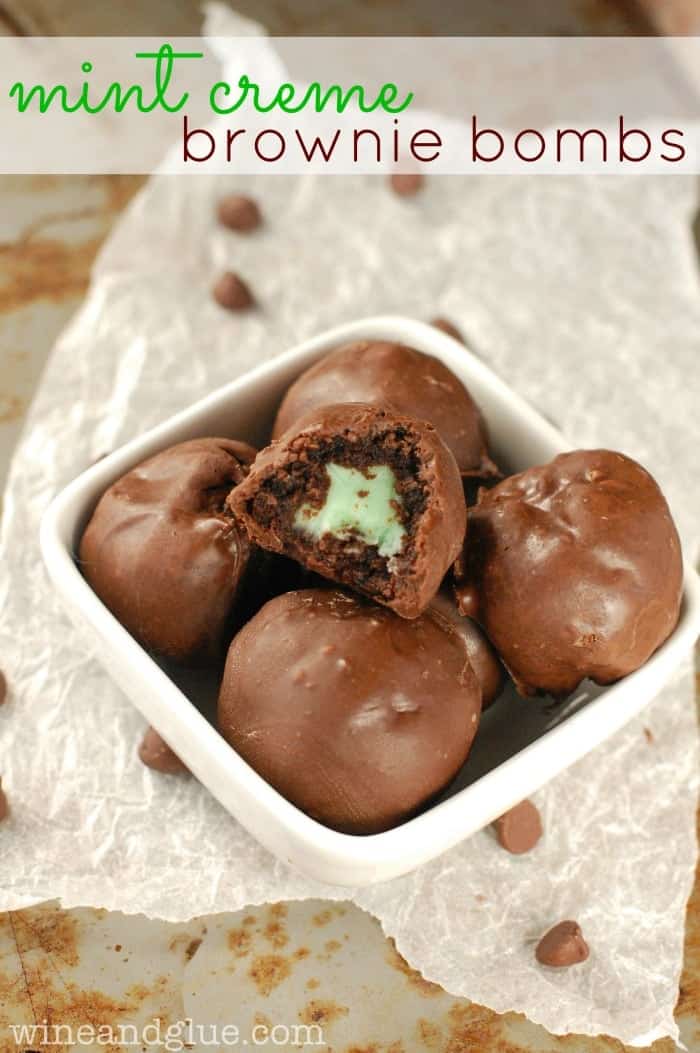 If you missed out on girl scout cookies this year, these thin mint brownies will satisfy that craving. They're perfect for St. Patrick's Day too! The creamy mint green fudge is the perfect festive way to top a chocolatey brownie.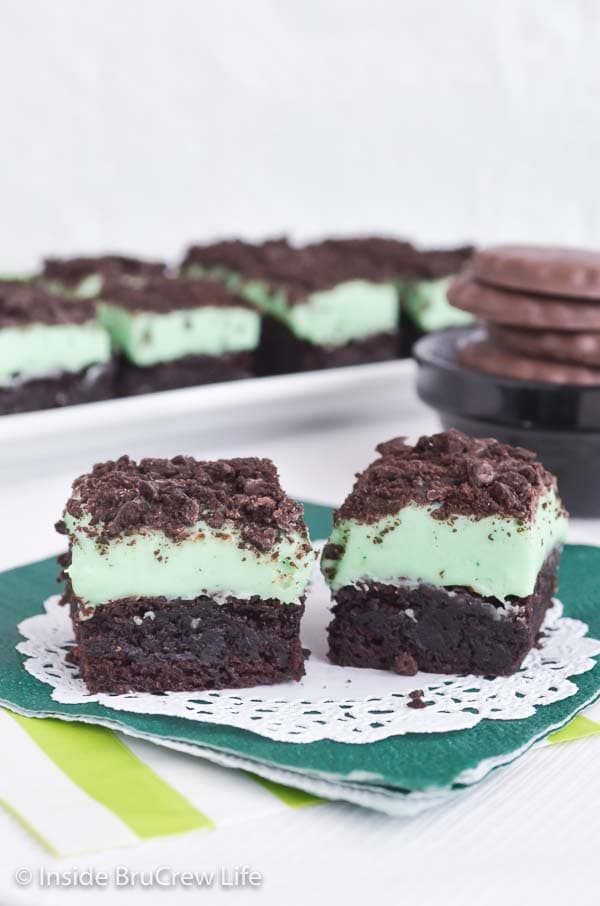 These make me think of my Nutter Butter Referees. But these are perfect for St. Patrick's Day! Make these cute little kid friendly leprechaun cookies to celebrate St. Patrick's Day. Great for class parties or gifting to friends.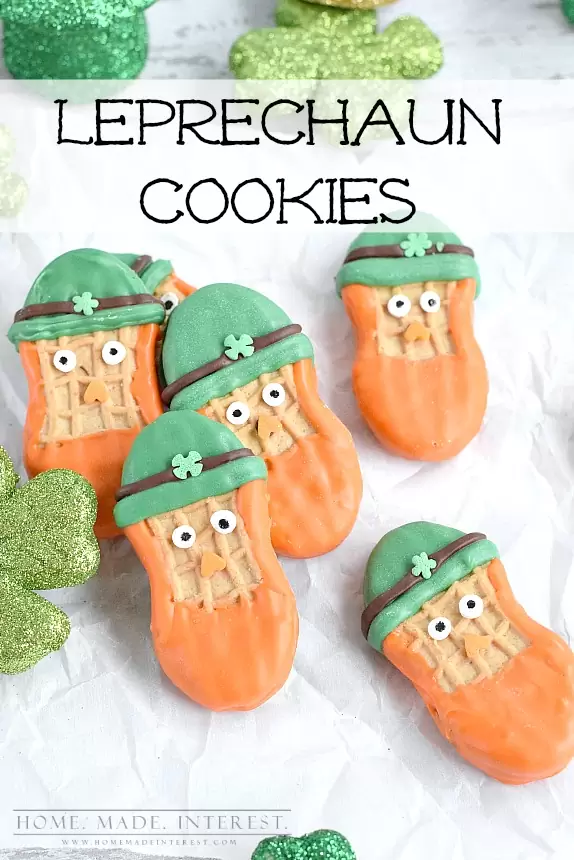 If you've never made donuts at home, you're missing out. These baked donuts are covered in chocolate ganache and topped with green sprinkles. Such a festive and tasty kid friendly St. Patrick's Day food.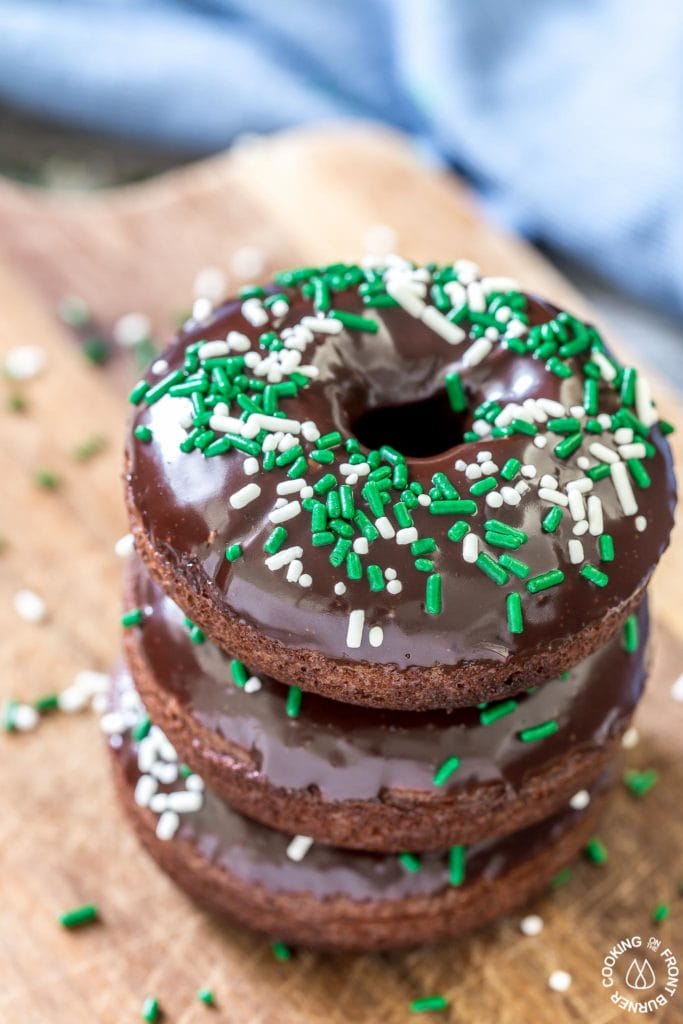 I not only love these Rainbow Smoothies for St. Patrick's Day, but they're great for summer too! Make this delicious seven layer smoothie with your kids. It's a great healthy snack!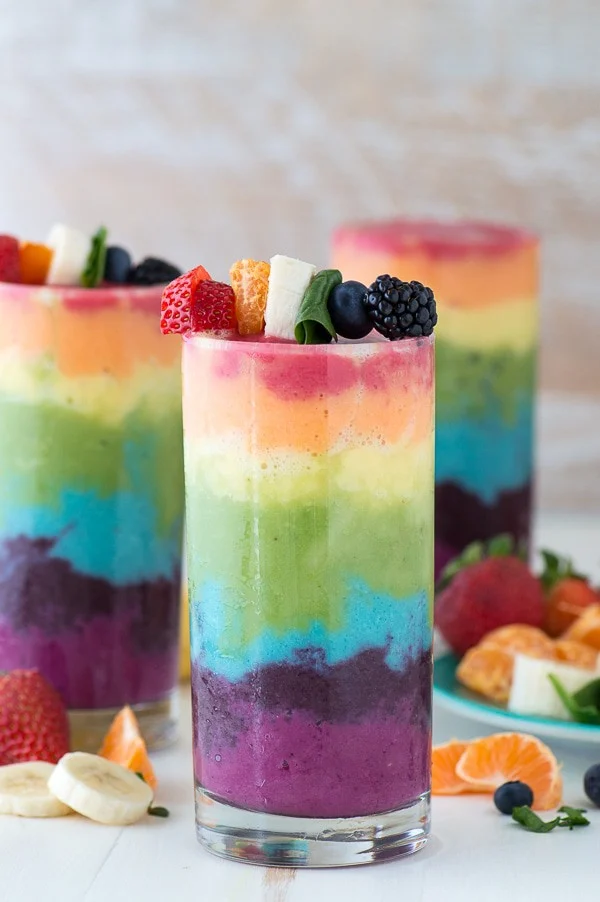 Looking for a pot of gold? Here it is! This Leprechaun Pot of Gold snack is super easy to make and perfect for your kids to help out with. It would be a great treat for them to bring to class parties!