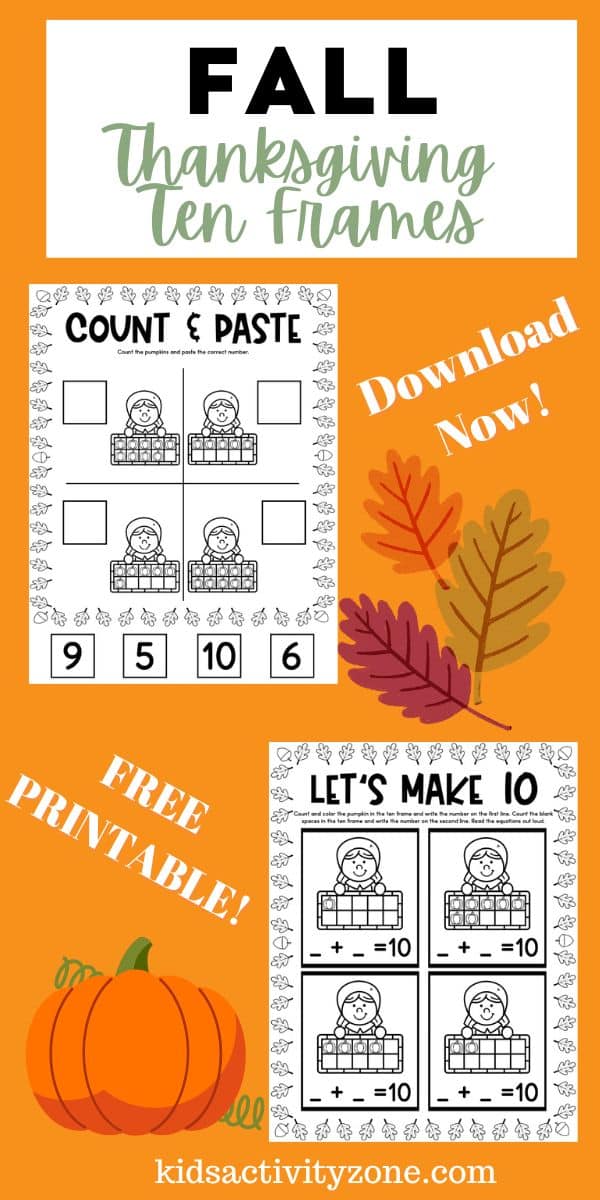 Grab this set of free printable Thanksgiving Ten Frames Worksheets that are perfect for your kindergarteners! Four different worksheets to help children learn ten frames in a fun, Thanksgiving theme worksheet.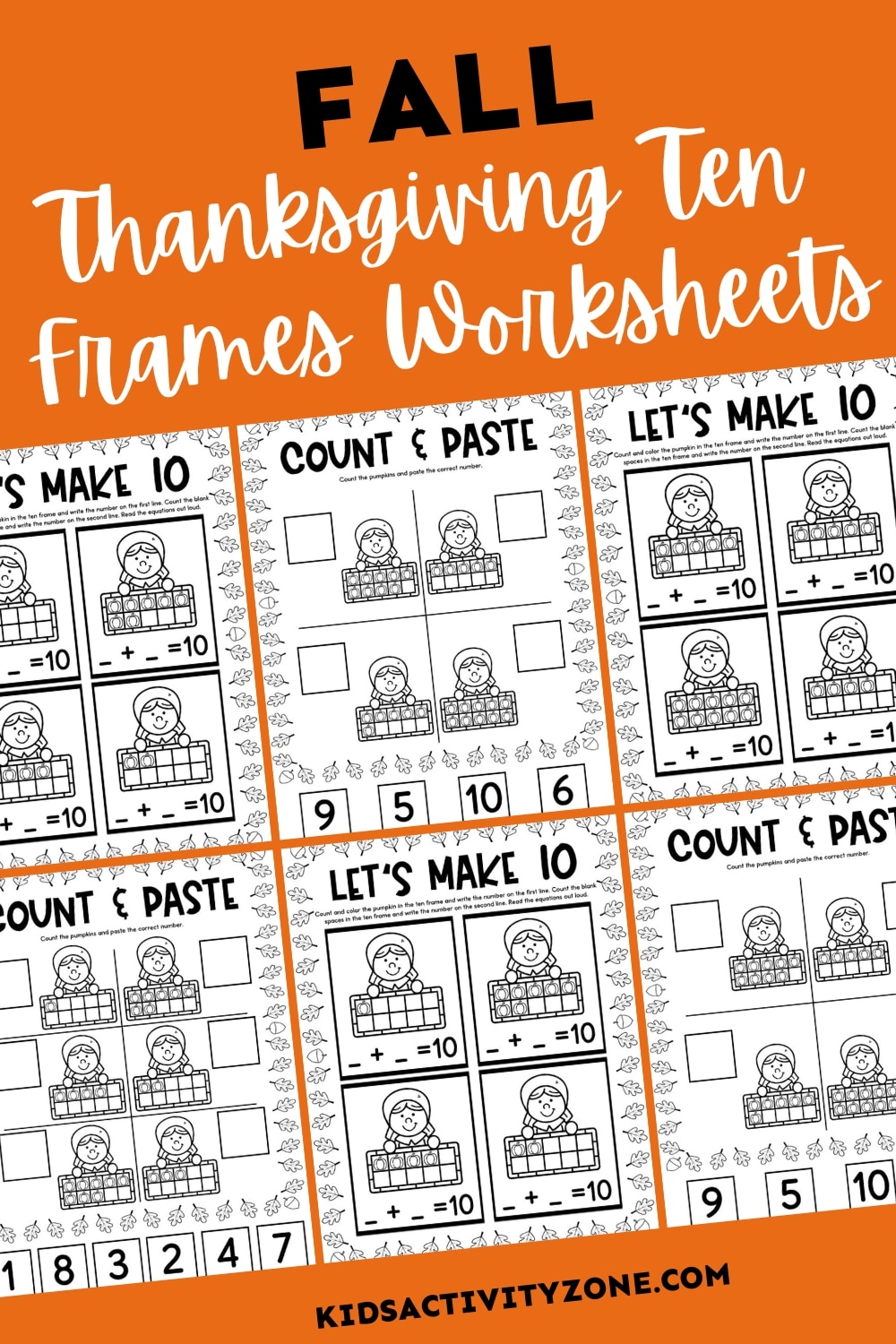 Boy, does math get a bad rap for being difficult and boring. But maybe we're just looking at it the wrong way. Because when you work on math with printables like these Thanksgiving ten frames worksheets, it's a whole world of fun! It's the same reason I love these Valentine's Day skip counting worksheets and snowman multiplication facts worksheets. When you make math fun, it'll stay fun!
Not to mention, these free printable ten frames worksheets are a great way to throw together a simple activity during the holiday break. If the littles are bored, then sit them at table with these worksheets and a Thanksgiving activity packet and they'll be entertained for hours!
Why You'll Love Thanksgiving Ten Frames Worksheets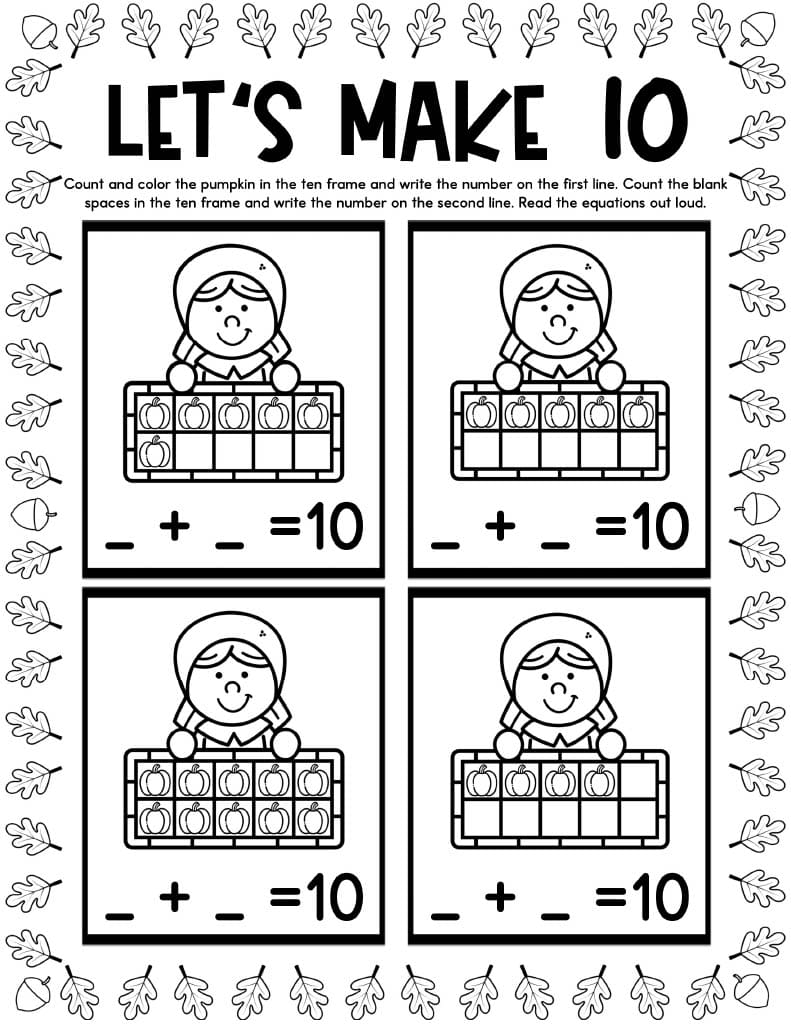 Supplies Needed
Uses for Ten Frames Practice Worksheets
Math practice – It's no secret that fall break and Thanksgiving break can be just the thing that causes kiddos to lose their momentum in math class. Sometimes, I don't remember what I ate for dinner yesterday! So you can't blame kids for forgetting a few math skills over a break. Helpful tools like these Thanksgiving math worksheets can be a fun way for children to practice their math skills while out of school on a holiday break. Math can't be boring when it's done on fun holiday-themed worksheets!
Classroom use – Teachers, do you need a fun activity to add into lesson planning? These Thanksgiving ten frames worksheets are the perfect way to make math time fun! Worksheets like these can be a great way to keep your students' attention while they are anxious for the impending arrival of Thanksgiving break.
How to Have the Most Fun with these Thanksgiving Ten Frames Worksheets!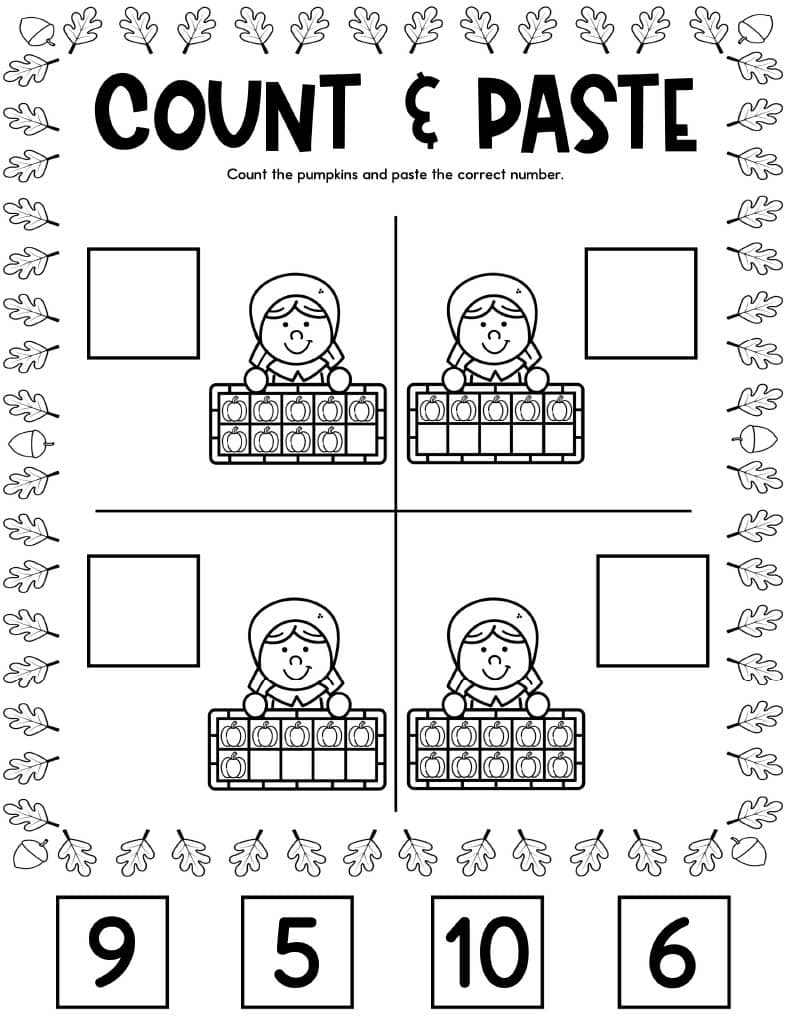 Math made fun, in a simple and easy activity! There's no downside to these free Thanksgiving math worksheets!
More Printable Pages You'll Love