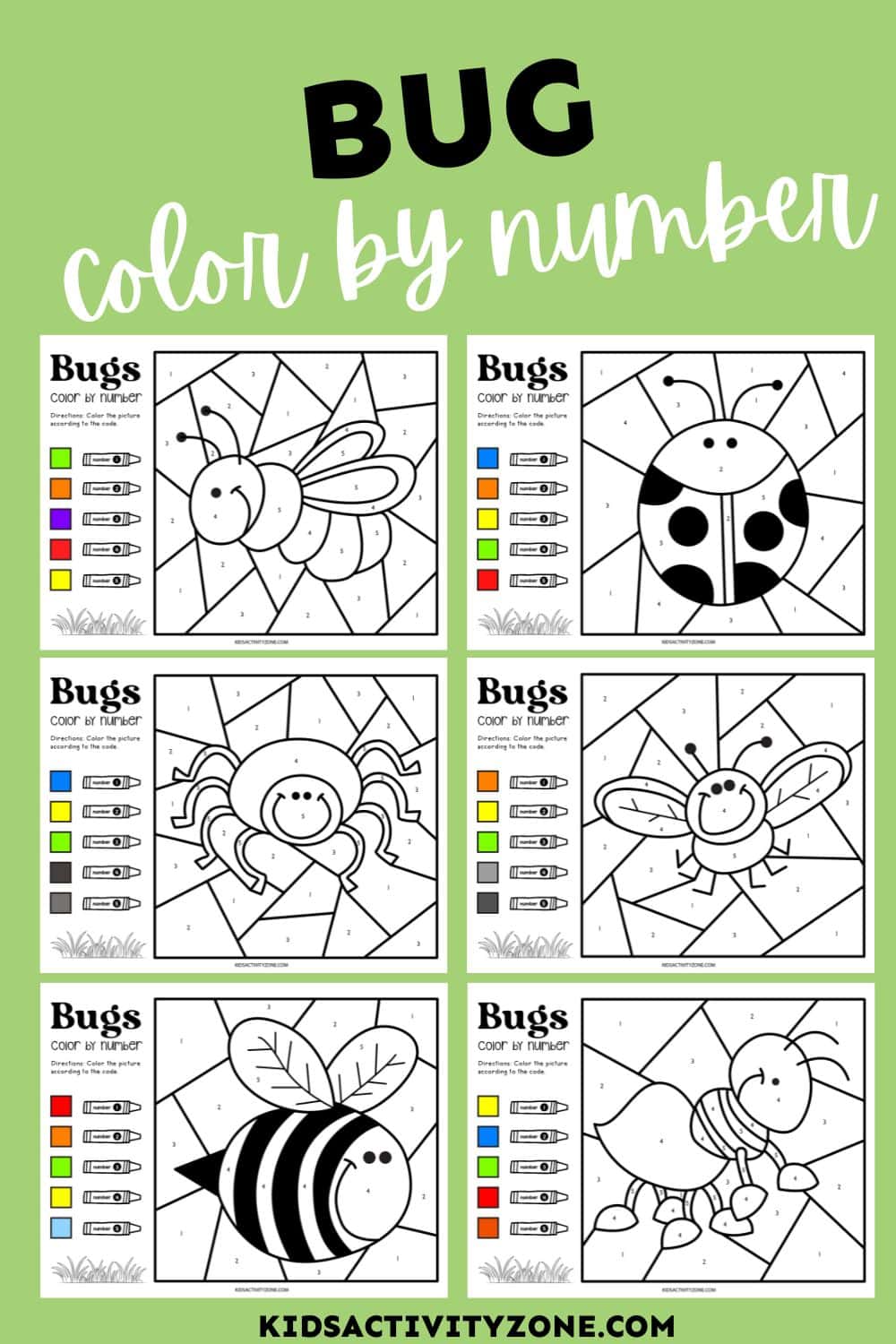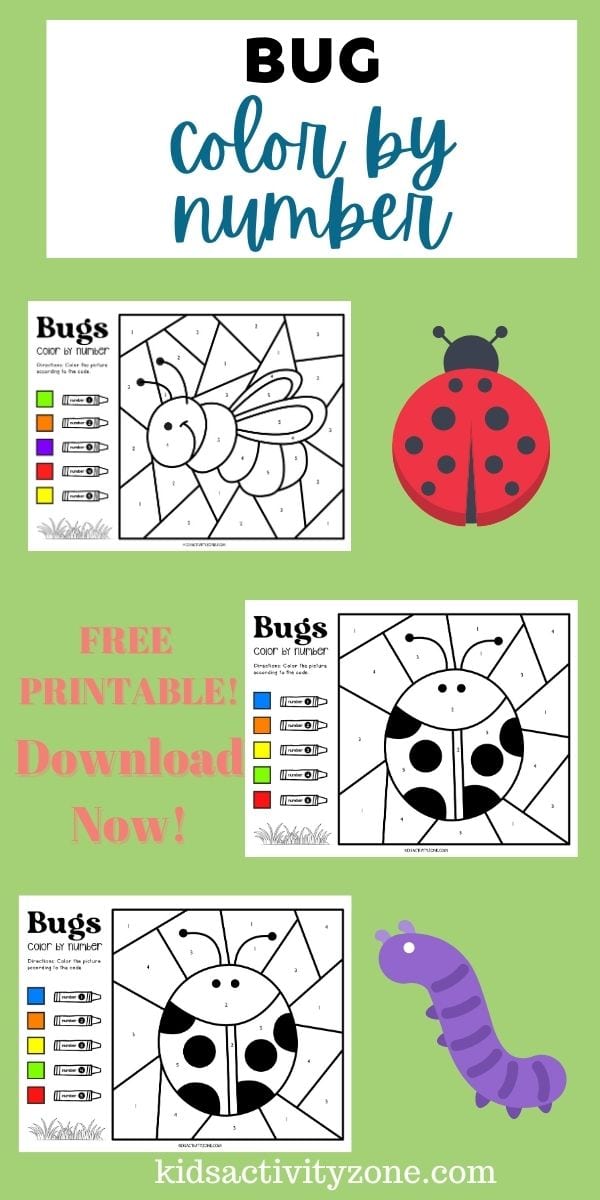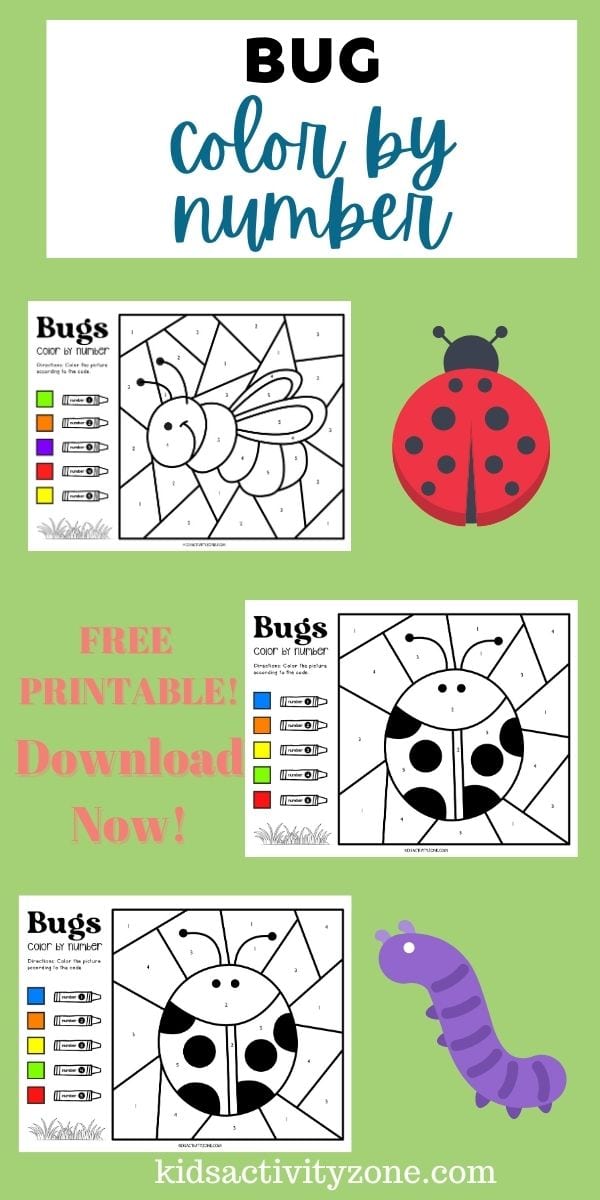 Do your kids love bugs? Print off these free Bug Color By Number sheets! There are twelve color by number sheets, each with a different bug on them. These Color by Number sheets are free and easy to download.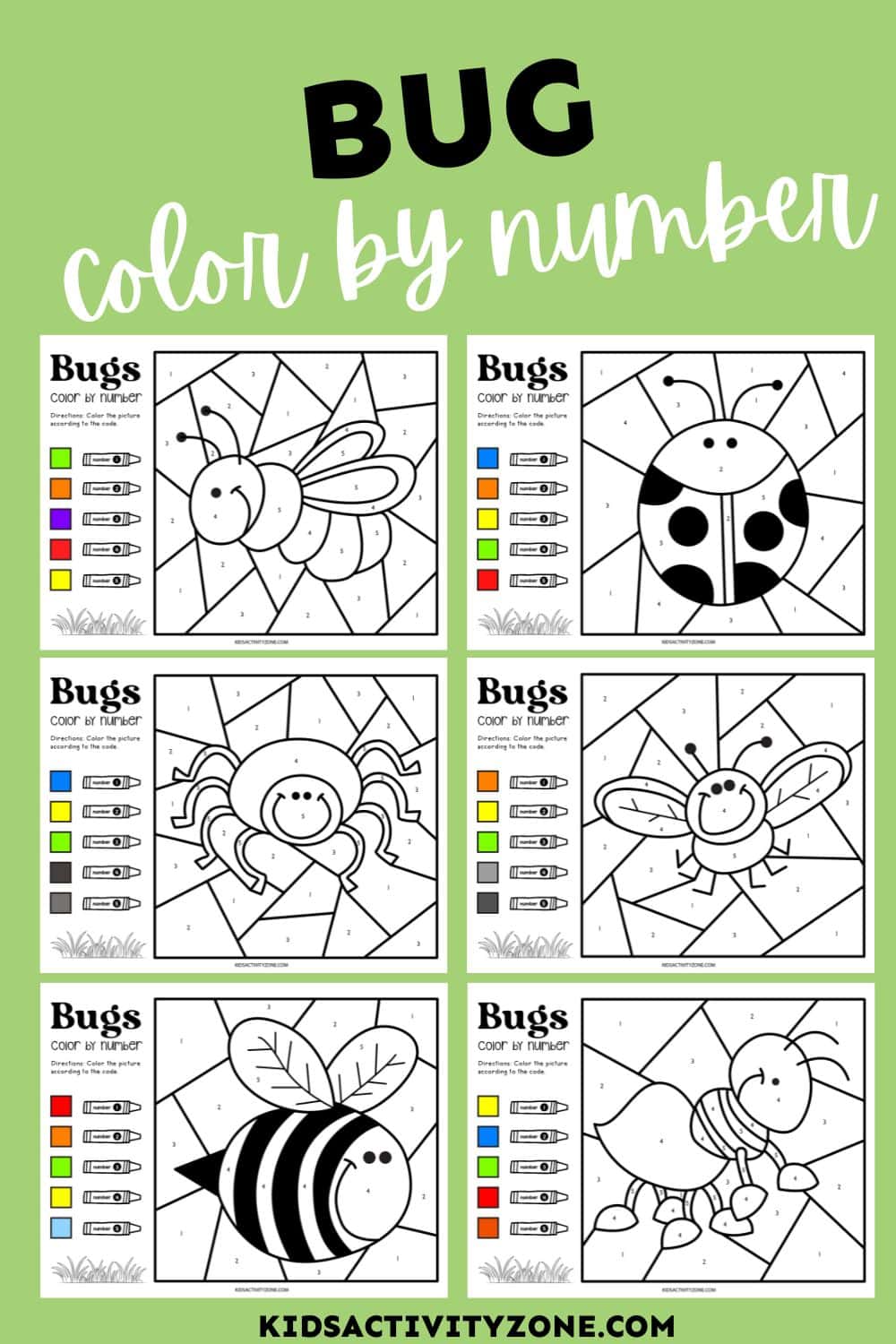 It's officially Spring! And that means all the bees will be buzzing and butterflies will be fluttering soon. If you're looking for an easy and fun Spring activity for your kids to do, these bug color by number pages are perfect!
Printing bugs to color makes them a little less like "creepy crawlies" and more cute and fun. We always make this coffee filter butterfly around Spring too. Or you can make these yarn butterflies for some cute Spring decor! Either one would be such a perfect craft to pair with these printable color by number pages.
The best part about this activity? It's completely free! As long as you've got your favorite coloring supplies and a printer, you can enjoy endless fun on a budget. That's always a win!
These are perfect for use in a classroom too. Pair it with a book like The Very Hungry Caterpillar or The Grouchy Ladybug by Eric Carle. It would be the perfect simple activity to celebrate the first day of Spring in your classroom!
Whether you use these bug color by number printables as a Spring Break activity, in your classroom, or even as a homeschool assignment, they'll be so much fun!
Why You'll Love Bug Color by Number
Coloring by number is a great way for young children to practice color identification and number identification.
The skill of coloring is so important for children to learn. It helps refine fine motor skills and teaches kids to pay attention to detail.
There are pages in these insect color by number printables that are perfect for all ages! The younger children can color the pages with larger section, and older children can color the more detailed pictures.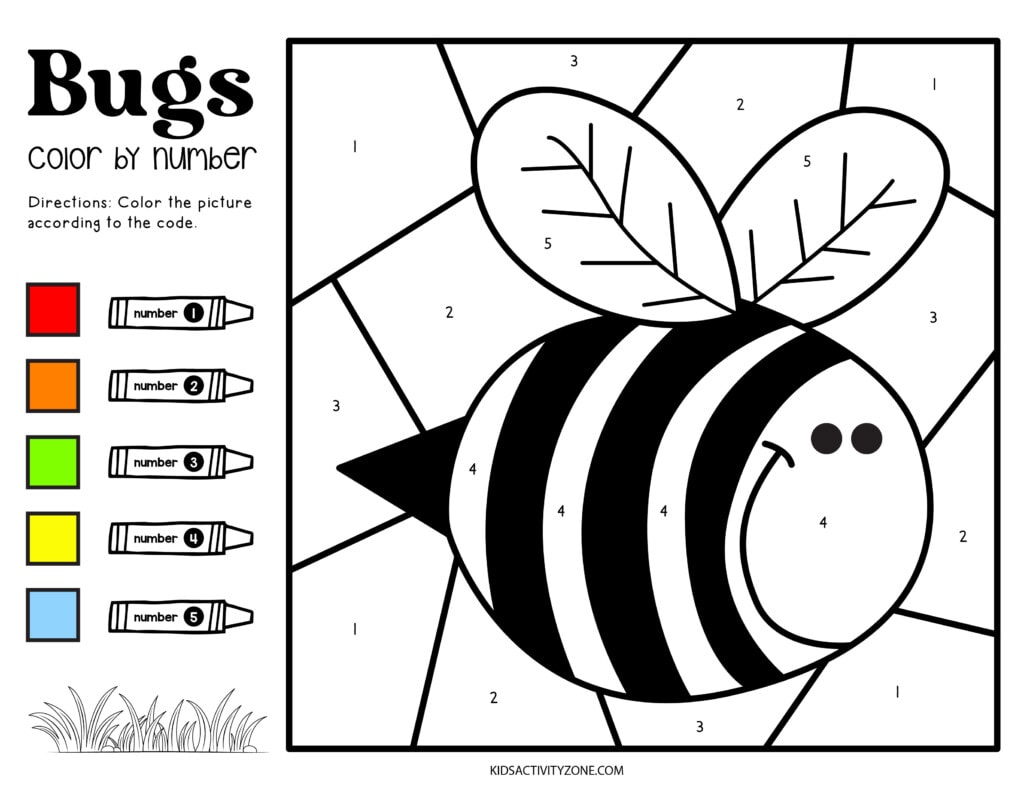 Supplies need to complete Insect Color by Number
Coloring supplies – I love these Twistable Crayons! They last super long because they're really sturdy. But if crayons aren't your thing, you can use colored pencils or washable markers. If you want to get really adventurous, you could even use water color paints.
Printer – A black and white printer will work fine, but it is best to print these bug color by number pages in color. The listed color key fills in the colors for you so that your children have a visual key to follow. If you print the pages in black and white, just be sure to fill in the color key so that it is easier for younger children to identify what color they need.
What's Included in these Printable Color by Number Pages
There are twelve different bug friends for you to choose from. Print out one or all of these cute little bugs:
Ant
Bee
Butterfly
Dragonfly
Grasshopper
Beetle
Two flies
Two catapillars
Ladybug
Spider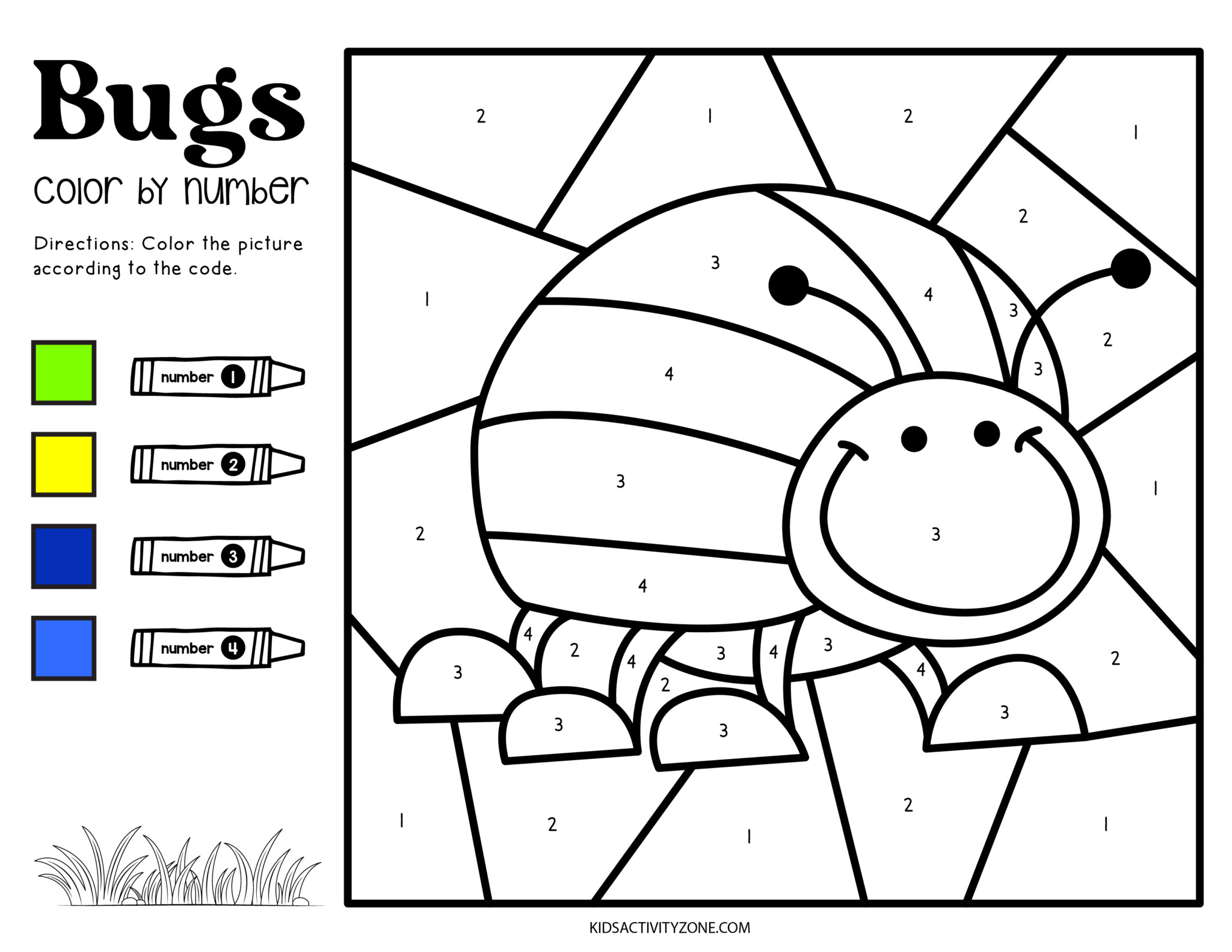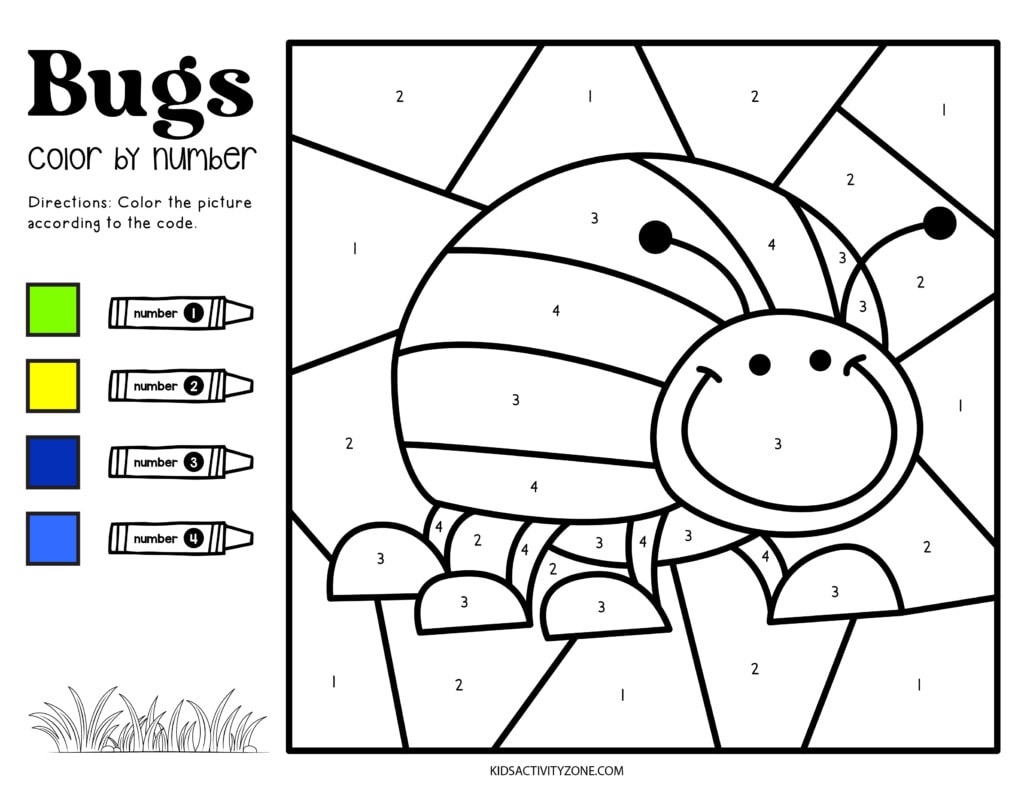 Tips for the Best Bug Color by Number
Too jazz up each bug page a little bit, add glitter or glitter glue! You can outline the black lines with glitter glue, or add glue to the coloring sections and sprinkle glitter on them. It would be adorable on a page like the ladybug! You could add red glitter to the body of the bug and make her stand out from the background.
Add a sticky magnet to the back of your complete artwork to easily display it on the refrigerator. To make it more sturdy, glue it on a piece of cardstock first and then stick a magnet on the back of the card stock.
Color some sections with crayon or colored pencils and others with markers to create a fun difference in textures on your artwork!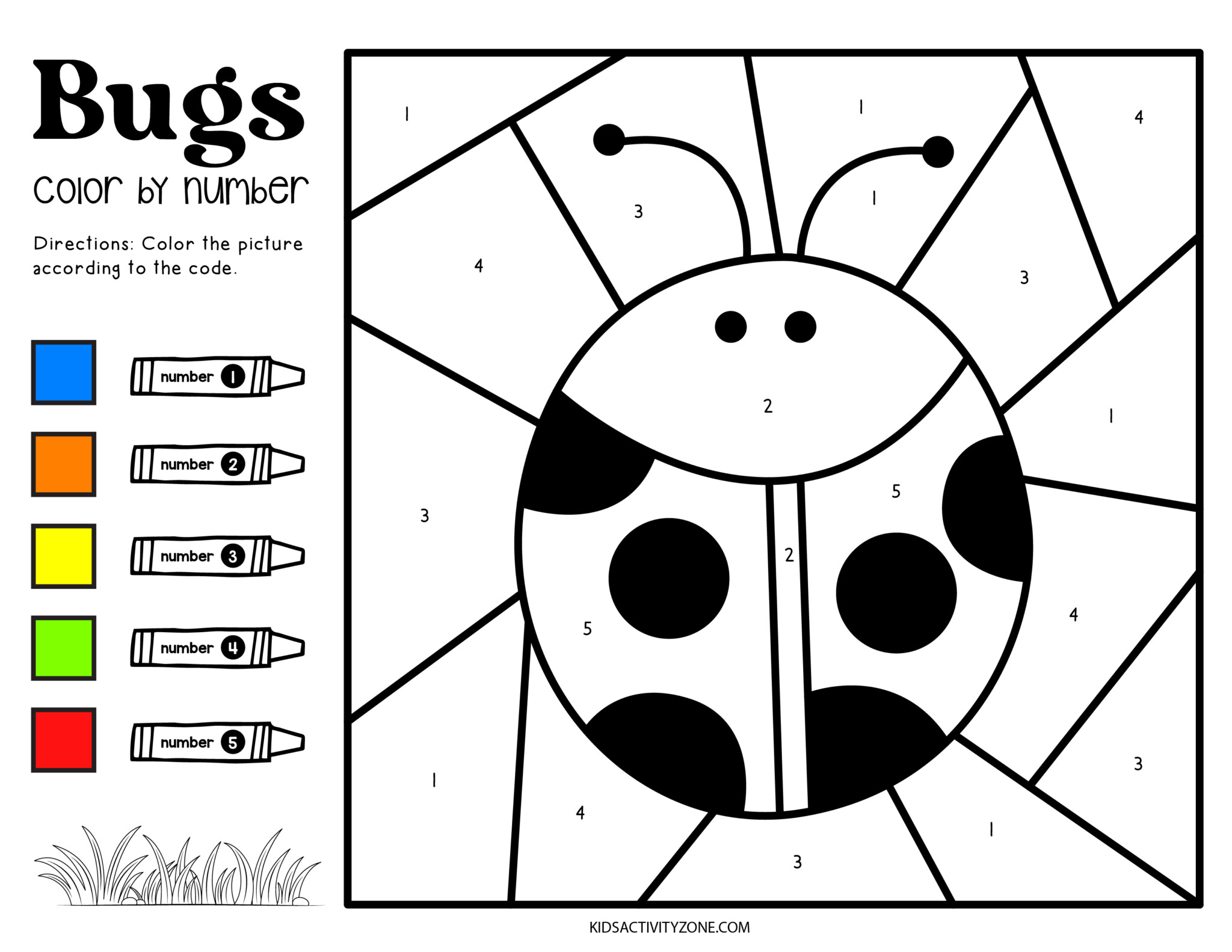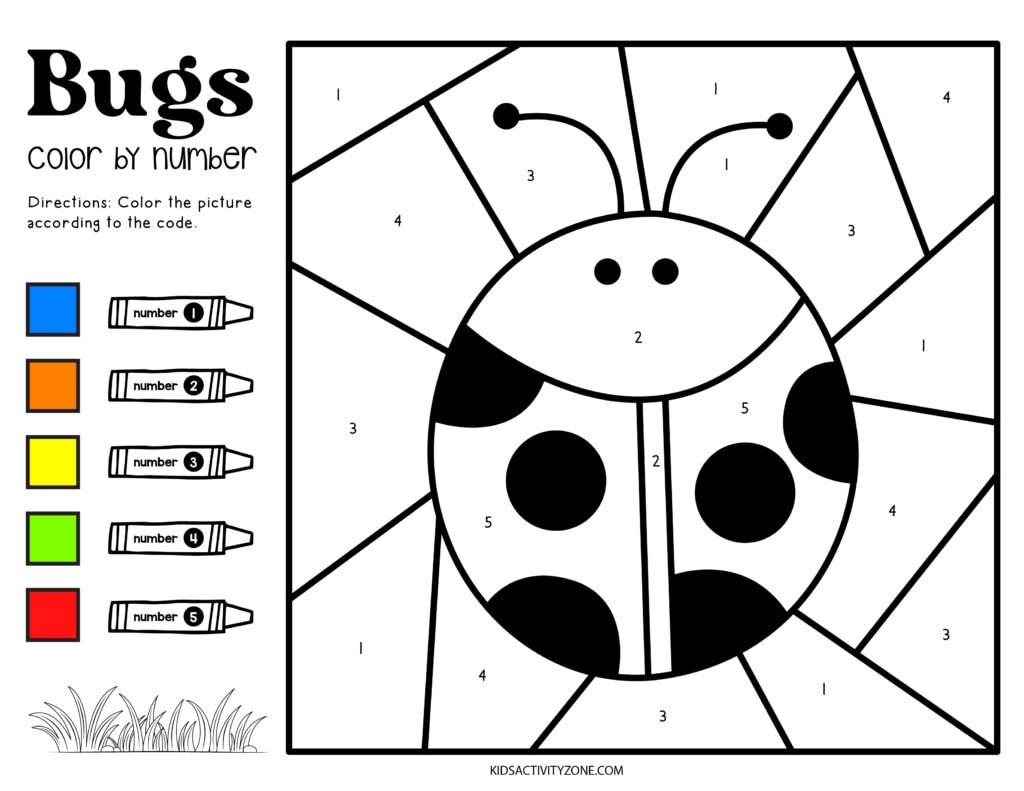 Which bug did you color? Be sure to take a picture and tag me in it on social media so I can see your masterpiece!
More Printable Color by Number Pages