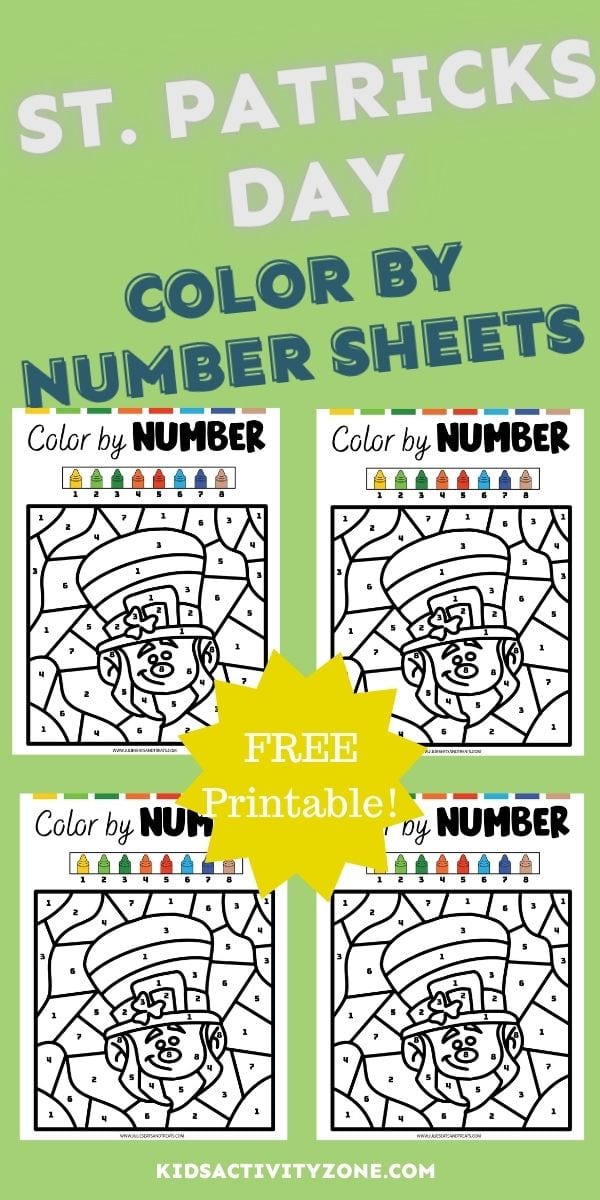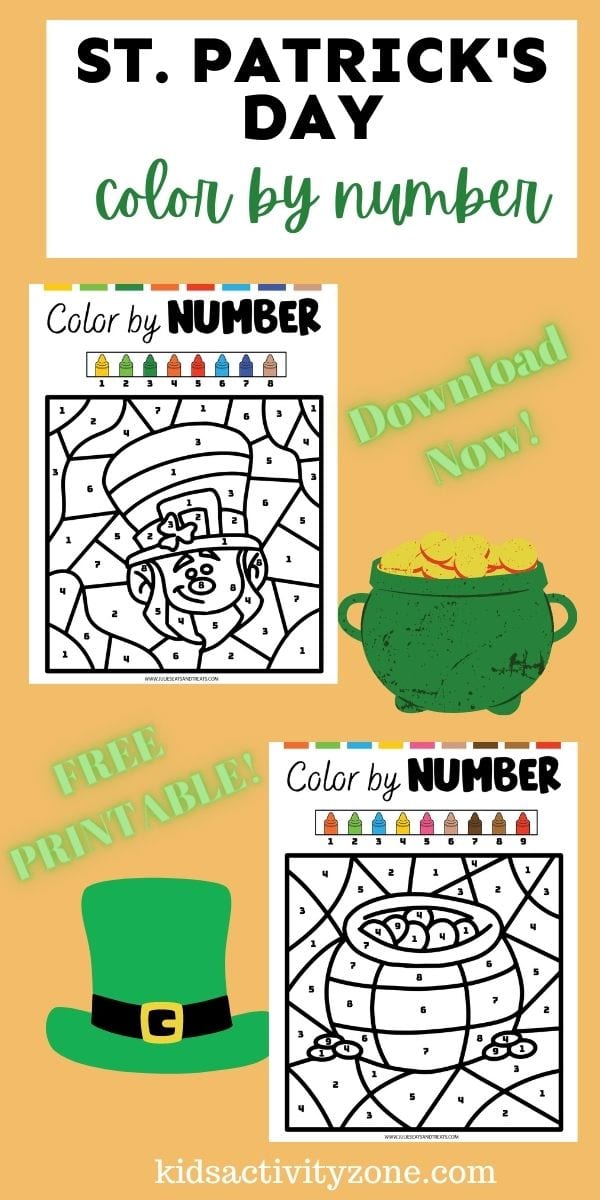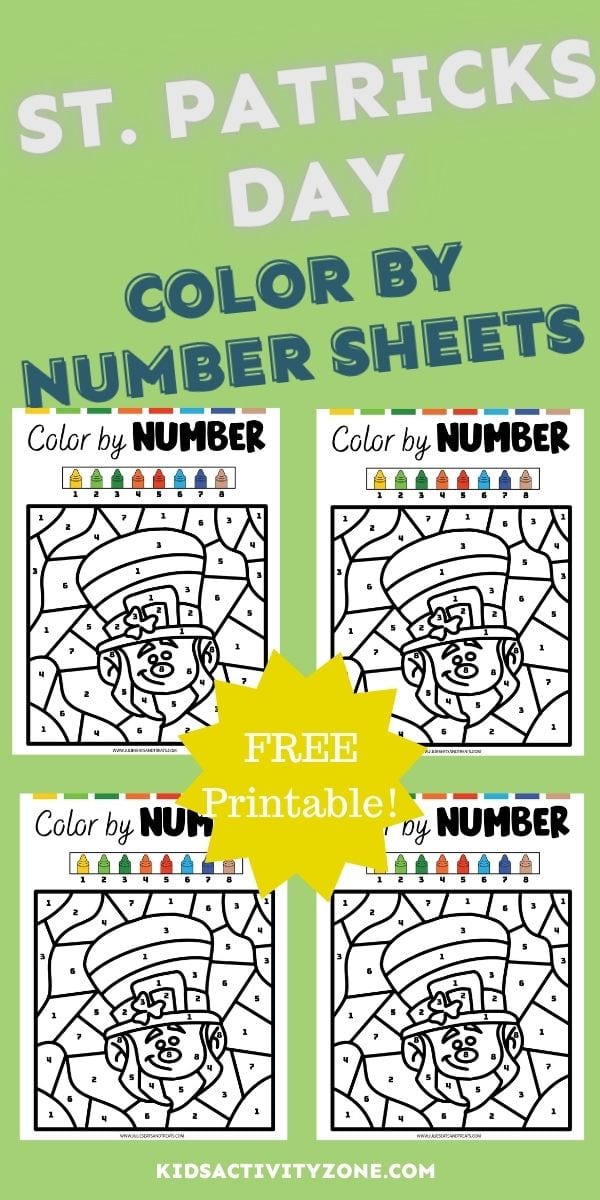 Everyone is Irish on St. Patrick's Day! Celebrate this fun holiday with the kids by printing off these free St. Patricks Day Color by Number pages. There are six different color by number sheets that are free and easy to download.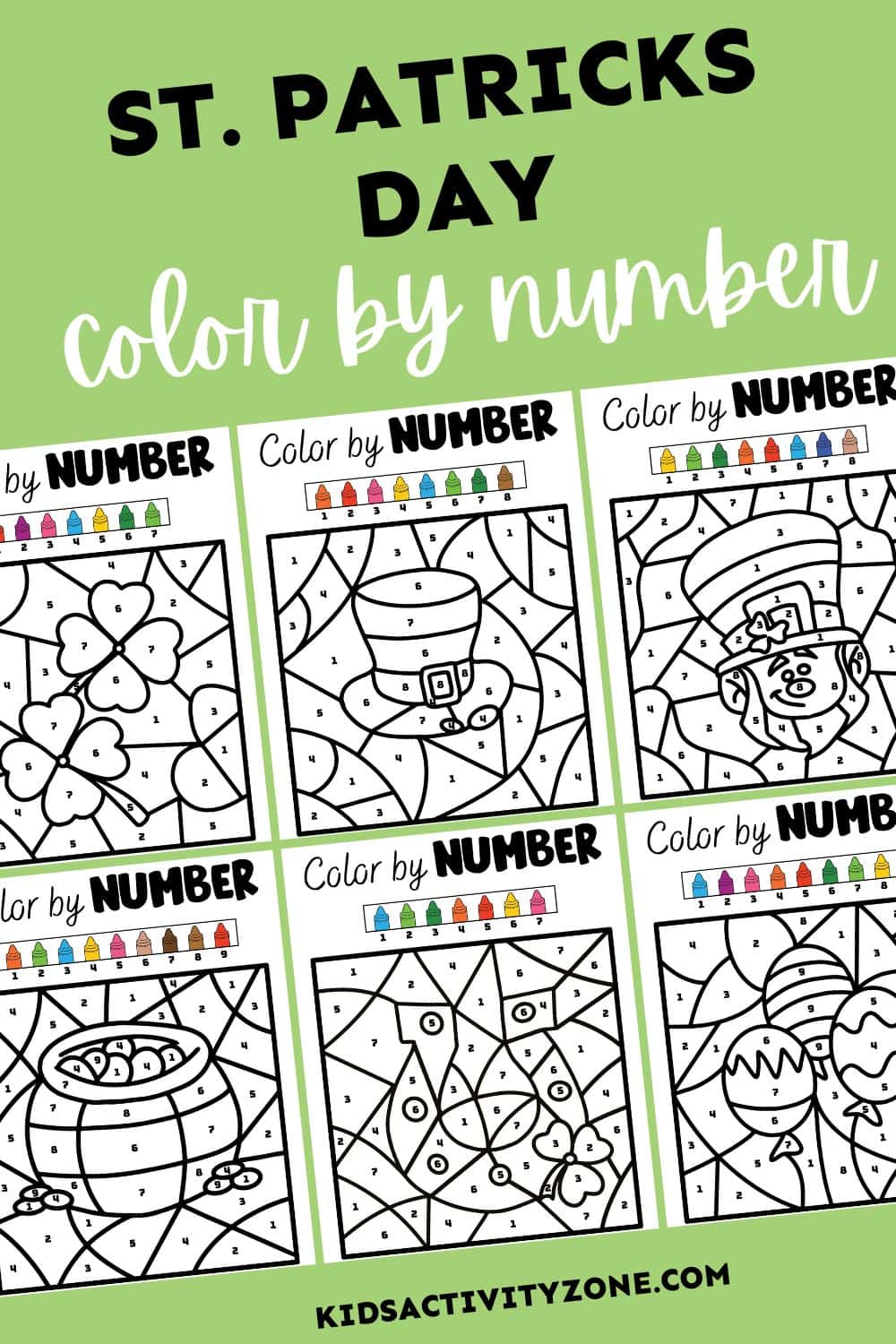 You can never have too many coloring activities! I love these St. Patricks Day color by number sheets because the pictures turn out so pretty. There's pages with large coloring section which are perfect for young children who are just learning to color.
But there are also more challenging pages that will be more fun for older children and those with more coloring experience. It's the perfect free, printable, fun activity for children of all ages.
You can use these coloring sheets in your home, your classroom, or even on the road as a fun way to pass time. Coloring by number is a great way to encourage creativity while sneaking in a little bit of learning along the way.
These free printable St. Patricks Day color by number sheets are the perfect way to get in the spirit of this fun holiday.
Why You'll Love St. Patricks Day Color By Number
Coloring by numbers helps improve color and number recognition in younger children.
These St. Patrick's Day Coloring Pages are completely free! All you need is your favorite coloring supplies.
Printable color by number pages are a great last minute activity when you need a quick time-filler or something fun to do.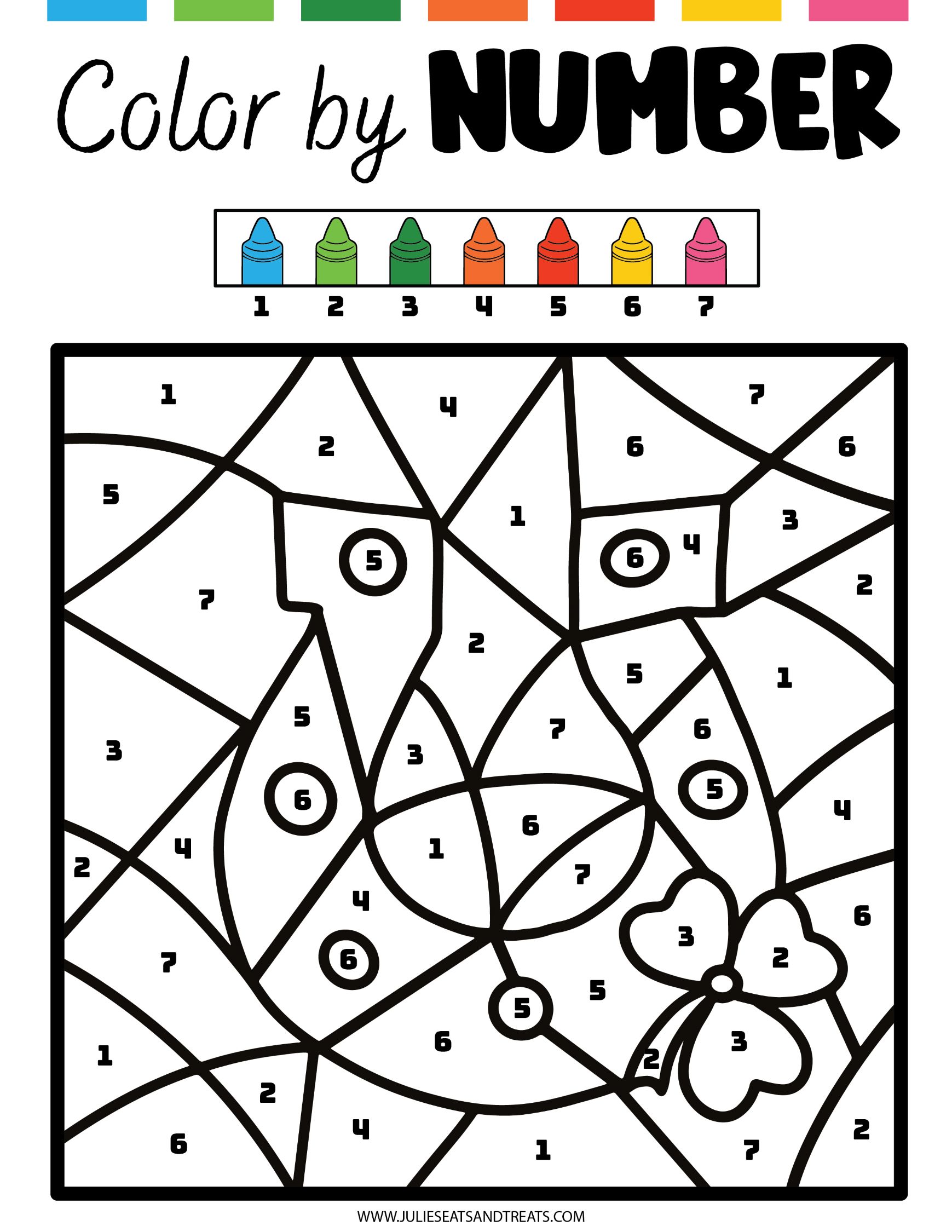 Best Supplies for this Free Printable St. Patricks Day Color By Number
Coloring Supplies – I personally love these Twistable Crayons, they're really sturdy and last a long time. If markers are your thing, these Washable Markers are great! And if you like colored pencils, you should check these out.
Printer – This printer is a great at-home printer option if you don't have one already. Be sure your printer can print in color. These St. Patrick's Day color by number sheets are best printed in color!
Classroom Use
These printable St. Patrick's Day coloring pages are great to use in the classroom. Each student can choose which page they'd like to color, giving plenty of variety for the kids to choose from.
These pages are also great for younger children because the colors associated with the numbers are already colored in. This will help with color recognition since they won't just be reading the names of the colors they need.
If you're looking for a fun way to incorporate St. Patrick's Day in your classroom, these coloring pages are perfect. You can also read a fun book or two! Thing One, Thing Two, and the Leprechaun is a silly book by Dr. Seuss.
Or, you could read How to Catch a Leprechaun by Adam Wink and make this Leprechaun Trap to set up in your classroom. There's endless fun waiting with the silly tales of St. Patrick's Day!
Tips for the Best St. Patricks Day Color By Number
Print every sheet in color! The colors associated with the numbers are already colored in for you, so be sure the pages are printed in color so it will make it easy for your kids to follow.
If you are really ready to make a work of art, add some glitter or glitter glue to your Saint Patrick's Day coloring pages. First, color the pages following the numbers. Then, you can either choose one or two colors and add glitter to any of the blocks fill in by the specific colors you chose. You could also outline the black lines in glitter glue or craft glue and add glitter.
For an easy road trip activity near St. Patricks Day, print out these pages along with this activities printable. Punch holes in the side using a three hole punch, and put all of the pages in a three ring binder. Put your coloring supplies in a pencil pouch with holes, and place it in the binder as well. Now your kids will have hour of fun in a compact binder!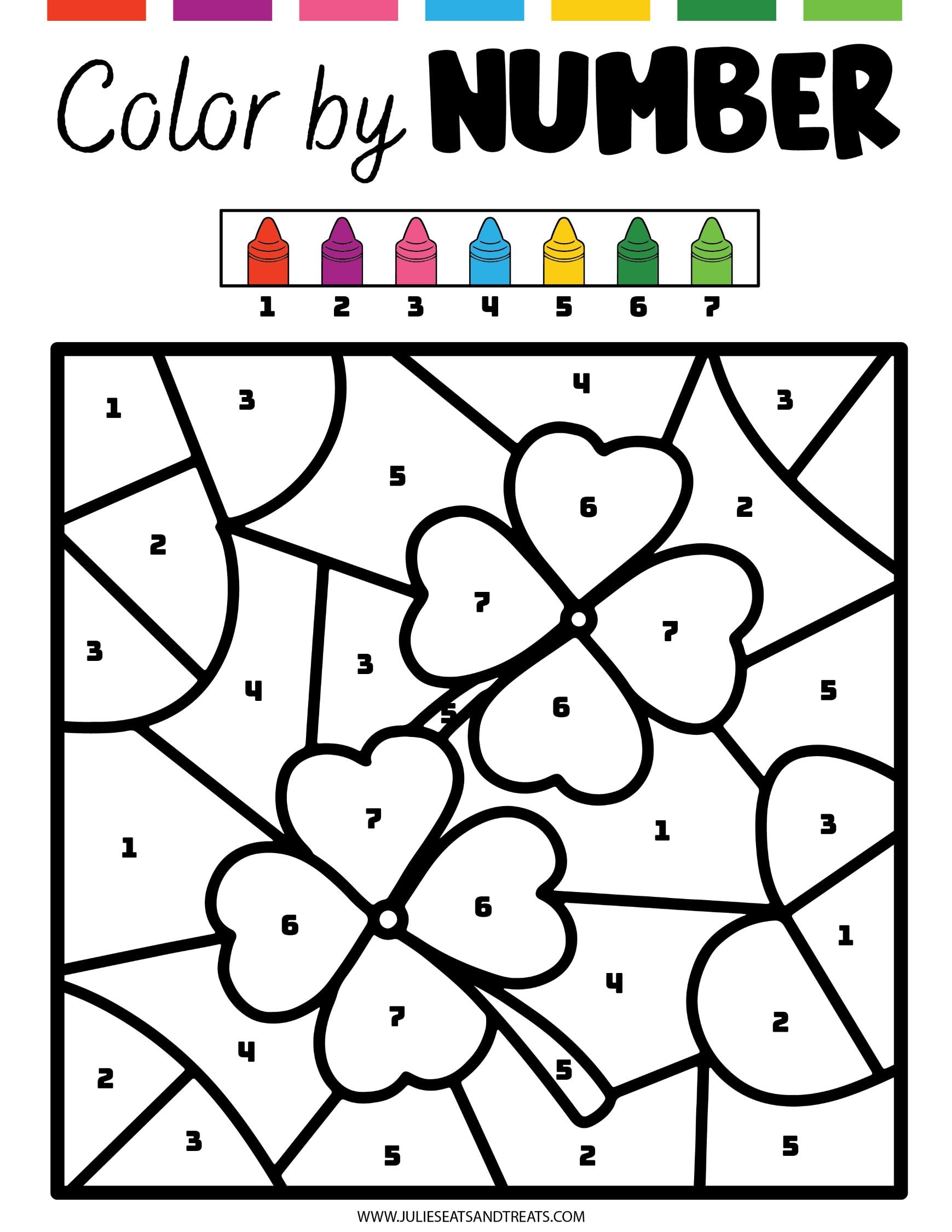 Happy St. Patrick's Day! Wishing you a pot o' gold!
More St. Patricks Day Activities You'll Love