If your kids are fascinated by the mystical green and orange creatures of Irish lore, how about turning that into a fun activity? Kids like leprechauns because of their funky appearance and hidden superpowers – so why not use that to spend some quality fun time with your little ones.
Since St. Patrick's Day is also near, teaching your kids to make leprechaun lookers is an exciting task (especially if you want some downtime while the young fellows look for leprechauns).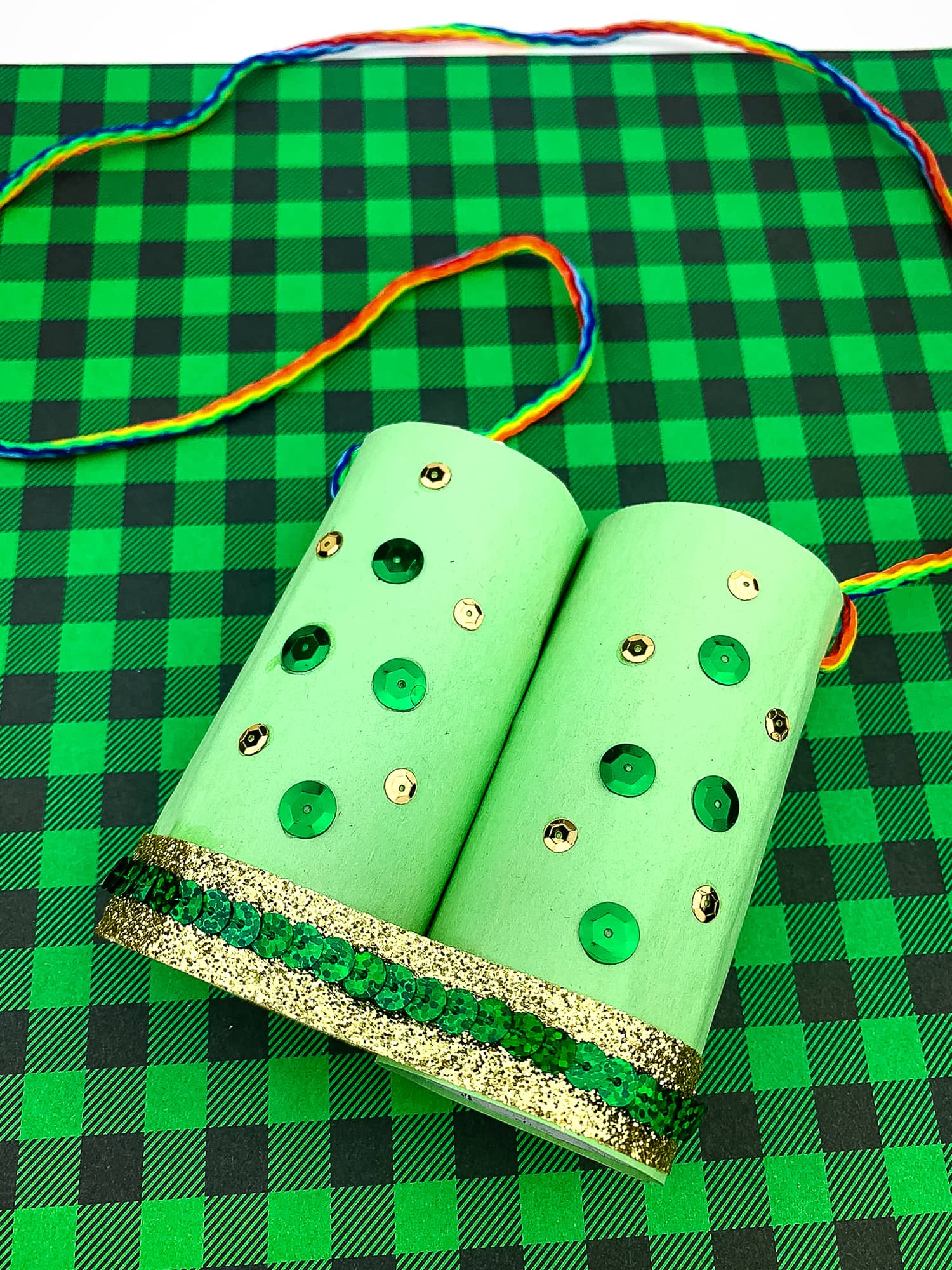 Not sure how to make those tiny, colorful binoculars without much effort? We got you. Follow this quick guide and get ready to engage your kids in a fun craft project!
Leprechauns love green (probably because of their Irish origin) and everything sparkly, so that's your clue of gathering glittery craft supplies. From funky bows to shiny shamrocks, you can put anything on leprechaun lookers and keep them relevant to the character. So, here are some things you should keep handy for leprechaun binoculars.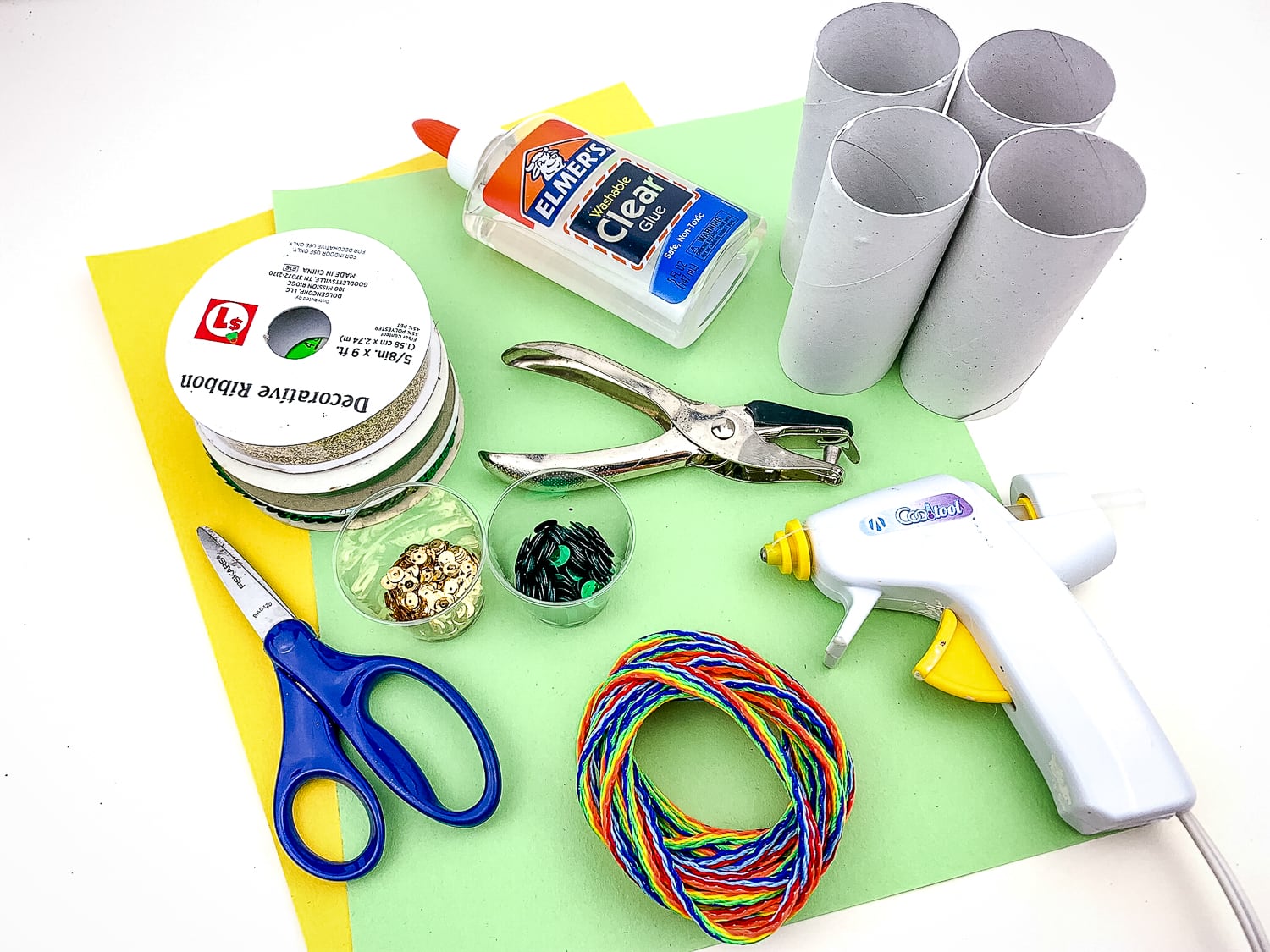 Supplies You Need:
Toilet paper rolls
Colorful chart paper
Yarn or multicolor rope
Hole punch
Sequins, buttons, stickers, bows, etc.
Glue
Glittery ribbon or paper
All Set? It's Time to Get the Little Ones Busy!
How to Make St. Patrick's Day Binoculars!
It's time to start this fun project. Your kids can get as creative as they like with leprechaun binoculars because there are no rules to these quirky characters. But to keep things simple, here's a simple step-by-step guide for you:
Step 1: Cover the Toilet Rolls in Green Paper
As everyone knows, these shoemakers love bright green color in almost everything. From their dresses to hats and shoes to socks, green is everywhere. So how can the St. Patrick's Day Binoculars not be green? Start this St. Patrick's Day craft activity by covering toilet rolls in green craft paper or cardstock. If you have to make multiple leprechaun lookers, cover a bunch of toilet rolls in green paper before proceeding.
Step 2: Glue the Rolls Together
One leprechaun looker = two toilet rolls. You'll have to join two toilet rolls side by side with hot glue and press them a little to ensure they don't slip. Once these rolls somewhat look like binoculars, let them air dry for a few minutes so that the glue doesn't come off.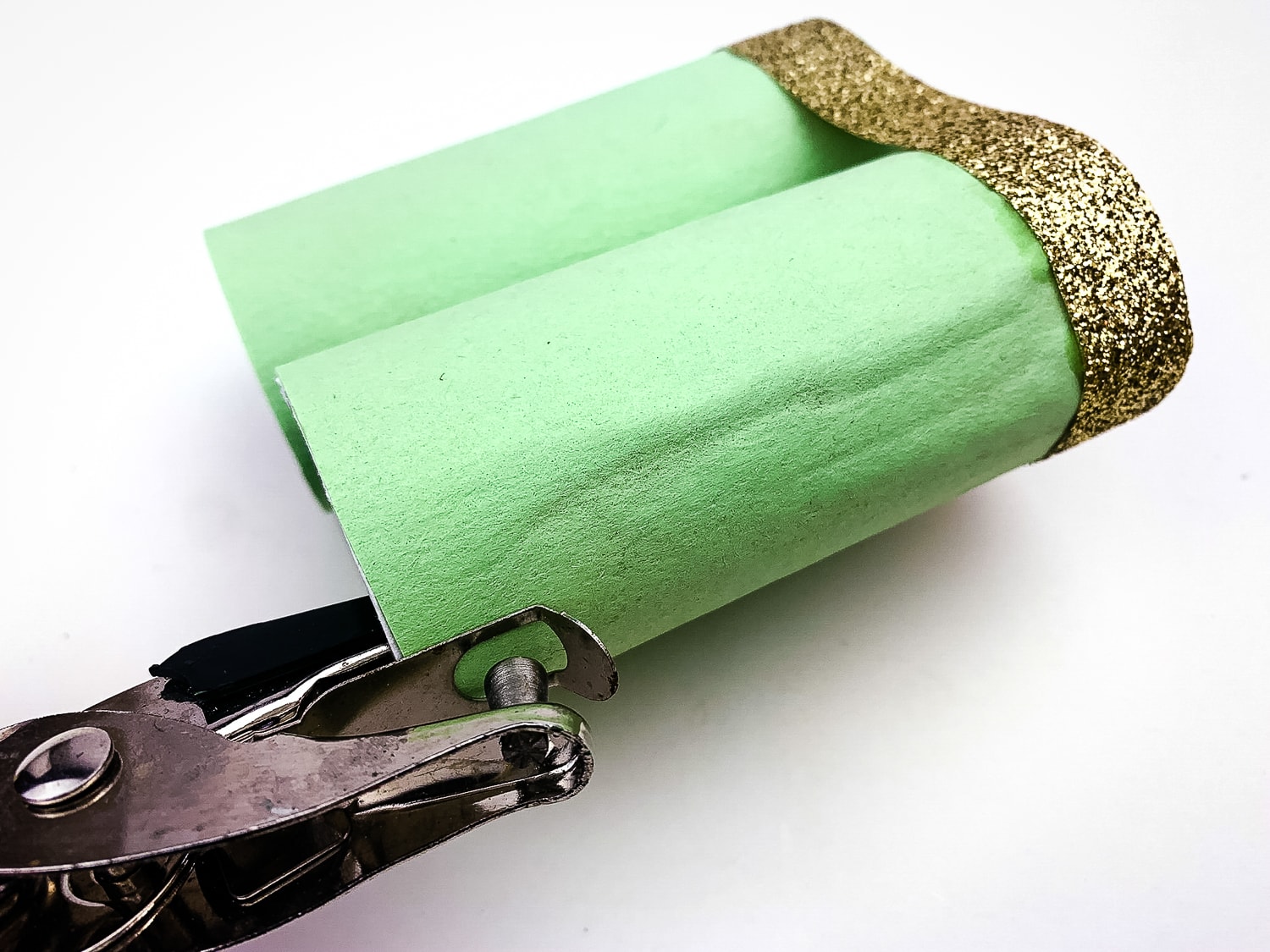 Step 3: Make the String Holes
Once the leprechaun binoculars are dry, it's time to make room for the string. Take the hole punch and make small holes on the far sides of both toilet rolls for the string. If you don't have the punch, small scissors or a paper cutter will also do.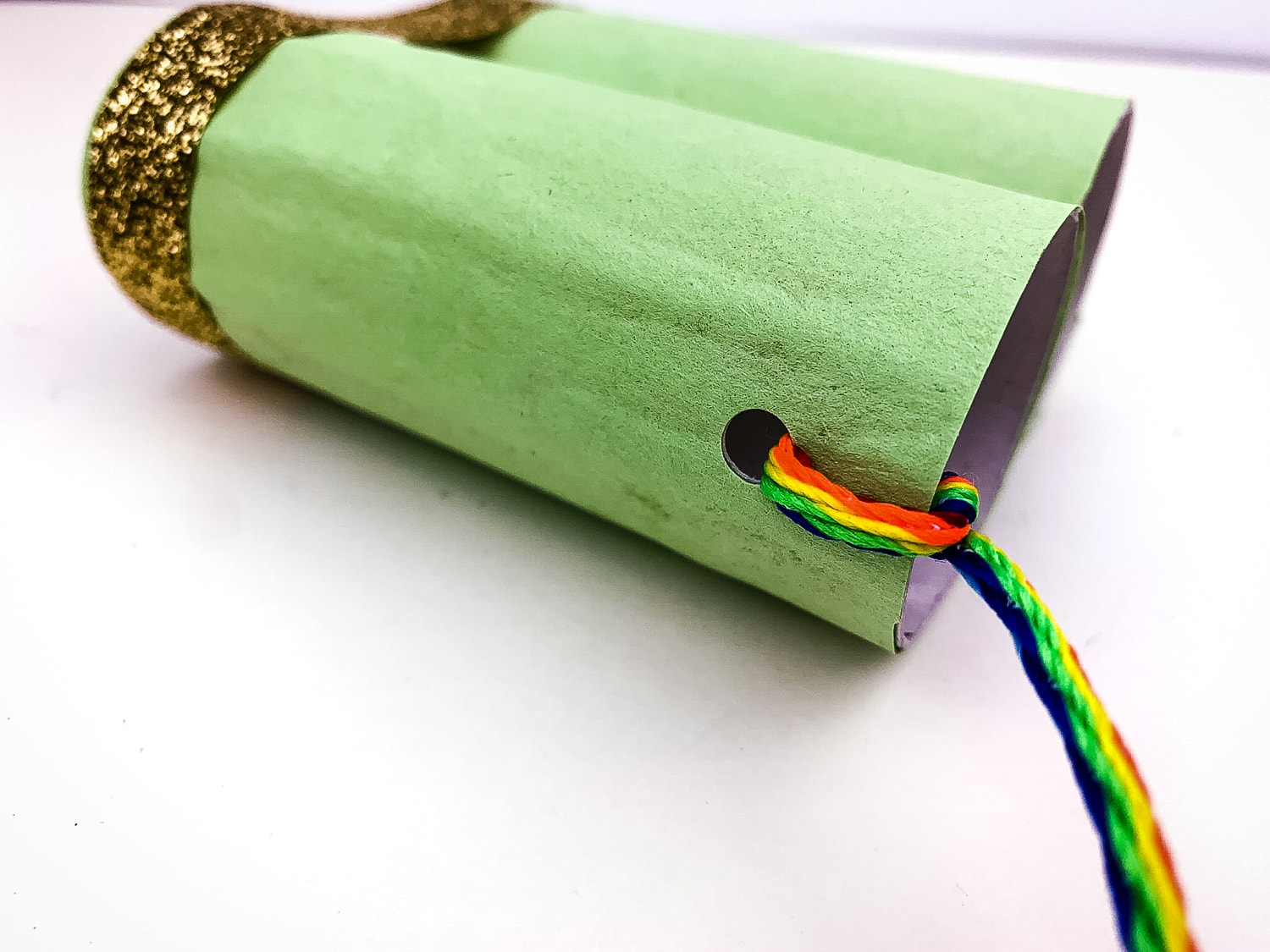 Step 4: Tie the String in the Binoculars
Run the multicolor rope or yarn through one hole and tie it to secure it in places. Move its other end through the second hole and do the same. This string will work as your leprechaun looker's neck strap.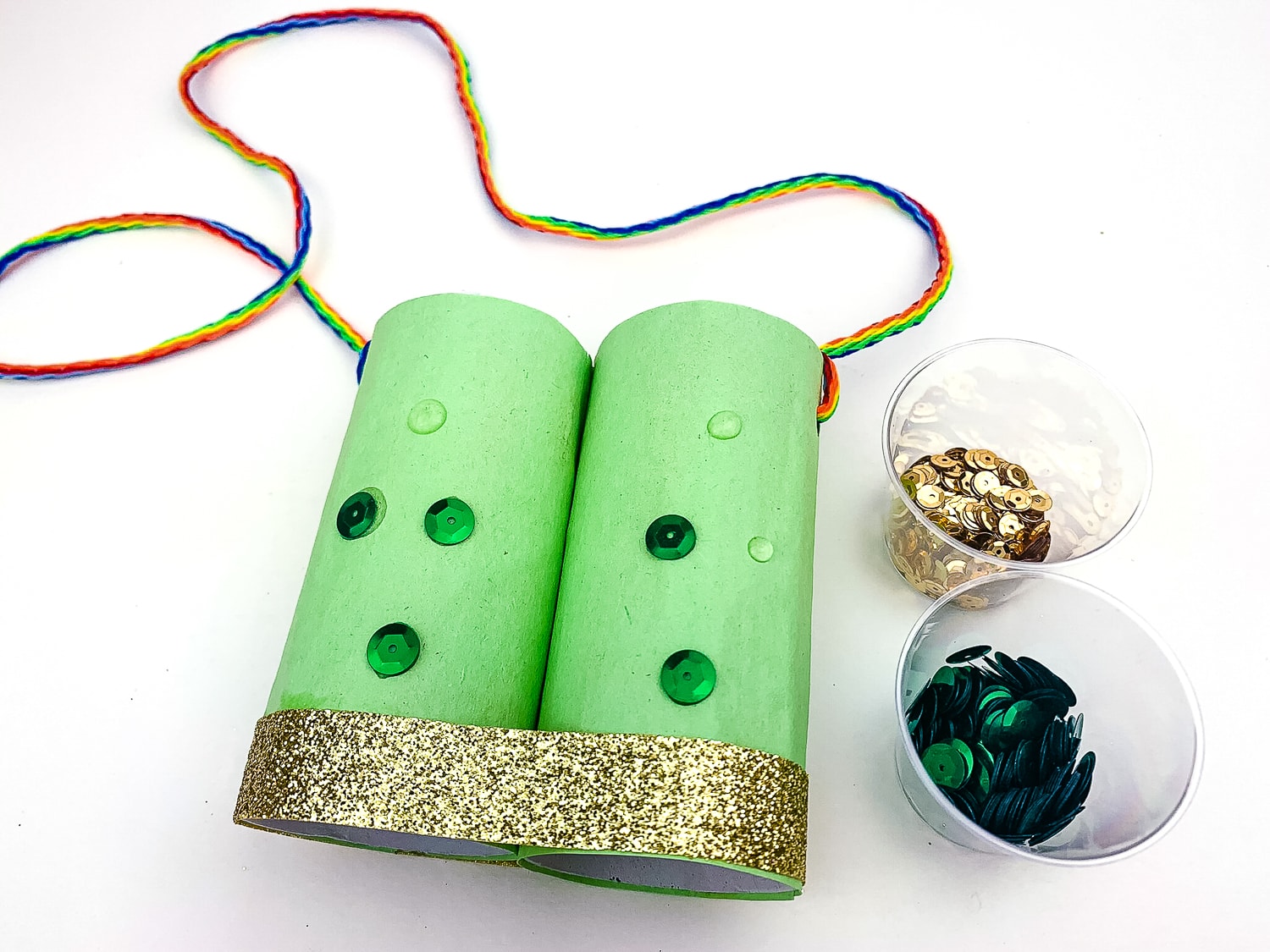 Step 5: Throw in Some Art Stuff
Now that our leprechaun lookers are looking good, let's get artsy. Paste a strip of glitter paper on the binoculars' front side for a nice finishing. Stick small sequins, buttons, stickers, and buckles all over the green rolls to make them prettier. You can pick any decorative item to beautify these lookers as long as it resonates with the leprechauns.
Step 6: Ask Them to Spot the Leprechauns
And we're done. Once these glittery green binoculars are ready, your kids are good to play with them. They can hang these binoculars around their necks, be a little secretive, and go near the trees and plants to look for leprechauns. Irish lore says that leprechauns hide in underground caves and hollow tree trunks; ask your kids to find them in the backyard or any other safe outdoor space near you.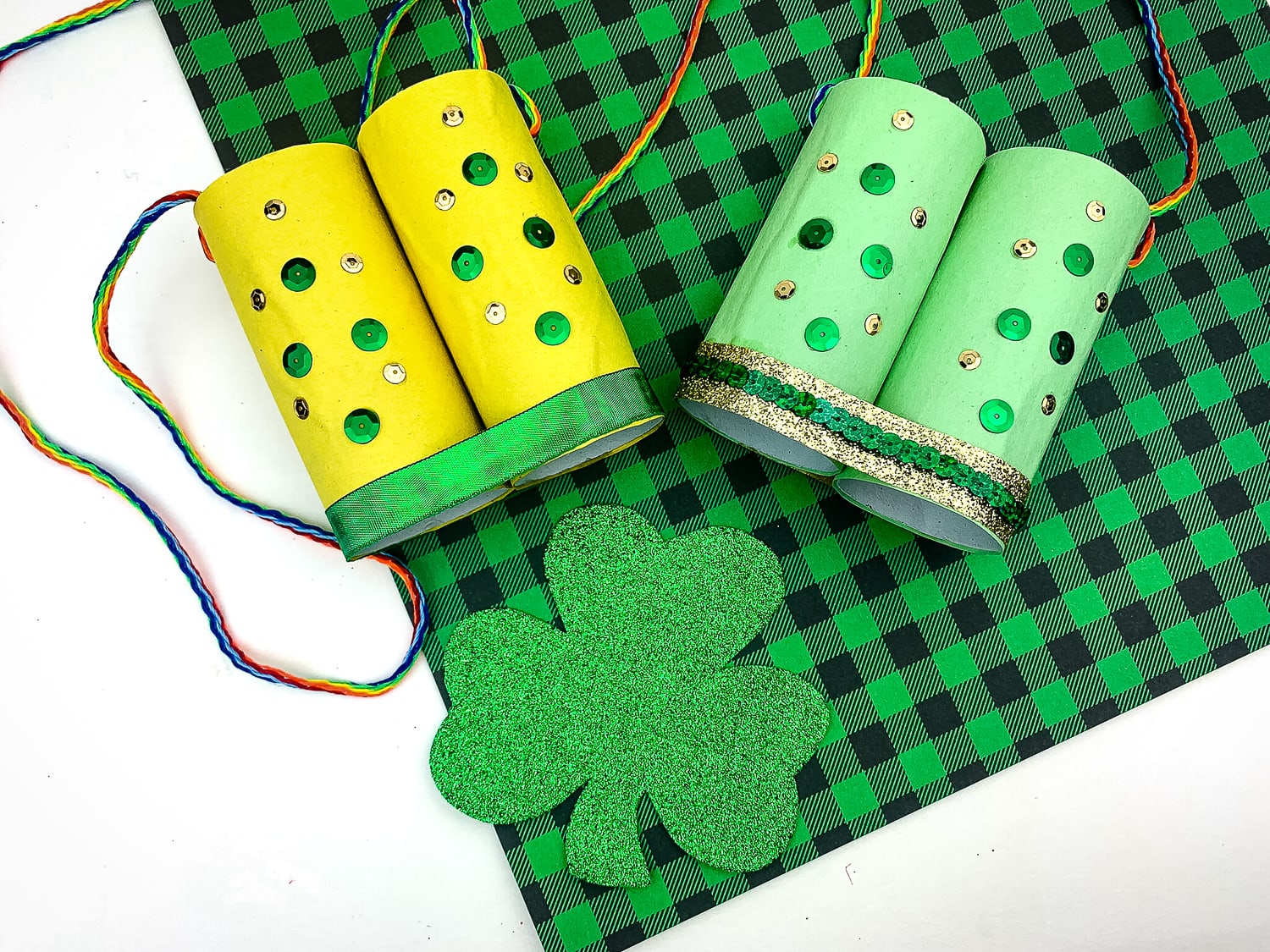 Non-Stop Fun For Your Kids on St. Patrick's Day!
Leprechaun lookers are funky green binoculars your kids can easily make. If you're searching for an exciting kids craft project to keep your them busy, making these is a smart step. You don't need a long list of supplies, making these lookers is easy, and there won't be any mess around the craft table.
So, what's the wait? Plan a leprechaun-related Sunday for your little ones and relax while they improve their craft skills!
More Easy St. Patrick's Day Activities!
Leprechaun Lookers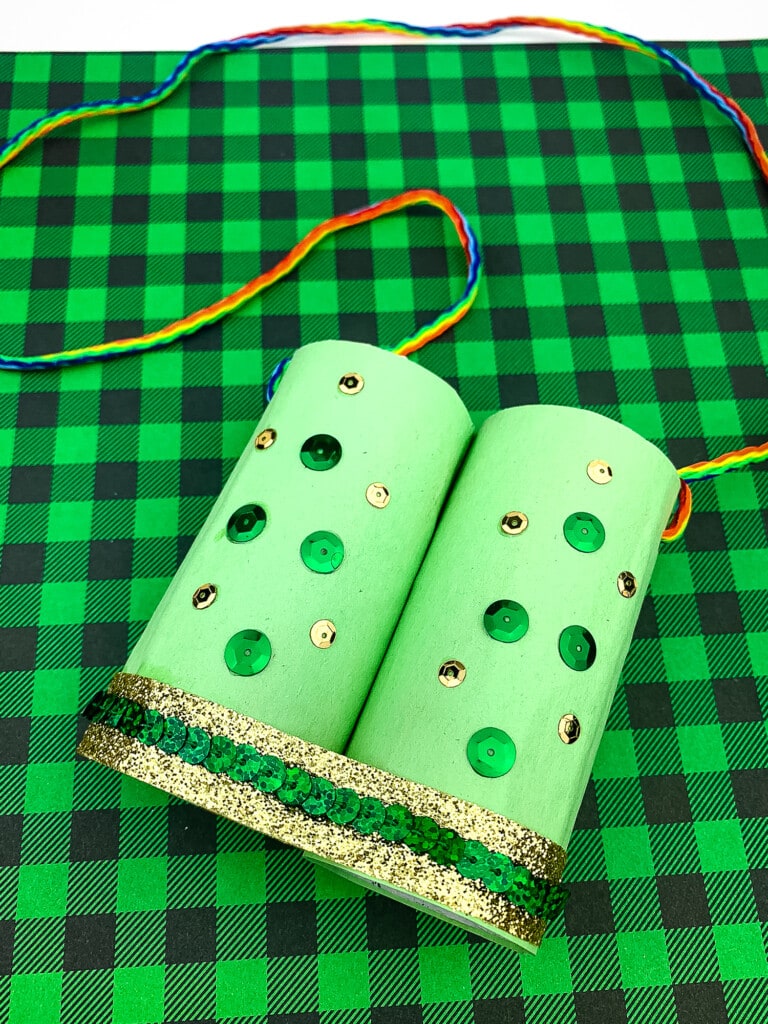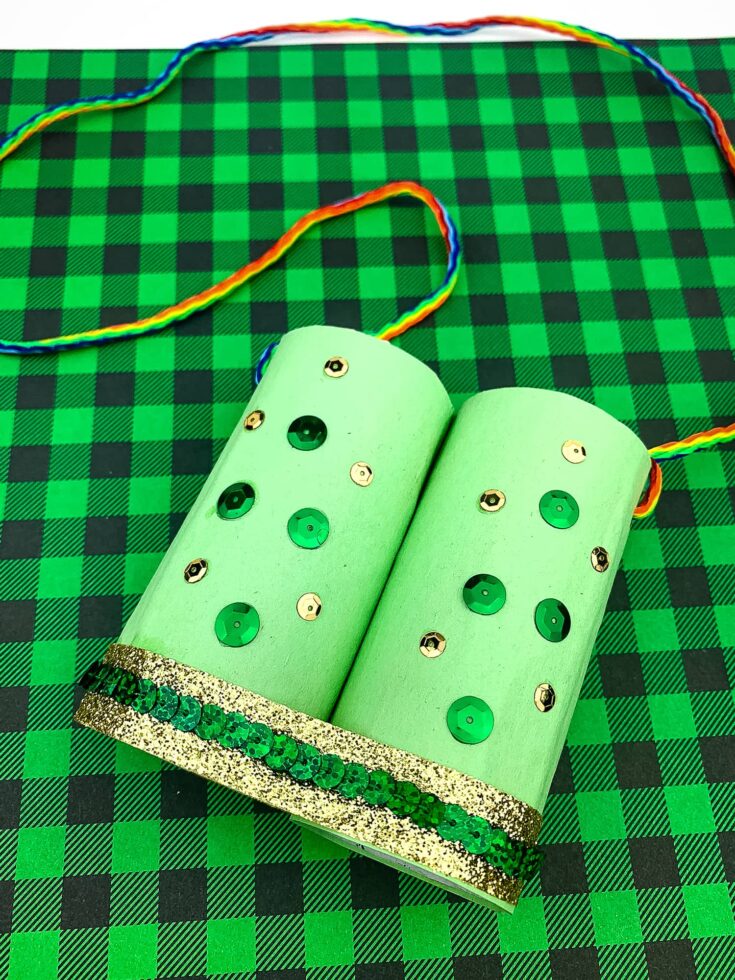 Fun St. Patrick's Day Craft for kids! Turn toilet paper rolls into Leprechaun Lookers!
Materials
Toilet paper rolls (you'll need 2 for each set of binoculars)
Construction paper (I used yellow and green for this craft)
Green/gold/yellow objects (sequins, buttons, pom poms, stickers – I used sequins for this craft)
String
Green/gold ribbon
Instructions
Measure and cut the construction paper to fit the toilet paper roll. (Use a pencil to help mark your measurements if desired.)
Glue the paper around the roll. Repeat this step for each roll.
Place a strip of glue on the side of one of the rolls. Press against the other roll and attach the two tubes together, forming the binoculars. Set aside and allow time to dry.
Once dry, punch a hole on both sides of the set at the top. Insert the string, tie on both sides to make a strap for the binoculars.
Time to decorate! Glue ribbon around the front part of the binoculars.
Glue sequins or other decorative objects on the binoculars. Allow plenty of time to dry before allowing the kids to pretend play with their binoculars!
Recommended Products
As an Amazon Associate and member of other affiliate programs, I earn from qualifying purchases.