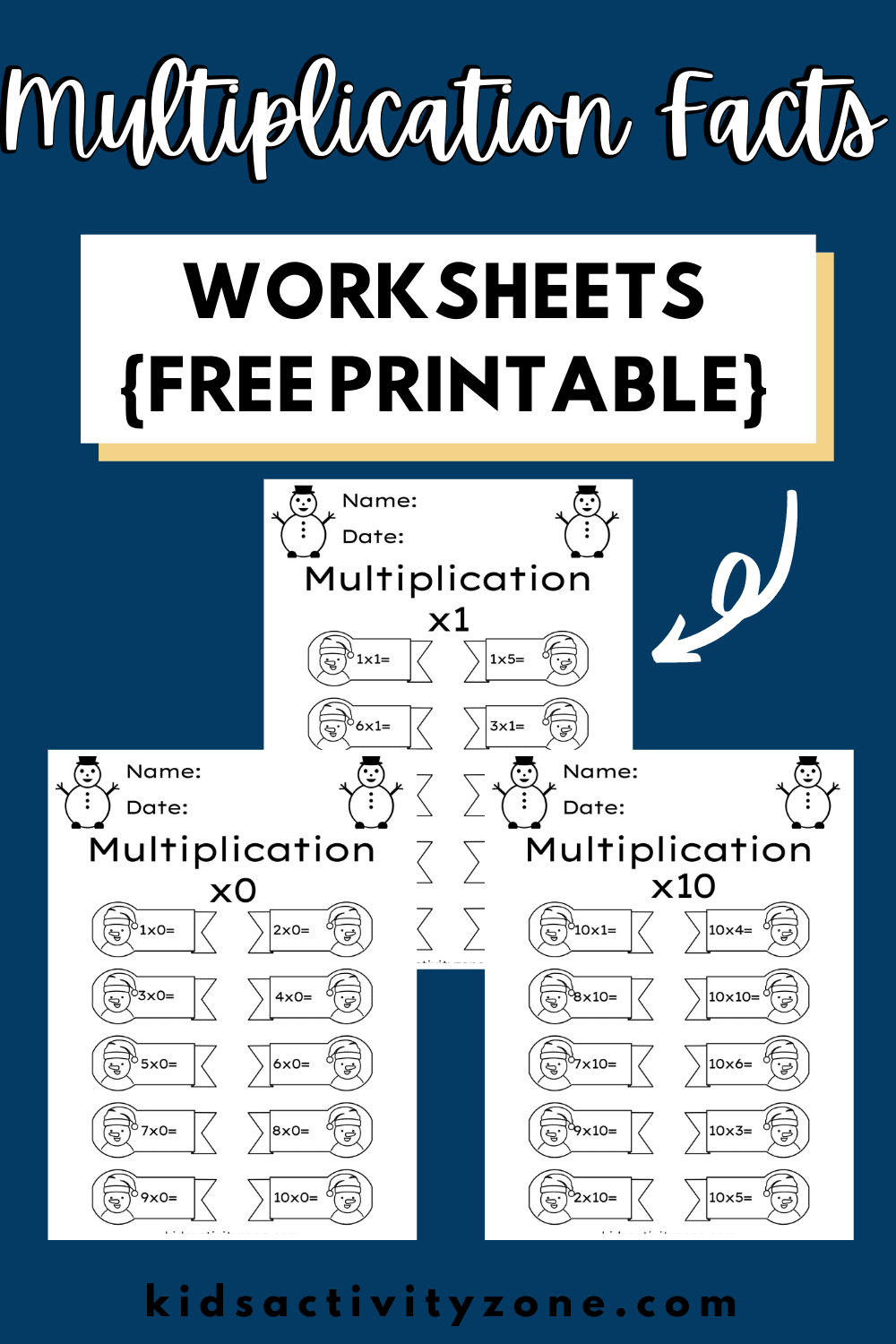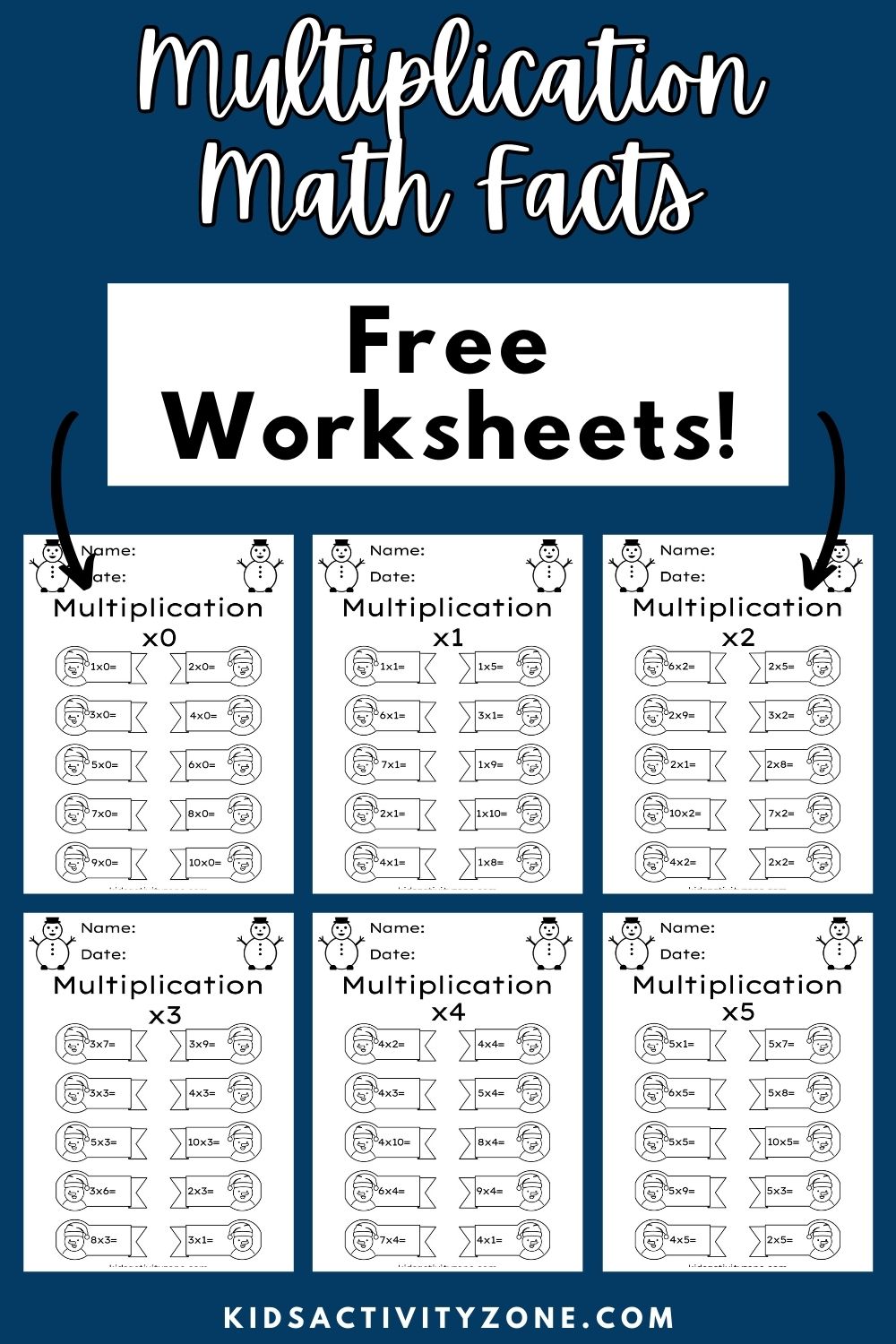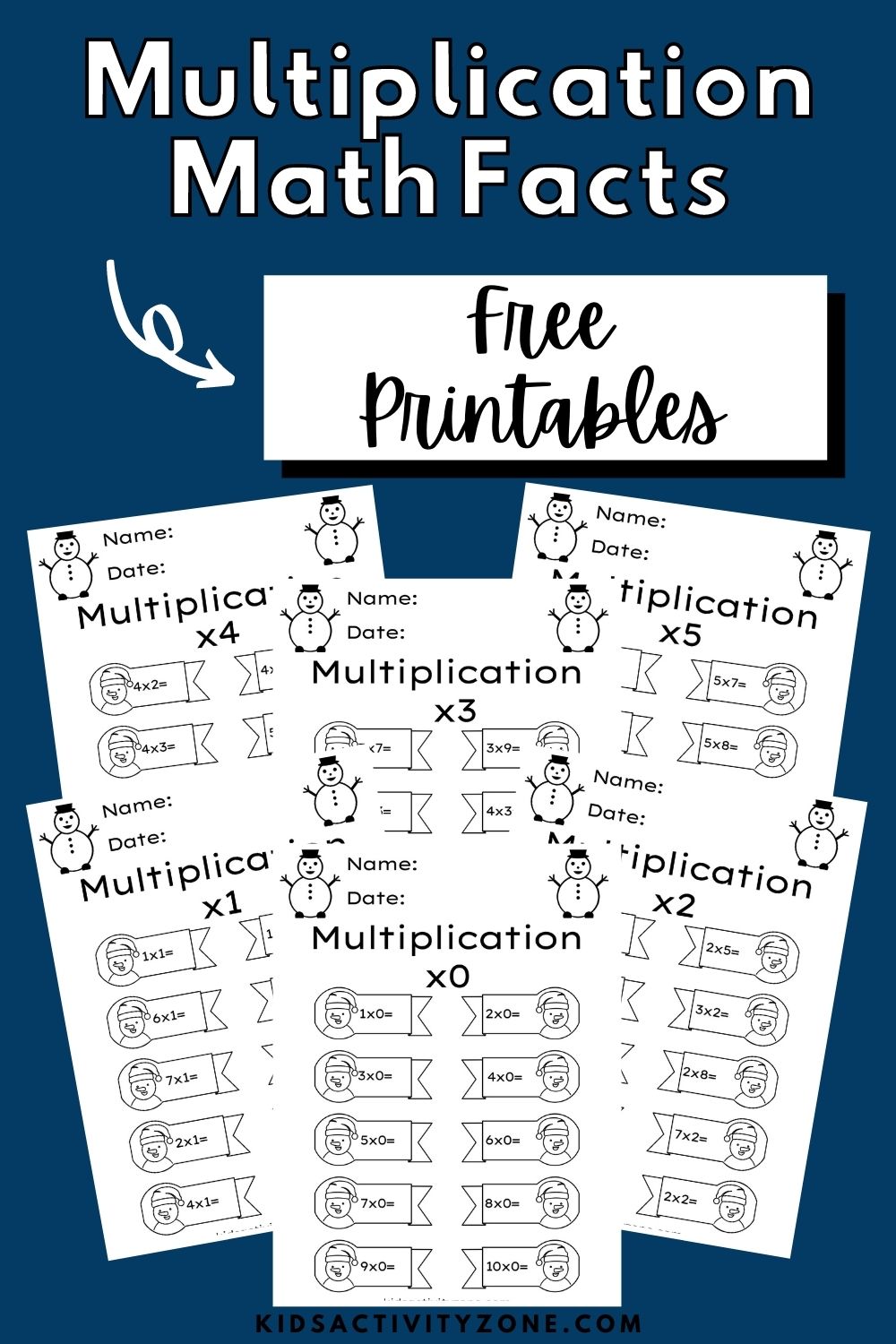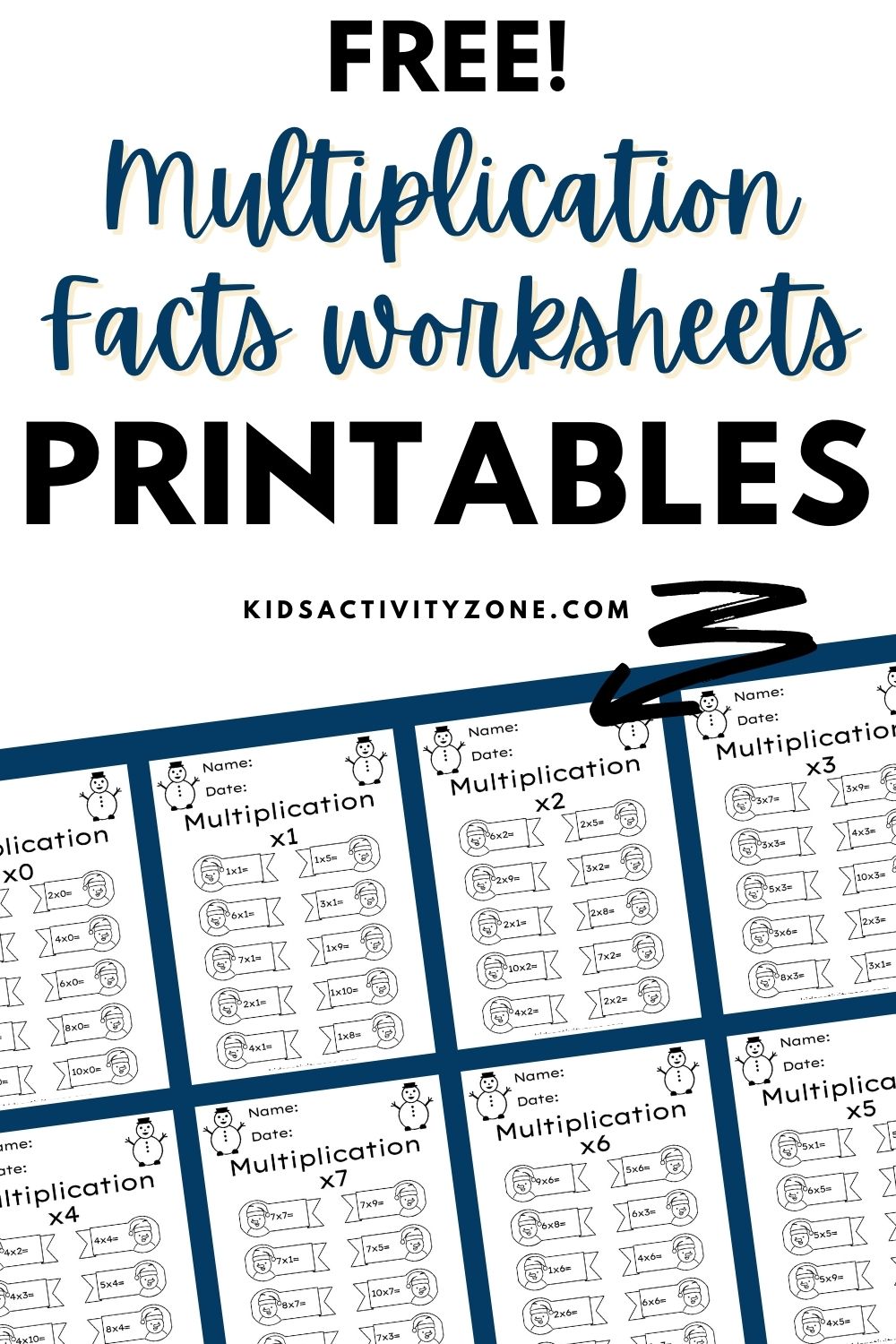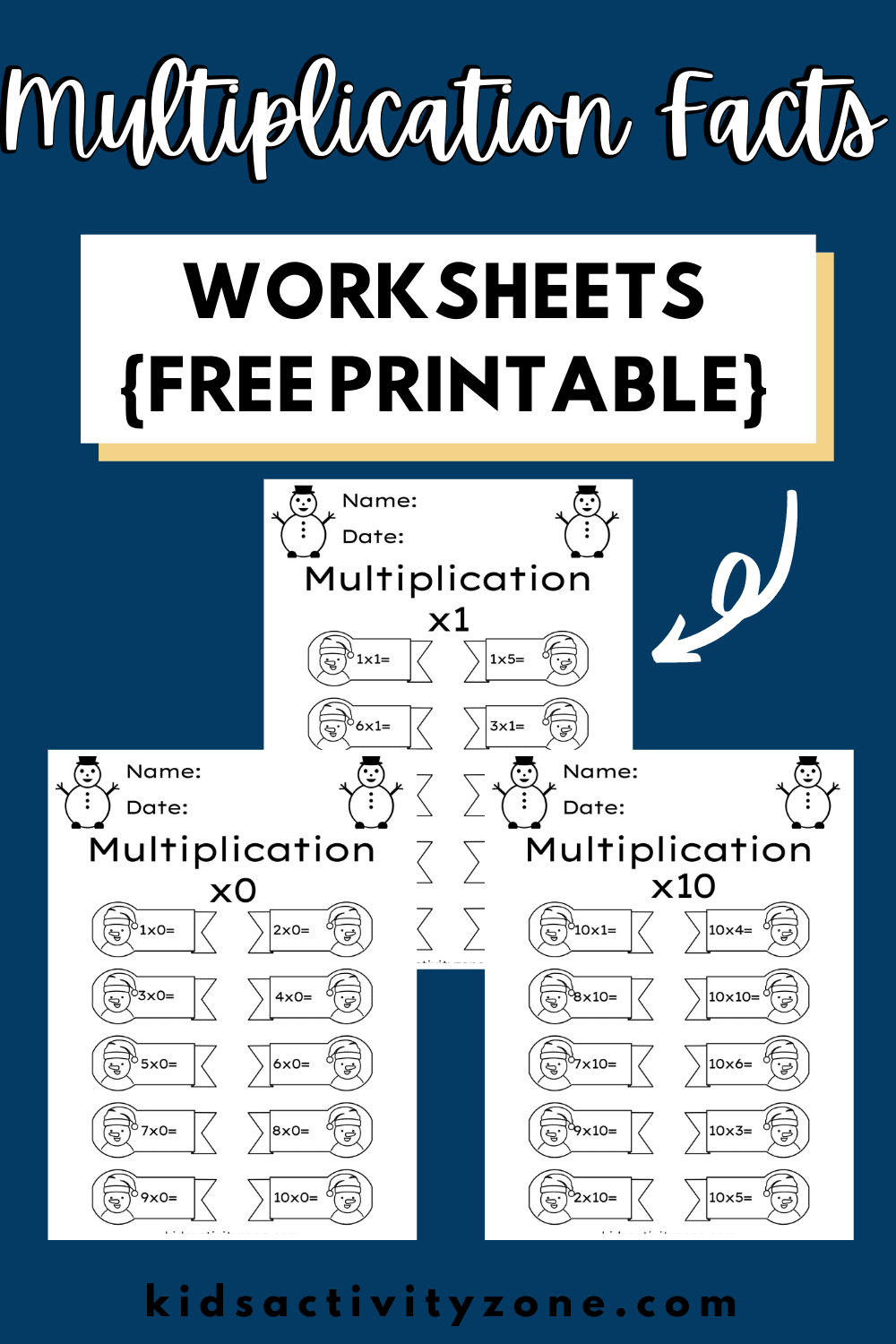 Fun snowman themed worksheet packet to learn multiplication math facts! If you have a student or child that is learning multiplication facts or struggling with them these multiplication fact worksheets are the perfect way to practice them.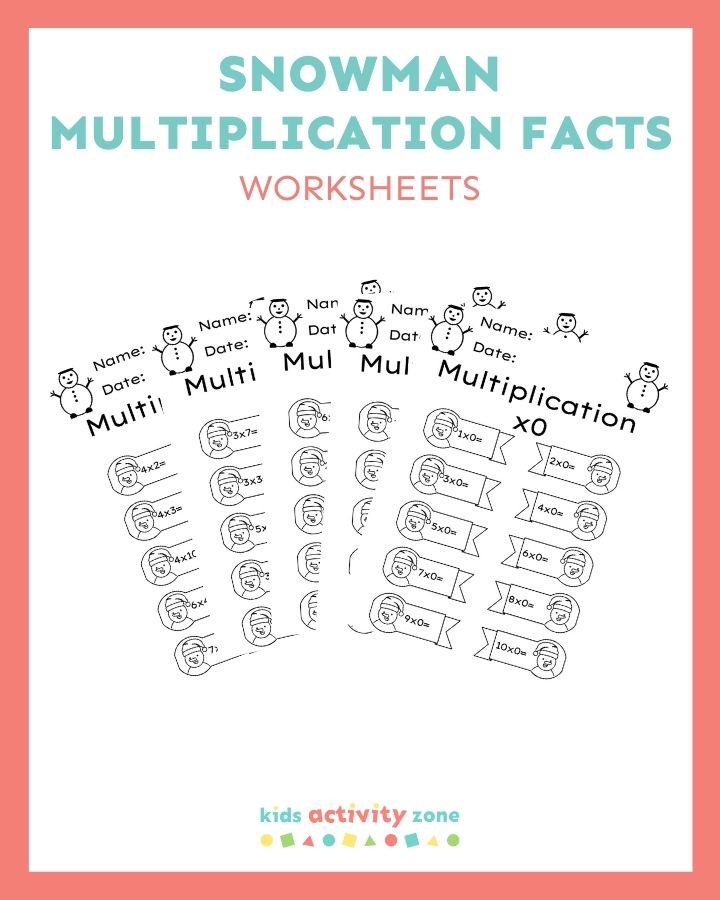 Basic math facts are the basis of a great math student. When it comes to multiplication it can be tricky to learn them, but with these free printable multiplication facts worksheets with a fun snowman theme every child will be able to master them!
Learning multiplication facts to the point of quick recall should be a goal for all students. This will serve them throughout their math studies as they get older.
Flashcards are a great resource to use in addition to these worksheets!
We also love using the website Splash Learn to master our math facts and practice grade level appropriate math skills.
What's included
There are 11 different worksheets included in this free printable multiplication facts worksheet download.
Each page focuses on one math fact and multiplying it through 10. This packet will help kids master their multiplication math facts from 0-10.
Laminate and Resuse!
If you have a child practicing their multiplication math facts a great idea is to laminate it and reuse it until they master them. This is also perfect for classroom use so you can have different kids use the same set and not reprint each of them separately for each child.
Simply follow the steps below to laminate the pages. These won't require any trimming to laminate them. We do recommend trimming the corners so they are rounded after you laminate them so they aren't sharp.
Grab a set of these washable dry erase markers that are kid friendly!
This is our favorite laminator and laminating sheets to use!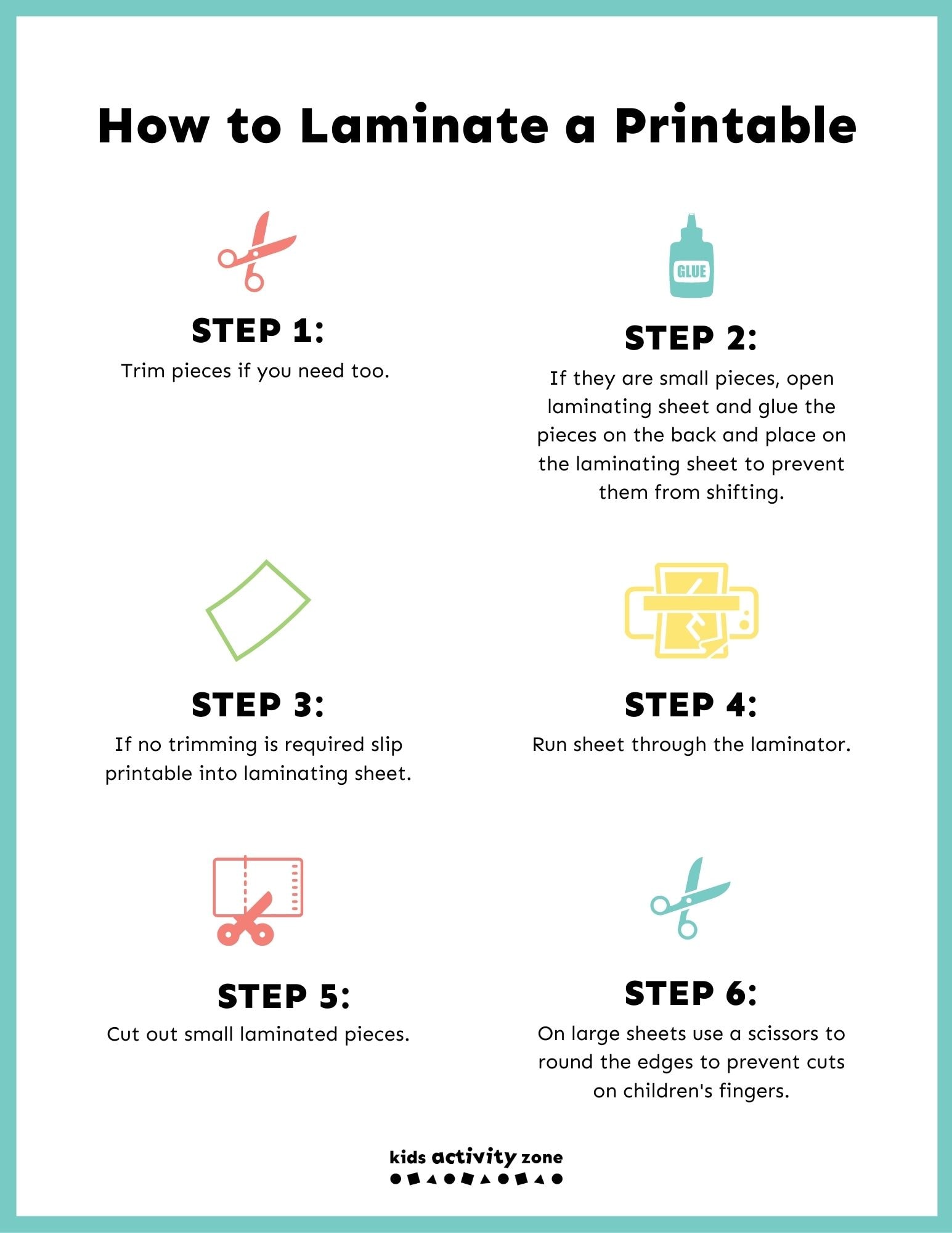 More Math Practice!
Need more practice with skip counting before you move to multiplication practice? Grab these free Skip Counting Worksheets!
These fun Christmas Math Worksheets are perfect for middle elementary children. This math packet includes a page of addition, subtraction, multiplication and division.
If you take a picture and share them on Instagram make sure to #kidsactivityzone or tag us at @kidsactivityzoneblog so we can see them!