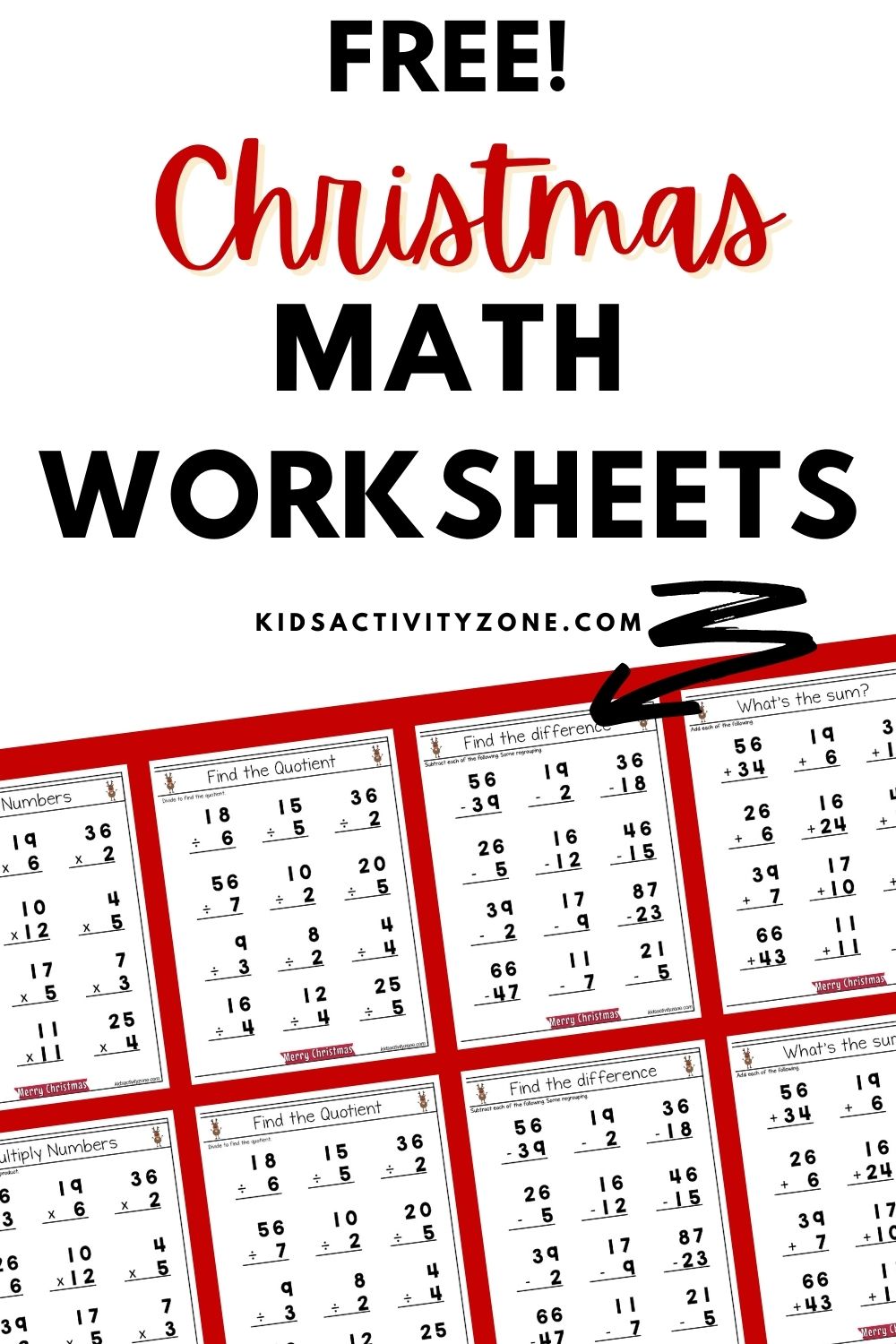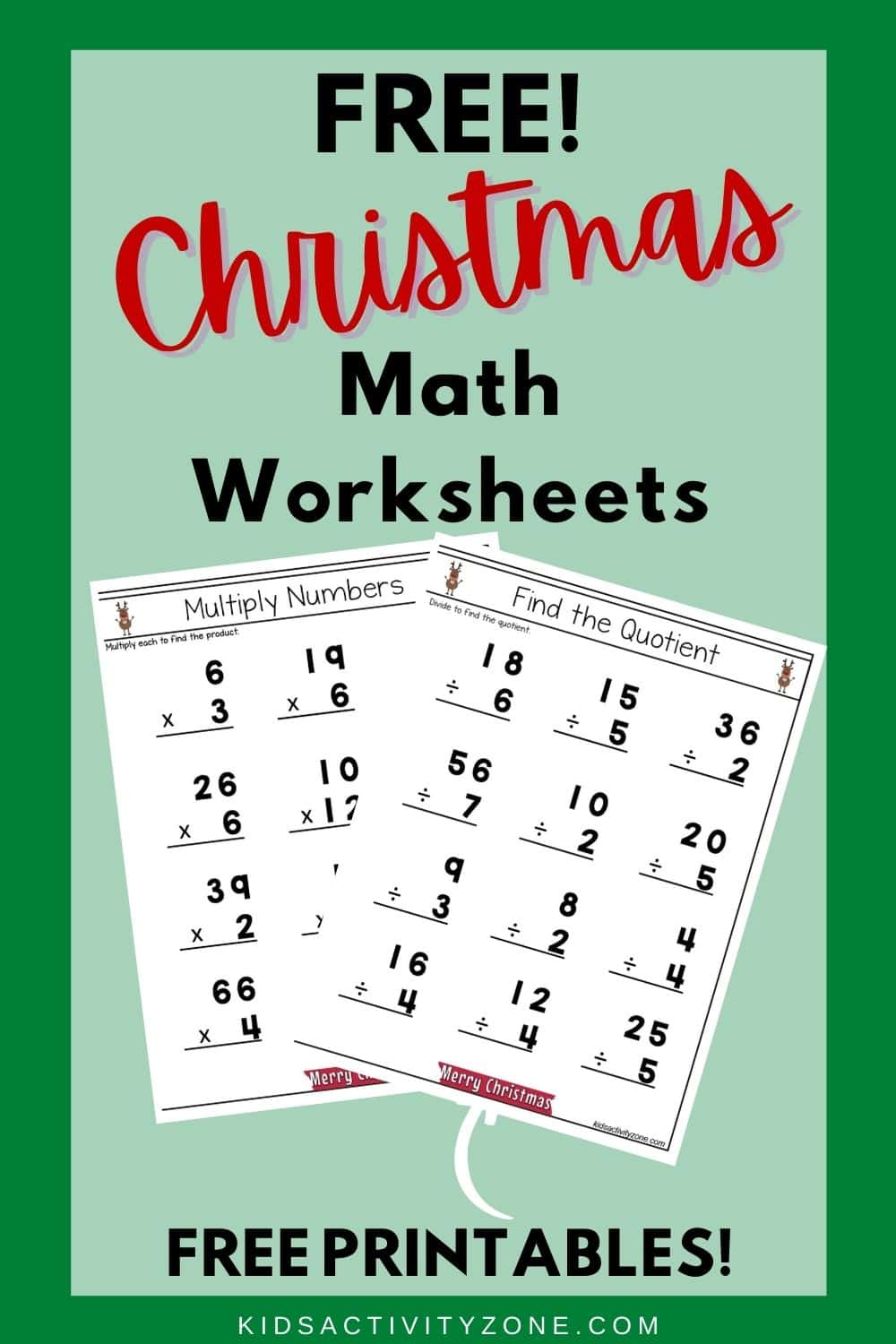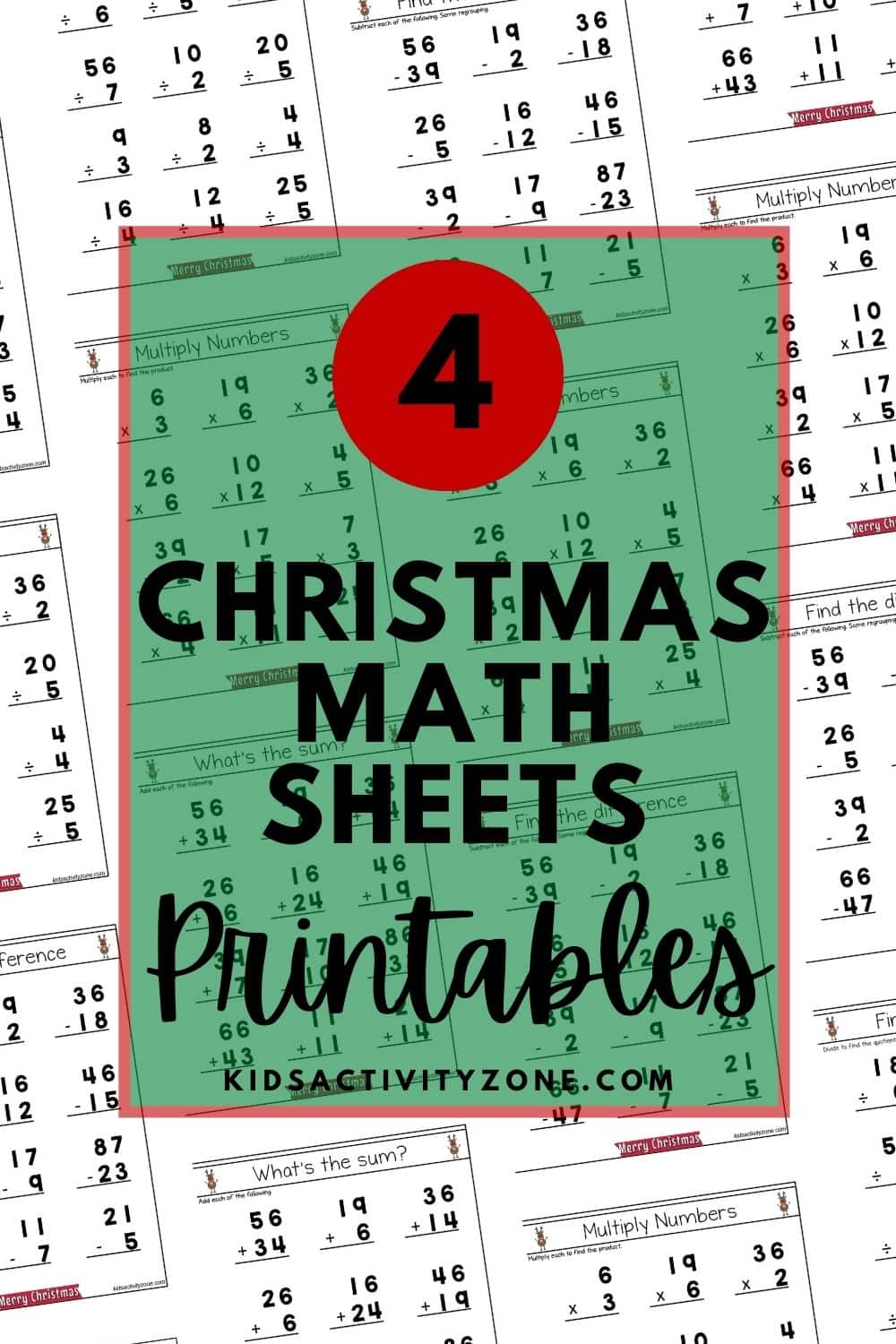 Math is more fun when it's Christmas Themed! These fun Christmas Math Worksheets are perfect for middle elementary children. This math packet includes a page of addition, subtraction, multiplication and division. Makes a great packet to send home on winter break too!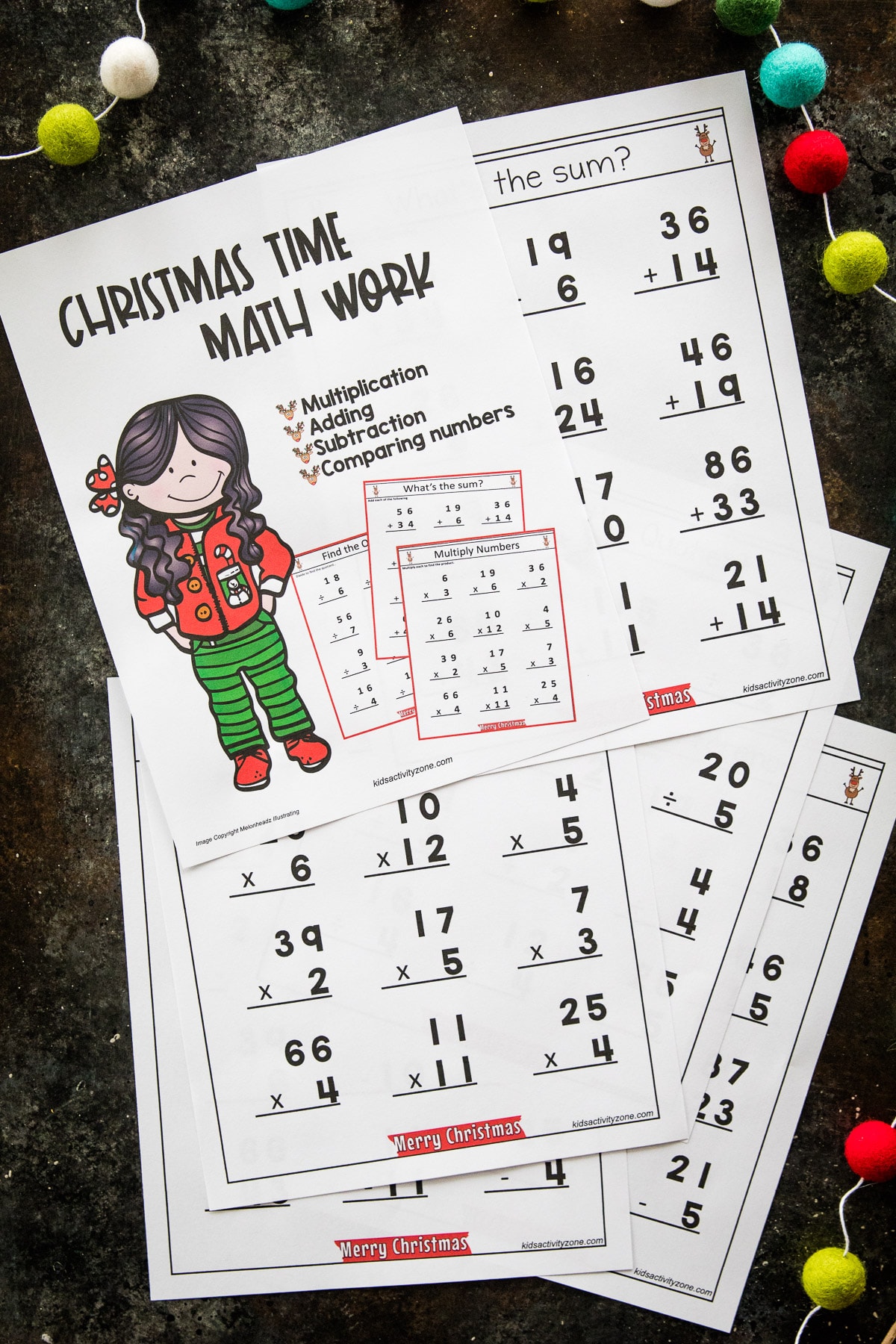 This Christmas Math Worksheet Packet is a great addition to any math curriculum! Everything is more fun when it's Christmas themed, right?
Perfect for an at home activity if you child needs extra help or review, but it's also perfect to use in classrooms as an addition to your curriculum.
Need a math packet to send home over winter break with your students? This is also great for that!
What Math Level are these Worksheets?
It's really going to depend on the child, but they are most aligned with the skill level of a third grader.
If you have a second grader that is excelled and needs a challenge this would be perfect for that child.
It would be a great review for fourth graders or four graders that might need extra practice in math.
Once again, look the worksheets over to see if they are the skill level you are looking for. Each child is different and each school teachers at different paces.
What Math Worksheets are included?
There are five pages included in this Christmas Math Worksheets Packet.
A page of two digit sum problems, two pages of subtraction problems including a page with no regrouping and a page with some regrouping, multiplication problems and division problems.
It's a great packet and you can do all the math worksheets or pick and choose depending on what you need to supplement your curriculum with or what your child needs more practice with.
Click the image at the bottom of this post to download your free math worksheets!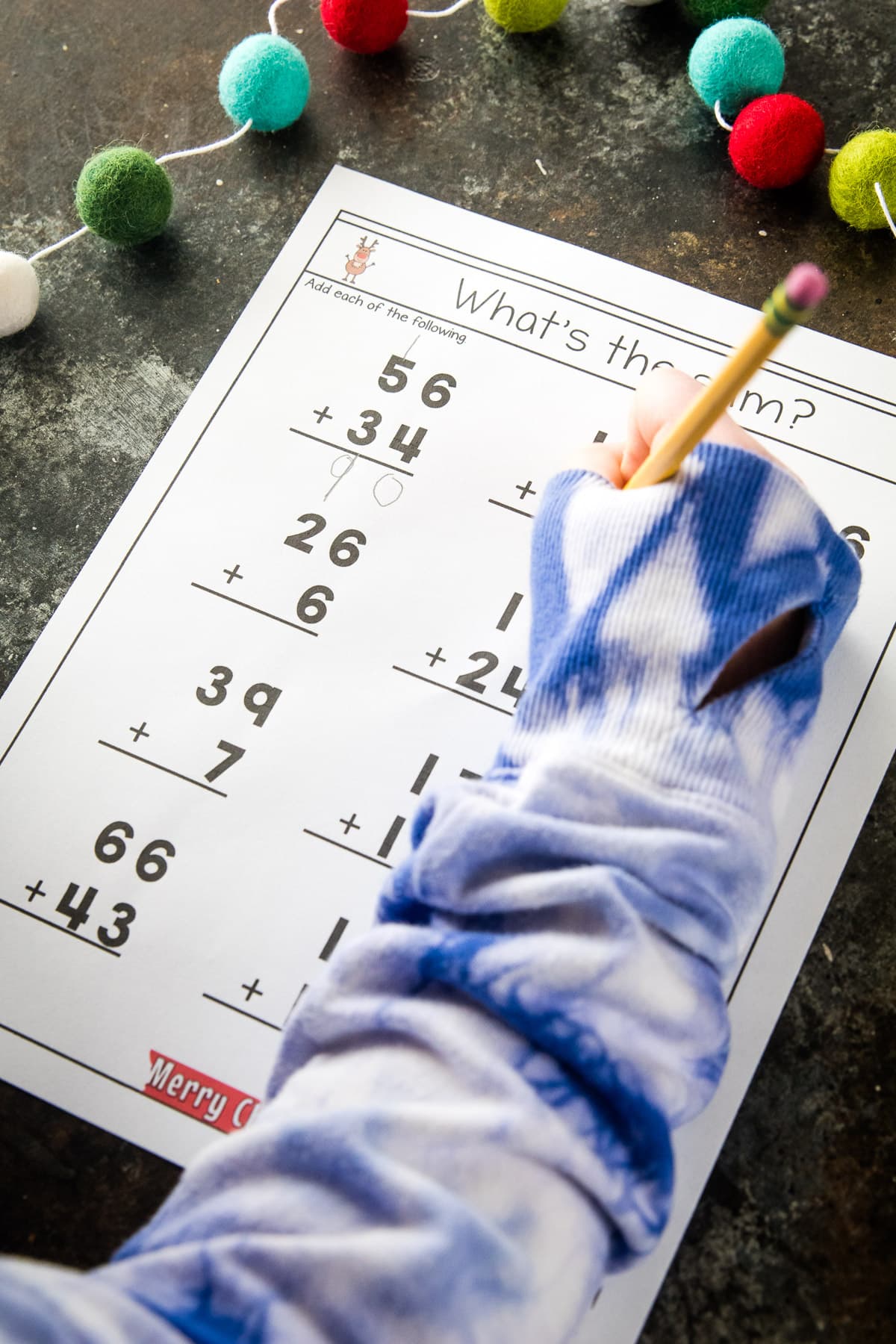 More Christmas Printables!
If you take a picture and share them on Instagram make sure to #kidsactivityzone or tag us at @kidsactivityzoneblog so we can see them!