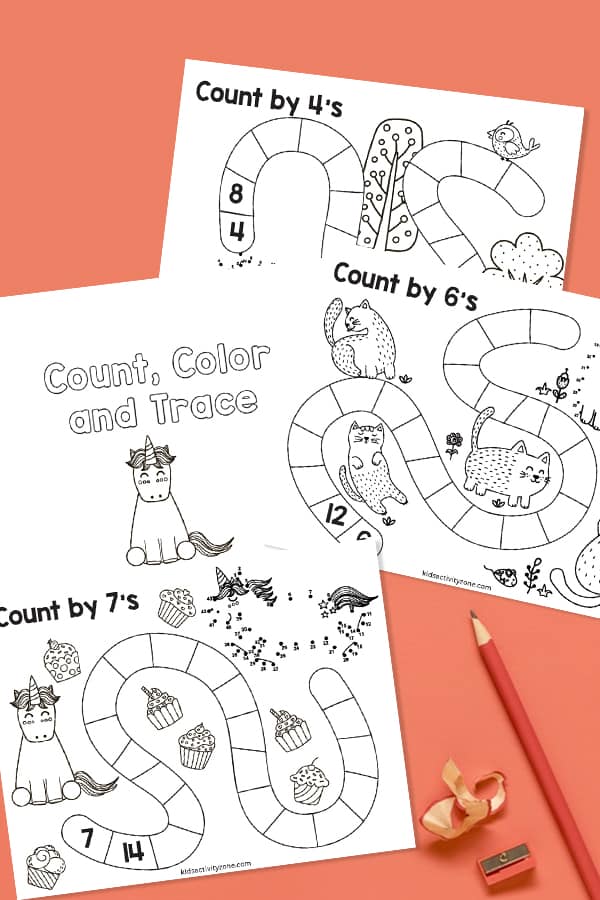 Fun, free printable worksheets to help kids learn to skip count! These worksheets are helpful in practicing skip counting from two through seven. Plus, each page has images to color and a fun dot to dot to keep children engaged!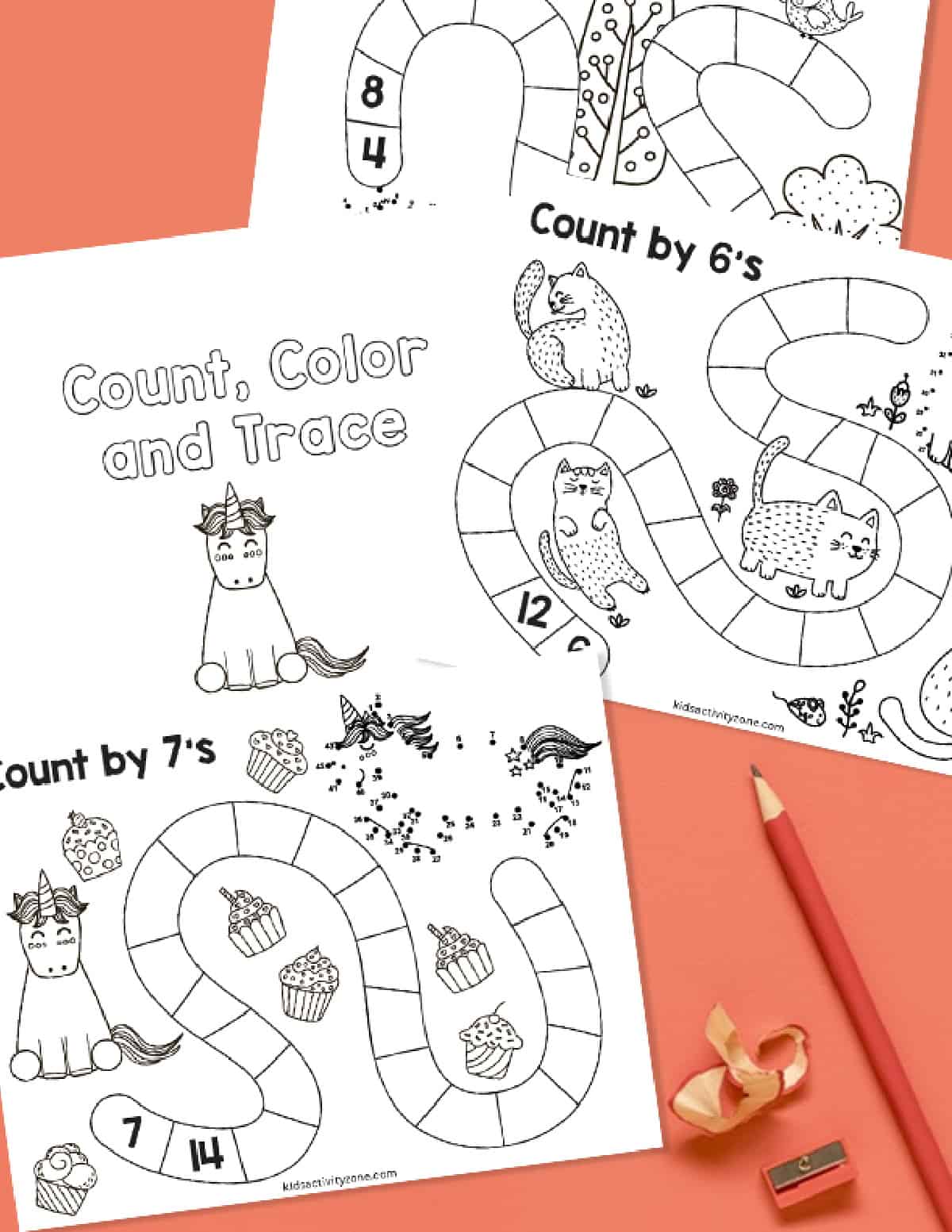 Math doesn't have to be boring! With these free and easy skip counting worksheets you children can practice skip coutning by 2s, 3s, 4s, 5s, 6s and 7s.
What is Skip Counting?
Skip counting is the method of counting forward by numbers other than 1. To skip count you will add the same number each time to the previous number.
Why Practice Skip Counting?
This is great for practicing skip counting before they learn multiplication. It helps children see the patterns in numbers as well as lays a great foundation for number sense and learn the multiplication facts.
It is also great practice and a confidence builder for writing and reading numbers.
When do I teach Skip Counting?
Most of the time skip counting is taught throughout the younger elementary years. It is a great precursor to all higher order math skills like addition, subtraction etc.
In kindergarten children will learn to count by 2s, 5s and 10s usually. As they progress through 2nd and 3rd grade they will build upon that to learn how to skip count all the way up to 12.
Not only do these include the skip counting practice each worksheet has images to be colored and traced to add more fun to learning their numbers!
More Free Printables!
Click the button below to grab your free Skip Counting Pages!