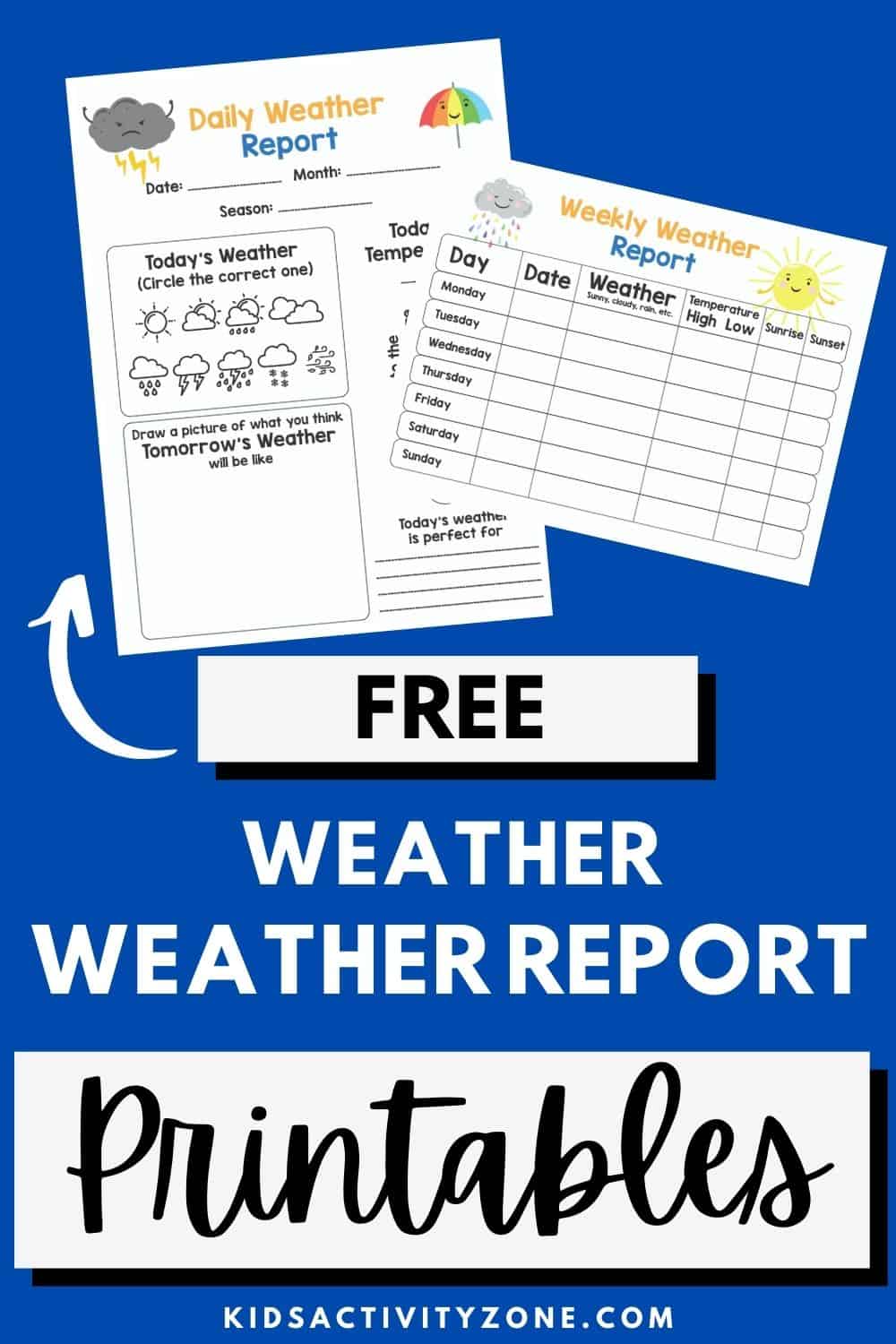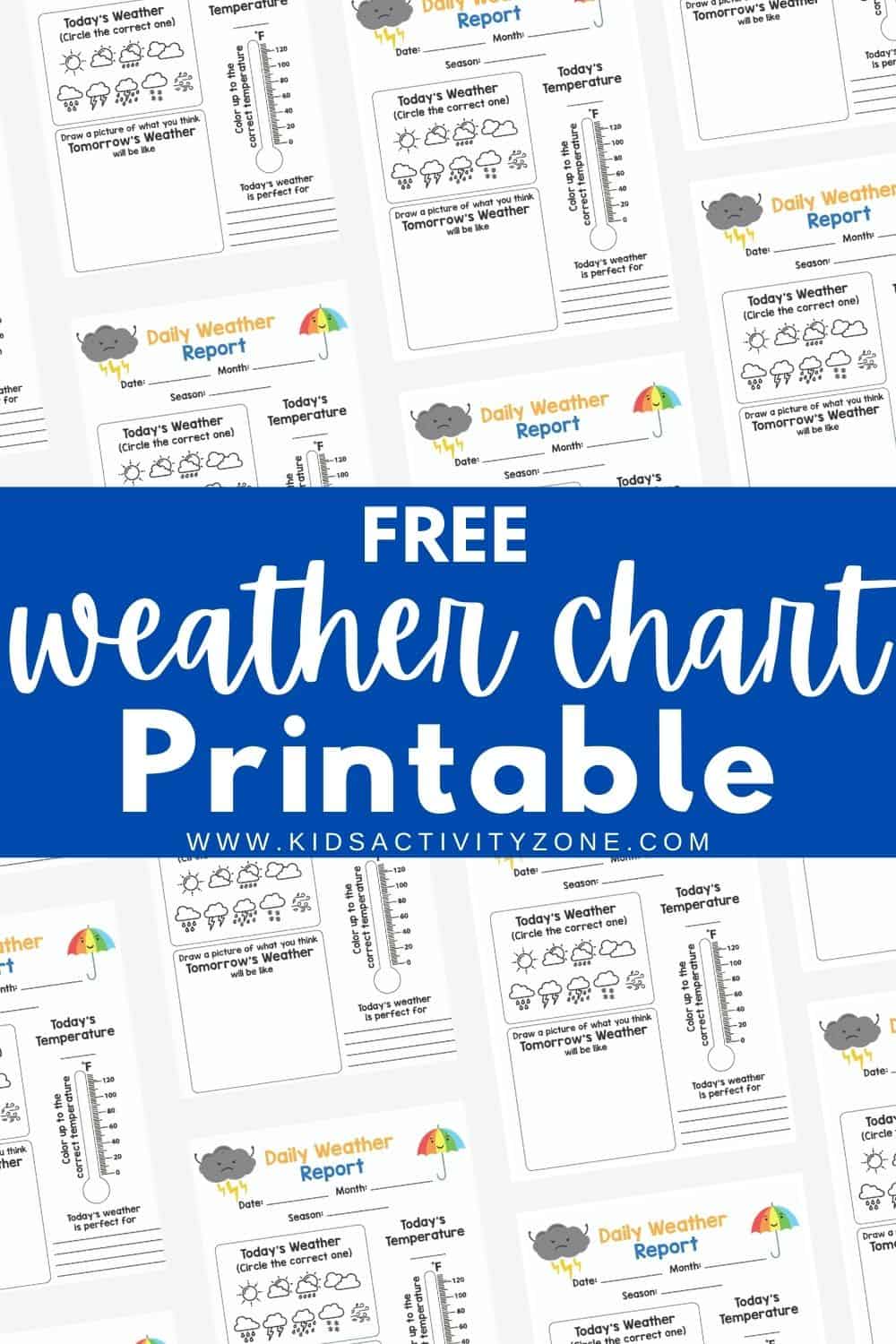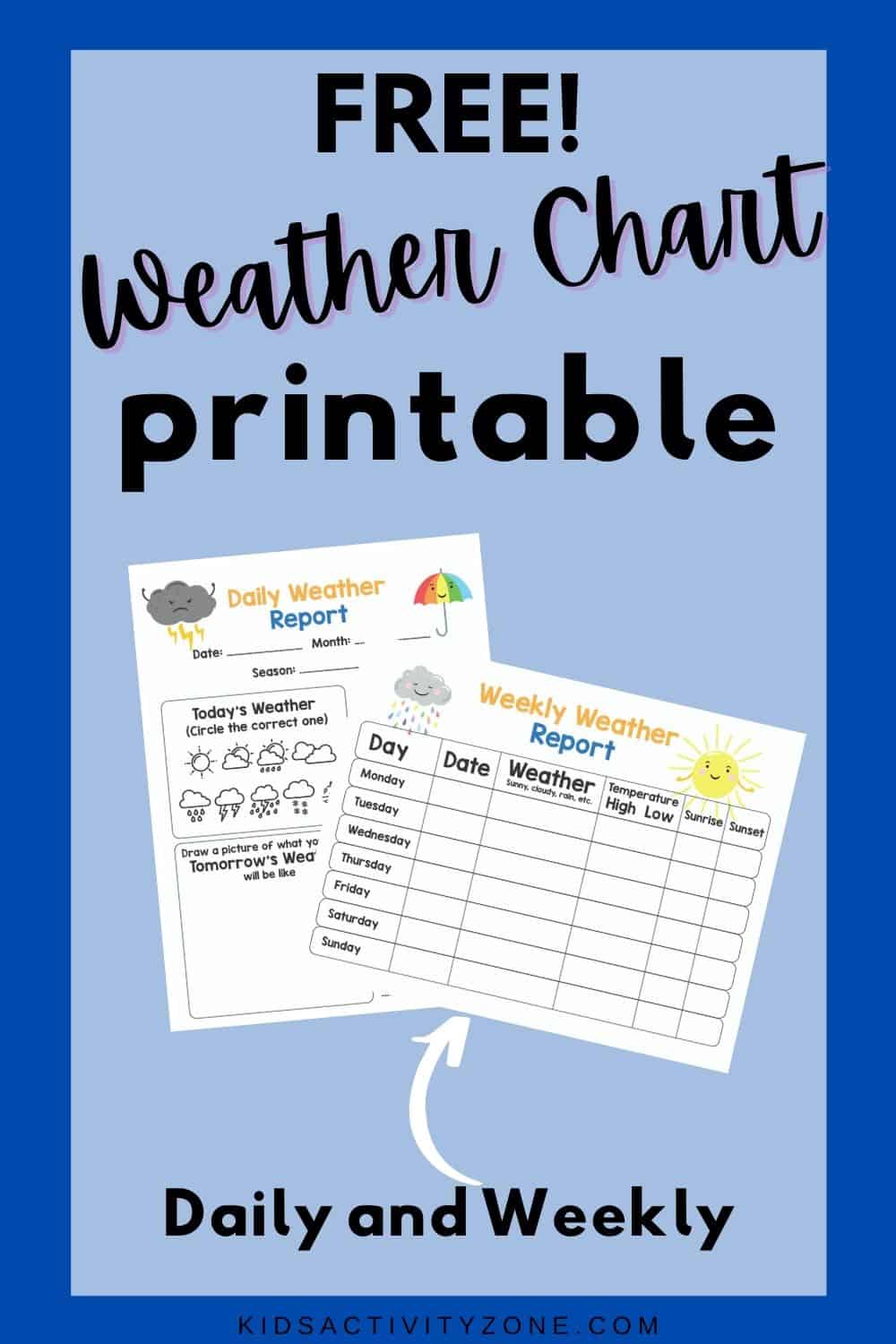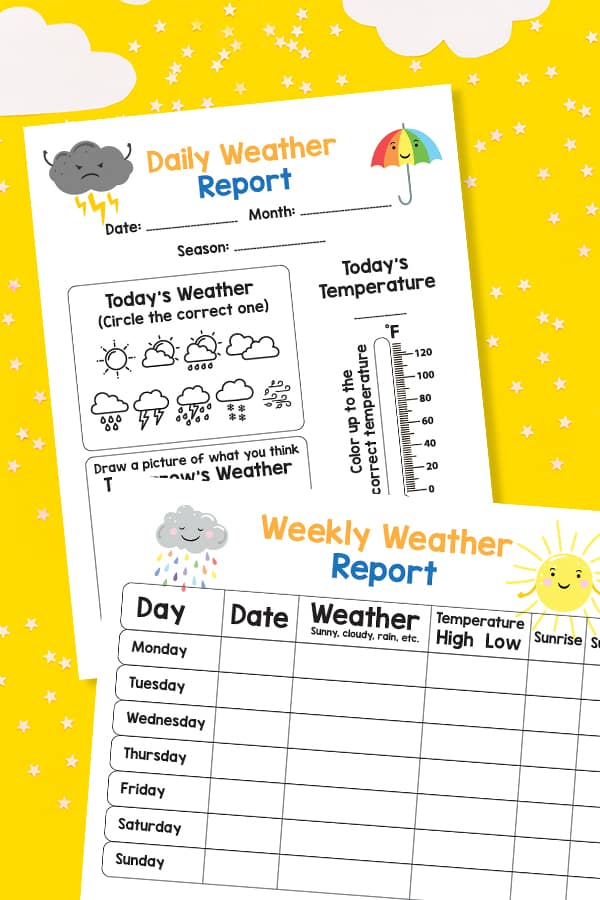 These free printable weather charts will help you track today's weather including the temperature, season, predicting tomorrow's weather and more!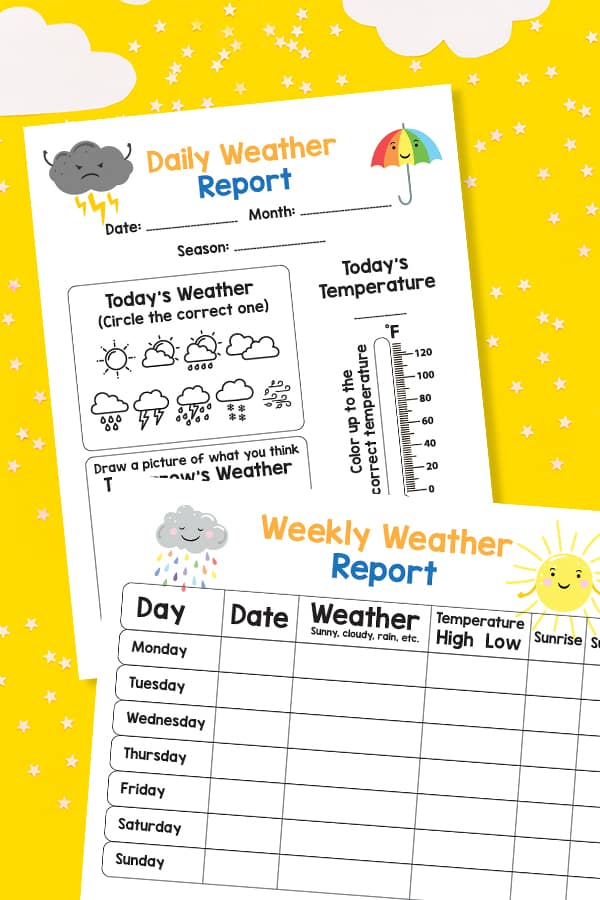 Kids love watching the weather and these free printables are the perfect way to learn more about weather reports!
Everyday provides different weather so it's fun for kids to keep track of it. It gives them something new to learn and observe every day.
This activity is great for preschoolers and kindergarteners.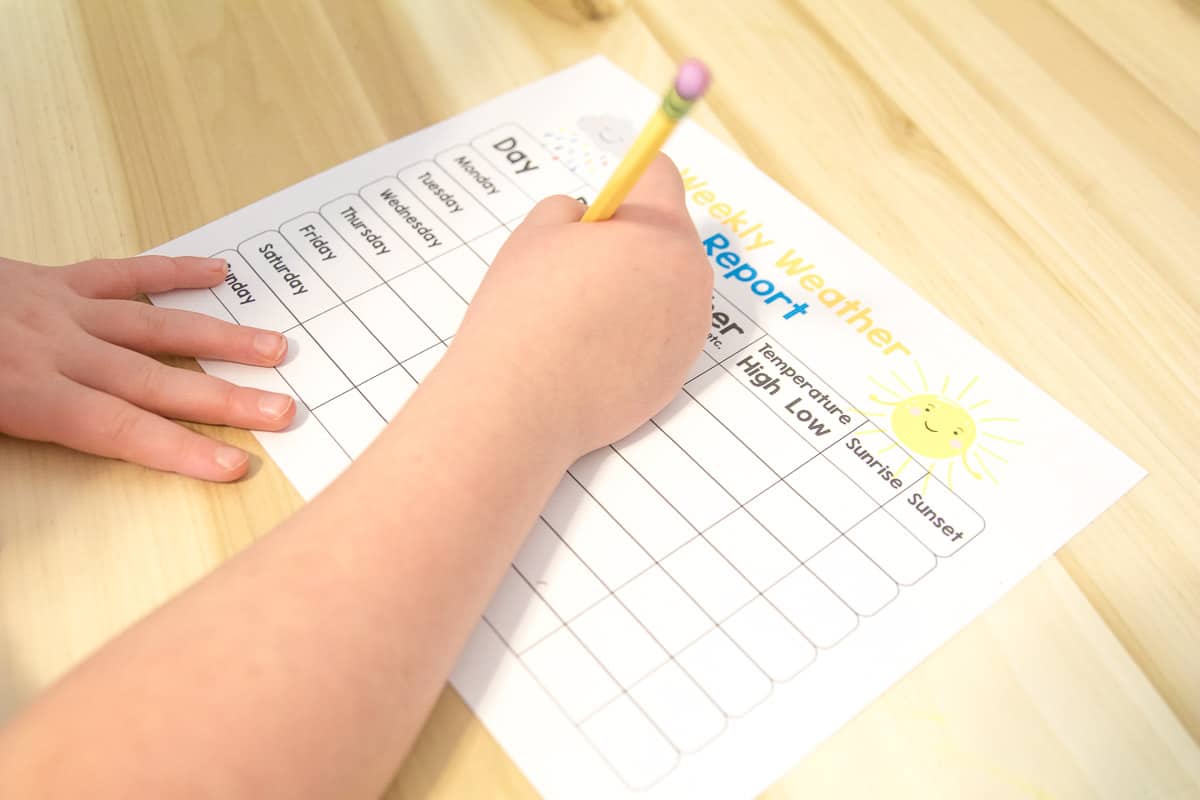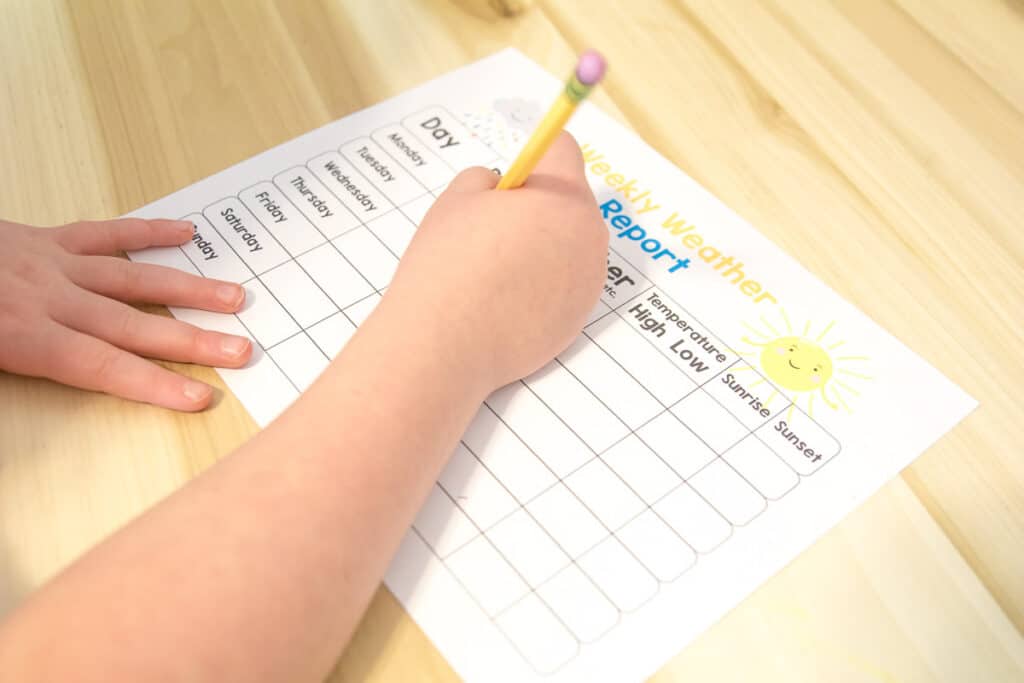 It exposes kids to the concepts of yesterday, today and tomorrow.
They will practice making scientific observations and predictions.
Gently introduces them to weather terminology and vocabulary words.
Helps children understand correlation between months and seasons used with a calendar.
Recommended Supplies
Crayons
Colored Pencils
Markers
Pencils
Weekly Weather Chart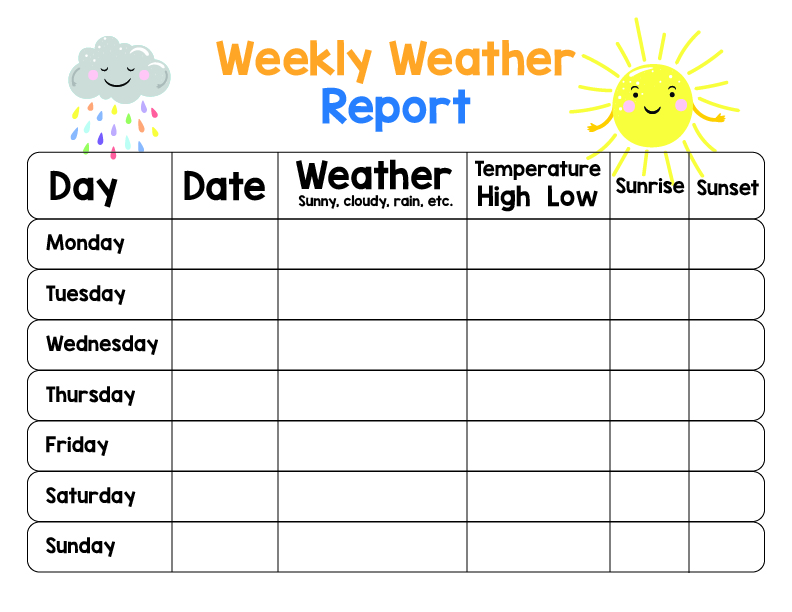 In this free printable you will receive a weekly weather report where the kids can chart the type of weather, low and high temperatures and the time for the sunrise and sunset under each day of the week.
Daily Weather Chart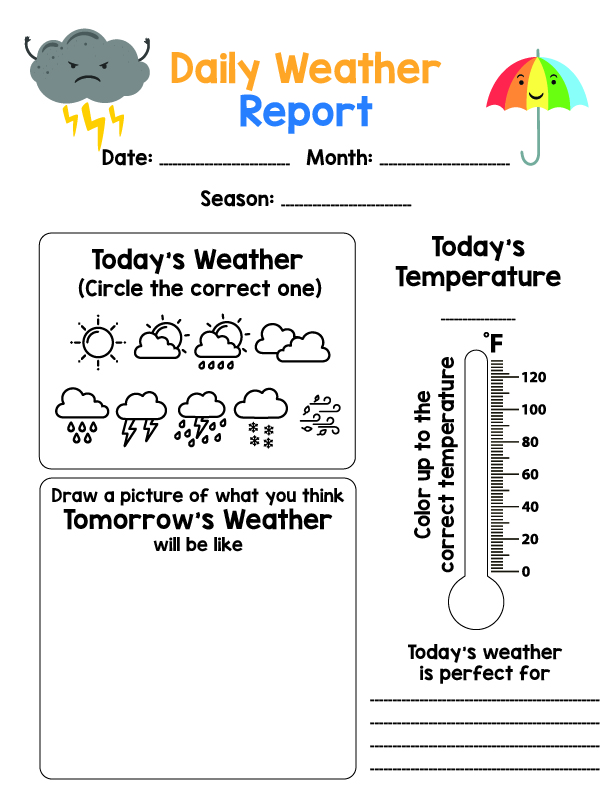 There is also a daily weather chart included. This printable records the date, month and season. It also has a place to record that days weather by circling the correct image to coincide with it i.e. sunny, partly sunny, windy etc.
It also provides a place for them to draw a picture to forecast tomorrow's weather, a place to record today's temperature and graph it on a thermometer.
There's also a place to write what today's weather is perfect for or if the child can't write they could draw a picture!
Books About Weather
All About Weather: A First Weather Book for Kids is perfect for kids ages 3 – 5. They will learn about all bout balmy days of summer, crisp fall nights and the four seasons. It also teaches them how cloud form, why it rains and more!
Oh Say Can You Say What's the Weather Today? The Cat in the Hat and company travel by hot air balloon into various weather including rain, snow, thunder, tornados and even hurricanes. Kids learn about thermometers, wind vanes, cloud formation and more!