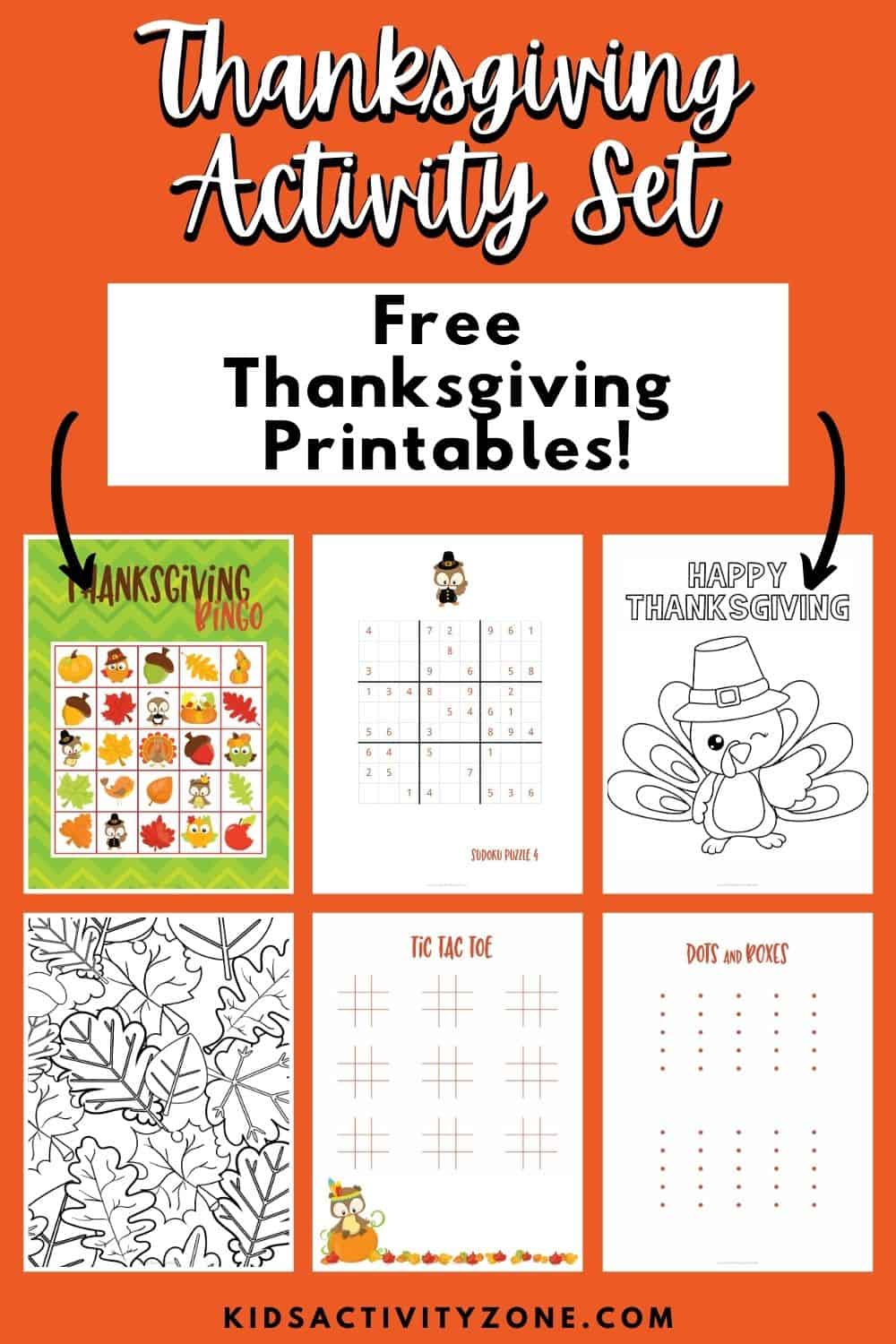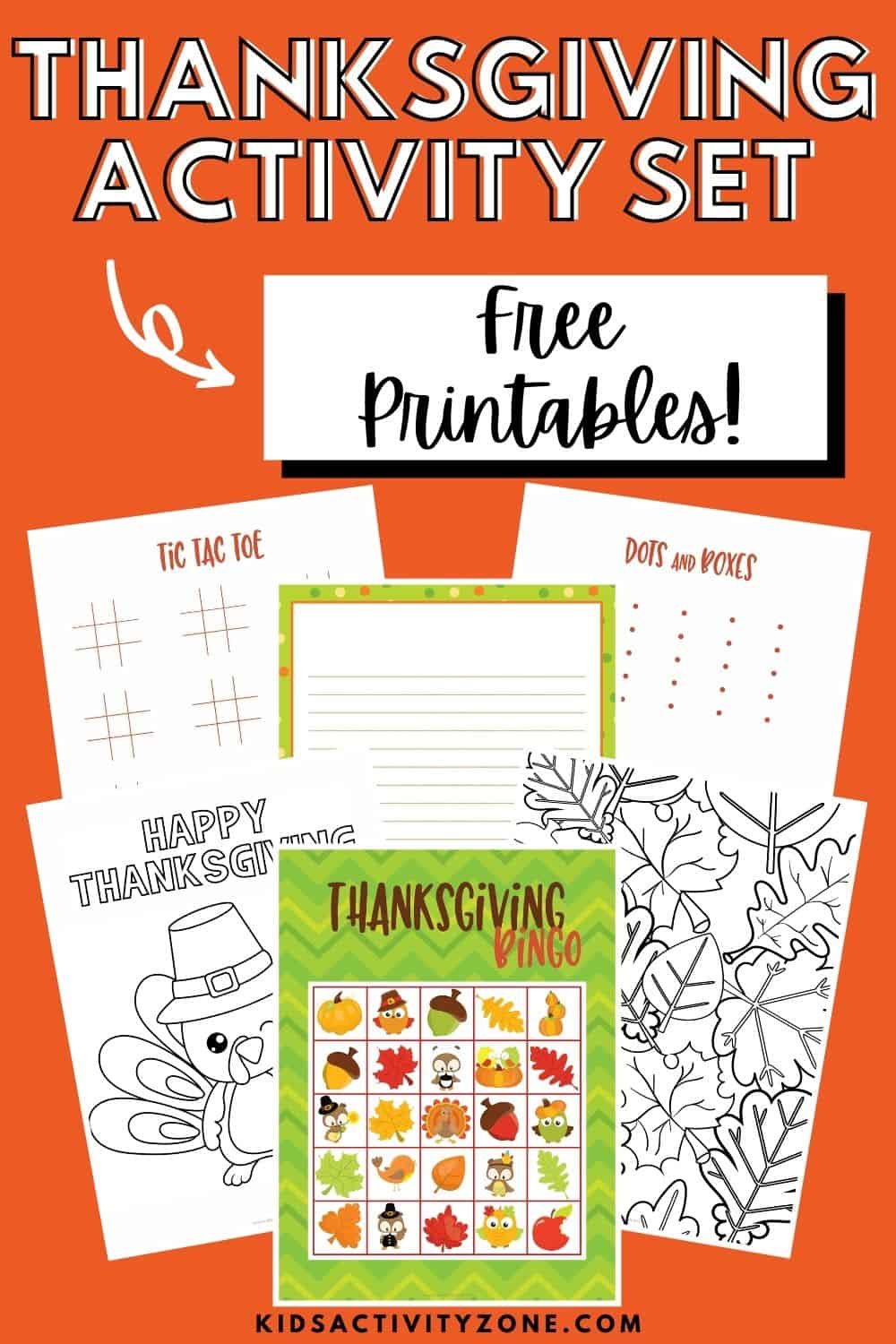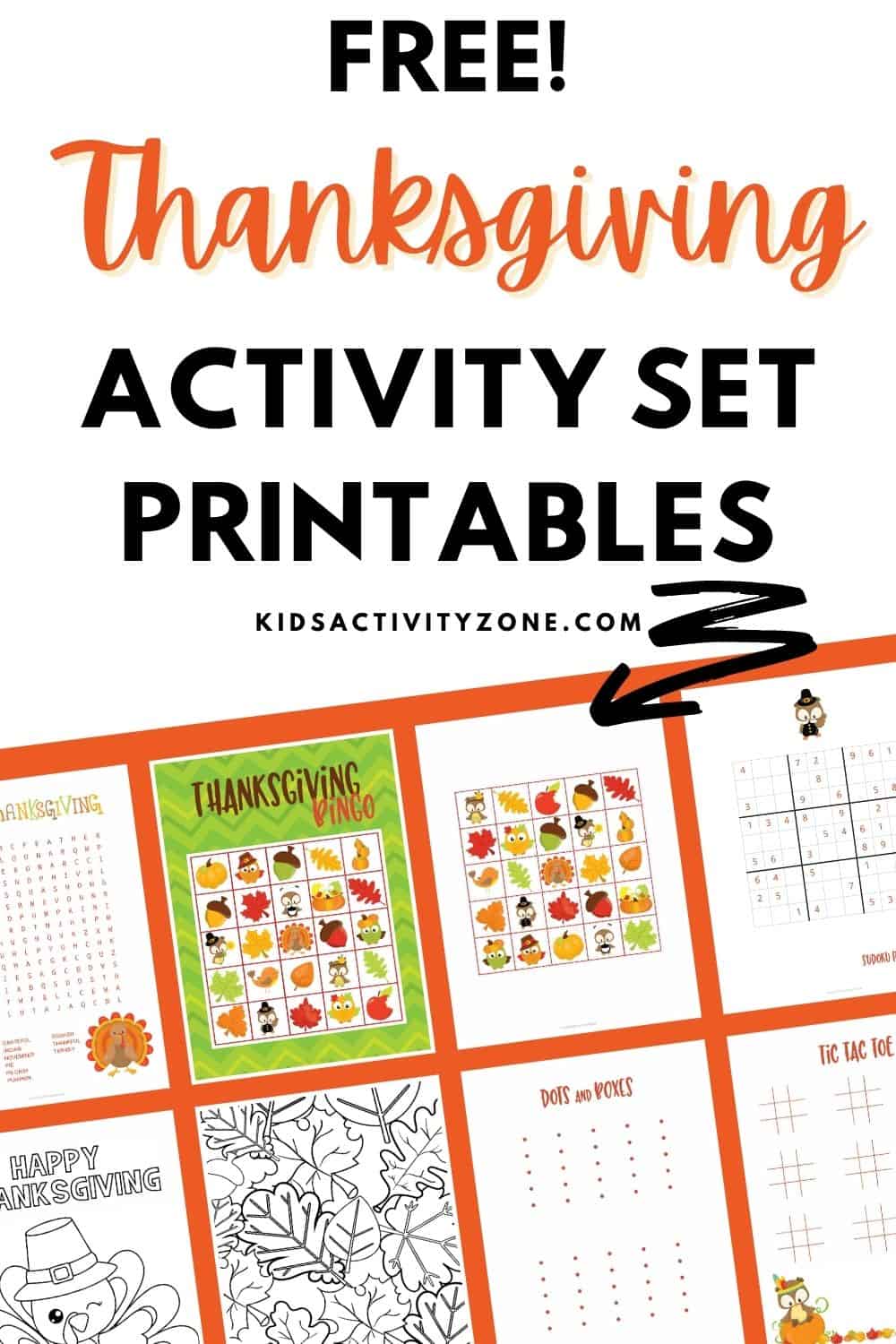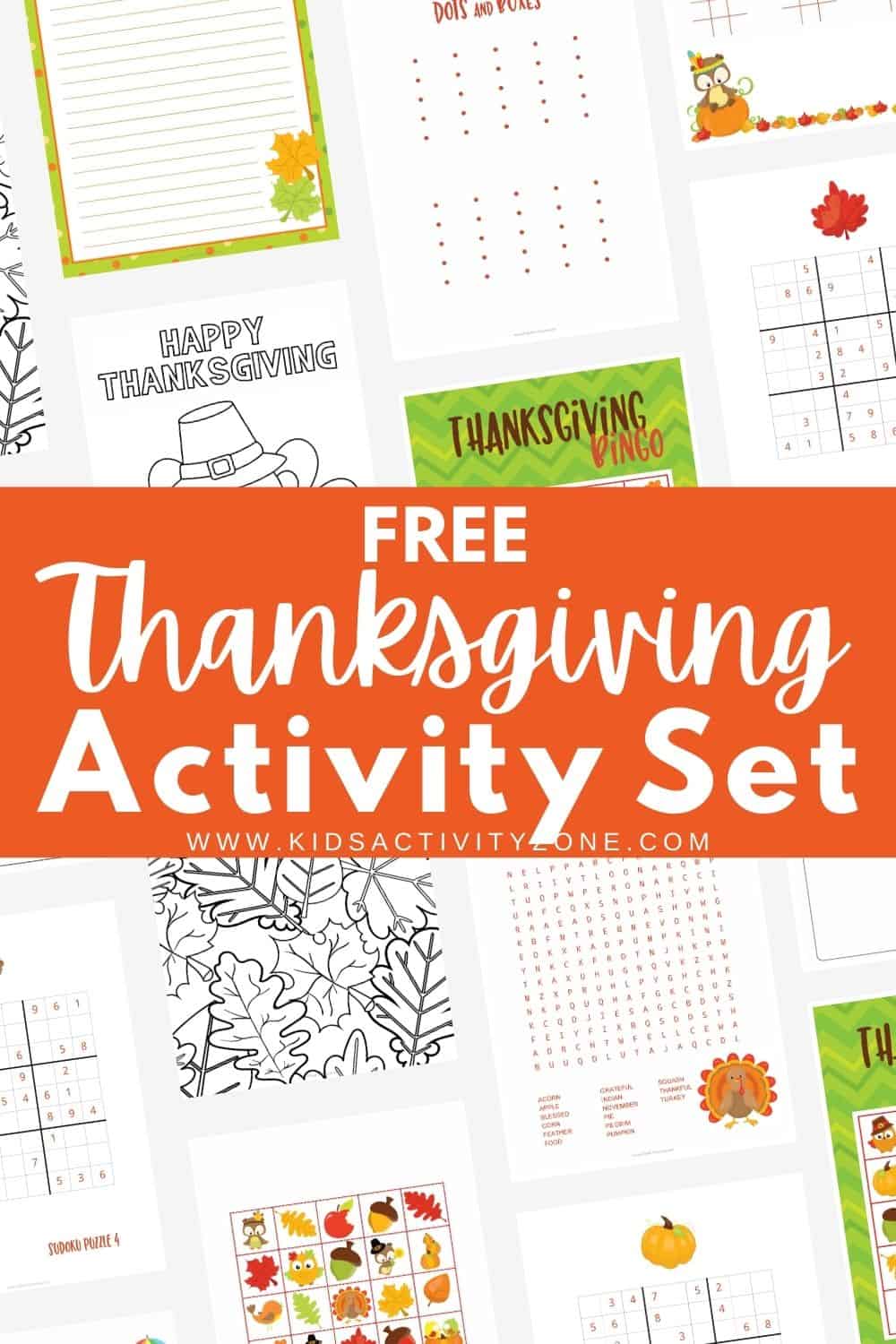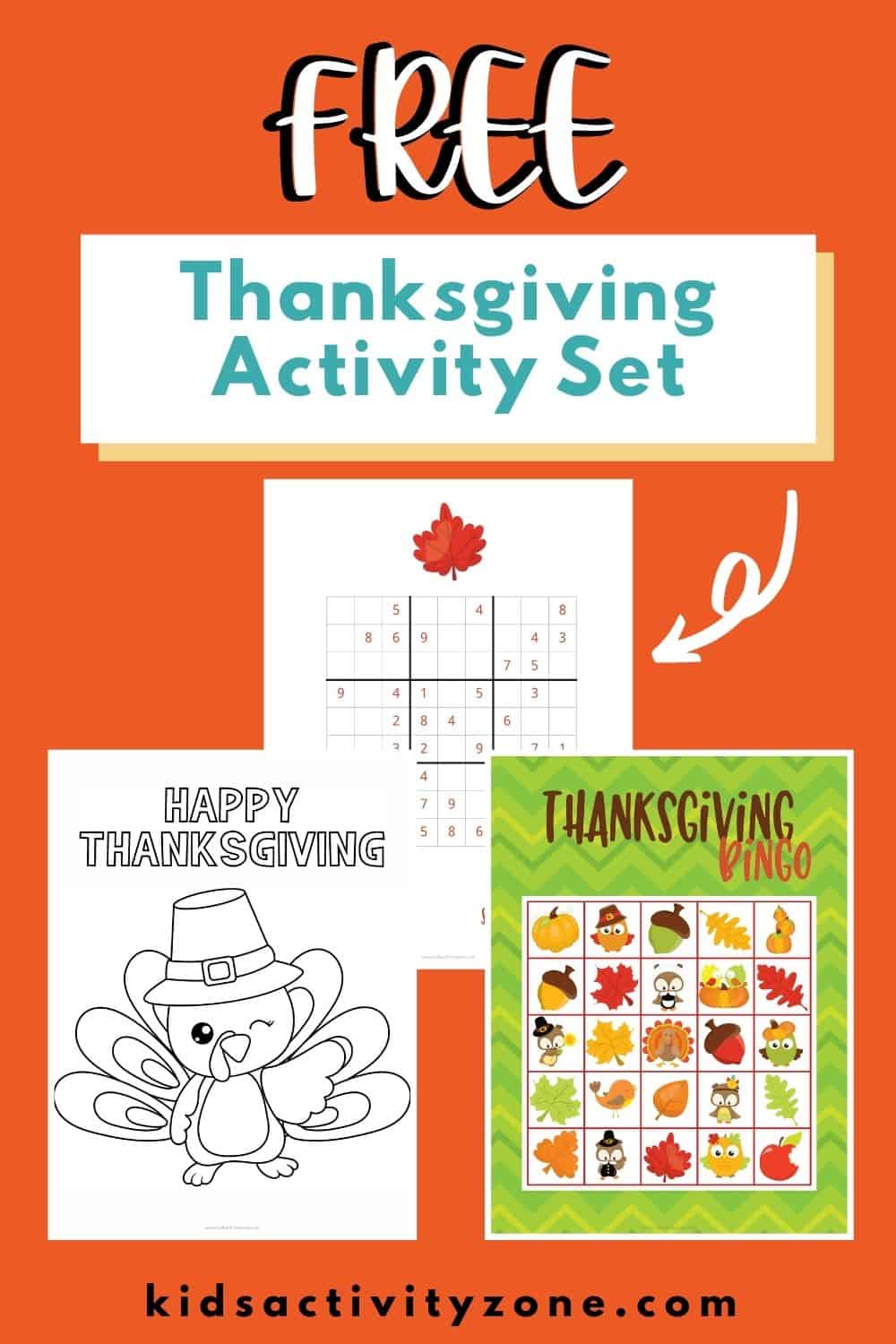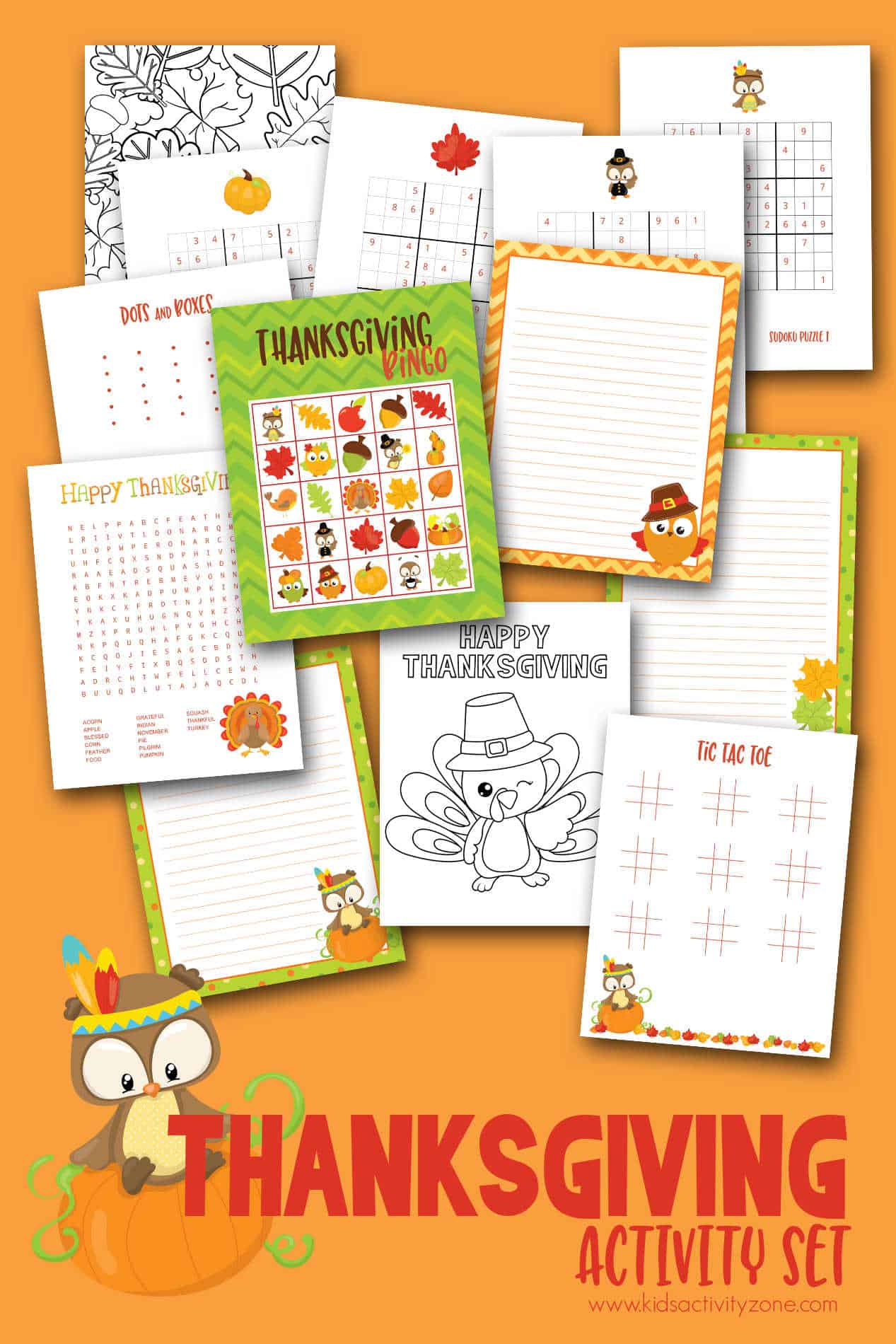 A great round up games, printables and more. This Free Thanksgiving Activities Printable includes a word find, coloring pages, Thanksgiving Bingo, Sudoku games, Tic Tac Toe and more!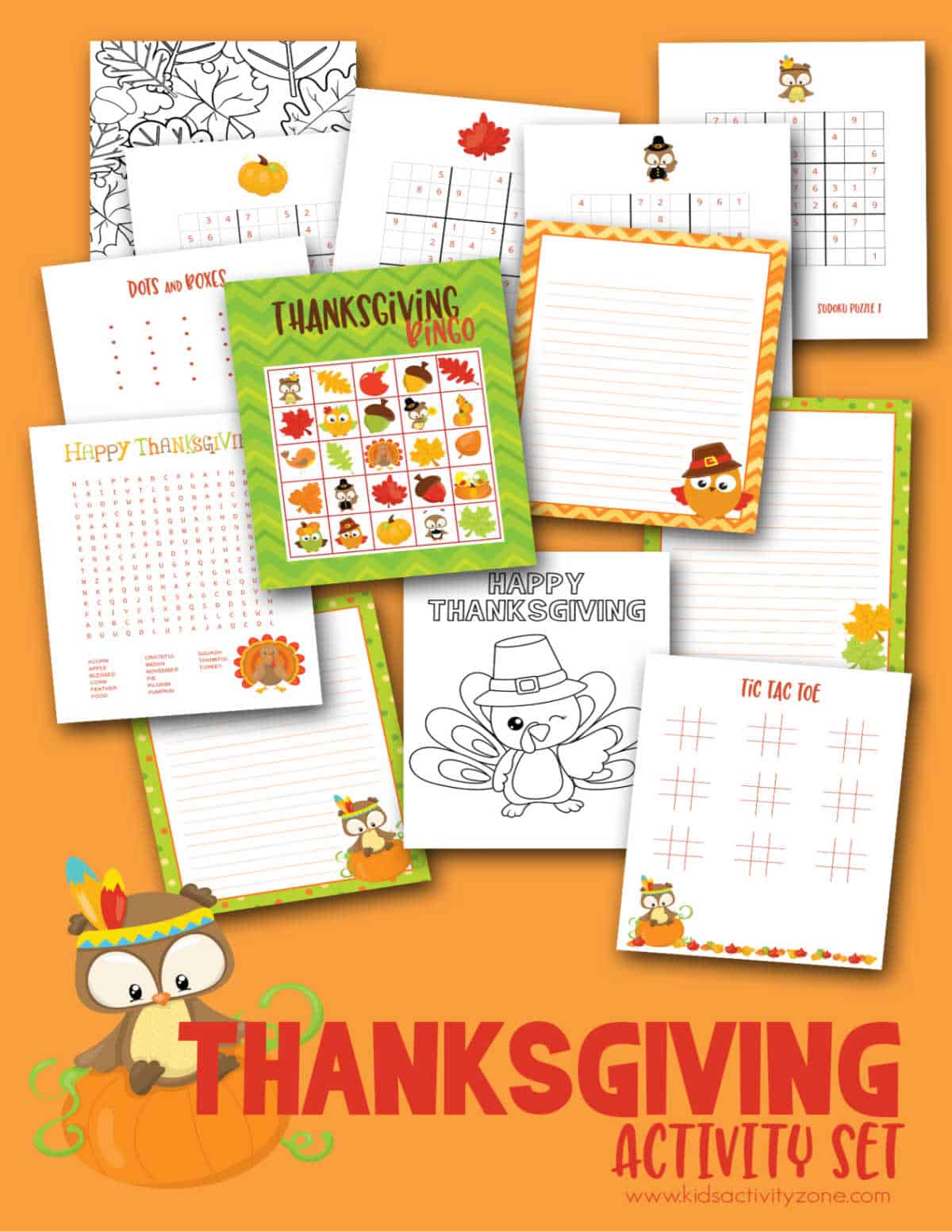 The family is here, you've enjoyed a meal and now the kids are restless! How to entertain them is always the big question. That's why you need this Thanksgiving Activity Set!
What's Included in your Thanksgiving Activities Set
Ten Thanksgiving Bingo Printable Cards and Calling Pieces
Four Thanksgiving Sudoku Puzzles
Thanksgiving Tic Tac Toe Printable
Thanksgiving Box and Dots Printable
Two Thanksgiving Coloring Sheets
Thanksgiving Word Find Printable
Three Thanksgiving Stationary Printables
There is something for everyone in this activity set. The entire family can sit down for a friendly game of Thanksgiving Bingo. Don't forget the prizes!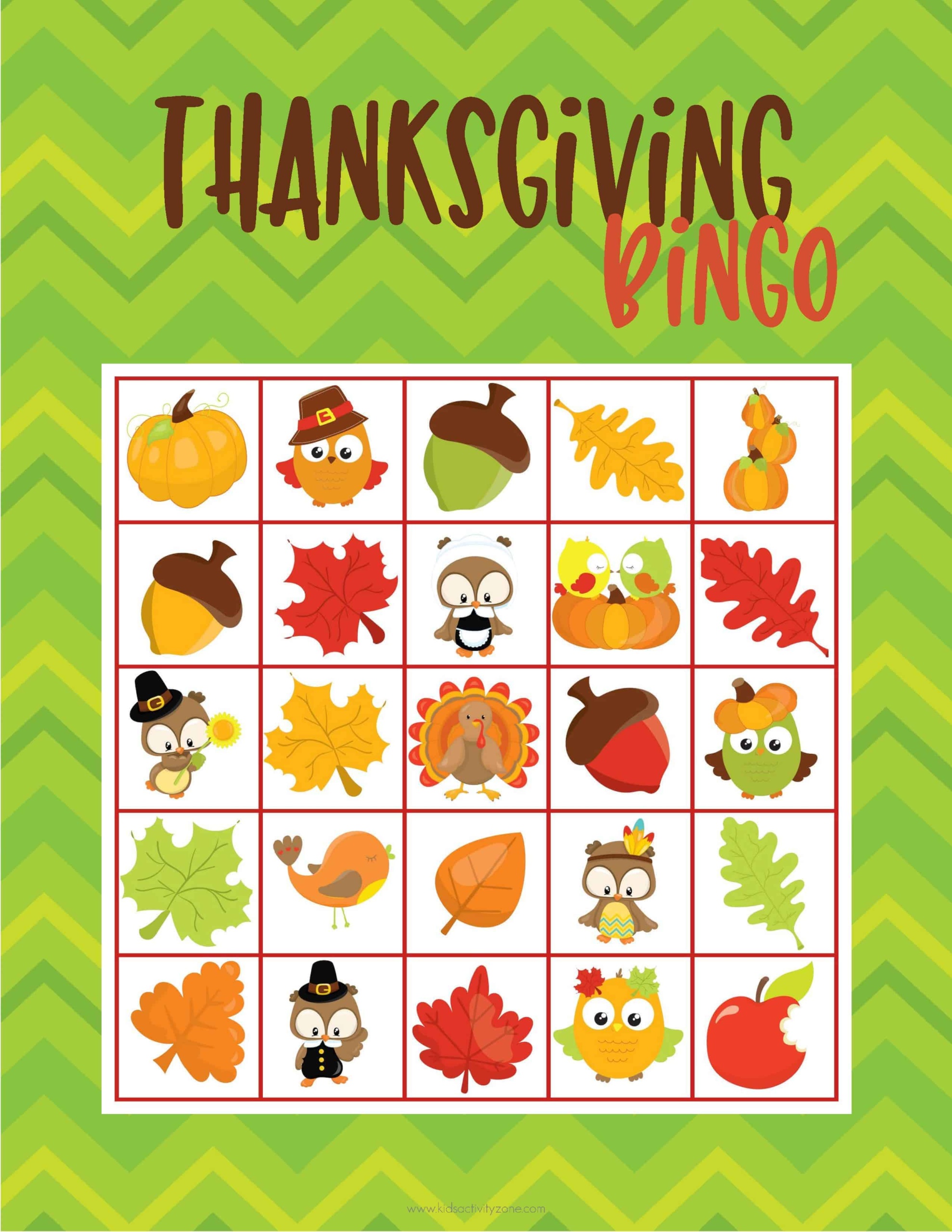 Set out the crayons, markers and colored pencils and print off these cute Thanksgiving coloring pages.
The Happy Thanksgiving page with a cute winking turkey is perfect for little hands. Older elementary and adults will love the intricate collage of leaves to color.
Want to challenge your mind? Print out these four free Thanksgiving Sudoku puzzles that are a challenge but so fun.
Have a competitive bunch? Make it a competition to see who can fill them out first.
The four puzzles come with a answer key too.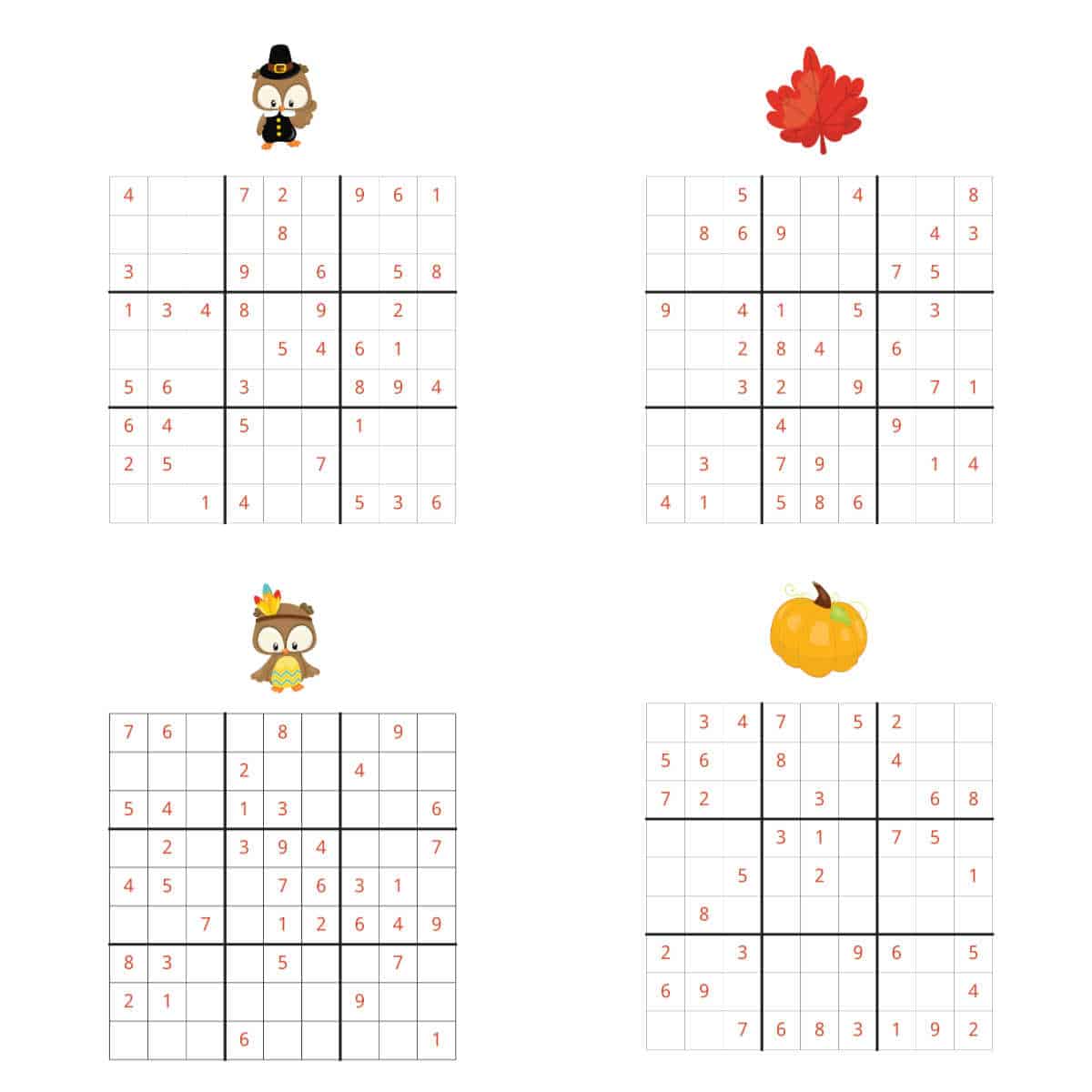 Another fun brain challenging activity is this Thanksgiving Word Search! Once again, a great activity to make a game out of by racing to the finish.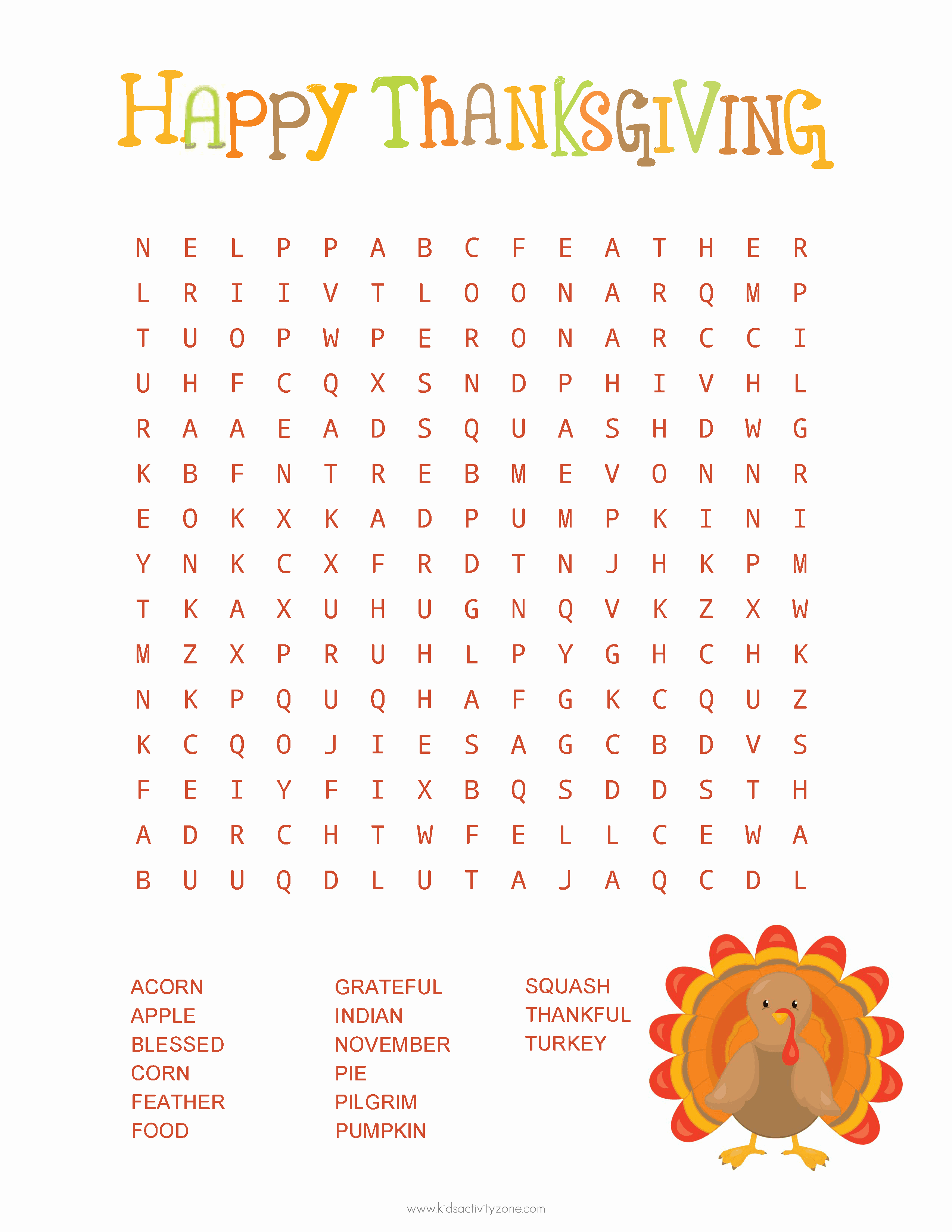 Have a younger group? This easy Thanskgiving Tic Tac Toe is a fun activity for them!
Don't worry, adults and older children love it just as much as younger kids!
Pair it with a printable of the Thanksgiving Dots and Boxes game to have even more fun!
This fun and free Thanskgiving Activity Printable set is perfect for the holidays, parties in your classroom or activity groups.
With printable games including Tic Tac Toe, Dots and Boxes, Bingo and more there's something for everyone to do!
Download your packet today and have fun.
More Thanksgiving Fun!