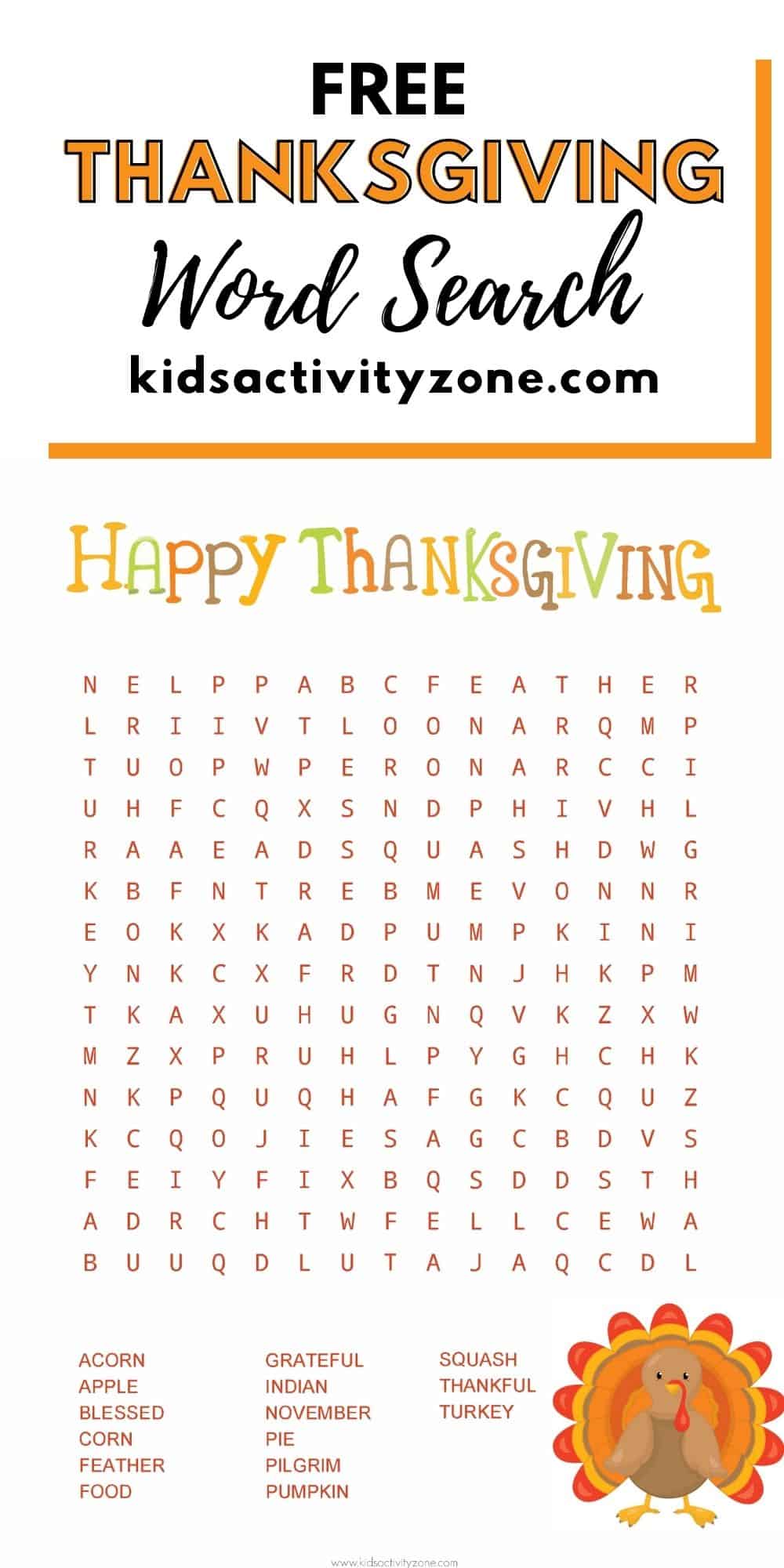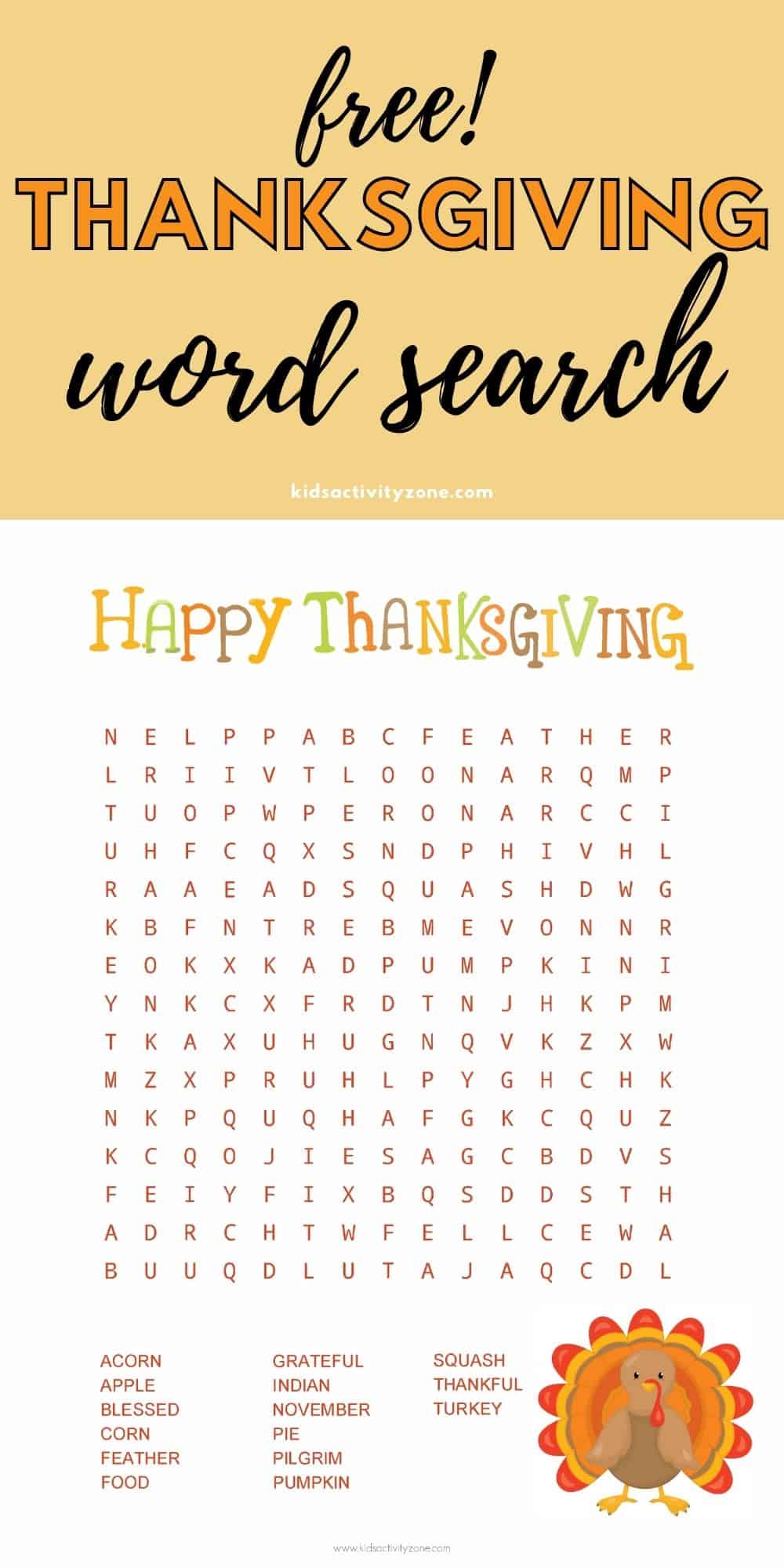 This free printable Thanksgiving Word Search is the perfect Thanksgiving party activity for both young and old. Great for when you are hosting holidays to entertain guests before or after your meal or the perfect entertainment for a classroom party.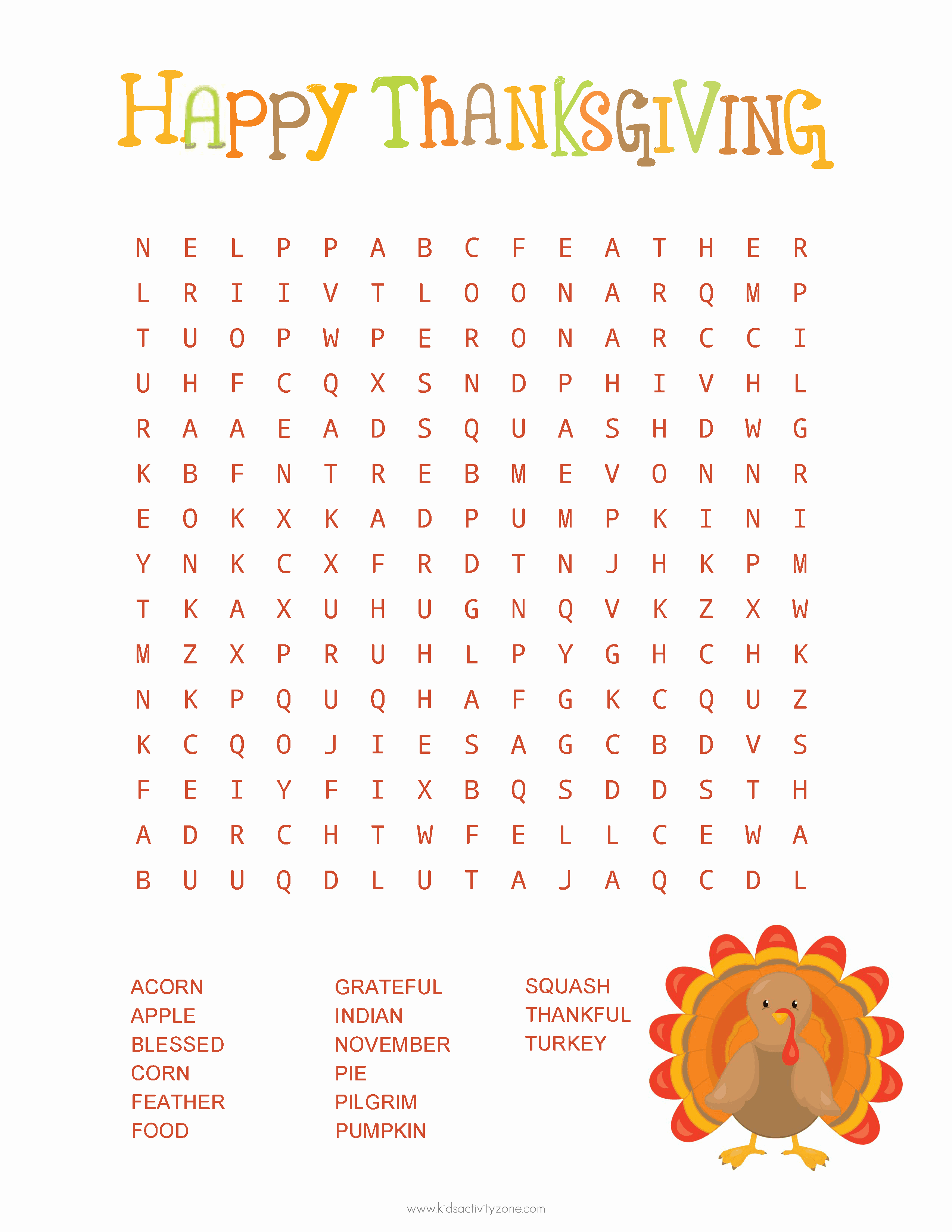 If you are hosting Thanksgiving this year keep your guests entertained by printing off this free Thanksgiving Word Search. Whether they are waiting for the turkey to finish cooking or if they are hanging out after the big meal this is sure to provide entertainment.
It's also perfect for your classroom parties, kids holiday parties and more!
Seek and find 15 Thanksgiving themed words in this fun word search for kids and adults. We recommend this activity for elementary aged children and up. If younger children play they might need a little help!
Benefits of Word Searches!
Did you know word search puzzles are a great workout for your brain? That's right! They help children learn spelling, vocabulary and teach them how to assess context clues.
They also help your brain filter words into a recognizable patterns which in turn helps you to find order and create meaning from everything around you. Plus, they help boost your brain, problem solving skills and language learning.
The benefits of word searches are very similar to puzzles. They have been known to help increase concentration and memory retention. Plus, they are fun! Which is the main thing, right?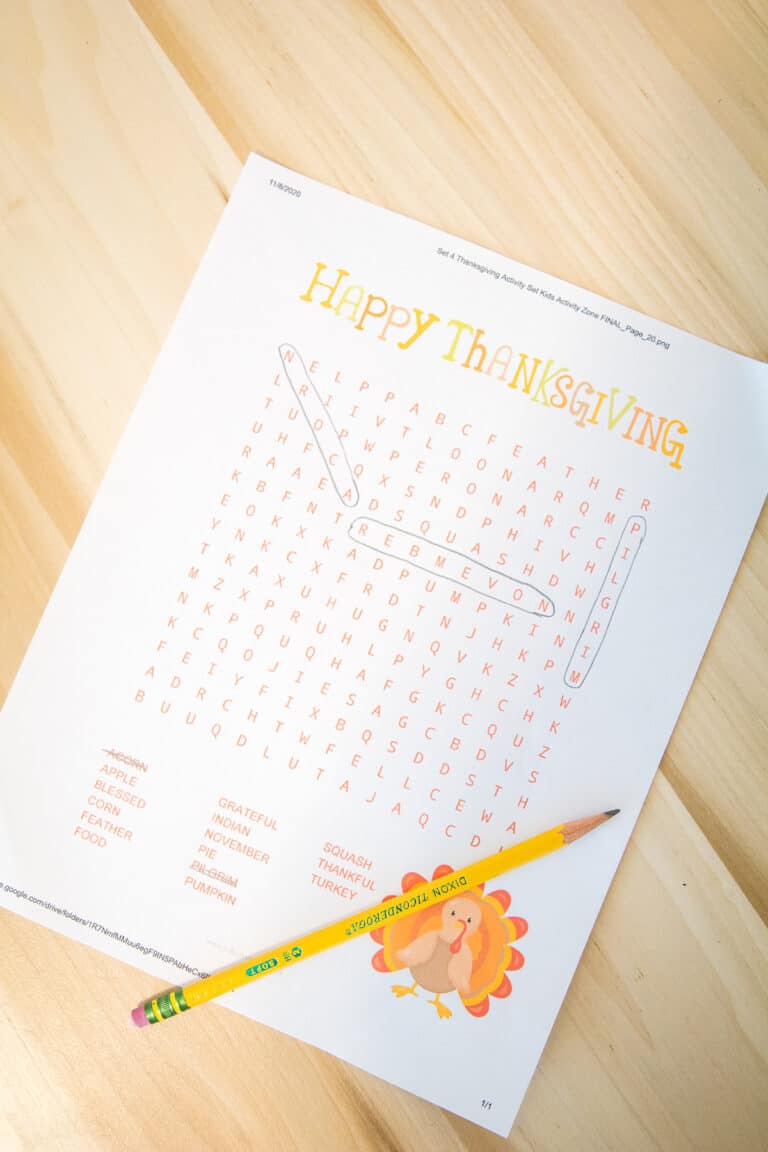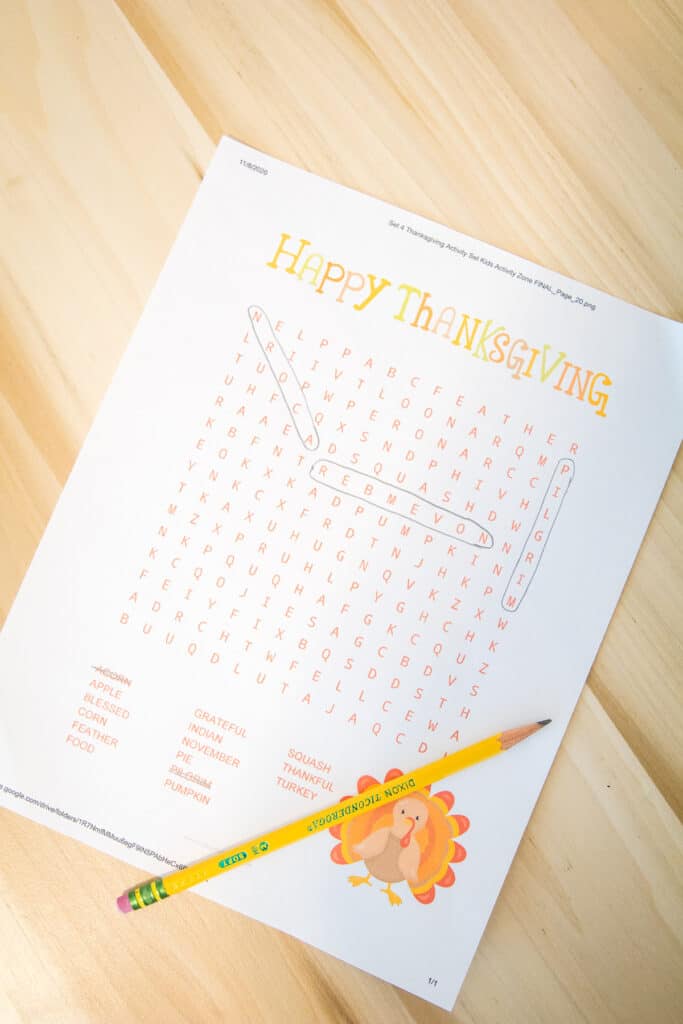 Make it a Competition!
If you are competitive or want to have a bit of fun with the people at your holiday or party set a timer when you do this word search. Whoever completes their word find the fastest wins!
Thanksgiving Prizes!
If you make this into a competition you have to have some prizes, right? Hit up the dollar store or check out these fun prizes listed below.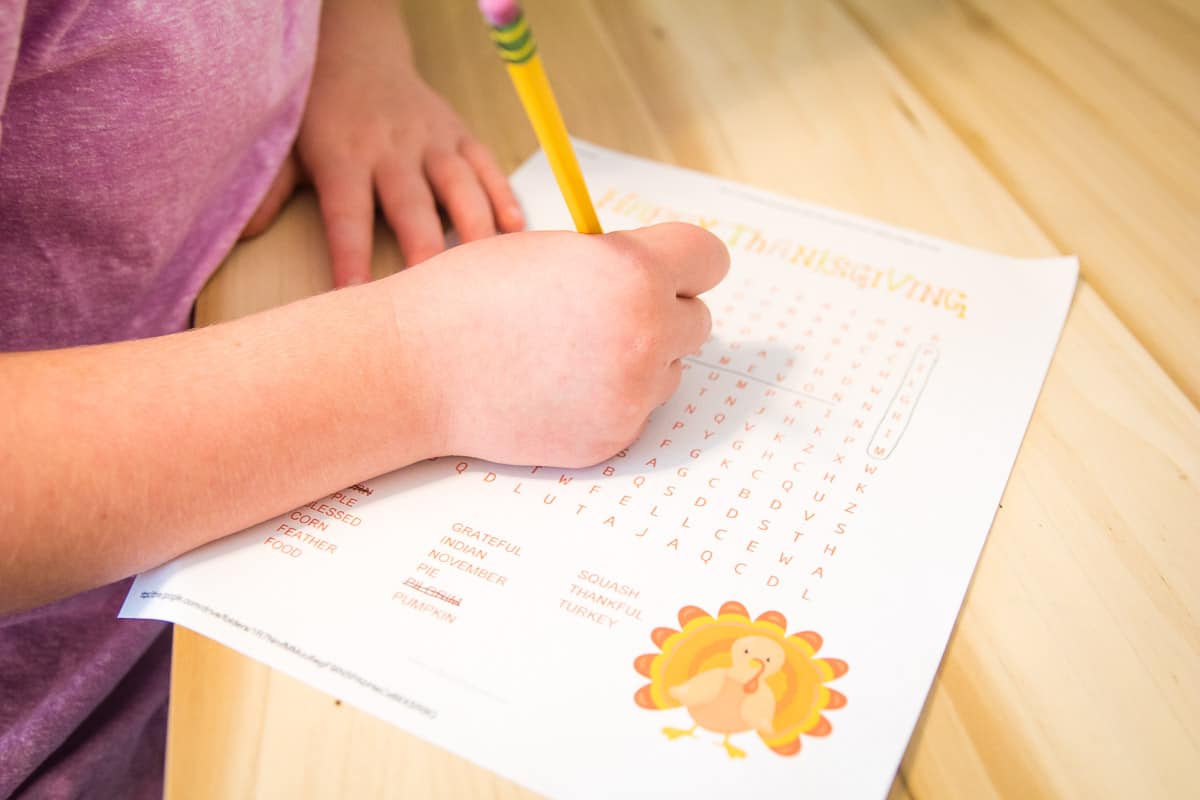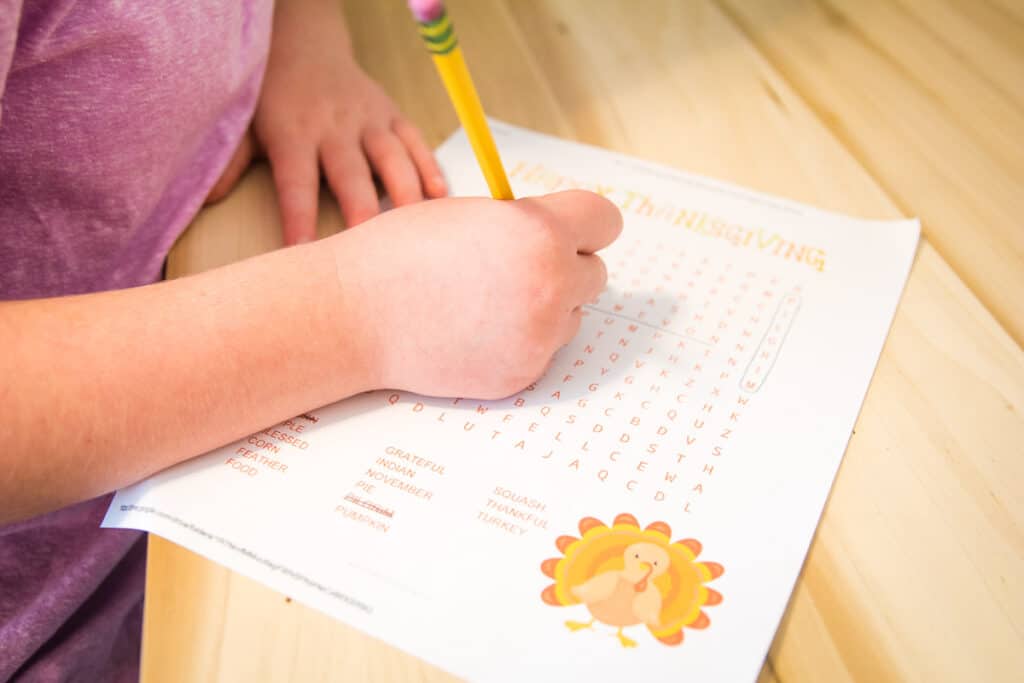 Looking for more fall fun?
Have fun with your Thanksgiving Word Search!
If you take a picture and share them Instagram make sure to #kidsactivityzone or tag us @kidsactivityzoneblog so we can see them!