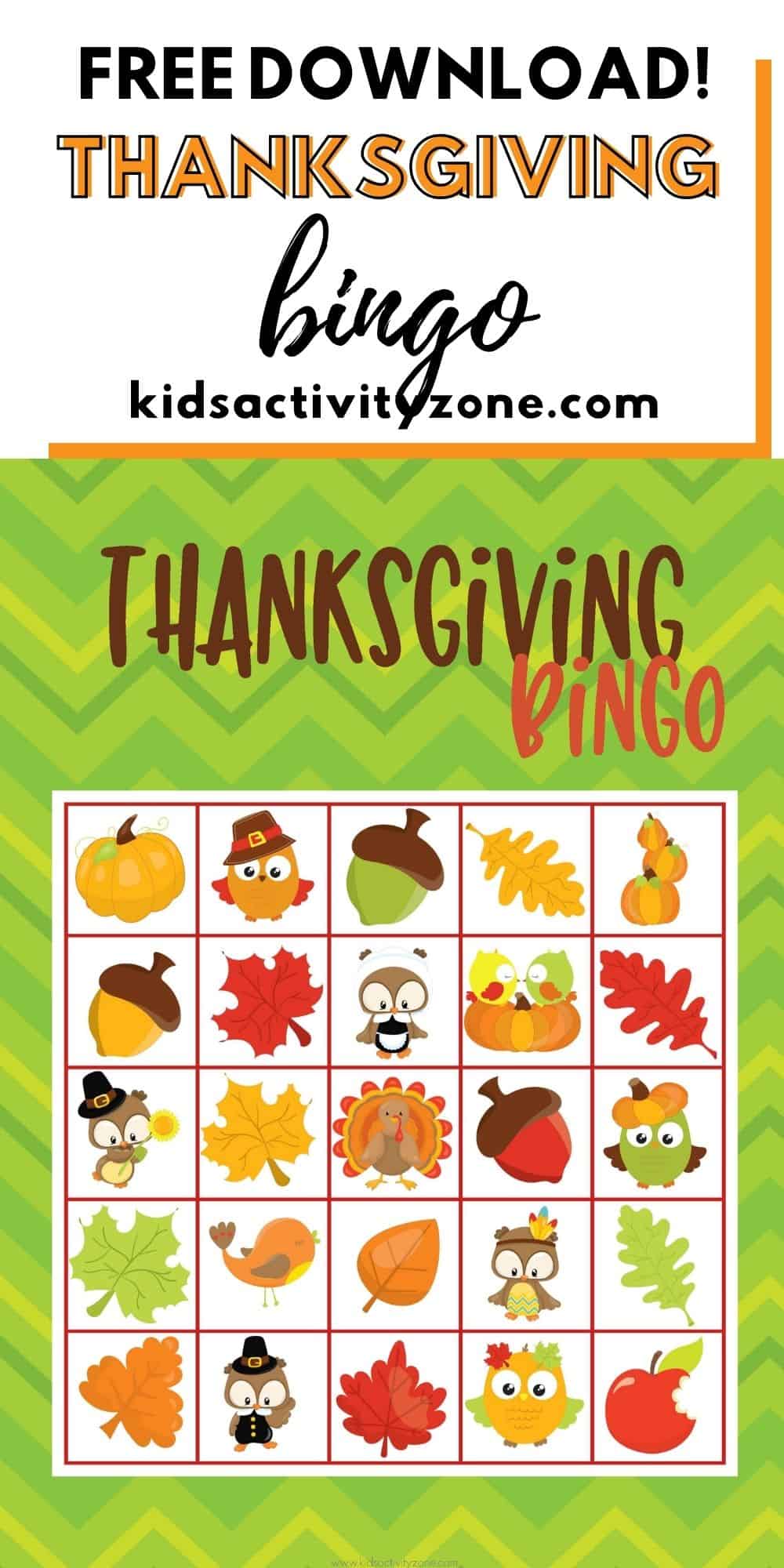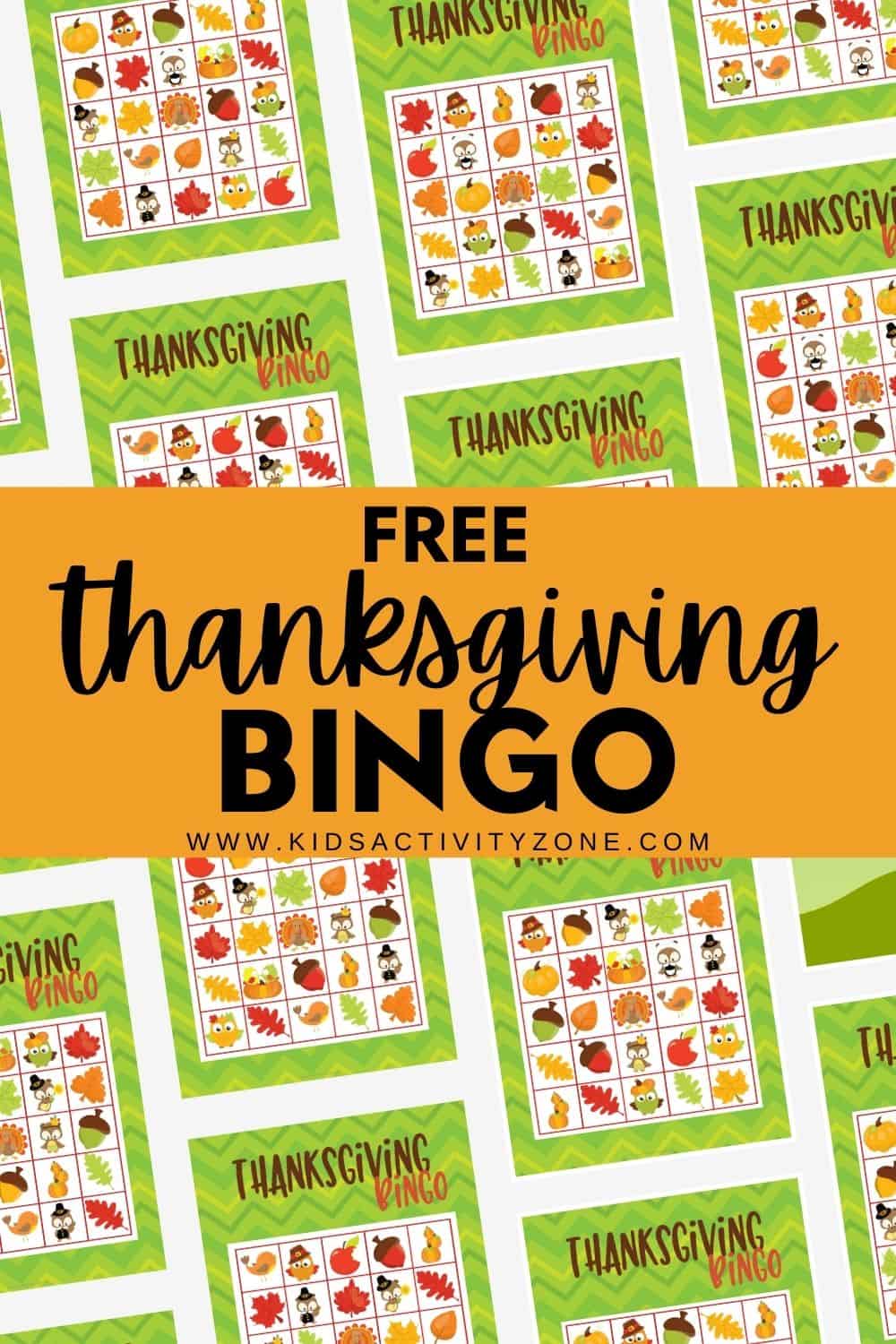 Grab our free Thanksgiving Bingo Cards and keep everyone entertained during the holidays this year! This is a great game for young and old. Also perfect for classrooms, parties, families, and more!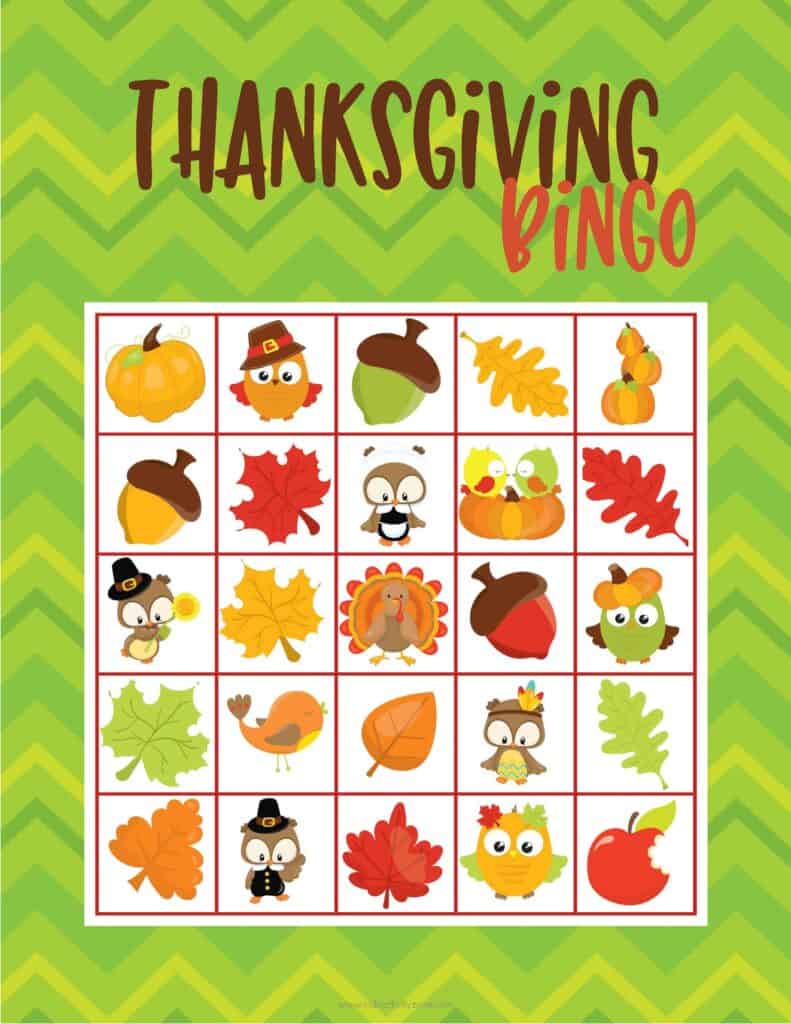 Easy, no-prep games for holidays are perfect because they are ready to go, don't require a lot of prep or supplies and are fun for all.
This free printable game of Thanksgiving Bingo can be played during the holidays with your family, classroom, 4-H group, parties and more.
Simply print, cut out and play. Perfect to play while the turkey cooks or you celebrate in the classroom with a party.
There are 11 cards in this download. If you have more people simple print off more cards. Just be aware that there will be multiple winners when you do this!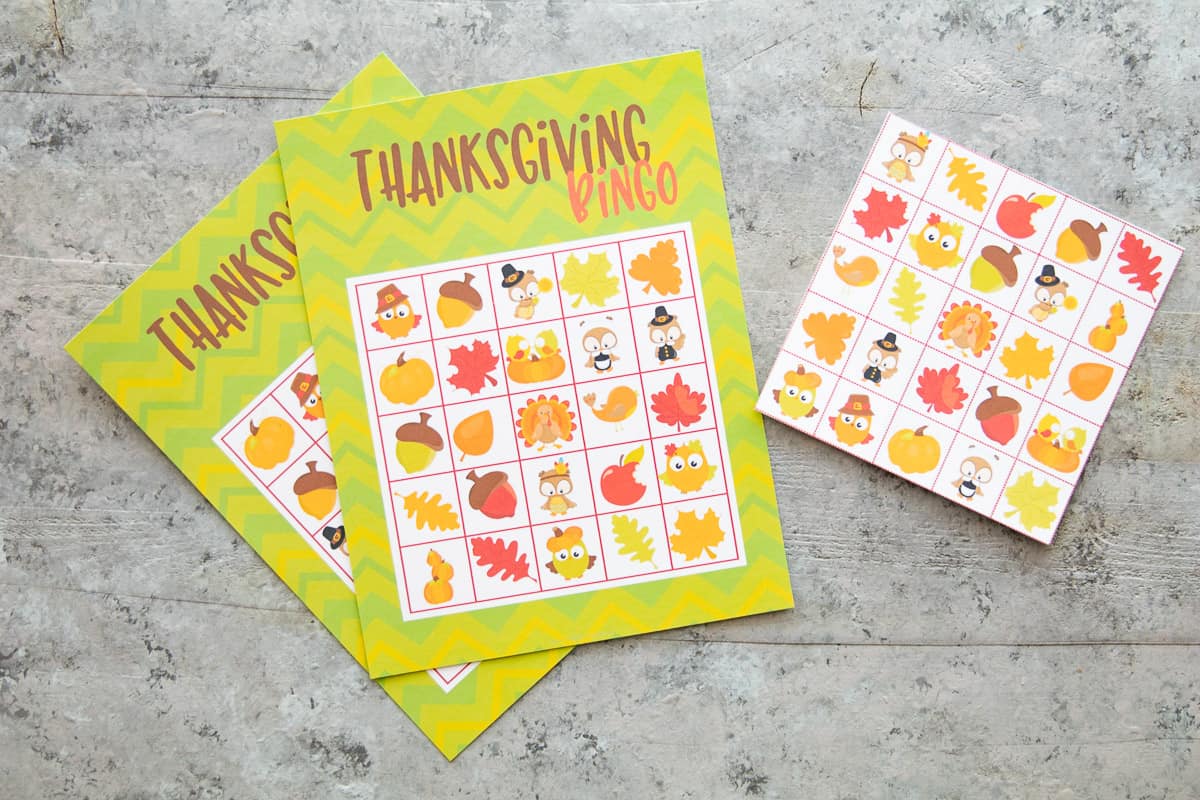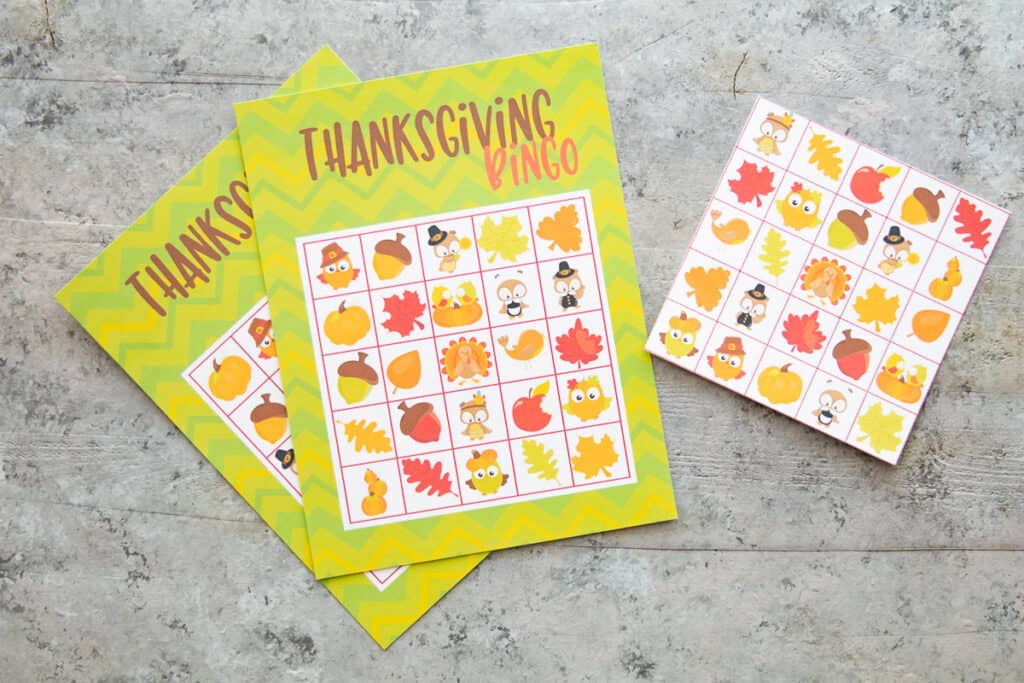 How to Play Bingo
The first thing you'll do is to print out your bingo cards, one for each player along with your calling card.
Cut out all the calling 25 card pieces and place them into a small bowl to draw from. This is what is used to call out the square to mark.
Distribute a bingo card to each player.
Now it's time to play! The game caller will pull out one card at a time and announce it the image to the players. For example, "Turkey" or "Pumpkin". You can also show the game piece to the players.
Cover the corresponding image on the bingo card with a maker.
To win the game a player must cover 5 spaces in a row horizontally, vertically or diagonally. When a player has accomplished this they shout out "BINGO" before any other players.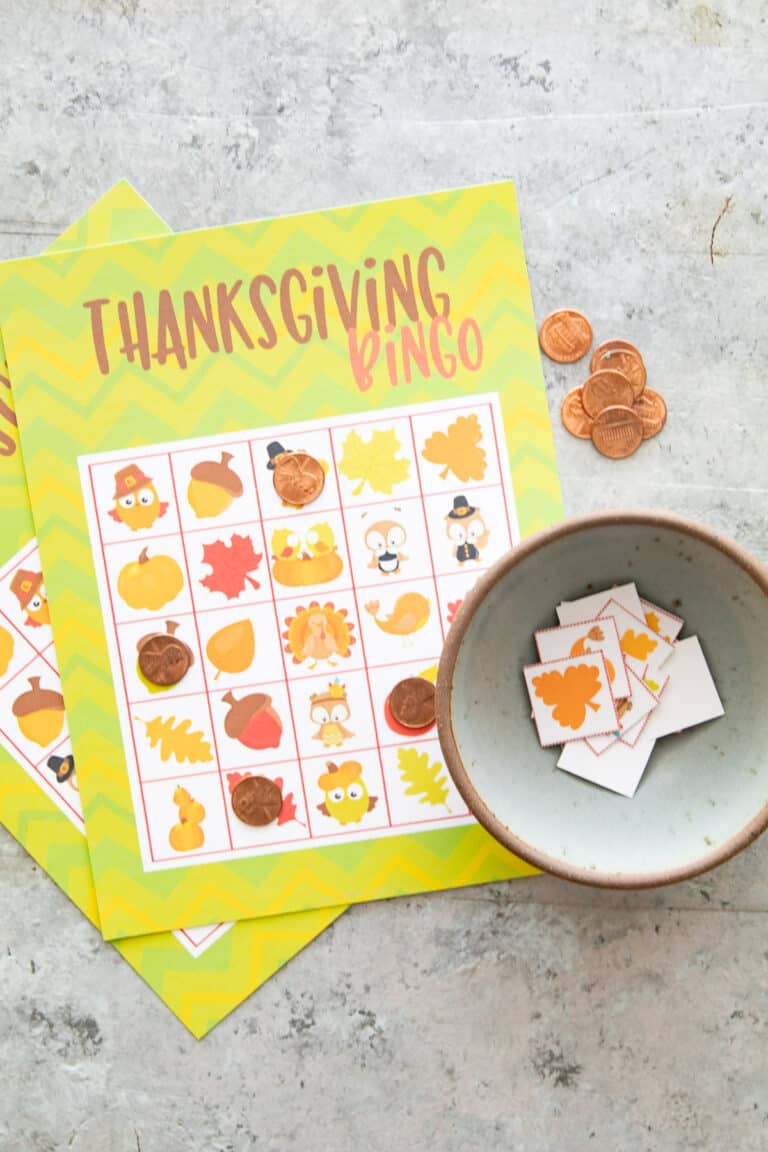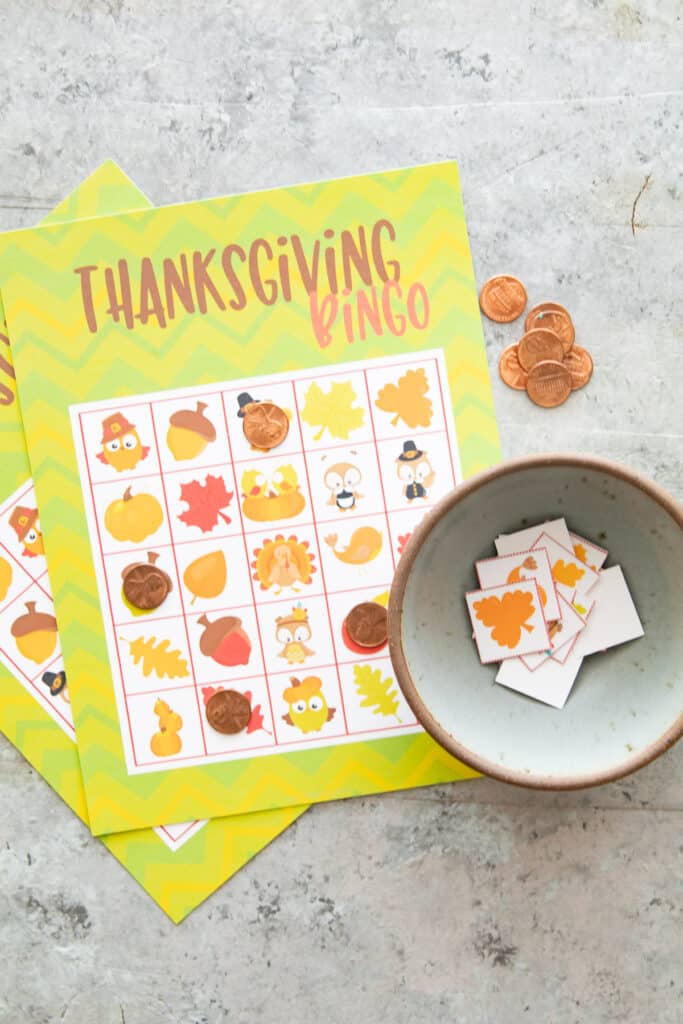 Great Marker Ideas
Candy Corn
Pennies
M&Ms
Chocolate Chips
You could also laminate the cards to use over and over again and let the kids mark them off with dry erase markers. We use the laminating trick with our thankful tree craft too!
Ideas for Prizes
When we play this game at the holidays either the host or hostess provide the prizes or you can ask each person to bring something.
We usually provide the prizes and hit up the dollar store or dollar aisle at Target for fun prizes!
More Thanksgiving Activities!