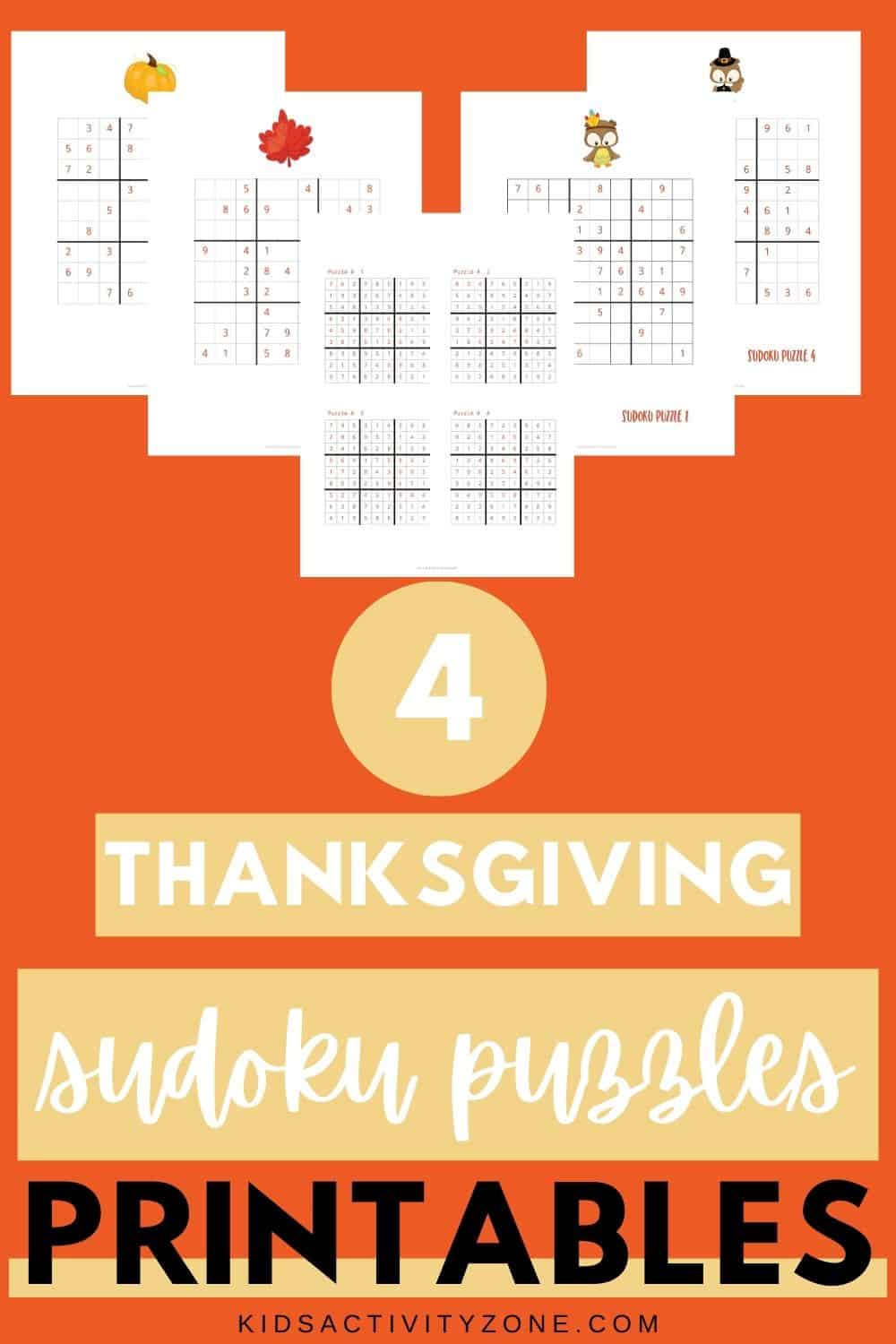 Free printable sheets for Thanksgiving Sudoku plus answer keys! This is a fun activity for kids parties or a great way to entertain your guests at your Thanksgiving holiday. Set a time and make it a competition to see who wins first!
Addicted to Sudoku? Here's fun and festive Thanksgiving Sudoku perfect for your holiday parties! This free printable comes with four different Sudoku puzzles plus an answer sheet for them.
Did you know that Sudoku is a great way to exercise your brain with fun, engaging puzzles that stimulate critical thinking and cognitive skills? Now you have an excuse for doing to many of these addictive puzzles!
What is Sudoku?
The goal of this game is to fill in a 9×9 grid so that each row, column and 3×3 sub-grid includes one and only one of each digit from 1 to 9.
Depending on the amount of blank spaces in the puzzle the difficulty can range from quite easy to extremely challenging.
What Level are these Suduko Puzzles?
These puzzles are best used for upper elementary and adults. They range from medium to hard in my opinion.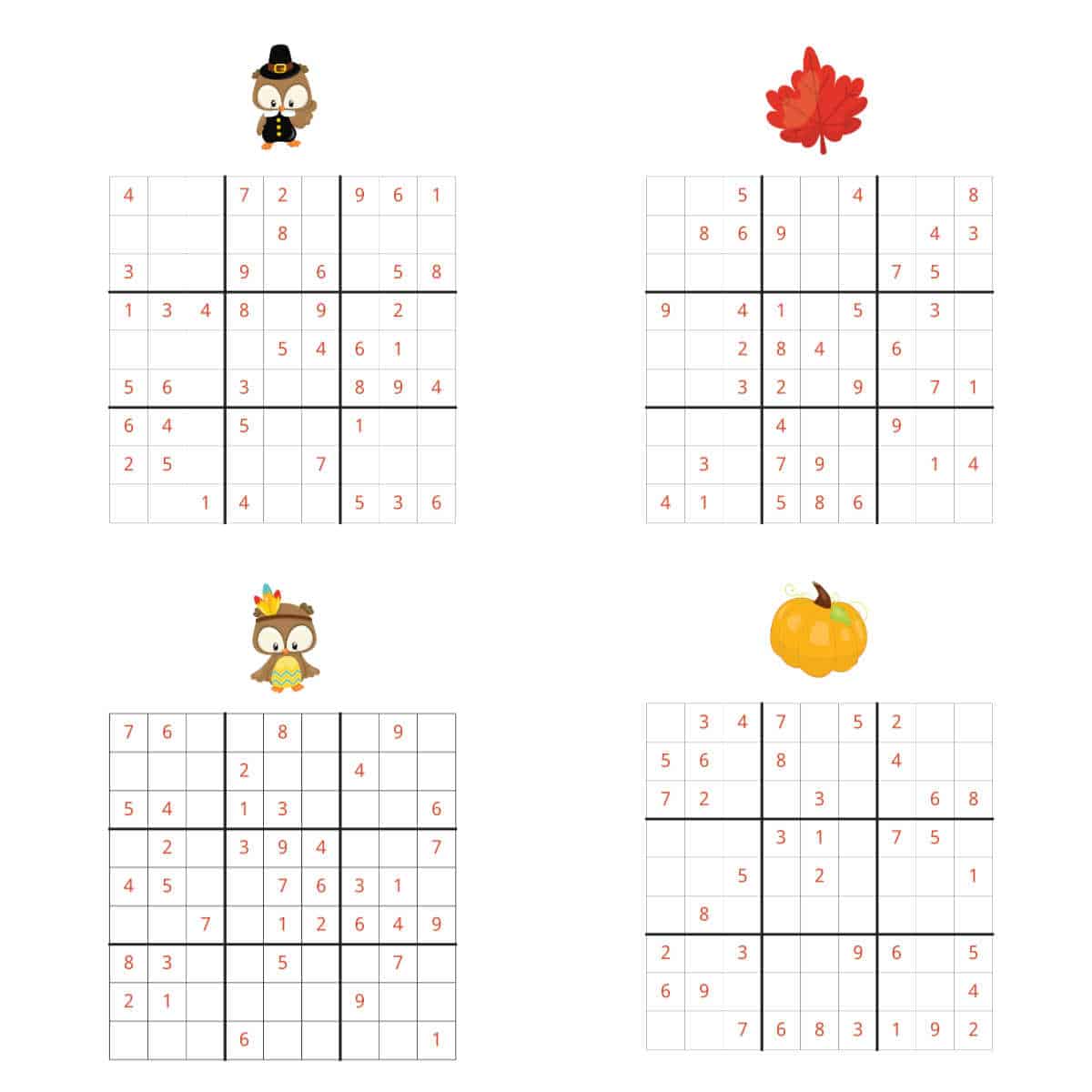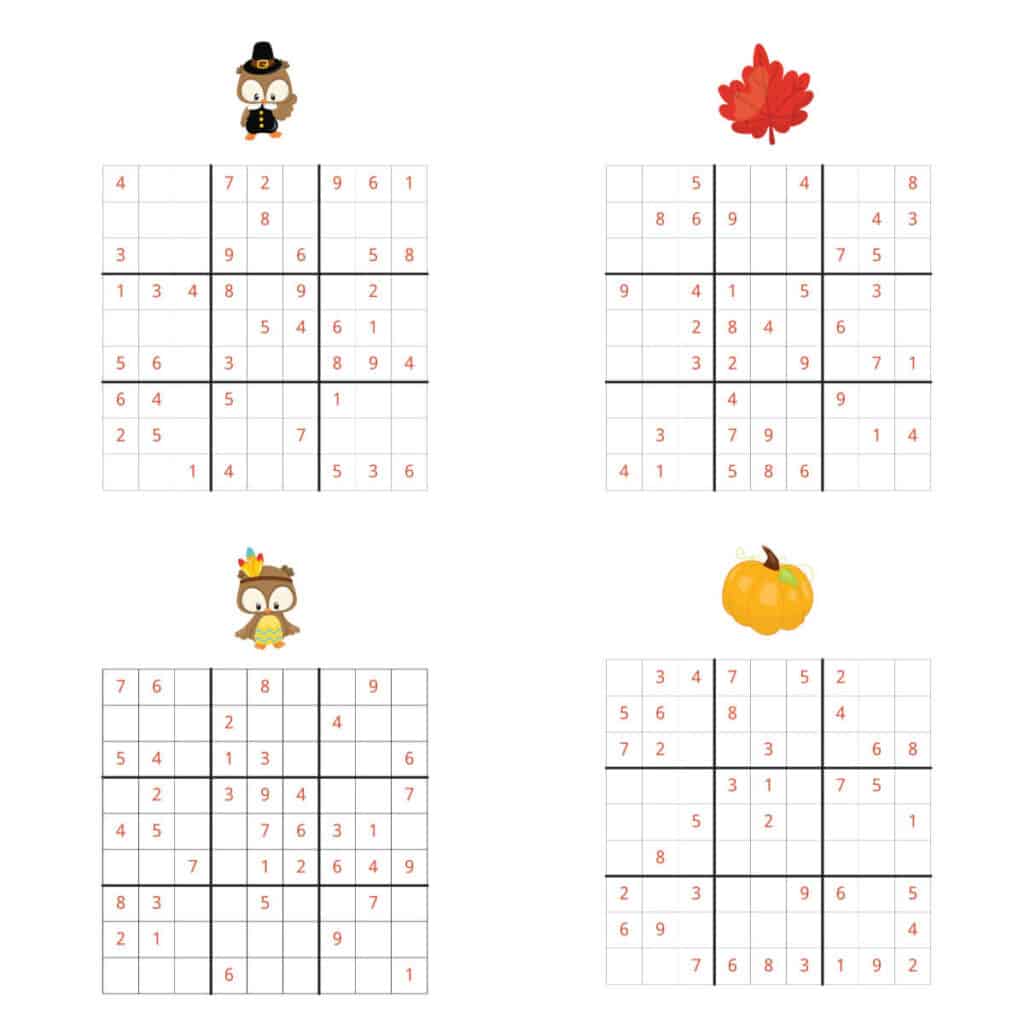 Instructions
Print out one or all of the puzzles.
Complete the Sudoku puzzle making sure no number is repeated in a row, a column or a square.
Make it a Competition
If you are hosting a party and want to make it a compeition print out multiple copies for one of the Sudoku games.
Distribute a copy of the puzzle to each person.
Then set a time and whoever gets their puzzle filled out correctly first wins a prize!
You could have up to four rounds of fun with these easy and free Thanksgiving Sudoku puzzles.
More Thanksgiving Fun!