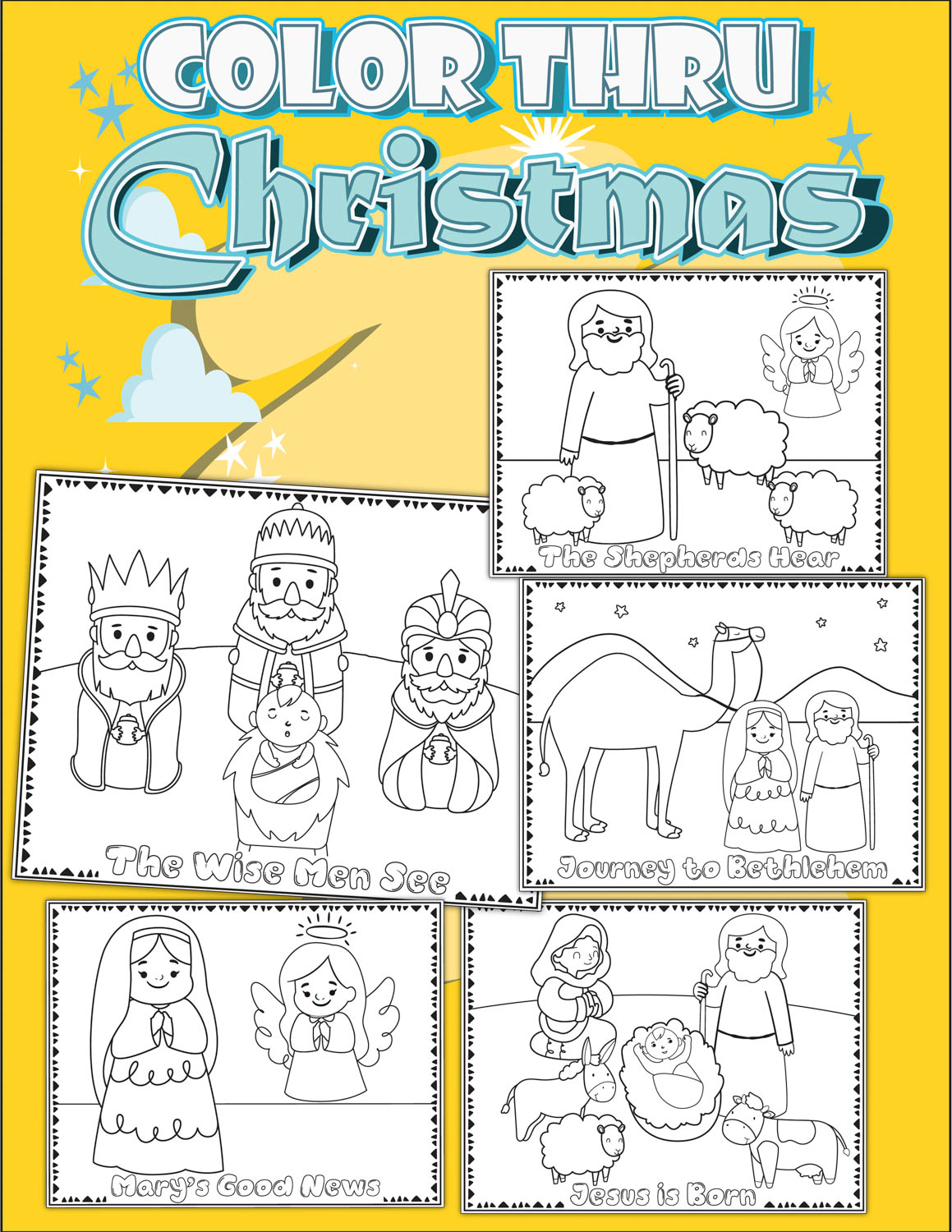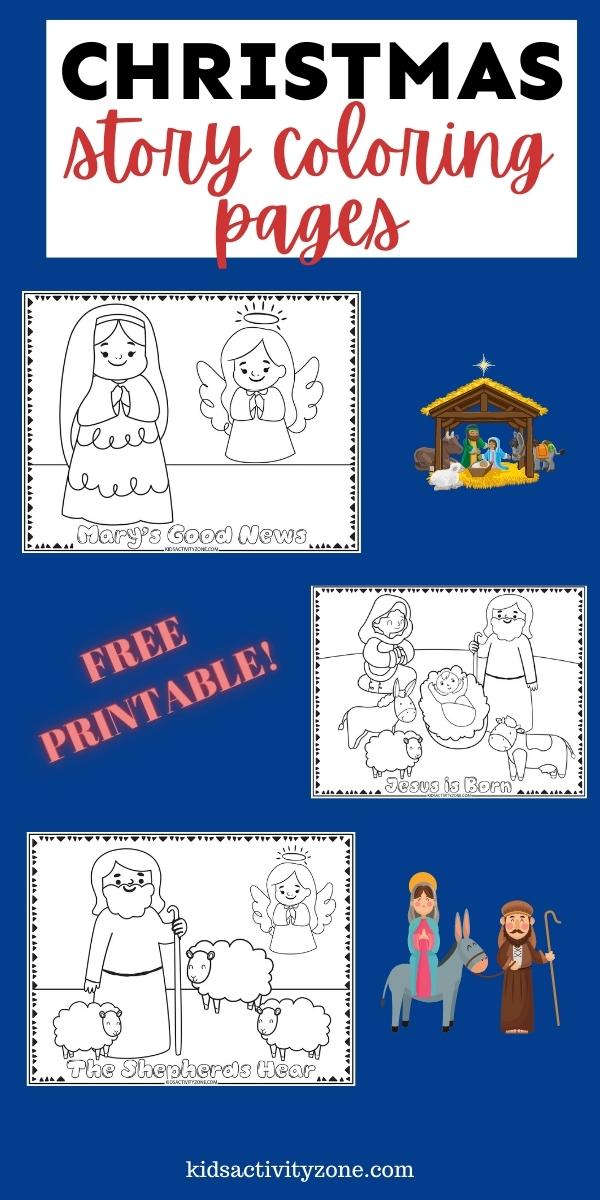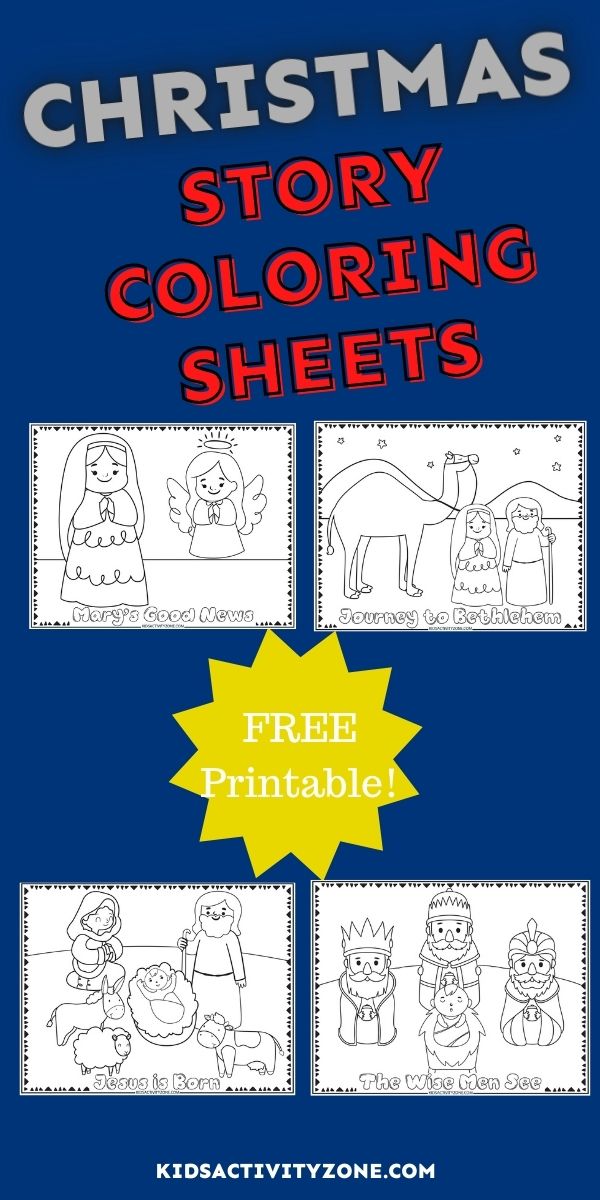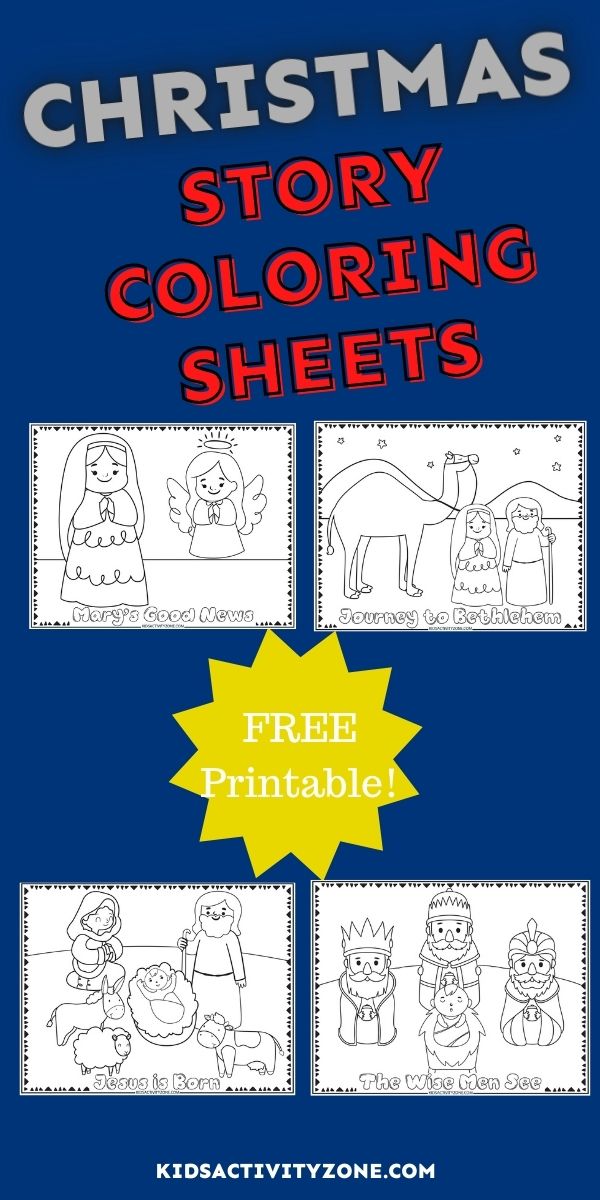 Celebrate the birth of our Savior with these free Color Through Christmas Story Coloring Pages! This set of free printable nativity coloring pages will help teach kids the true meaning of the seasoning.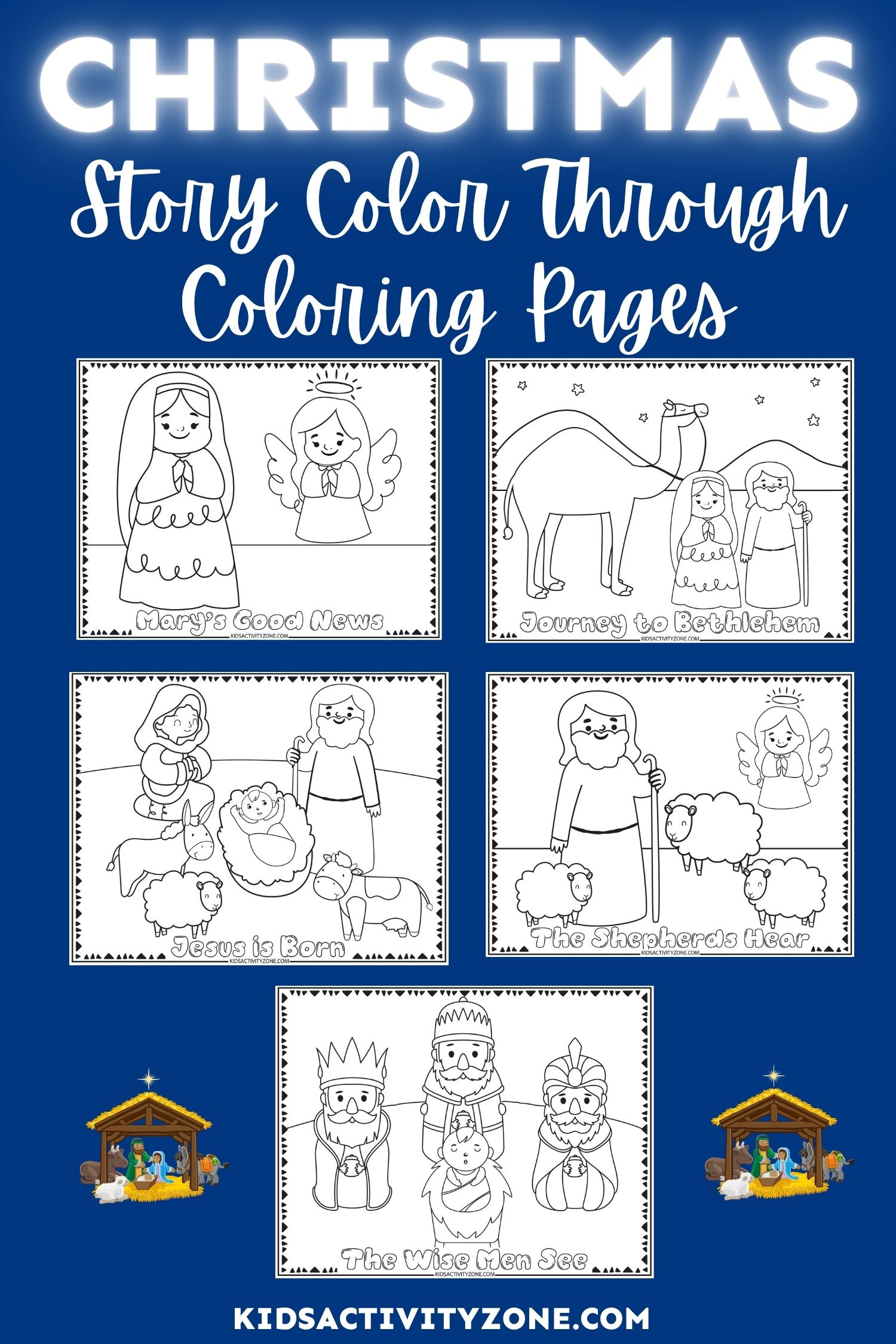 If you are looking to keep the focus on the true meaning of Christmas these printable coloring pages that tell the story of the birth of Jesus are just what you need!
My kids are always asking for more coloring pages printed off and love themed ones for the holidays. While we love the Christmas Coloring Pages with Santa, the elves and more the Christmas Story is even more important.
Sit down and color these with your kids and let them ask you questions about the why we celebrate Christmas!
What's included in the Nativity Coloring Pages
There are five different free printable sheets included in this set centered around the birth of Jesus with each picture telling another piece of the Christmas Story.
Mary's Good News
Journey to Bethlehem
Jesus is Born
The Shepherds Hear
The Wisemen See
SUPPLIES RECOMMENDED
These would also be perfect for using in Sunday School with your students as a fun activity along with these cute Handprint Angels that's are easy craft.
Hosting a holiday meal? Print off these Nativity Activity Placemats to place at each person's place at the table. It helps keep children entertained while waiting and it's fun for all. There are four different placemats included!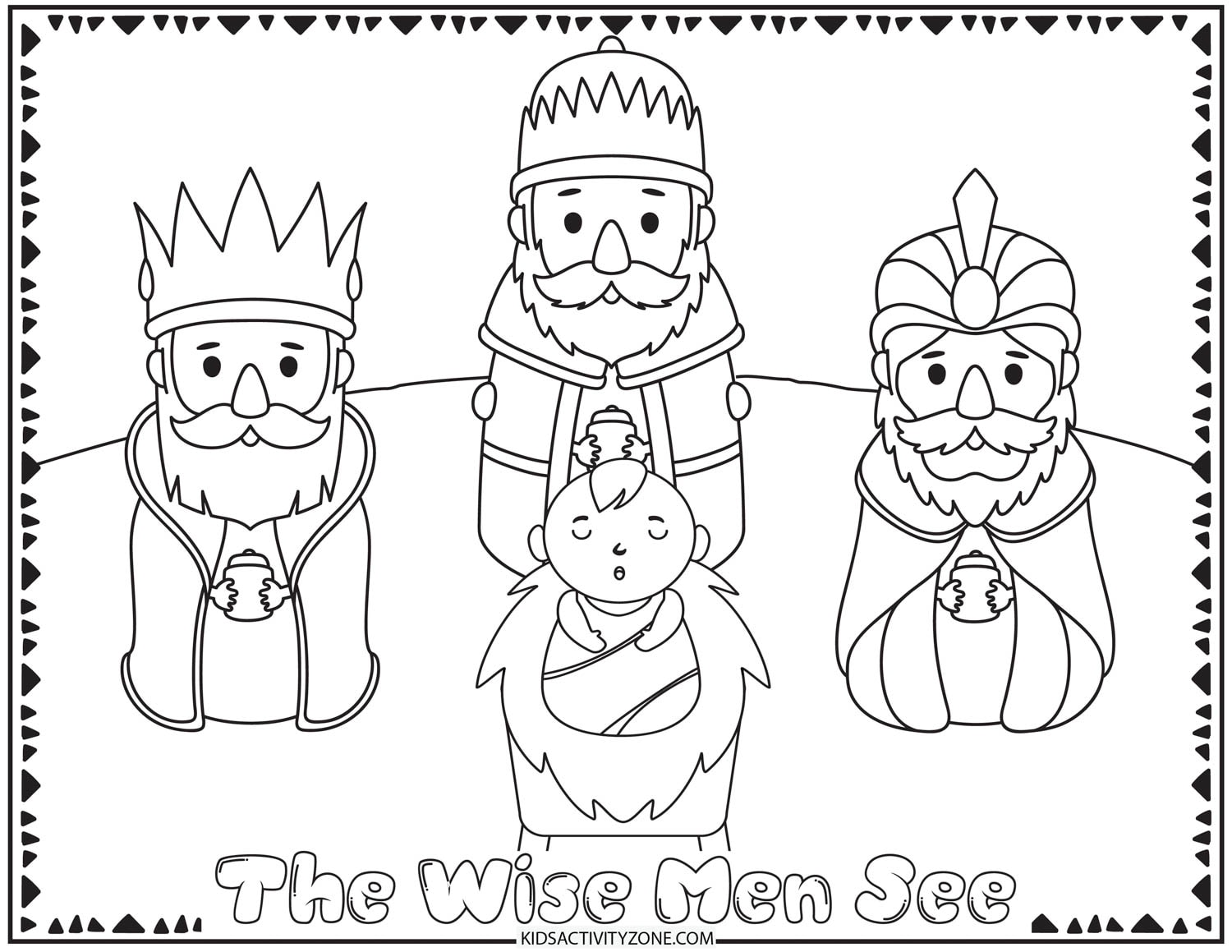 Have fun with these Nativity Coloring pages that will have children coloring through the Christmas story. If you are looking for more free printable coloring pages make sure to check out my Color By Number Nativity Coloring Pages!
More Christmas Coloring Pages
If you take a picture coloring these Christmas coloring pages and share them on Instagram make sure to #kidsactivityzone or tag us @kidsactivityzoneblog so we can see them!