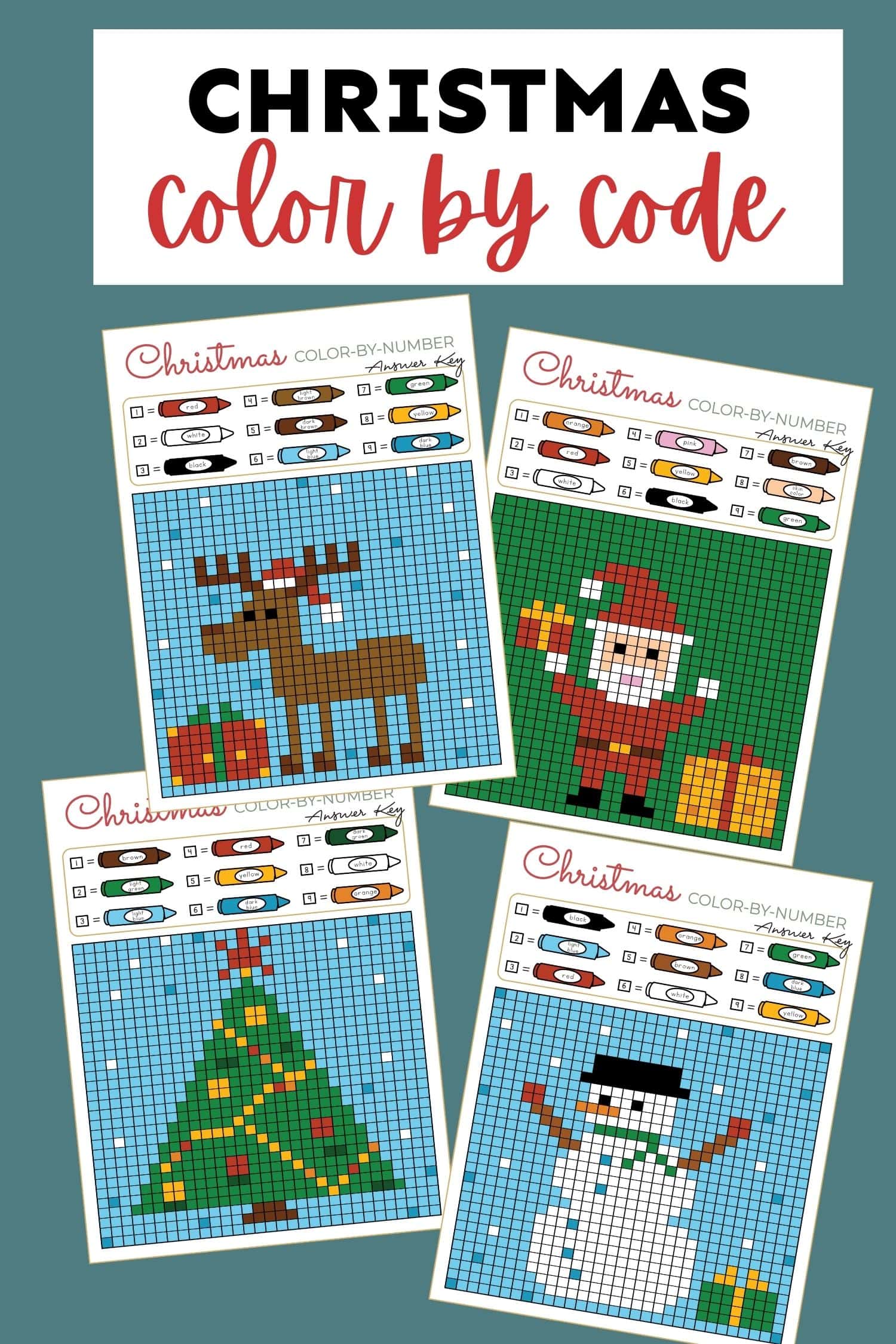 These free printable Christmas Color by Code Pages are fun to use for the holidays! Each box is labeled with a number. The corresponding key tells you what color to use for it. These are great for older kids as the pattern isn't given away until you get done coloring!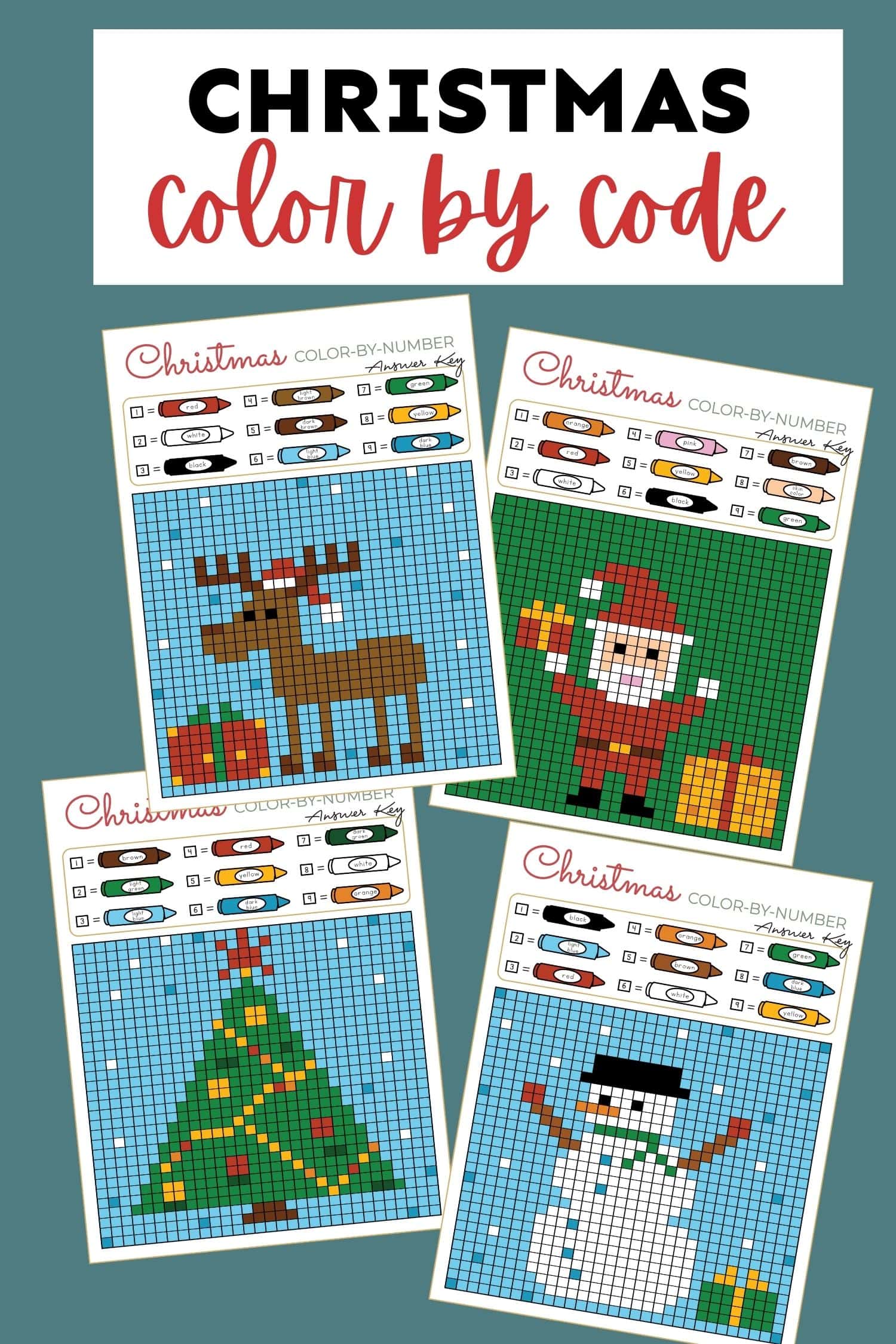 You can call them Color by Code or Color by number, but whatever you call them these free printables are tons of fun at the holidays!
The are all holiday themed and free to print out. It's fun for older kids and adults because instead of shapes you are coloring in it's tiny little squares with numbers that correspond to the color listed in the key at the top of the sheet.
You won't know what the picture will be until you are done coloring. A challenge and tons of fun for everyone that uses them.
They are perfect for at home, when you host holiday parties, classroom busy work or just because!
Christmas Color by Code Worksheets
There are four different free printable sheets included in this set.
Santa Holding a Present
Snowman with Present
Reindeer with Present
Decorate Christmas Tree
SUPPLIES RECOMMENDED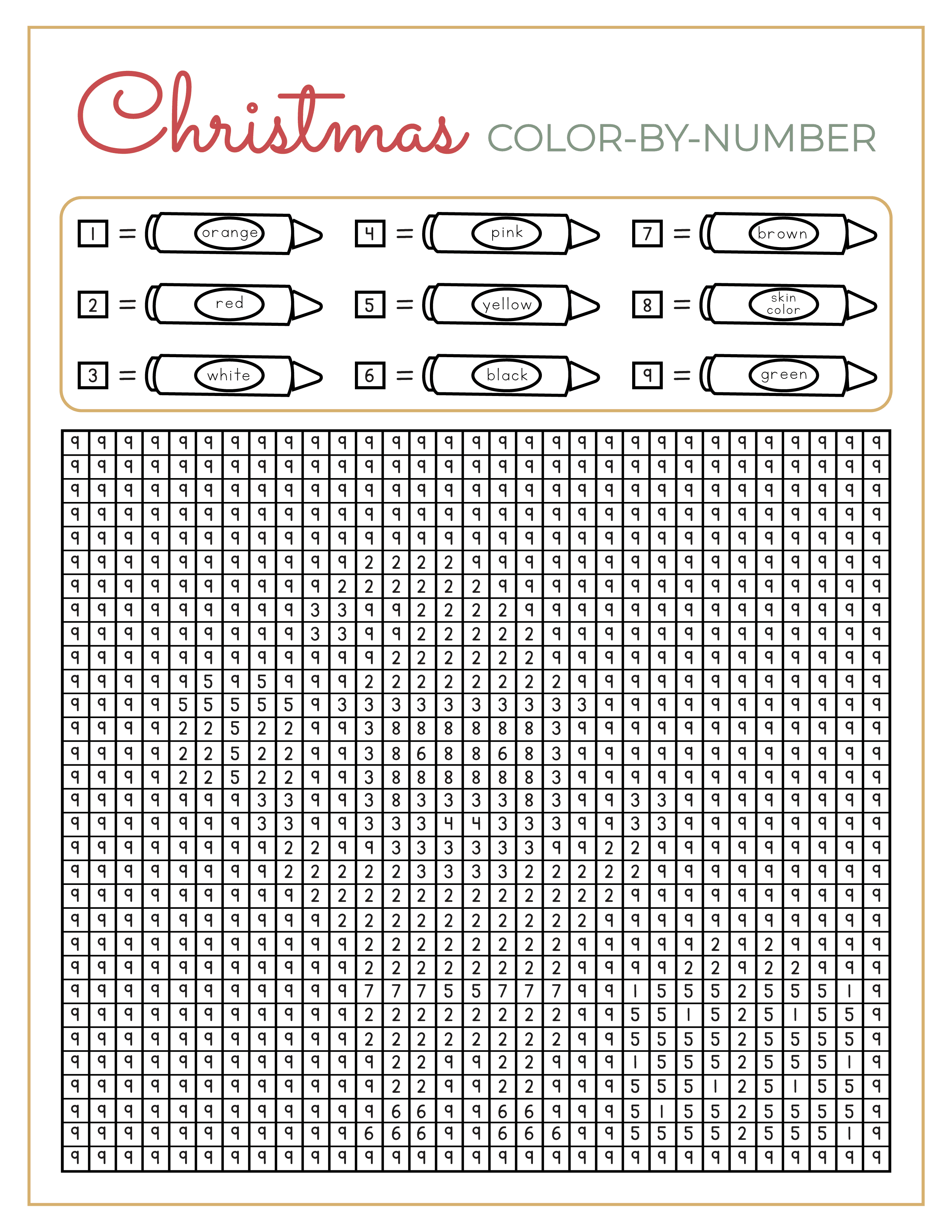 The fun of these color by numbers is they all start off as a blank page of tiny little square with numbers in them. Each number has a corresponding color listed in the key.
When you start filling them in you create a beautiful image, but you have no idea what it will be until you are coloring.
Most color by code worksheets have different shapes you color in and you can tell what they are, but these are not like that.
This makes them perfect for older children and adults!
When you get done coloring in these worksheets you will have created a scene with Santa and two presents. a snowman with a present, a reindeer and present plus a decorated Christmas tree.
More Free Christmas Fun!
If you take a picture coloring these Christmas Color by Code pages and share them on Instagram make sure to #kidsactivityzone or tag us @kidsactivityzoneblog so we can see them!