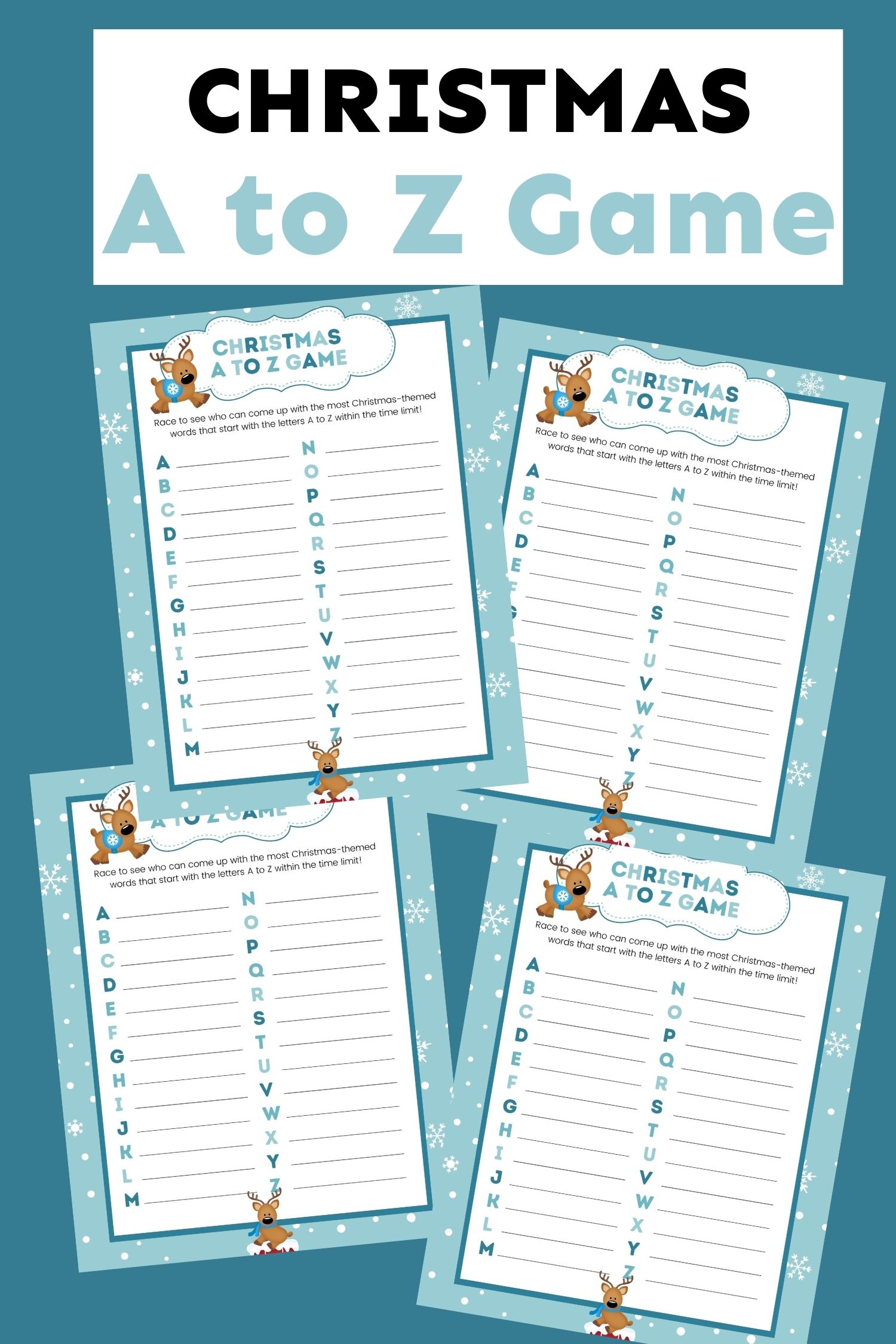 You'll have so much fun with this free printable Christmas A to Z Game! It's so easy to play and always entertaining. Simply write all all Christmas related words that you know, starting with each letter of the alphabet.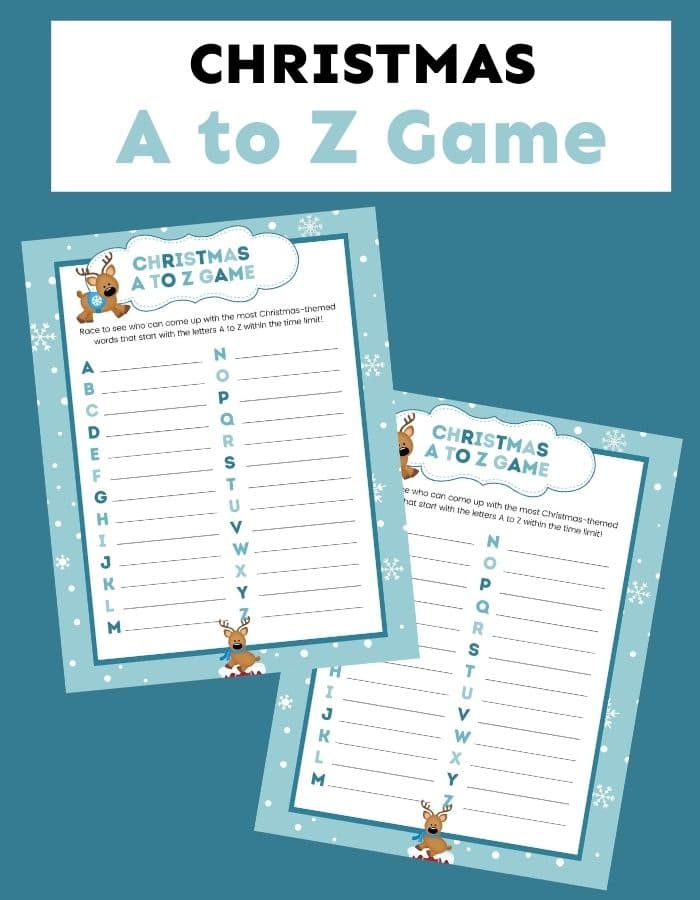 It's that time of year when there's holiday gatherings, parties and fun to be had! This free printable for a Christmas A to Z Game is the perfect activity for those occasions.
Simply print out copies of the free printable and have fun! Who's going to come up with the most answers? Who will come up with the funniest answers? Every one will love competing with this game and having a laugh while doing it!
What is an A to Z Game?
It's a fun game based upon vocabulary. It's fun and occasionally rowdy, plus it makes a great way to break the ice at gatherings or introduce a new subject in a classroom. Usually it has a theme, like this Christmas themed one.
How do I play A to Z Game?
The first thing you need to do is download the free printable and then print as many copies as you need for the participants.
Then distribute the printable page along with a pen or pencil to each participant that is playing the game.
Set the time for 3 to 5 minutes depending on your preference and ask the players to write down on Christmas related word for each letter of the alphabet.
Another way to play is without a timer. You can simply decide that the first person to fill in all 26 letters of the alphabet wins! This might take longer but will be a lot of fun too.
The person at the end of the given time with the most Christmas related words will be the winner.
Grab Prizes!
We love hitting up the dollar store to have some fun prizes on had for these games. It's an inexpensive way to provide a little fun.
We like doing this with our Christmas Bingo too!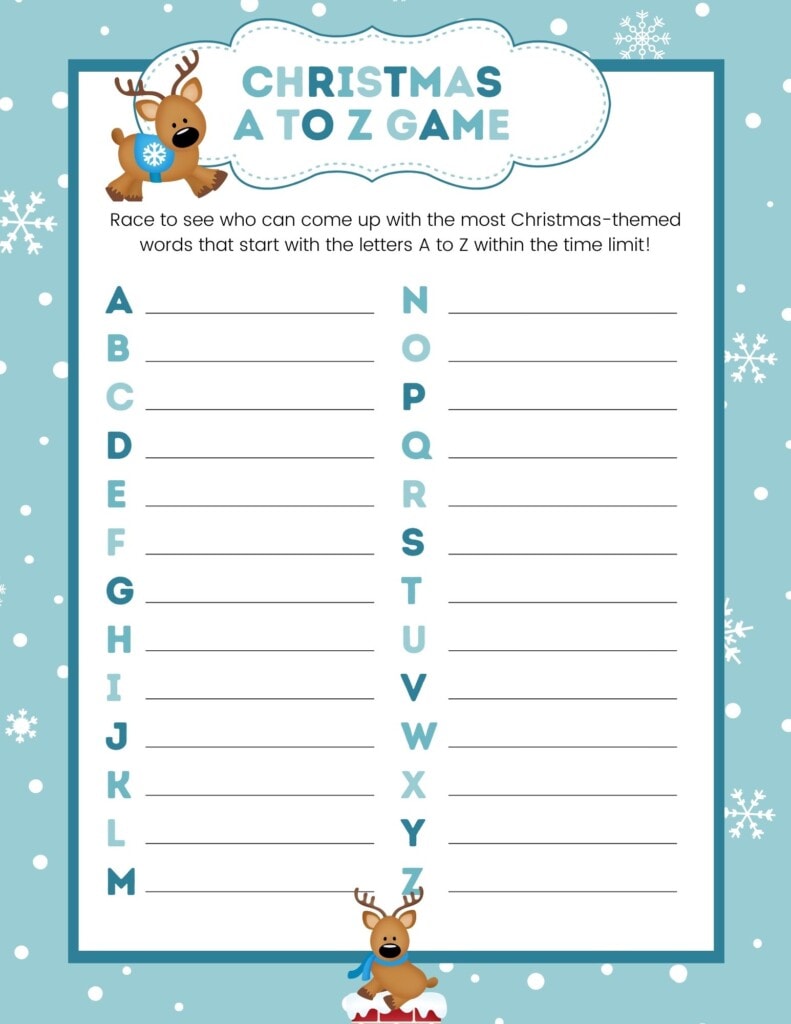 More Fun Christmas Games!
If you take a picture playing this game and share them on Instagram make sure to #kidsactivityzone or tag us @kidsactivityzoneblog so we can see them!