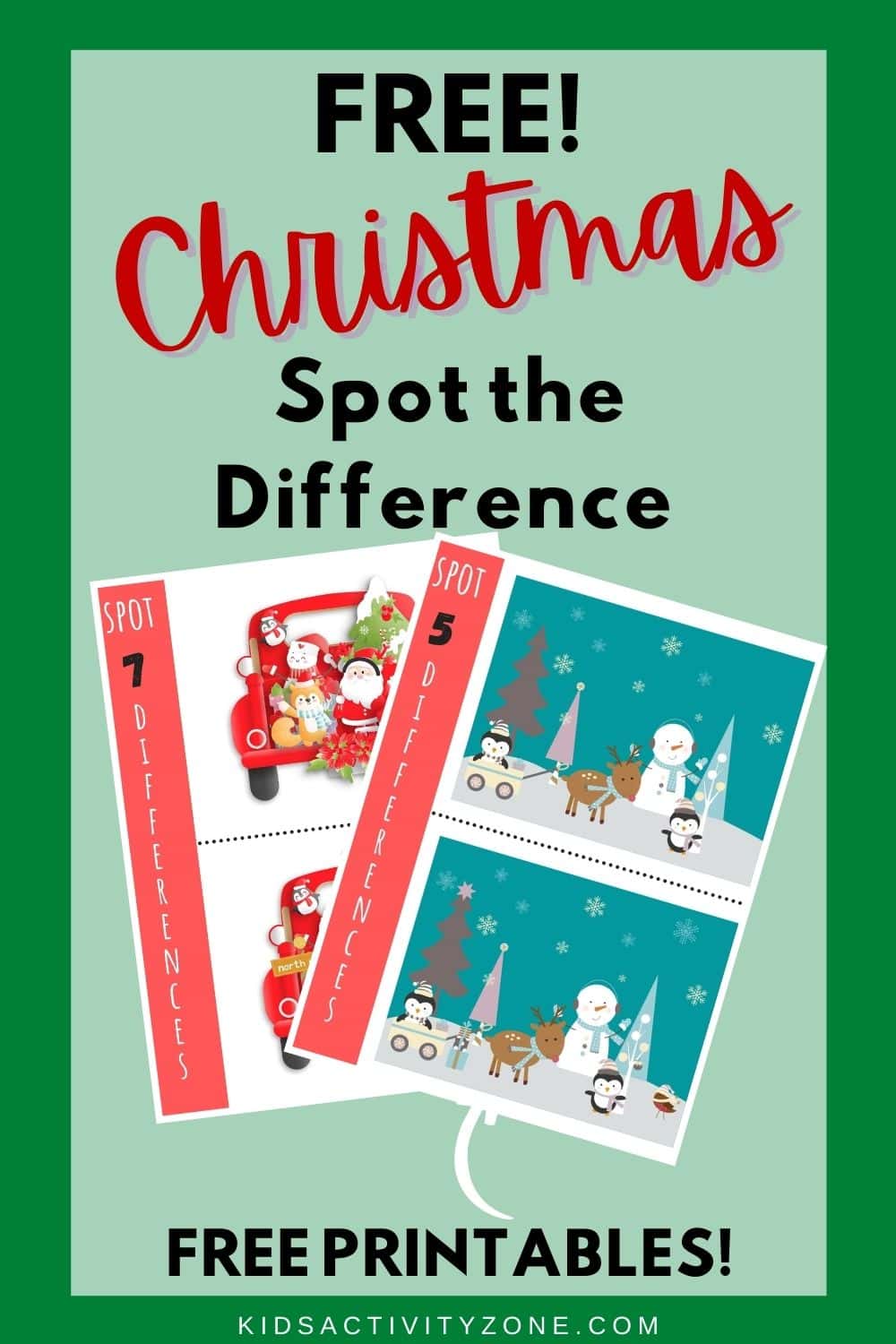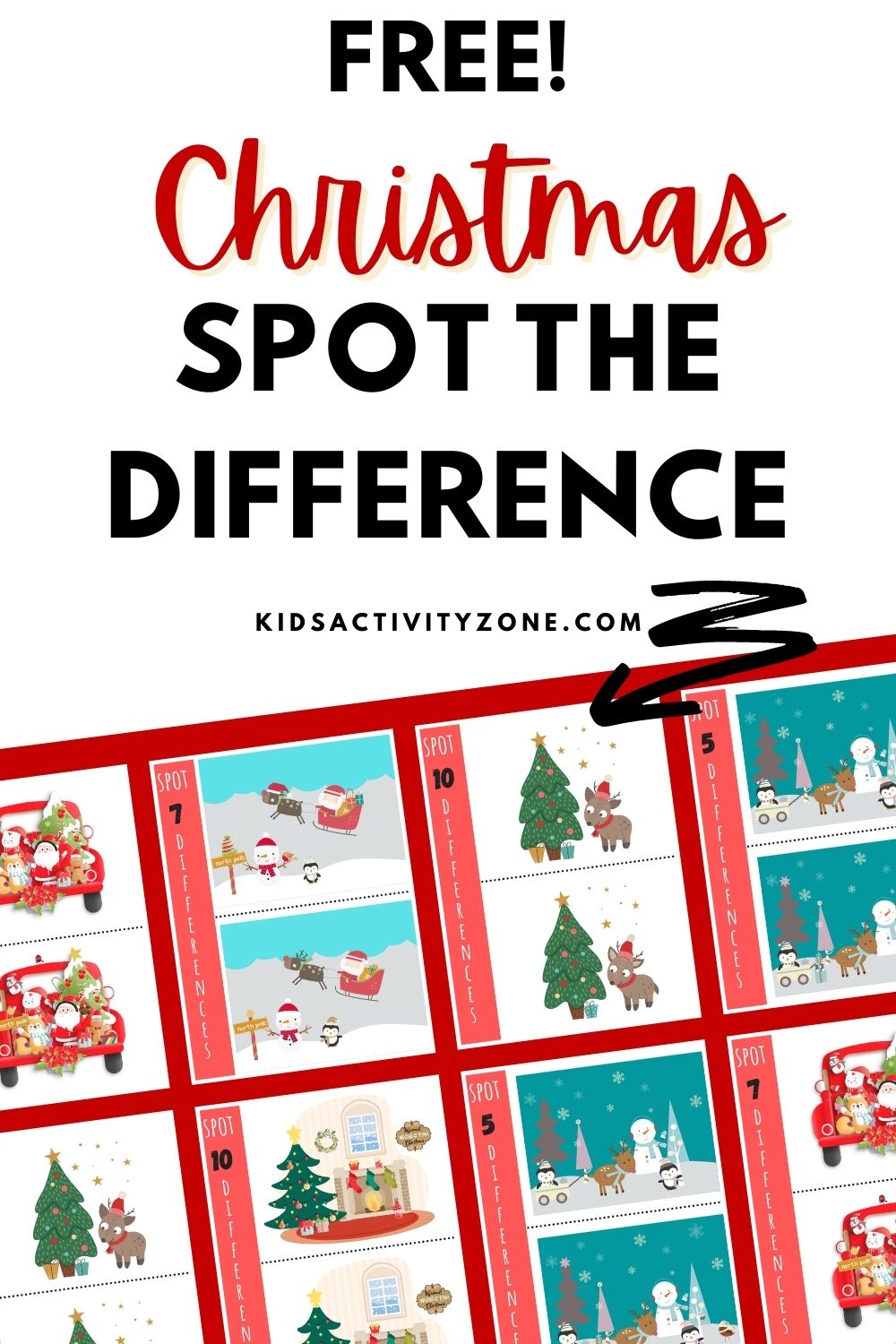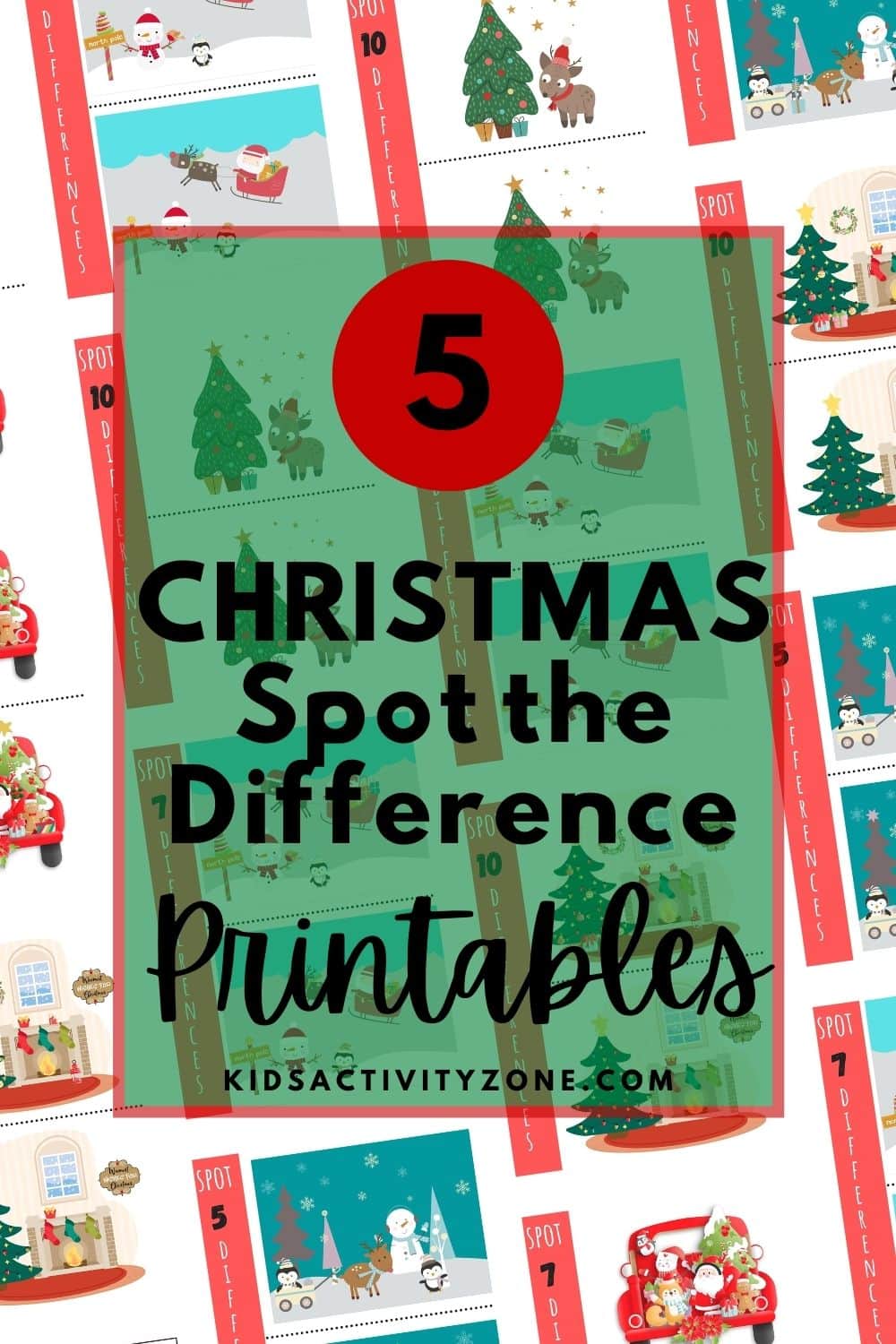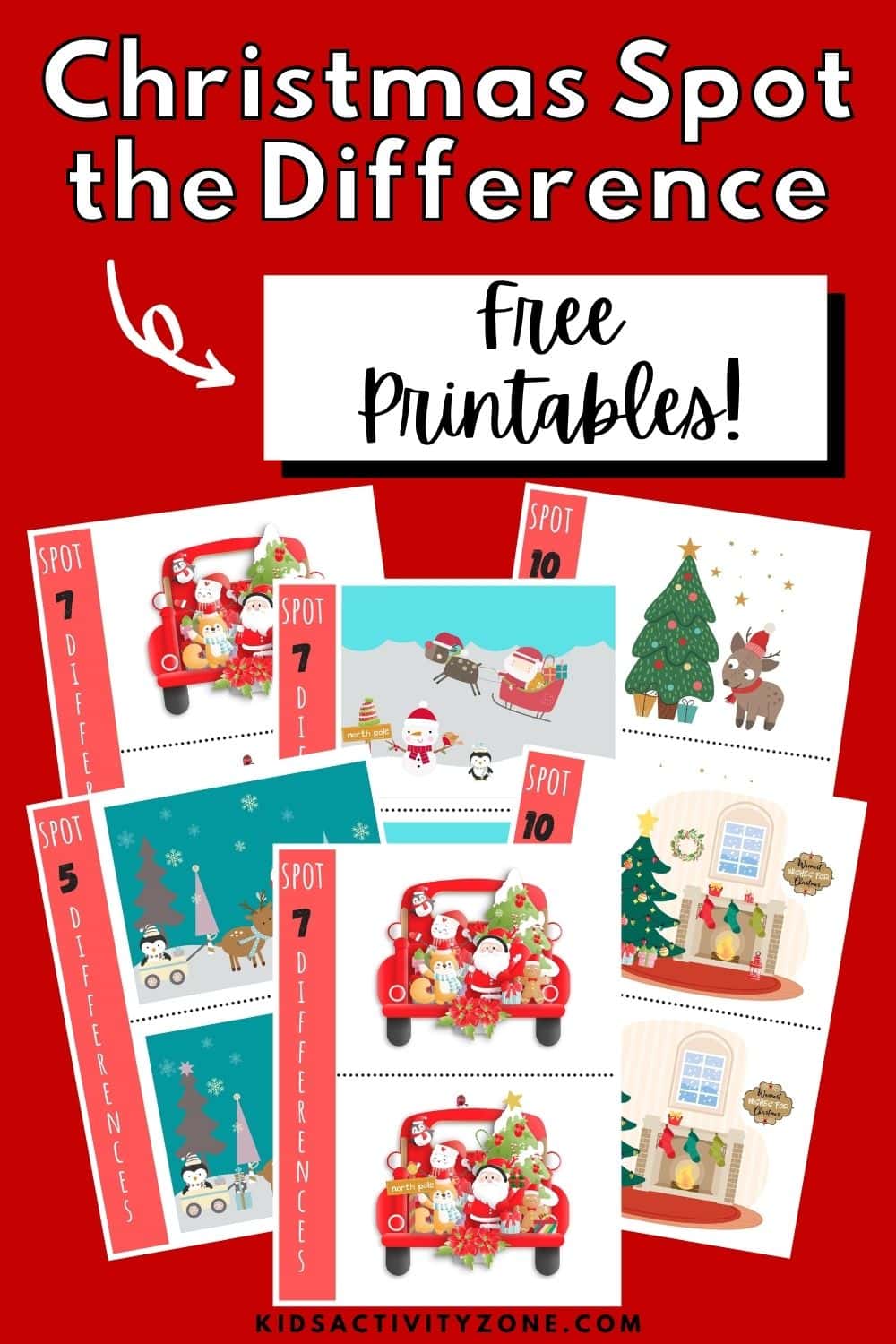 Get in the Christmas spirit with this free Christmas Spot the Difference printable! It's an easy activity for kids that's fun. It includes five different puzzles with a Christmas theme. It's perfect for holiday car trips or a great brain exercise that's fun.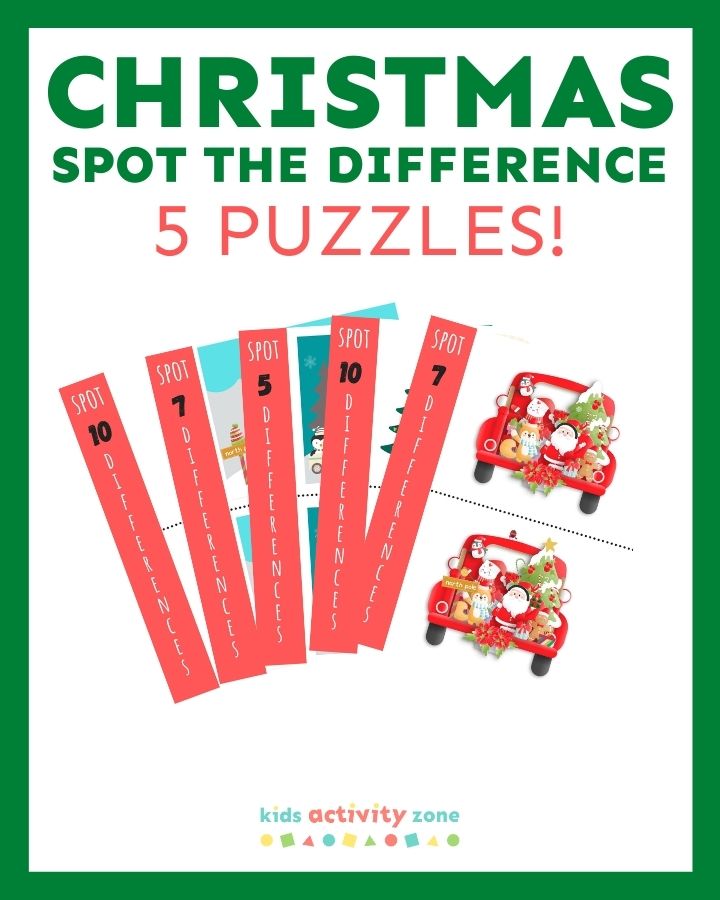 My kids always love quick and easy printable themed for the holidays and this Christmas Spot the Difference printable is one of their favorites especially my third grader!
I love that it keeps them busy for a while and out of my hair. For the littles I print these Christmas Coloring Sheets to keep their hands busy while the oldest works on this Spot the Difference game!
What is spot the difference?
It's quick and easy game where you compare two similar images that have a few variations. You need to find the differences in the pictures. Usually the game tells you how many variations there are to find.
Free Christmas Spot the Difference Printable!
There are five different sheets included in this printable package. Each sheet has two Christmas illustrations which have differences in them. On the side of each sheet it tells you how many difference you need to find on that sheet. They range from 5 differences to 10 differences per sheet.
Crafted with children in mind these illustrations are whimsical and cute. They are designed to be easy enough for even the littlest of learners to enjoy. Plus, a great last minute activity for any festivity.
How can I use this Spot the Difference Activity?
Simply grab a pen and circle the differences on each photo, making sure to keep count so you don't miss any.
This free printable is great for holiday parties, classroom parties, family holiday gatherings and more!
Set a timer and see who can finish finding all the differences on each page first! Everyone loves a competition, right?
What are the benefits of Spot the Difference?
It's a great way to help children's concentration and encourages them to look closely at details which builds their observation skills.
Doing these mind games helps build a child's cognitive development.
By finding each difference and comparing the pictures it helps the child's puzzle-solving skills improve.
It also helps build children's memories because they have to remember what is on each picture, then compare and contract each image in front of them to find the differences!
Simply grab this free download and print. It can't get easier that that can it?
Teachers send these home with your students for a fun brain activity over the holiday break! It's a great way to get children to use their brain power without even noticing it.
More Christmas Printables!
If you take a picture and share them on Instagram make sure to #kidsactivityzone or tag us @kidsactivityzoneblog so we can see them!