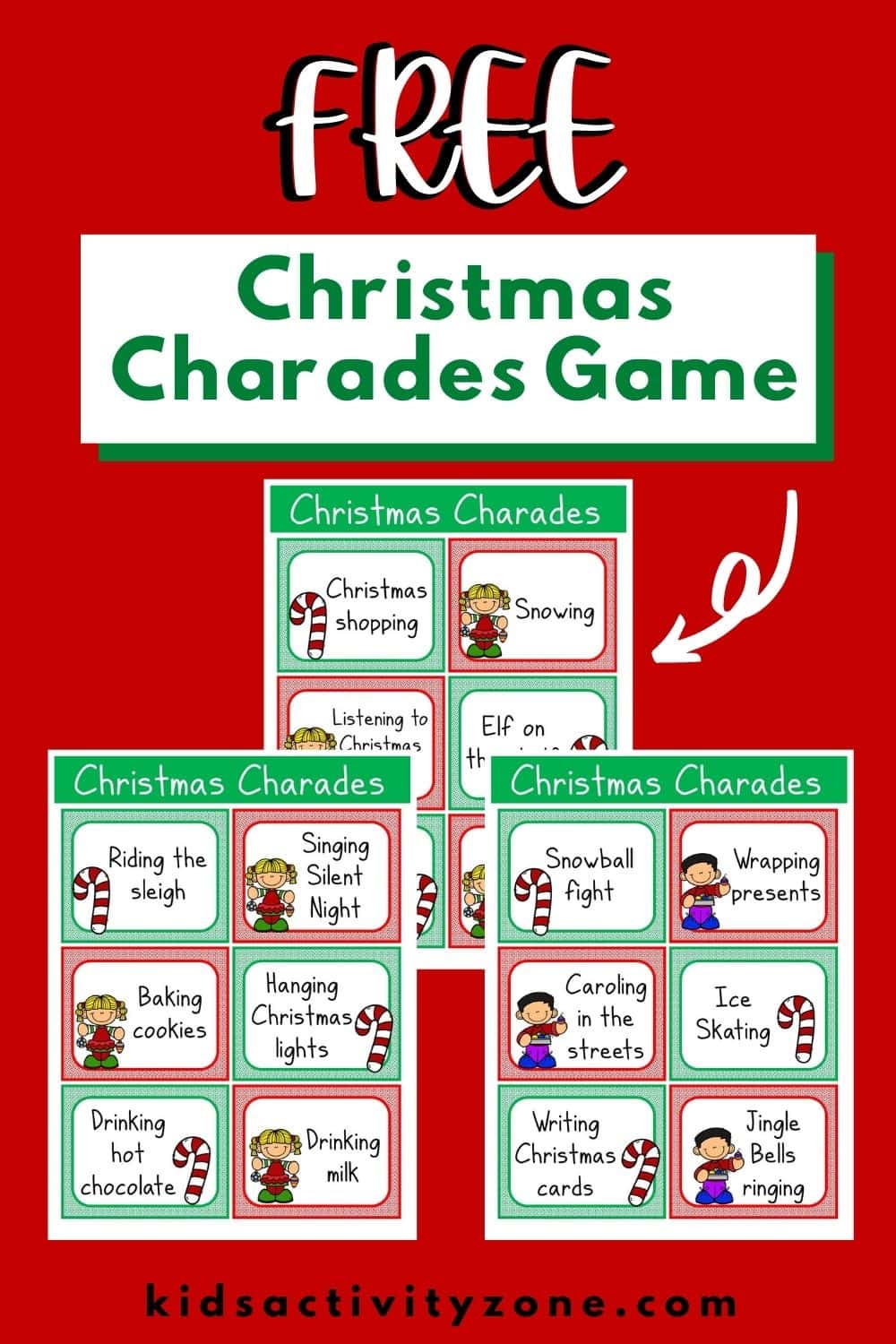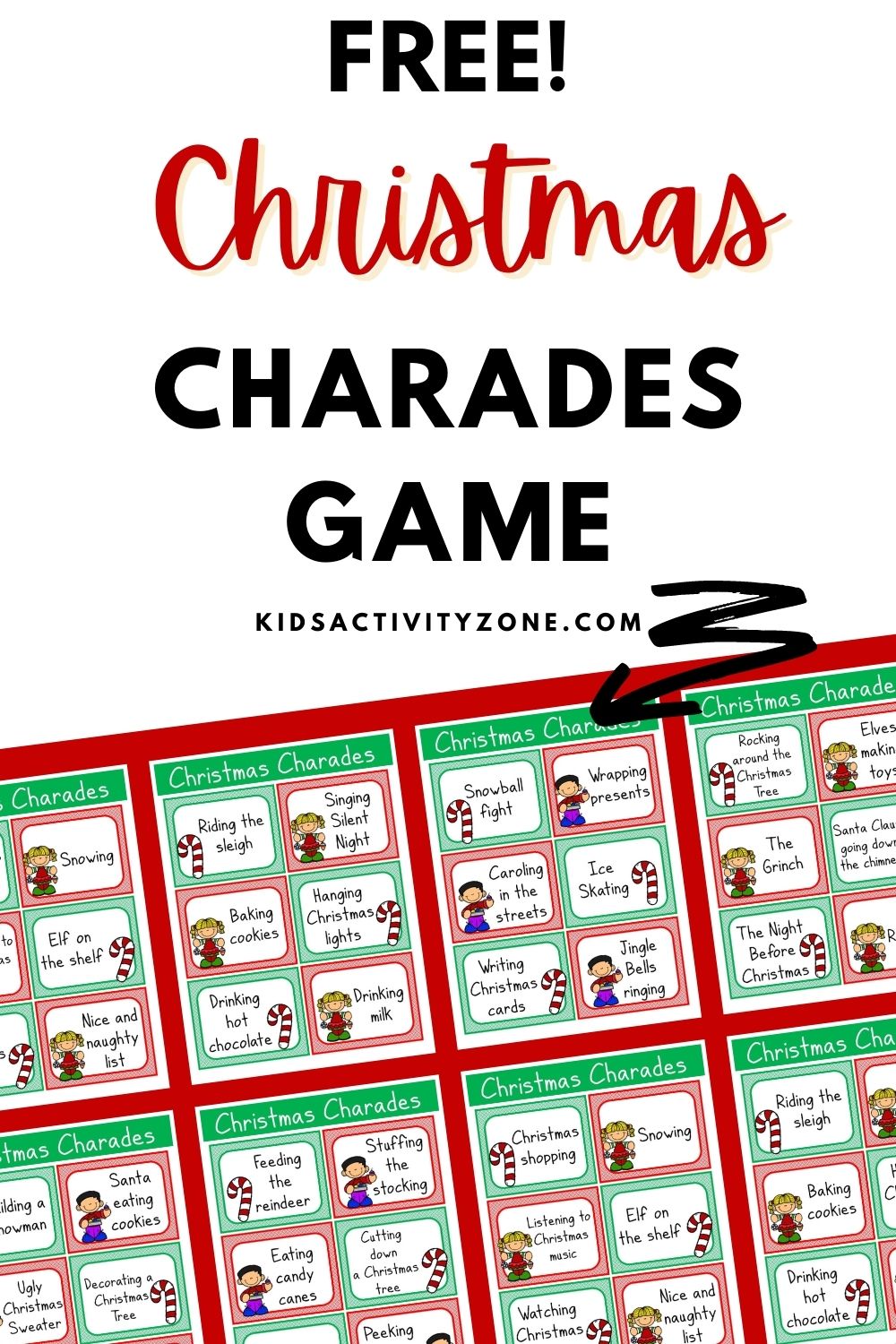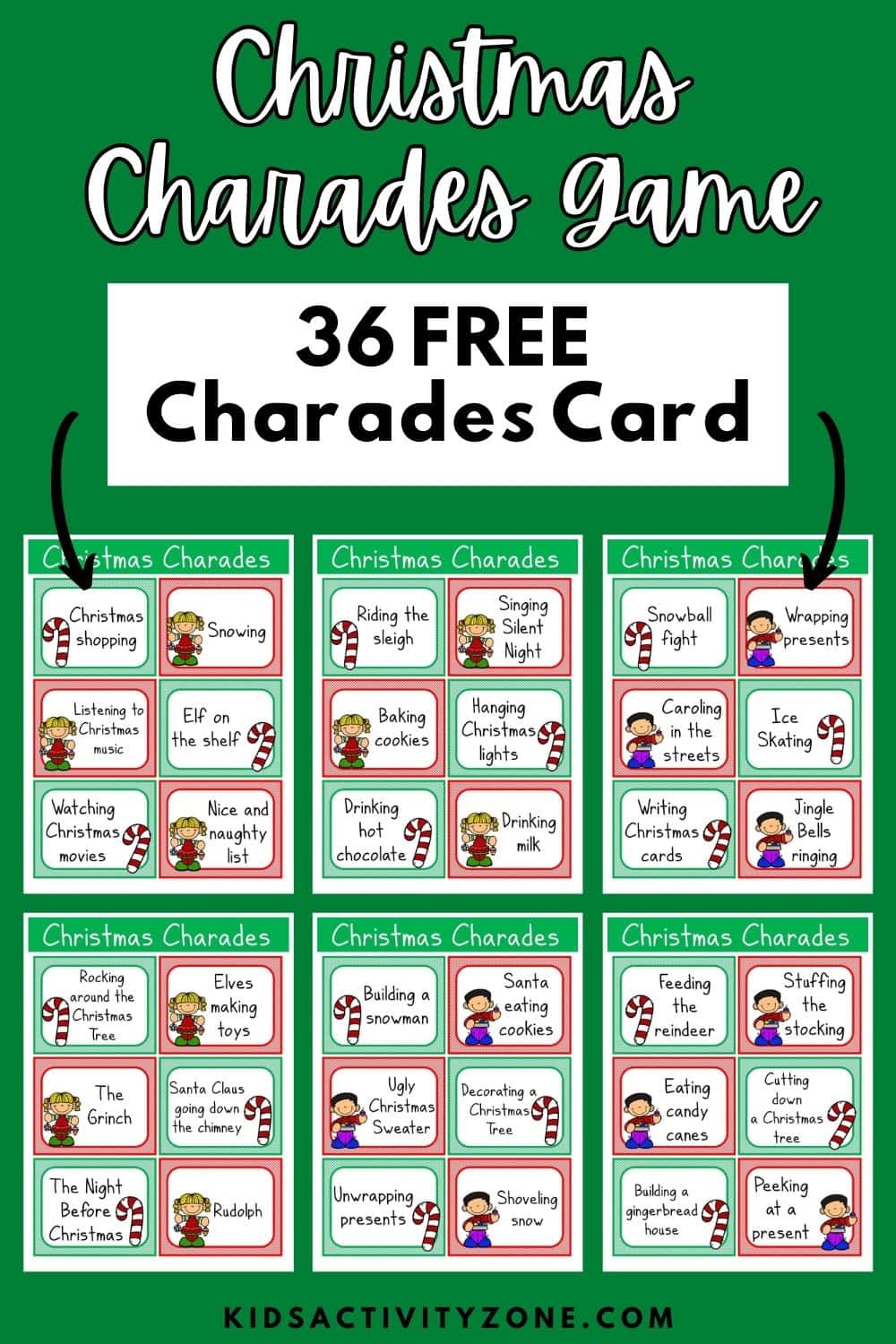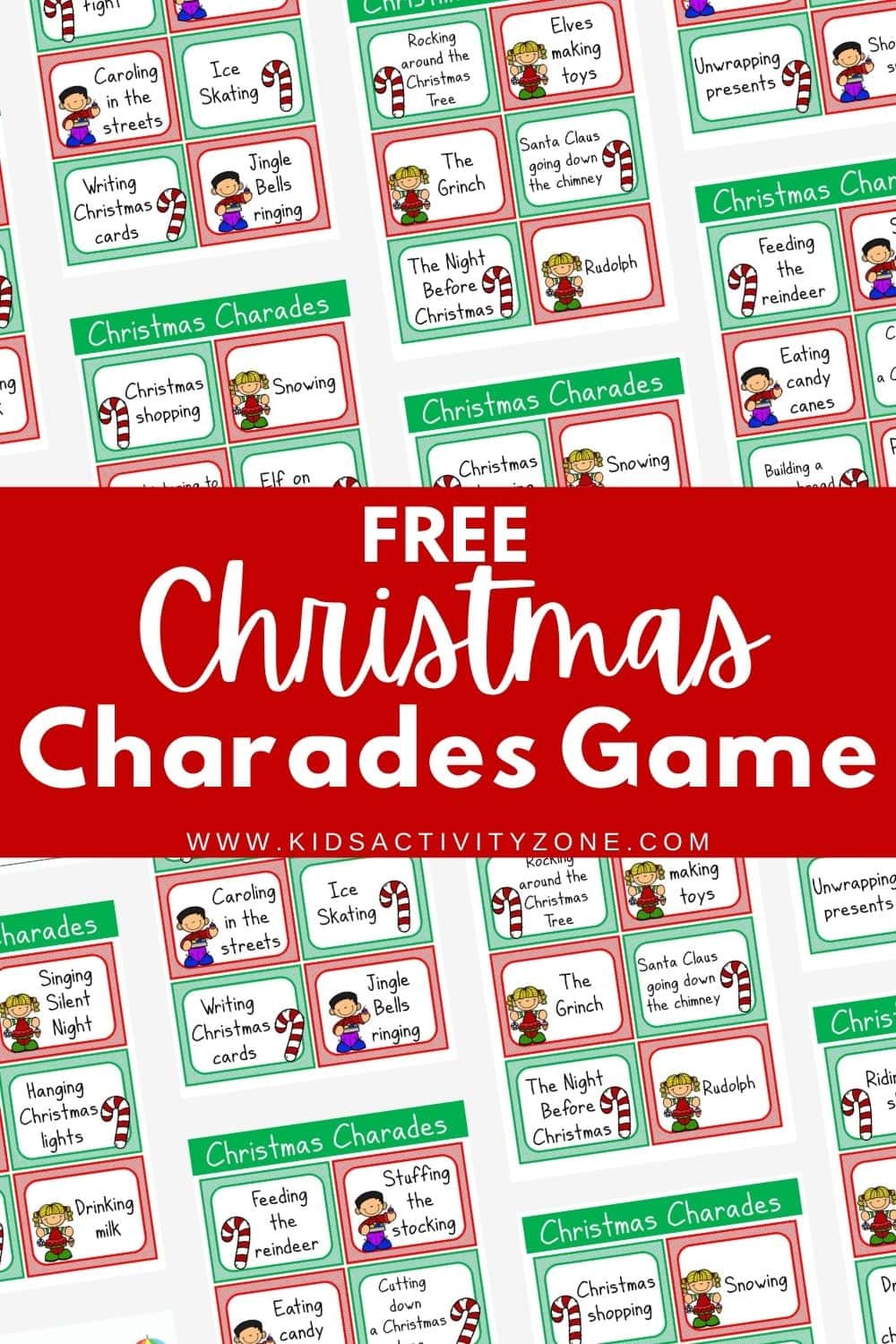 Looking for a easy and fun game for the kids at Christmas? This Christmas Charades is the perfect activity! The kids love it and it keeps them active while having fun.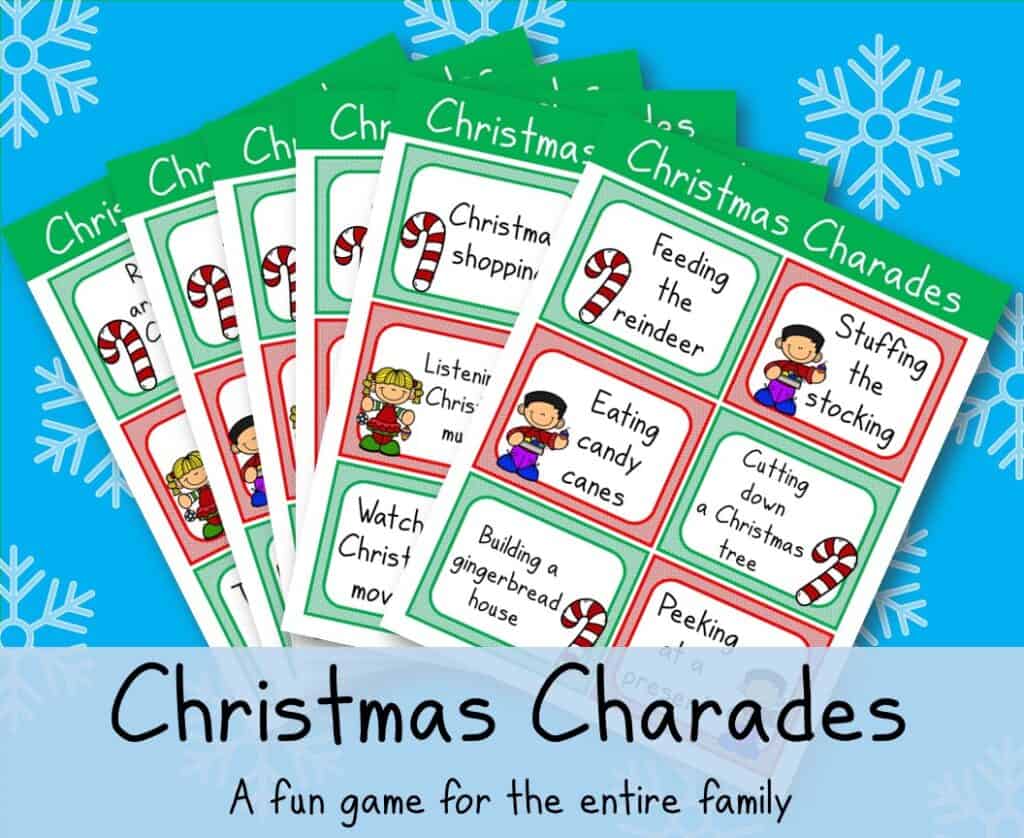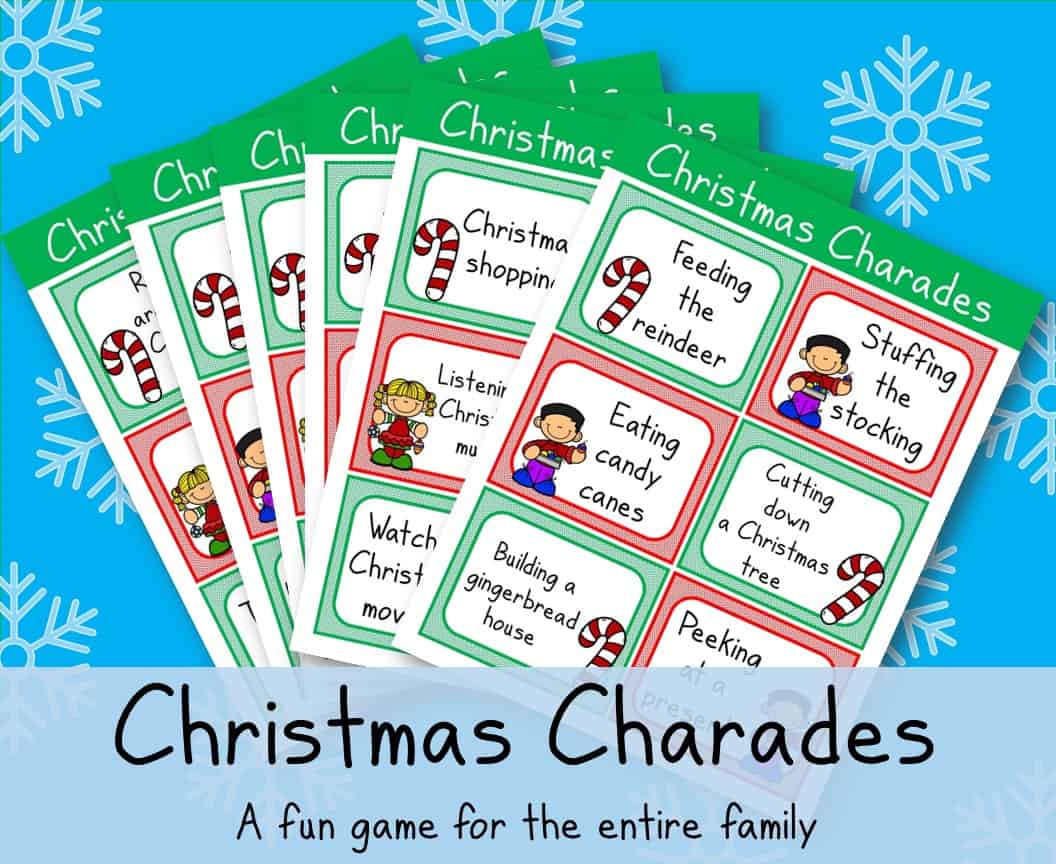 This easy game is perfect for family Christmas, classroom holiday parties, family game night and more. It's the perfect addition to classic songs, snacks and a movie.
Have you ever played this game? It's outrageously fun and exciting and is fun for all ages. You simply try to act out the word on the back of the card without speaking for your team to guess before time runs out.
We always make sure to play it on Christmas Eve. It's a fun tradition to start!
Steps to Play
First print out the free printable Christmas Charades sheets and cut them apart.
Fold each card in half and then place it in a basket or another container.
Form two equal teams if you want to make it a competition.
Then take turns choosing a card out of the basket and acting it out for your team to guess before 3 minutes runs out.
If the team guesses it correctly they get a point.
Then the opposite team draws a card, acts it out and tries to guess it within the 3 minutes.
This continues until all ideas are used up.
The team with the most points wins.
Equipment Needed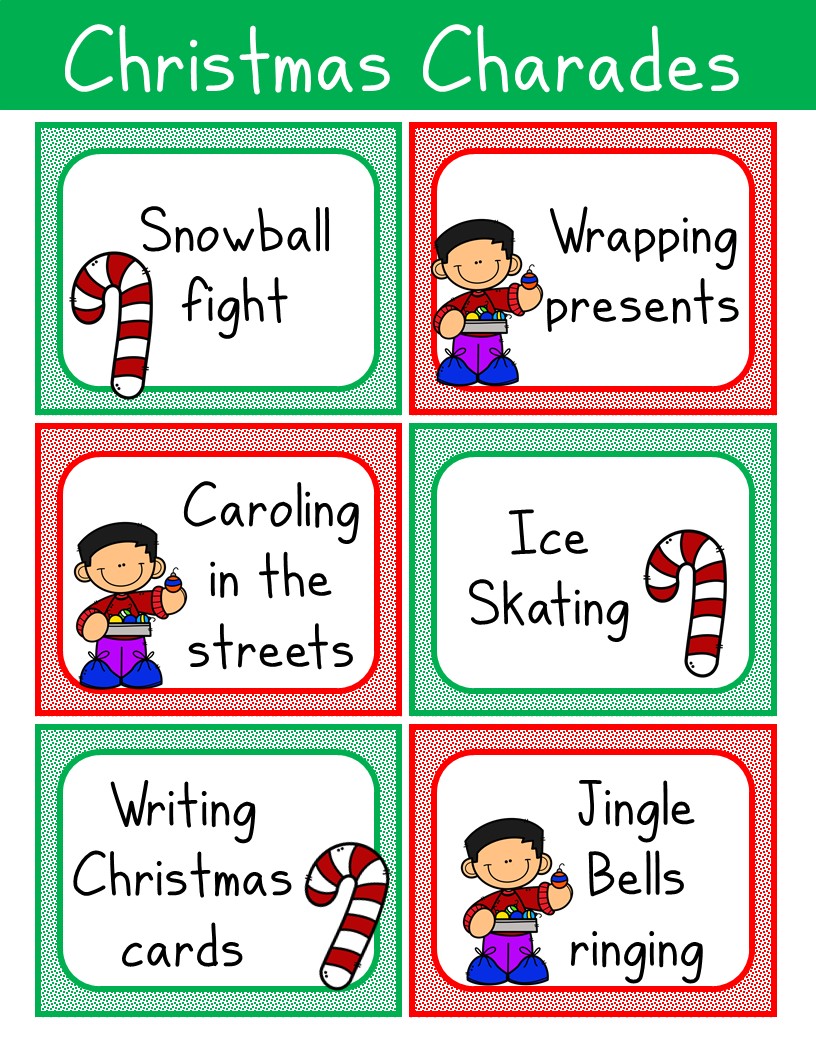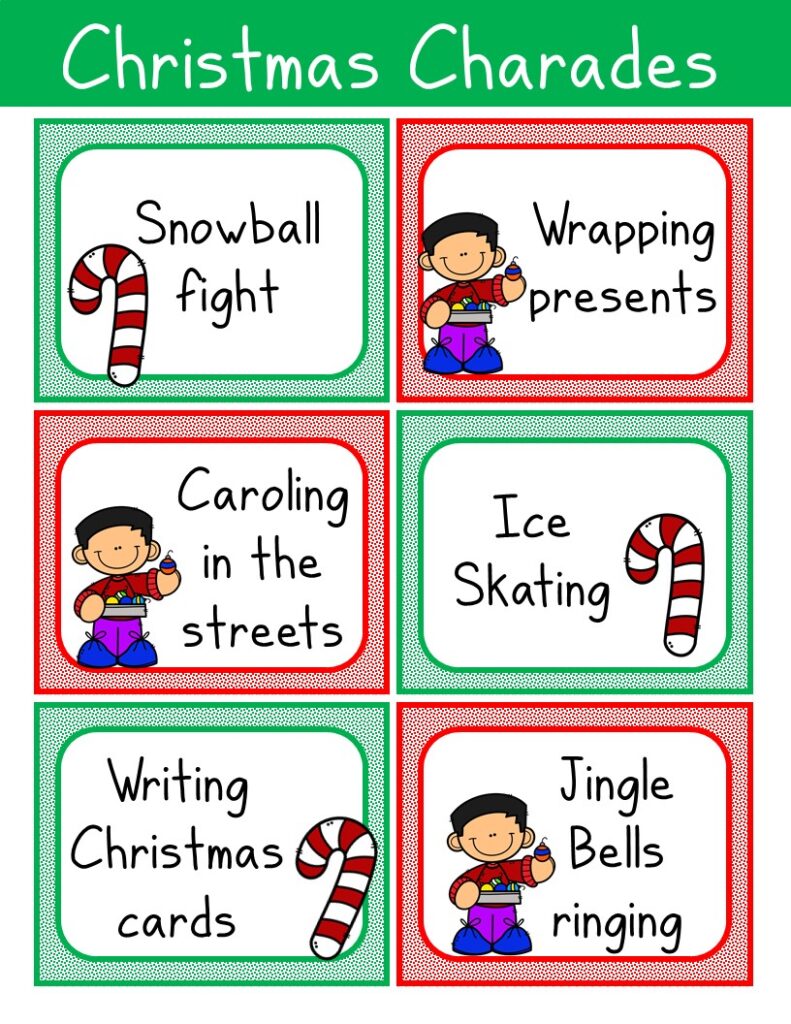 Example Charade Cards
Rudolph
The Grinch
Building a Snowman
Baking Cookies
Those are just a few examples of many of the fun Charade cards.
Grab this game and have a fun filled holiday season!