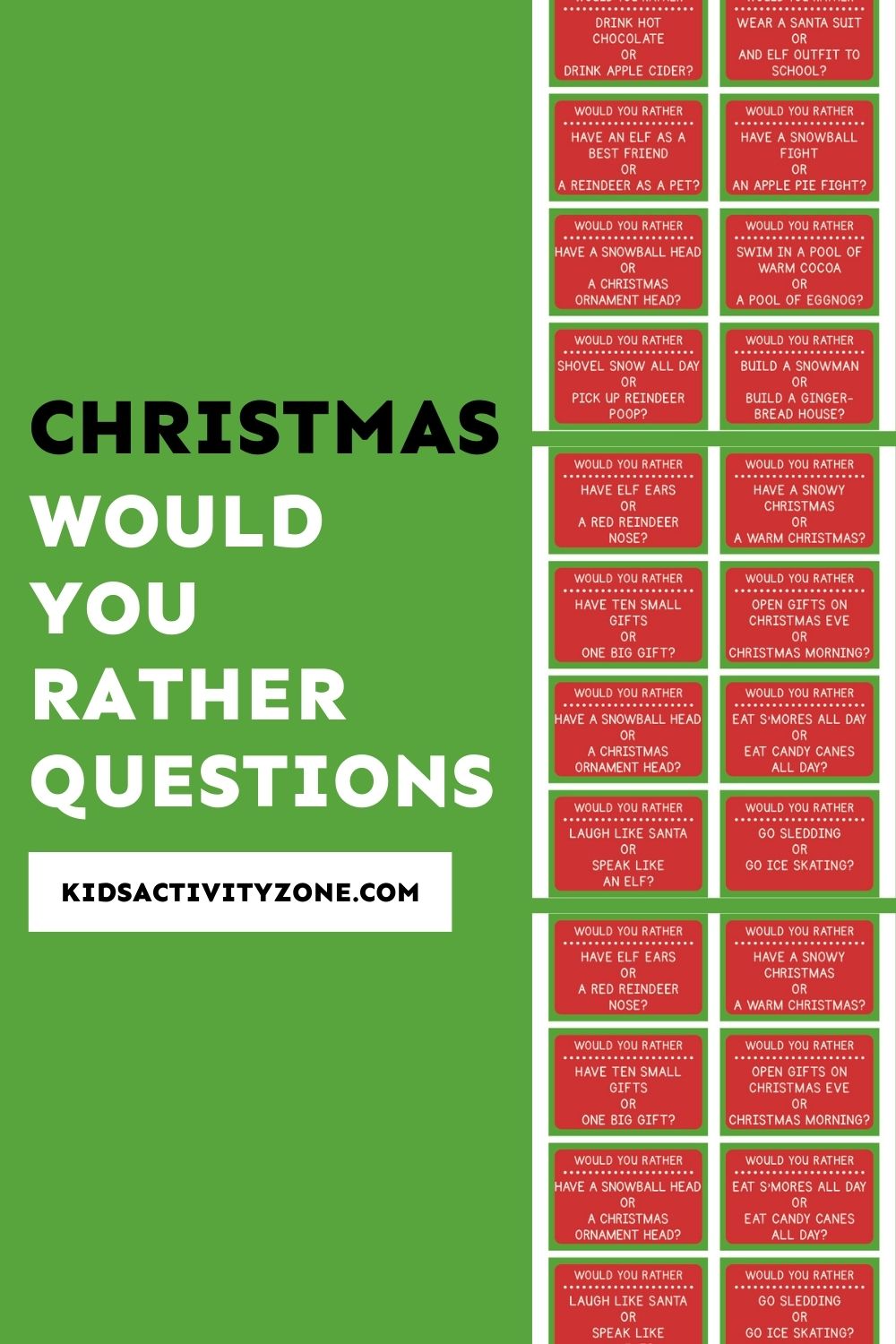 Grab this free printable for a Christmas Would Your Rather themed game! It's perfect for passing time during the holidays, a fun brain break during school, at home during dinner and so much more. Print out the cards and have fun asking each other "Would You Rather"? questions that are themed!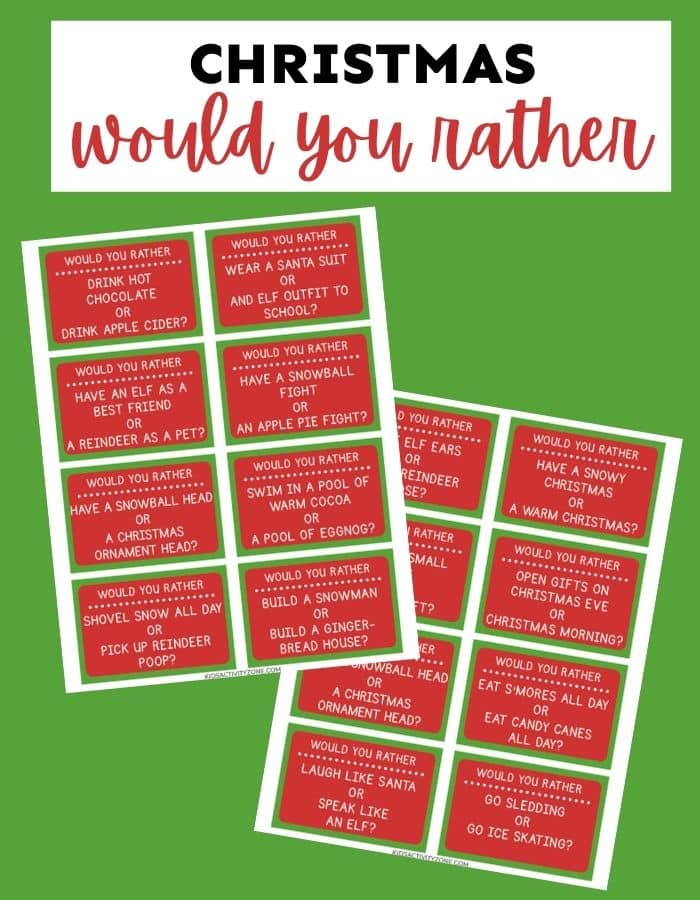 It's Christmas season which means it's time for holiday parties! This free printable Christmas Would You Rather Game is always a hit! Sometimes it's referred to "This or That" game.
Each card has a Christmas themed question with two options as the answer. It's the perfect way to have some giggles, get to know each other better and have fun!
This free printable includes three sheets of questions for a total of 24 different questions, plus an envelope to hold the cards.
Plus, it helps children learn how to have a respectable discussion and debate about the answers each of them have, develop critical thinking skills, communicate thoughts and ideas to each other, defend their thoughts and opinions, be open to new perspectives and adopt a personal point of view.
Example Christmas This or That Questions!
Would You Rather Smell Like Peppermint or Smell like Ginger?
Would You Rather Receive Socks as a Gift or Receive a Dictionary?
Would You Rather Watch Christmas Movies All Day or Do Christmas Shopping All Day?
Would You Rather Have Gumdrops for Eyes or Candy Canes for Legs?
Would You Rather Drink Hot Chocolate or Drink Apple Cider?
Would You Rather Swim in a Pool of Warm Cocoa or A Pool of Eggnog?
This is even the perfect entertainment for around the dinner table with your family! The kids will have so much fun asking these questions to each other.
Envelope for Cards!
There's even an envelope printable for holding the cards.
We recommend printing everything on white cardstock so you can reuse each year. Simply put the game in your tote of Christmas decorations and pull it out each year to have fun.
To make the envelop simply fold, score, cut it out and glue it together!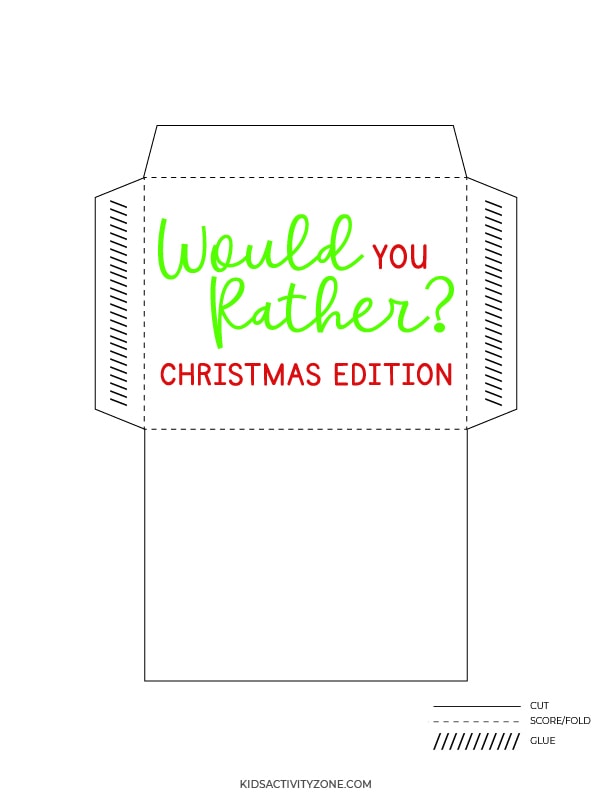 MORE CHRISTMAS ACTIVITIES!
If you take a picture and share it on Instagram while enjoying this game make sure to #kidsactivityzone or tag us @kidsactivityzoneblog so we can see them!