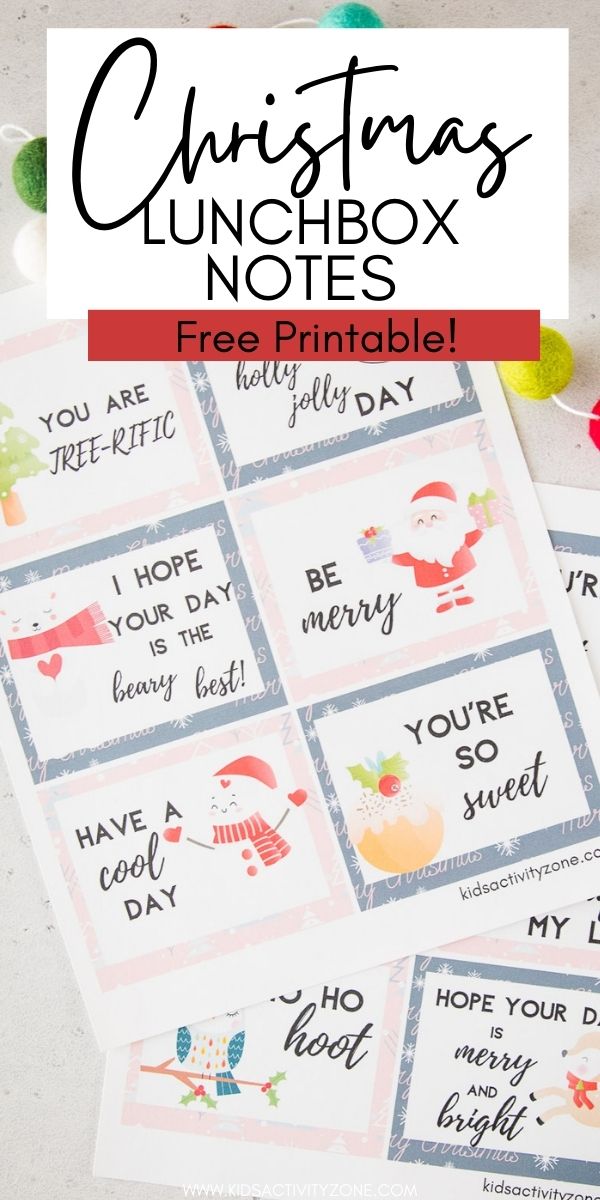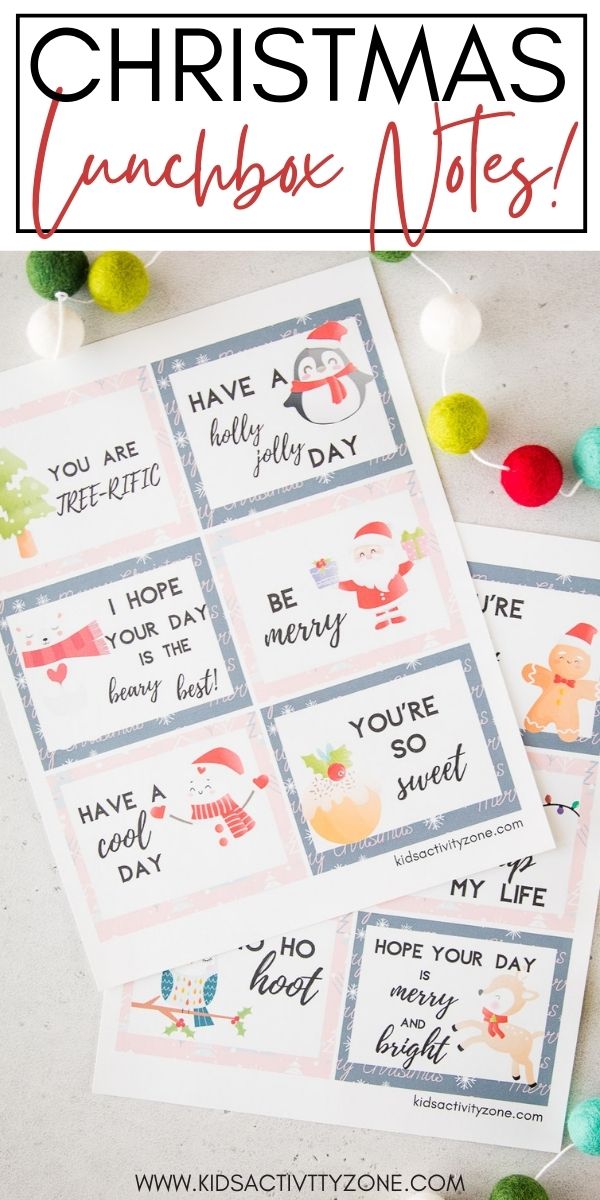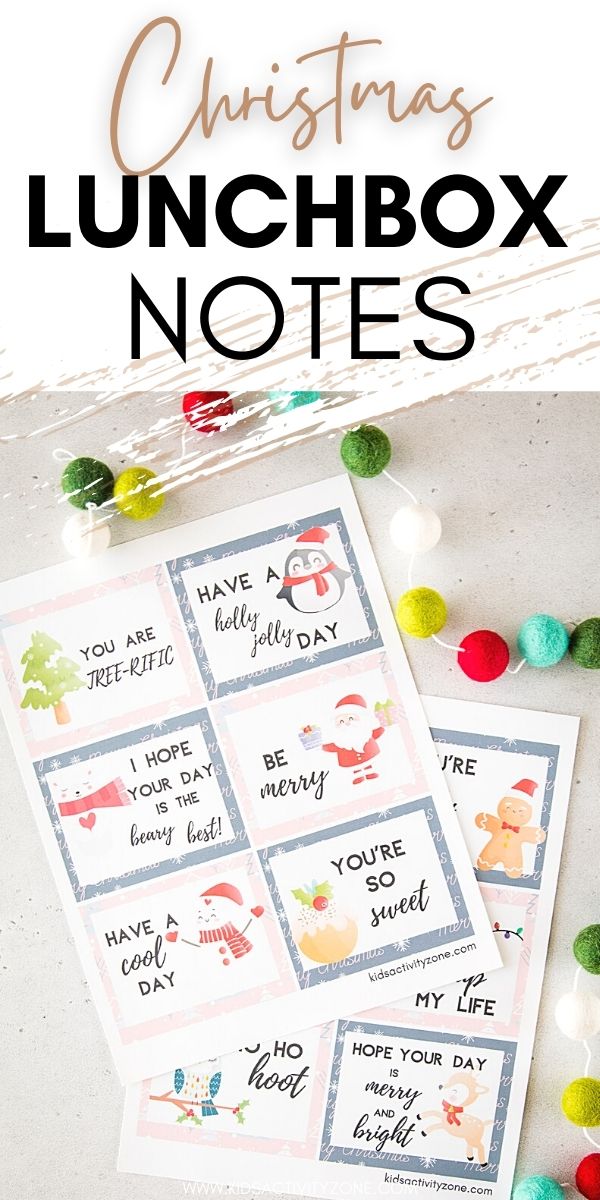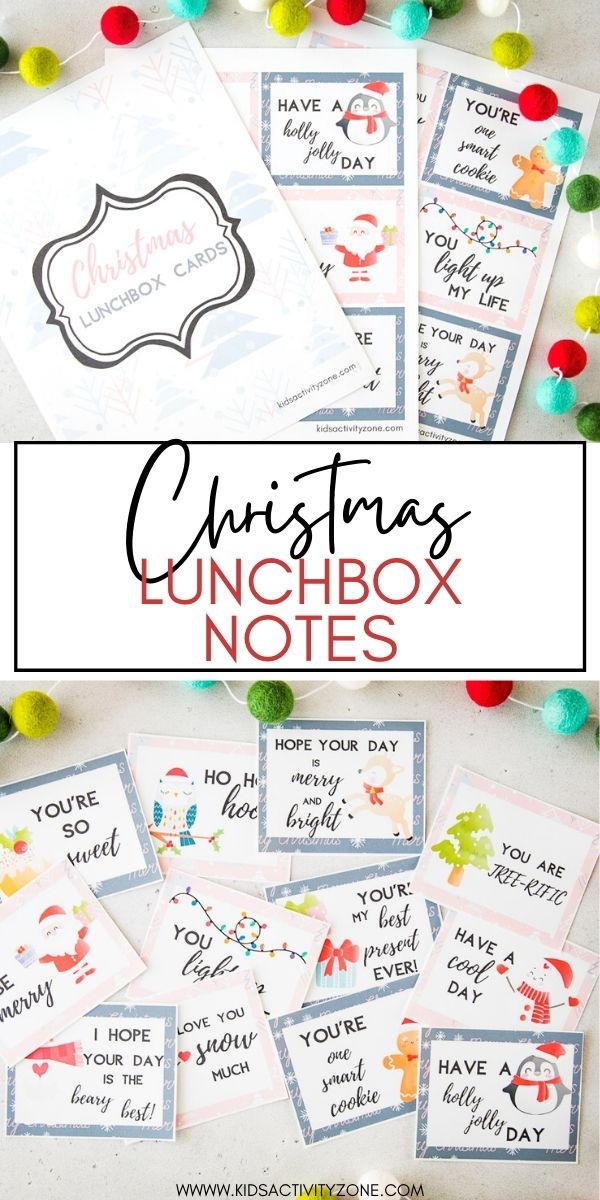 Send a sweet message from home in you children's lunchboxes with these fun and free printable Christmas Lunchbox Notes! Every child will enjoy a this special touch in their lunchbox.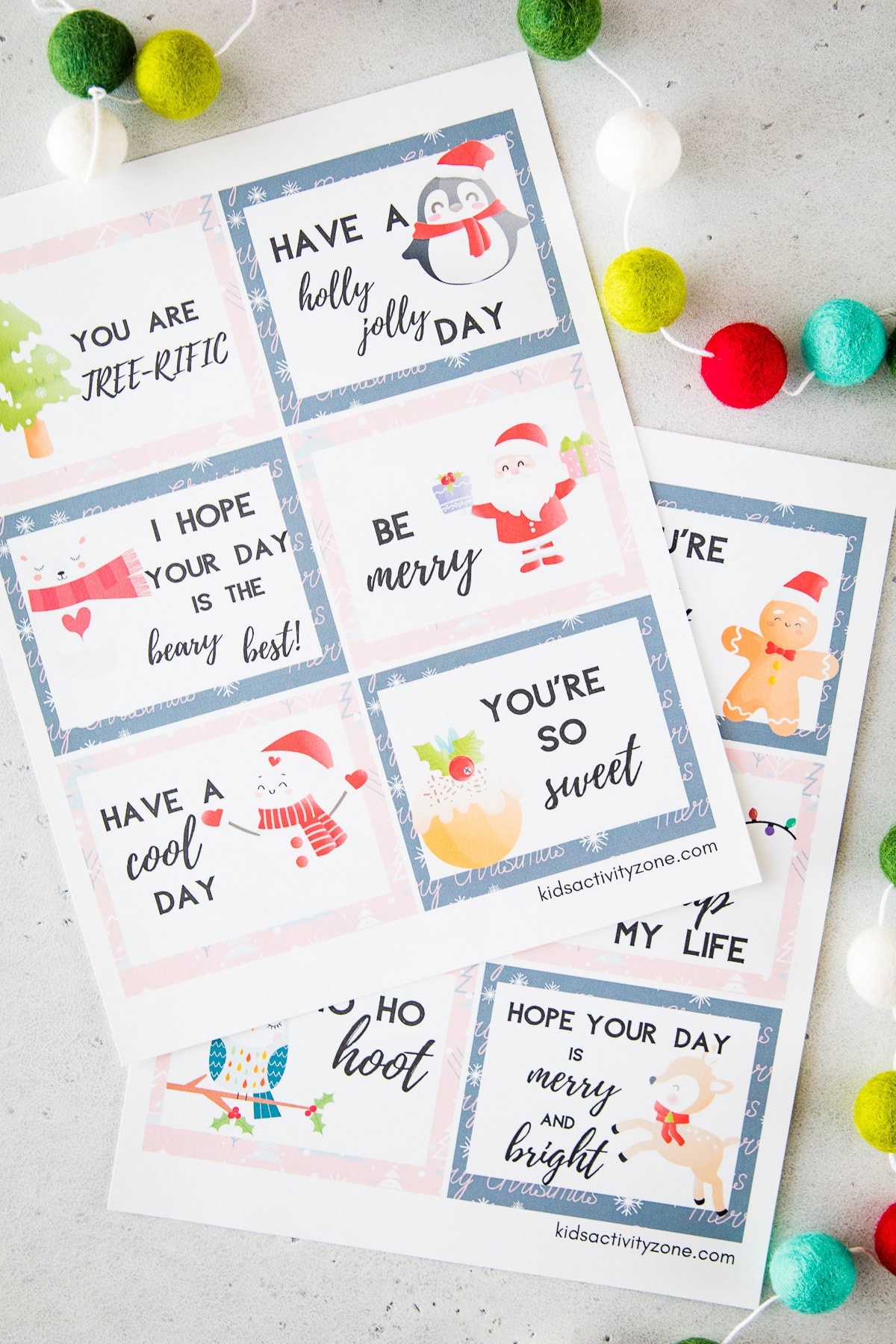 A message from home during the middle of the day at school is always welcome! Especially when it's Christmas themed and so cute. These Christmas Lunchbox Notes are a quick and easy way to make sure you child knowns you are thinking about them.
This printable has 12 different notes that you can print off on two different pages. Simply print out the printable then cut into individual notes and enjoy!
We recommend on printing them on white cardstock so they hold up better, but if you only have white printer paper that will work too!
Extra Ideas to Write on Your Lunchbox Notes!
Printable Christmas lunchbox cards are a magical way to put a smile on your child's face during their day at school. These cards are so easy to print out on card stock, cut apart, write a little note on the back and put in your child's lunch box.
It's a simple reminder to them that when they are away at school you are still thinking about them. Here are some things you can write on the back of the cards to convey your love.
When they are having a rough time:
You are so strong.
You can do anything you set your mind to.
You are so smart.
You got this.
Take a deep breath and know this will all be okay
When you feel stuck, just take the next step.
Remind them you love them:
I really, really love you.
When you are at school, I miss your laugh.
You make every one of my days better.
I am so grateful I get to be your Mom (or Dad).
You are a wonder.
Your smile lights up a room.
Silly Jokes:
Why couldn't the pony sing? She was a little horse.
What does a snowman have for breakfast? Frosted Flakes
Where does Santa go after Christmas? A ho- ho- hotel
How does a sheep say Merry Christmas? Fleece Navidad
What do Snowmen do on the weekends? They just chill
How does a gingerbread make his bed? With a cookie sheet
What is Santa's favorite snack? Crisp Pringles
Sending your child a secret little note with your child's lunch is like getting to give them a hug in the middle of their school day. They get to remember that their parent is thinking of them and loving them. You can get these Christmas Lunchbox Cards right here to share a smile.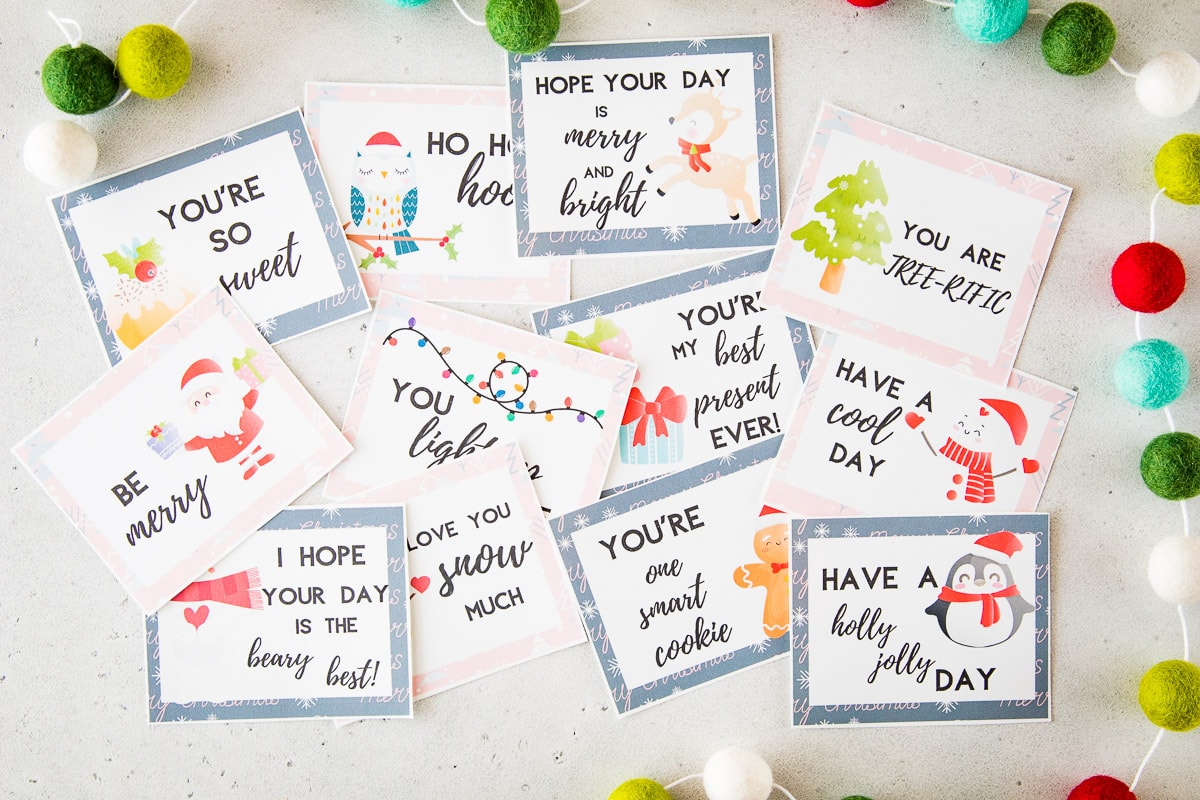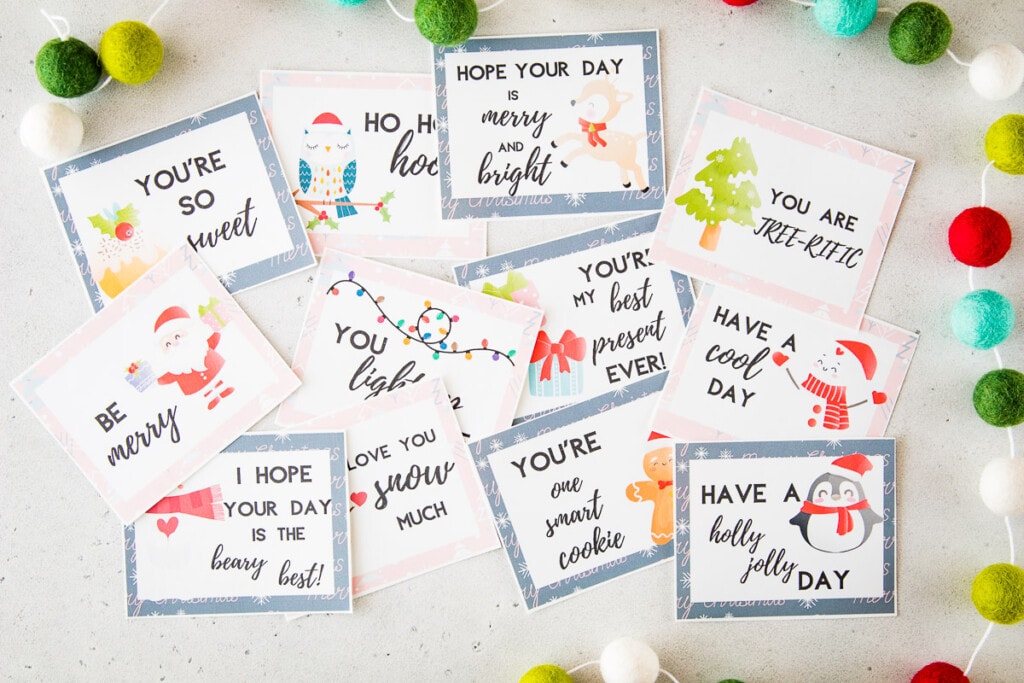 MORE EASY CHRISTMAS PRINTABLES FOR KIDS
If you take a picture and share them on Instagram make sure to #kidsactivityzone or tag us @kidsactivityzoneblog so we can see them!