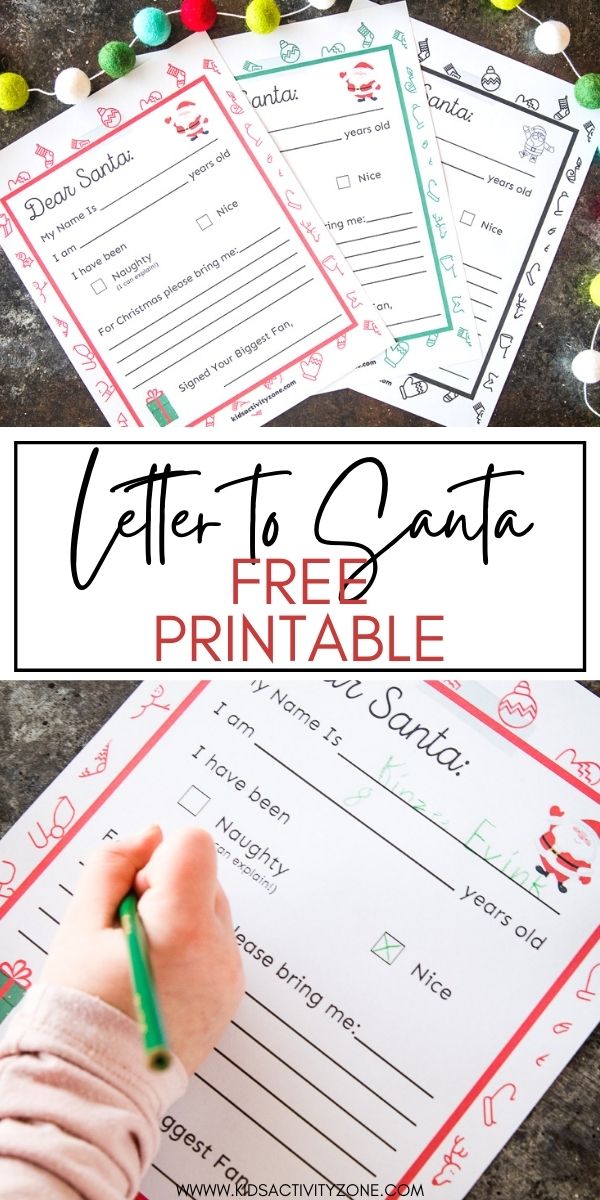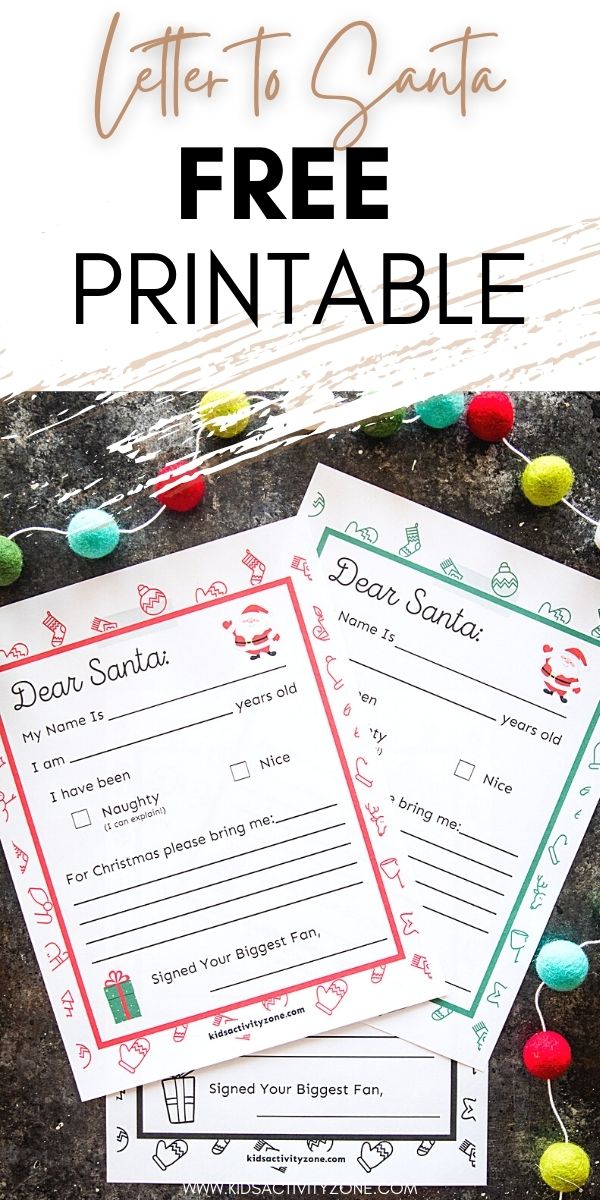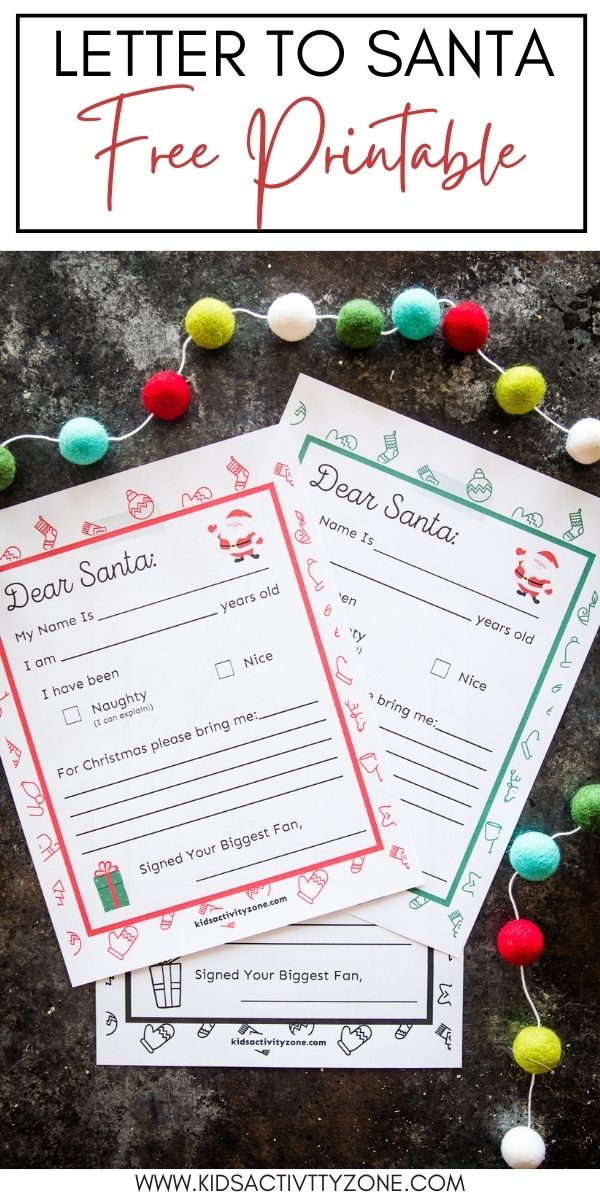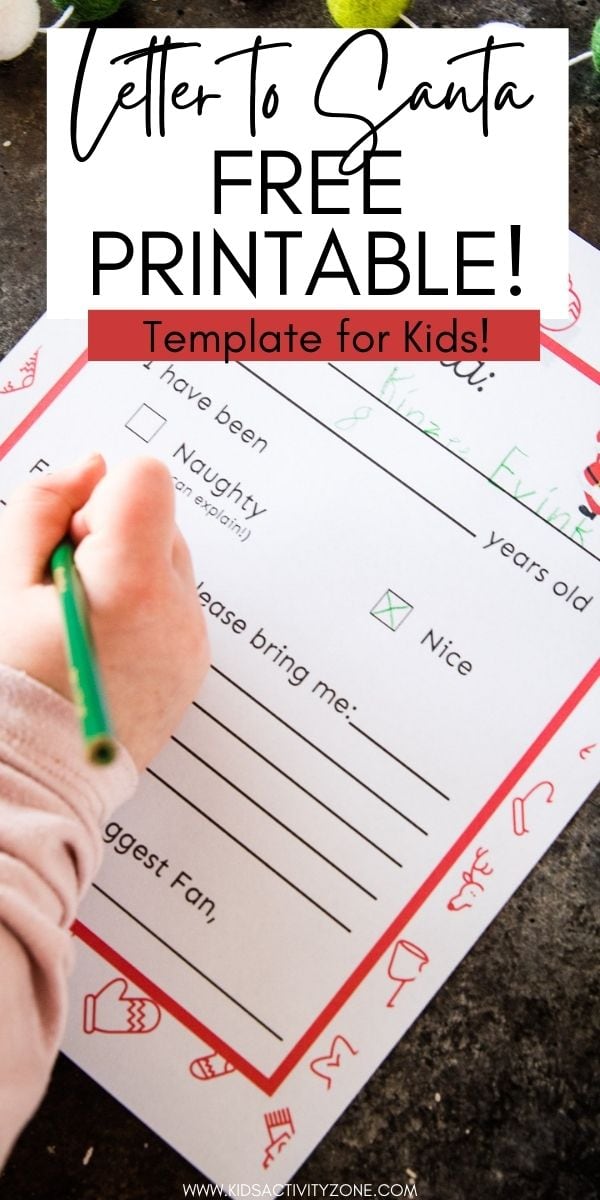 Santa is coming to town and the kids need to get their letter to the North Pole! Grab this free Letter to Santa Printable for the kids to fill out. There's no time like the present to write their letter to Santa and get their wishlist in!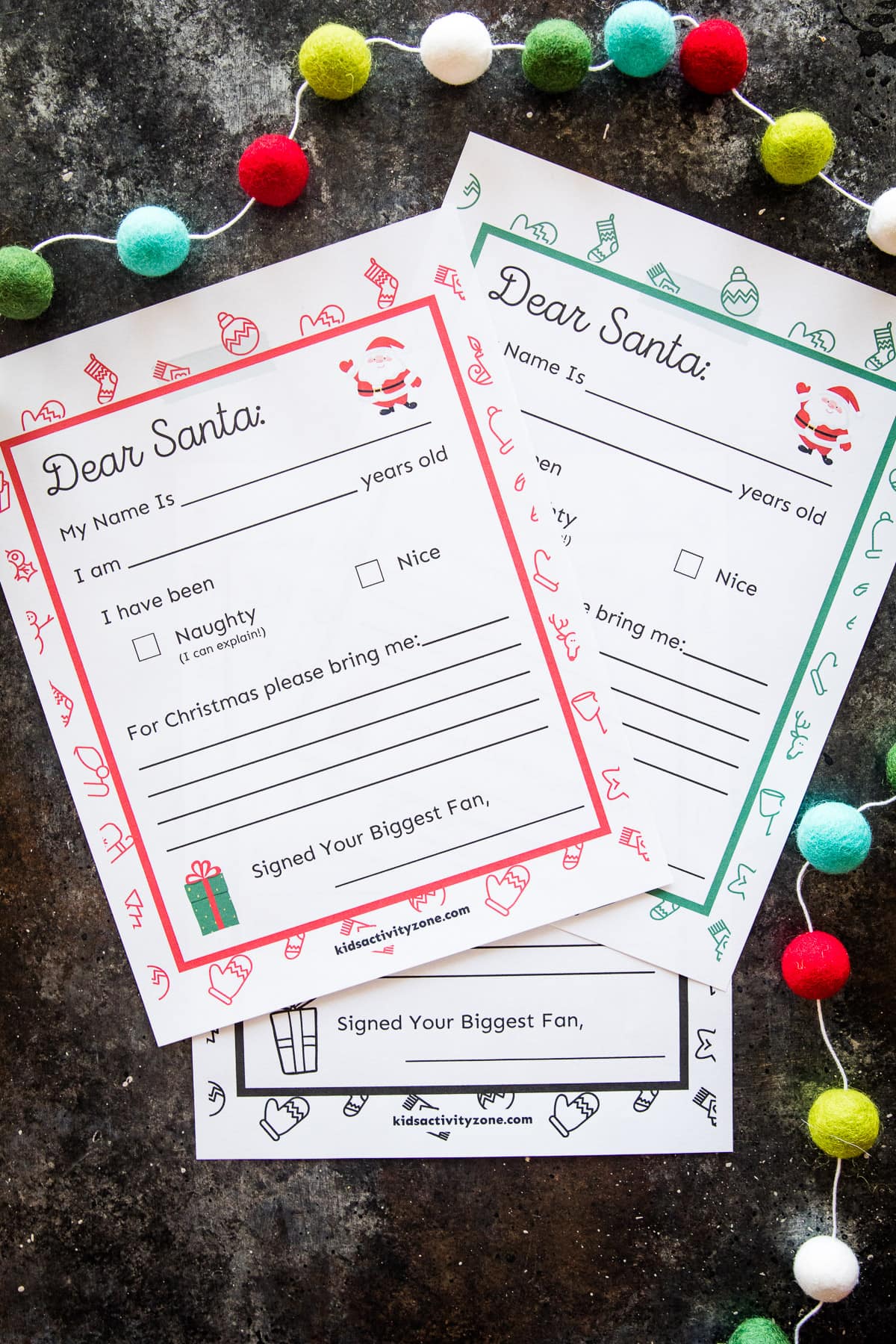 The countdown is on and Santa will be coming to town. It's time for the children to fill out their Letters to Santa and get them mailed off. This free template is a quick and easy way to get that letter off!
It's perfect for younger kids because the template let's them write their name, age etc. but provides enough already wrote that it's not overwhelming.
I write down the gifts they want and they copy them over to the letter. Combining learning and fun is the best way to learn!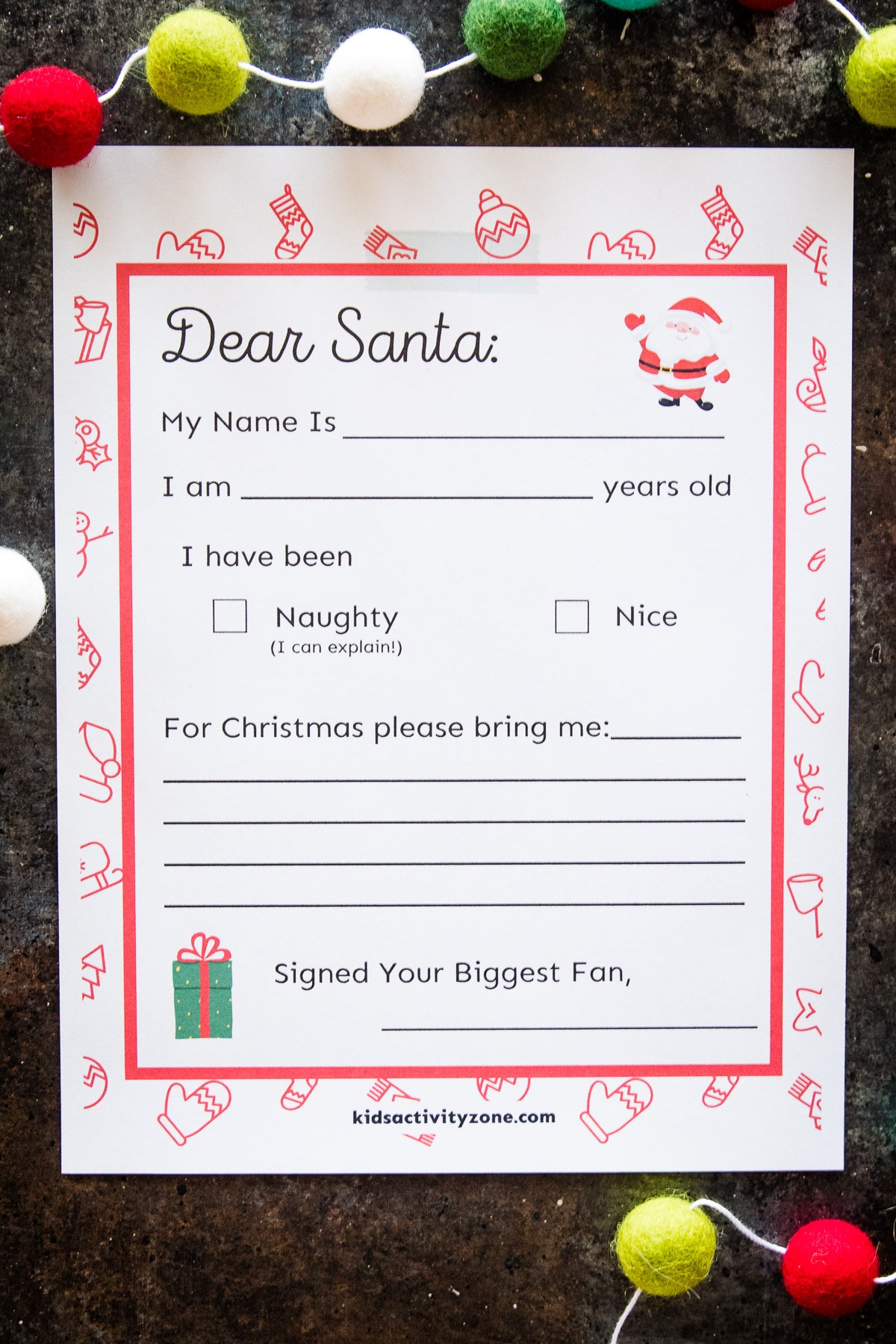 Letter to Santa Printable Template!
The letter comes with a green background, red background or a black background where they can color in the images.
Each Letter to Santa has the following fill-ins:
Name
Age
Naughty or Nice
Gift Request
Signature Line
It's cute, simple and fun!
Plus, this helps Mom too! I always take a picture of it so I can remember what they are requesting from Santa!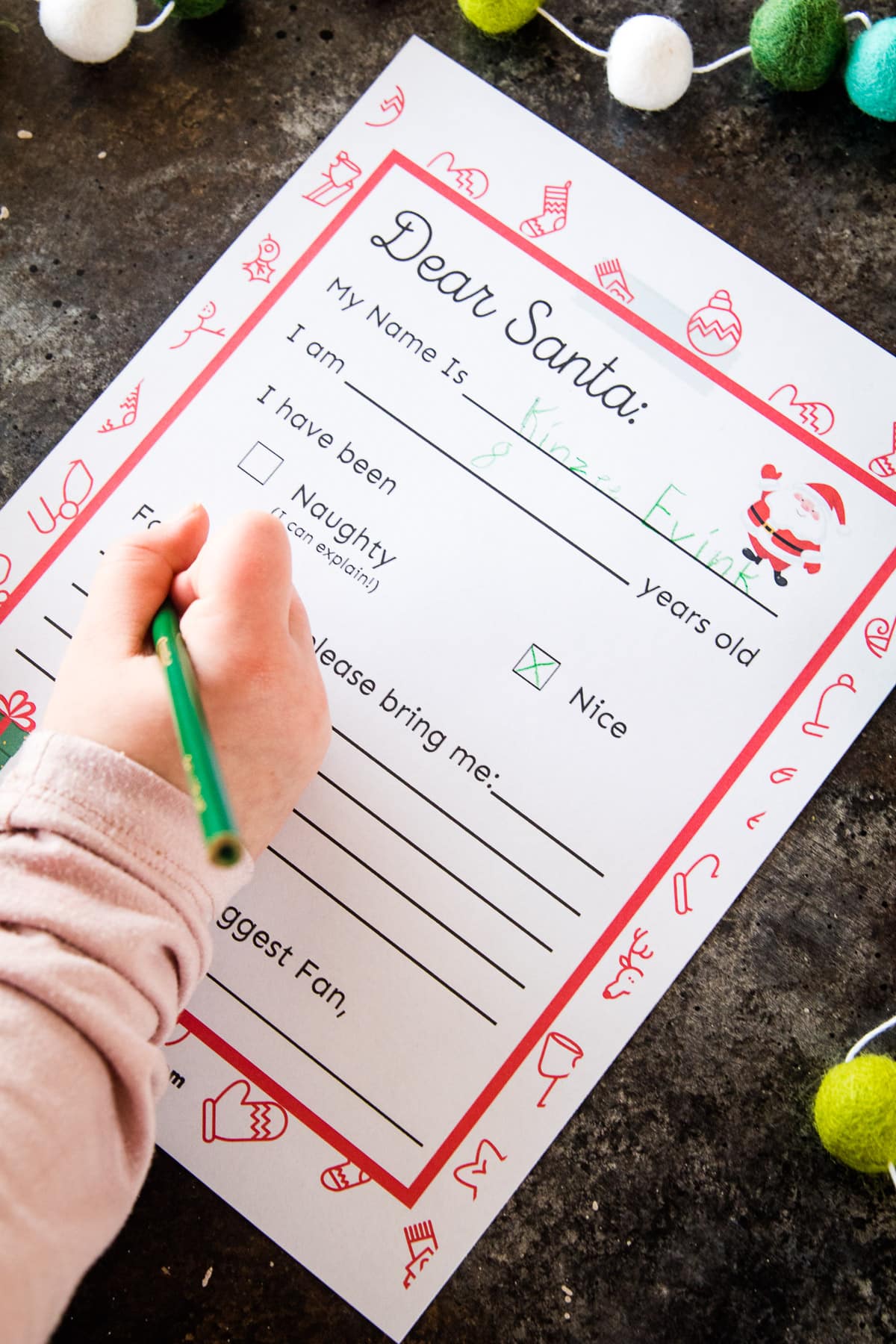 How to Mail Your Letter to Santa and Get a Response!
Did you know the USPS has a Greetings from the North Pole Post Office program? They get a reply (filled out by you) complete with the North Pole Postmark! It's a great way to introduce kids to letter writing, stamps and penmanship.
First, have the kids fill out this printable letter.
Then put it in an envelope. Address the envelope to: Santa Claus, North Pole.
Now, you need to do something! You write a personalized response to the children's letter and sign it "From Santa."
Insert both letters into an envelope, and address it to the child.
Add the return address: SANTA, NORTH POLE, to the envelope.
Ensure a First-Class Mail stamp is affixed to the envelope.
Place the complete envelope into a larger envelope, with appropriate postage, and address it to:
NORTH POLE POSTMARK
POSTMASTER
4141 POSTMARK DR
ANCHORAGE AK 99530-9998
USPS recommends sending your letters by December 7 so that they can be received by the Anchorage, AK, Postmaster no later than December 14. Santa's helpers in Anchorage, AK, will take care of the rest!
Tips from USPS:
To save paper, write on the back of your child's letter. If you keep them together, your child will also be able to recall what he or she wrote.
When responding as Santa, make letter from Santa as personal as possible by highlighting your child's accomplishments over the past year. For example, helping around the house, receiving good grades in a particular subject at school or participating in community service activities.
This is a great activity for Thanksgiving that the whole family can enjoy, including parents, grandparents, aunts, uncles and other caregivers.
Find more information on their website Letters from Santa!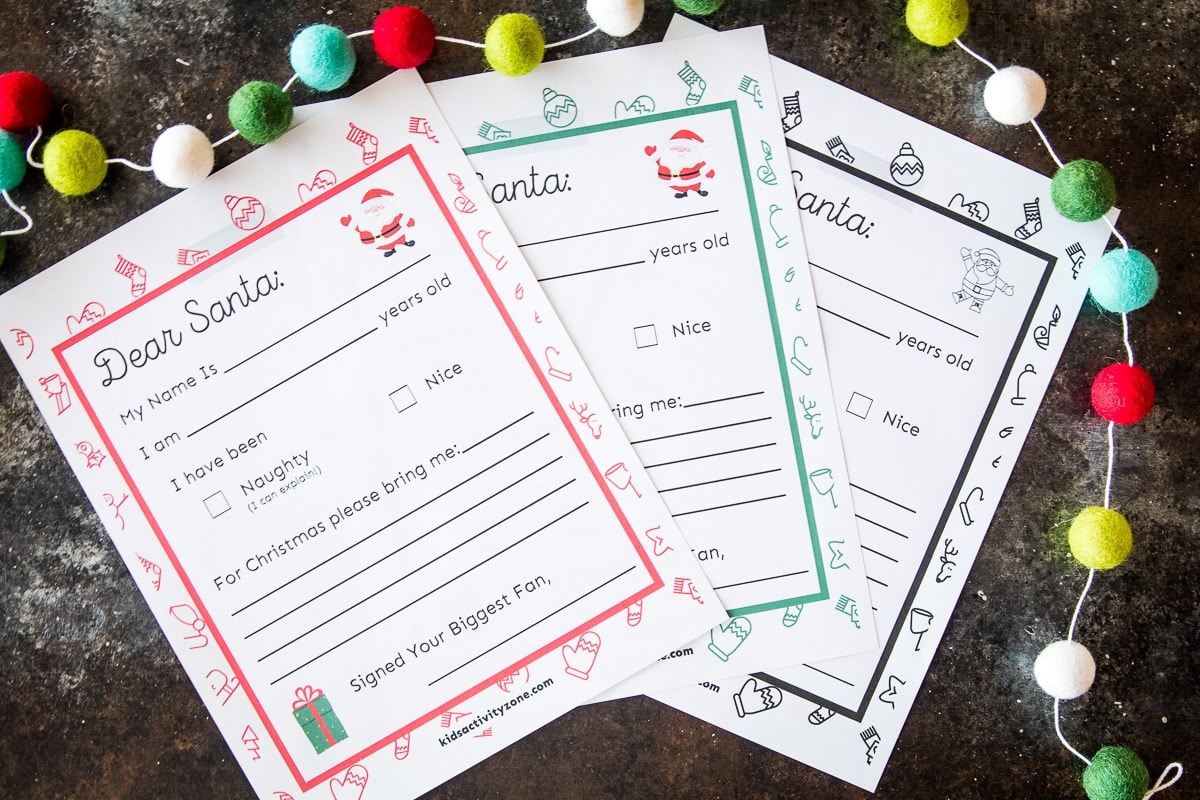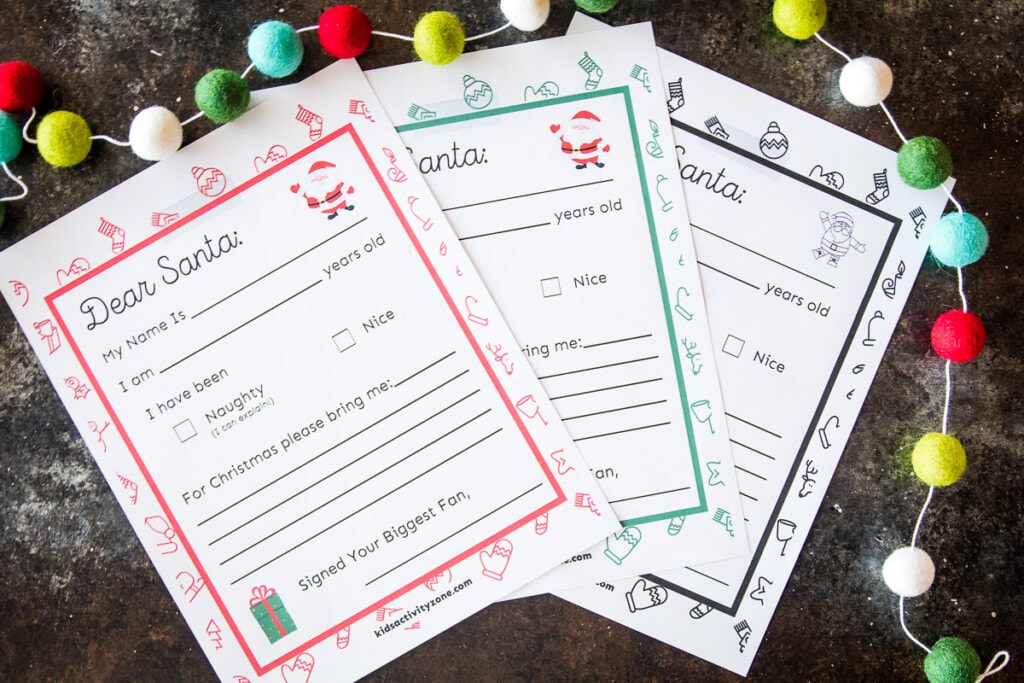 More Fun Santa Activities!
If you take a picture and share them on Instagram make sure to #kidsactivityzone or tag us @kidsactivityzoneblog so we can see them!