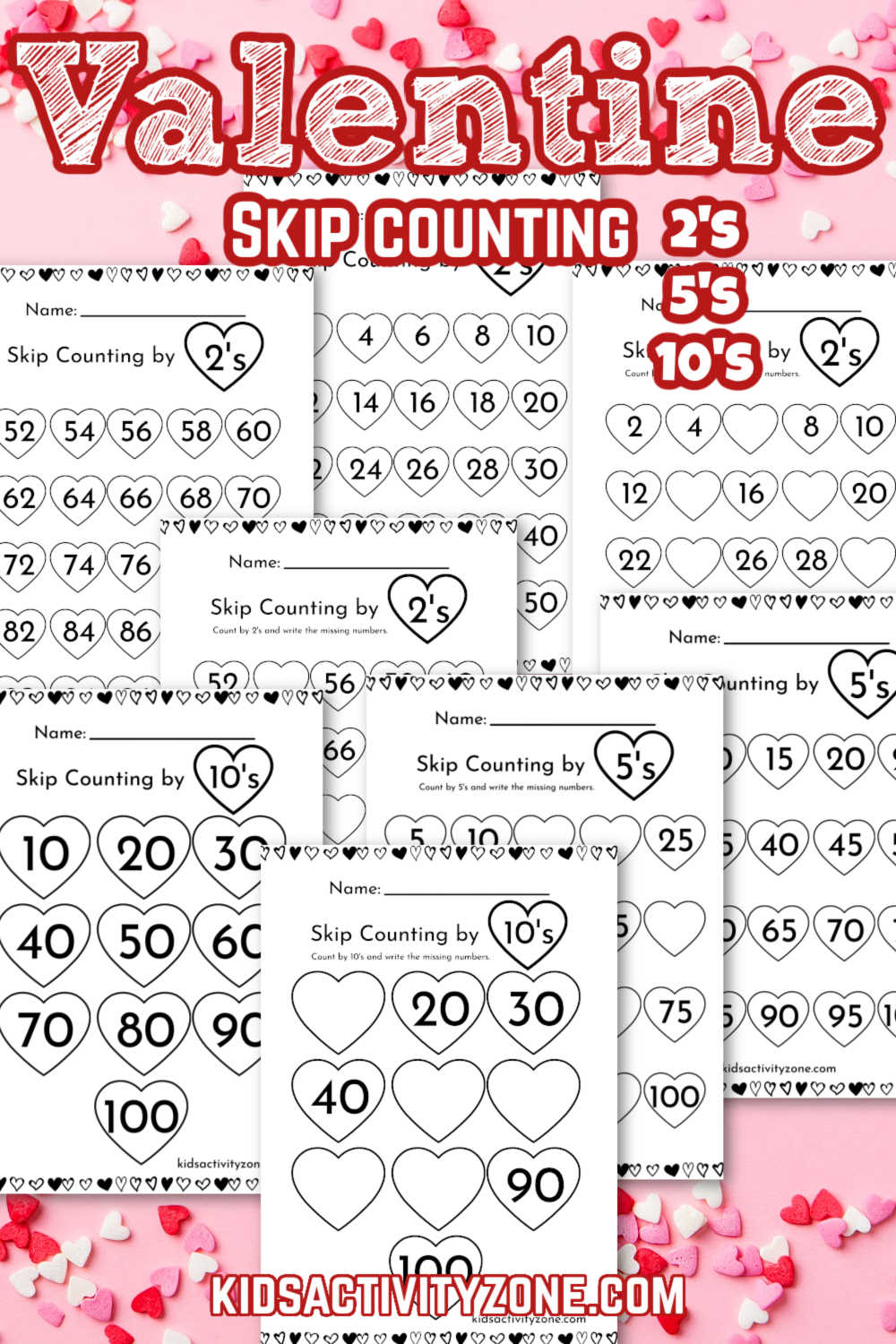 Make math time enjoyable for your kids with these free valentine's day skip counting printable. It's perfect for young elementary students and fun with a Valentine's Day theme! Practice skip counting by 2s, 5s and 10s with 8 free printable worksheets.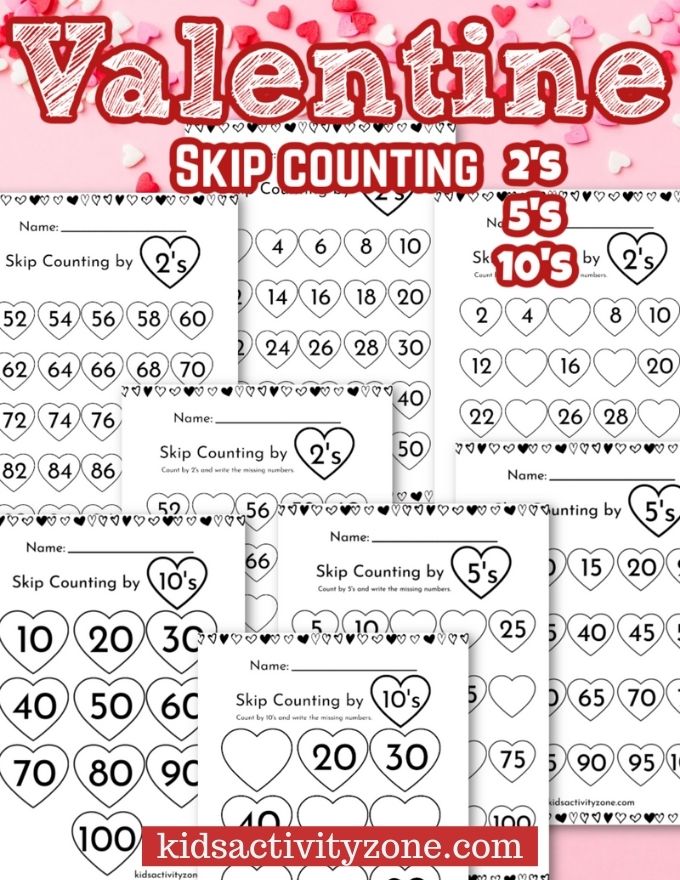 Learning and teaching don't have to be boring. Fun-themed learning is all about including stuff that gets the kids excited and one such event is valentine's day. Kids love Valentine's day and all the good stuff associated with it.
This printable worksheet packet comes with a printable with all the the skip counting chart with hearts filled in for counting by 2s, 5s, and 10s. Plus, it comes with a worksheet for each group so the kids can fill in the missing numbers to practice counting by 2s, 5s and 10s.
That's why I decided to come up with these fun and educational Valentine's day skip counting free printable. This skip counting activity is perfect for preschoolers, Kindergarten and Pre-k kids who are just getting to identify their numbers. And for summer time, I've got these great printable Preschool Math Practice Sheets.
These fun and cute math printable cards are perfect for reinforcing the number game and get kids excited about learning math. So fun, right? The thing I love most about this printable is that kids take it as a fun activity and not a boring math task that almost always warrants a tantrum.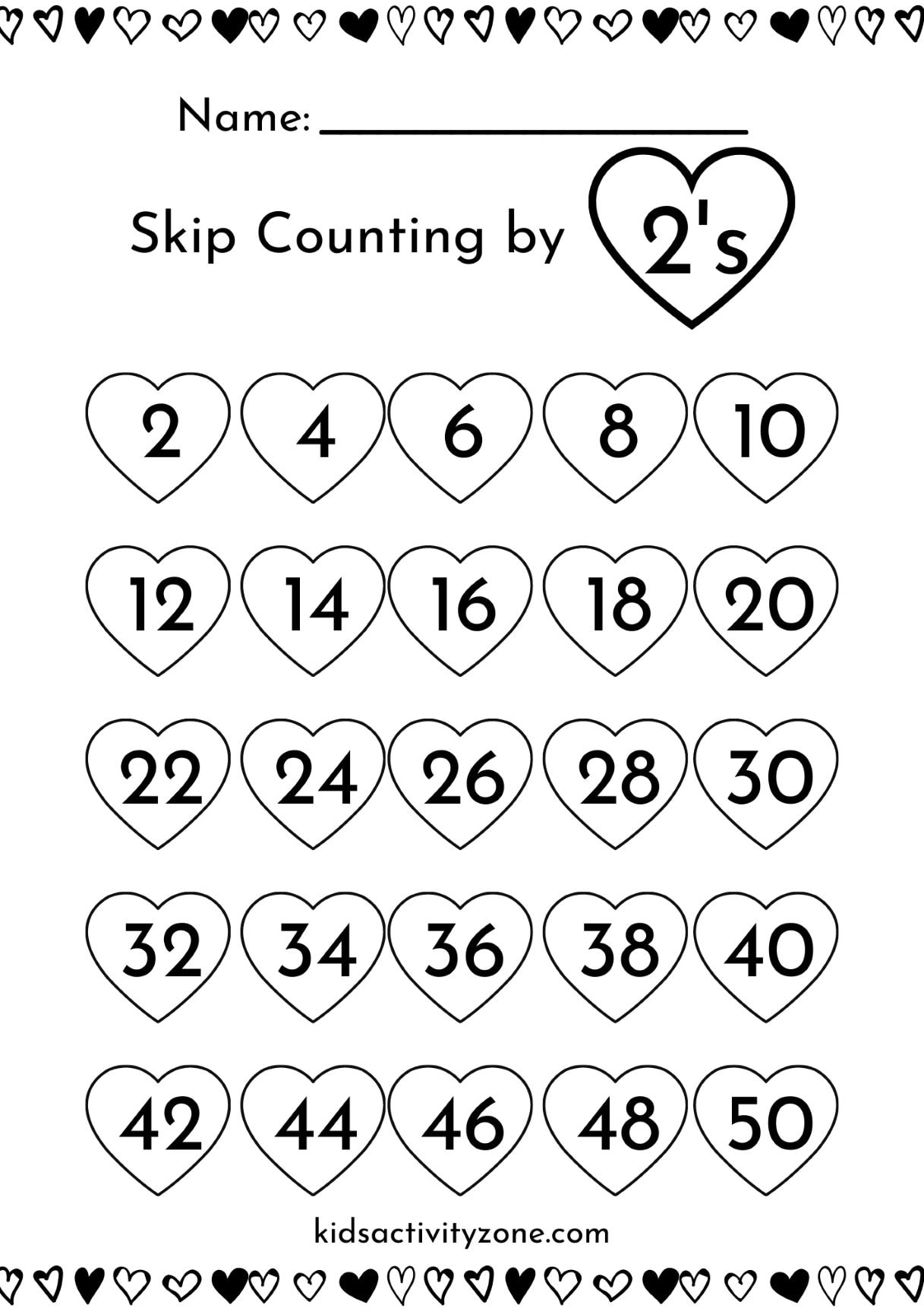 Valentine Day Math Activities
Use this printable to have some fun while learning math this February. The best part is that this valentine's day math worksheets are fun, free and do not require any additional supplies.
It's a perfect tool for teacher, parent or home-schooling parent to supplement the math curriculum at home or school. Just print these cards and laminate (optional) and that's it!
You are ready to have unlimited math fun at home or school without spending any money.
Supplies You Need
If you want to use these printable for one time, you can do away without laminating them. But if you want to use the cards and printable in the future, it's best to laminate them or print them on card stock.
This makes them all the more durable and long-lasting so that the learning never stops. You can put them in zip lock bags after you are done with them so they don't get misplaced.
If you want to reuse this printable print on white cardstock and them laminate. Grab these washable dry erase markers too!
Another great option are these Dry Erase Pouches. You can use them for whatever activity you are working on. Simply slip the piece of paper in the pouch and you have a make-shift laminated worksheet!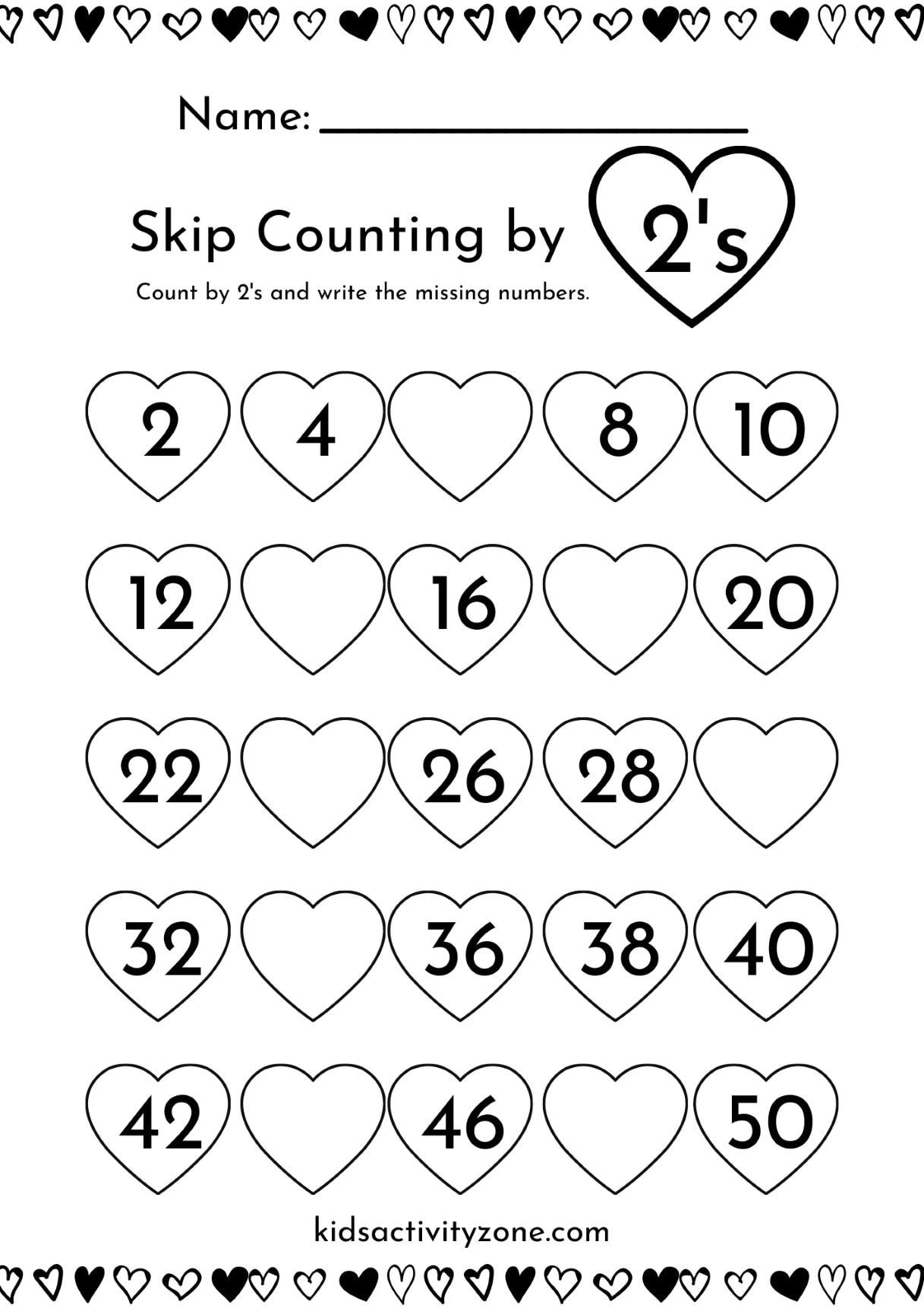 What You Get in Valentine's Day Skip Counting Printable?
This skip counting printable pack includes 8 worksheets that you can print out. These valentine's day math activities have 8 free printables that include skip counting by 2s, 5s and 10s. Kids can fill in the empty hearts with the correct number. These printables can also be used for a variety of fun activities listed below.
Fun Activities to Do With Valentine's Day Skip Counting Puzzle
There are numerous ways you can use these free printable. It all depends on what approach you want to adopt.
You can place some cards on the wall or table and ask the kids to fill in the blanks. Or they can simply arrange them in numerical orders. You can also do some additional sums by combining hearts.
You can also ask the kids to color the heart after putting in the correct number. The options are unlimited that's why this math activity does not feel like learning at all.
Searching for some more fun, free and educational valentine day's activities for your kids? If so, check out our Valentine's day activities section here!
More Fun Valentine's Day Activities
If you take a picture of your skip counting worksheets and share them on Instagram make sure to #kidsactivityzone or tag us @kidsactivityzoneblog so we can see them!