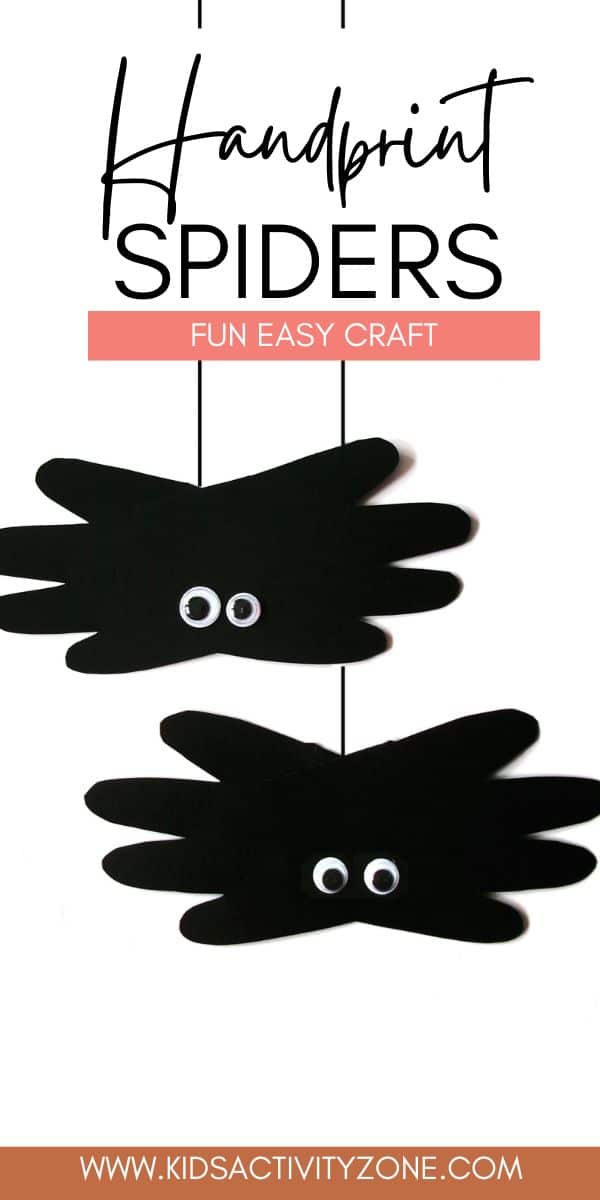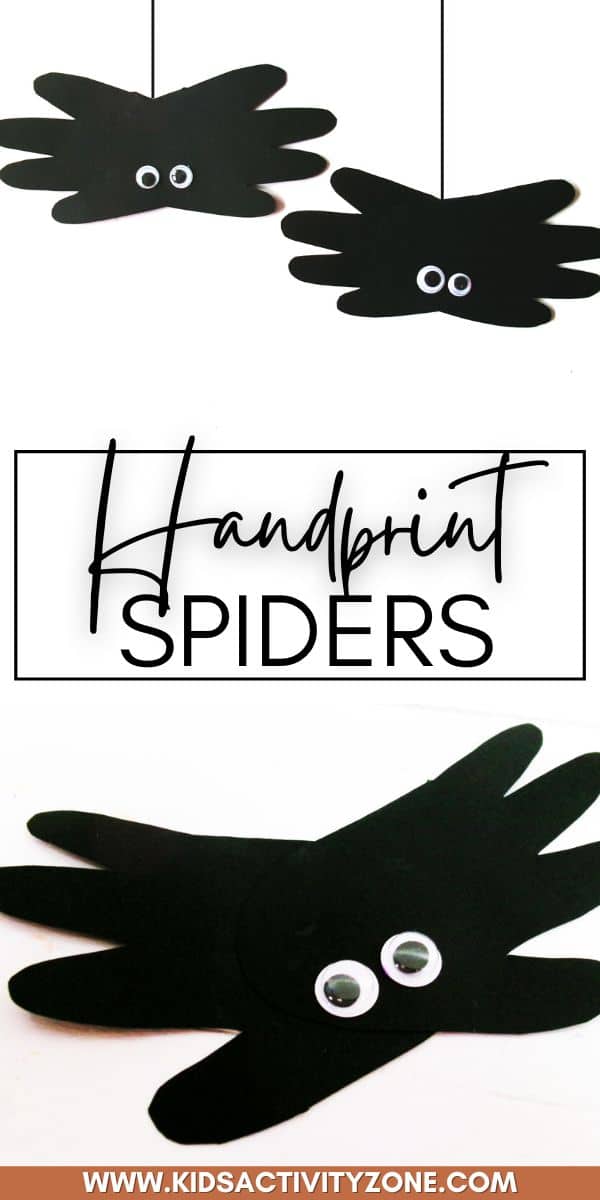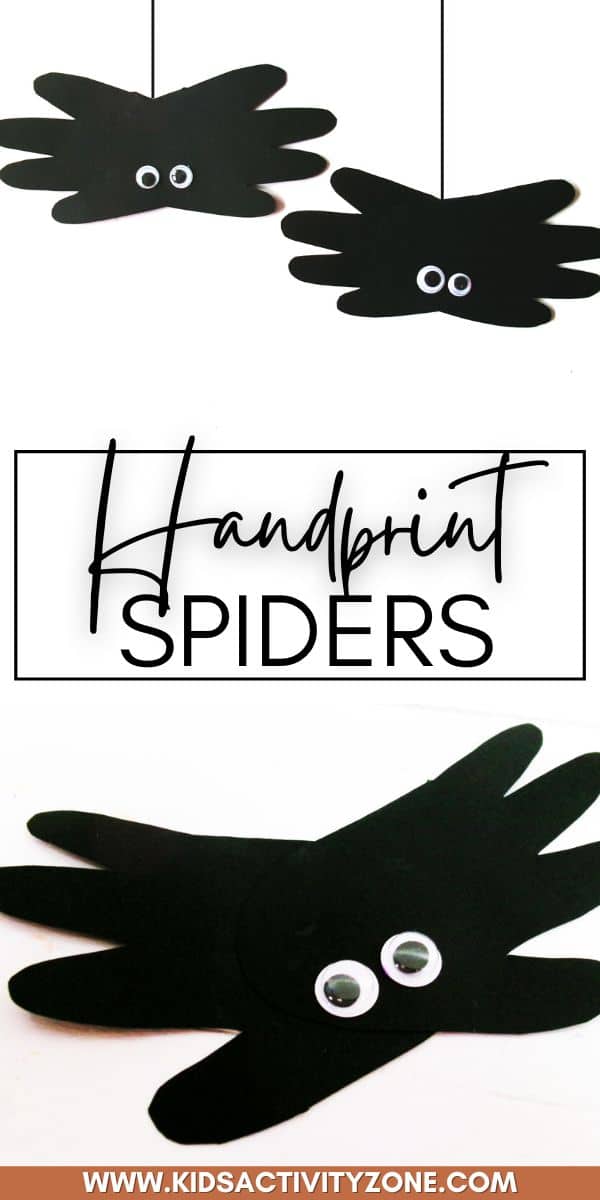 Easy Handprint Spiders are an easy Halloween Craft perfect for making at Halloween parties, at home and so much more. With minimal supplies, prep and time anyone can have fun making these with your kids.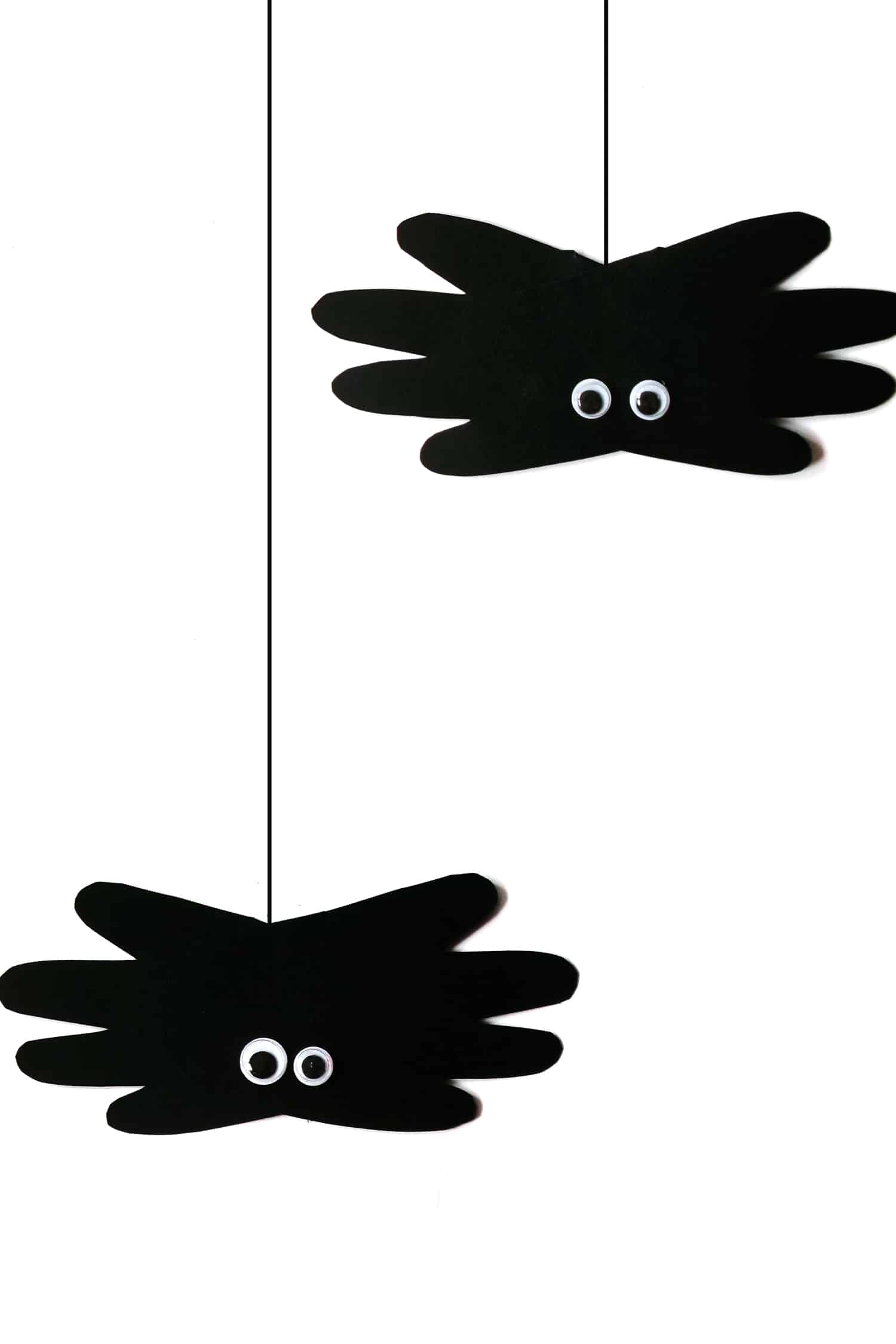 Nothing is cuter than handprint crafts, and this handprint spiders craft is just adorable! Two sweet little hands turned into the most precious spider with silly googly eyes. Halloween crafts don't have to be spooky! These fun spiders and handprint ghosts are the best crafts that can also be used as decoration. I mean, how much fun would it be for your kids to be able to say they made the decorations for the Halloween party?!
This simple craft only takes a few minutes to make and is perfect for all ages. You can use it in a classroom setting, as a fun after-school craft, or just as a way to entertain your kids whenever they're bored.
Craft time is always fun, and I know us parents love to have keepsakes from our kids at all stages of their life! Handprint crafts are the perfect way to keep those memories.
Why You'll Love this Handprint Spiders Craft
Tracing, cutting and glueing are all great activities that help refine fine motor skills. Making this craft extra great for youngsters who need a bit of practice.
You only need five different items to make a spider handprint craft. This craft is affordable and so simple!
This cutie spider is really easy to personalize. Add glitter, bows, hats, and so much more to each spider to make it your own!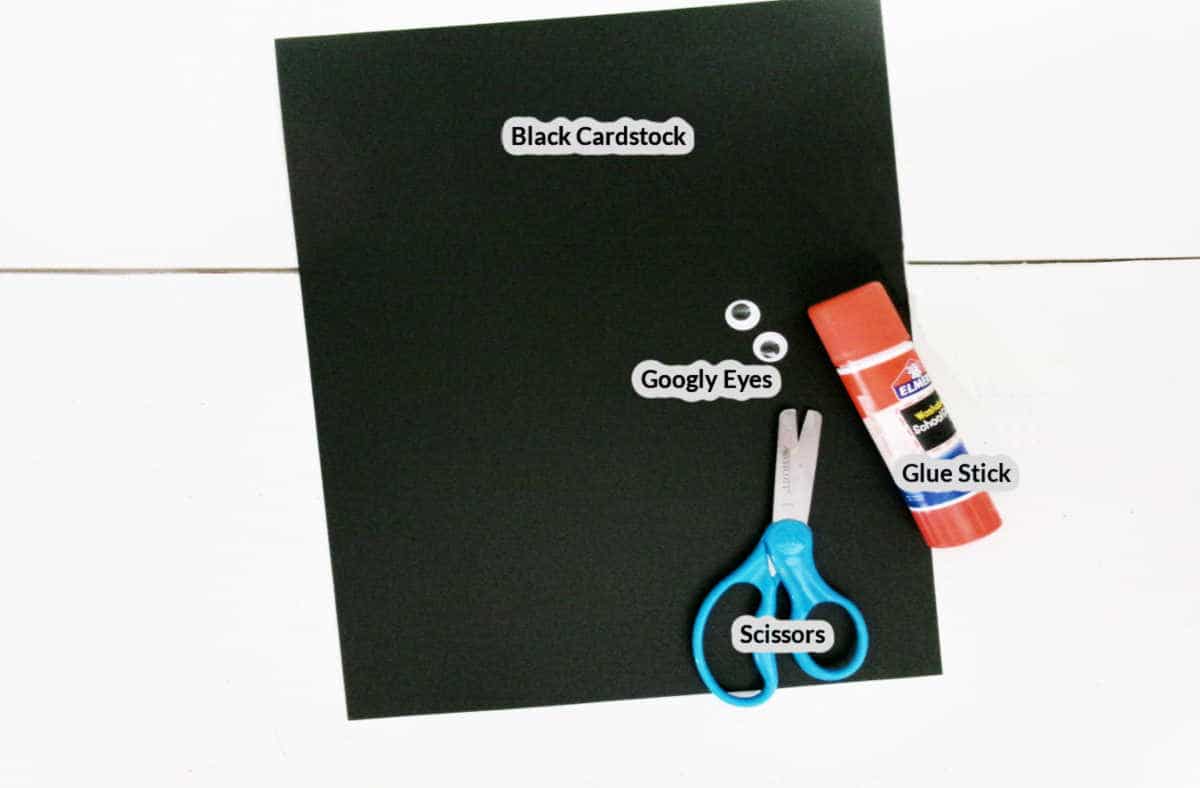 Supplies Needed
How to Make Handprint Spiders Craft
Trace two handprints onto a sheet of black cardstock. Then cut them out and trim the wrist part off of each handprint so that they have rounded edges.
Next, fold back either the pinky of thumb on each handprint so that your handprint spiders craft will only have 8 legs.
Glue the handprints wrist to wrist to make a cute spider shape.
Then add two small googly eyes to the front of the spider.
Add black string to the back of the spider so it looks like it's hanging from a web! Then hang your Halloween spider craft wherever you want!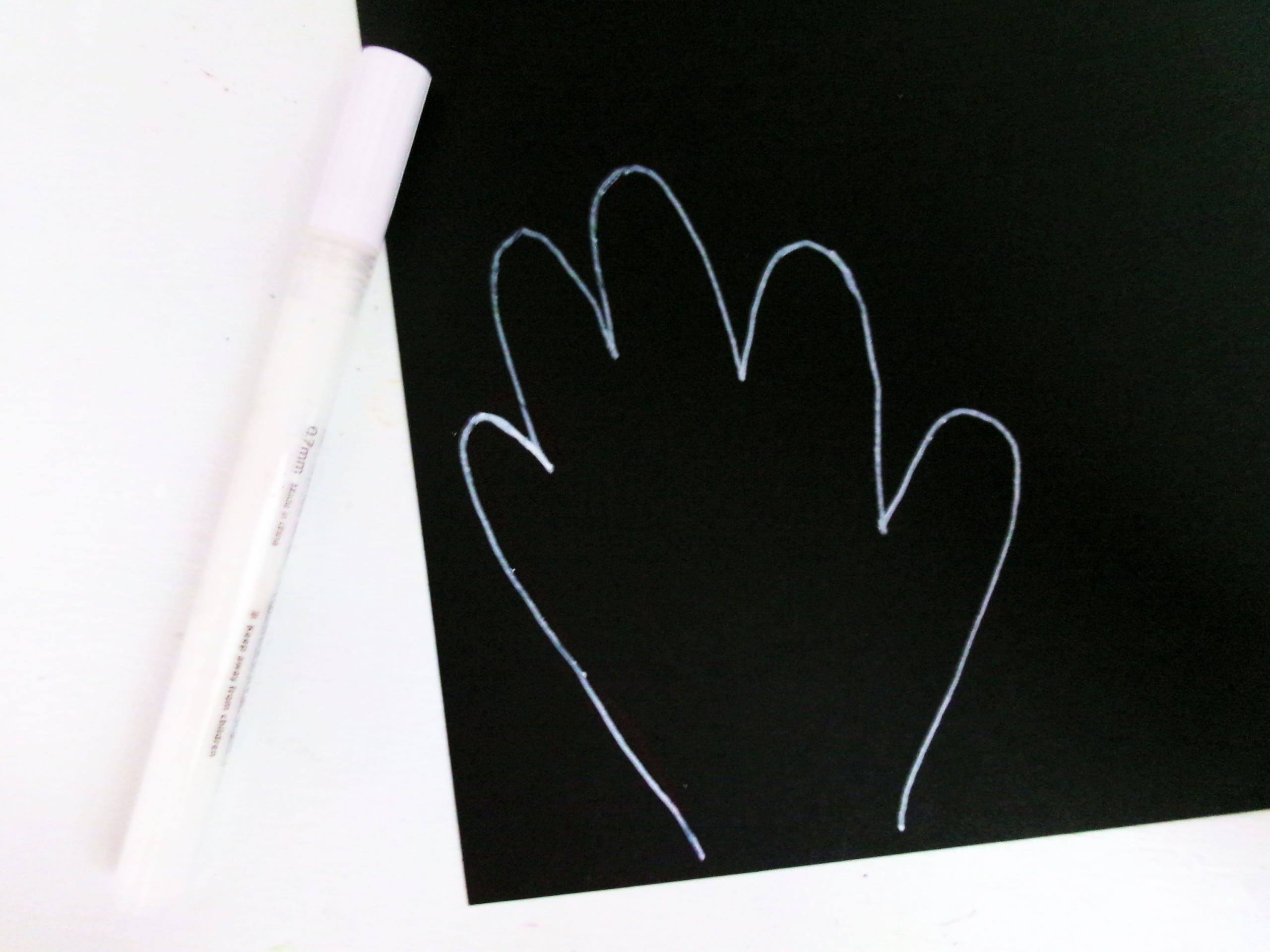 Activities to do with this Handprint Spiders Craft
Turn craft time into an entire lesson about spiders! This is especially great for classroom use.
Start with the spider page in this bug color by number printable. Then you can read a book like The Very Busy Spider by Eric Carle. Or you could read an education book about spiders by National Geographic.
And don't forget to teach those kids the Itsy Bitsy Spider song too!
Make this super fun spider handprint craft and then finish with a snack of oreo spiders. Educational and just loads of fun!
What can I add to this handprint spiders craft?
Adding a string to the back of each spider is the most fun way to display your completed craft. However, you can also glue a magnet to the back of each Halloween spider craft and display it on the fridge.
Feel free to personalize your spider with eyelashes, glitter, stickers, craft rhinestones, and so much more. It could even be a fun class competition! Who can decorate the best spider? Give them fun supplies and watch their imaginations go to work.
Pro Tips!
If you are making this in a classroom setting, be sure to label each child's handprint before they cut them out. This way, even if they drop a cut-out or misplace it next to someone else's you can find their handprint.
Working with littles? They may need help cutting out their handprints!
For less mess, use glue dots instead of a glue stick. This is especially great for kiddos who tend to use too much glue.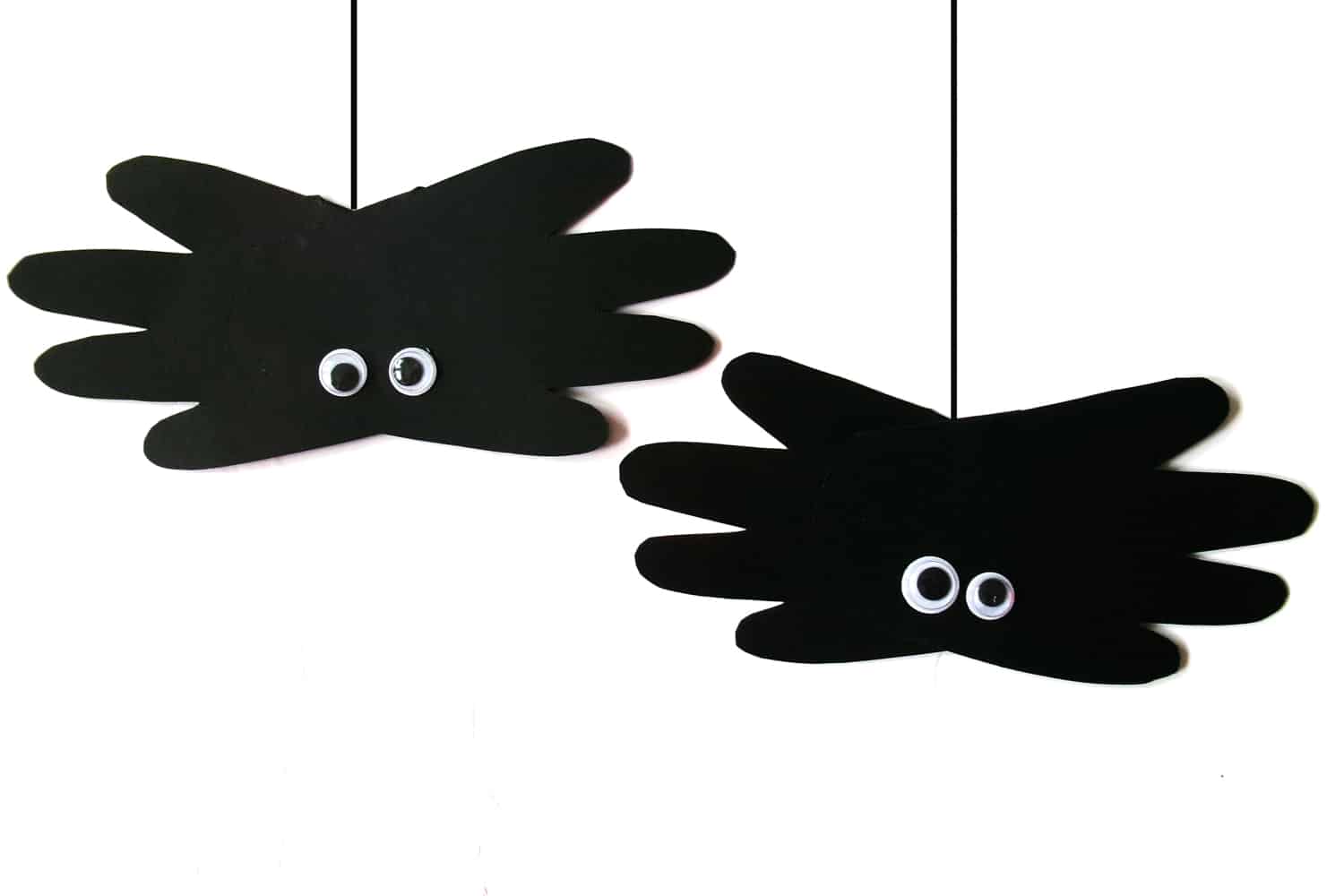 This handprint spiders craft is perfect for Halloween, but is fun all year round! Make it whenever you want and enjoy a spider that isn't the least bit creepy.
More Handprint Crafts You'll Love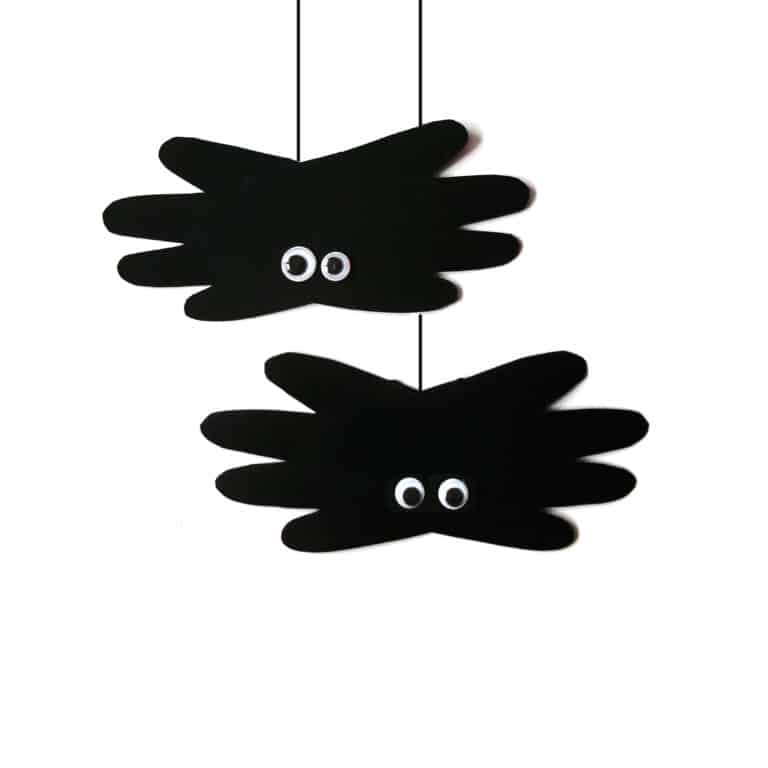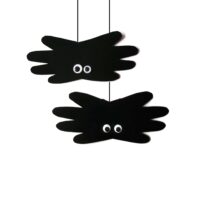 Handprint Spiders
Turn your child's handprints into these cute Handprint Spiders!
Print
Pin
Rate
Servings:
1
Handprint Spider Craft
Materials
Instructions
Begin by tracing two handprints on black cardstock. Cut out the handprints
Trim the wrist part of each handprint so that it has rounded edges.

Since a spider has 8 legs, you will now need to fold back either the pinky or thumb on each handprint.

Glue the handprints layered side by side.

Lastly, add small googly eyes to the front of your spider.

For a bit more fun to this craft, you can now add a black line or string coming from the back of the spider. So neat to hang for decoration for Halloween!