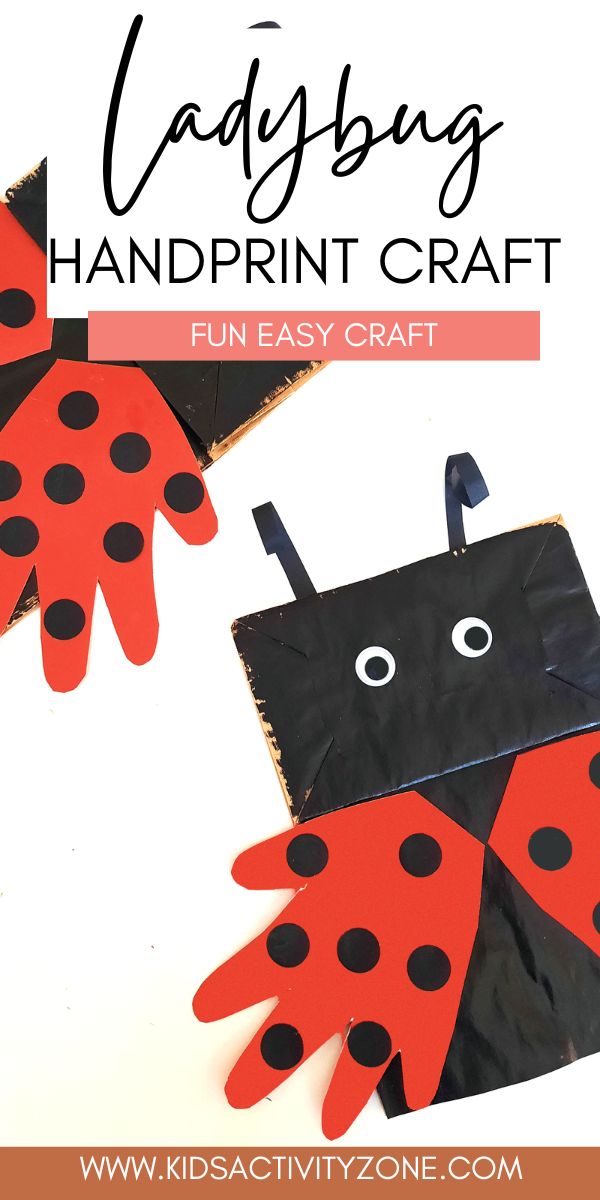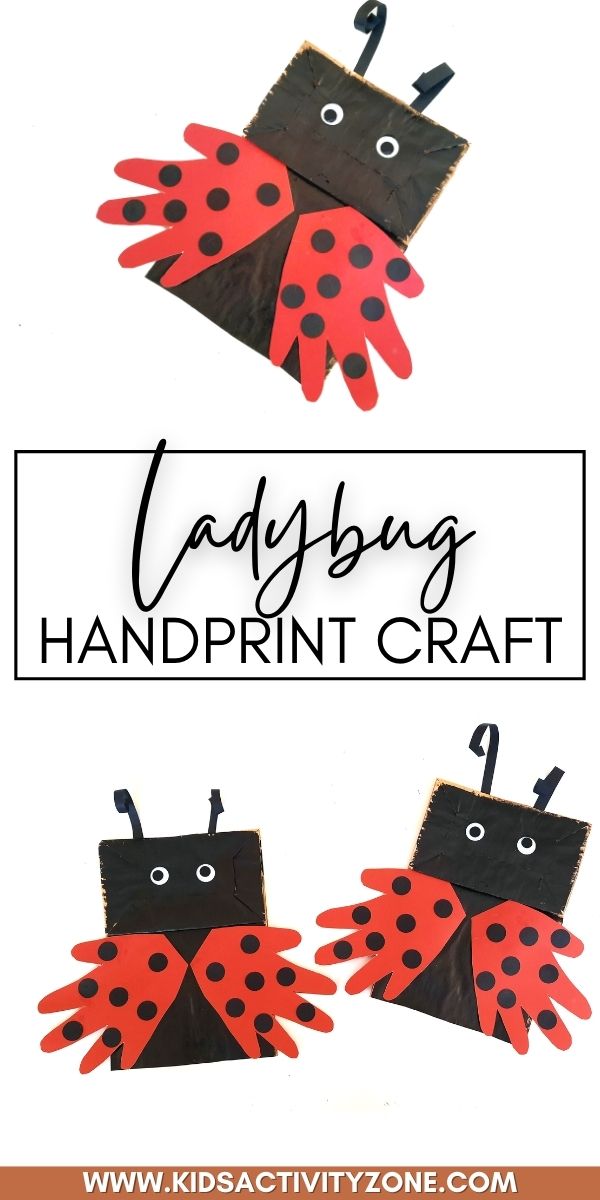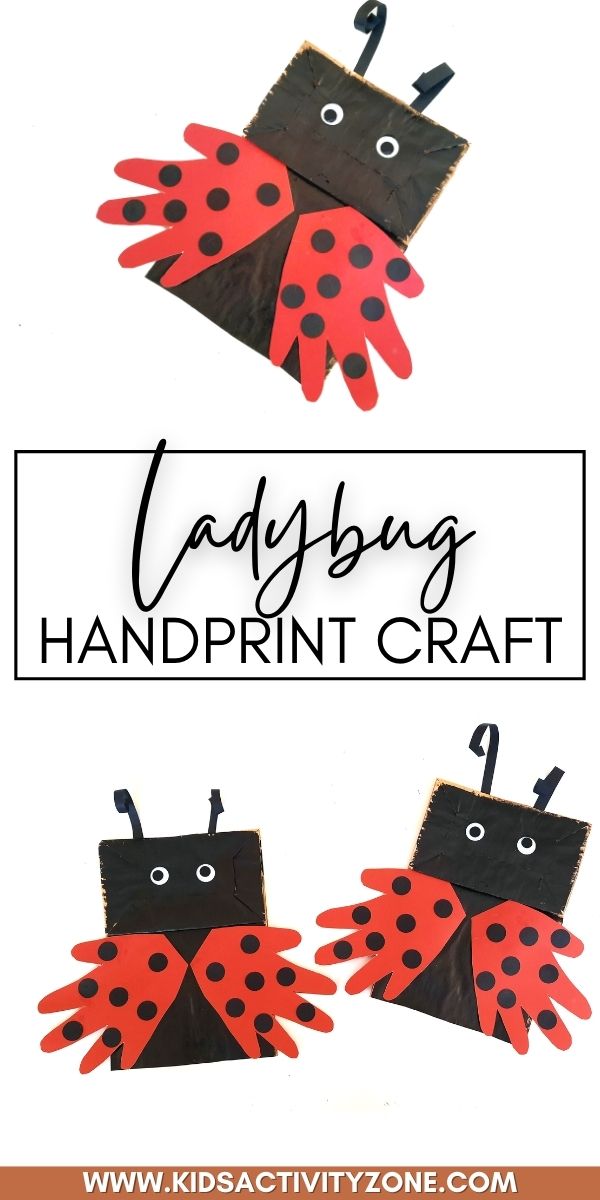 Fun and easy kids craft that's easy to make with household supplies. This Ladybug Handprint Craft is made with a paper bag to make it even easier. It's a fun activity for spring and summer.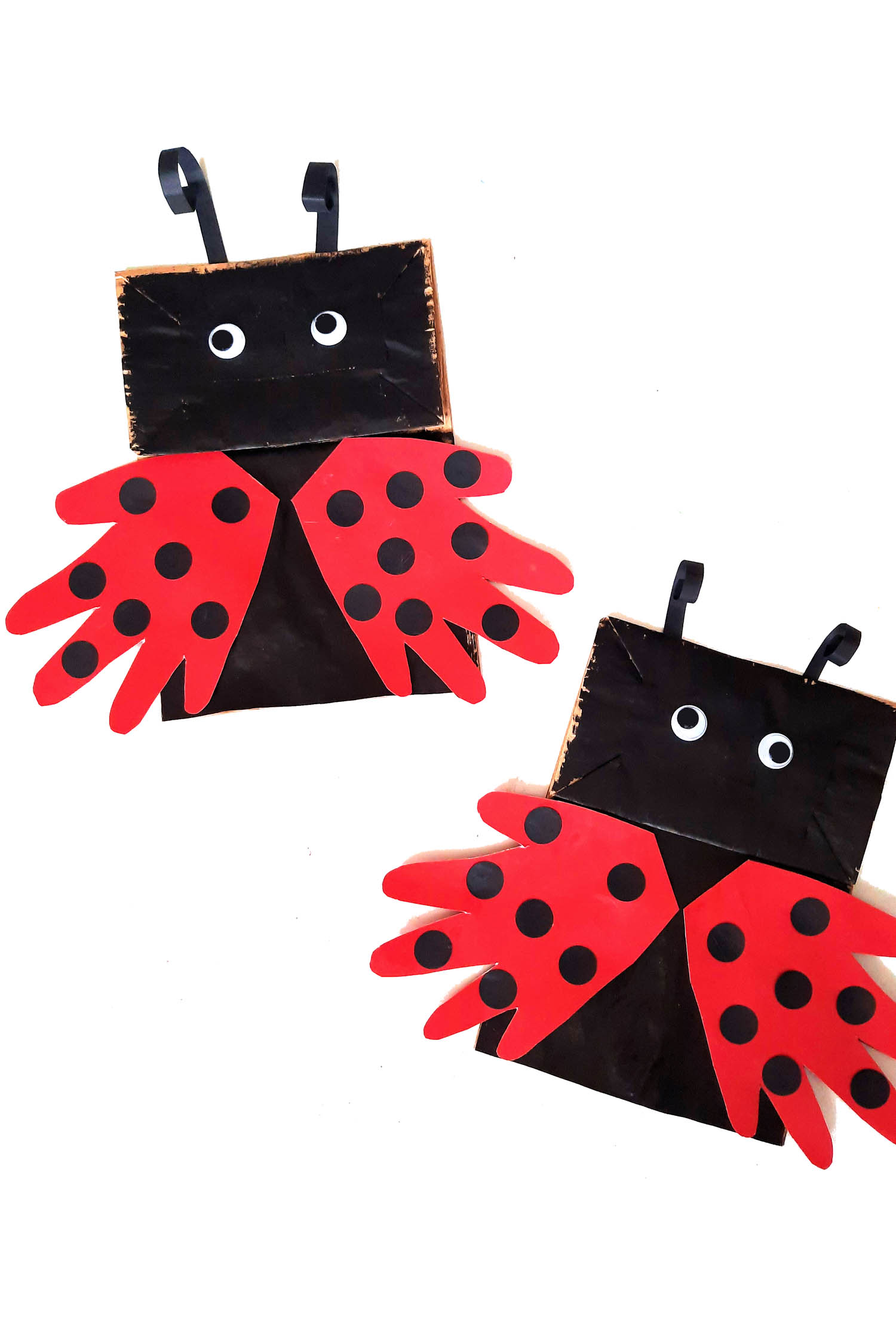 Isn't it magical when a ladybug lands on you? It's the sweetest little greeting and it always makes me smile! Even seeing a ladybug crawling on something just makes my heart happy. I think they're the only type of bug that doesn't creep me out!
Well, I guess butterflies don't creep me out either! And I've got tons of super cute butterfly crafts like toilet paper butterflies, coffee filter butterflies, and pony bead butterflies. But if your kiddos are into the creepy crawly bugs, they can make this little spider craft!
But this ladybug craft will be fun for anyone and everyone to make! It's super simple, doesn't require many materials, and is a blast to create!
Why You'll Love this Ladybug Handprint Craft
It only takes 25 minutes to make this adorable paper bag ladybug craft! Such a simple and quick craft.
Painting, cutting, and pasting are all fabulous activities to refine fine motor skills, and this craft uses all of them!
Since this adorable little craft can be used as a puppet, it encourages creativity and imaginative play.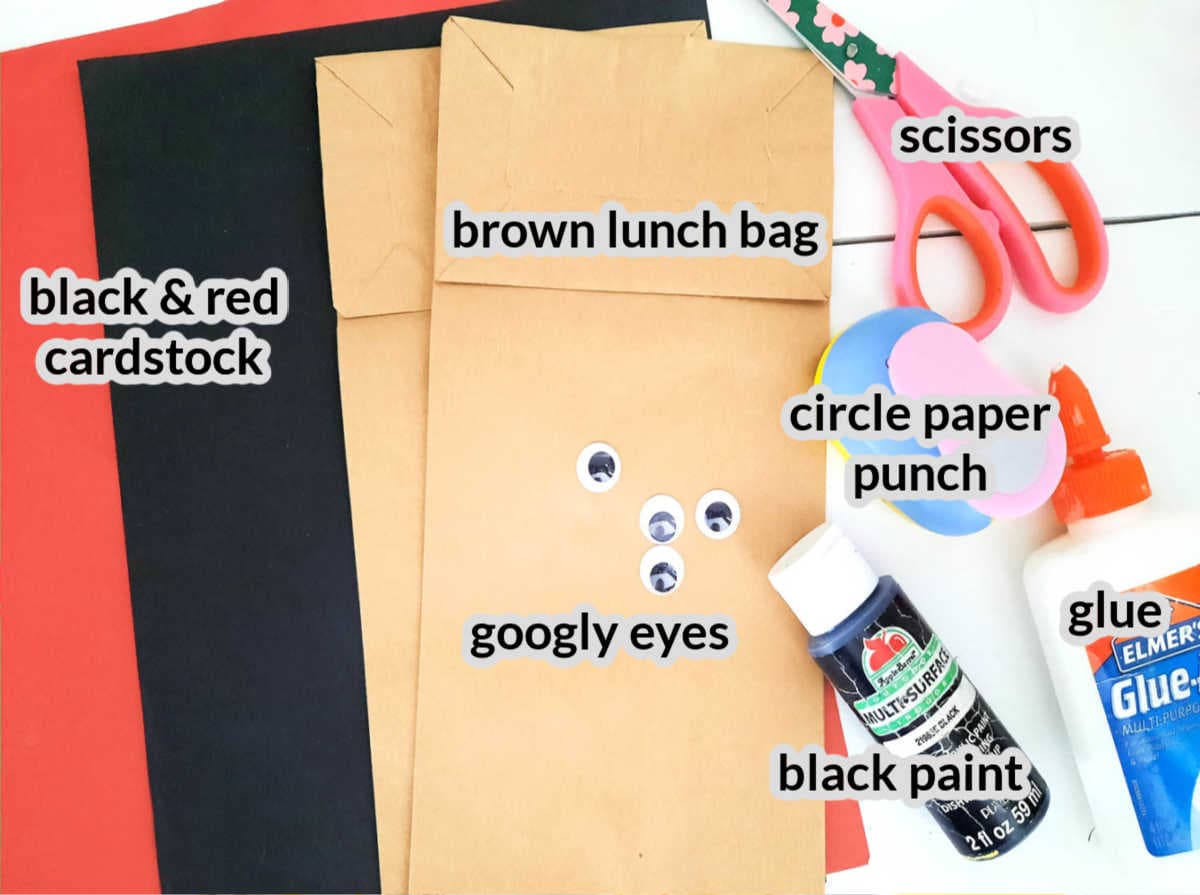 Supplies needed to Make this Ladybug Craft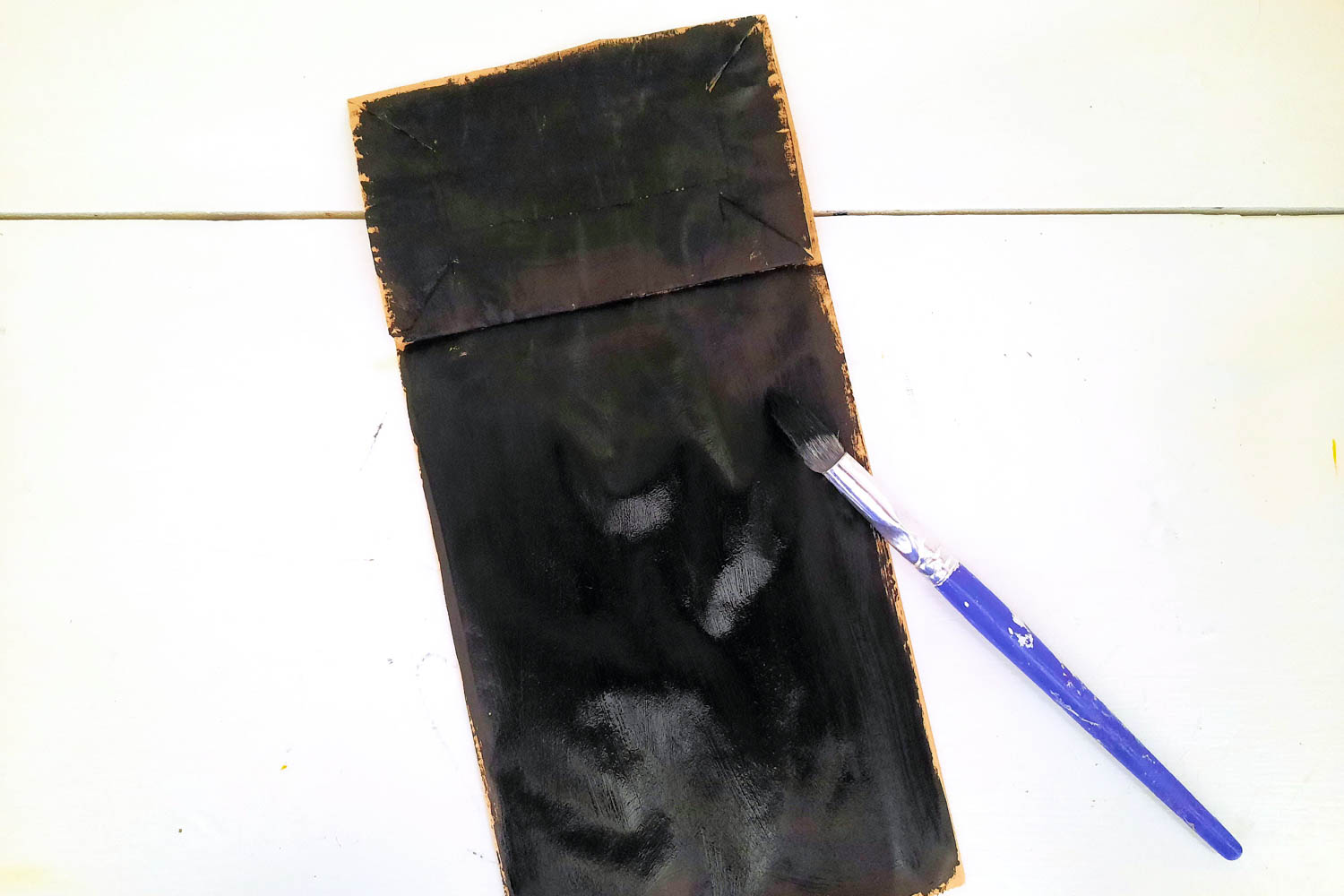 How to Make this Ladybug Handprint Craft
Begin by painting the front of a paper lunch bag with black acrylic paint. Let the paint completely dry before glueing anything onto it.
While the paint is drying, trace the child's handprints onto a piece of red card stock or construction paper. You'll need two handprints!
Cut the handprints out and then glue them onto the painted lunch bag. You'll want them positioned at an angle to where they look like wings!
Once the wings are in place, glue the googly eyes on. Place them in the middle of the flap of the paper bag.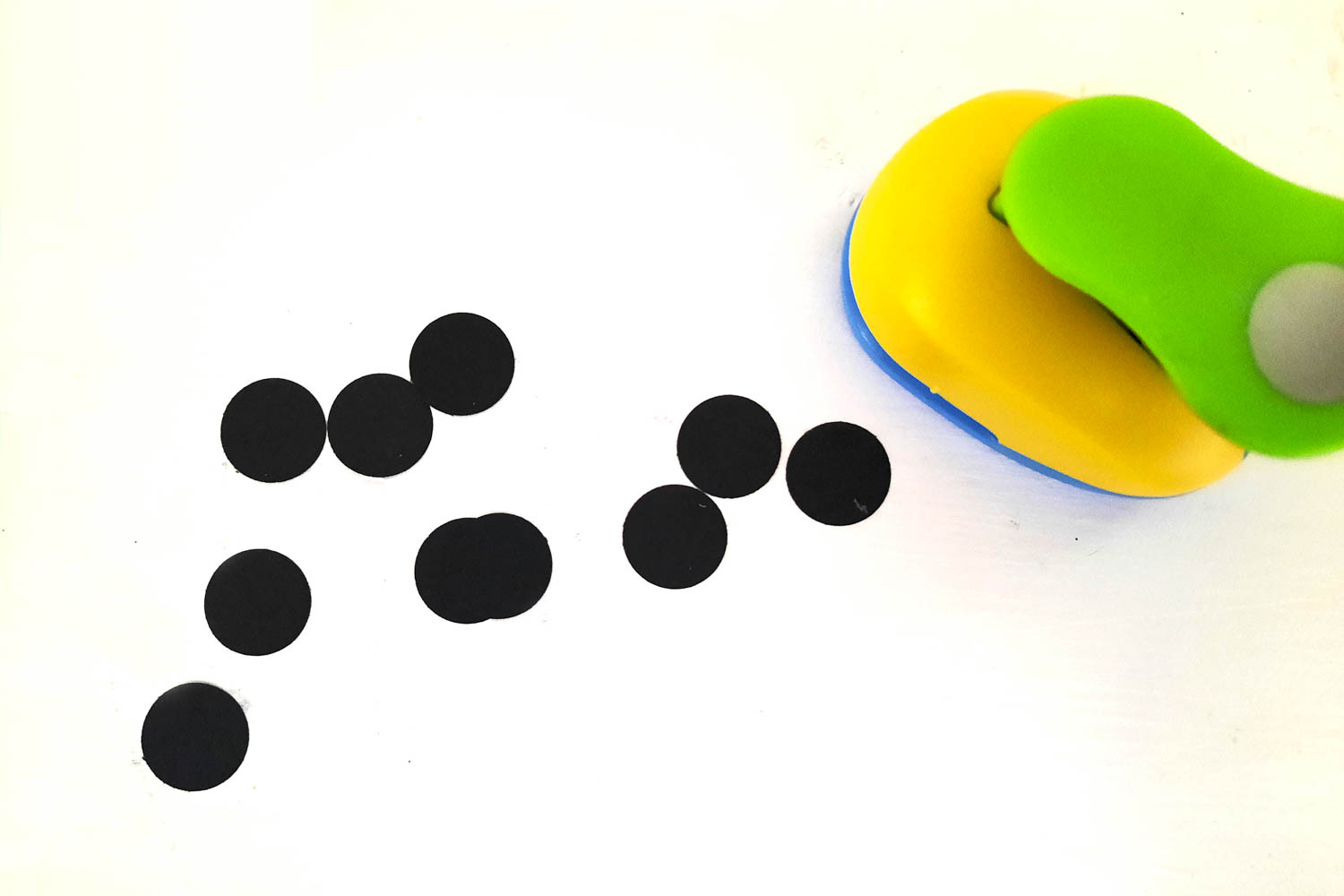 Punch some circles (or freehand cut some circles!) out of the black card stock. Glue the circles onto the red hand prints like spots on the wings of a ladybug!
Then, cut two small strips of paper from the black cardstock. Curl the ends of the strips of paper with your fingers or a pencil. Then, glue them on top of the paper ladybug as its antennae.
Finally, trim off any excess paper bag below the handprint wings.
That's it! Your ladybug handprint craft is ready to be played with!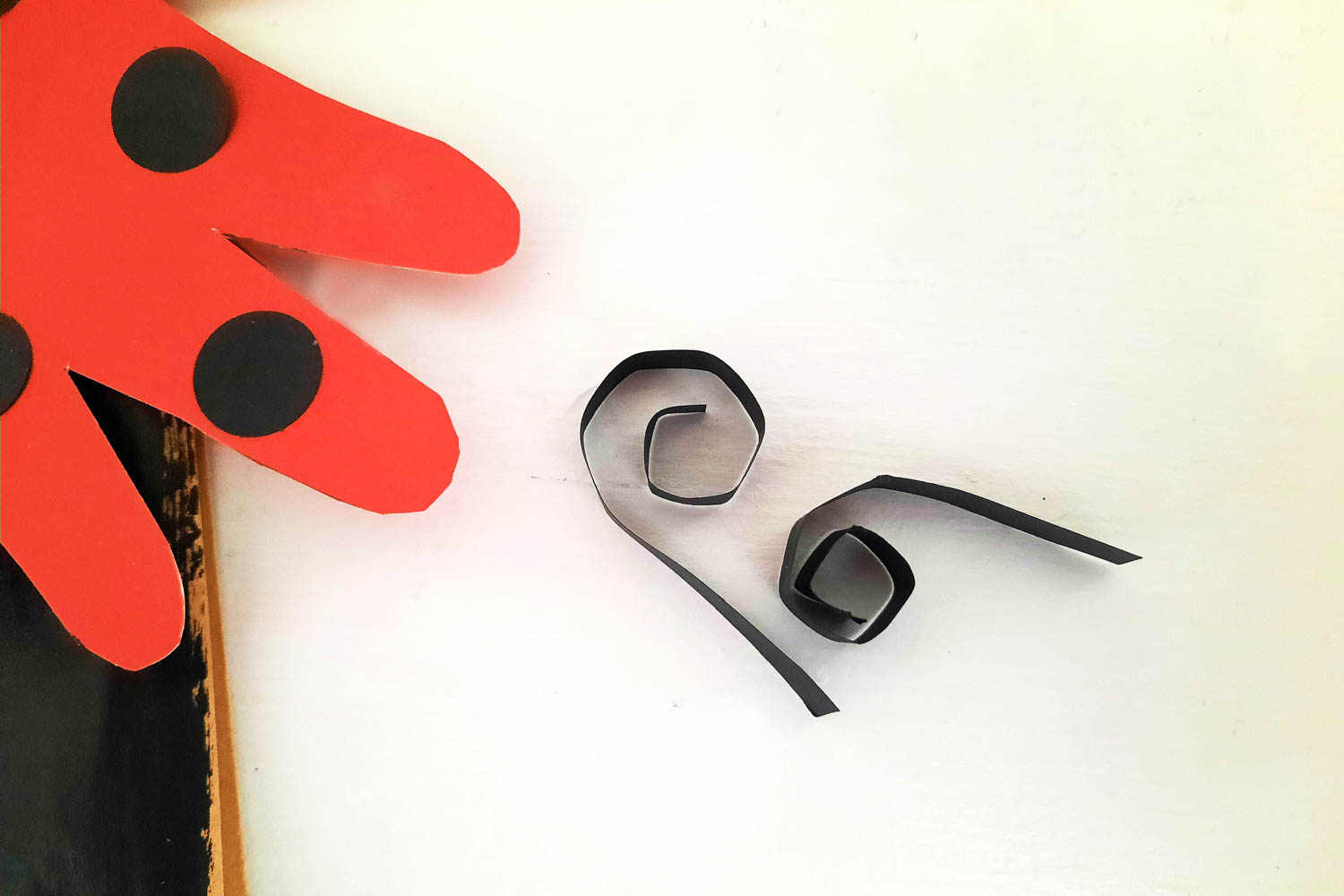 Are there any ways to save time on this craft?
There are a few! You can typically purchase paper bags that are already black in the party section of your local Walmart or craft store. Or, paint all of the bags black ahead of time and let them dry to speed up the process.
Pro Tips for The Best Ladybug Craft
Use some glitter glue on your paper bag lady bug to make it extra glitzy! You could also sprinkle glitter on wet paint or onto liquid glue.
To add some texture to you ladybug, make the black spots using pom poms or black rhinestones.
Swap out the strips of black paper for pipe cleaners to make extra fun antennae for your paper ladybug!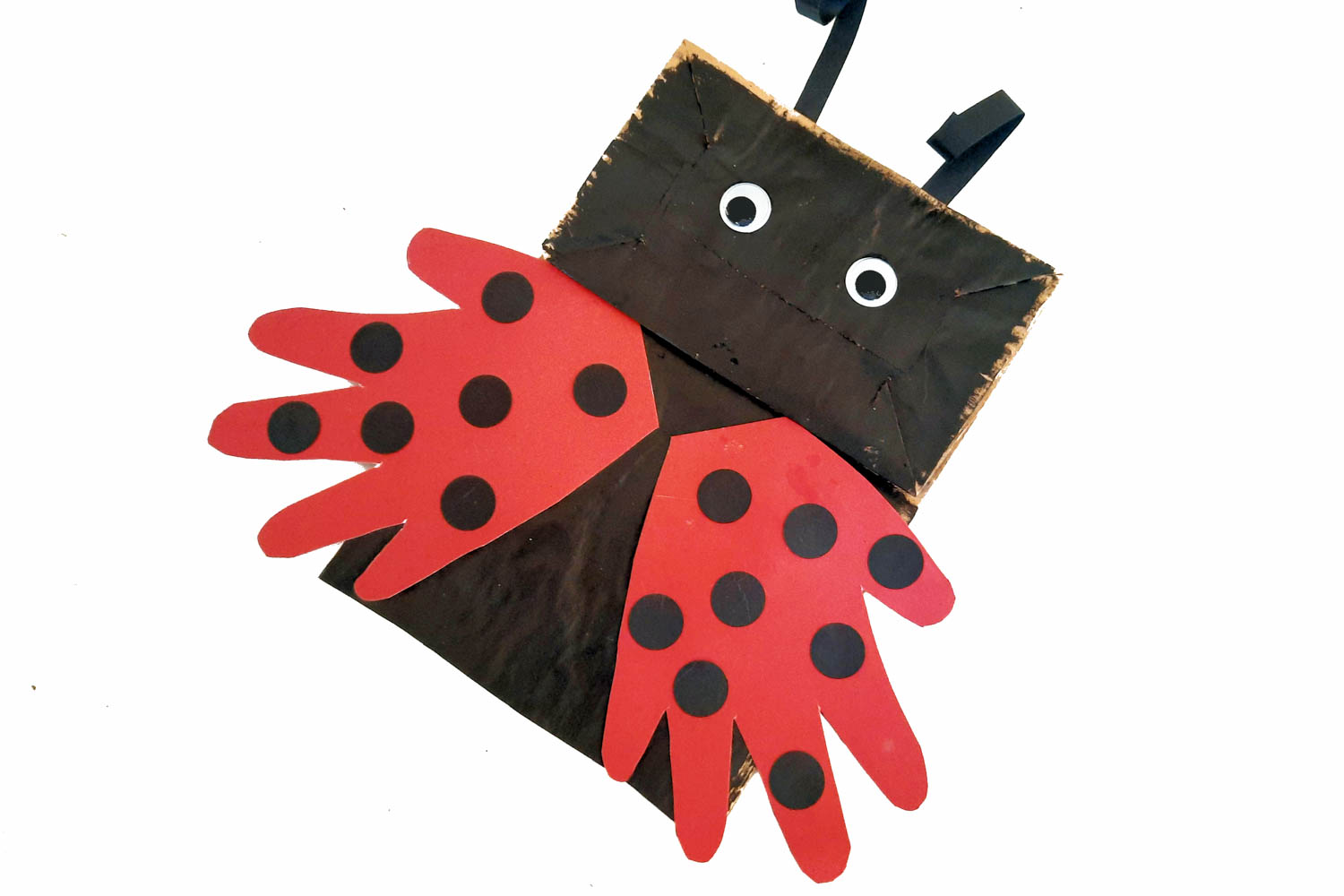 Isn't this just the cutest little ladybug friend? I hope you have a blast making this craft together!
More Bug and Animals Crafts You'll Love
Ladybug Handprint Craft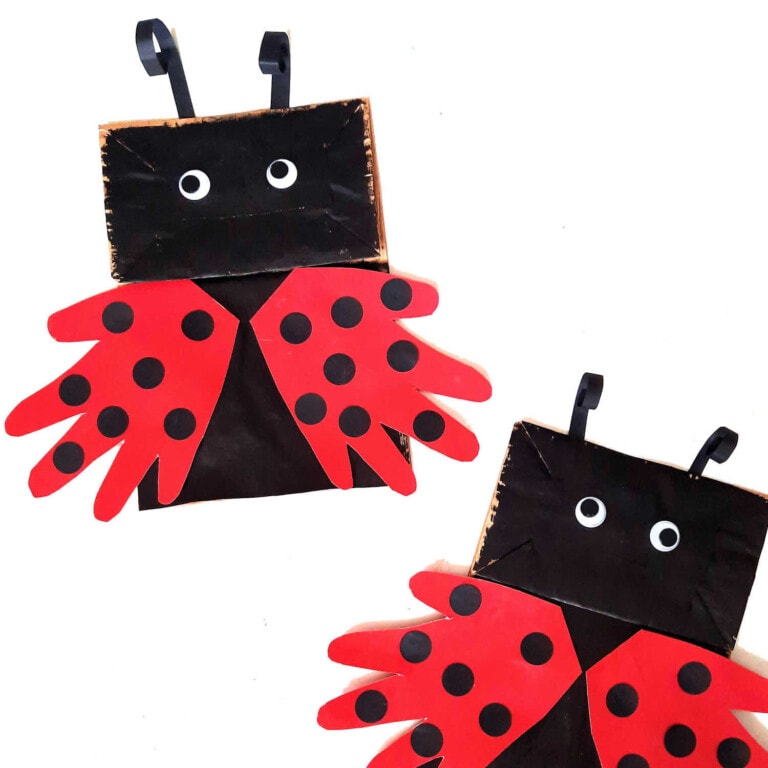 Materials
Instructions
Begin by painting the front of a brown paper lunch bag black. Let the paint dry.
While the paint dries, trace the child's handprints on red cardstock. You will need 2 handprints total.
Then cut out the handprints.
Position the handprint towards the flap of the bag and glue at an angle like wings.
Next, glue the googly eyes in place.
Now, punch some circles out of black cardstock with the ¾" paper punch.
Glue the circles randomly to the handprints to make it look like spots on a ladybug.
Next, cut two small strips from the black cardstock, these will be your antennae.
Curl the ends of the strips with either your fingers or a pencil for antennae. Then glue the antennae in place at the top of the bag.
Finally, trim off any excess paper bag below the handprints.
Recommended Products
As an Amazon Associate and member of other affiliate programs, I earn from qualifying purchases.