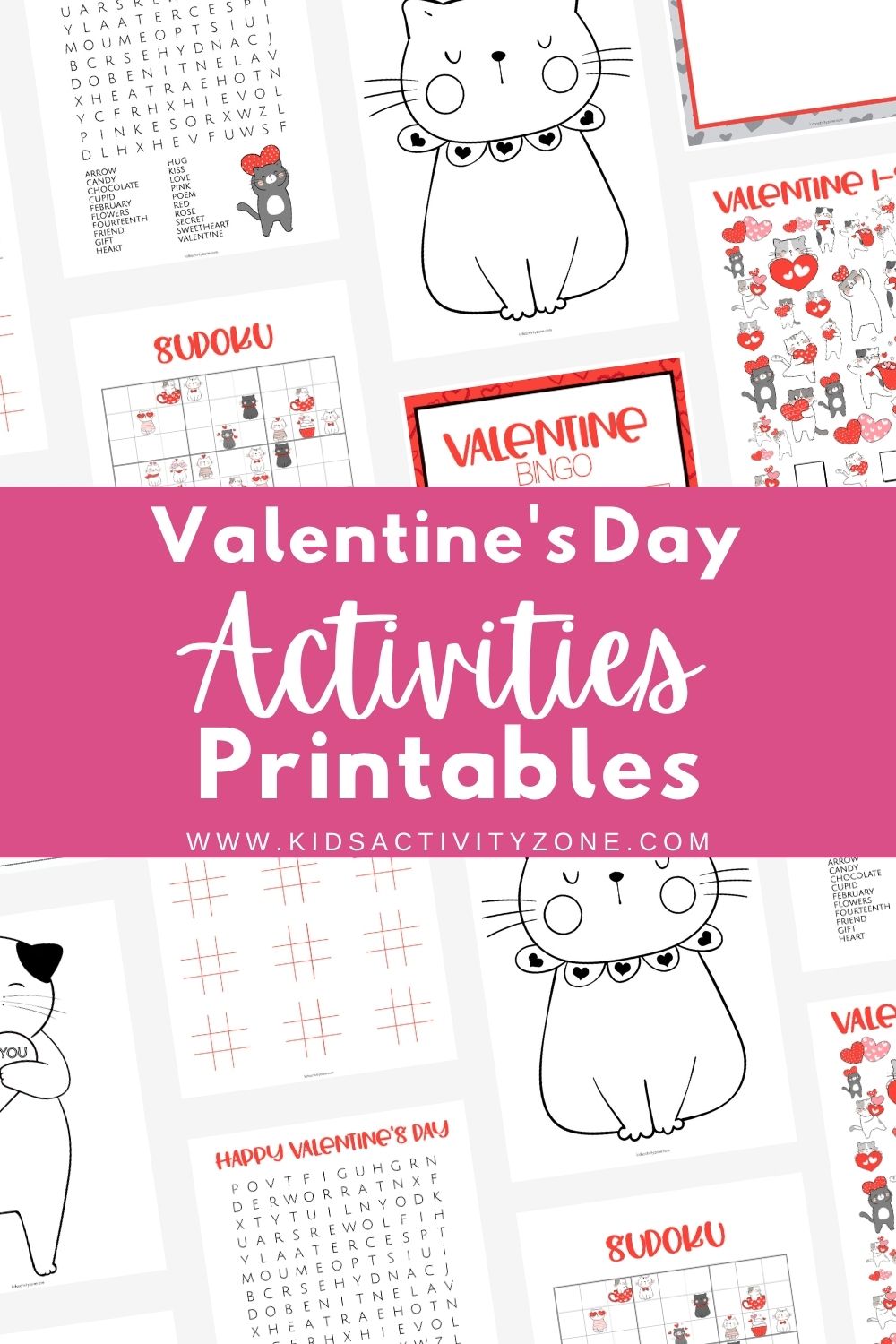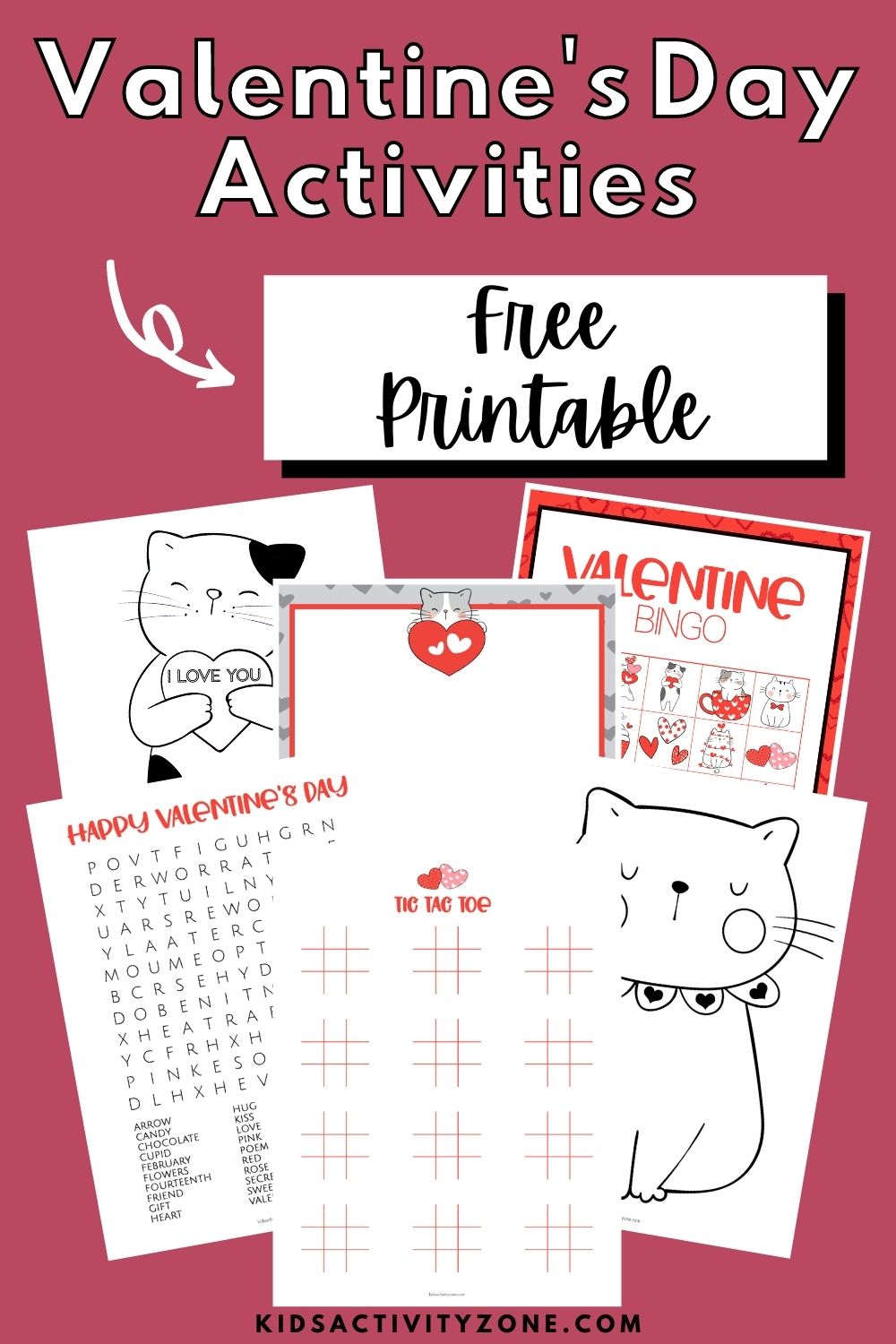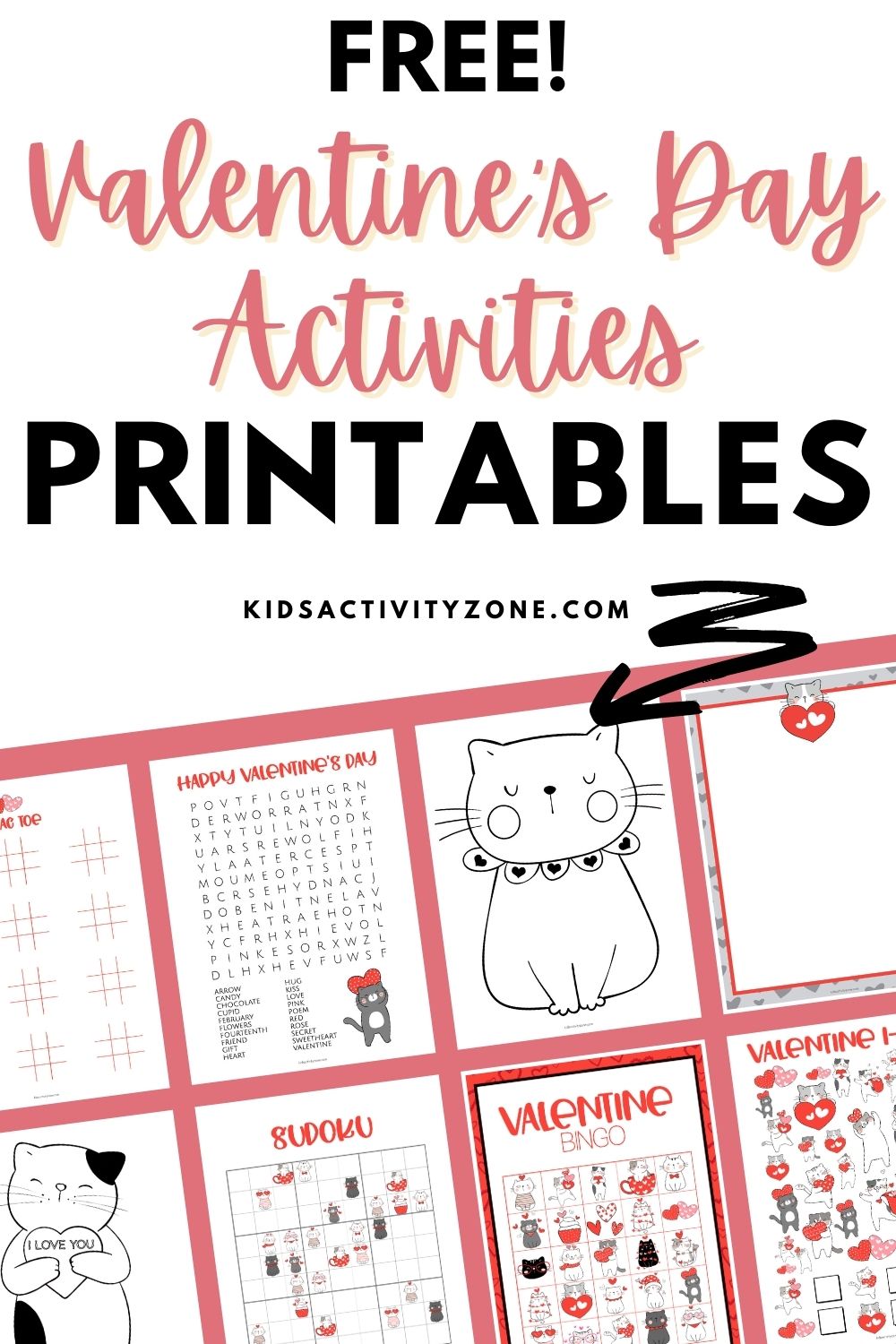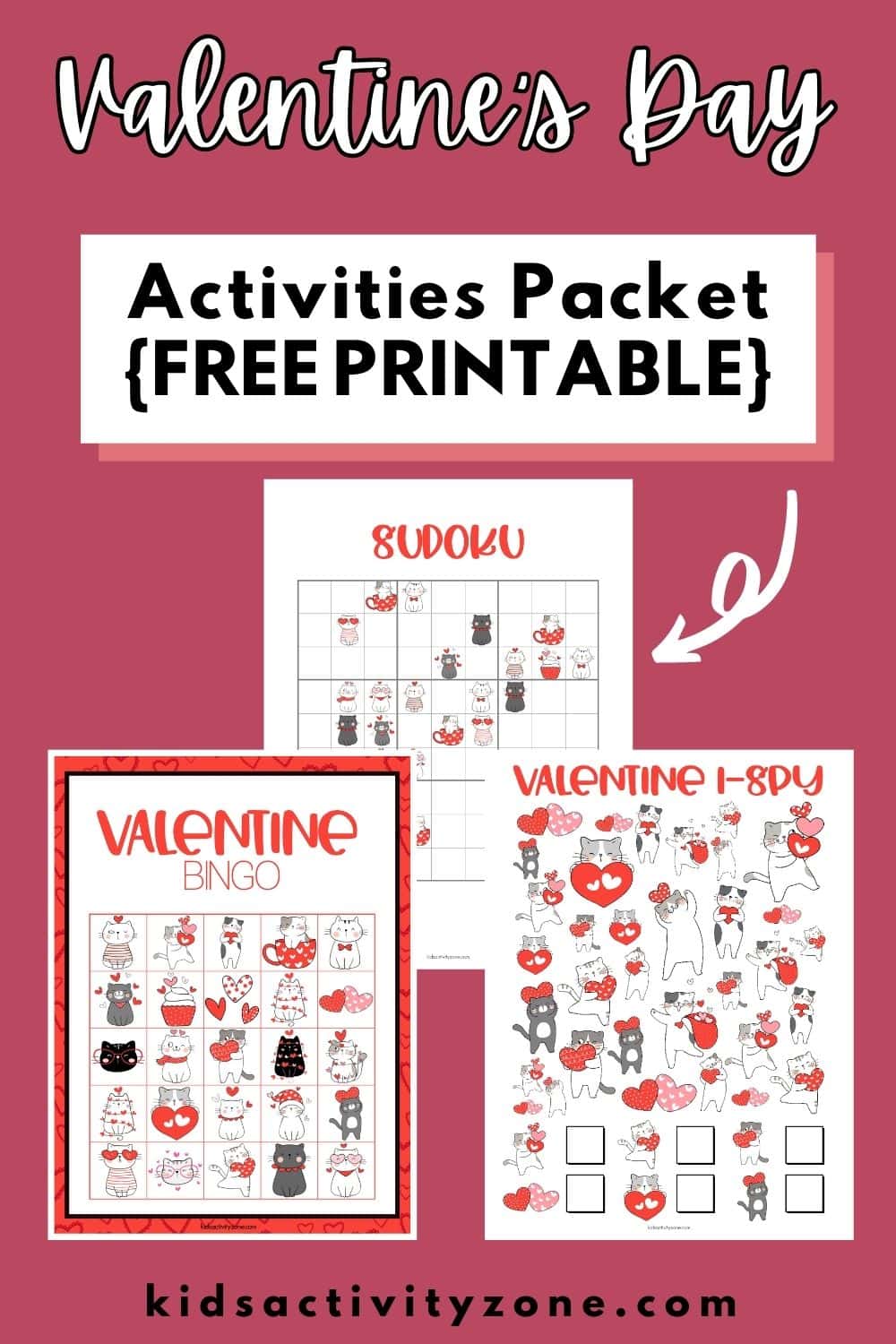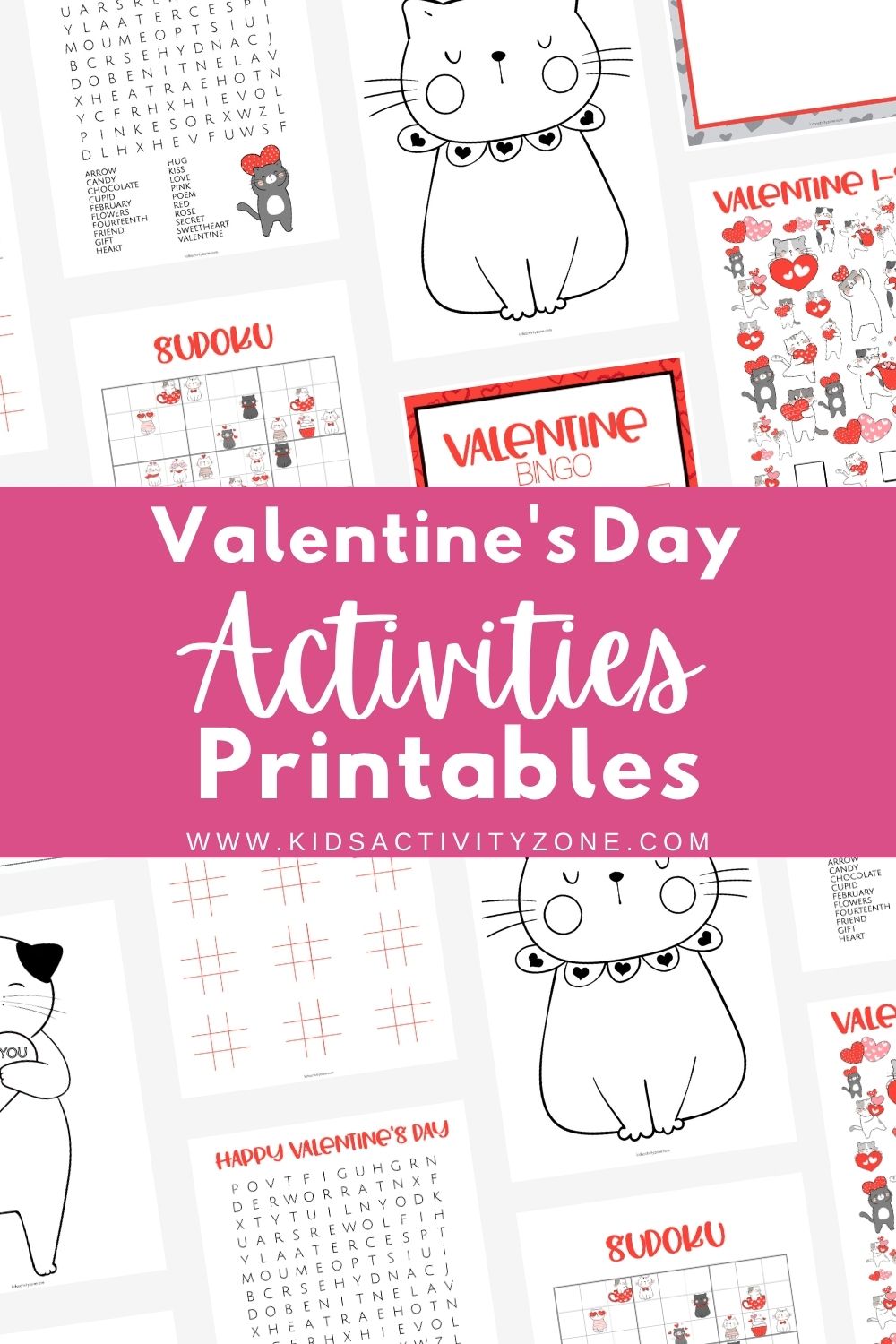 Celebrate Valentine's Day with these fun and free activities including Valentine's Day Bingo, I Spy, Word Search, Sudoku, Tic Tac Toe and more!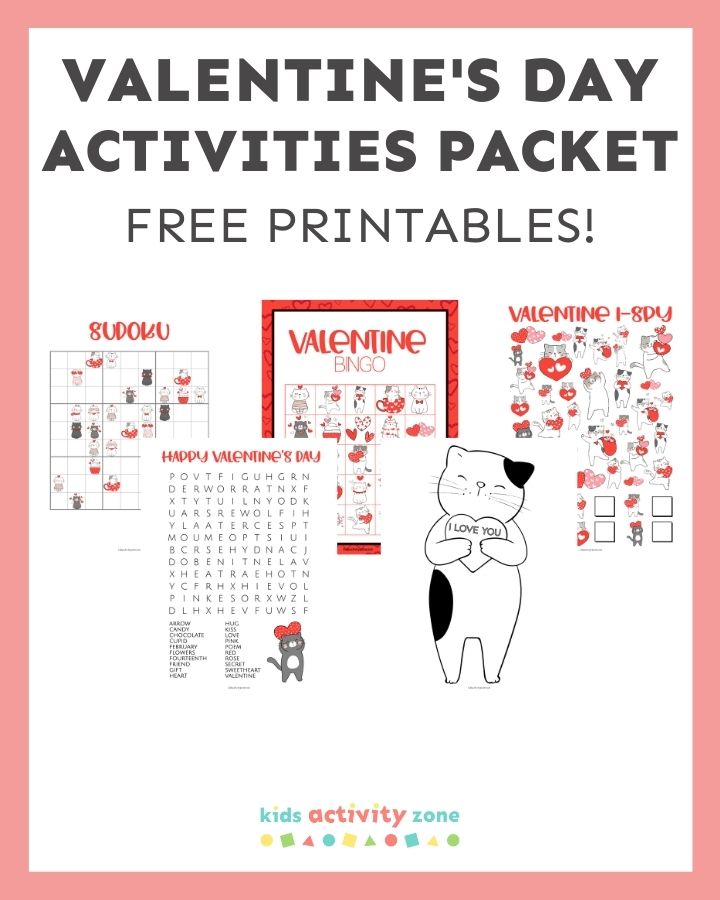 Fun, free printable activities to celebrate Valentine's Day. So many different activities to choose from that everyone will find something to enjoy no matter their age in this Printable Valentine's Day Activity Packet.
Great for Valentine's Day parties in classrooms, at home, Girl Scouts and more!
If you are looking for more fun activities make sure you check out our Printable Winter Activities to enjoy.
What's Included in your Printable Valentine's Day Activities
Valentine's Day Themed 10 Bingo Cards and Calling Card
Printable Valentine's Day Sudoku Puzzles
Word Search
Valentine's Day Coloring Pages
Tic Tac Toe Printable
Valentine's Day Stationary
Valentine's Day I Spy
Valentine's Day Themed Bingo Cards
Valentine's Day Bingo is the perfect activity to entertain for both young children all the way to adults.
Make it fun by hitting the dollar store and stocking up on inexpensive prizes to make it even more fun.
This free Bingo printable includes a calling card, you just need to cut out the squares and throw them in a bowl and call out the images you pull out.
It also has 10 Bingo cards to print off. If you have more than 10 people you can print multiple copies just beware that there will be more than one winner per game if you use duplicate cards.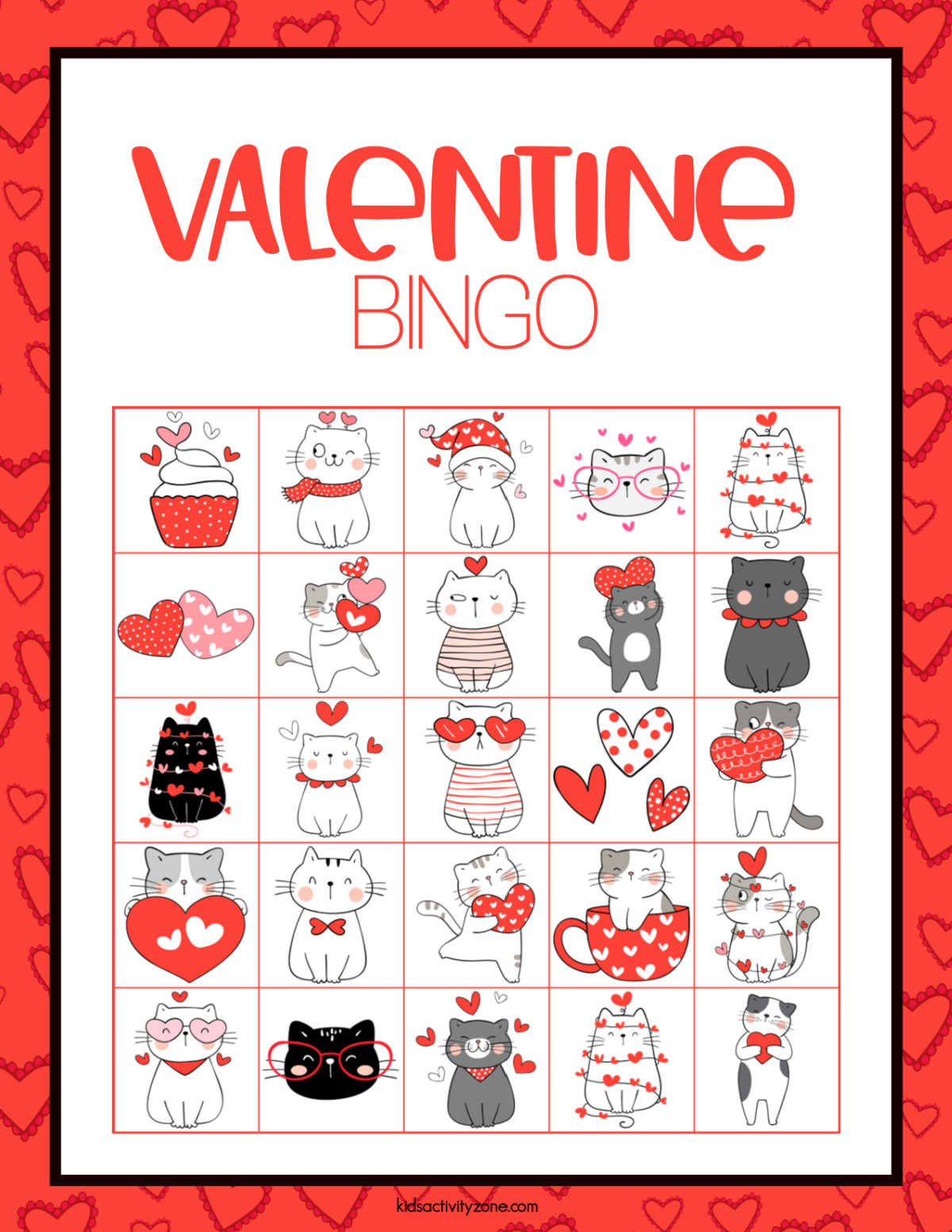 Printable Valentine's Day Sudoku Puzzles
This Valentine's Day Printable Activity Pack includes 6 different Sudoku Puzzles.
Sudoku games are not only fun, but totally addictive. If you get addicted there's plenty of them to do, so print them off and get to work.
Entertain anyone that's at your Valentine's Day Party by turning it into a competition to see who can fill them out first.
Simply hand out a puzzle to each person and the yell "START"! See who can correctly fill theirs in first. To make the competition the most even give everyone the same puzzle at the same time.
Each puzzle comes with a printable answer key.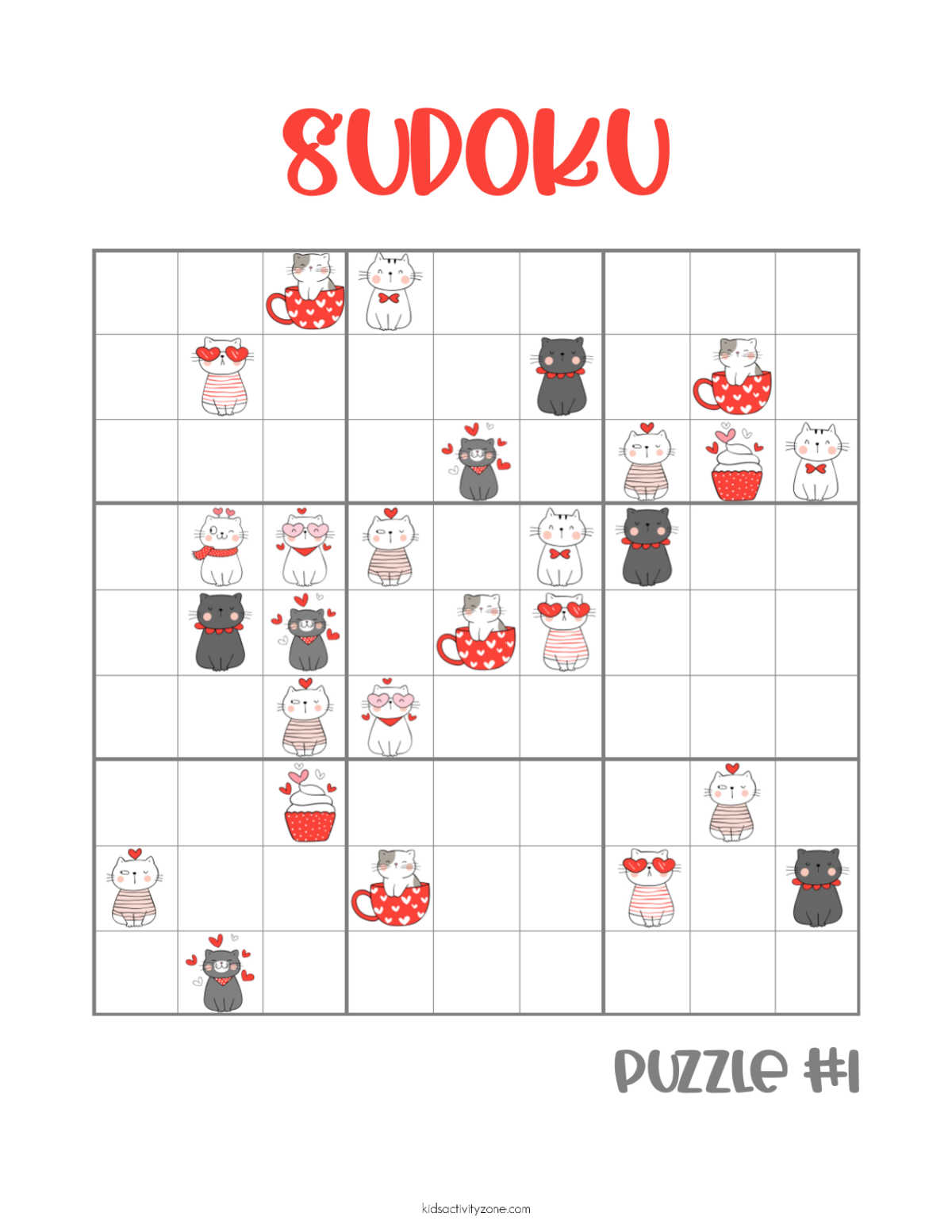 Valentine's Day Word Search
There's nothing like a fun Word Search! This Valentine's Day themed word search printable comes with an answer key.
All of the words that need be found in the word search are fun Valentine's Day theme words like Candy, Chocolate, Love, Sweetheart, Flowers etc.
Make a game out of it and set your stopwatch to see who can find the most words in a few minutes or see who can finish it first!
Remember those dollar store prizes again! This would be a great idea for classrooms when kids are done with school work or a Valentine's Day party.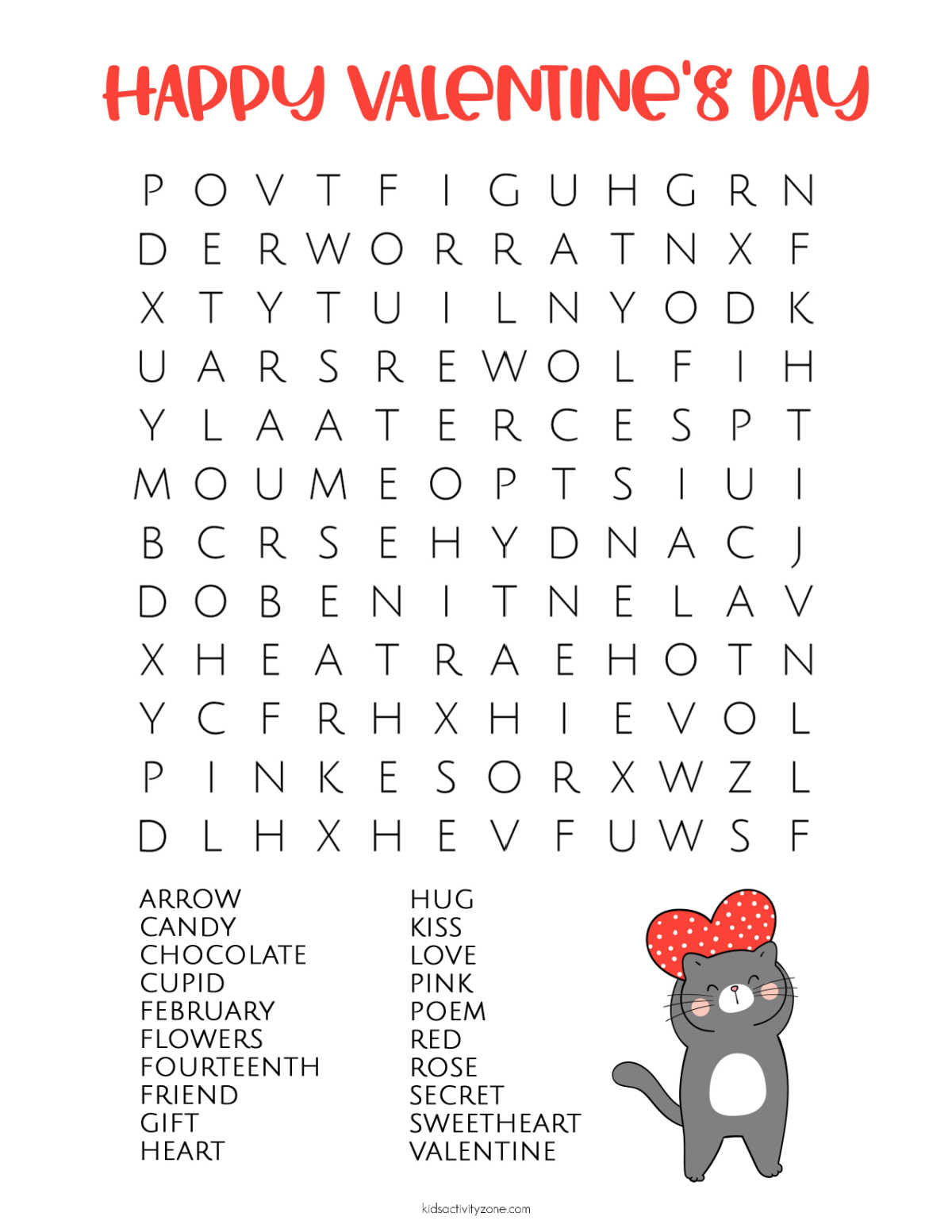 Valentine's Day Coloring Pages
No matter your age everyone loves to color! These fun cat themed Valentine's Day Coloring pages are cute, whimsical and easy to color.
Print them out, pair them with crayons and you have an easy activity for kids, adults and everyone in between.
Valentine's Day Tic Tac Toe
You'll need to grab a partner and think up a strategy for a fun Tic Tac Toe game!
Tic Tac Toe is played on a grid that's 3 square by 3 squares. You and your opponent will try to get 3 x's or o's in a row, it can be up, down, across or diagonally.
If all 9 squares are full, the game is over. The game ends in a tie if no one has got 3 in a row.
Good luck and have fun!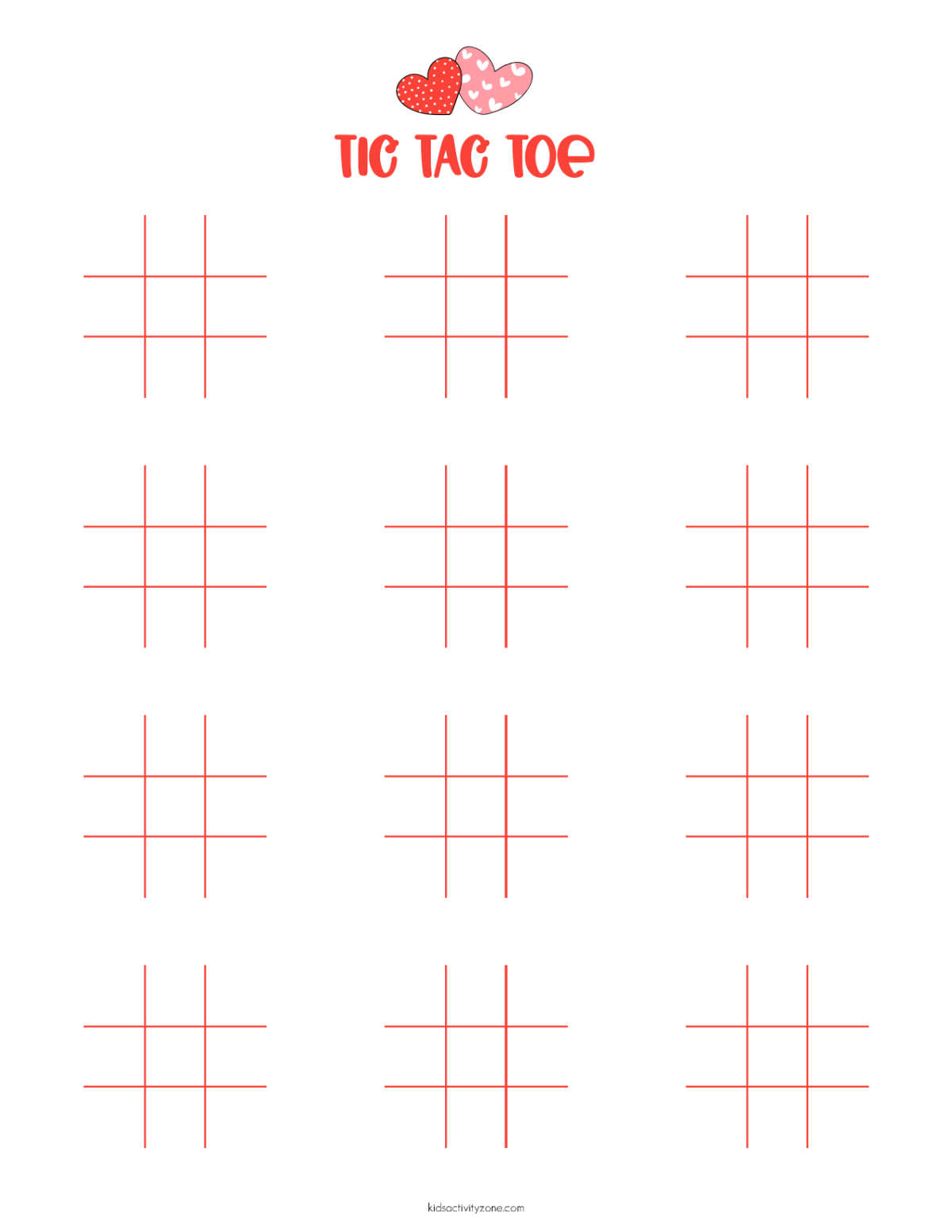 Valentine's Day Printable Stationary
This adorable Valentine's Day Themed Stationary is free.
It's perfect for letters to family, writing prompts and much more!
Valentine's Day I Spy
Another mind game for you to play! This I Spy Printable lists things to find. Find the image and count how many you find on the printable and mark it in the corresponding square.
A quit and easy game that's perfect for students to work on after they are finished with work or during a classroom party.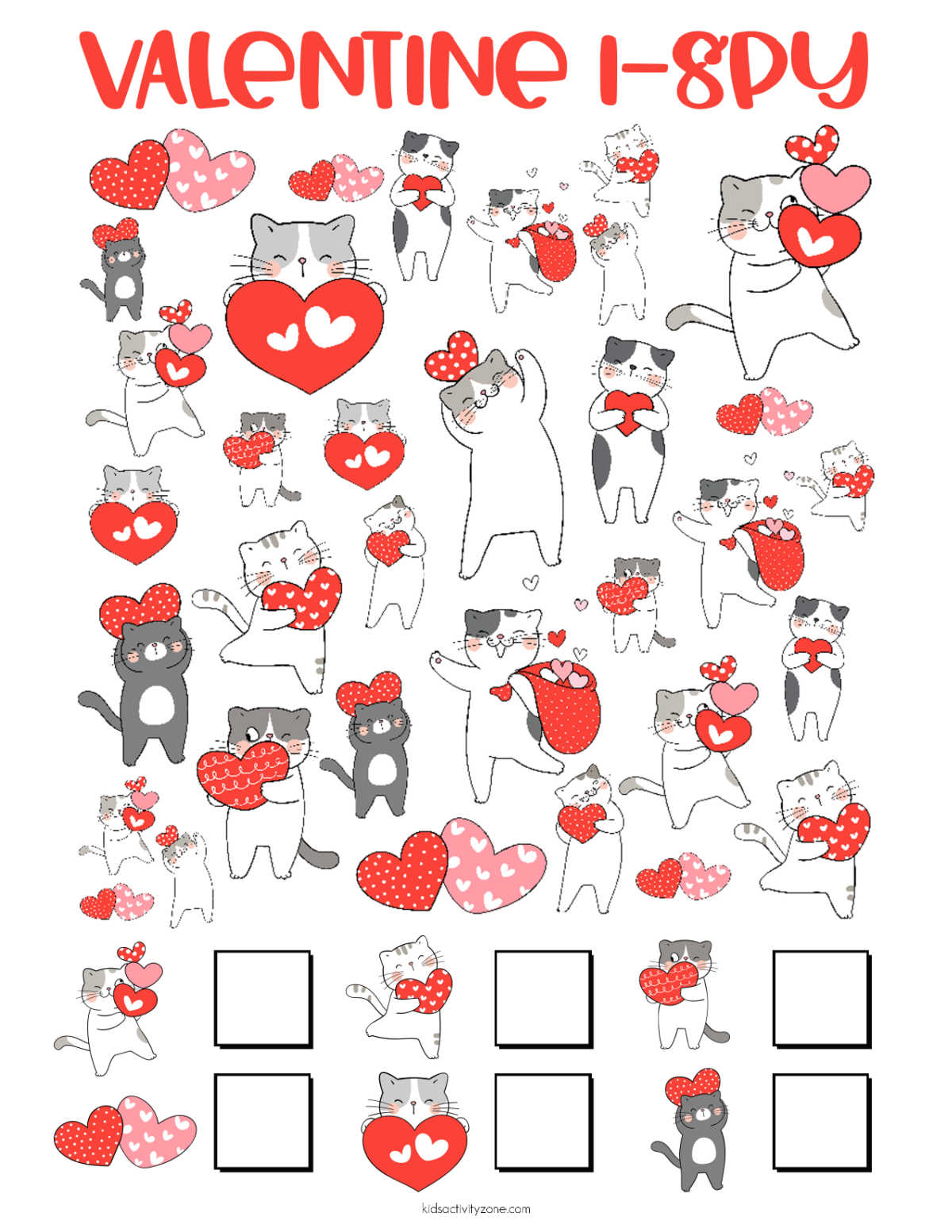 More Valentine's Day Activities!
If you take a picture and share them on Instagram make sure to #kidsactivityzone or tag us @kidsactivityzoneblog so we can see them!