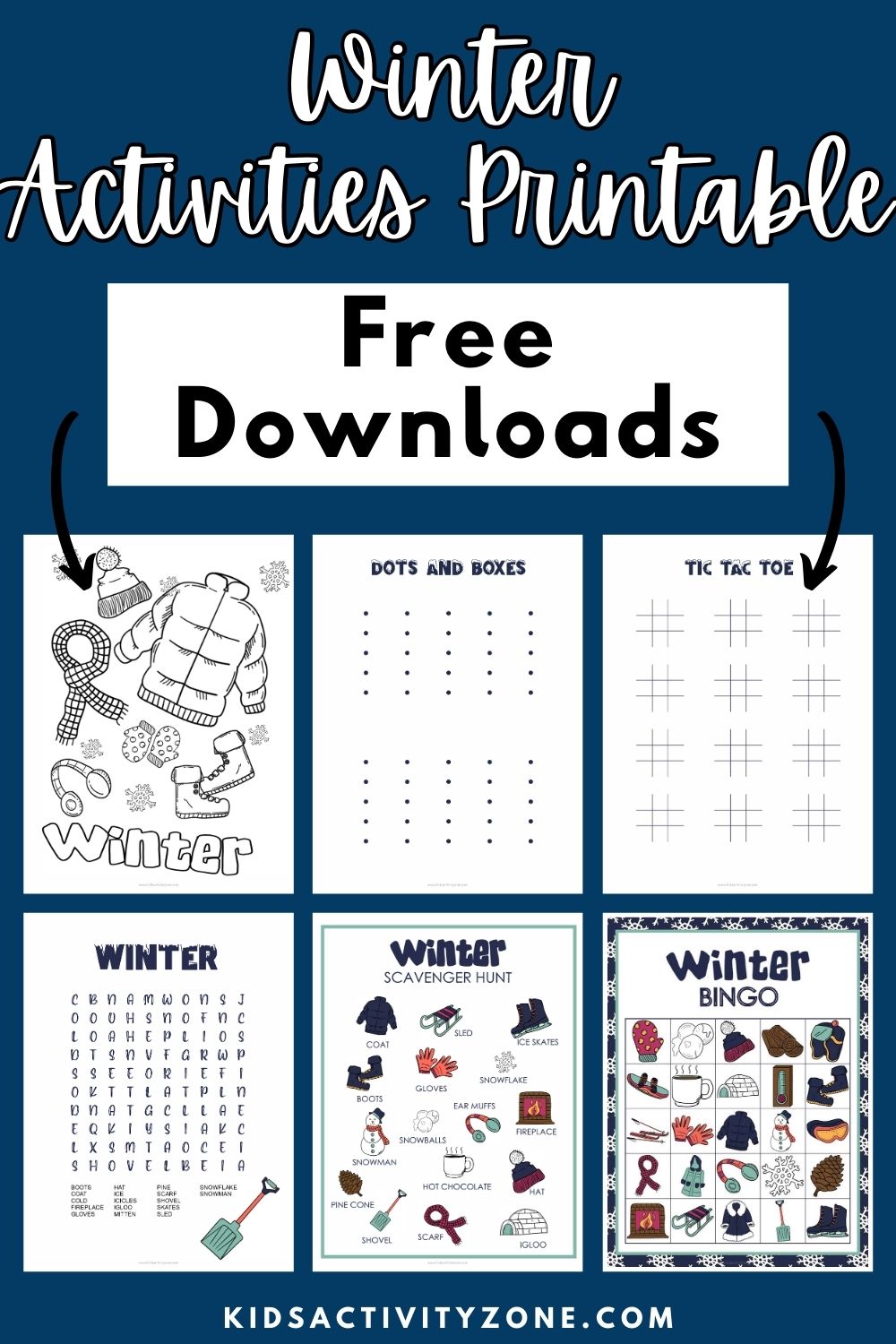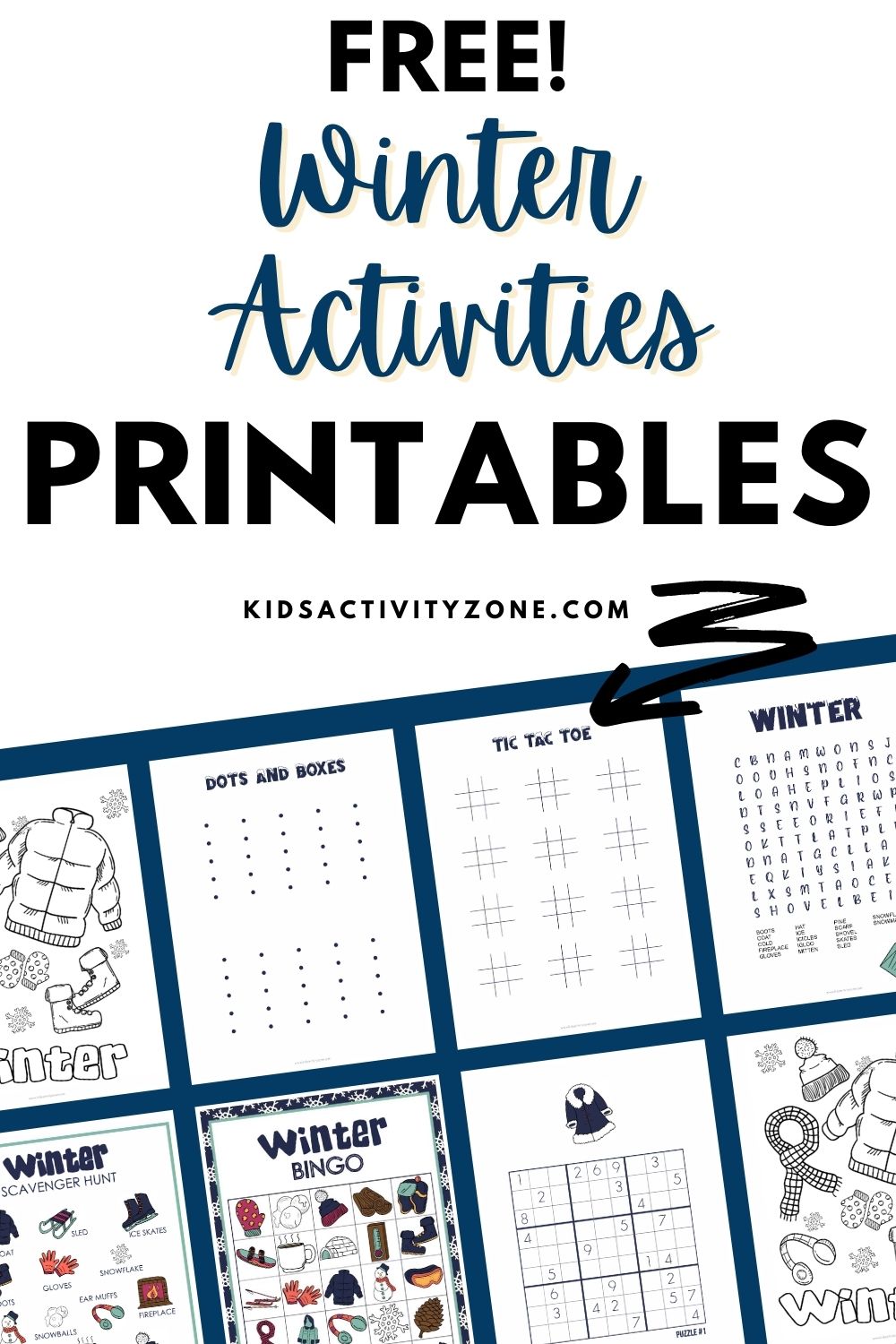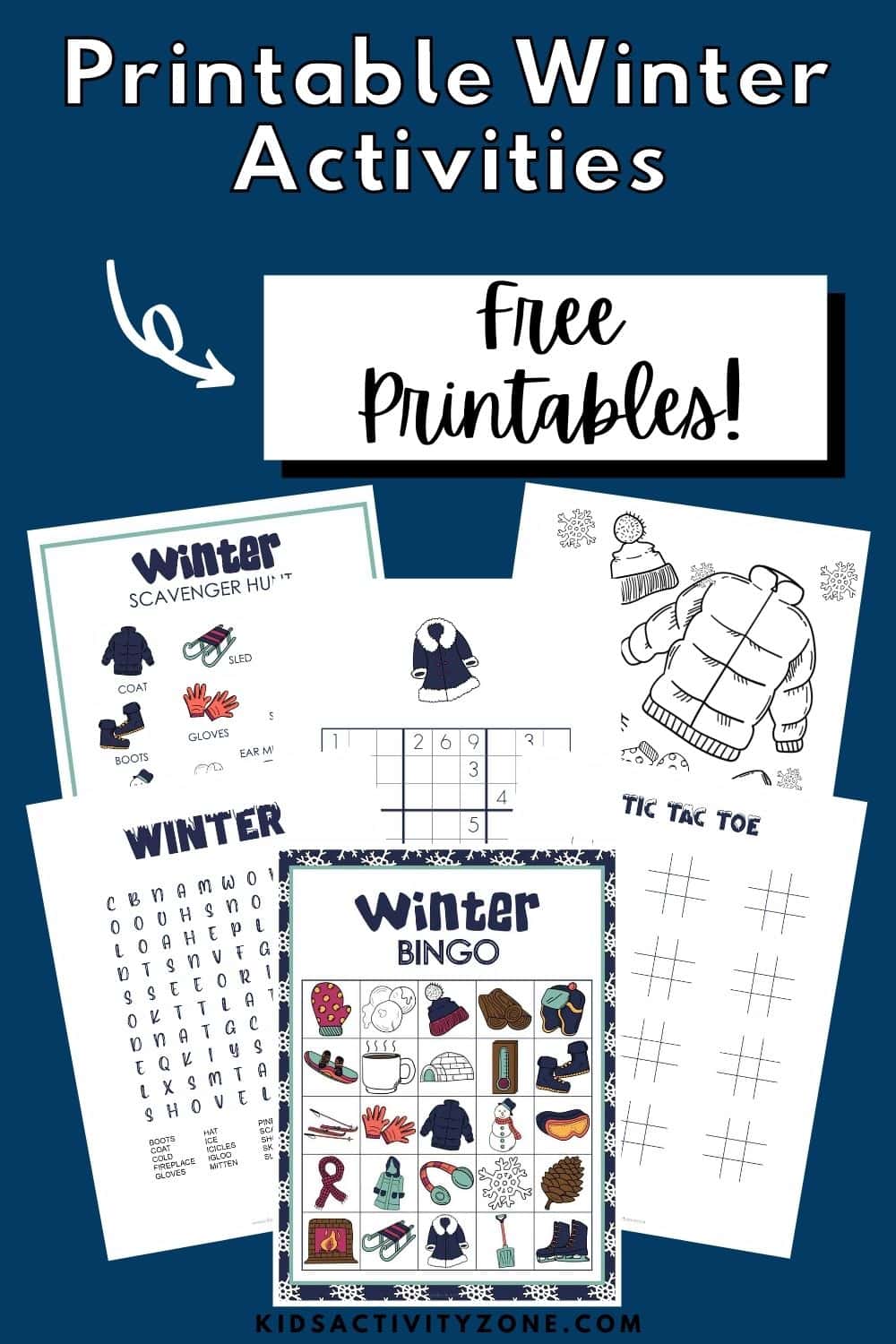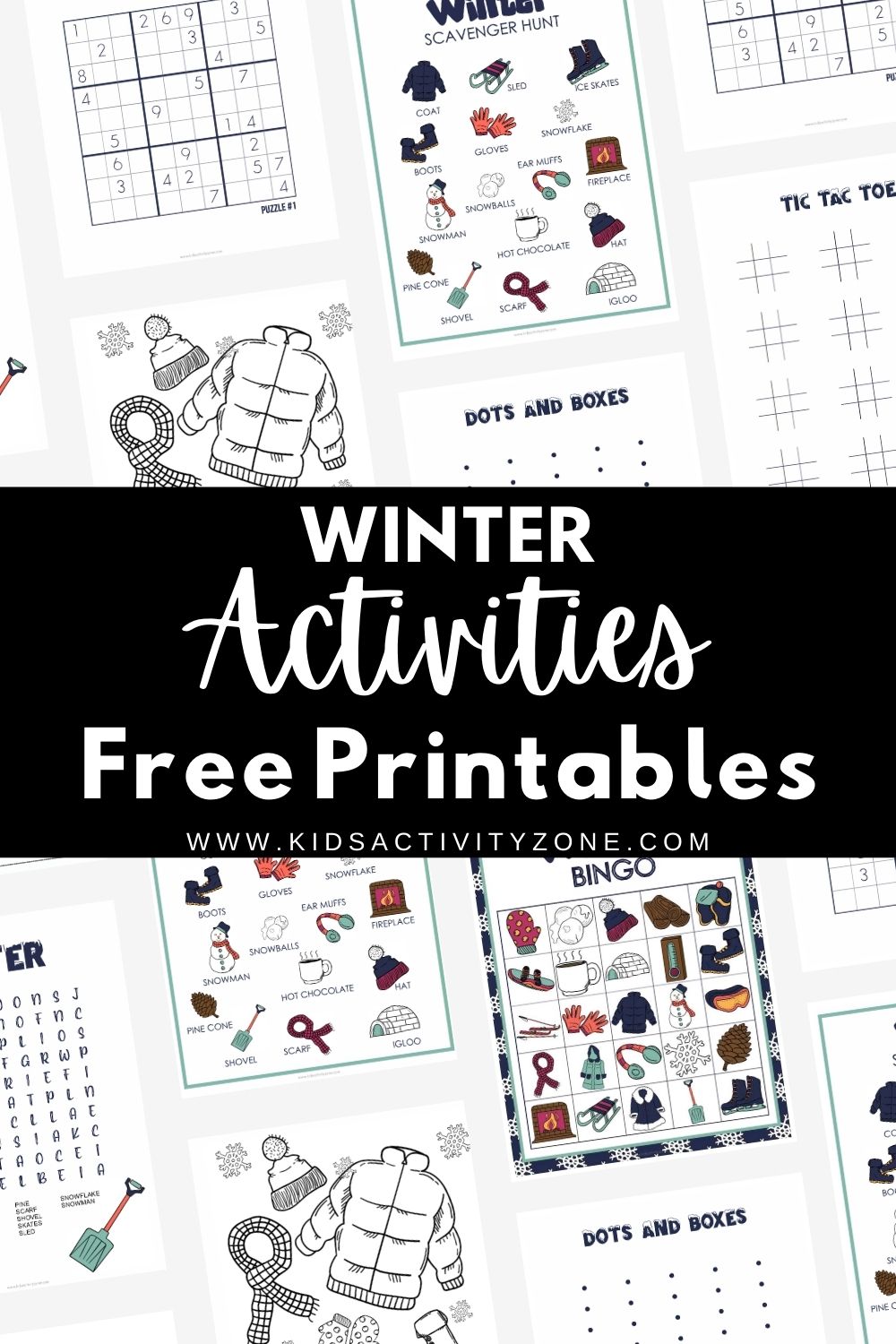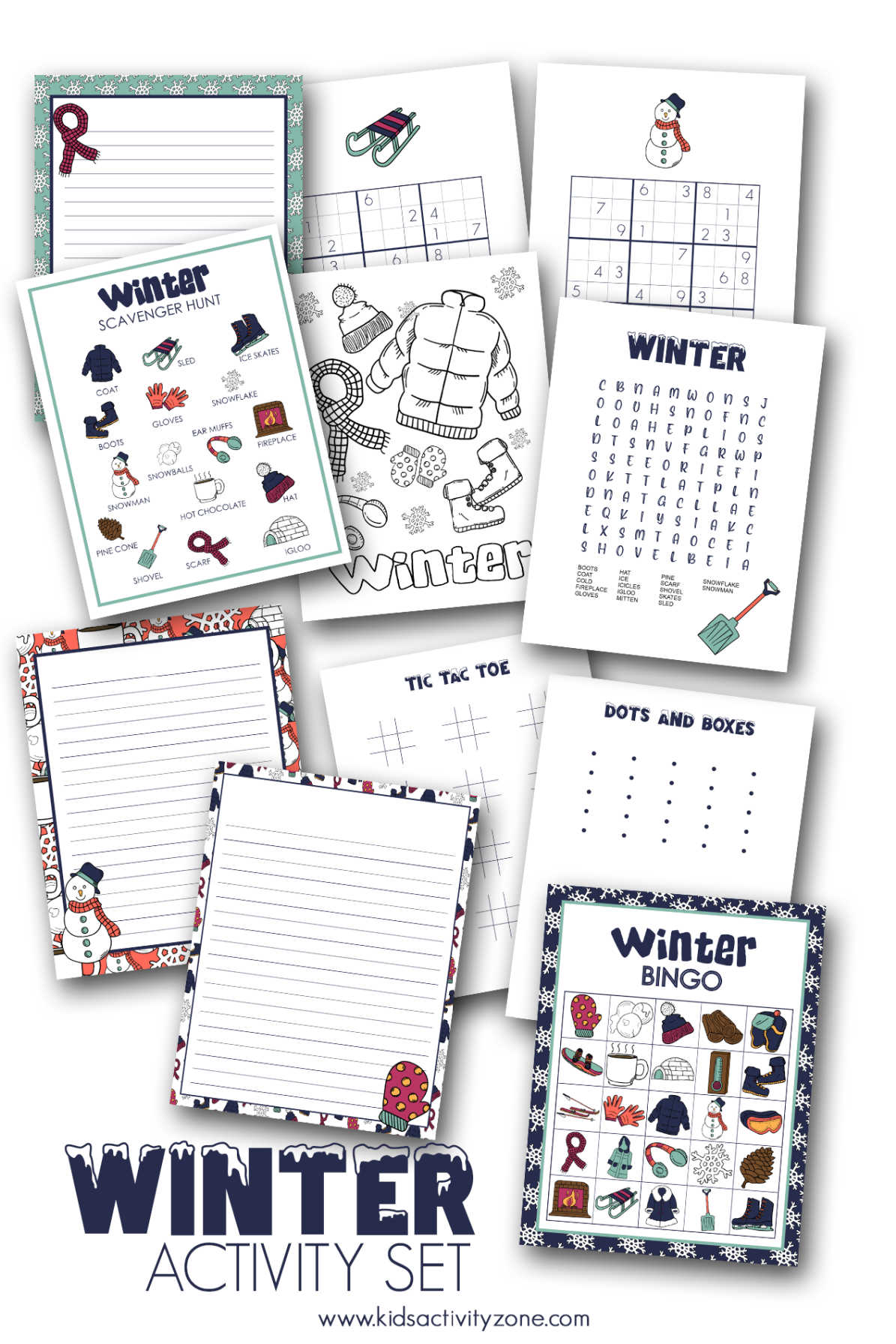 Beat boredom this winter with this Printable Winter Activities Packet including a Word Find, Sudoku, Winter Themed Bingo, Coloring Pages, Scavenger Hunt and more!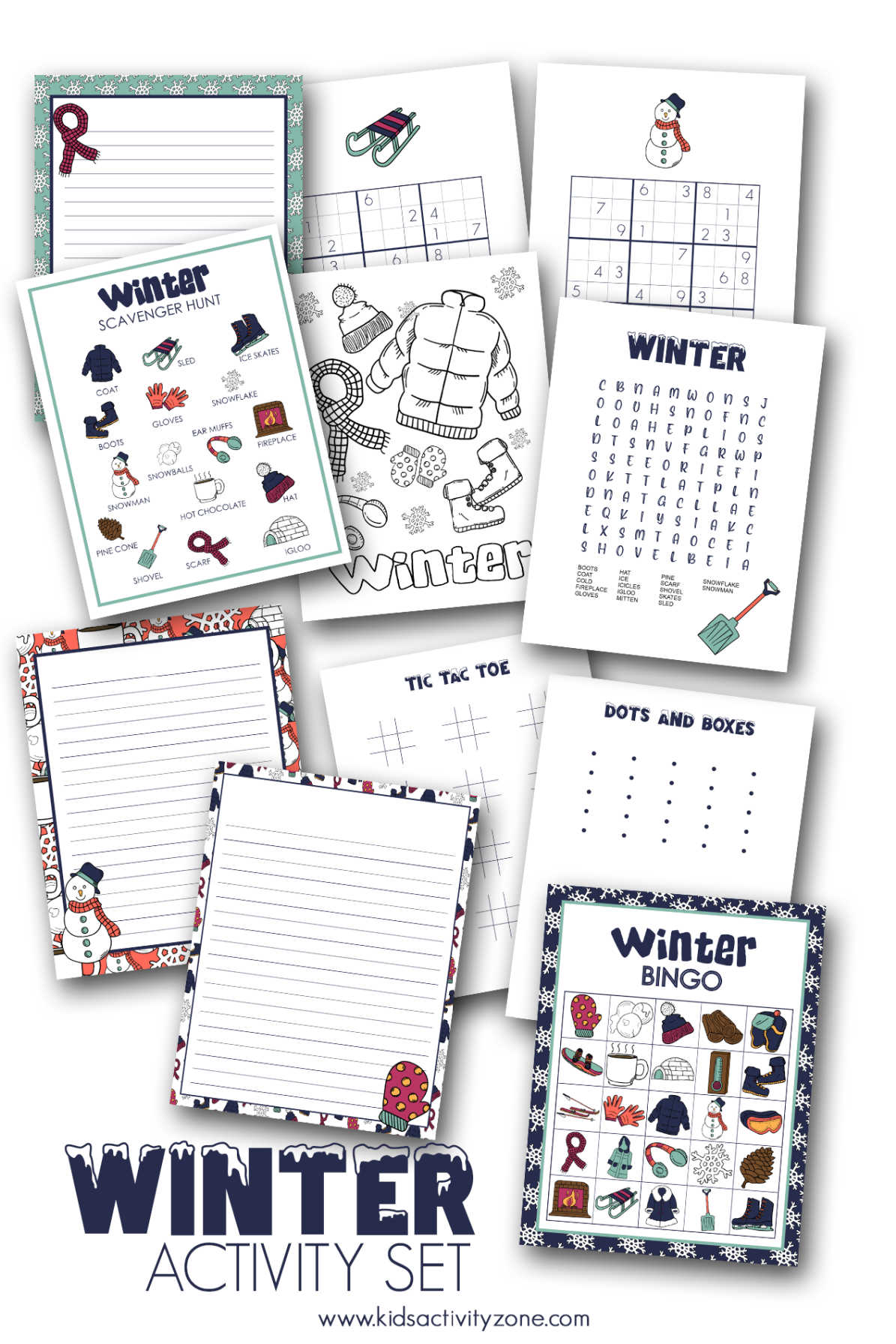 Cold winter days got you stuck inside? Beat the winter blues with this fun Printable Winters Activity Packet! They are to liven up your winter days with some fun free entertainment.
There's such a variety of printable activities that no matter the age of your children you are sure to find something to enjoy.
To celebrate the holidays grab our Christmas Activities Printables or New Year's Eve Activity Packet!
WHAT'S INCLUDED IN YOUR PRINTABLE WINTER ACTIVITIES
Winter Themed 10 Bingo Cards and Calling Card
10 Printable Sudoku Puzzles
Word Search
Winter Scavenger Hunt
Winter Coloring Page
Tic Tac Toe Printable
Dots and Boxes Printable Game
Winter Stationary
WINTER BINGO!
Winter Bingo is the perfect activity to entertain the entire family from young to old.
Hit the dollar store and stock up on some inexpensive prizes to make it even more fun.
This printable includes a calling card, just cut out the squares and throw them in a bowl and call out the images you pull out. This printable set has 10 Bingo cards. If you have more than 10 people you can print multiple copies just beware that there will be more than one winner per game if you use duplicate cards.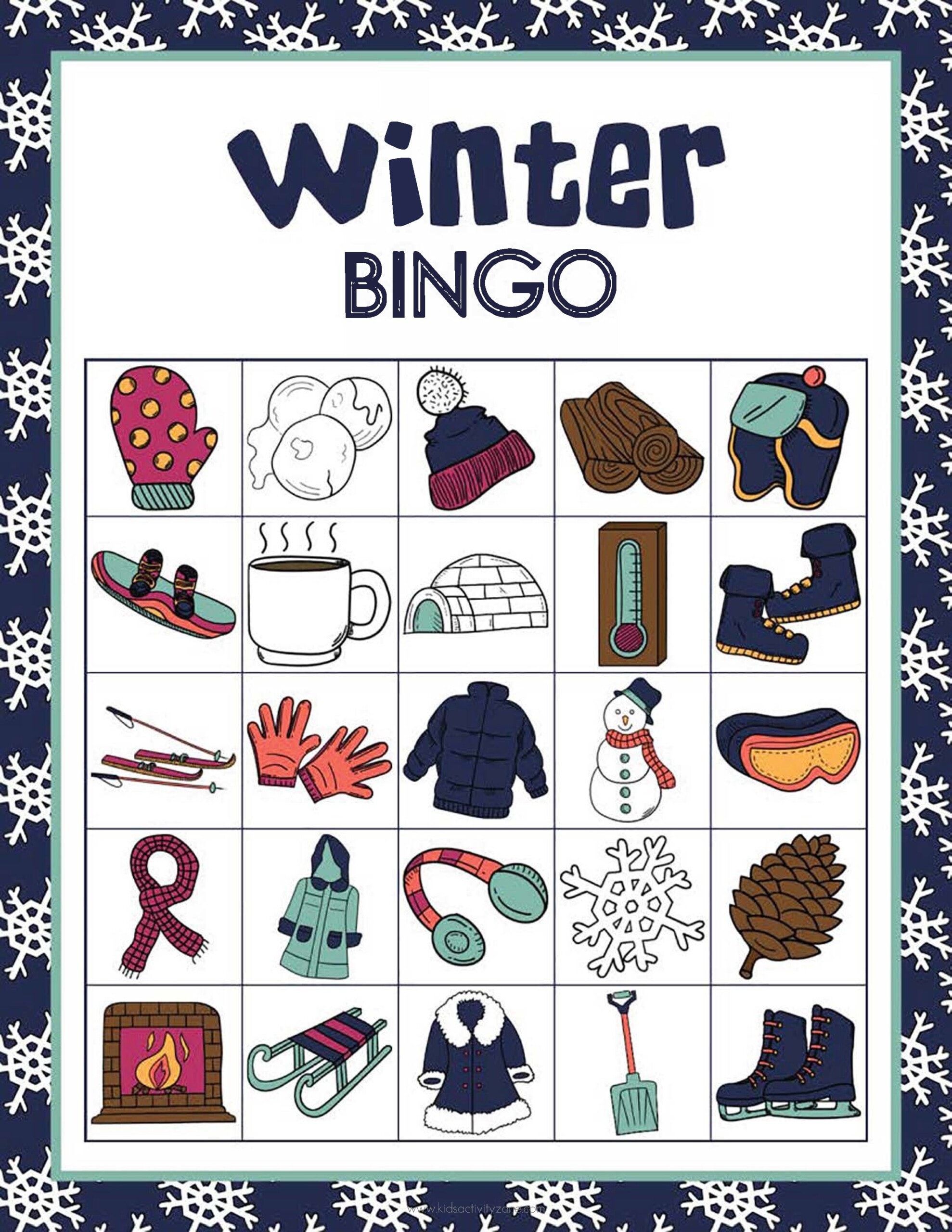 PRINTABLE WINTER SUDOKU GAMES
Sudoku games are not only fun, but totally addictive. This printable winter activity pack has 10 different Sudoku games!
If you get addicted there's plenty of them to do.
Entertain anyone that's at your house by turning it into a competition to see who can fill them out first.
Simply hand out a puzzle to each person and the yell "START"! See who can correctly fill theirs in first. To make the competition the most even give everyone the same puzzle at the same time.
Each puzzle comes with an answer key.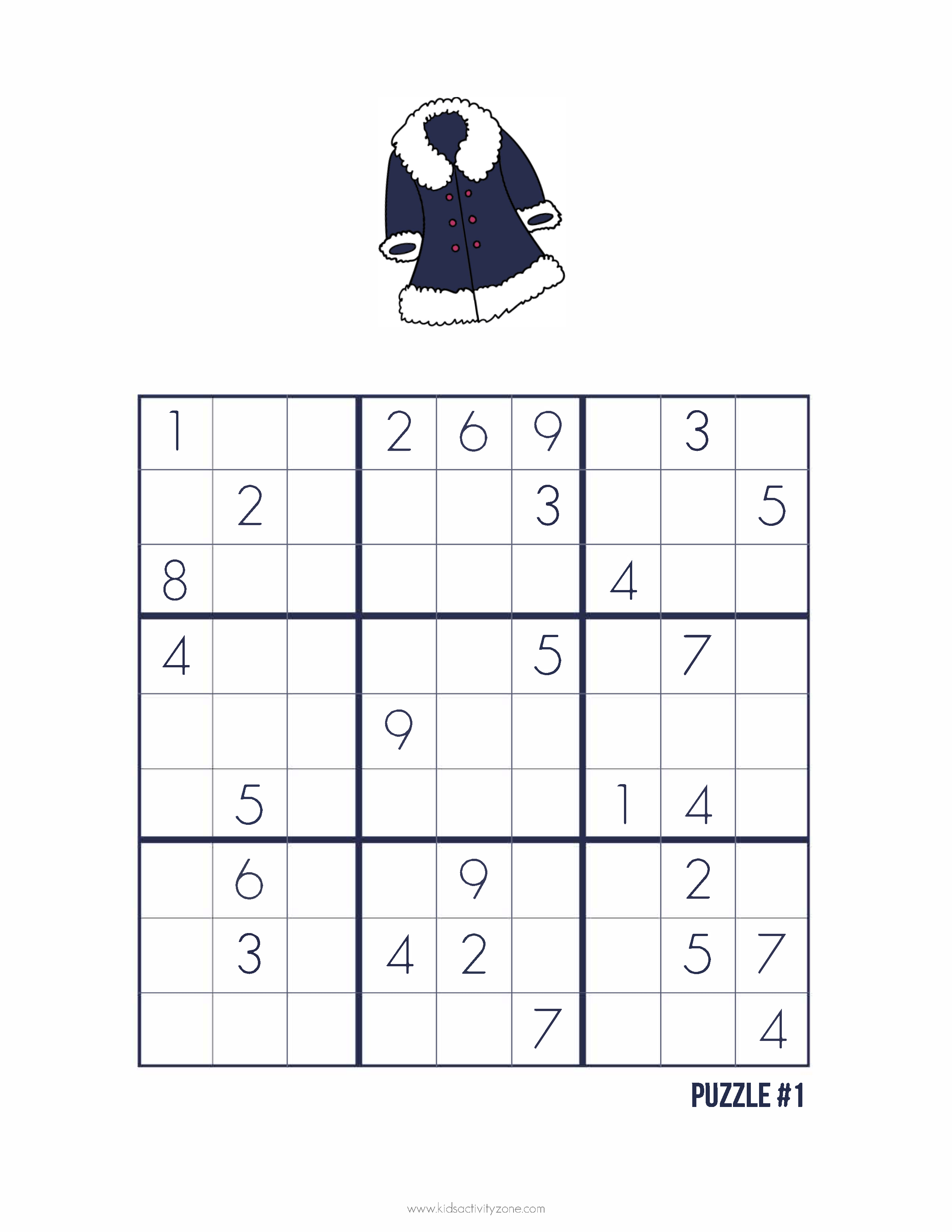 WINTER WORD SEARCH
Another fun activity that involves brain power is this Winter Themed Word Search that comes with an answer key.
All of the words that need be found in the word search are fun Winter theme words like Boots, Coat, Fireplace, Gloves, Mitten etc.
Make a game out of it and set your stopwatch to see who can find the most words in a few minutes or see who can finish it first!
Remember those dollar store prizes again! This would be a great idea for classrooms when kids are done with school work or a winter party.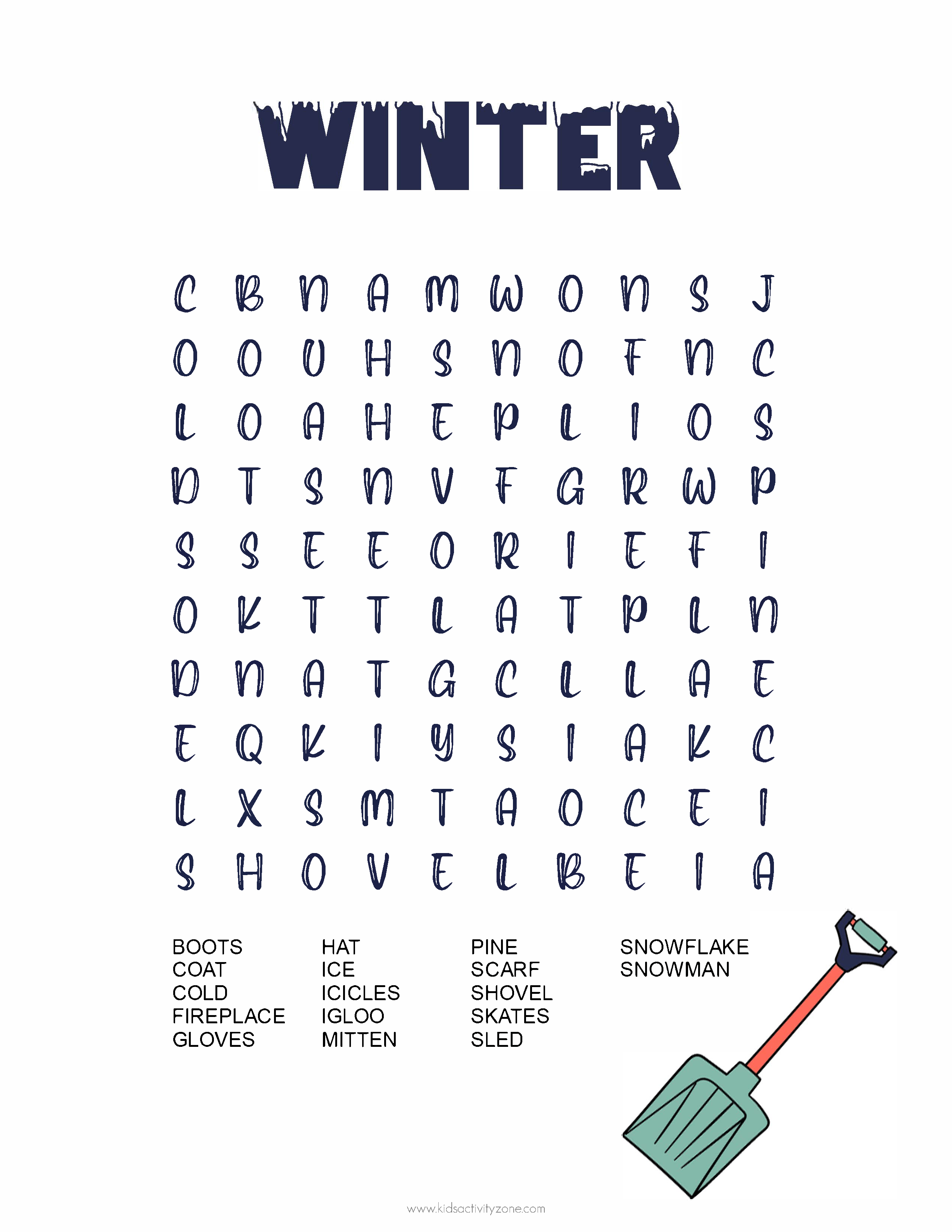 WINTER SCAVENGER HUNT
Kids love searching for things and this Winter Scavenger Hunt Printable is so much fun! See if you can find all 16 items on the print out.
A few things indoors and a few things outdoors. You might even have to build your own igloo or snowman to complete the hunt!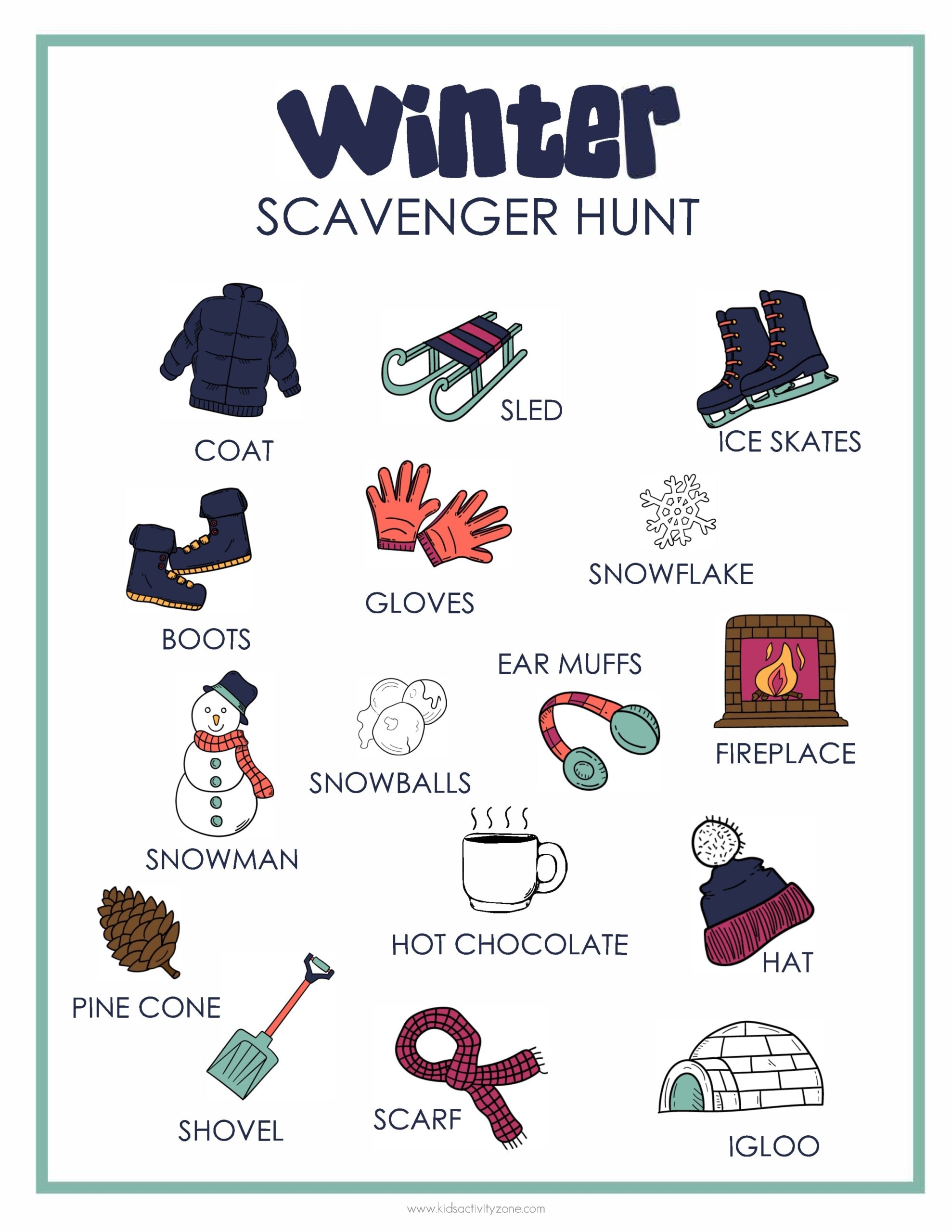 Tic Tac Toe and Dots and Boxes Games
You'll need to grab a partner and think up a strategy for both of these games! These are great for car rides, church, and more.
Tic Tac Toe is played on a grad that's 3 square by 3 squares. You and your opponent will try to get 3 x's or o's in a row, it can be up, down, across or diagonally. If all 9 squares are full, the game is over. The game ends in a tie if no one has got 3 in a row.
Dots and Boxes is an easy game of strategy. You and your opponent take turns picking to draw a horizontal or vertical line to connect the boxes. Whoever draws a line that completes a box writes their initials in it and "owns" it. The person that "owns" the most boxes at the end of the game wins!
Winter Coloring Page
Grab this fun winter themed coloring page.
Relax by the fire with a cup of hot chocolate and coloring when it's snowing!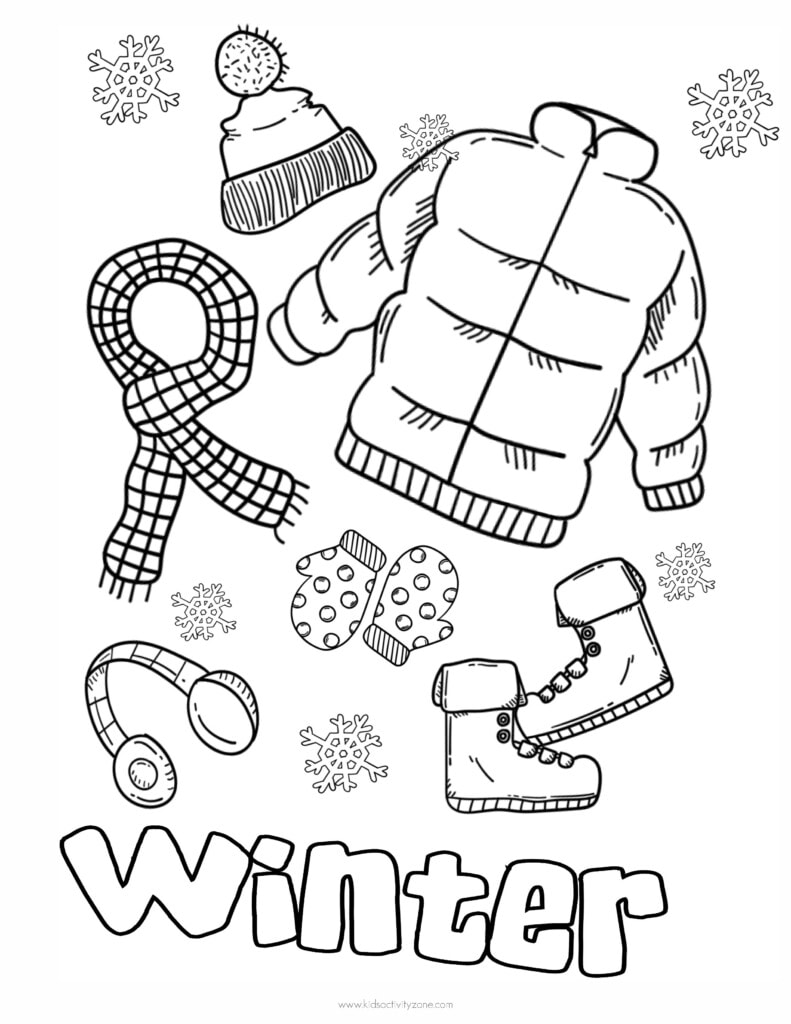 Printable Winter Stationary
This adorable Winter Themed Stationary is free.
It's perfect for letters to family, thank yous and much more!
More Winter Fun!
If you take a picture and share them on Instagram make sure to #kidsactivityzone or tag us @kidsactivityzoneblog so we can see them!