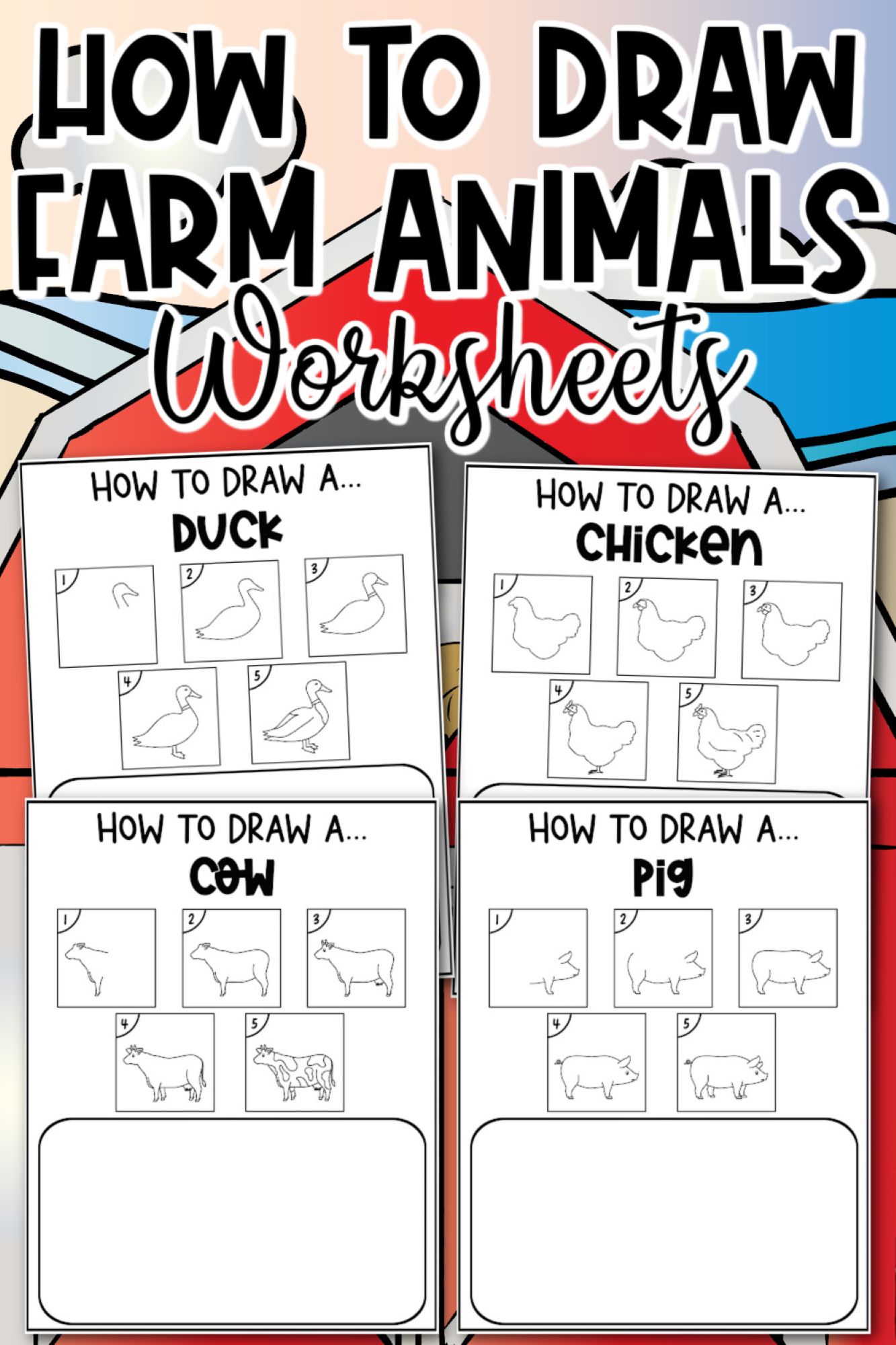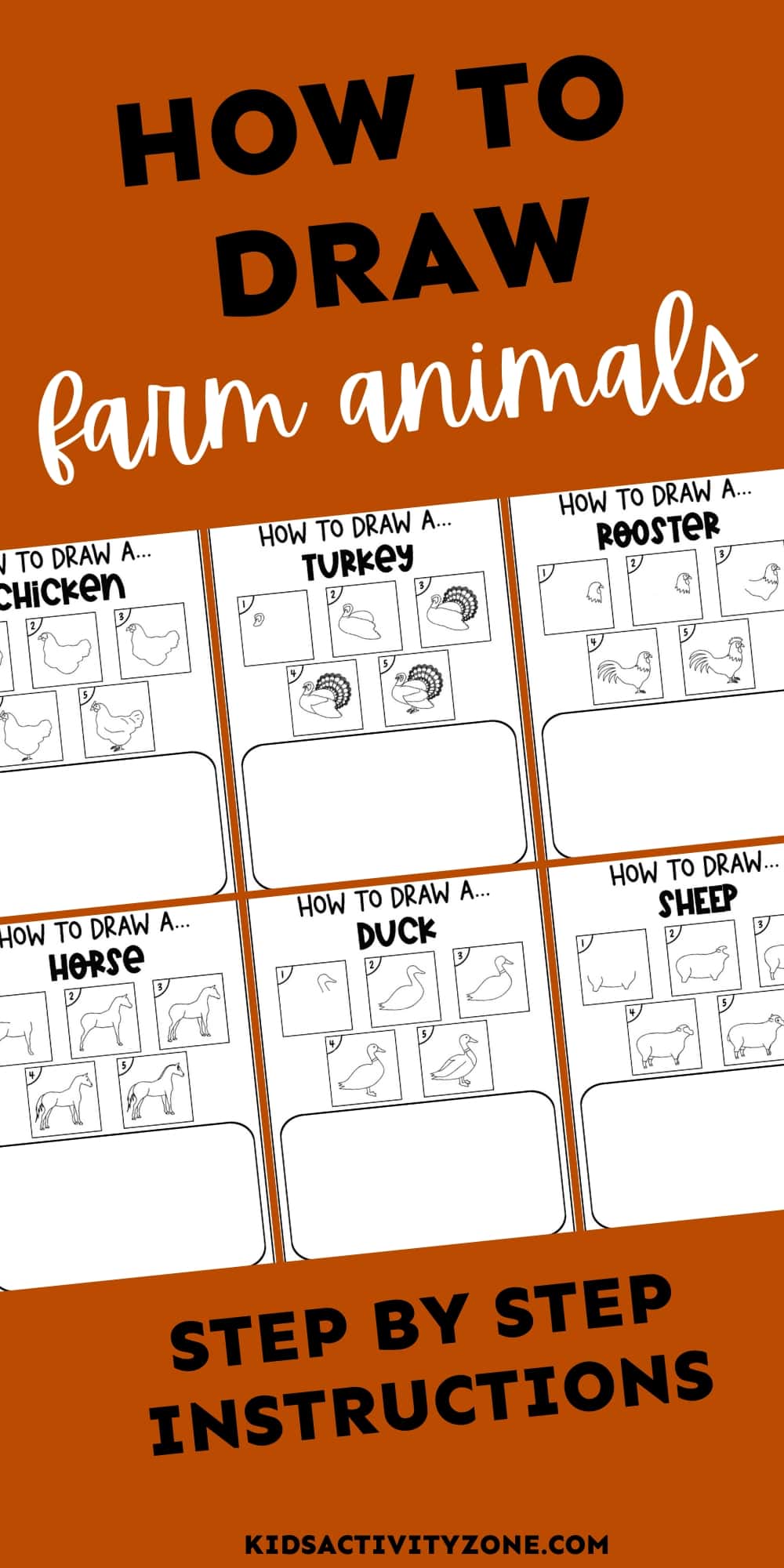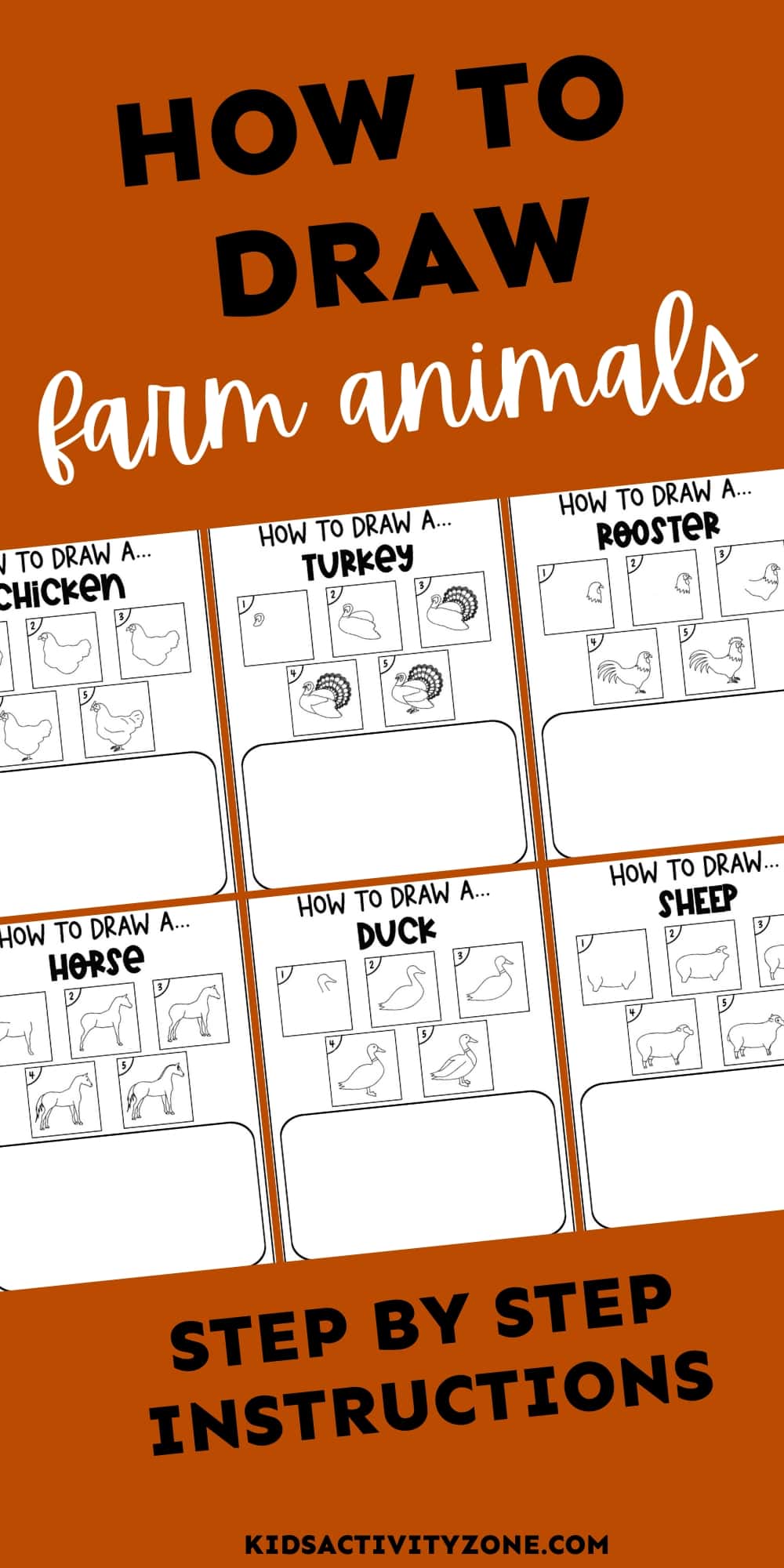 Want to learn how to draw farm animals? Grab this free printable showing you how to draw farm animals step by step. Animals that are included are a Chicken, Cow, Pig, Duck, Sheep, Rooster, Horse and Turkey!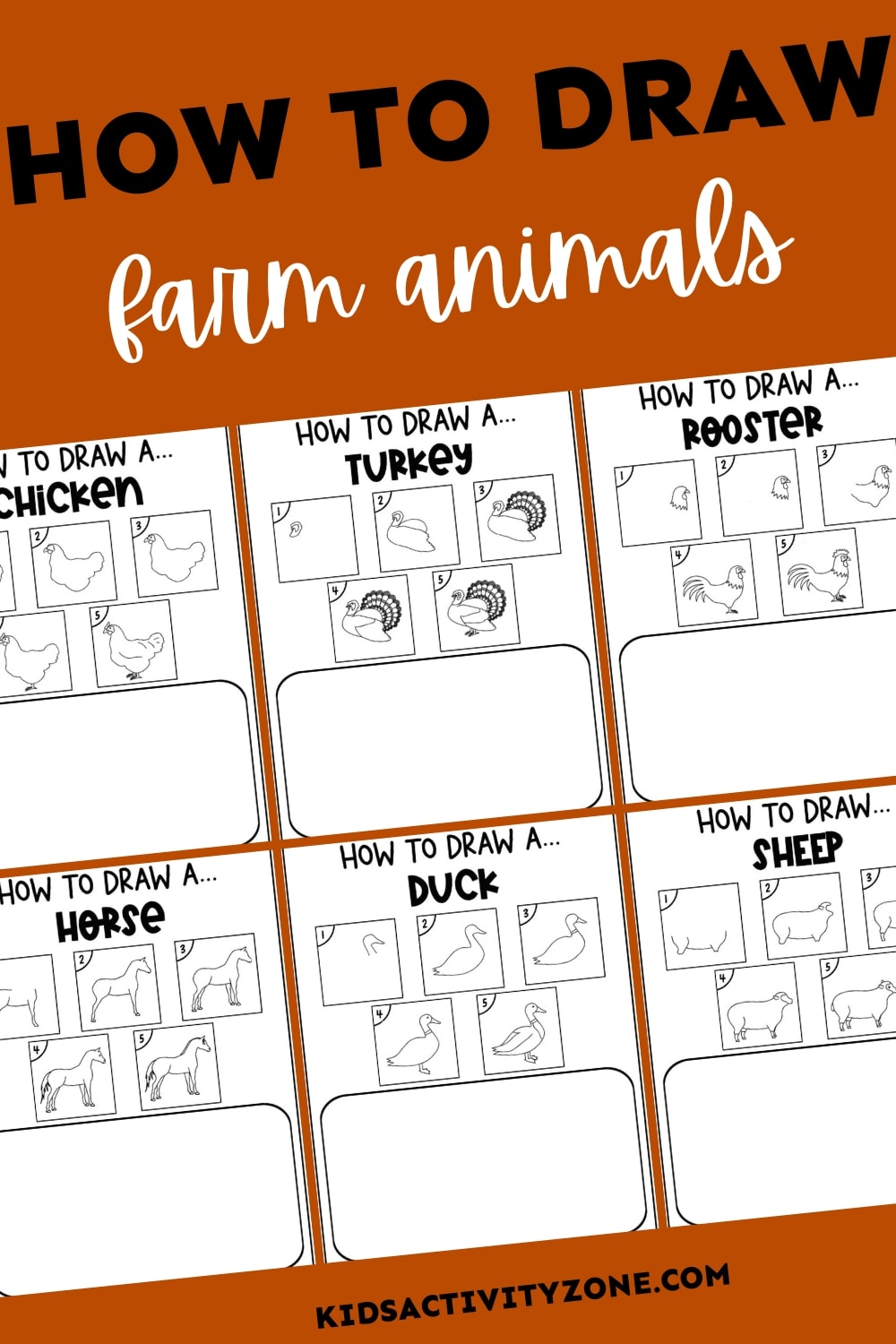 Not all of use are gifted with the innate ability to draw something. I can draw a fabulous stick person, but that's about where my drawing abilities end. Some kids are naturally gifted at drawing, but others aren't. Either way, there's always room for improvement and always something new to draw!
These free printable pages give you a step by step guide on how to draw farm animals. Each page gives you five steps to follow so that you can easily draw each animal. Step by step drawing guides are so much fun because it takes a lot of the frustration and guess work out of drawing.
These guides are on a bit more of the difficult side, so I'd recommend only using them with older children. But while they're learning to draw each animal, your younger kids will have a blast with these safari count and trace worksheets.
Print off as many pages as you'd like so that you can perfect your skills as you learn to draw each animal! It's so fun and soon you won't even need the step by step guide.
Why You'll Love Learning How to Draw Farm Animals
Learning to draw is a fun way to help improve hand-eye coordination and fine motor skills in children.
These guides on easy to draw farm animals are perfect for parents who can't draw well, but have children who are passionate about drawing. It's a great way for you to encourage their drawing skills even when you aren't strong in those skills.
This activity is free! Just print your pages and grab your drawing supplies and you've got an easy, fun, and free activity.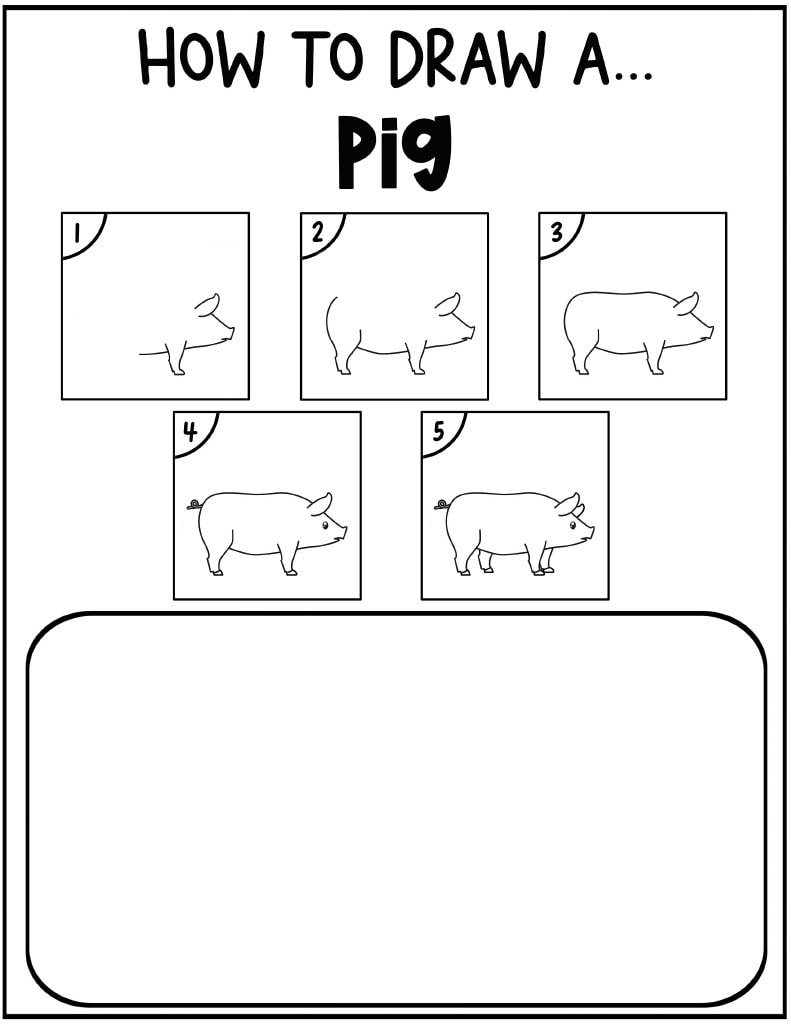 Supplies Needed to Learn How to Draw Farm Animals Step by Step
Drawing supplies – You can use mechanical pencils, regular pencils, or even erasable colored pencils. I like having separate erasers to use too! Any of your favorite drawing supplies will work just fine. However, I do not recommend using pens or markers as you start to learn to draw farm animals step by step.
Printer – As long as your printer can print in black and white, then you're good to go! IF you don't have a printer, you can pull these up on your computer screen and draw on a piece of scratch paper. Or, go to your local library and see if they will allow you to print the pages there!
Optional: Coloring supplies – After you draw your masterpiece, it would be extra fun to color it! We love these twistable crayons in my house. They seem to last forever. But you could also use colored pencils and markers too!
Pro Tips When Learning How to Draw Farm Animals
These easy to draw farm animals can still be difficult if your drawing skills aren't super strong. So, don't give up if you can't get it right after your first time through! Try each guide multiple times and you'll get better and better at it every time.
Once you learn to draw each animal, you can make your own decorations! If your kids want a farm animal themed birthday party, you could draw and color each animal onto a sheet of card stock. Thread them all onto a strand of twine or fishing line, and you've got a cute DIY farm animal garland to use as decoration!
If you're on the road without drawing supplies but you have a tablet, your kids can draw these with technology! Either open the notes app on your tablet or download an app that allow you to free draw. Use a stylus or compatible electronic pencil and your kids have an easy, fun, and free activity to do on their tablets!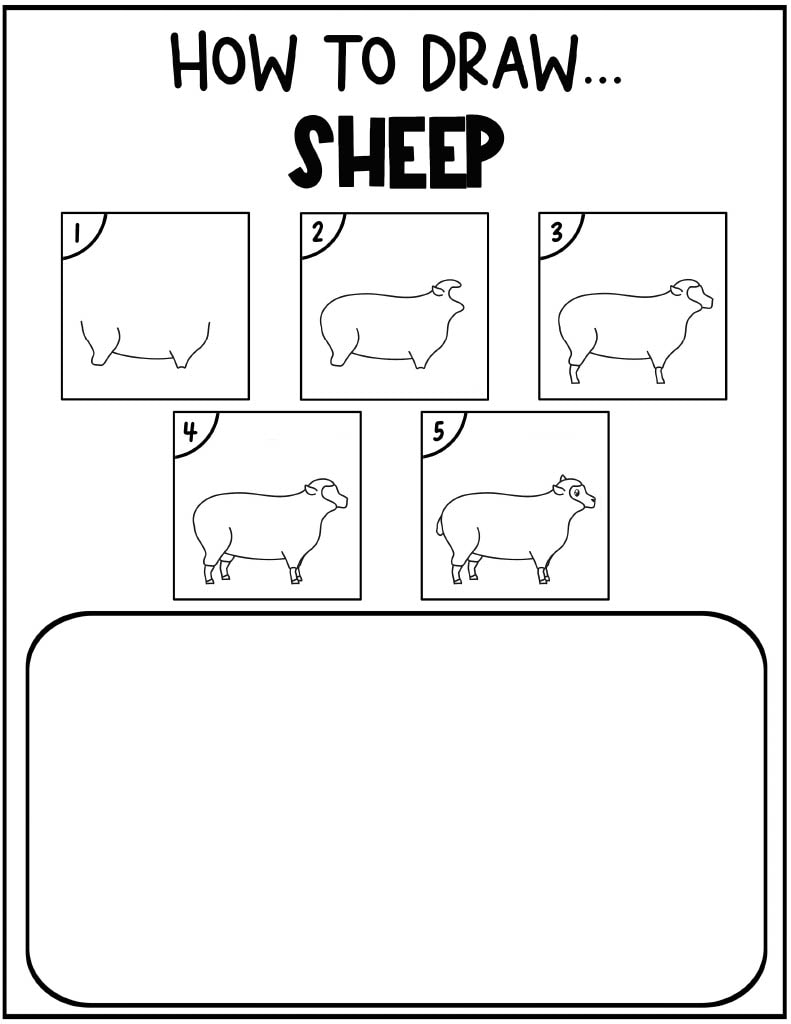 Which farm animals did you learn to draw? I hope the guides were helpful and I'm sure you drew a beautiful masterpiece!
More Printable Activities You'll Love