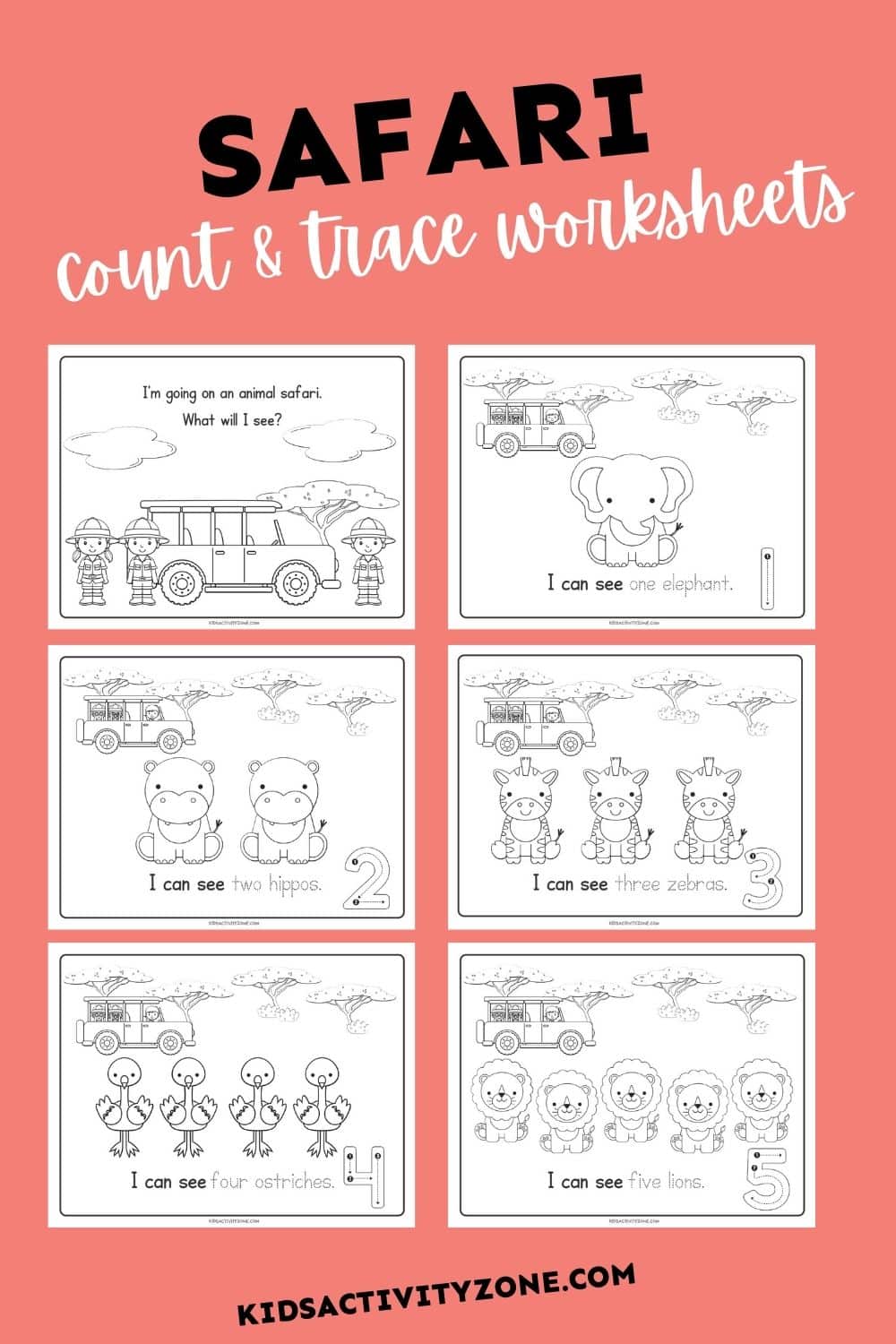 These cute, free printable count and trace worksheets are the perfect way to help your child learn their numbers! They are geared towards preschoolers and kindergarteners. Count the Safari animals in these fun number tracing worksheets, plus color the picture.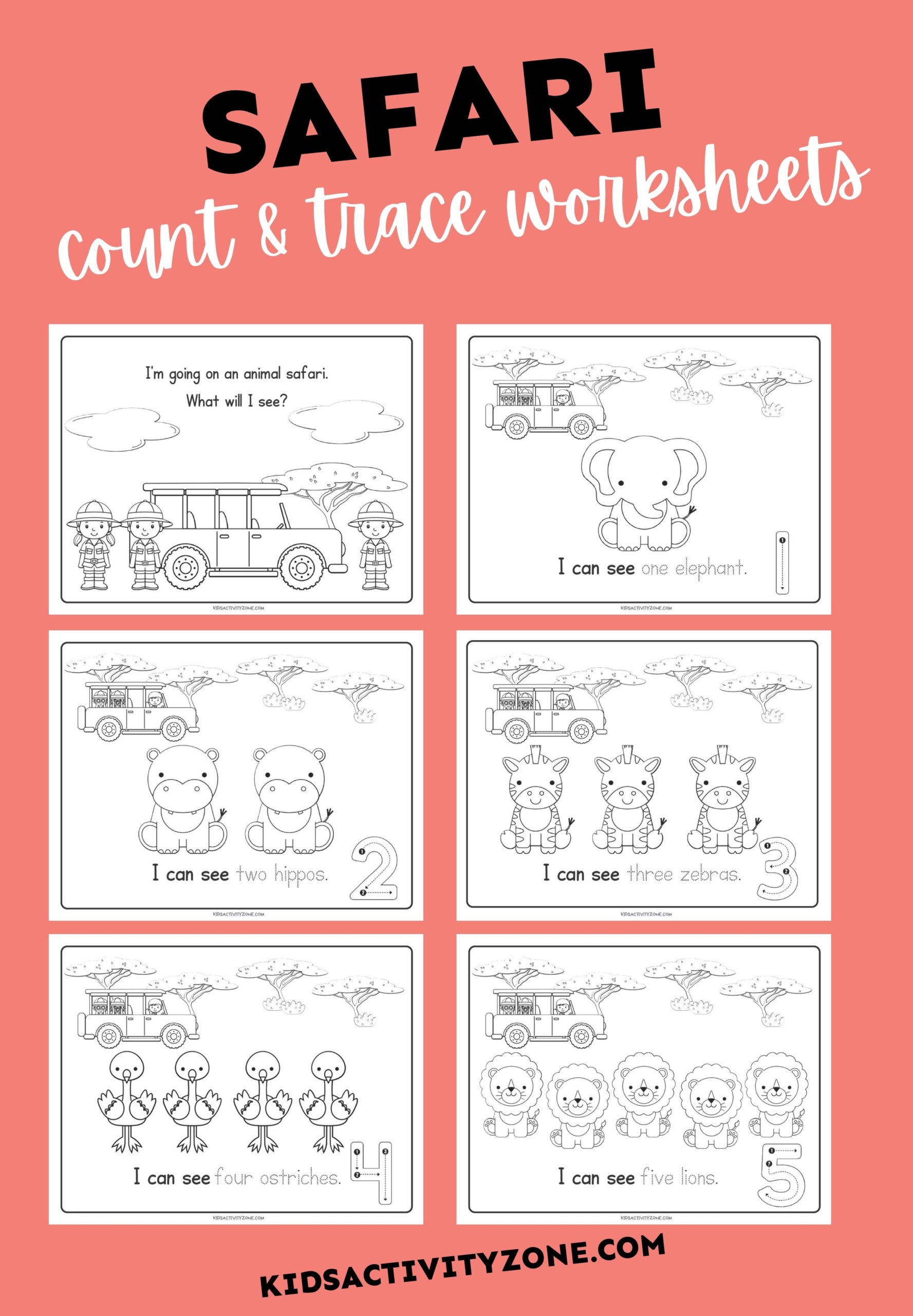 Preschoolers start mastering the ability to recognize and count from 1-10 and these fun Safari Count and Trace Worksheets are the perfect way to help the practice this skill.
This printable workbook has safari themed tracing and counting pages for each number from one to ten. Plus, they can color the safari picture.
These free worksheets will keep you child engaged while learning to write the numbers plus trace the number word.
Introducing numbers and counting to children early is encouraged because they will have an advantage when they begin to study more challenging mathematics in school.
WHY DO YOU NEED THESE COUNT AND TRACE WORKSHEETS?
Easily incorporate learning into a fun activity.
Learning numbers is one of the earliest and most important things kids learn.
Easy, no prep way to teach numbers 1-10.
WHAT AGE IS THIS FOR?
This activity is geared towards preschoolers and kindergarteners.
HELPFUL TOOLS
More Printable Worksheets for Preschoolers!
If you take a picture and share these Instagram make sure to #kidsactivityzone or tag us @kidsactivityzoneblog so we can see them!