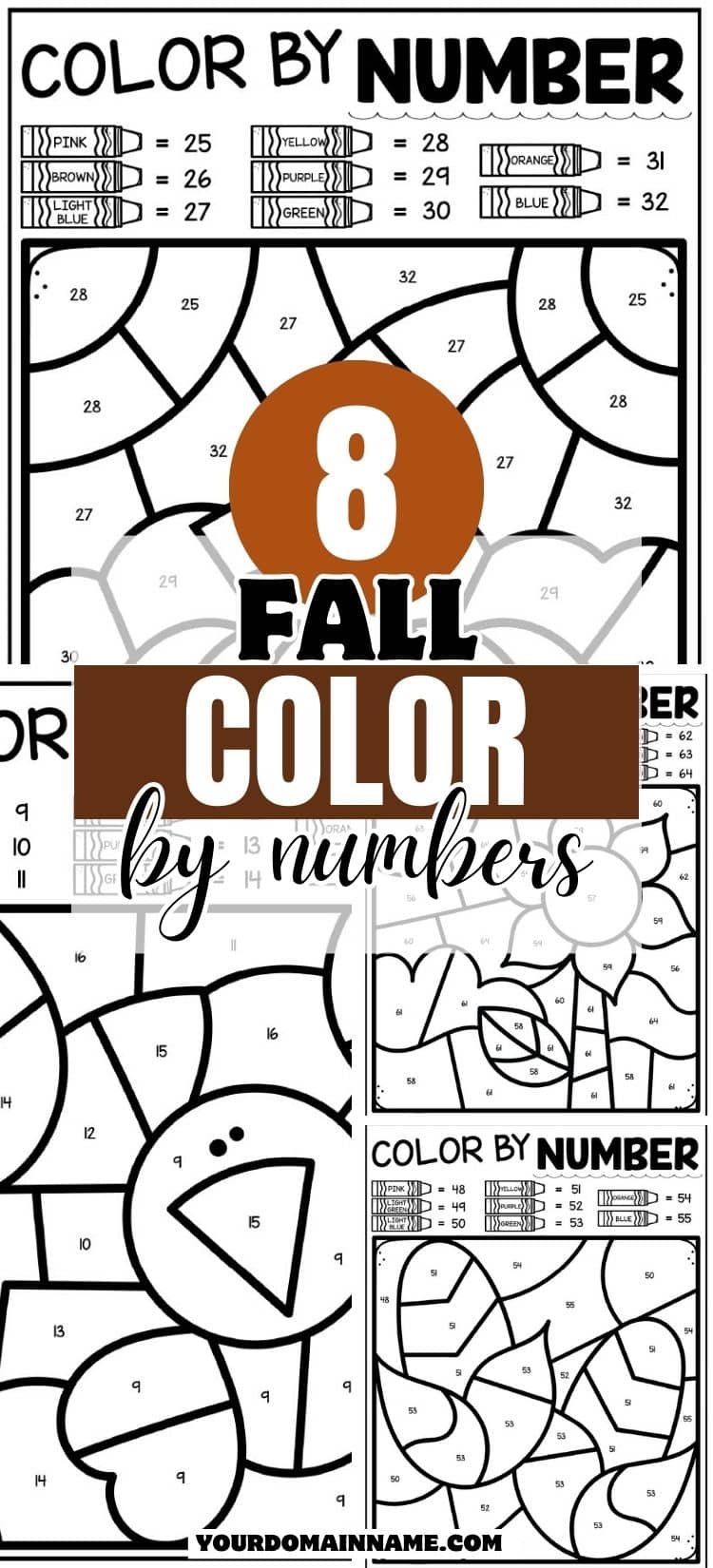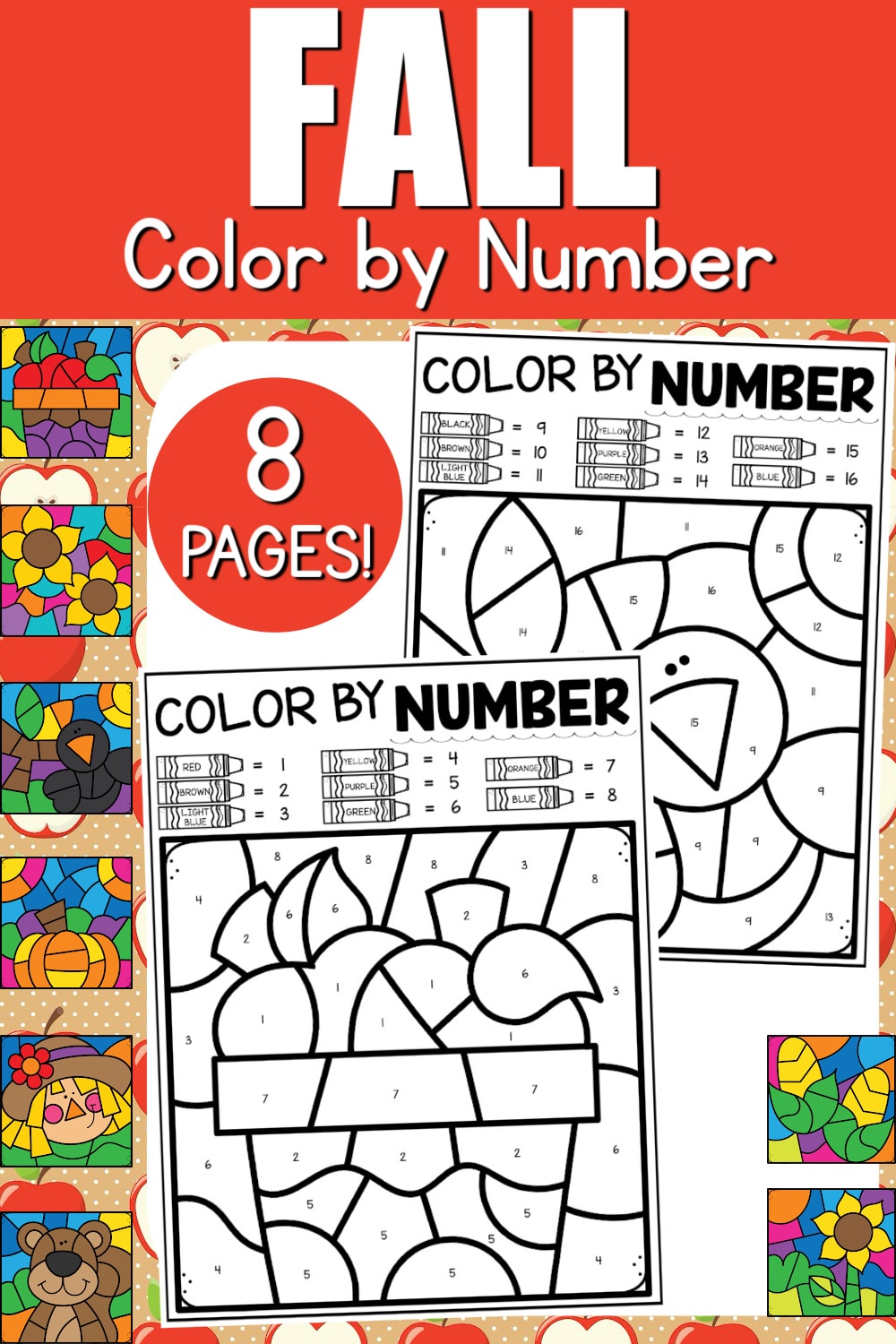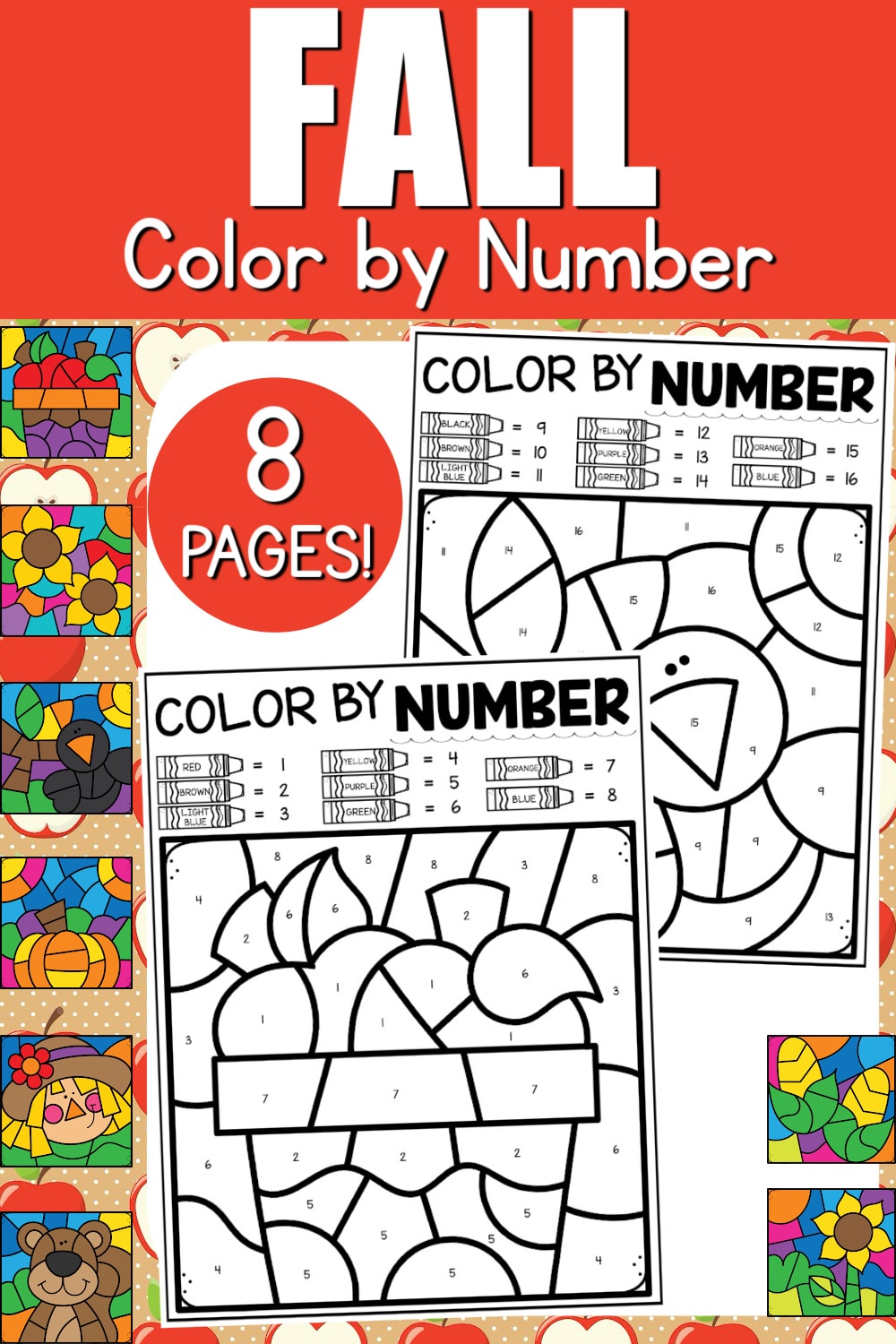 There's a chill in the air and it's time for fall, which means it's the perfect time to print off these Free Printable Fall Color By Number sheets. Tons of different fall scenes that the kids can color!!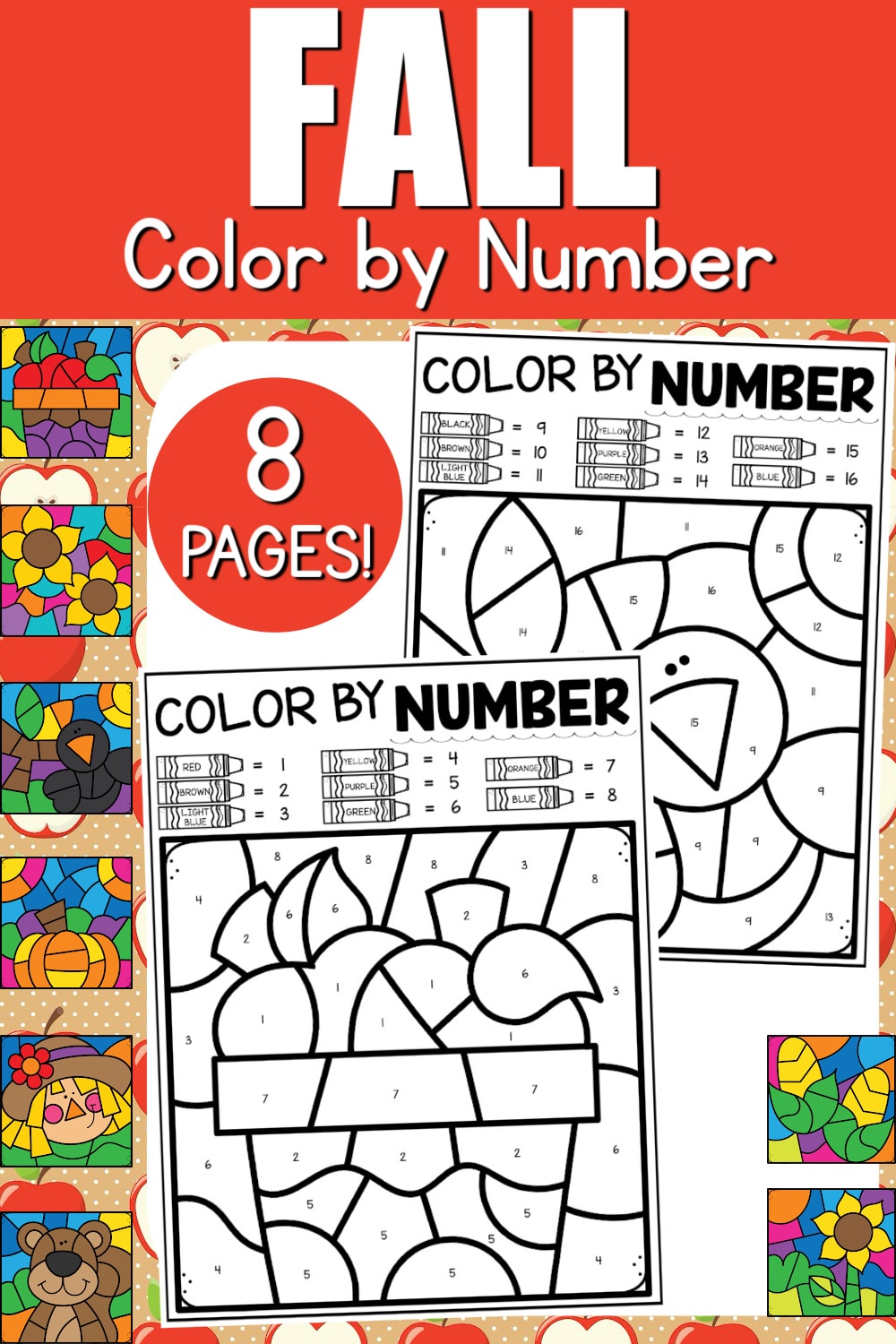 Coloring is therapeutic to me as an adult, and as a kid I always had so much fun coloring! These fall color by number pages are an easy way to have plenty of coloring activities available for those kids who just love to color. But hey, they're perfect for adults too! I know I'd never turn down a color by number page.
And if you're looking for Thanksgiving themed printable pages to have on hand during the school Thanksgiving break, I have tons! Thanksgiving word search and Thanksgiving I spy are two of the favorites on this blog.
Fall color by number can be used as a simple activity, in a classroom, and even as a lesson on colors and numbers. There's tons of possibilities with these easy and cute coloring pages!
Why You'll Love this Fall Color by Number
Color by number is a great way for children to learn color and number recognition. So much more fun than flash cards or long lessons!
Printing these fall color by number pages is free. So, if you need an affordable activity I am here to help!
If you have kids that need constant entertainment, this is a simple way to keep them entertained. Screen-free and an activity that helps build fine motor skills.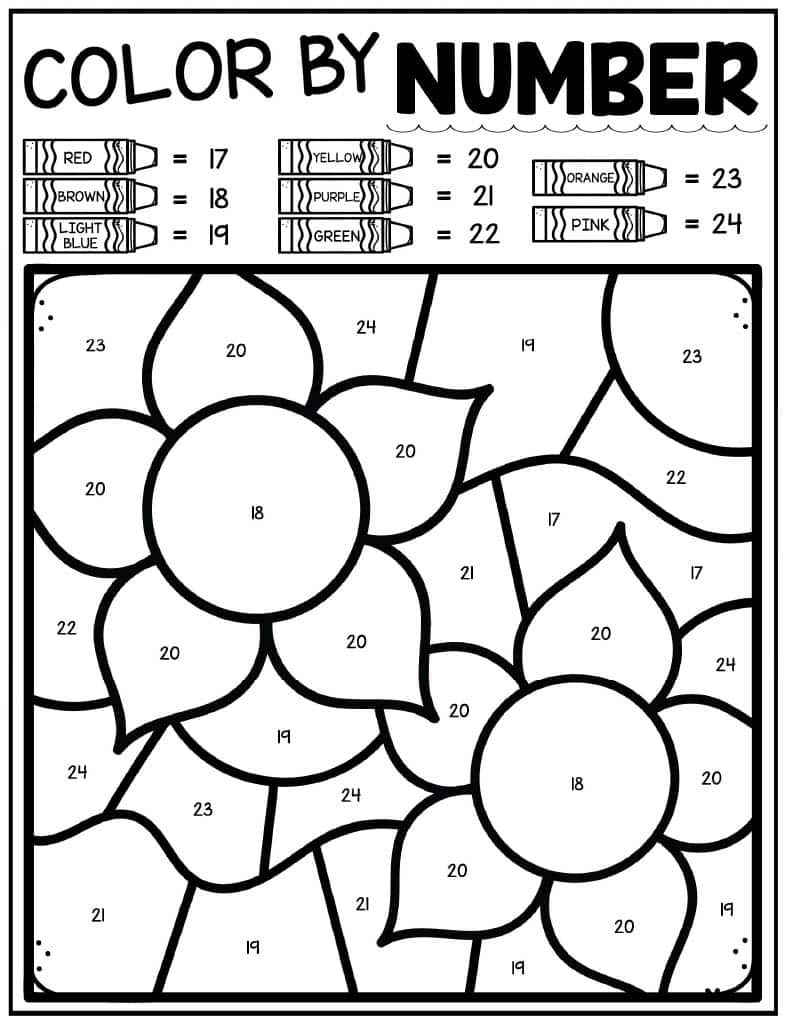 Recommended Supplies
Coloring supplies – Twistable crayons are a favorite in our house! They are super sturdy and last for a really long time. You can also use colored pencils or washable markers if you prefer to color with those. Make your picture stand out by using crayons on the main focus in the coloring sheet and colored pencils on all of the background details.
Printer – If you have a printer that will print in black and white then you are set to go! And if you don't have your own printer, your local library may have printers that are free for the public to use. If they're not free, it's typically not too expensive. Office Depot has affordable printing as well!
What is Included in these Fall Color by Number Pages
There are lots of fun things to color in this fall color by number printable! In these downloads, there are pages to color all fall themed things from scarecrows to sunflowers. Here's all that's included:
Squirrel
Bucket of Apples
Sunflowers
Ears of Corn
Pumpkin
Scarecrow
Tips for the Most Fun!!
Before giving these pages to your younger children, color in the crayons at the top of the page with their corresponding colors. This will help teach color recognition and avoid any frustrations from littles who may not quite know their colors yet.
Make your autumn color by number pages more sturdy by printing them on white cardstock. You can use watercolors if you print each page on card stock!
Use glitter glue to outline the lines in your photos or even fill in some of the spaces. It will give your fall color by number pages extra pizzazz and make them look really pretty!
If you use these printable fall color by number pages in a classroom or group setting, be sure to write each child's name on the back of their pages. That way, everyone is guaranteed to go home with the picture they worked so hard to color perfectly!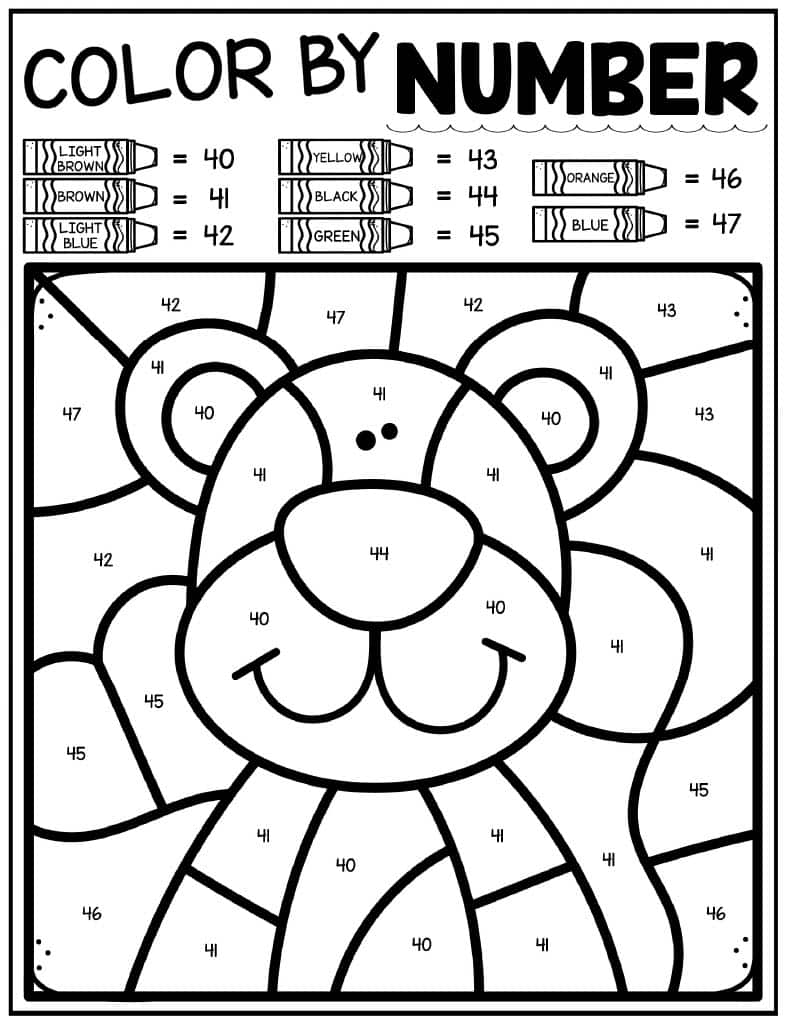 Don't wait to print these free fall color by number pages! You're just a download away from easy fun for children of all ages.
More Fall Activities You'll Love