We gathered up a list of fun and easy St. Patricks Day Crafts for kids! Since everyone is Irish on St. Patrick's Day we all need to celebrate. Let's make everything green, rainbows, and leprechauns!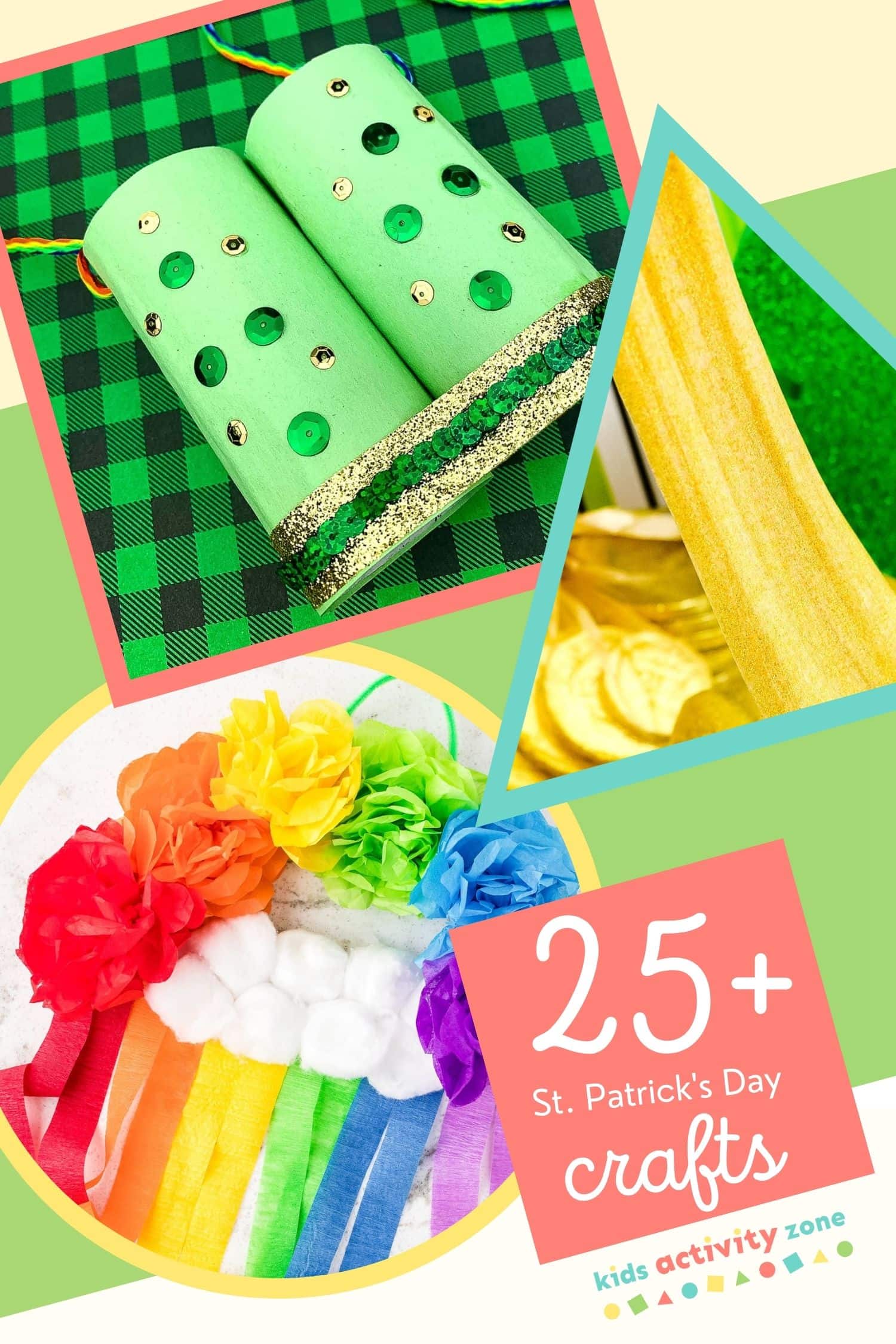 There is so much fun to be around St. Patrick's Day! This fun holiday is filled with creativity and imagination, so we need plenty of fun St. Patricks Day crafts.
We've collected plenty of St. Patrick's Day crafts for kids of all ages. Whether you go looking for leprechauns when you make Leprechaun Lookers or create one of the other fun crafts on this list, be sure to make a tasty snack of Rainbow Cupcakes for craft time.
We hope you make so many fun memories and that you'll be the lucky one to find a pot of gold at the end of a rainbow!
Why You'll Love these St. Patrick's Day Crafts!
Something for everyone no matter their age!
Everything from Rainbows to Leprechauns to Clovers!
EASY! Simple Supplies! That's right, we want these to be approachable not overwhelming!
This vibrant and adorable Tissue Paper Flower Rainbow Craft is so much fun for the kids to make and will certainly brighten up every room you display it in! Learn how to make easy Tissue Paper Flowers and keep your kids entertained. They will have so much fun creating this rainbow craft!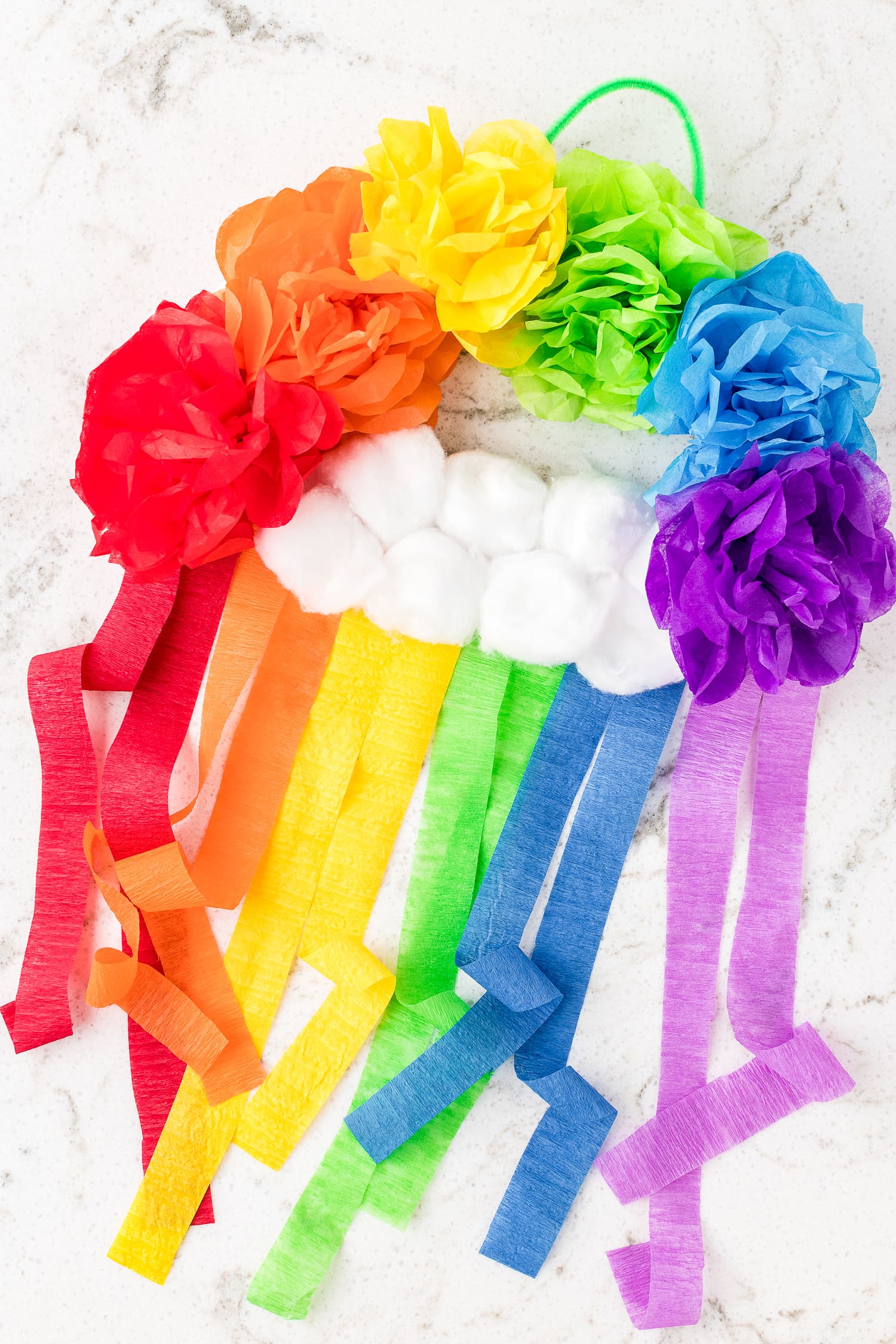 Brighten up your windows for St. Patrick's Day with this easy to make Shamrock Suncatcher! Print the free Shamrock Template, cut it out and create a suncatcher. It's an easy kids craft for St. Patrick's Day that's quick and easy to make.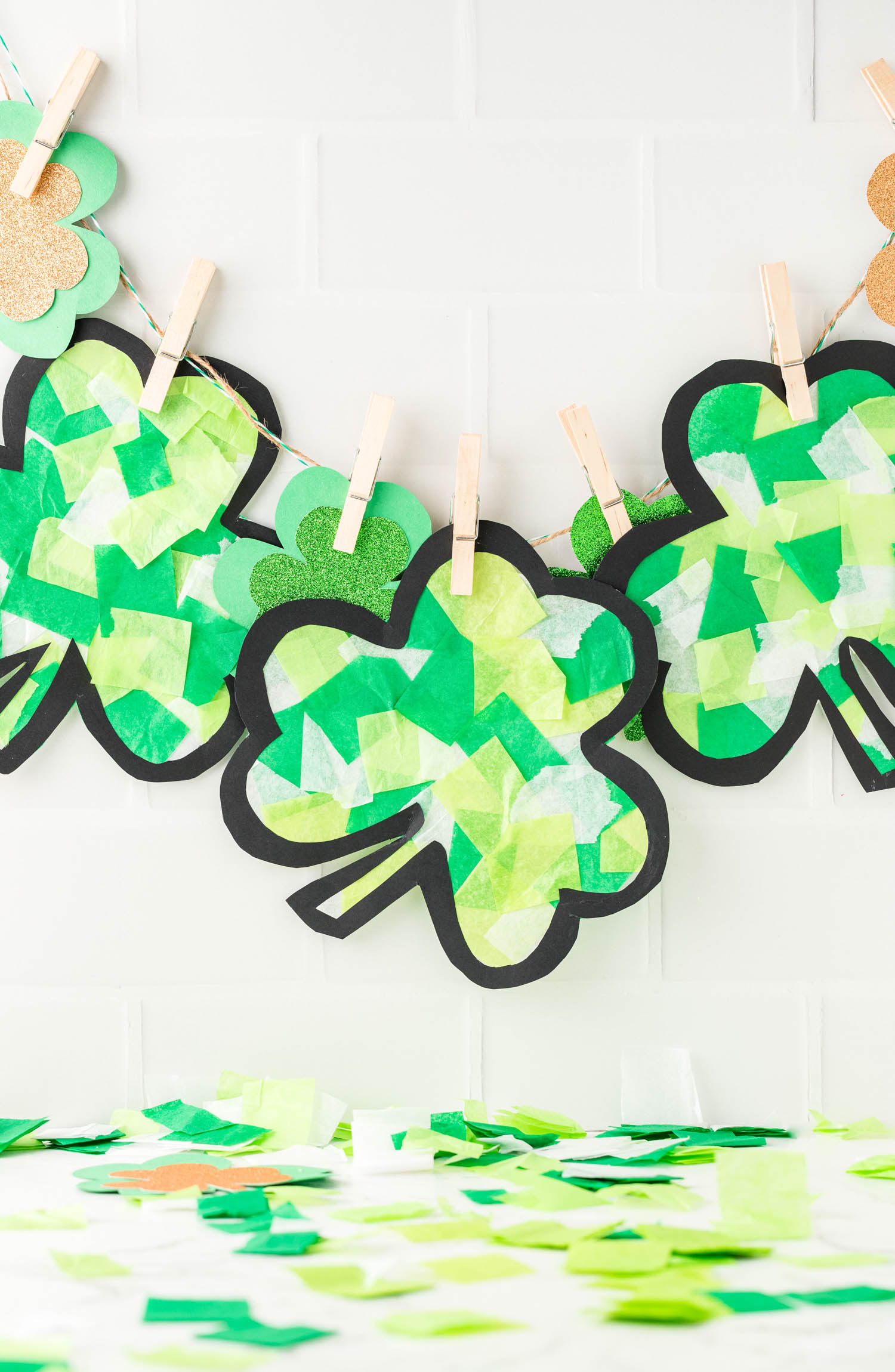 If your kids have an active imagination, Leprechaun Lookers will be the perfect St. Patrick's Day craft for them. And, you didn't hear this from us but, this craft will give you plenty of downtime as your little ones actively search near and far for those pesky little leprechauns!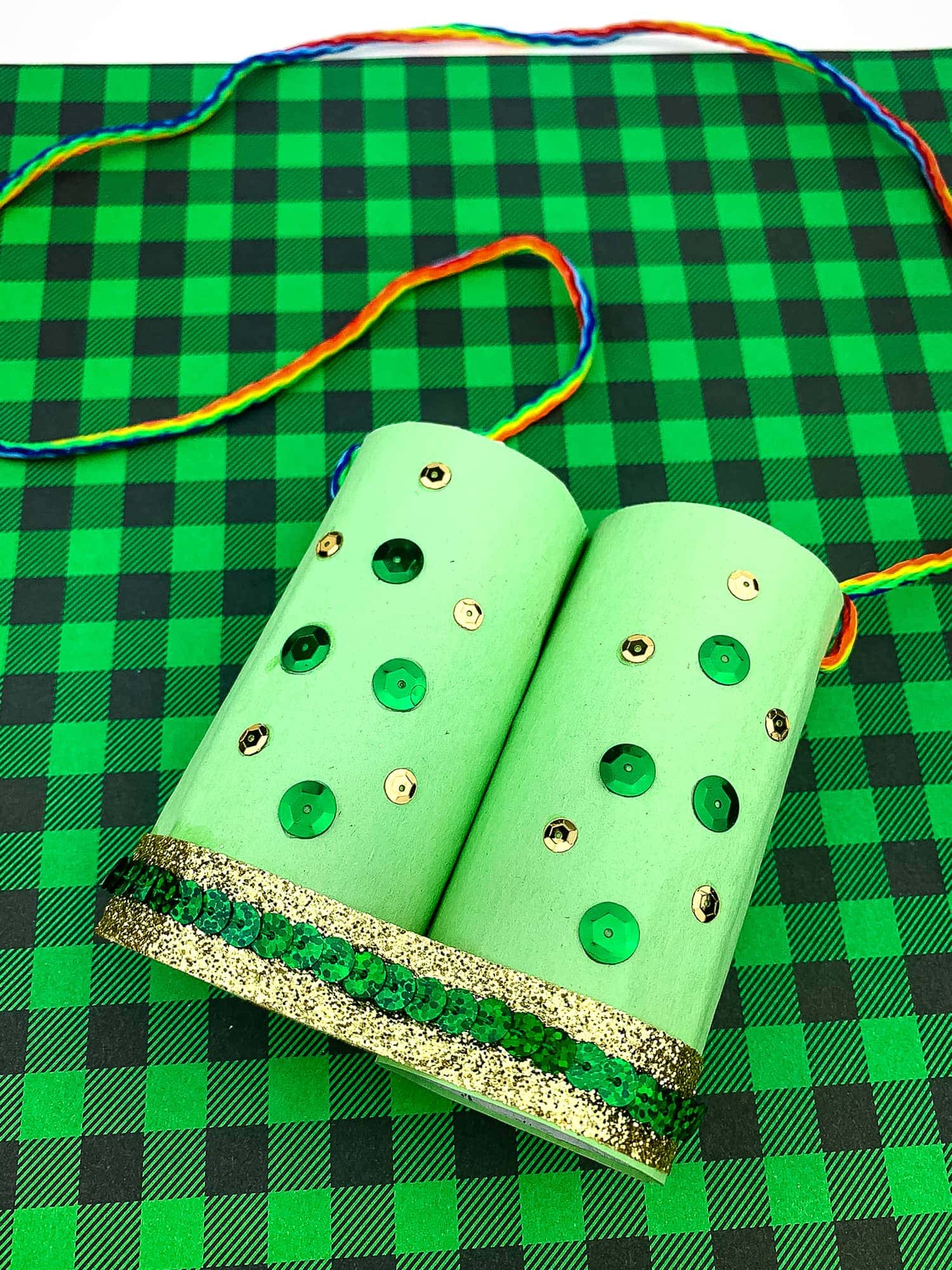 This quick and easy Pot of Gold Slime is one of our favorite St. Patrick's Day crafts! It only requires 3 ingredients and your kids will love the glittery gold color. When it comes to kids crafts, slime is one of the easiest things to make and kids will play with it for hours on end!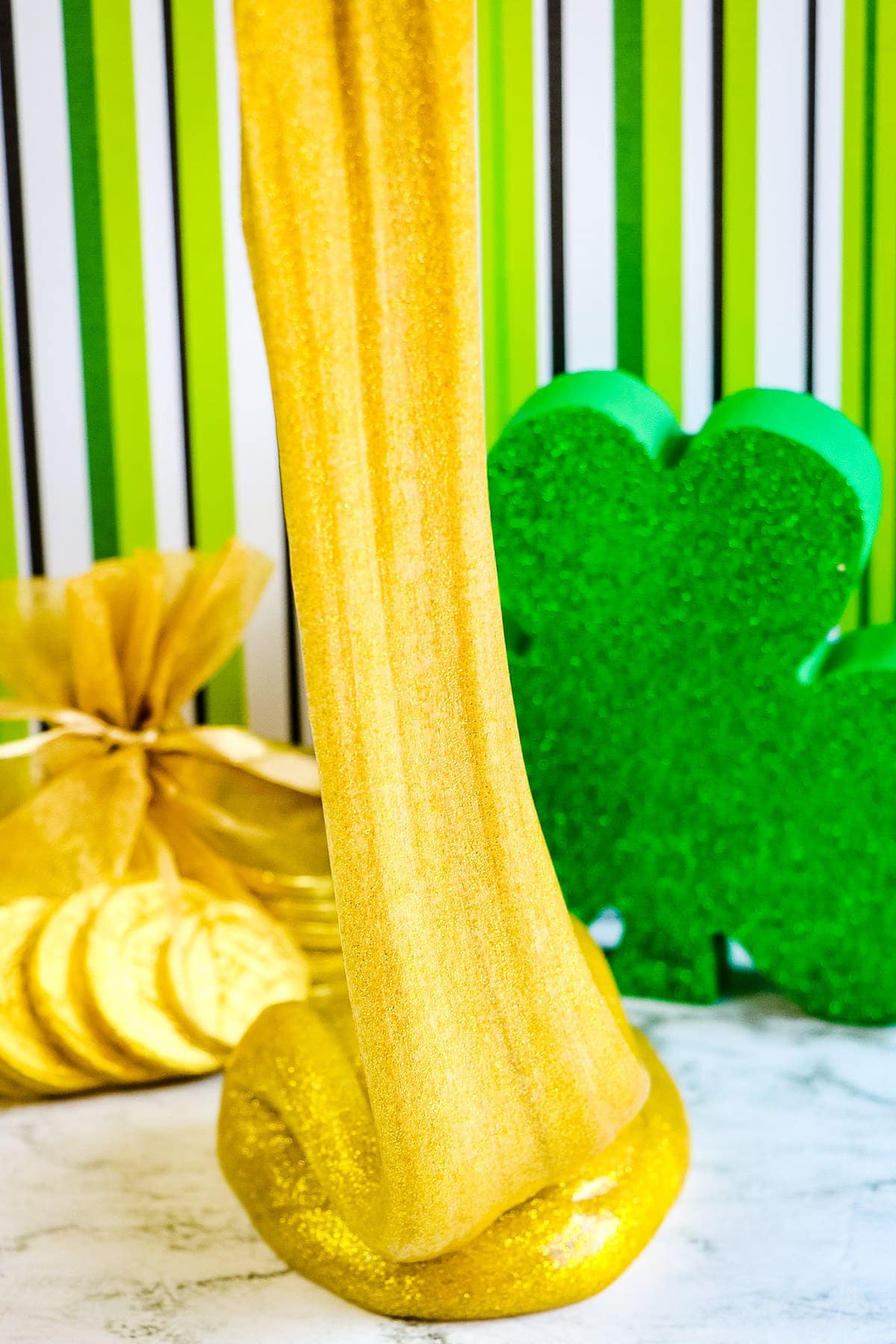 Make it a tradition to try and catch a leprechaun each St. Patrick's Day! This easy DIY Leprechaun Trap is full of rainbows and has plenty of green and gold to entice those gold-loving leprechauns. We even made him a little ladder to help him scurry up and land right on the trap door!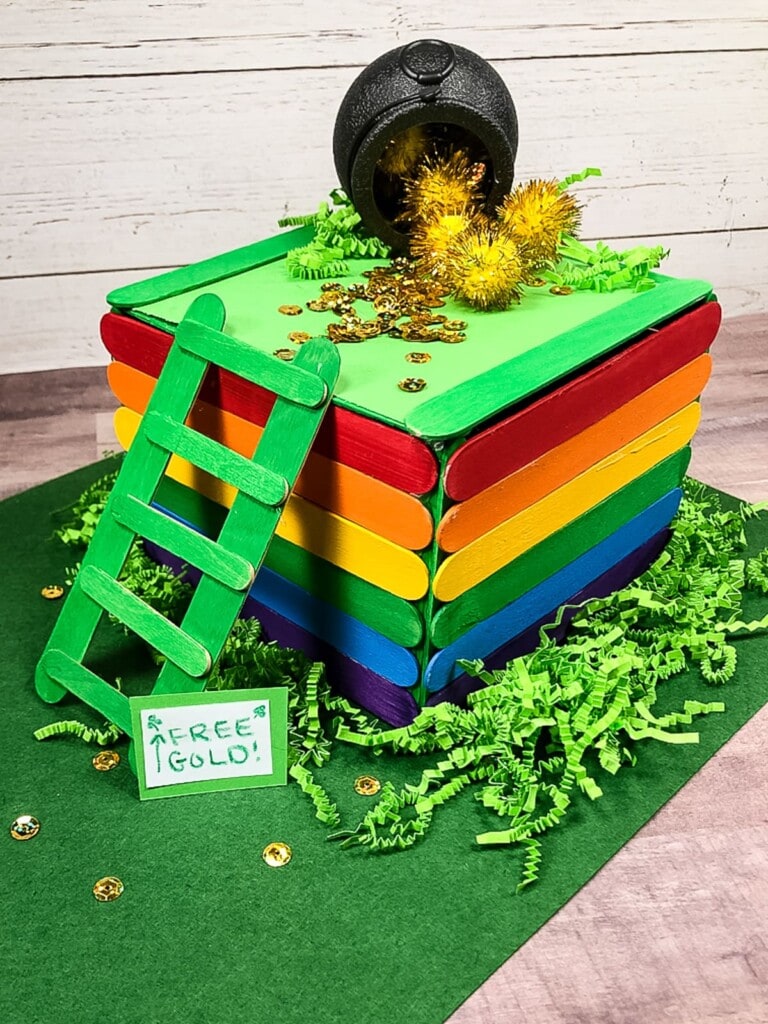 This adorable St Patricks Day Handprint Craft is such a fun art project to try! It's a great craft for toddlers, pre-schoolers, kindergartners, and first graders! This St. Patrick's Day keepsake craft will be so much fun to look back on years later and remember how tiny their little hands were.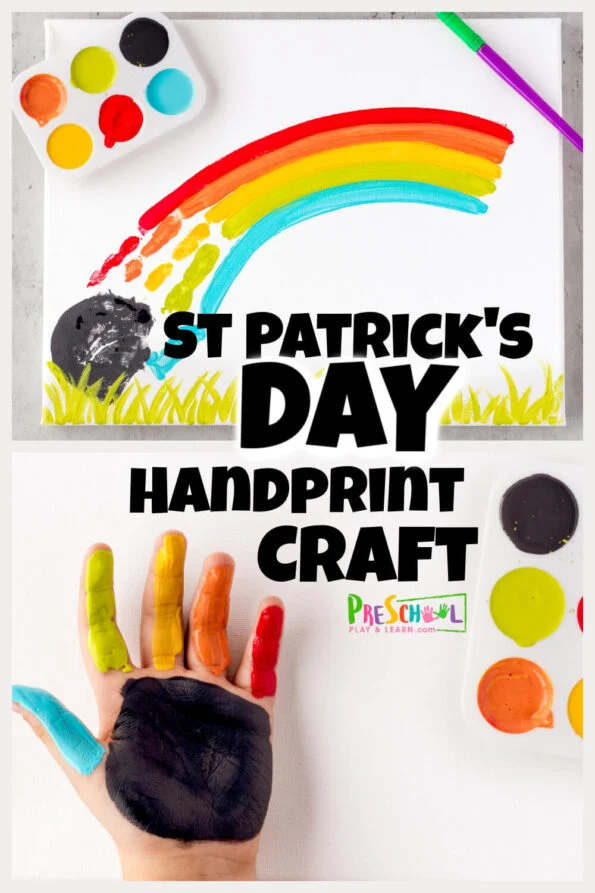 Windsocks are at the top of my list for easy St. Patricks Day crafts. They're the perfect simple decoration for this fun holiday. All you need is some construction paper, a shamrock cookie cutter, and some crepe paper!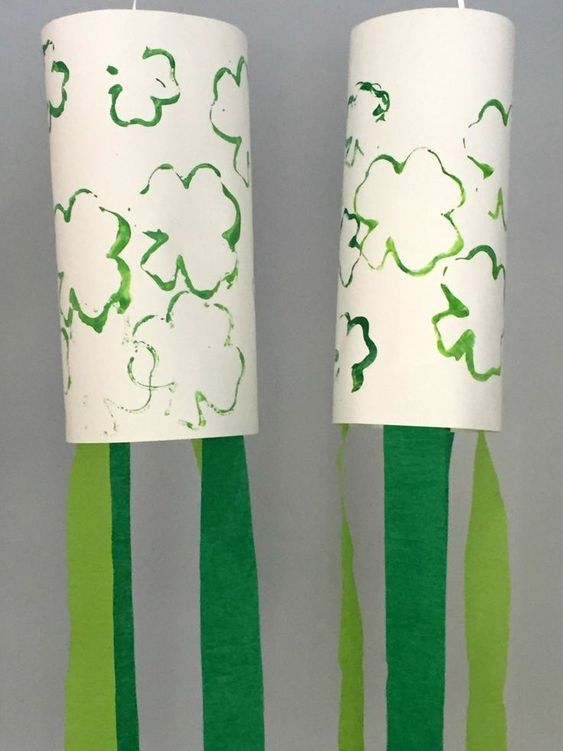 Looking for some super basic St. Patrick's Day crafts for kids? This one is great! Just grab paper, glue, and scissors and get to work on this cute St. Patrick's Day shamrock man.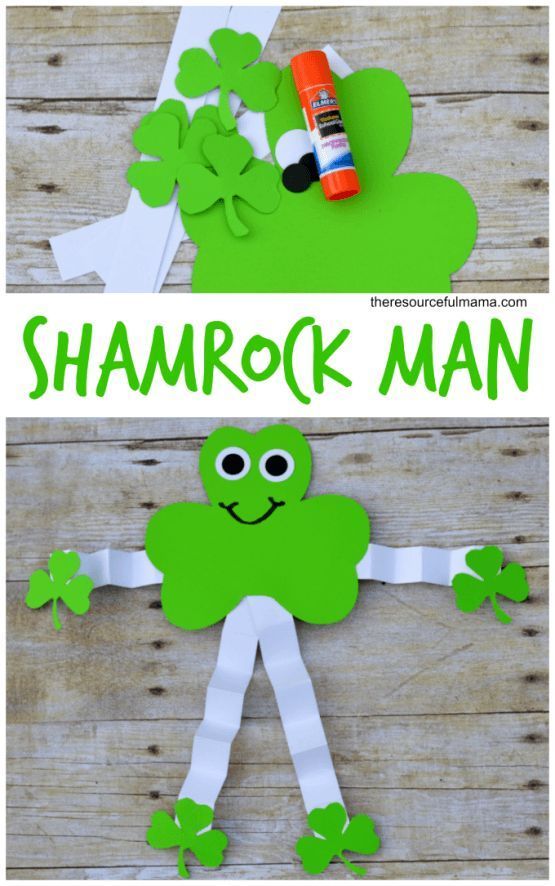 Gnomes aren't just for Christmas! They can be a fun part of St. Patricks Day crafts too! This precious Handprint Luck Gnome Craft is the perfect sparkly bearded friend to create. It's super simple to make and won't take too much time.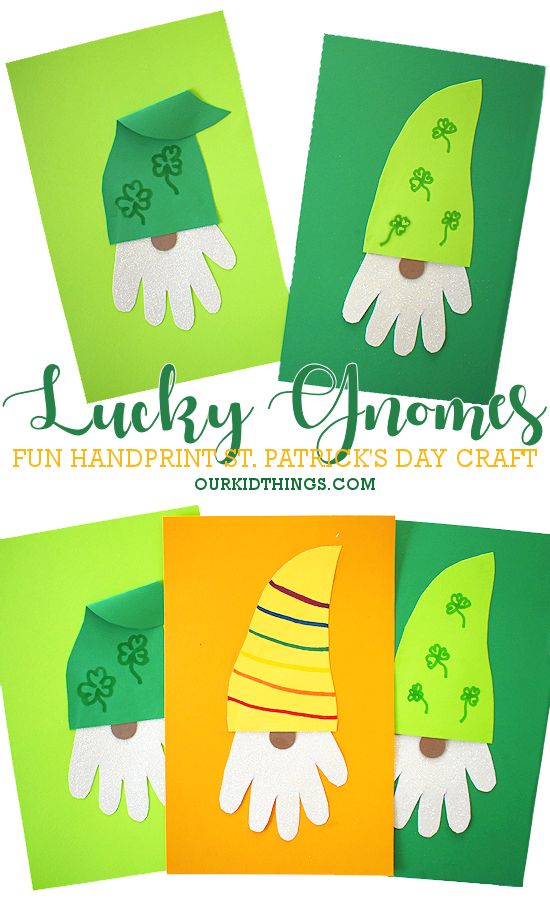 This simple St Patricks Day craft for kids is so fun! I love this craft as a decoration for classrooms. You can have each of your students make one and then hang them from the ceiling by fishing line. There's nothing easier (or cuter!) than decorating with the beautiful crafts that your students make.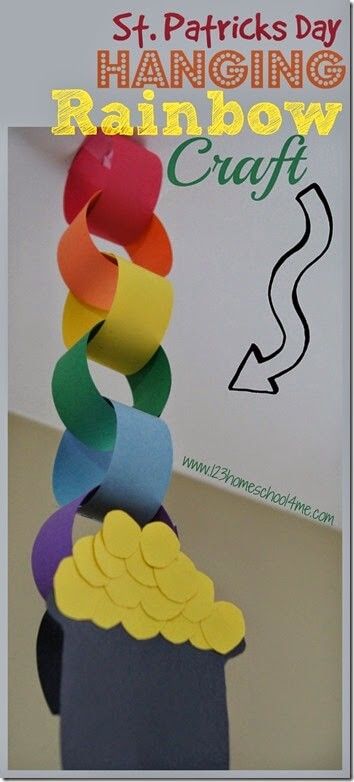 How precious is this St. Patrick's Day Thumbprint Craft? Everyone's thumbprints are unique, so using them to make a cute keepsake craft is so thoughtful. Decorate area outside of a shamrock cut-out and create a festive and fun decoration!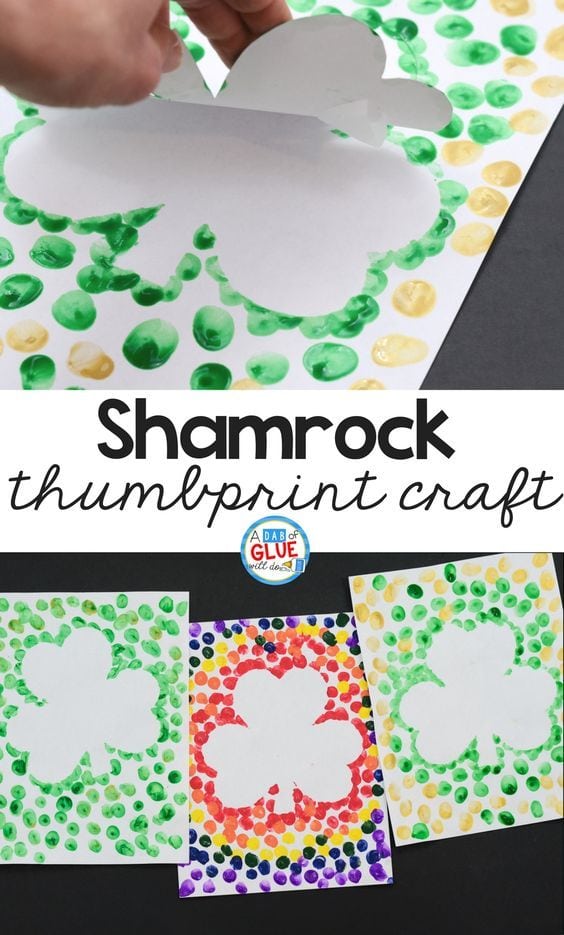 Grab some popsicle sticks and paper and make your own leprechaun's hat! They are a great decoration and super easy to make. Perfect for kids of all ages!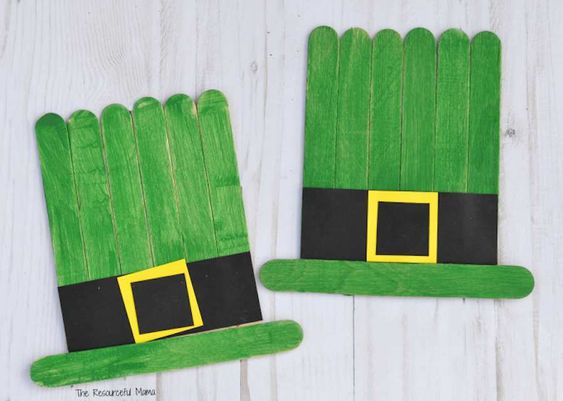 We've got fairy wands and wizard wands, so why not make a shamrock wand? This craft will encourage your child to use their imagination and creativity. With a little bit of glitter, and a lot of love, this craft will help you make lasting memories!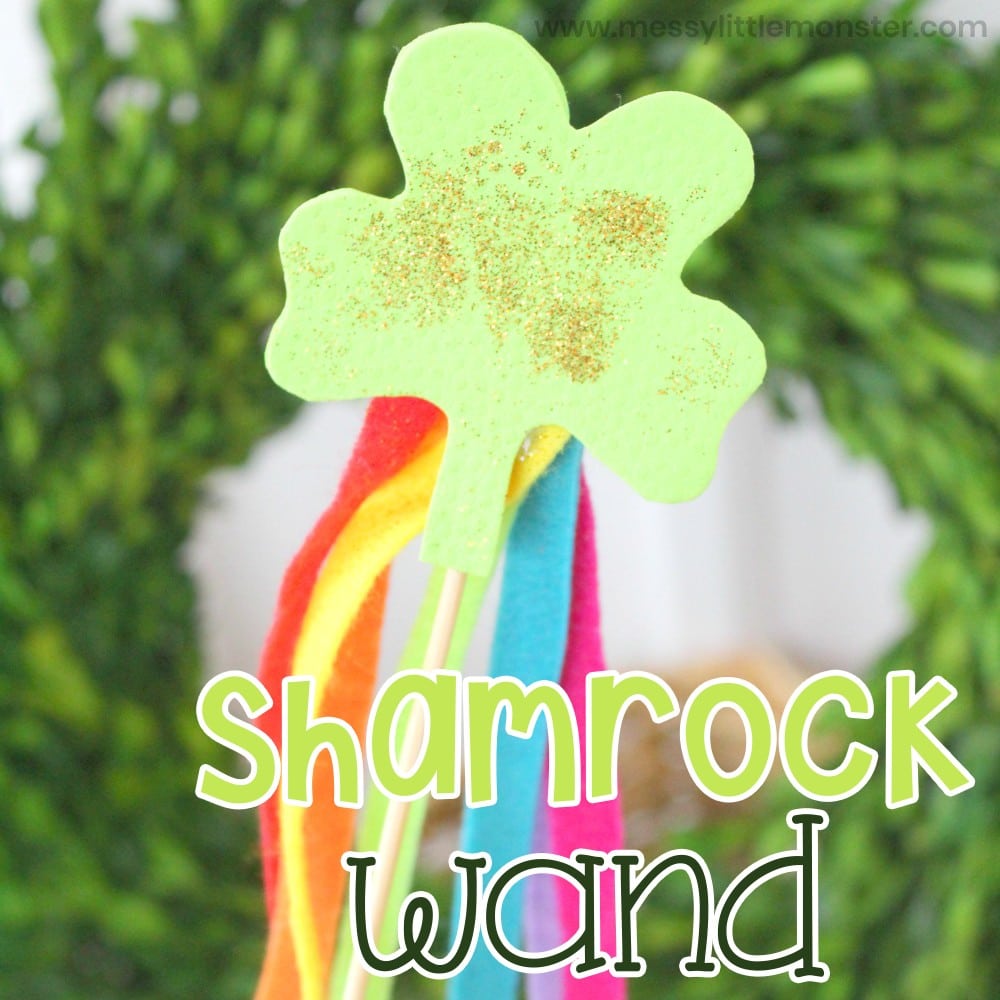 Add this to your list of super easy St. Patrick's Day Crafts. This crepe paper shamrock won't take long to make and requires very few supplies. It's great for craft time on a budget, or if you've got limited time in which to make crafts!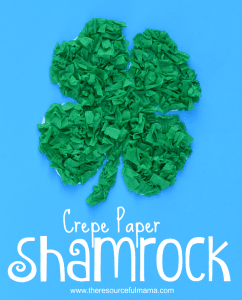 Oh my goodness, this craft is just too much fun! This is what we call "controlled chaos". You'll put this shamrock cut out, some marbles, and paint in a container and let your kiddos just shake it like crazy. So much fun to "make a mess" but all inside a container! And the shamrock turns out really cute too!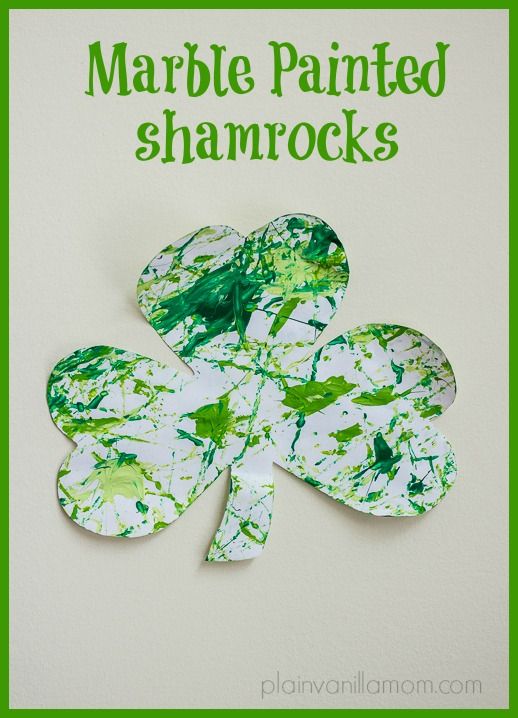 Need a quick decoration and a fun craft all-in-one? Check out this St. Patricks Day Wreath. It's an affordable craft that is simple enough for kids of any age. You can even jazz it up a little by adding some glitter!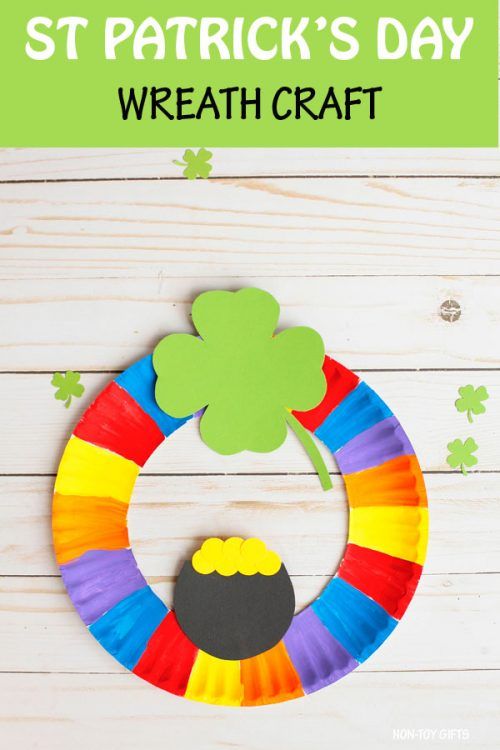 If you want some more keepsake handprint St Patricks Day crafts, you've got to check out this easy leprechaun handprint craft! It's absolutely adorable! This craft won't take up a lot of your time, but you can keep it for many years.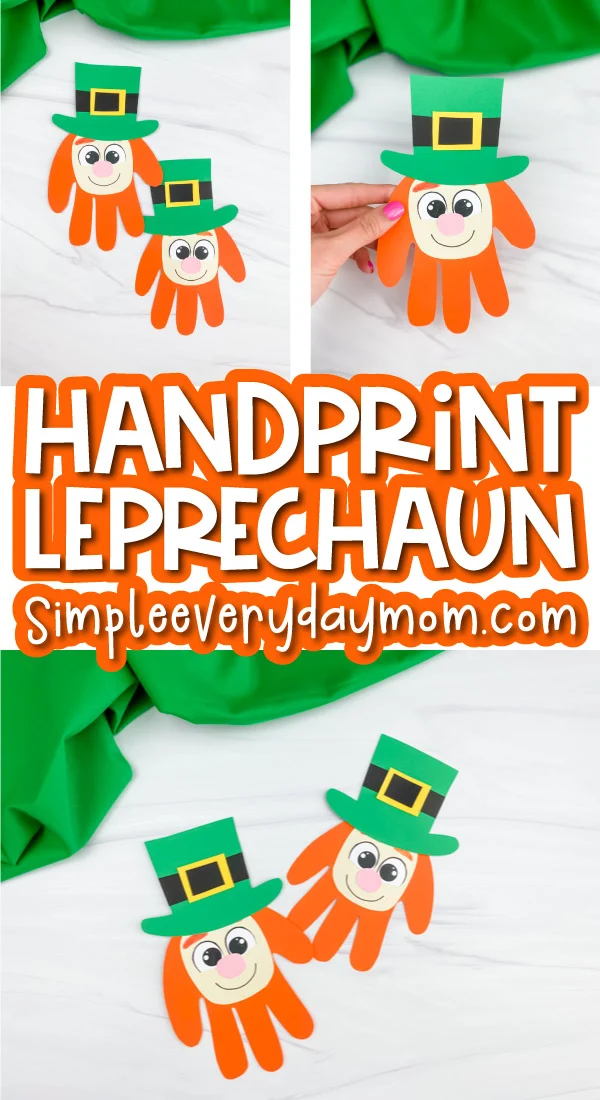 We've all been there…the rainy day with nothing to, or the "oops, I forgot to plan a craft" moment. Well this Q-tip painted shamrock craft is one of the perfect fixes for that last minute easy St. Patrick's Day craft! All you need is some green paper, green paint, and a q-tip, then you can get to work!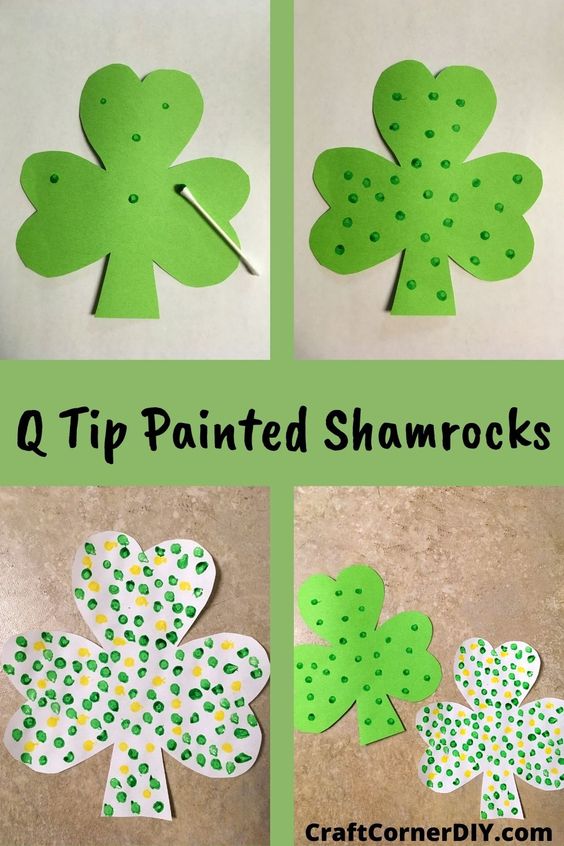 These easy DIY paper shamrocks are one of the cutest St. Patrick's Day crafts for kids. You can make so many of them and then strand them onto yarn to make the cutest DIY garland. So fun!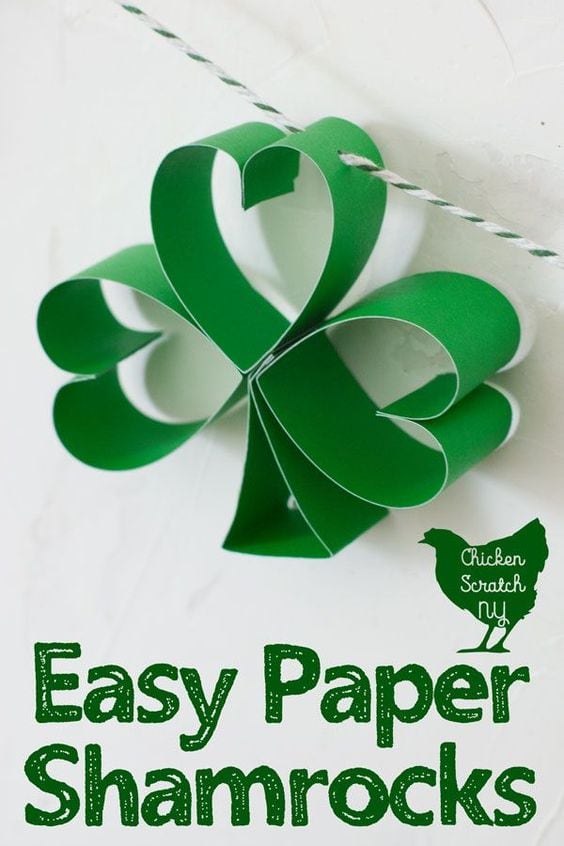 If your kid prefers a craft that they can eat, this edible St. Patrick's Day rainbow is to the rescue! You can teach your kid color recognition as they form their rainbow and then they can eat it once they're done. It's a win-win.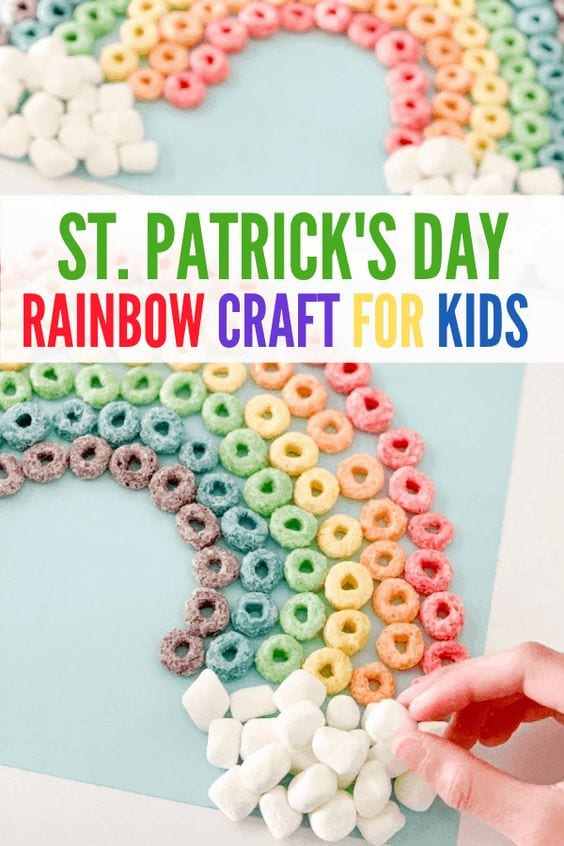 This is another crazy simple craft option for St. Patrick's Day! You can either make this paper plate leprechaun with the face, or cut holes for your eyes and mouth and make it a silly leprechaun mask! Either way, this easy St. Patricks Day craft is a blast.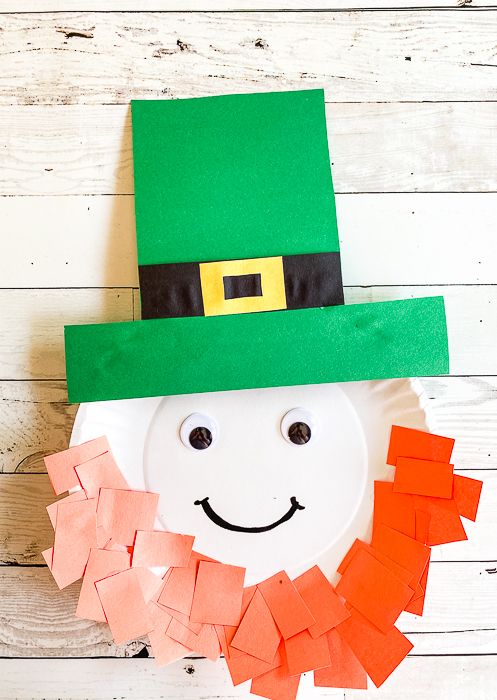 This St. Patricks Day art project is a great way to work on color recognition. Painting with a sponge won't require too many fine motor skills, so this is a great art project for really little children. Just don't forget to go searching for the pot of gold at the end of the rainbow!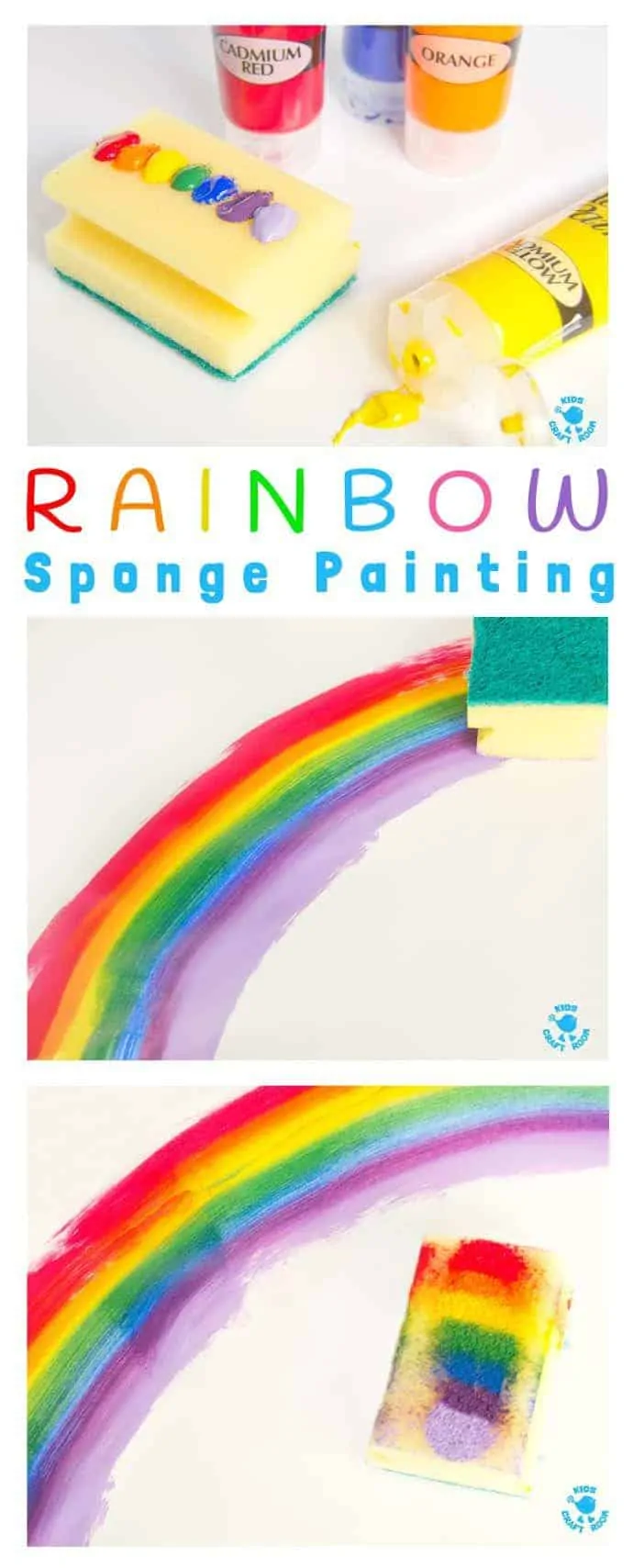 So, we've got a lot of keepsake handprint St. Patrick's Day crafts. But what about their sweet little feet? This lucky footprint 4 leaf clover is a great keepsake craft so you'll remember how little your kids were, even years later. Plus, it's just so darn cute!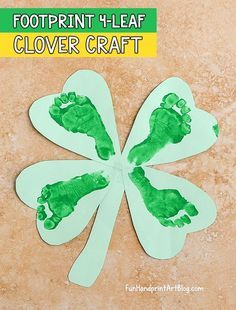 If your kids love pinwheels, they'll love this Shamrock Twirler. Add some pizzazz to it with glitter glue or craft glue and glitter. There's so many possibilities for fun with this St. Patrick's Day craft!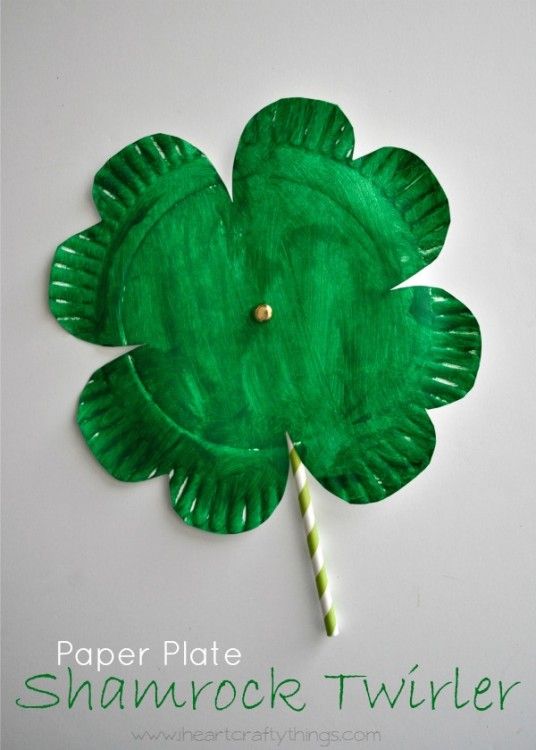 What's better than jewelry? Edible jewelry! This St. Patrick's Day Necklace is made from twine and fruit loops. The perfect combo of both wearable and edible fashion. We love this St. Patrick's Day craft idea!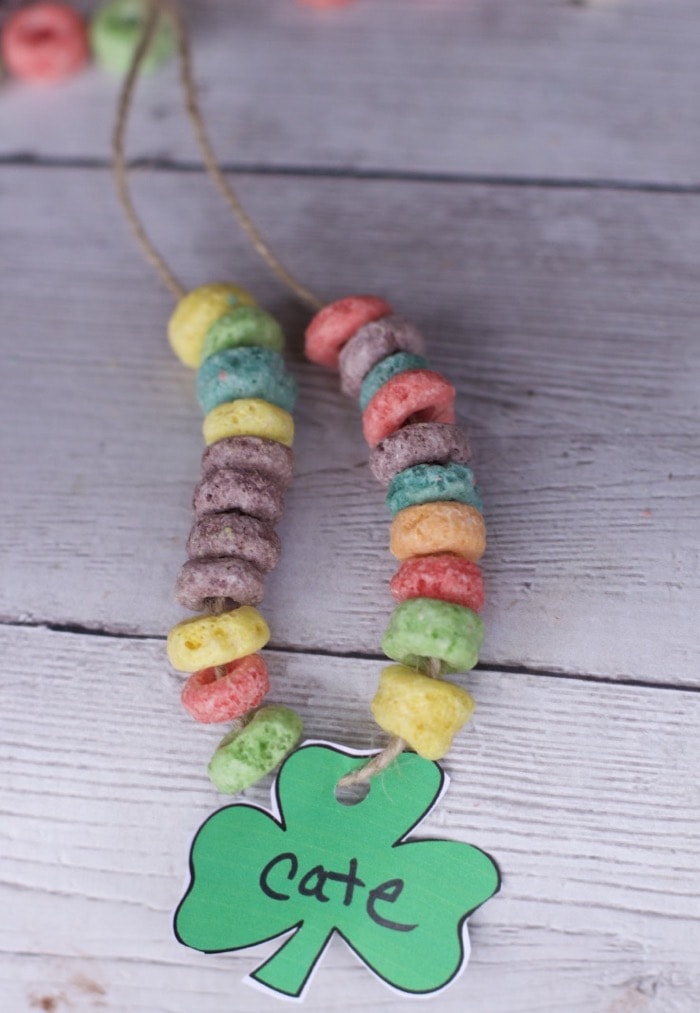 Everyone needs a pot of gold! This easy pot of gold craft is the perfect addition to any rainbow crafts. It does involve small objects though, so if your kiddo has a tendency to put things in their mouth, maybe wait a year or two and make this the next St. Patrick's Day!