Grab pinecones from outside and create this fun Fall Tree Craft that uses pine cones to paint with! It's an easy toddler or preschool craft or activity with minimal prep and supplies.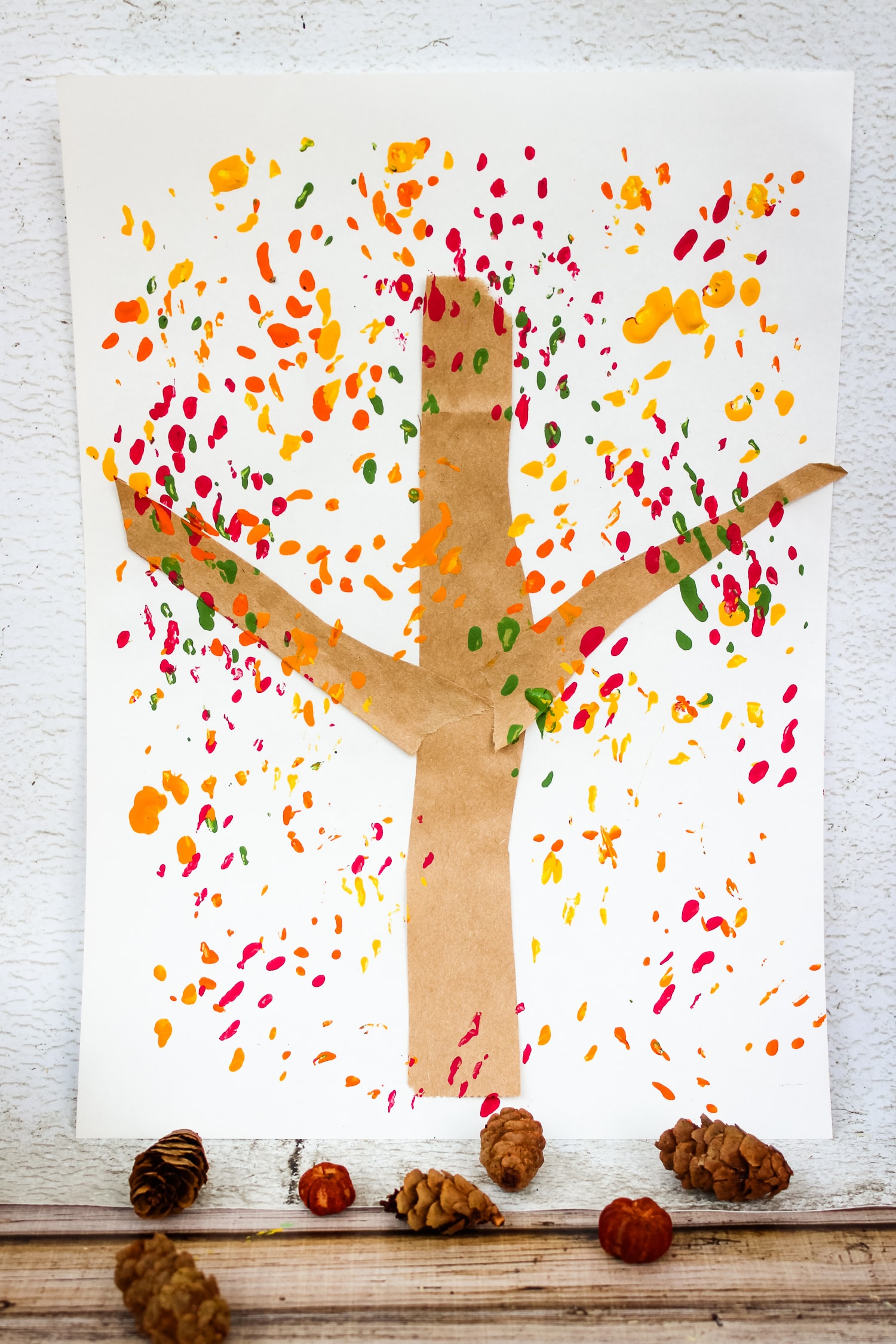 Skip the paintbrush and use pine cones to paint with this fun fall craft! Create a fall tree craft .using a few supplies including pine cones for the paint brush!
Have you ever painting with pine cones? It's a fun way to apply paint to children's craft especially when you are creating a fall tree. Plus, it helps children think outside the box.
This process art is letting the children see how pine cones work with paint colors instead of a paint brush. Have a fun discussion to see what they think will happen with you replace the paintbrush with a pinecone!
Plus, this is a fun way to bring nature into an art project and include sensory.
Benefits of Painting with Pine Cones
Promote fine motor skills
Sensory play for kids
Open ended art
Process art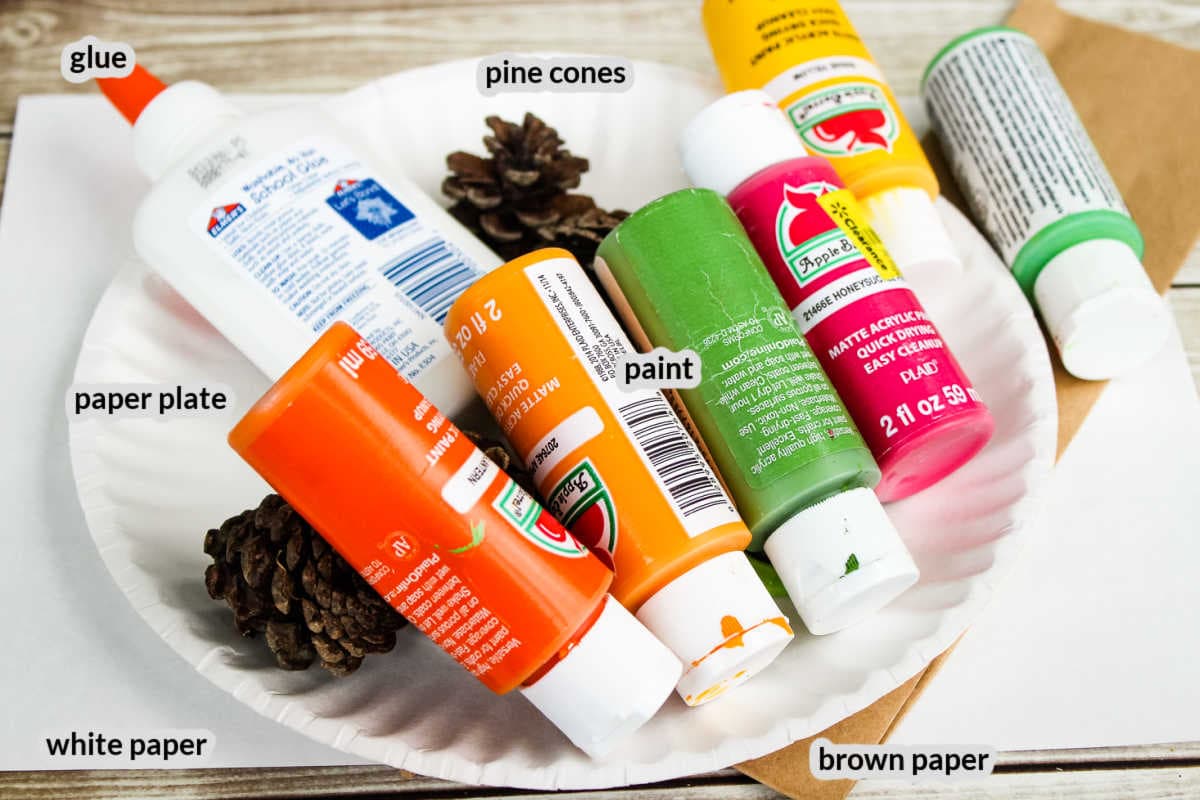 Supplies Needed for Pine Cone Painting
How to Paint a Fall Tree with Pine Cones!
First, go outside and find pine cones to paint with!
Then grab a piece of brown construction paper or even a brown paper bag will work! Cut out pieces to create a tree trunk and limbs.
Glue trunk and limbs from the brown paper onto the white piece of paper or cardstock to create the tree trunk.
Place your fall paint colors onto the white paper plate. Roll the pine cones in the paint and then roll them onto the tree you created to make it look like fall leaves.
You can also roll the pine cones on the bottom of the white piece of paper to make it look like fallen leaves!
Place the painting aside to dry.
Tips and Tricks!
Trace your child's handprint on a piece of brown construction paper like we did in the Fall Tree Pom Pom Painting to create the tree!
White cardstock will hold up better than white paper if you have it!
If you don't have brown construction paper just grab a brown grocery bag and cut that apart. It creates the same effect and it's free!
What is Process Art?
This form of art for children doesn't include step-by-step instructions, does not have a sample for kids to follow, there is not right or wrong and it's focused on the experience and exploration of tools, techniques and materials.
Why is Process Art imprortant?
It let's kids create something that is entirely their own! On their own they use their small motor skills to manipulate their materials and create their very own masterpiece. It gives them the opportunity to predict, plan, problem solve and express their thoughts and feelings.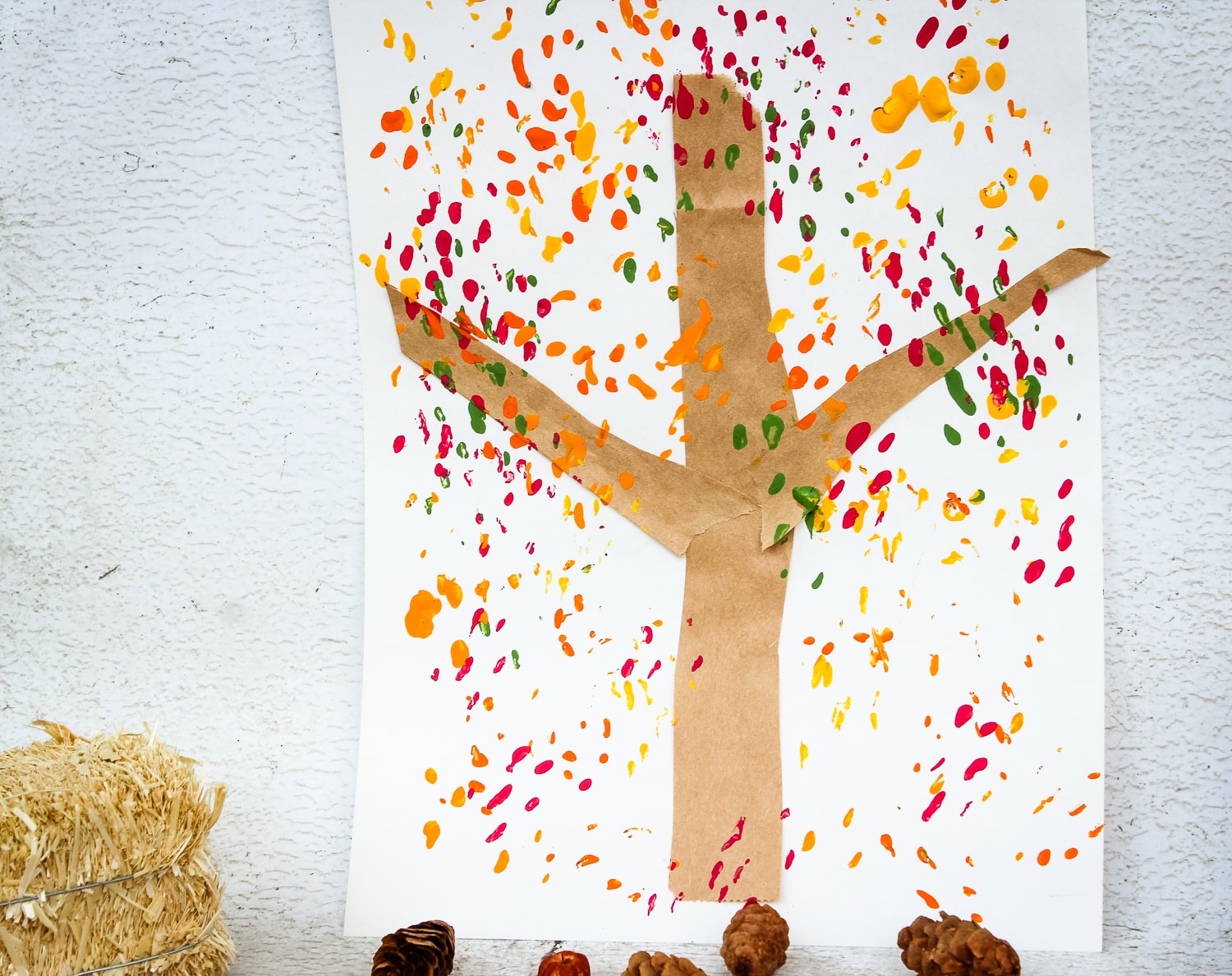 More Fun Fall Activities and Crafts!
Have fun painting your Fall Tree!
If you take a picture and share them Instagram make sure to #kidsactivityzone or tag us @kidsactivityzoneblog so we can see them!
Pine Cone Painted Fall Tree Craft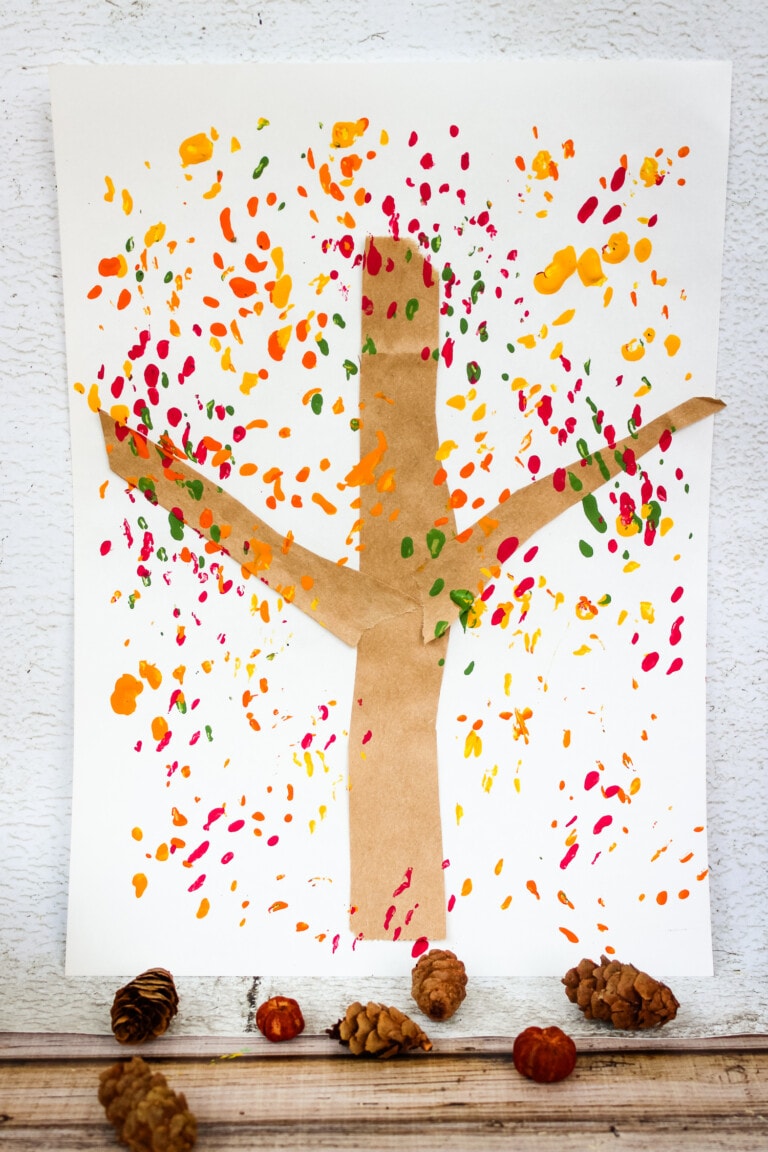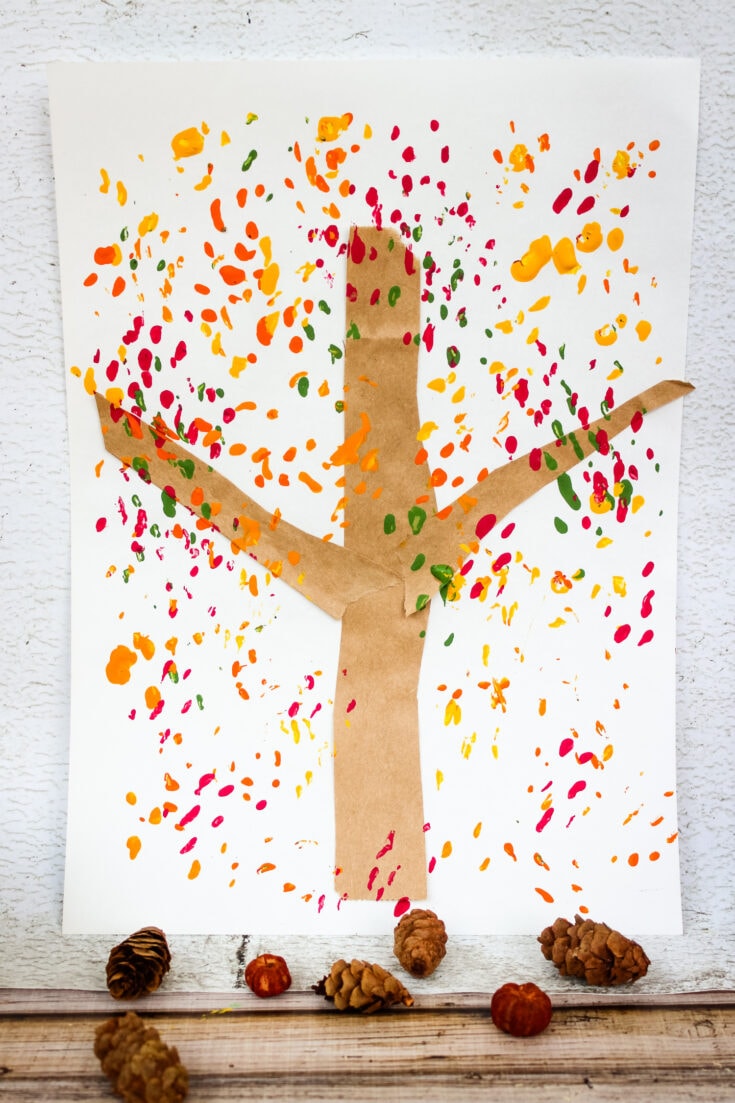 Quick and easy fall craft for kids! Make this Pine Cone Painting of a fall tree with minimal prep or supplies.
Materials
Instructions
Cut brown paper or a brown paper bag into strips to create a tree trunk and limbs.
Glue the tree trunk and limbs onto a sheet of white paper or white cardstock. The cardstock will hold up better to the glue and paint.
Squirt paint onto a paper plate and lay the pinecones in the paint.
Roll the pine cones across the paper, to give the illusion of leaves.
You can also roll the pine cones across the bottom, to look like leaves have fallen on the ground.
Allow to dry and display.
Recommended Products
As an Amazon Associate and member of other affiliate programs, I earn from qualifying purchases.