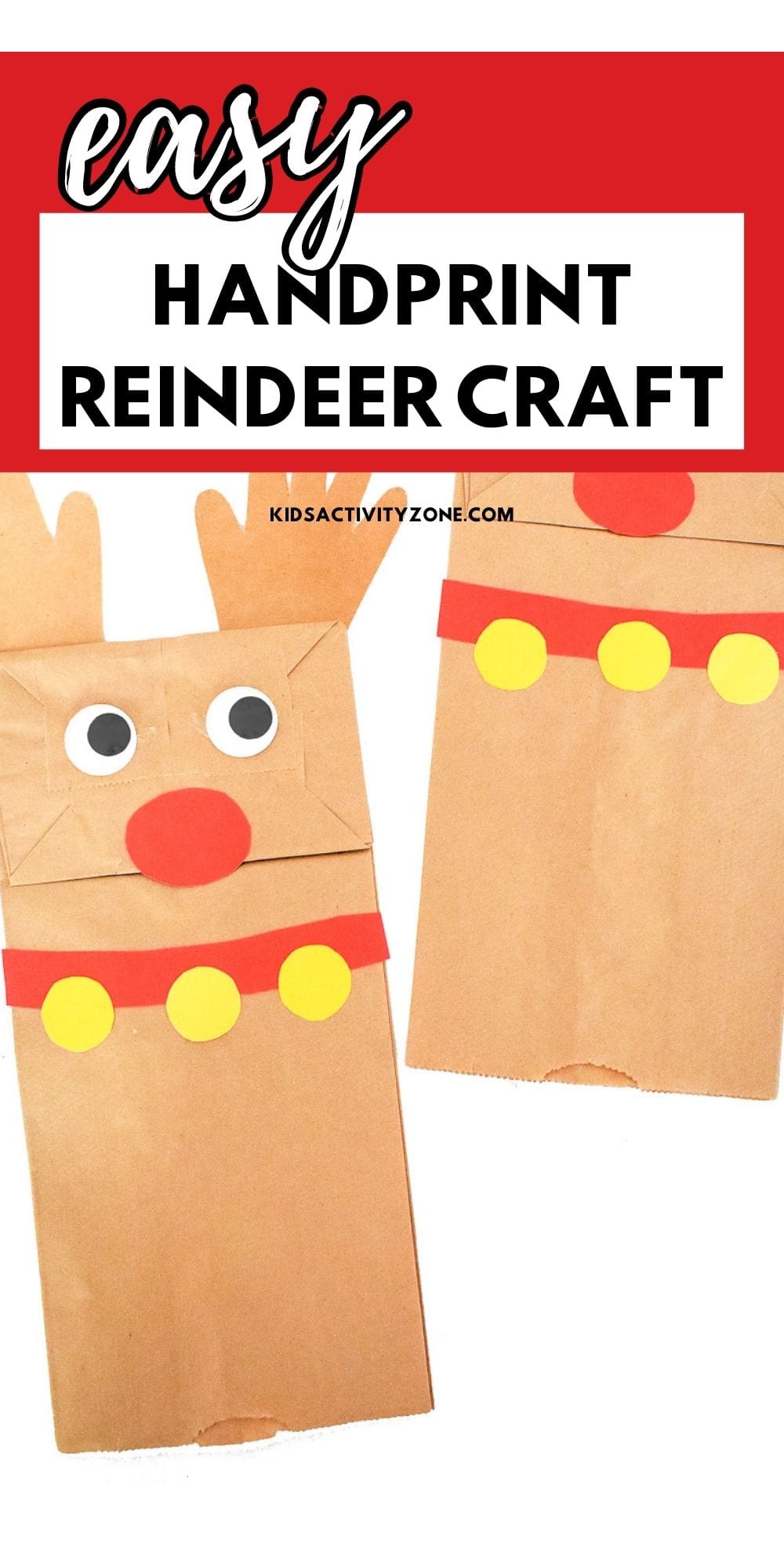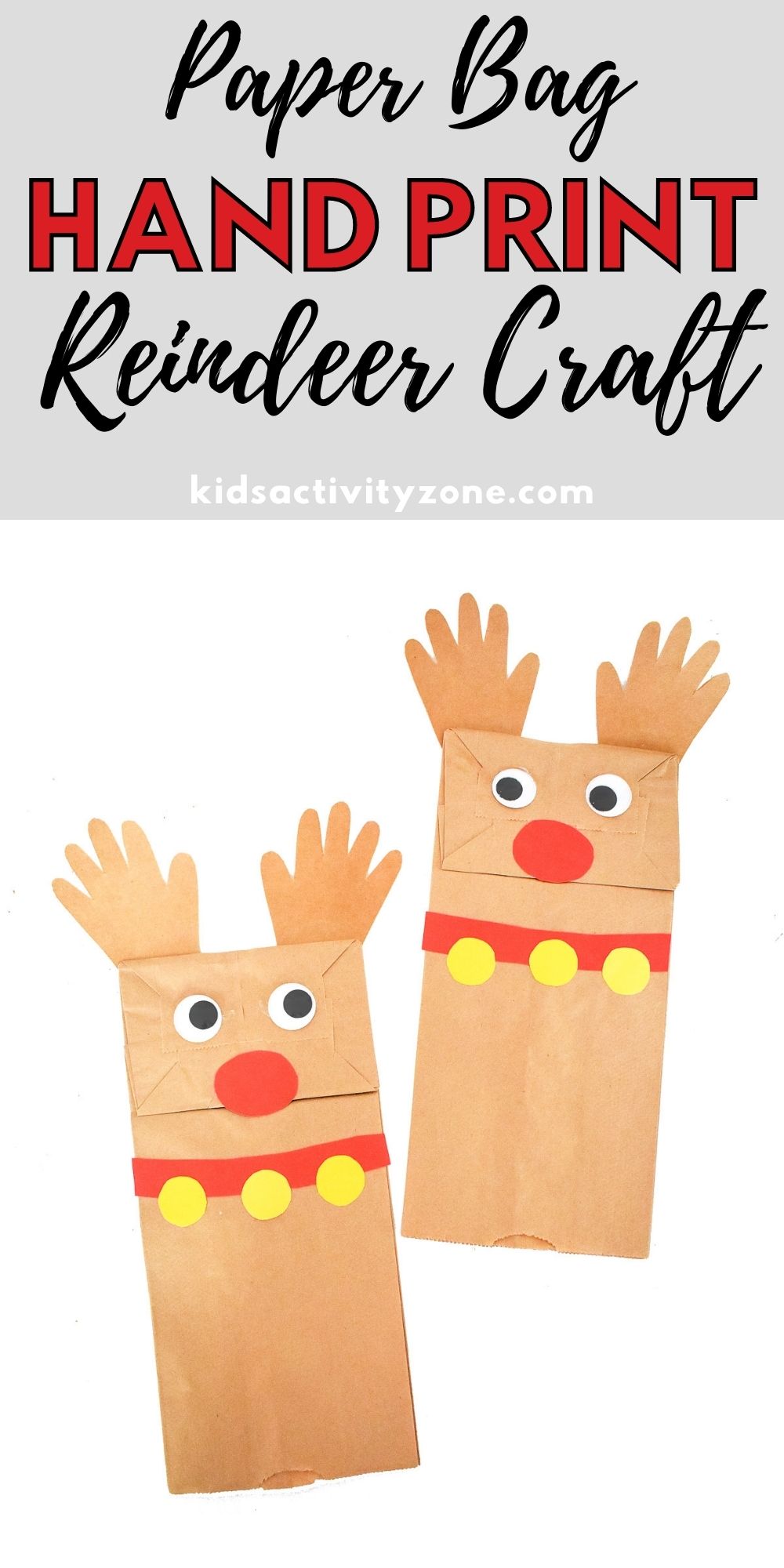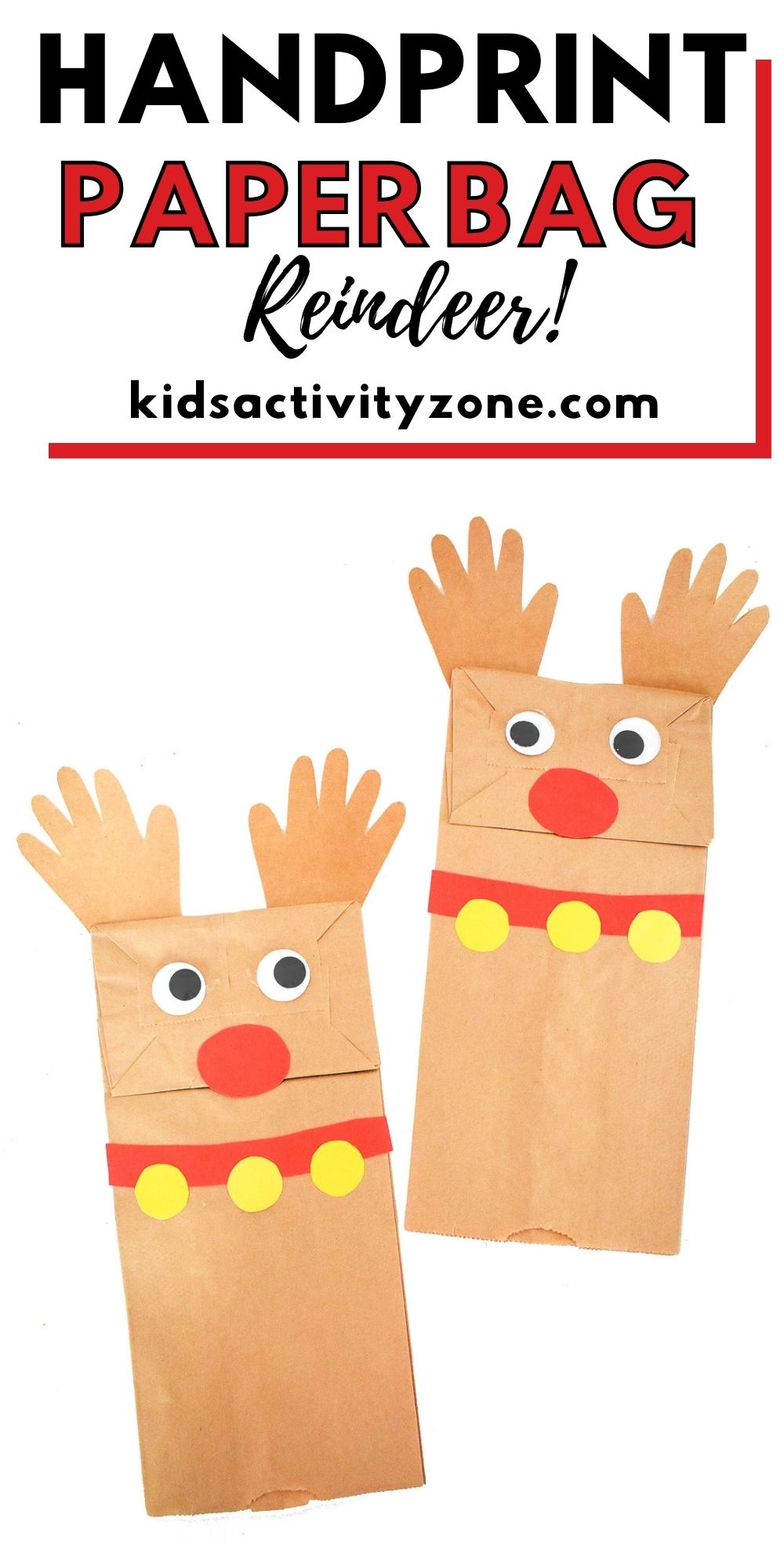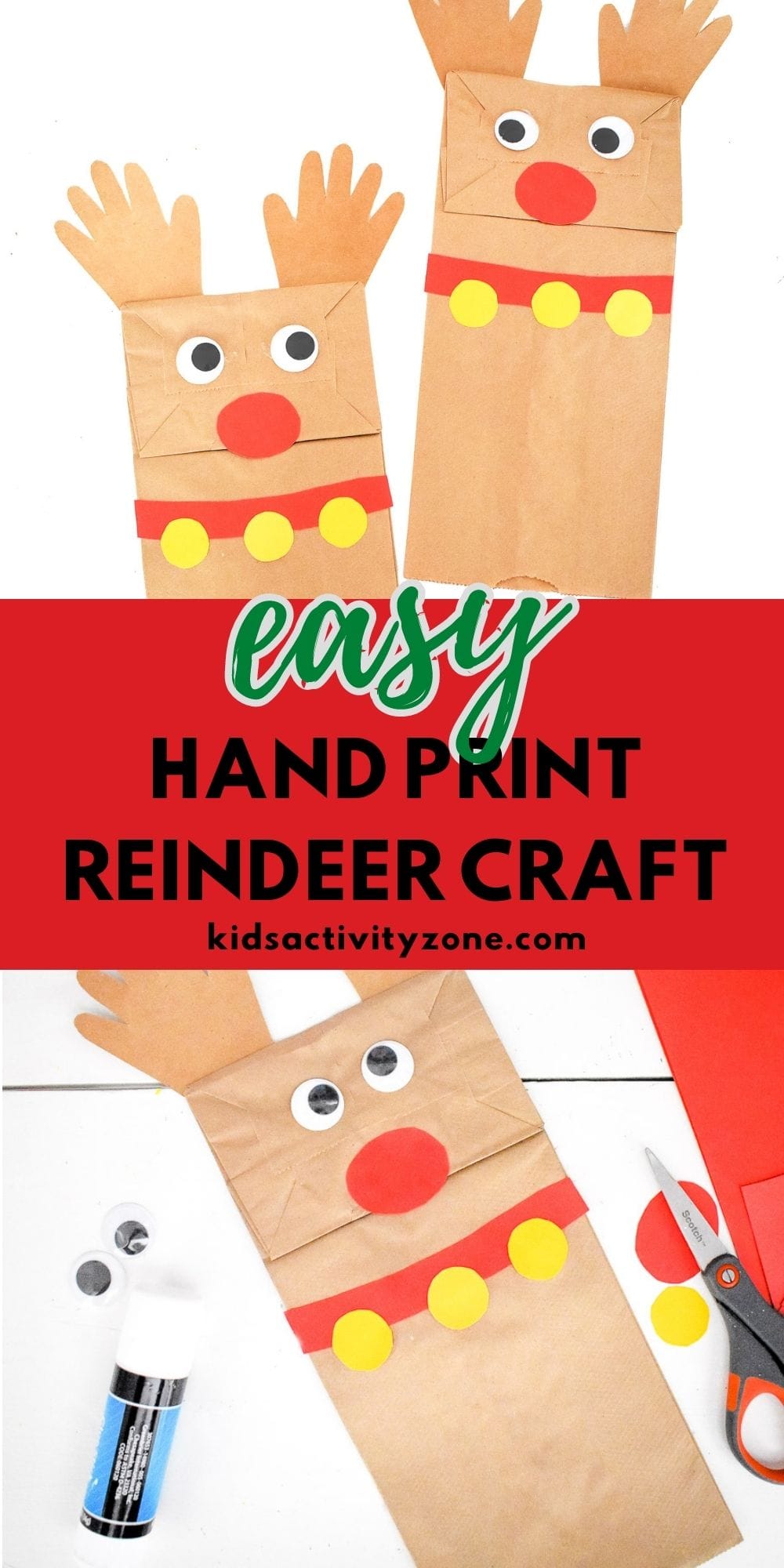 An adorable and easy Christmas craft that anyone can tackle! This Paper Bag Handprint Reindeer Craft needs minimal supplies and is quick and easy to make. Perfect for toddlers and preschoolers. Simply cut out the handprints, glue onto a paper bag, decorate and you have yourself a cute little reindeer the kids will love!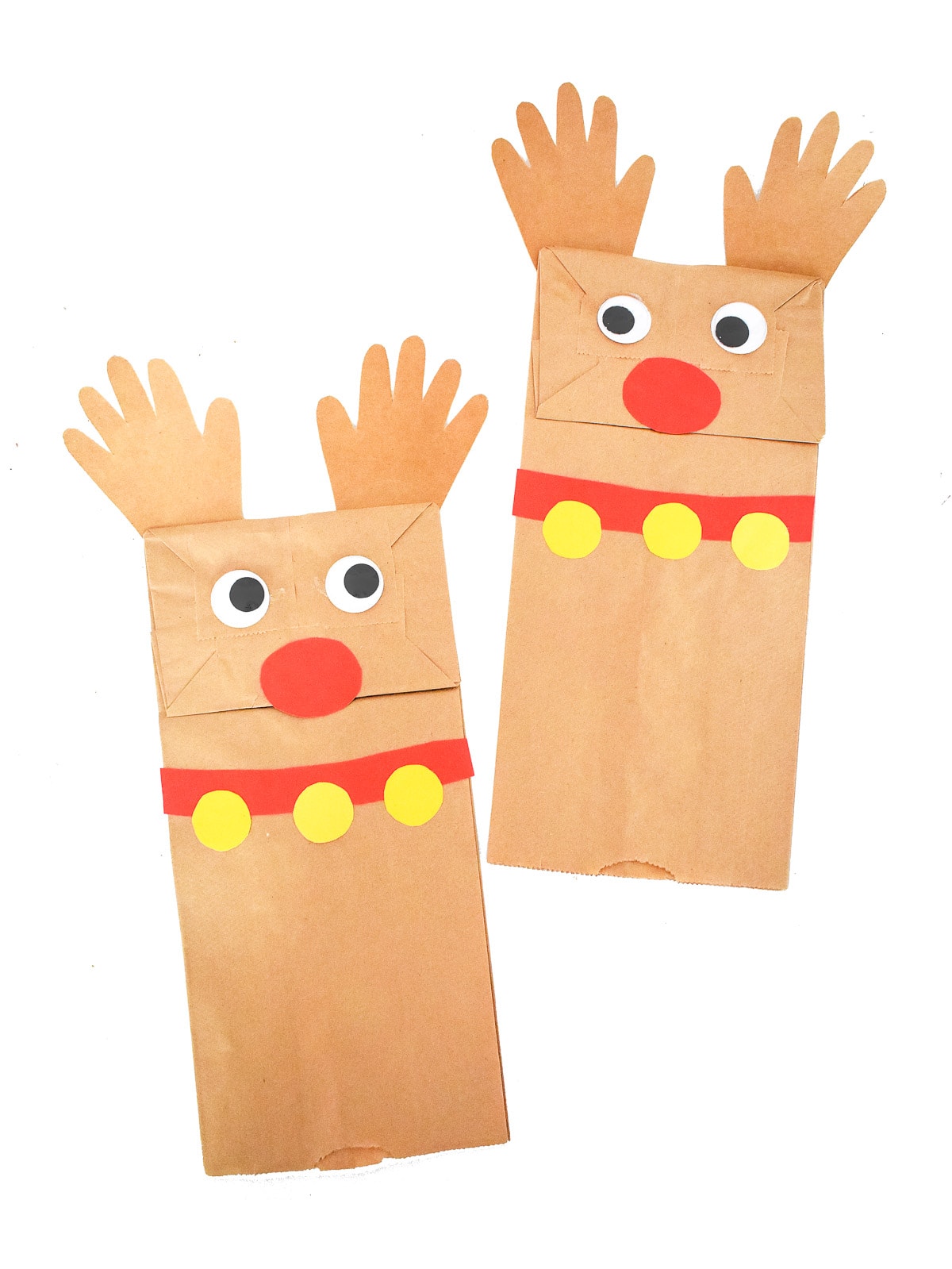 This quick and easy paper bag craft is so cute! It quickly turns into a cute reindeer after you trace and cut out your child's handprints, glue them to the top and then decorate.
Your very own Rudolph the Red-nosed Reindeer is ready to guide the way!
We love watching Rudulph the Red-Nosed Reindeer every year before Christmas. The kids always enjoy it no matter how many times they've seen it.
Now you have an adorable craft to pair with it! Don't forget these Reindeer Graham Cracker Treats as and easy snack to go with the movie or craft!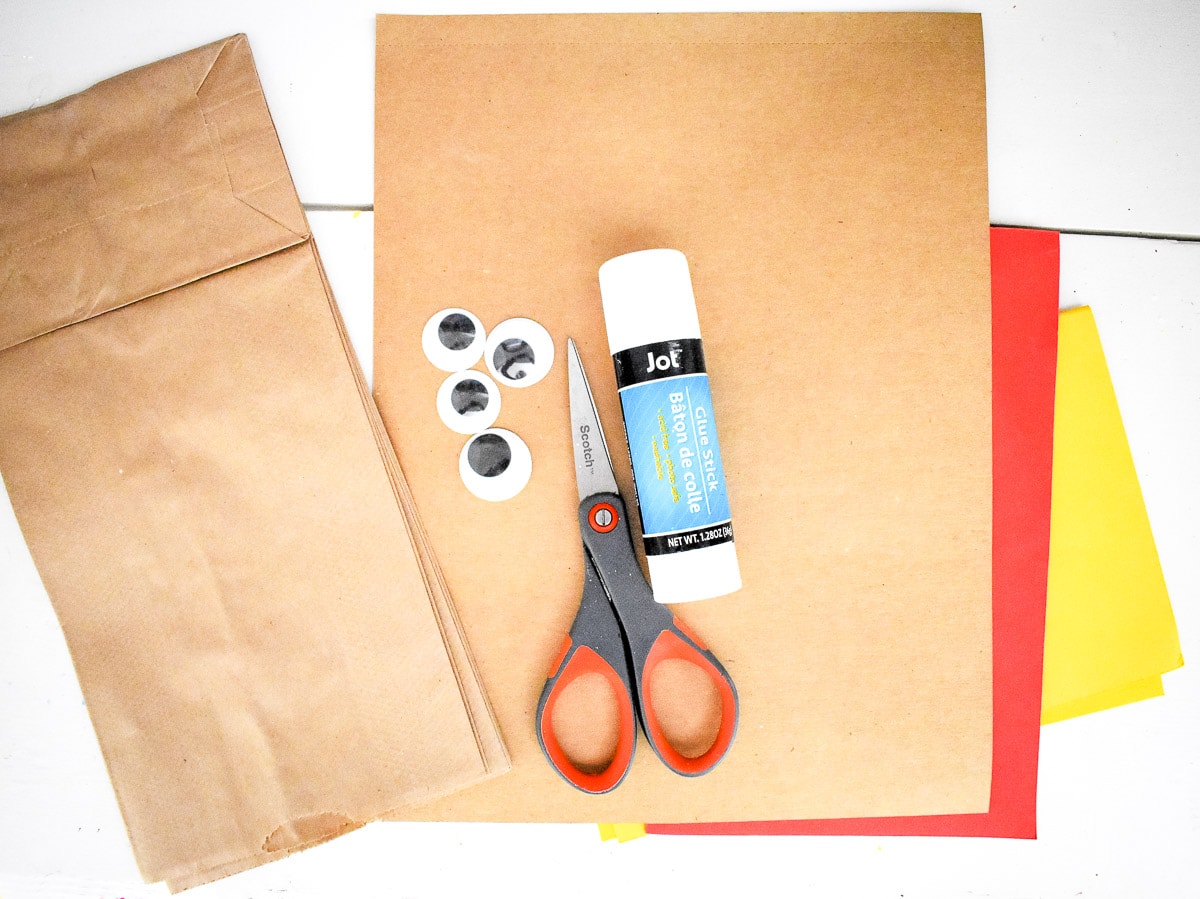 Best part about this cute and easy Reindeer craft is that it require minimal supplies that you probably already have in your house! Oh, and save any leftover paper bags you have and use them to make this Paper Bag Bunny Craft at Easter!
Supplies Needed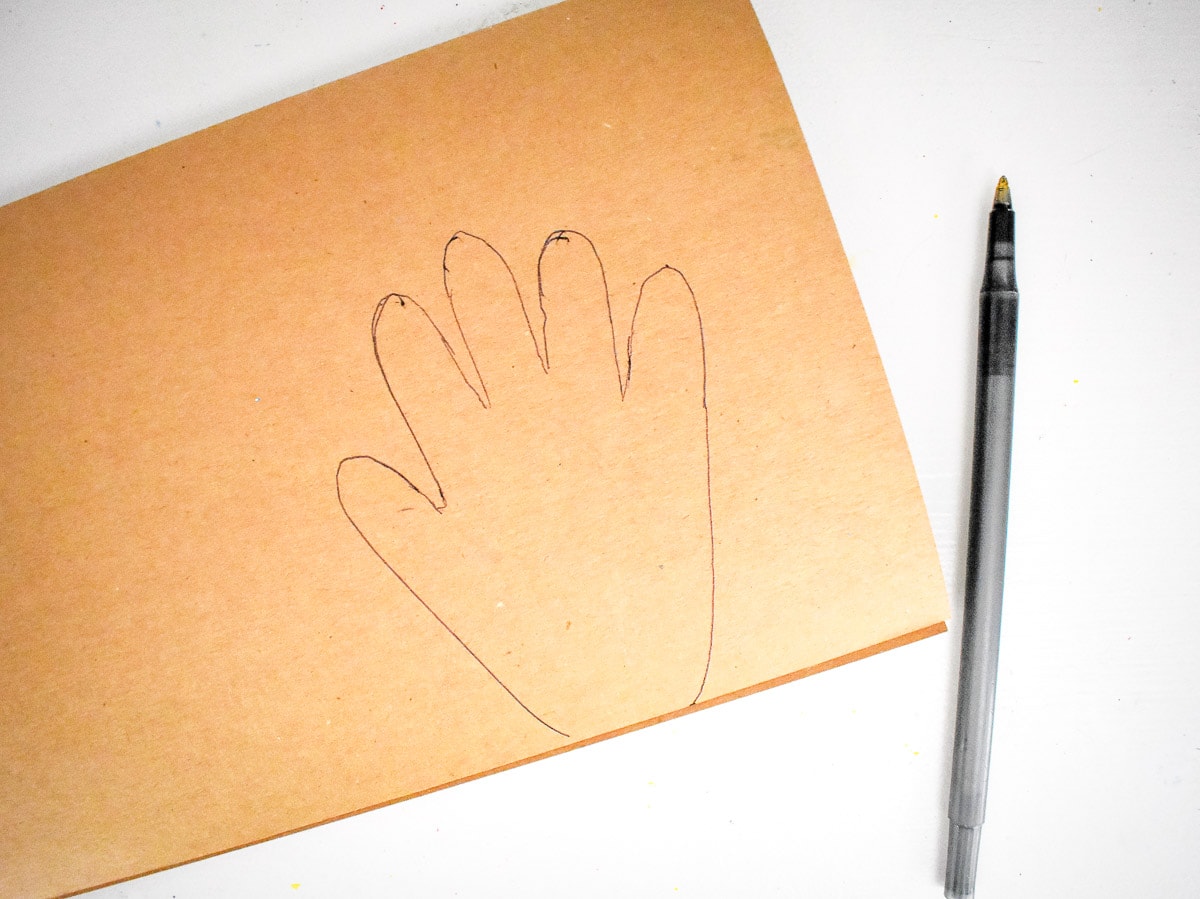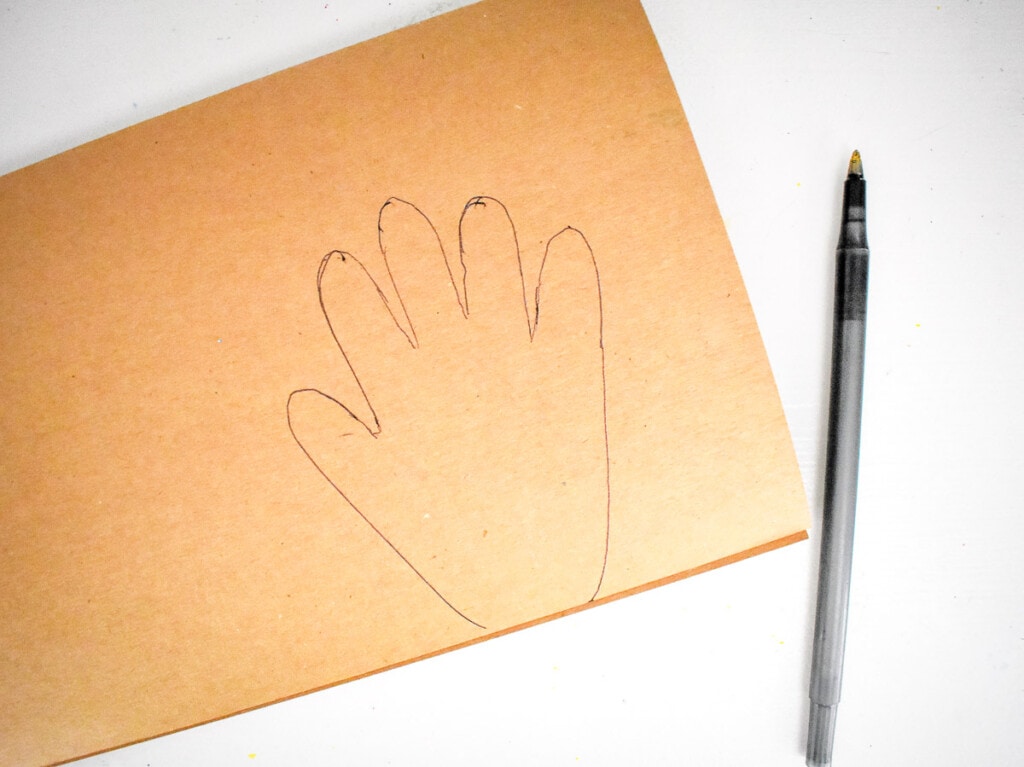 Cut out the Hands
The first step to making this cute reindeer is to trace your children's handprints on brown cardstock. Brown construction paper will work, but it won't hold up as well and tend to flop over.
After you have the handprints cut out you will glue them to the back of the paper bag. Make sure to flip them over so the side you traced is facing backwards so we can't see any of the tracing on your cute reindeer!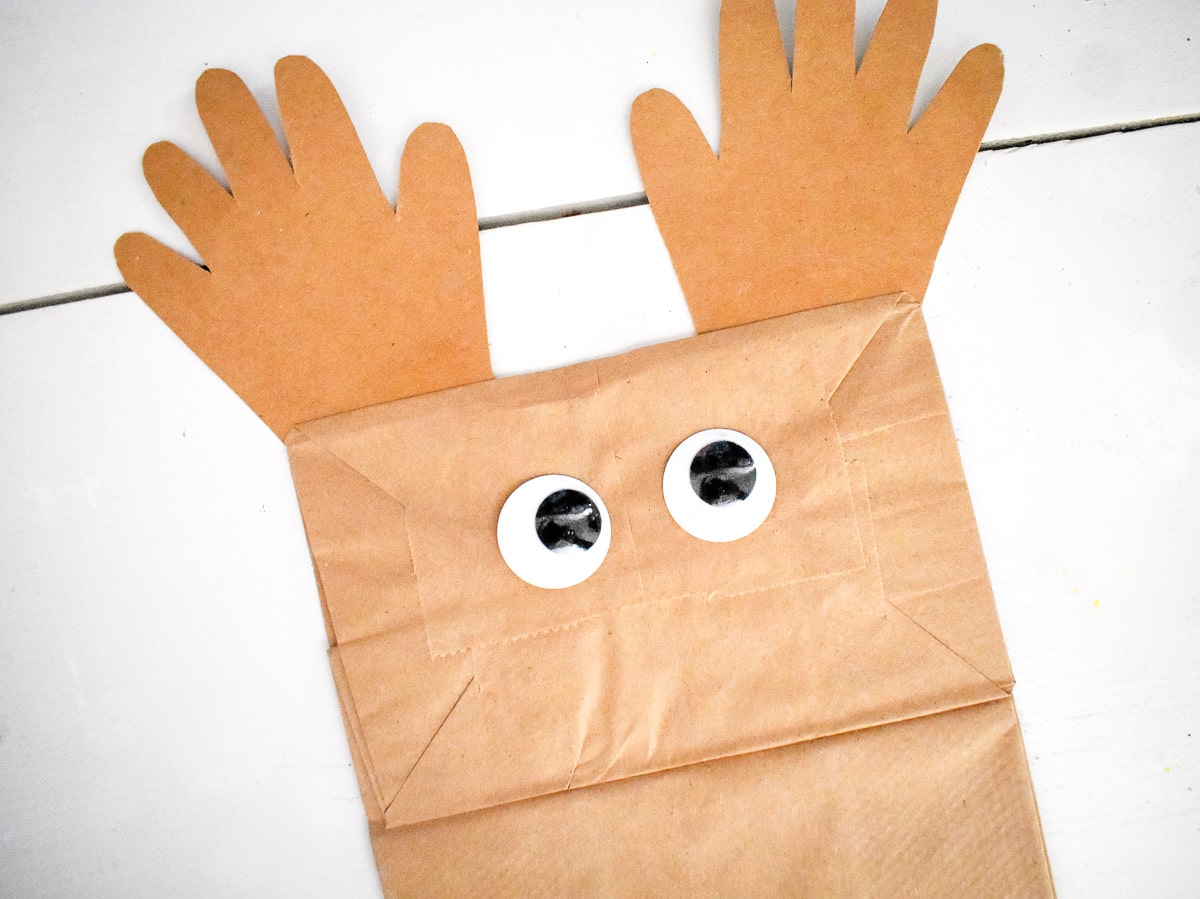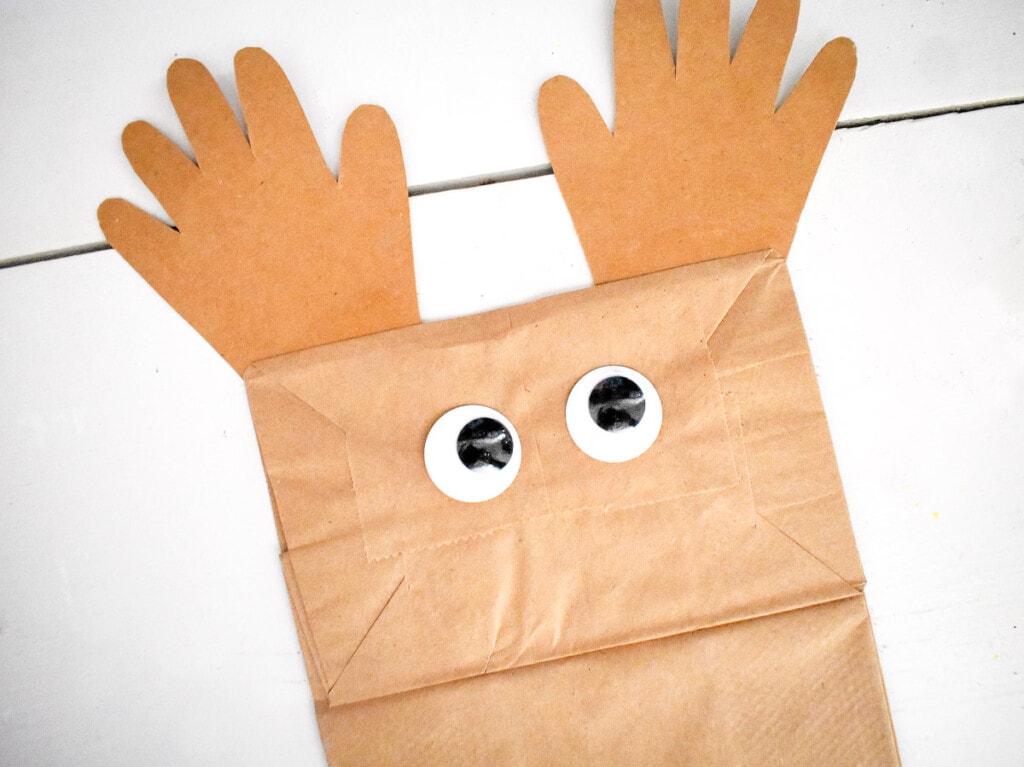 Time to Decorate!
After you have the handprints glued on attach your Googly Eyes to the front. We used a size medium Googly Eye for our craft.
After the eyes are attached cut a strip of red cardstock the same width as the paper bag. Glue the red strip to the bag.
Then cut three yellow circles out of yellow cardstock. Glue the yellow circles along the red strip.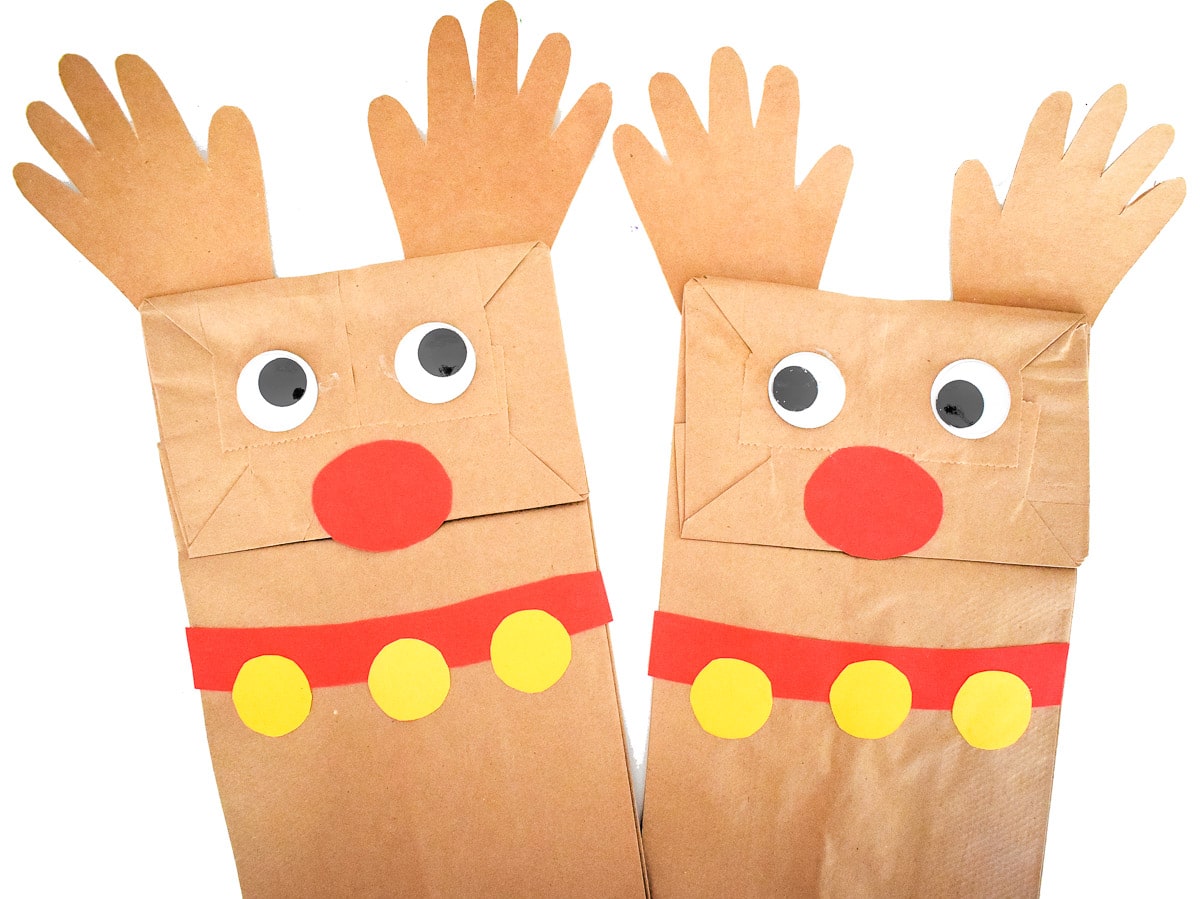 MORE CHRISTMAS ACTIVITIES!
If you take a picture and share them Instagram make sure to #kidsactivityzone or tag us @kidsactivityzoneblog so we can see them!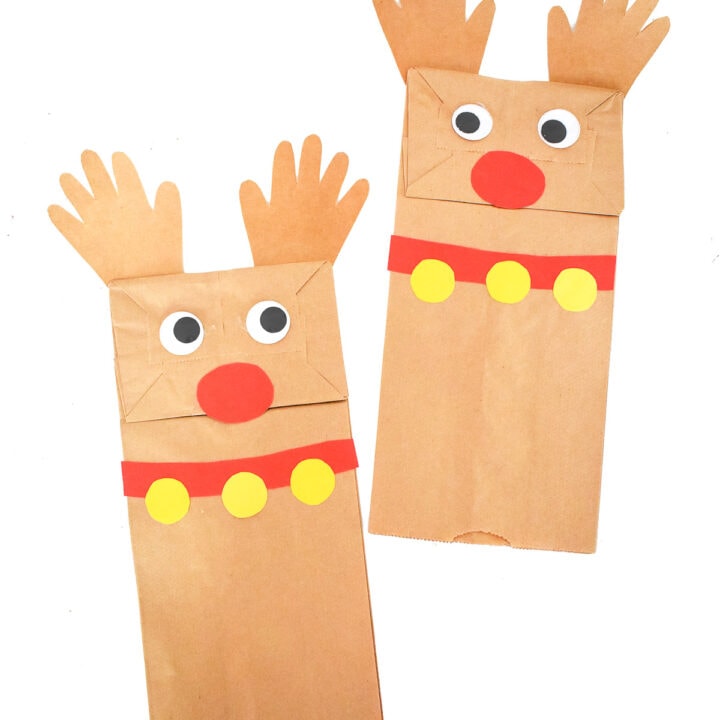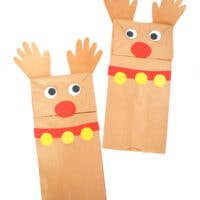 Materials
Instructions
Begin by tracing the little one's hands on brown cardstock. You will need both hands.

Cut out the handprints.

Glue the handprints to both sides of the top of a paper bag.

Now, cut an oval nose from the red cardstock.

Glue the nose in place toward the bottom of the flap of the bag.

Adhere googly eyes.

Next, cut a strip from the red cardstock the same width as the paper bag.

And cut 3 small circles from the yellow cardstock.

Glue the strip onto the paper bag.

Finally, glue the yellow circles along the red
strip.