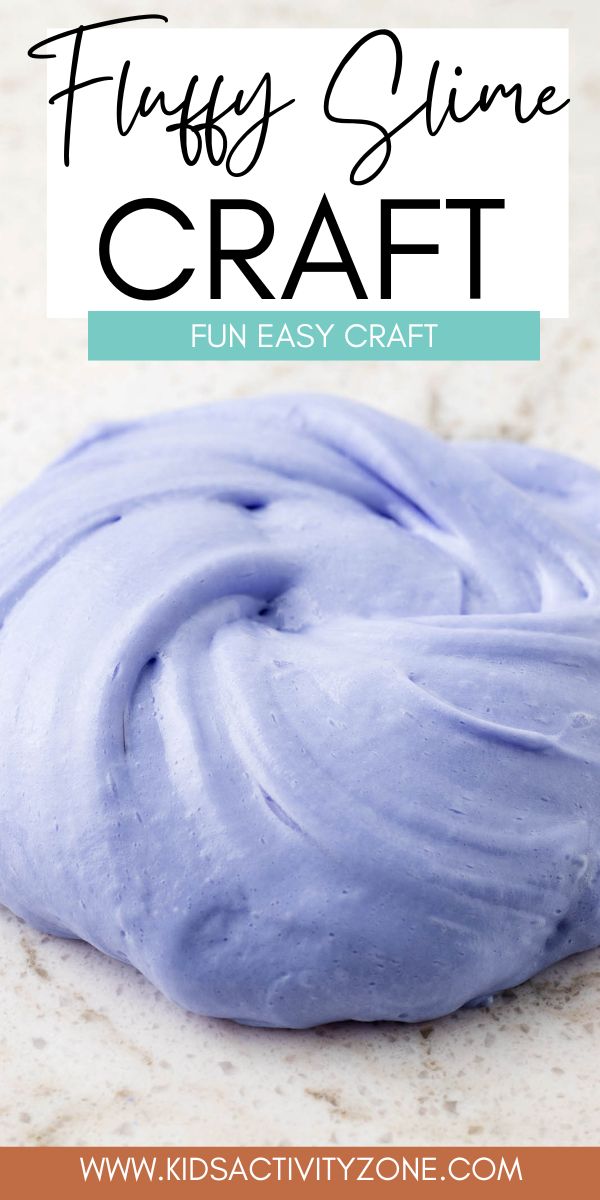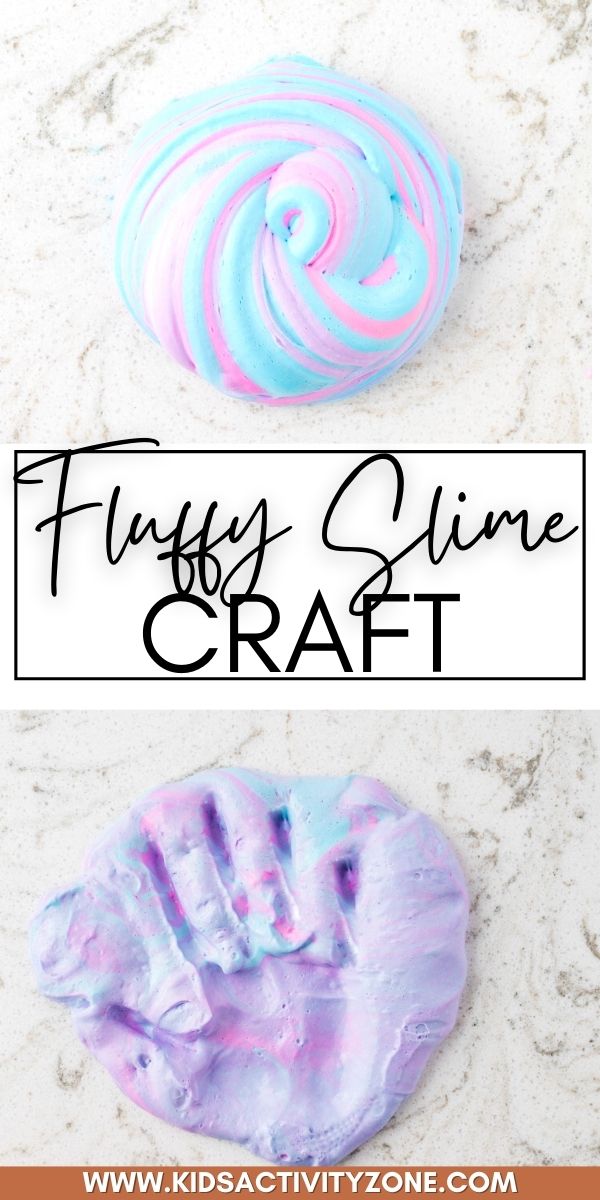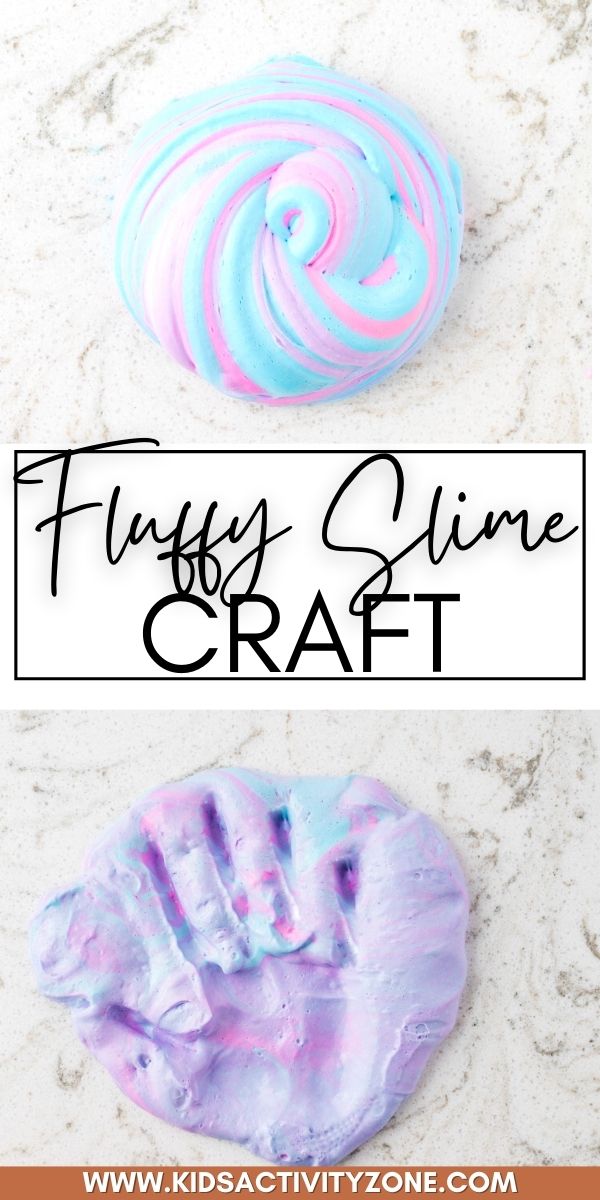 Do your kids flip over slime? If they do, then they will love making this easy Fluffy Slime recipe! Light, fluffy and so much fun to play with! Stretch, pull and play with it for hours.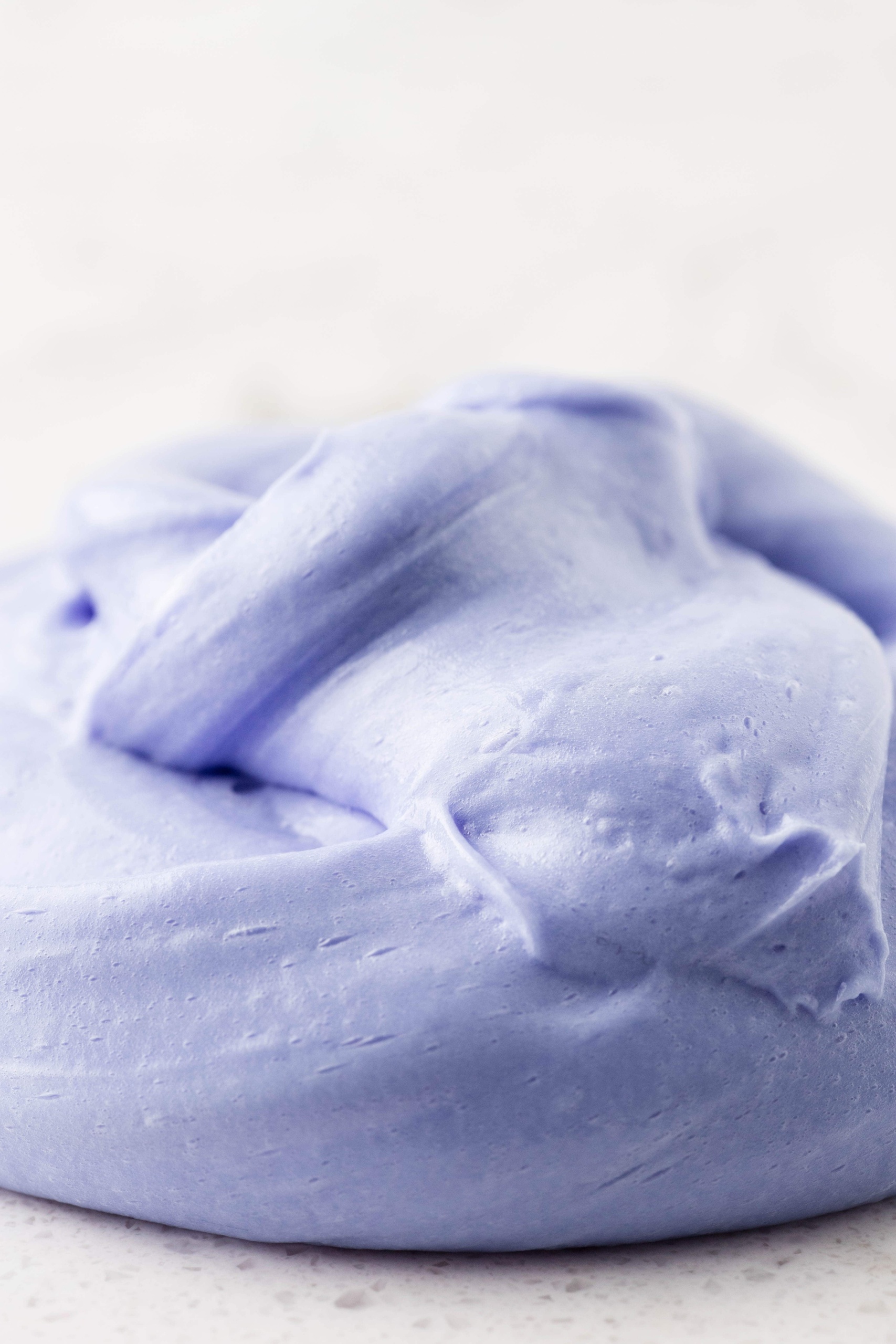 Slime has increased in popularity over the years, and it's not hard to see why! Who wouldn't want to play with a goopy glob of no-mess fun? And it's even better when you can make that goopy glob yourself.
This DIY fluffy slime is so easy to make and will keep your kids entertained with hours of endless fun.
Playing with slime improves creativity and encourages imaginative play. If you're needing you kiddos to have an extended independent play time, slime will be your buddy and theirs!
There's no need to buy it in the store anymore, you can make it at home with five simple ingredients.
Why You'll Love Fluffy Slime
Shaving foam slime is a great sensory activity for children! It involves sight, touch, and sound…because, let's be honest, we all make fart sounds with slime!
This is a craft, activity, and science experiment all in one! Perfect for classroom use, a summer project, or homeschool science experiment.
It only takes 5 minutes to make this easy slime recipe. So run, don't walk, to this craft if your kiddo has a short attention span.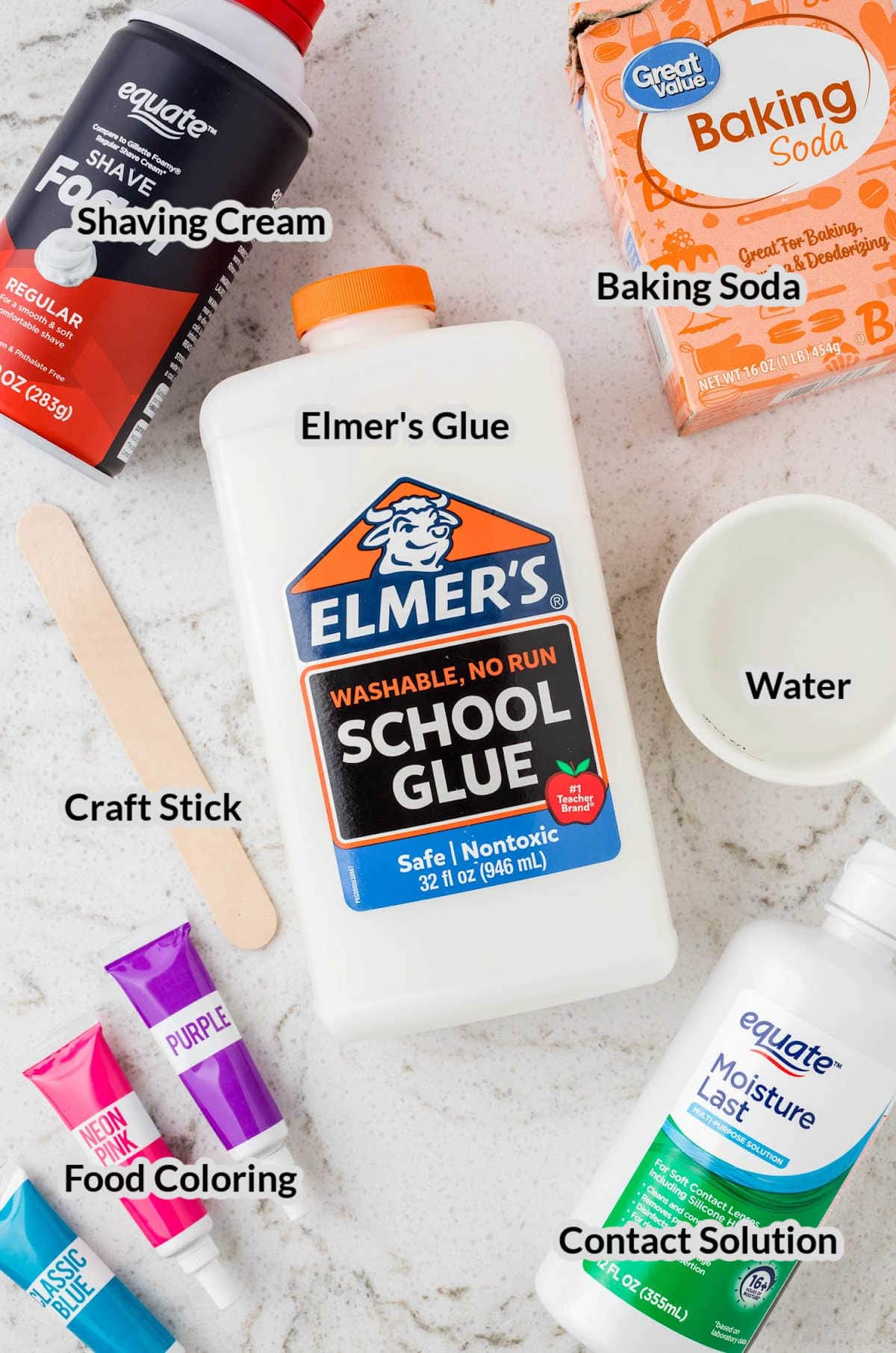 Supplies needed for this Fluffy Slime Recipe
Elmer's glue – I used Elmer's glue in this recipe, but you can grab a generic brand of white school glue to use instead!
Baking Soda – This will help firm up your slime, so add it in small amounts at a time until your slime reaches the firmness you'd like.
Water – I find that room temperature works best in this activity.
Shaving Cream – This is the key to the fluffy texture of this slime. Grab some shaving cream in the health and beauty section of your local grocery store. Make sure it is the foam kind and not the gel kind.
Contact lens solution – Make sure that whatever contact solution you purchase contains sodium borate and boric acid.
Food coloring – I used neon food coloring so that the slime would have a really vibrant color, but any food coloring will work!
Wooden craft stick – Use a wooden craft stick to stir all of the ingredients so that you can dispose of it after you use it. If you use a regular spoon, wash it immediately after mixing the ingredients together.
Mixing bowl – Use a large glass mixing bowl to mix together all of the ingredients.
How to make Fluffy Slime
Cover your work space with craft paper or a tablecloth so you don't have to clean up a mess if something spills.
In a large mixing bowl, mix together glue, water, and baking soda with a wooden craft stick.
Once combined, add shaving cream and stir until thoroughly distributed through the mixture. Next, add a tablespoon of contact solution and knead the mixture with your hands. Once the contact solution begins to activate, add the rest that you measured out and keep kneading.
If you find the slime to still be sticky, add small amount of the contact solution until the stickiness is gone.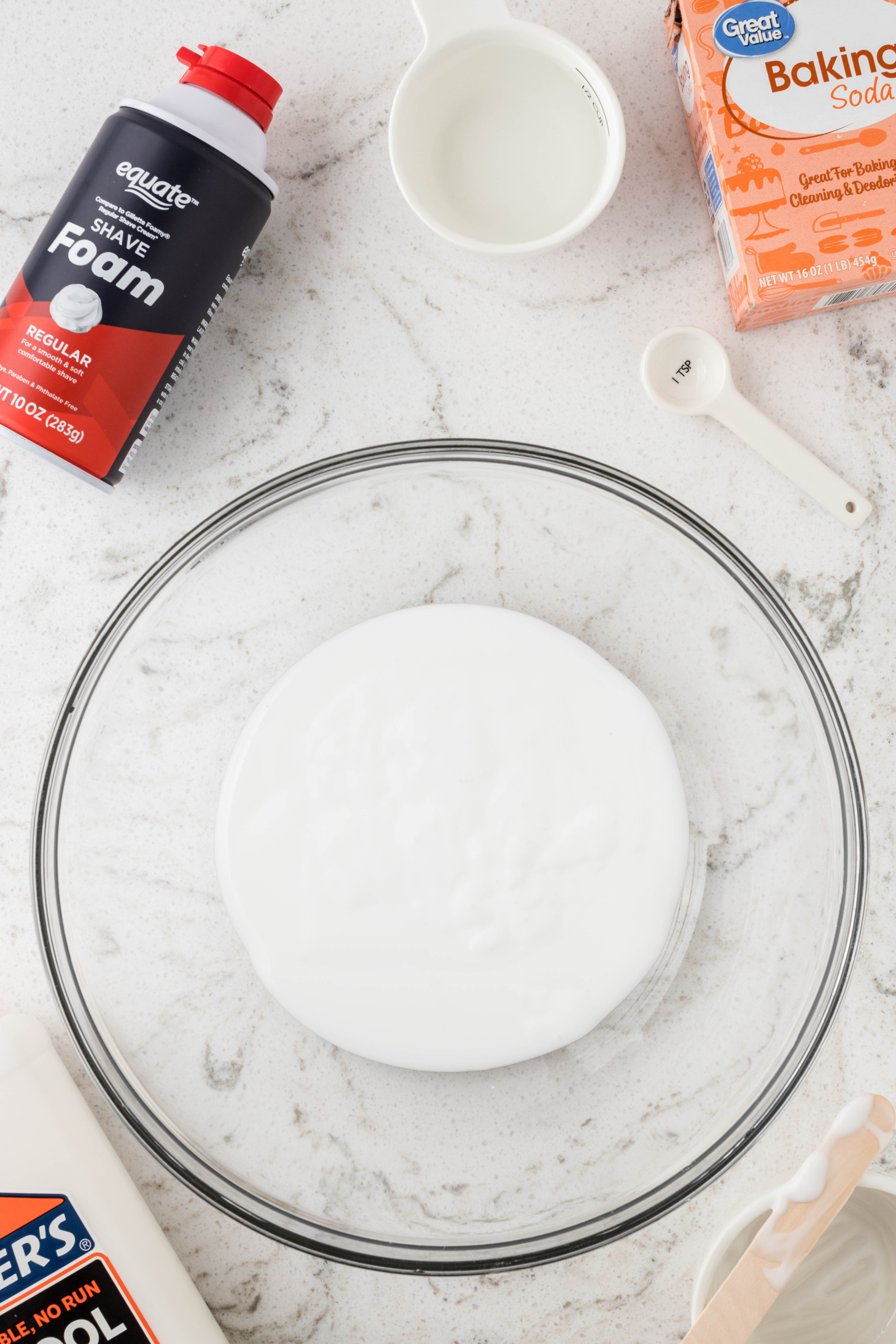 To color your slime, divide it into sections so you can make it tie dye! Add some drops of food coloring and knead it into the slime until it's the color you want.
Twist all of the colors together and start having fun!
What do I do if my mixture is too sticky?
This means you probably haven't added enough contact solution to your mixture. Add more in, bit by bit, and keep kneading until the sticky texture is completely gone!
Pro Tips for the Best Fluffy Slime
Be sure to wear gloves when you mix the food coloring into the slime. Once it's mixed in, it won't stain your hands, but it could in the beginning!
Make lots of different colors with your slime! It's way more fun that way. But keep in mind, the more you play with it, the more the colors will mix. So, it will eventually be one color.
Feel free to jazz up this slime recipe by adding glitter to your mixture!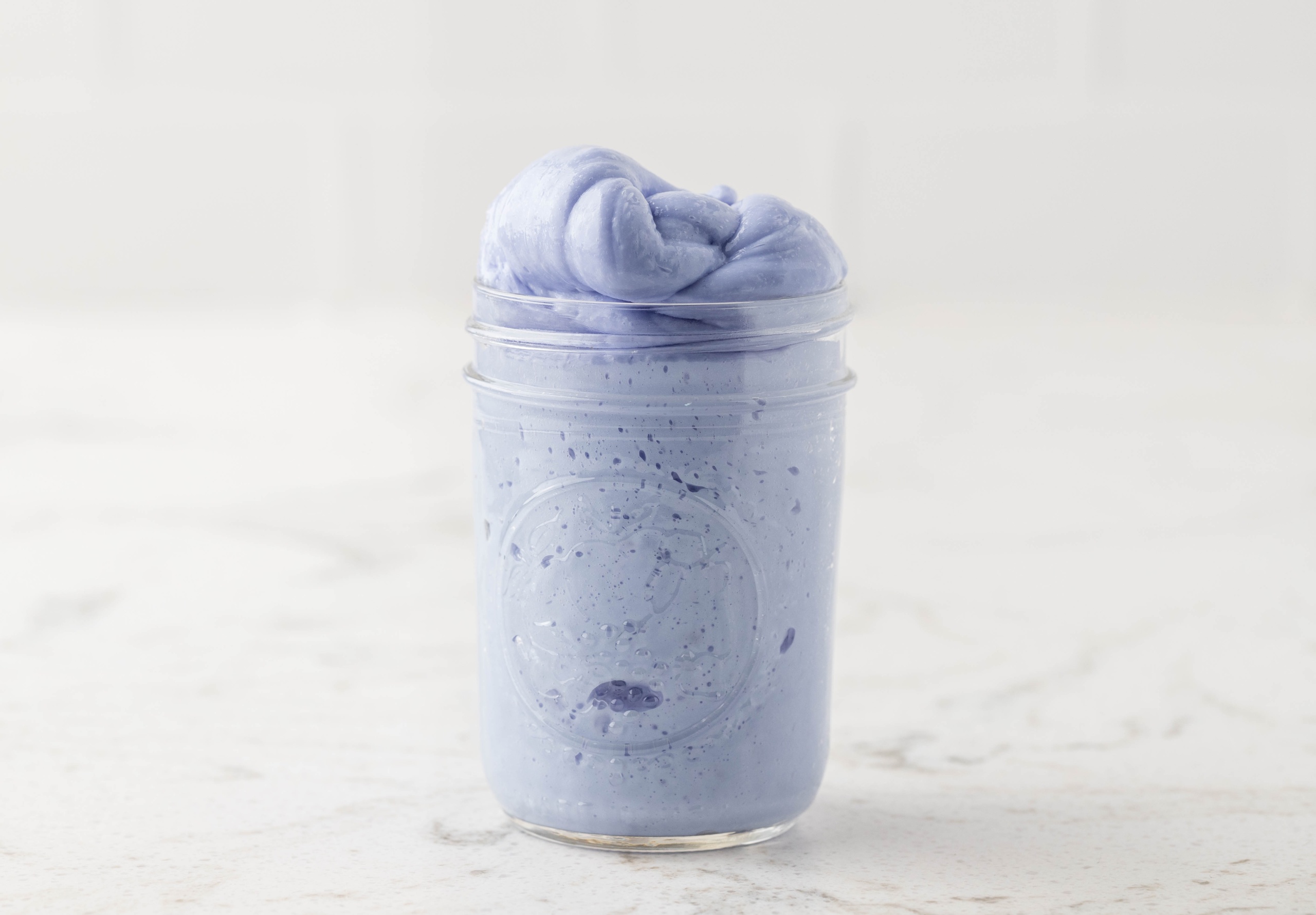 I can't wait to see the fun moments created with this DIY fluffy slime! Let me know when you and your kiddos make it!
More Fun Activities You'll Love
Yield: 1 batch of Fluffy Slime
Fluffy Slime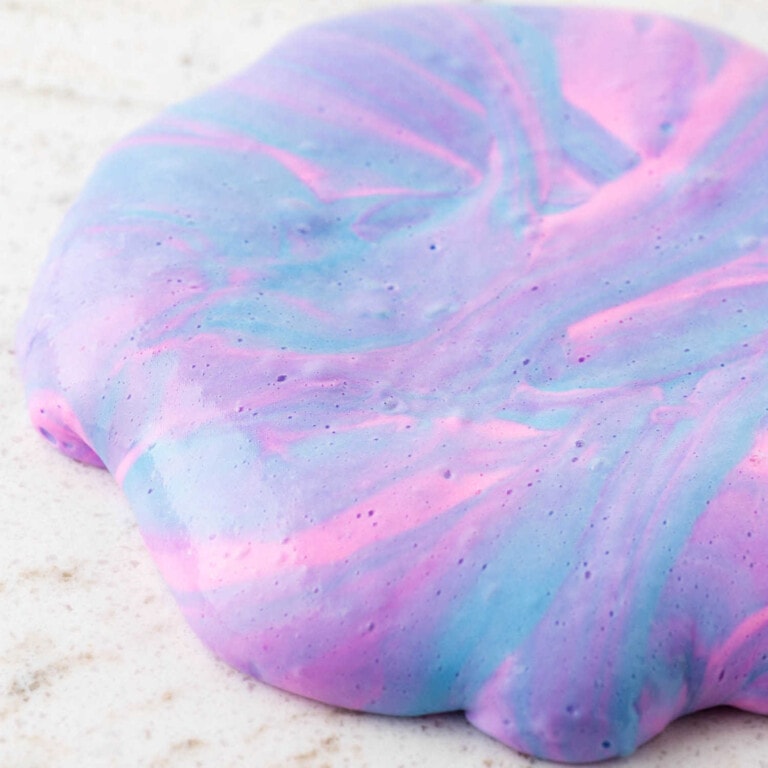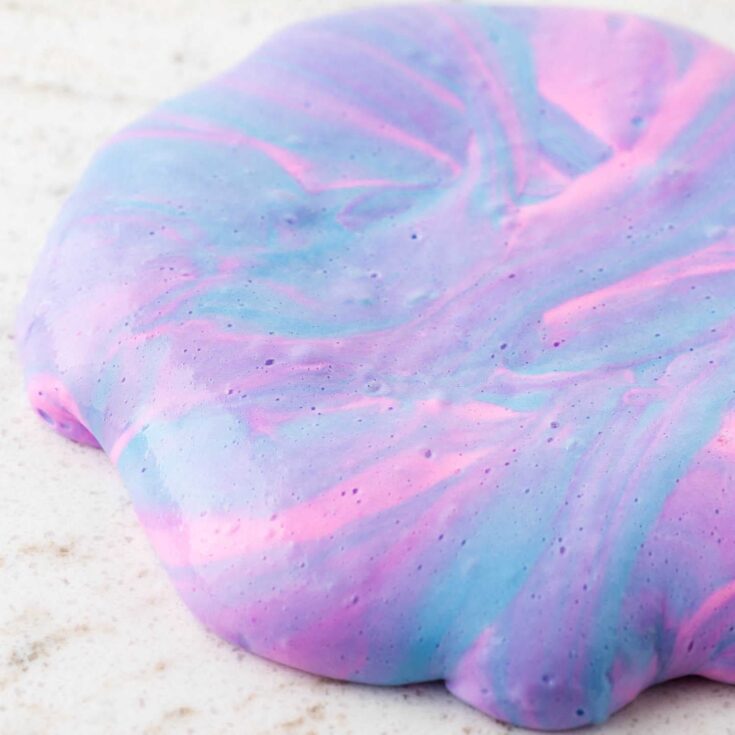 Fluffy slime is light, fluffy and so much fun to play with! Stretch, pull and play with it for hours.
Materials
½ cup water
2 teaspoon baking soda
Wooden craft stick
Food coloring
Instructions
Let's start by covering our surface with craft paper or a tablecloth to protect it from spills.
Grab a large mixing bowl and add 1 cup of Elmer's glue to the bowl.
Add ½ cup of water and 2 teaspoons of baking soda and use a wooden stick to stir.
Now add 5 cups of shaving cream and stir to combine.
Add 1 tablespoon of contact solution, then knead the mixture with your hands. It will take a few minutes for the contact solution to activate. Add the remainder of the contact solution and knead the slime. If slime is still sticky, add small amounts of contact solution and knead until stickiness subsides.
Now, let's give our slime some color! Divide the slime into sections if you are using multiple colors. Add a few drops of food coloring to the desired amount of slime and repeat until you reach the desired color.
Your slime is complete! Twist the different colors of slimes together to make a cool swirl. Have fun!
Notes
Making different colors of slime is super fun! Note that if you mix the colors of the slime, the color will continue to change the more you play with the slime. It will eventually turn into one color.
When adding food coloring, place it in the center of the slime and gently fold it over. You could also wear gloves. Once mixed in, it shouldn't stain your hands.
Recommended Products
As an Amazon Associate and member of other affiliate programs, I earn from qualifying purchases.