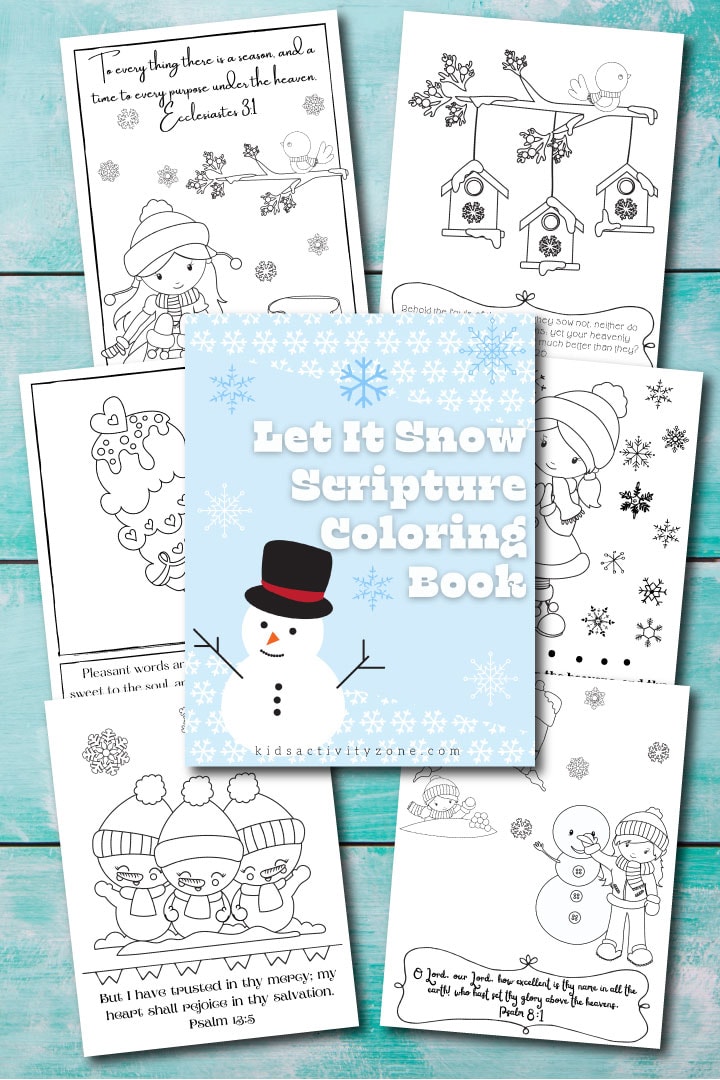 Need something to supplement your Sunday School teachings? Maybe you want to keep your children busy during church service? Or, just need a fun coloring page at home! These free downloadable Winter Scripture Coloring Pages are perfect for any of these reasons.
Fun, cute coloring pages with different Bible verses on them. Best of all they are FREE to download. Kids will have fun coloring them while being reminded of how much God loves them. Print them out, grab your crayons and have fun.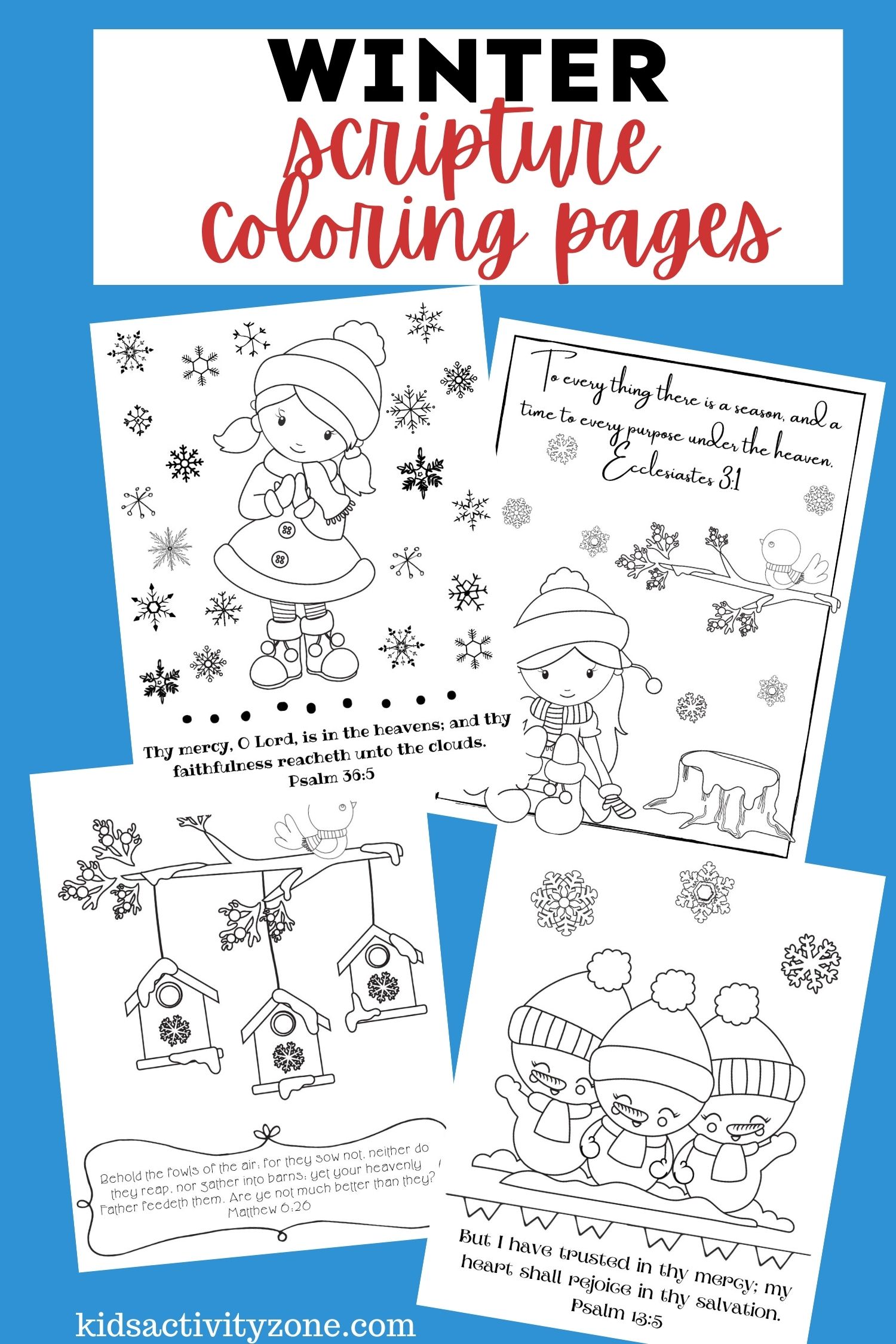 Kids hardly listen to sermons since they always want to do something fun. They find regular sermons boring. It can be challenging for parents to instill the Love of God in such young kids. So, if you are worried about teaching your kids Christian values and the love of God, I highly recommend these free winter scripture coloring pages. Since Christmas is around the corner, you can always utilize this event to tell them more about God and his many blessings.
This winter is a perfect time to remind your children that Our God loves everyone, and he cares for us very deeply. These free bible coloring pages are great for giving your children a chance to know about God while still having fun.
Why you need these Free Bible Coloring Pages!
They are free to print and download! Just scroll to the bottom of this post to download them.
They are cute, fun and kids will love them.
The perfect activity for winter days or during church.
Our Favorite Coloring Supplies!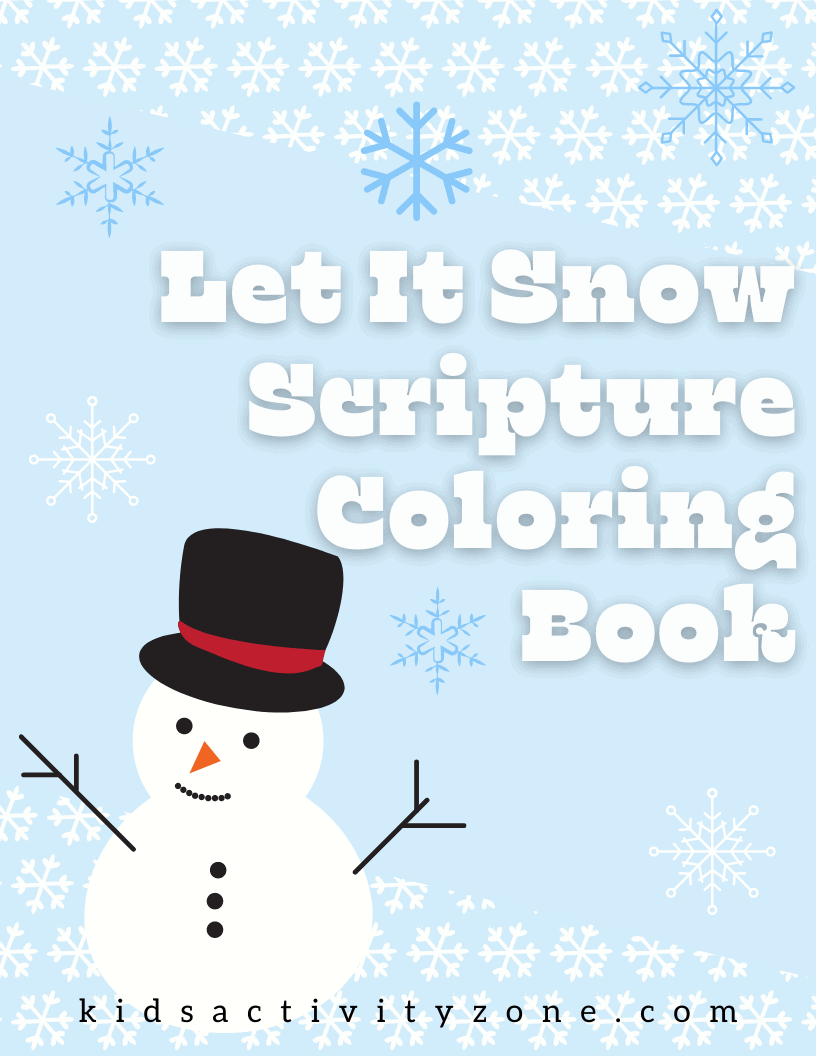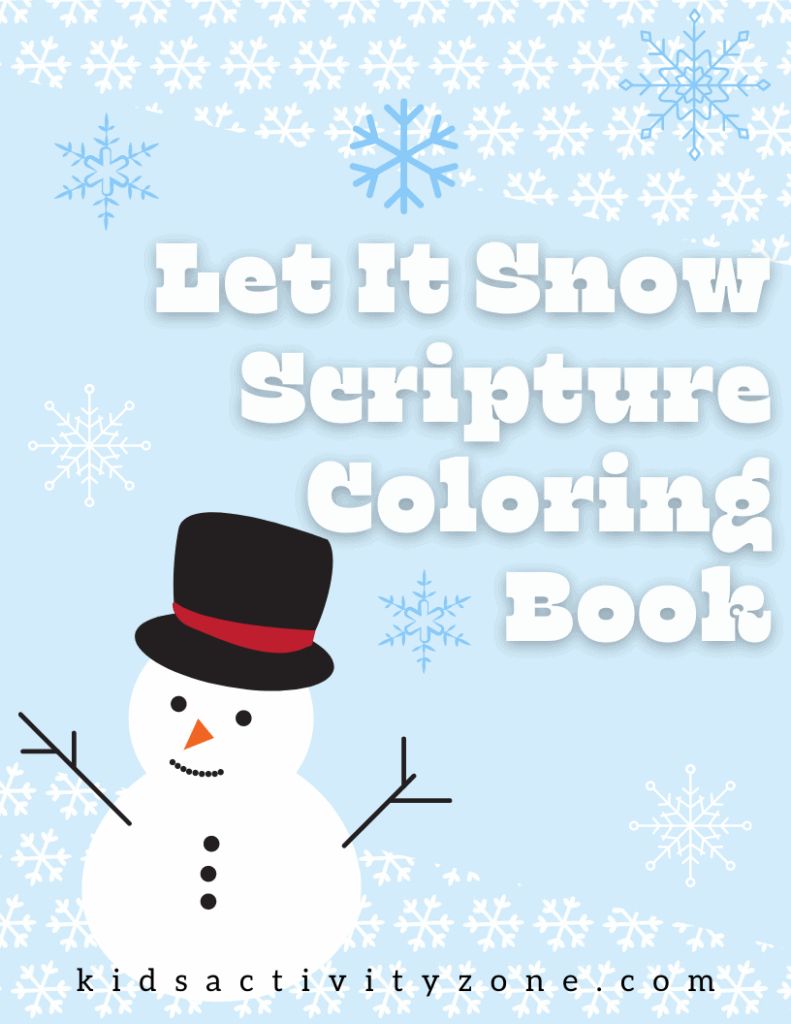 Reminding kids how God is Gracious and Merciful is our Christian duty. With kids, you need to make everything fun. This is why these free winter scripture coloring pages are the perfect resource to teach the love of God to your kids. These resources can be used for homeschooling or even at school. There are some great pictures, and bible verses are given beneath so that kids can always feel loved by God.
These free Christian coloring pages will help your kids get started on the path of Christ. They can pick any picture that they like. There is an accompanying verse with each picture, and as they color the picture, you can gently narrate the verse and explain it to them.
The verses are pretty easy to read and understand for any age. These printables are especially suited for first-grade and older children. However, younger children can also color the pictures while explaining the verses to them. They will get connected to God from a very young age and it will install the Christian love in them. It's a great way to start developing faith from early on.
Moreover, it's easy to retain things that are learned in childhood. They can learn the bible verses by the heart through these fun printables. These verses will prove to be a guiding light for them one day in their lives.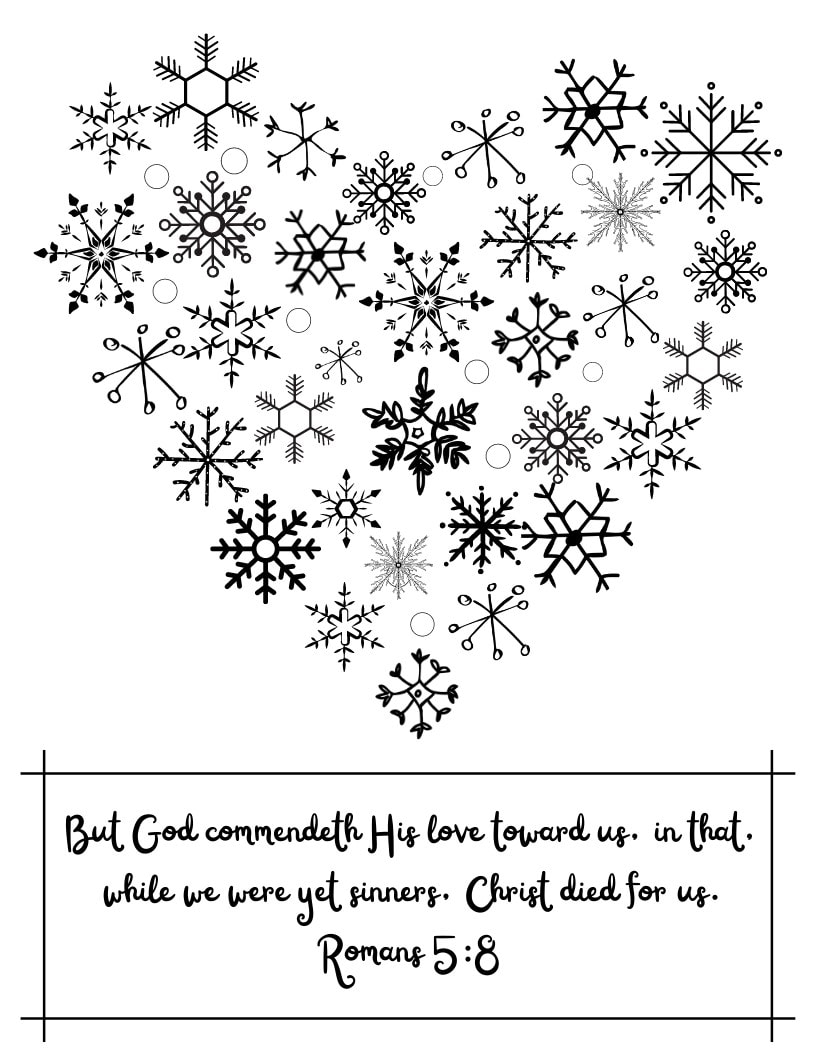 How to Use these Free Christian Winter Coloring Pages
I like to dedicate one day to bible study or just remembering how God has been good to us. You can dedicate one day in a week to color and read these verses with your kids. When they color and read the verses regularly, they can use it in everyday life too. You can help them with that by saying the verse in the appropriate situations.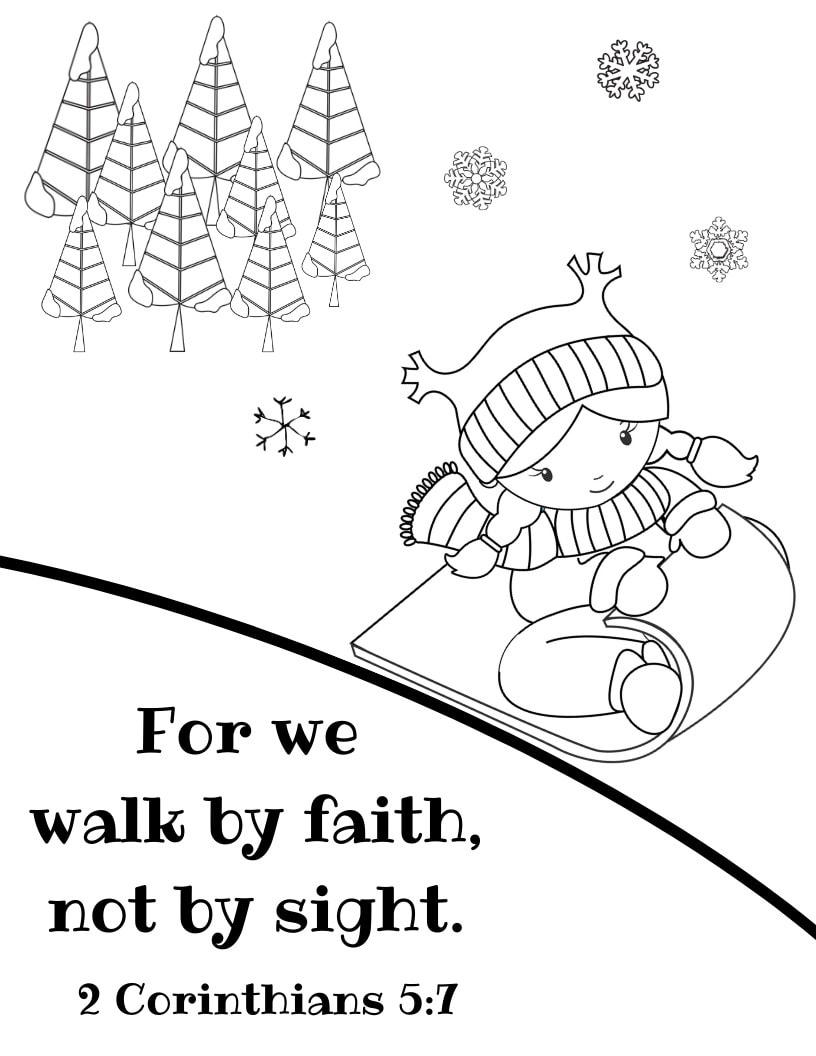 Here are the verses I have included in these free printables:
''Thy word is a lamp unto my feet, and a light unto my path" (Psalm 119:105).
''But I have trusted in thy mercy; my heart shall rejoice in thy salvation'' (Psalm 13:5).
''O Lord, our Lord, How excellent is Your name in all the earth! Who hast set thy glory above the heavens'' (Psalm 8:1)
''For everything there is a season, and a time to every purpose under heaven'' (Eclesiastes 3:1).
''Pleasant words are as a honeycomb, Sweet to the soul, and health to the bones'' (Proverbs 26:24).
''For we walk by faith, not by sight'' (2 Corinthians 5:7).
''Behold the fowls of the air: for they sow not, neither do they reap, nor gather into barns; yet your heavenly Father feedeth them. Are ye not much better then they?'' (Matthew 6:26)
''Thy mercy, O LORD, is in the heavens; and thy faithfulness reacheth unto the clouds (Psalm 36:5).
''But God commendeth his love toward us, in that, while we were yet sinners, Christ died for us'' (Romans 5:8)
Download your Let it Snow Scripture Coloring book by hitting the download button below. All you need is printables, some crayons, color markers and a whole lot of faith in your God. Happy Winter Learning!
More Free Coloring Pages!