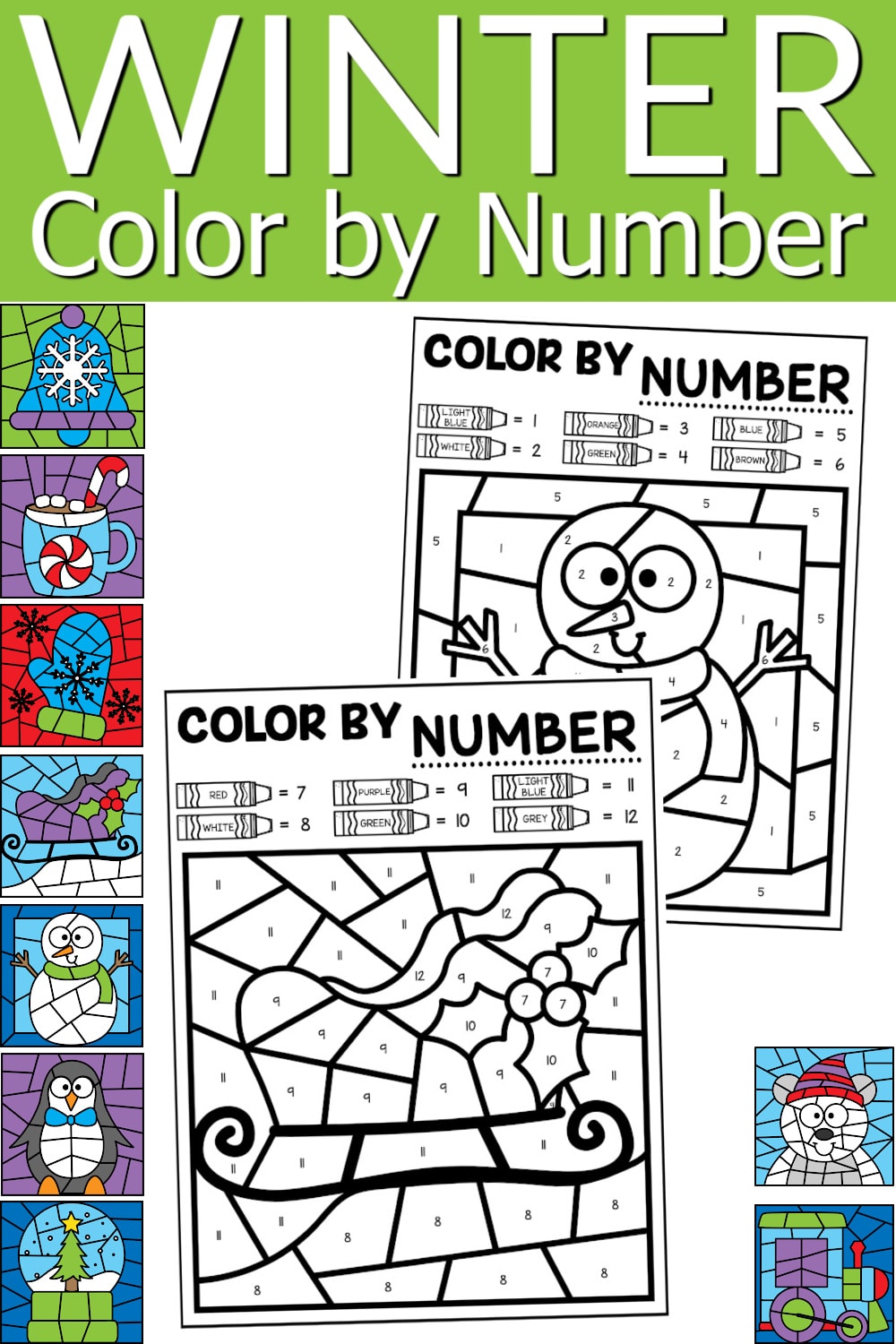 Beat the winter blues by grabbing these free Winter Color By Number Pages! This set includes 9 coloring sheets that are winter themed. It's the perfect winter boredom buster for kids.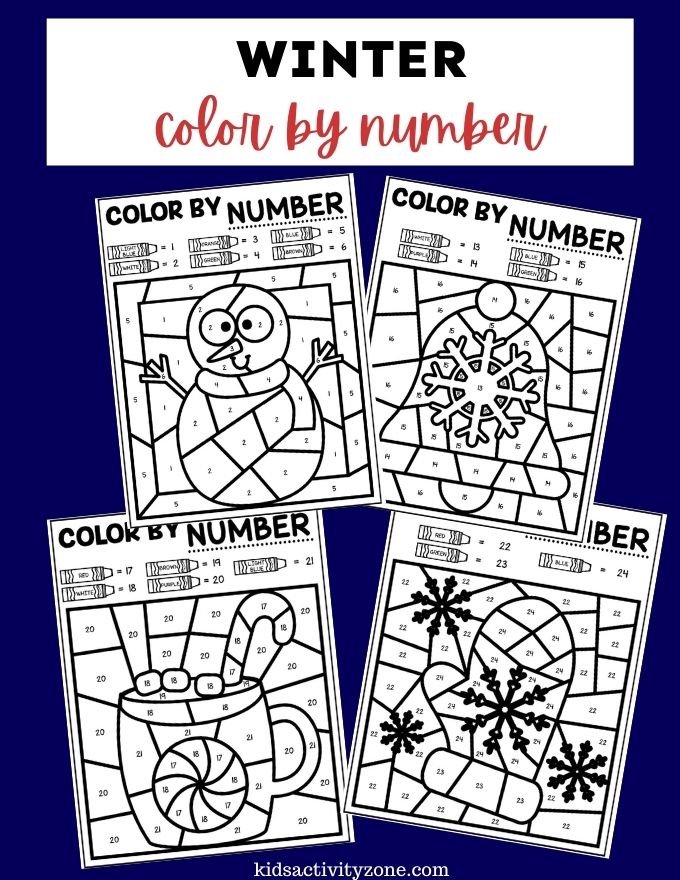 Winter is here, and when it starts snowing outside, you need some creative and fun kid activities to keep them occupied. Keep your little ones busy with winter color by number worksheets.
Not only are these winter printables fun and easy, but they also help your kids with number recognition, color remembrance and make their fine motor skills stronger.
Coloring is an all-time favorite activity of kids of all ages. So why not give this age-old activity a fun twist by downloading this free activity for your little ones. This will be fun winter math for your kids during the winter months.
This activity is suitable for preschoolers, toddlers, Pre-K, kindergarteners, and first graders even. As a parent or a teacher, you can use these as a winter math center to supplement the homeschool curriculum.
And you know what's amazing? These educational and fun winter worksheets are totally free. Simply download the printables by clicking the link on the button and printing them out for young kids. This winter, work on sharpening your kid's math skills.
This easy and ready-to-print activity has 9 fun designs to choose from. Seriously, it doesn't get easier than this!
Supplies Recommended:
Winter Color By Number Pack Includes:
Snowman
Santa's Sleigh
Snowflake Bell
Hot chocolate
Winter Mittens
Penguin
Elf Winter
Christmas Tree Snow Globe
Toy Train
How to Get Started!
Winter-themed color by number sheets is simple enough for kids of every age. If this is the first time your kids are using winter colors by numbers sheets, this quick guide has simple tips to help you get started with this exercise.
At the top of each worksheet, each crayon has different numbers. Ask your children to take a look at the number next to each crayon. Next, each crayon has a corresponding color label. For example, Crayon Purple is labeled with the number 25. This means you have to color purple in the area of the worksheet that is marked as 25.
Your kids need to pick the right color according to the number and then color the relevant area. That's how simple and fun this activity is.
Picking correct colors reinforced their hand-eye coordination, problem-solving abilities, color, and number recognition as well.
If your child cannot read yet, you can help them along. Simple color the crayon on top of the page with the corresponding color. This way, they can easily cross-check the number against colors even if they cannot read the colors.
Winter worksheets are a great way to teach kids to work independently and color the printables on their own. It gives them a great sense of achievement as they color and reveal the beautiful winter pictures.
More Winter Activities for Kids!
If you color these, take a picture and share them on Instagram making sure to #kidsactivityzone or tag us @kidsactivityzoneblog so we can see them!