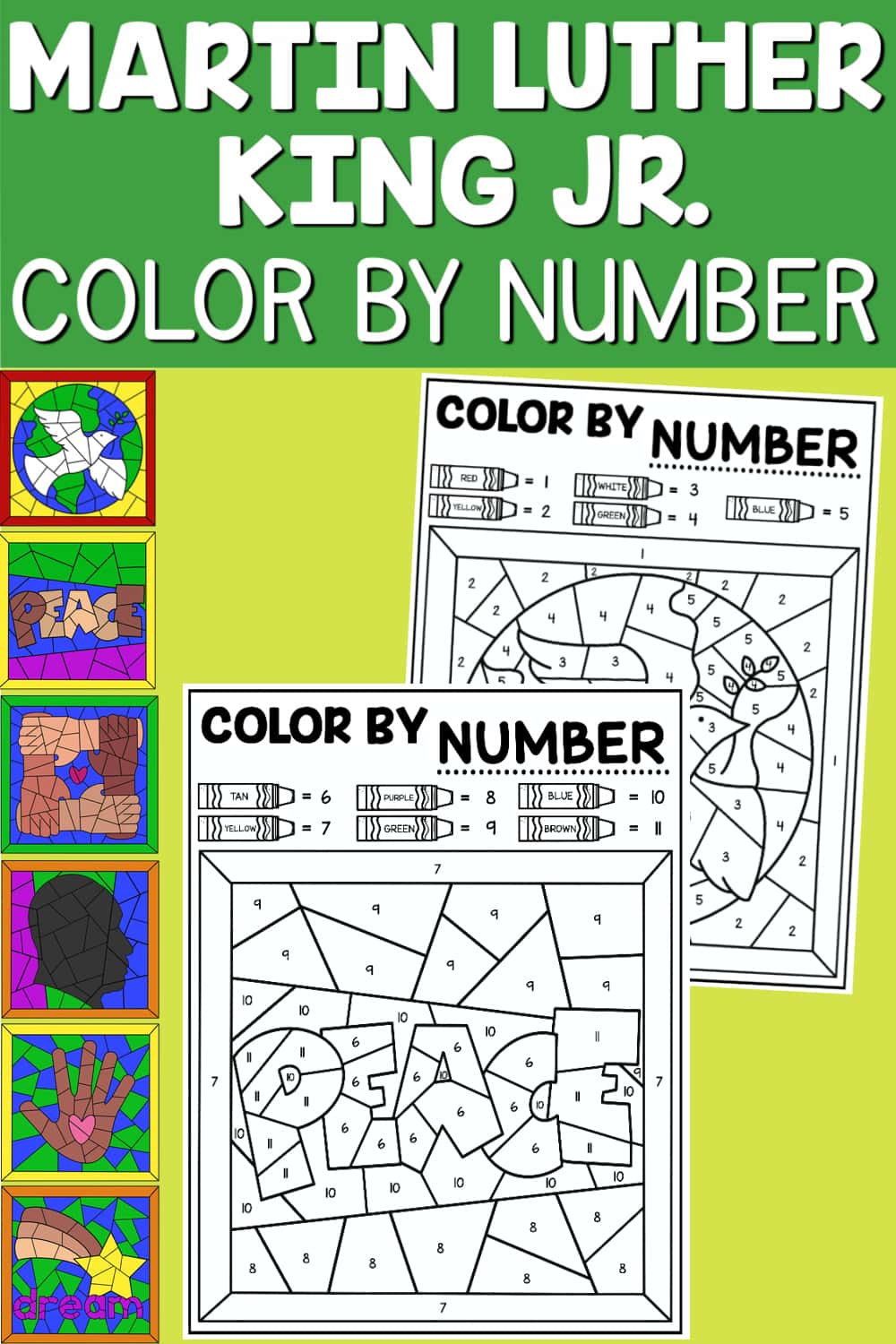 The perfect Martin Luther King, Jr. activity for kids! Grab these six free printable Color by Number Pages to follow up your lessons.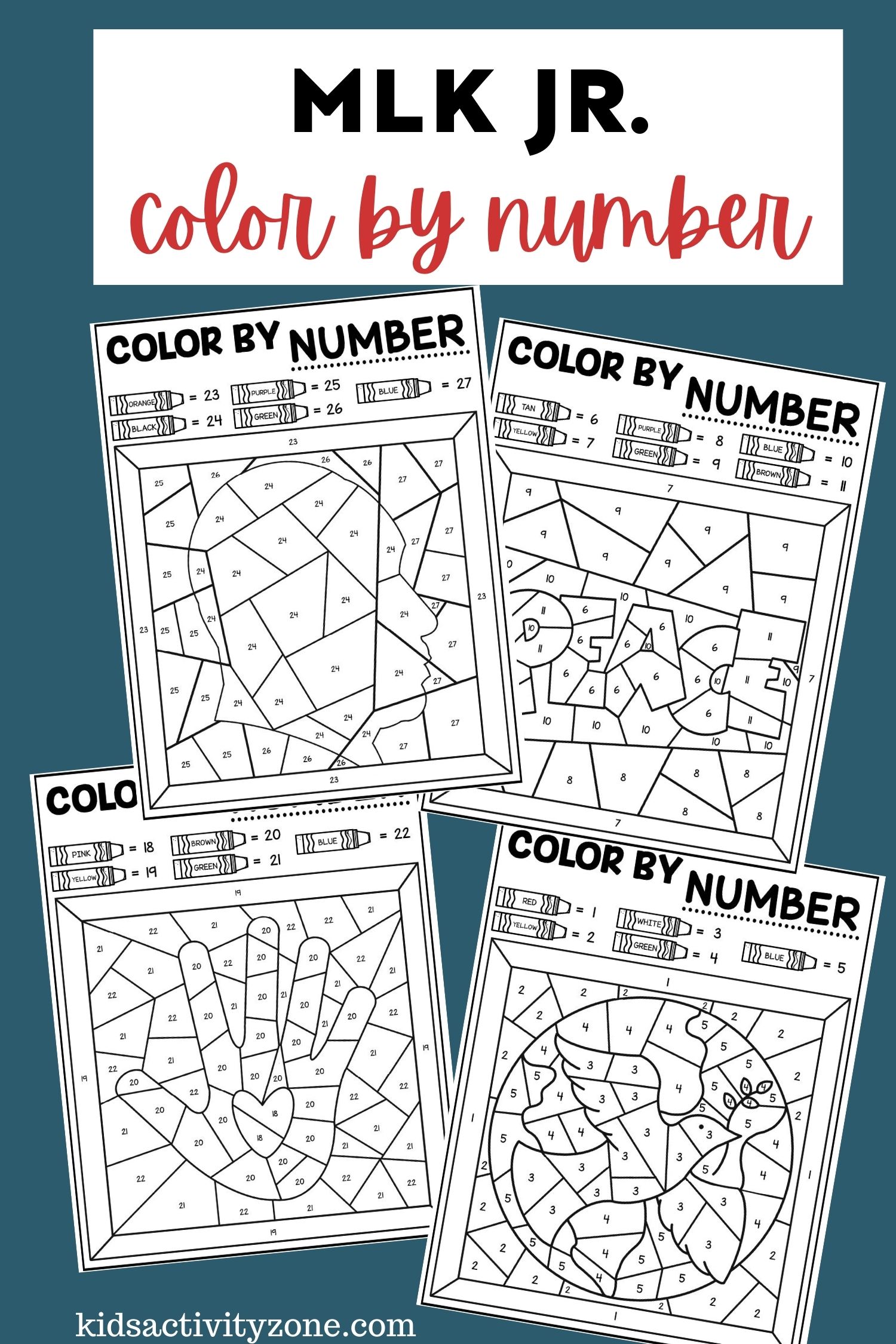 Grab this set of 6 printable Color by Number Pages to compliment your Martin Luther King, Jr. activities for MLK Jr Day!
These are not only fun, but educational reinforcing what MLK wanted and dreamed of. Plus, it helps with children learn the word associated with colors if they are younger.
SUPPLIES RECOMMENDED
Martin Luther King, Jr. Color By Number Pages Included
Dream with Shooting Star
Dove in Circle
Peace Letters
Set of four Holding Hands
Hand with heart in the middle
MLK Jr's Face
Who was Martin Luther King Jr.?
Martin Luther King Jr. started as an American Baptist Pastor and soon become an activist, humanitarian nd leader in the African-American Civil Rights Movement. His goal and dream was to create equal rights for all men and women.
He is best known for advancing civil rights. MLK Jr did this by using nonviolent civil disobedience based on his Christian beliefs starting in 1955 and continuing until his death. King led marches for blacks' rights to vote, desegregation, labor rights and many more basic civil rights. This led him to winning the Nobel Peace Prize on October 14, 1964.
King is most well known for his "I have a dream" speech from August 28th, 1963.
On April 4th, 1968 he was assassinated in Memphis, Tennessee.
Martin Luther King Jr. Day is an American holiday observed on the the third Monday of January each year.
More Kids Activities!
Learn how to make this bright and fun Kool-Aid Oobleck! The kids love this project because sometimes it's liquid, sometimes it's solid, but it's always a blast to play with.
Beat boredom this winter with this Printable Winter Activities Packet including a Word Find, Sudoku, Winter Themed Bingo, Coloring Pages, Scavenger Hunt and more!
Making your own Homemade Playdough is so easy plus it's cheap! The best is that it will last up to three months when it's stored correctly.
If you take a picture coloring these Martin Luther King, Jr. color by number pages and share them on Instagram make sure to #kidsactivityzone or tag us @kidsactivityzoneblog so we can see them!