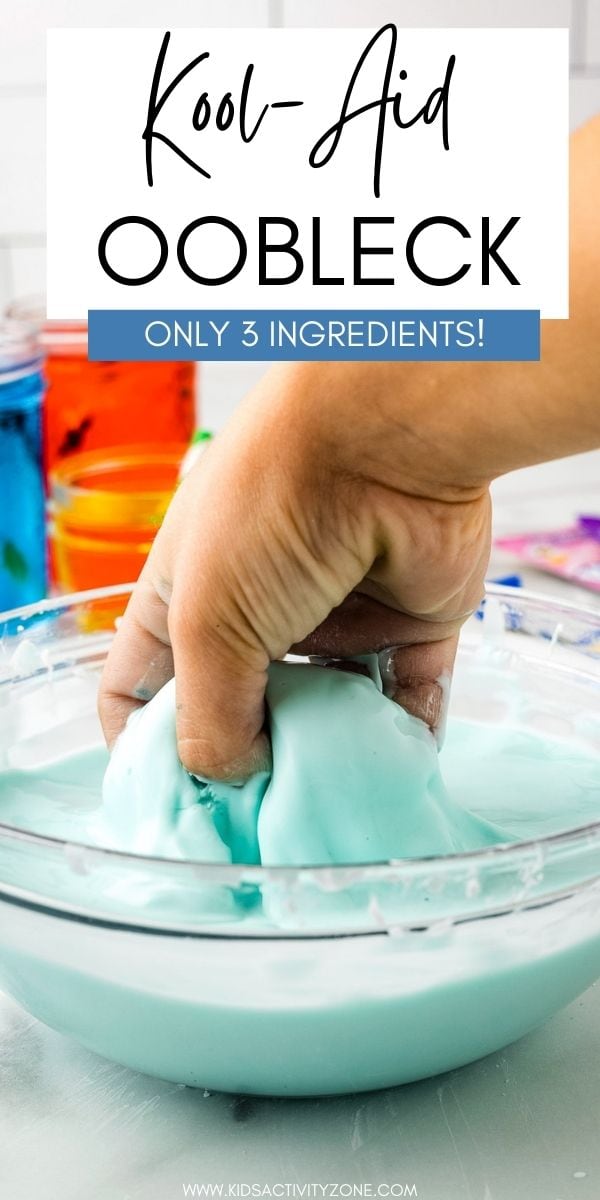 There's nothing more fun than Oobleck! Learn how to make this bright and fun Kool-Aid Oobleck! The kids love this project because sometimes it's liquid, sometimes it's solid, but it's always a blast to play with.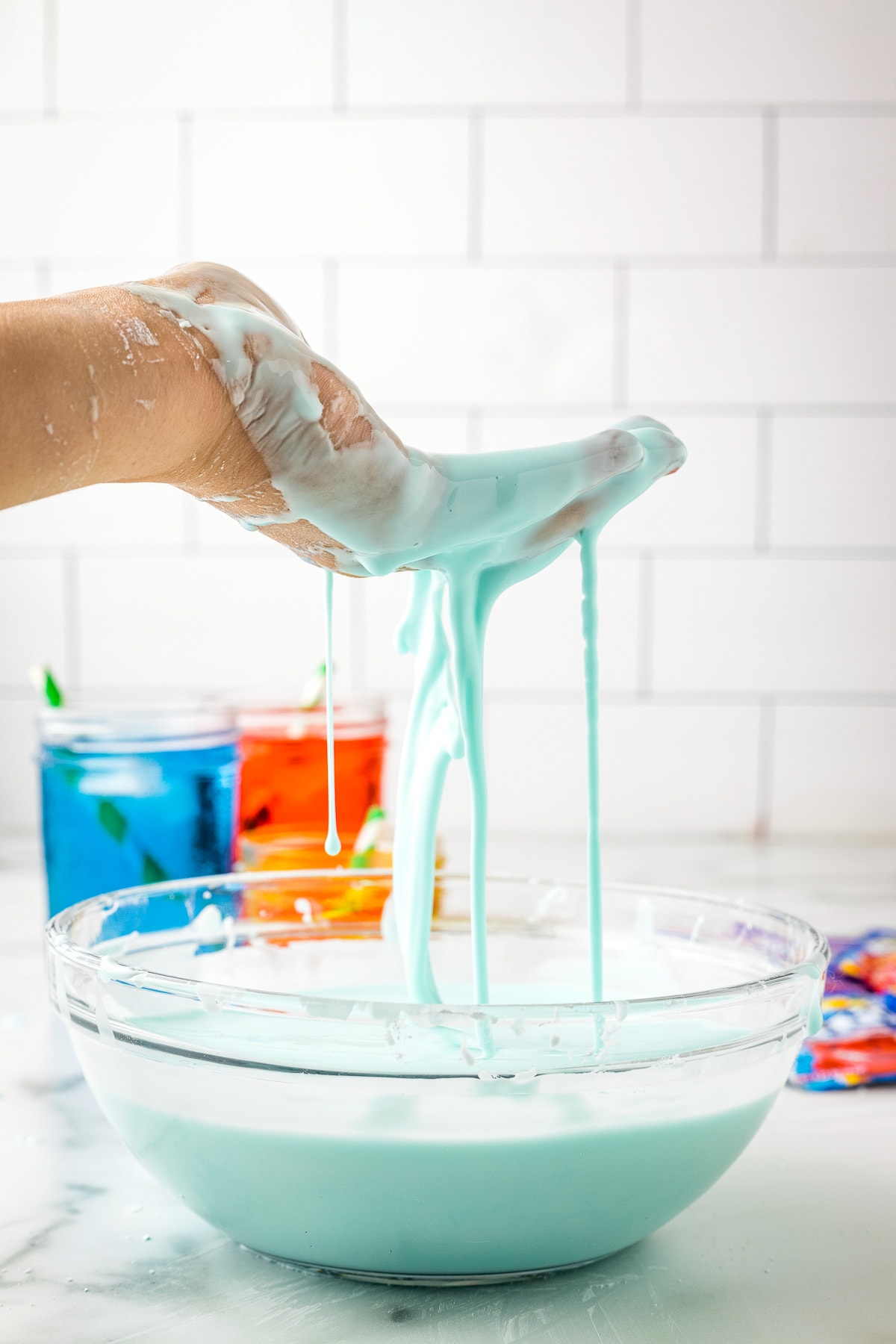 Is it a recipe? is it a science experiment? Is it a fun experiment? Whatever you call this Kool-Aid Oobleck we know the kids will love it!
Learn how to make an oobleck recipe with Kool-Aid mix for fun colors and a slime that smells great.
All you need is three ingredients including water, cornstarch and dry Kool-Aid mix. It doesn't matter which kind of flavor of Kool-Aid so let the kids pick their favorite or mix up a few different kinds. It's an inexpensive and easy activity for them to do and they can make it on their own.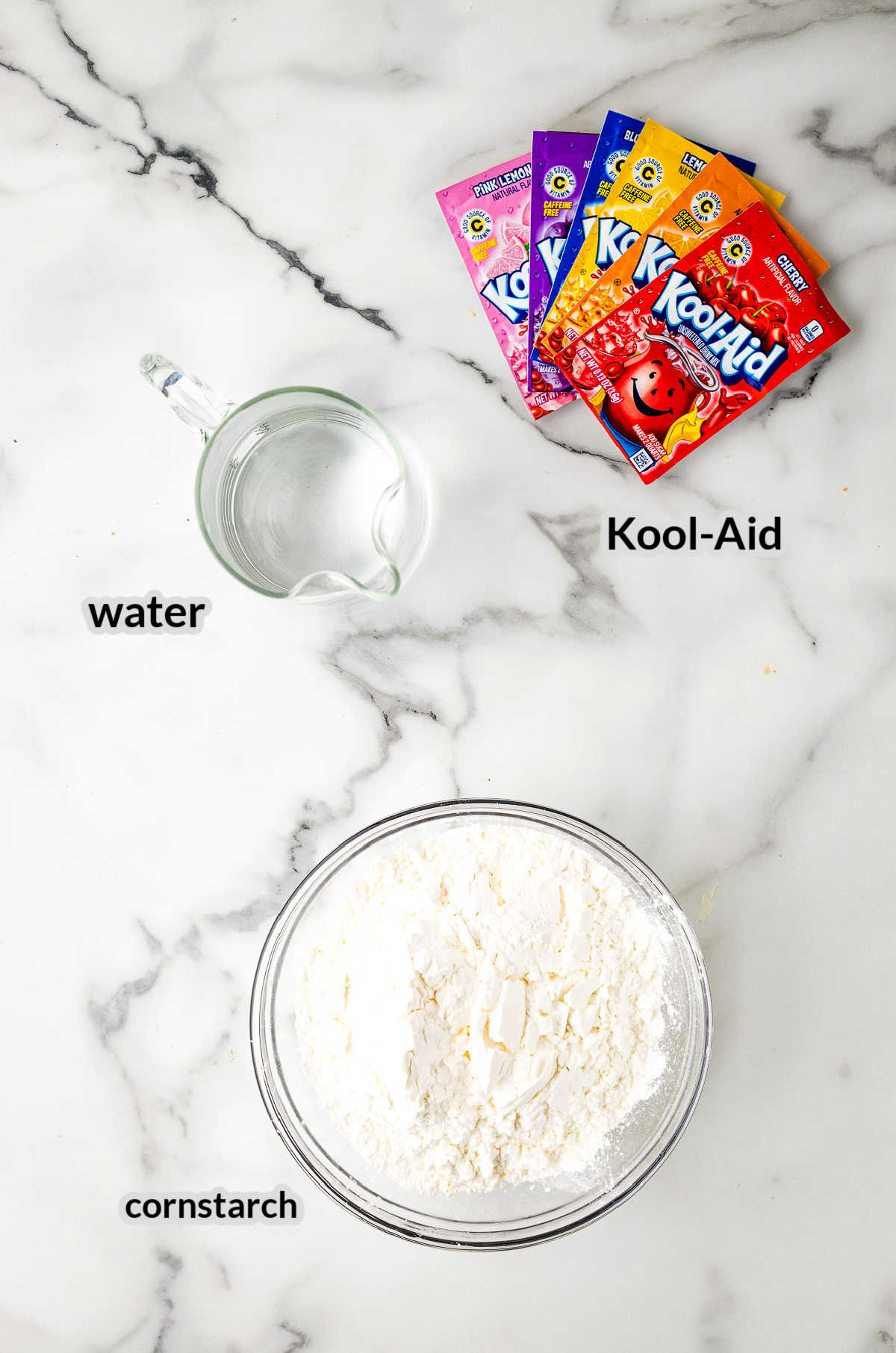 Ingredients Needed
Cornstarch
Water
Kool-Aid Mix
How to Make Kool-Aid Oobleck
In a large mixing bowl, combine the corn starch, water, and kool-aid. Let your child get their hands in the mixture and start incorporating the mixture.
The mixture should be thick enough to be pressed into a ball, but the mixture will turn into a liquid as soon as you stop pushing on it. If the mixture is too thick, add a few tablespoons of water. If the mixture is too thin, add a few tablespoons of corn starch.
Allow your child to experiment with how the oobleck will behave with different amounts of pressure.
FAQs
Dr. Seuss Ideas!
Want to do an entire Dr. Seuss theme with this Oobleck? Check out these ideas!
Oobleck comes from the Dr. Seuss book Bartholomew and the Oobleck where a gooey green substance fell from the sky, Oobleck, and wreaked havoc on the kingdom. Read the book and then make Oobleck for a fun activity in the classroom or at home!
More Hands On Activities for Kids!
If you take a picture and share them Instagram make sure to #kidsactivityzone or tag us @kidsactivityzoneblog so we can see them!