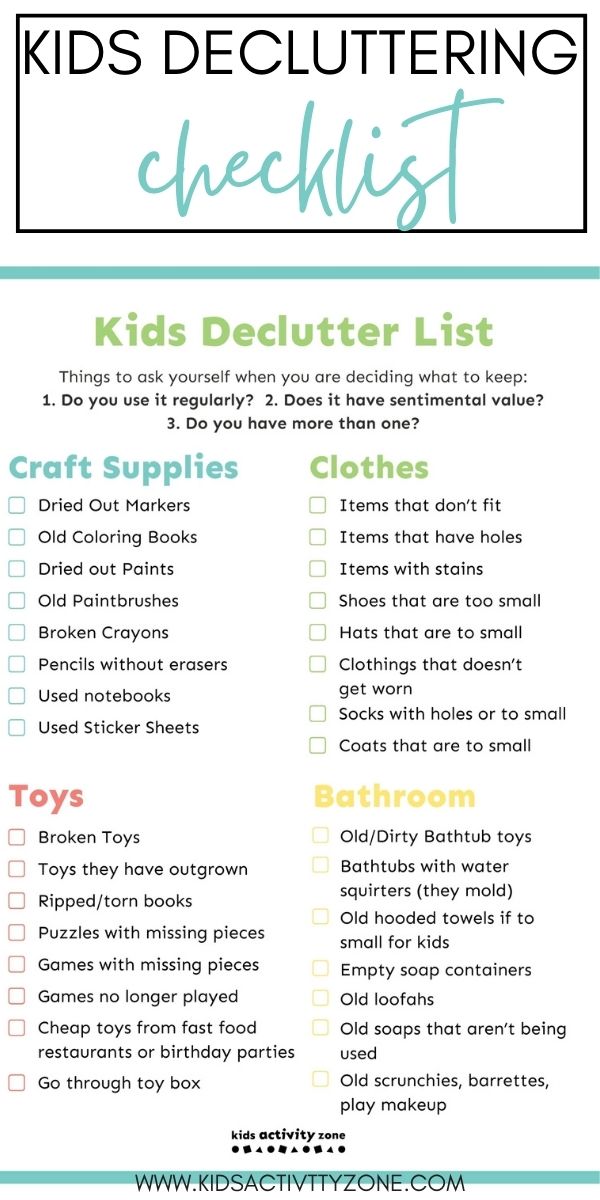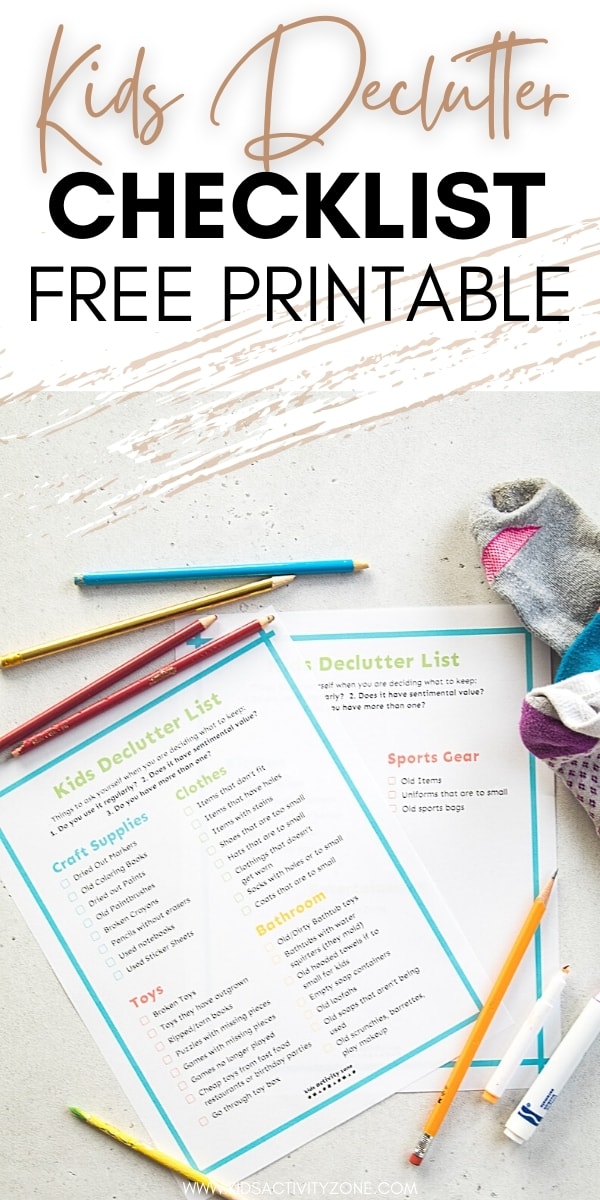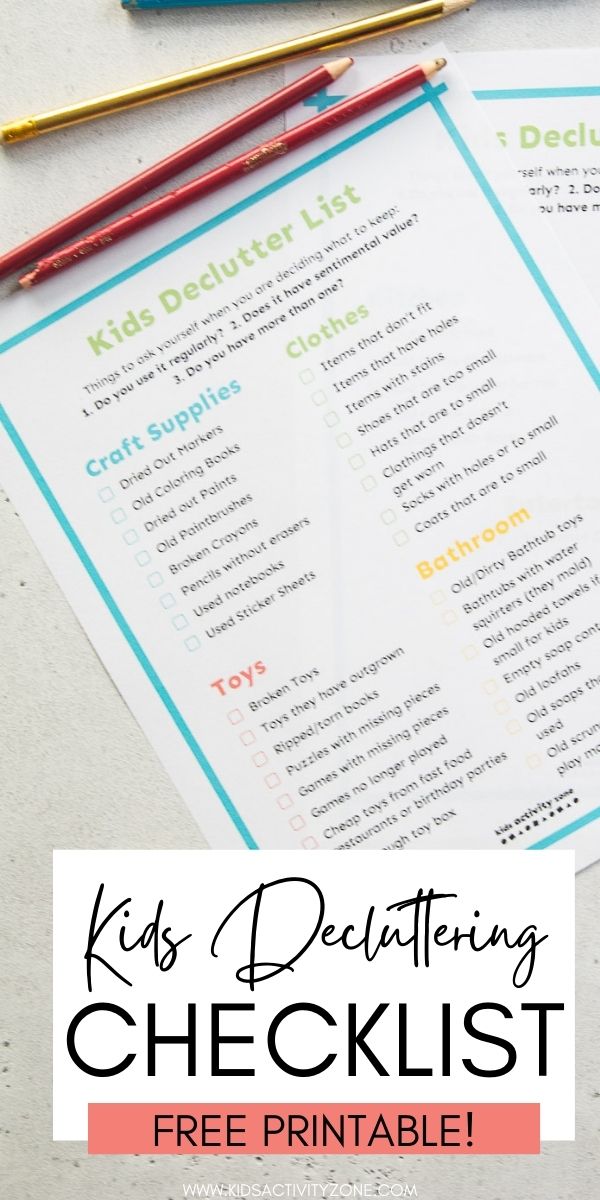 It's a new year and it's time to clean out the clutter. This free printable Kids Decluttering Checklist is a great tool for kids to help out. It lists areas they can declutter with easy tasks. Time to clean up those dried out markers, socks with no matches, puzzles with missing pieces etc.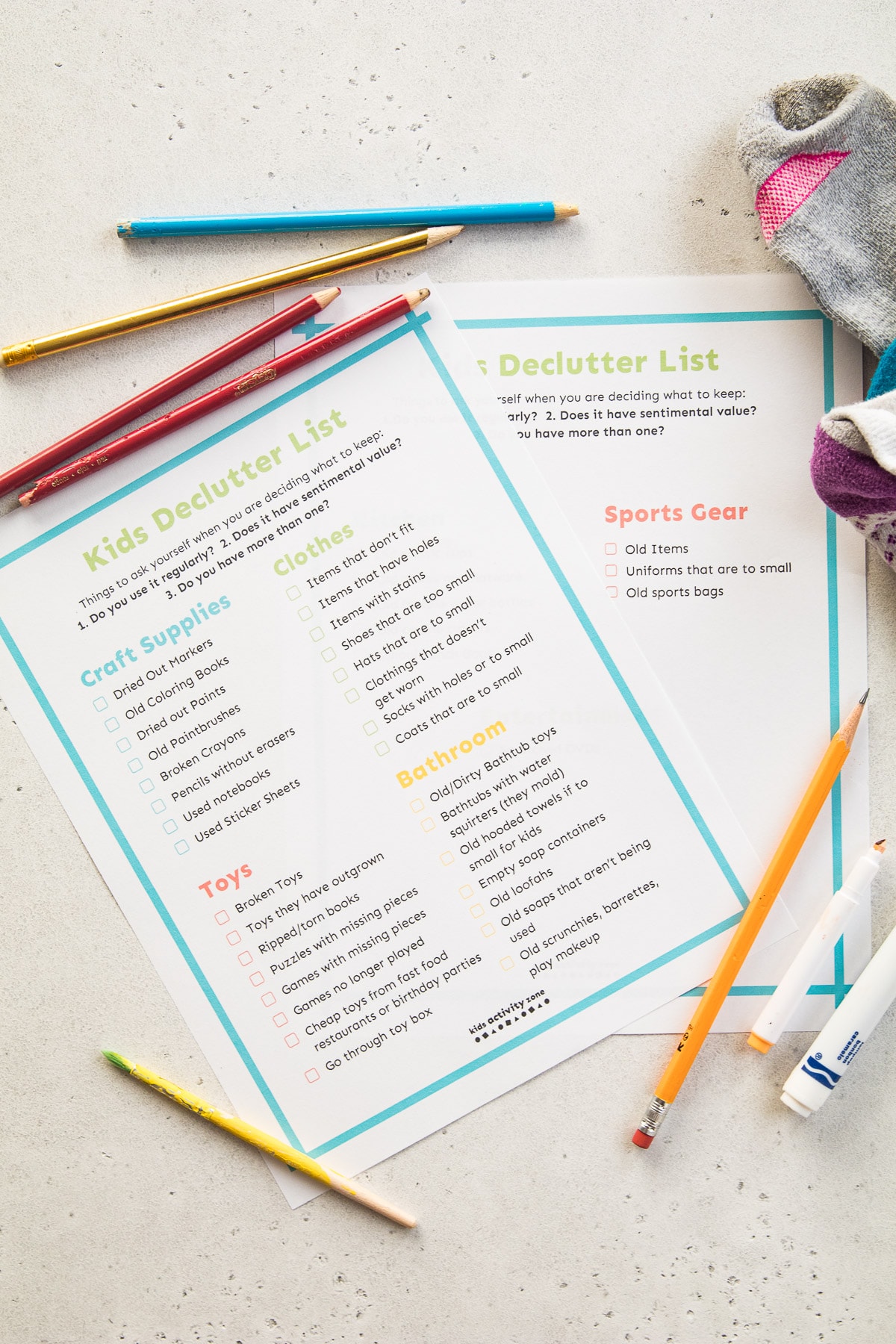 It's time to clean out the clutter! We often do this during the New Year, but anytime of the year is great. This free Kids Decluttering Checklist is designed for kids to declutter their own areas and be responsible for cleaning them up.
Kids Declutter Checklist Areas
This printable with cover the areas listed below.
Craft Supplies
Clothes
Toys
Bathroom
Kitchen
Sports Gear
Plus, on the second page there is enough white space to add your own items if you have specific areas for you children to declutter!
Easy to Use!
What I love about this list is that it's very easy and manageable tasks for kids to be responsible for. It helps to train and teach them to be responsible for things around the house.
It's also great for keeping them busy during the winter break.
When items are listed out for them it helps direct and teach them how to be responsible for their own messes. Often times, you have to keep redirecting them if you don't give them a list. This checklist gives them direction so they can move from item to item on their own.
Example of Decluttering Tasks
Here are a few of the items listed on the printable!
Dried Out Markers
Dried Out Paints
Used Sticker Sheets
Broken Toys
Puzzles with Pieces Missing
Items that don't fit.
Socks with holes or to small
Bathtubs with water squirters (they mold!)
Old Scrunchies
Old Freebie Water Bottles
Remember to Donate
Grab a bag before you start decluttering or one for each child and have them place items that are still in good condition and can be used by someone else, but they have tired of them or outgrew them.
Make it a game and see who can fill out their bag first.
If you have a child that has a hard time letting go give them a box and they can keep whatever they can fit into that box. Once the box is overflowing it's time to donate again!
We like to donate several times throughout the years, but especially before Christmas to purge of old things that aren't in use since we know we will be getting new items!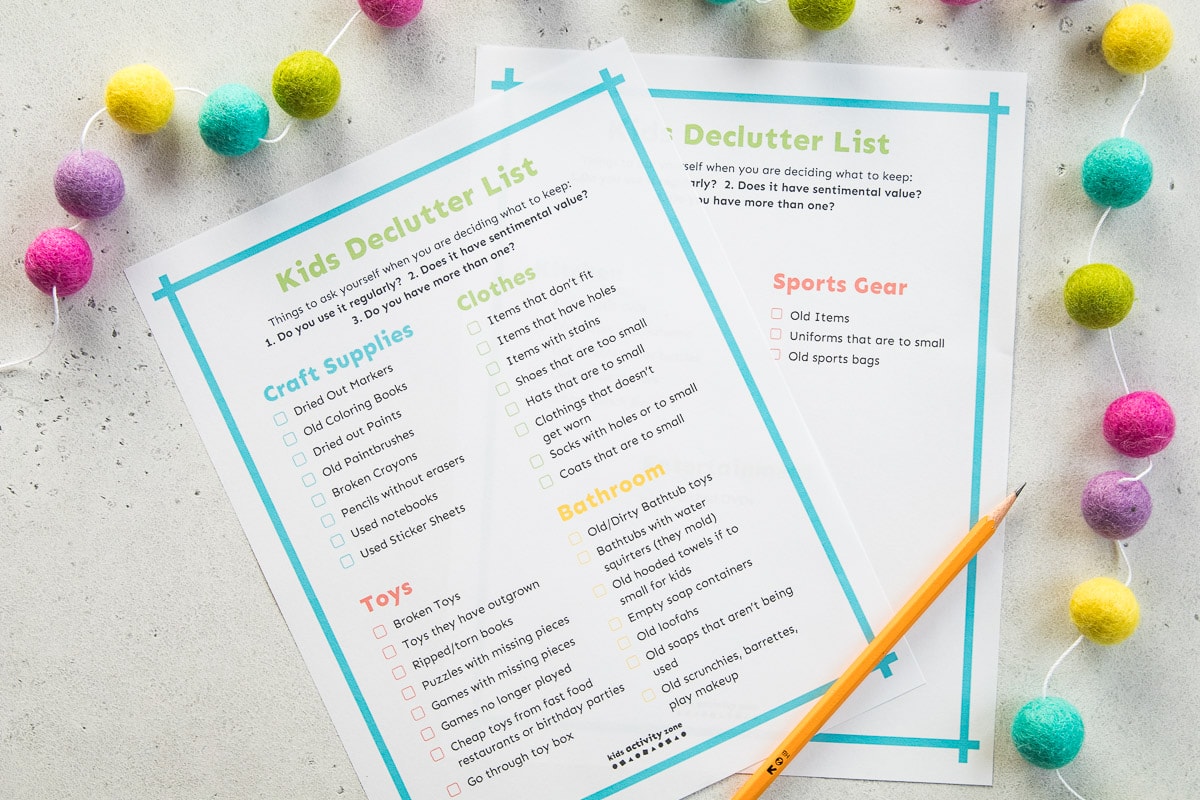 After going through this checklist your home will be free of clutter and feel so much better!
A great idea is to do it at least twice a year to keep up with things and keep a clutter free home that's manageable.
More Kids Printables
Practice your Skip Counting with these free worksheets that include mazes, coloring pages and more!
Explore the weather by using these Printable Weather Charts to observe today's weather and forecast tomorrow's weather!
Learning about the senses? An entire packet of My Five Senses Activities perfect for preschool and early grade school.
If you take a picture and share them on Instagram make sure to #kidsactivityzone or tag us @kidsactivityzoneblog so we can see them!