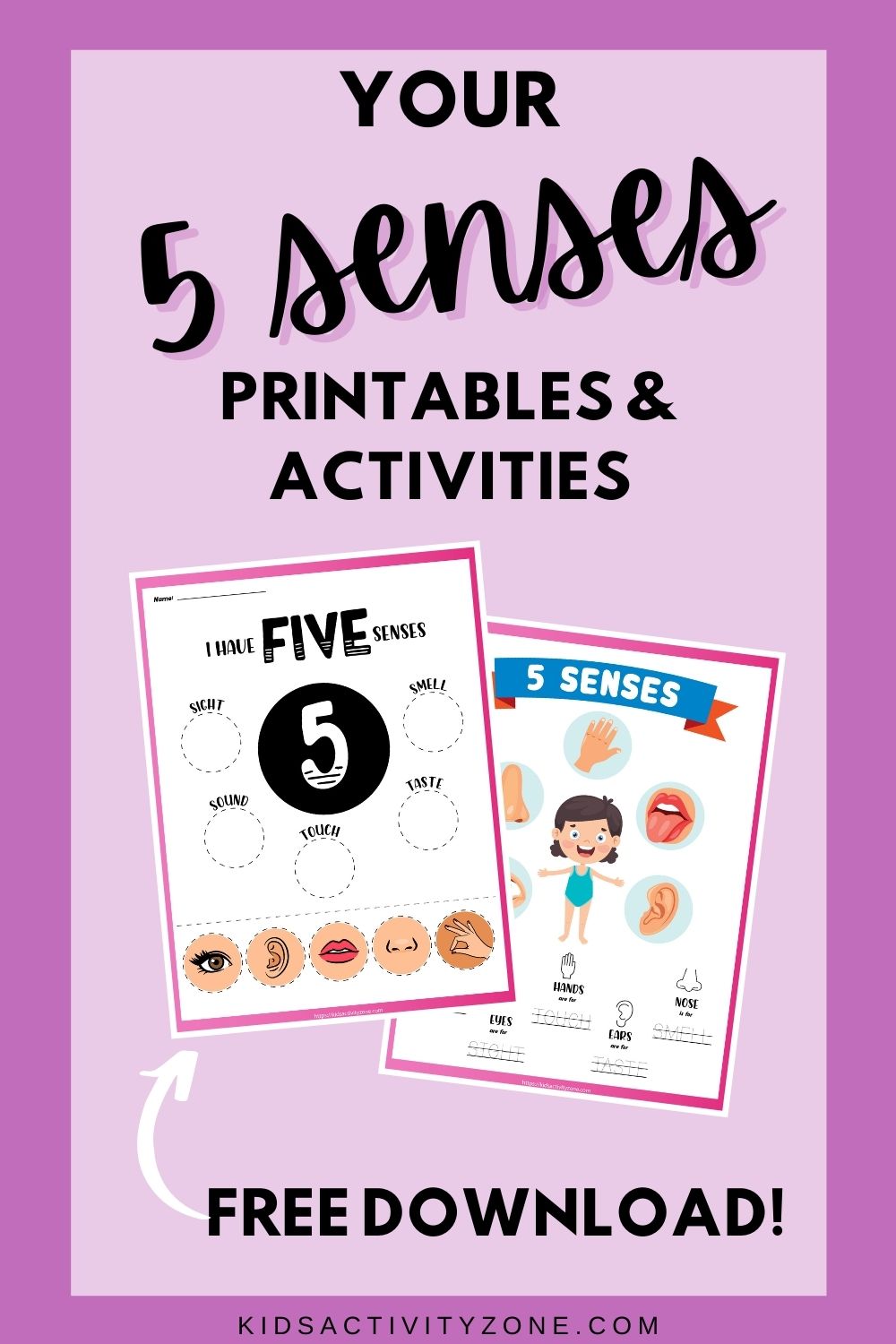 The five senses are the first and best resources for preschoolers to learn. They help children explore the world around them and also help them make sense of what's around them. Here are some fun free Five Senses Activities and printables to pair with learning about your 5 senses!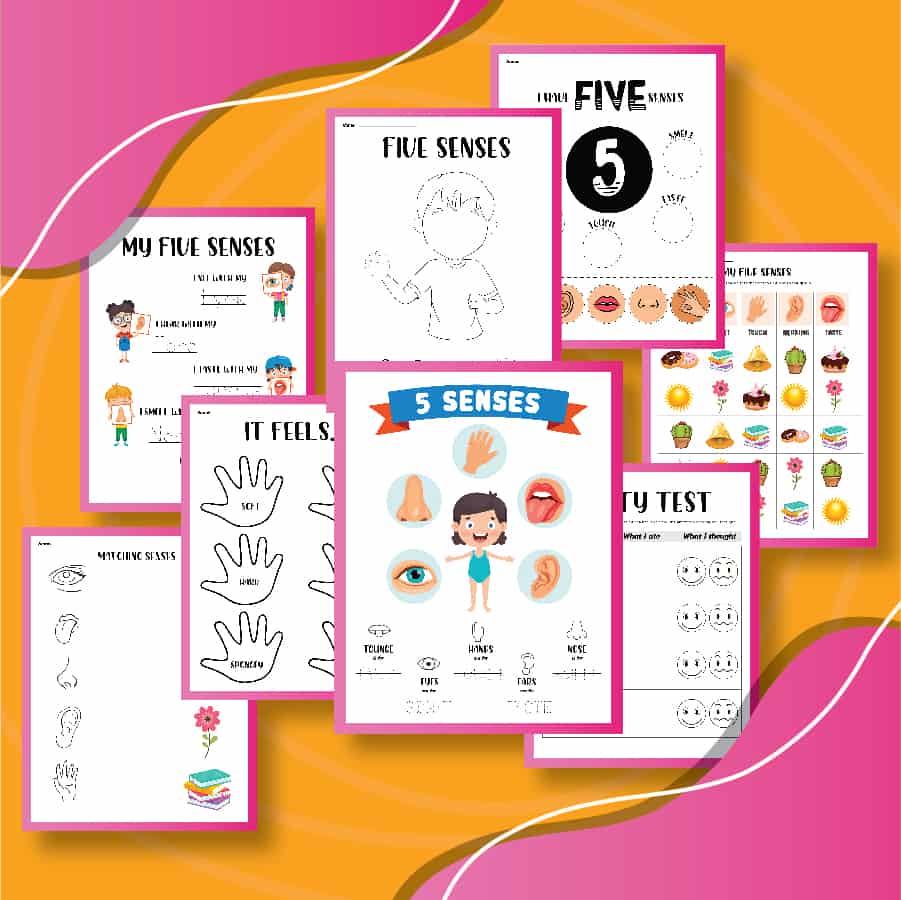 This activity bundle includes free downloadable printables for learning geared towards preschoolers and kindergarteners. There are 8 pages of activities!
They will learn to trace the words of the five senses including eyes, ears, tongue and nose.
There's a matching game included to match the sense with the part of the body it goes along with.
A fun game is also included in this bundle that asks them to identify the object that doesn't belong in the sense group.
It's not fun unless there's cutting and pasting involved! A diagram of a child's body along with parts that belong to their senses is included so they can cut and paste them onto the body.
There's even a matching game to help them learn! So many great activities in this fun 5 Senses Printable great for at home, classrooms and more!
Supplies Recommended
Crayons, Markers or Colored Pencils
Glue
Foods that taste Salty, Sweet, Sour and Bitter for the Tasty Test Activity
Books to Pair with Learning about your 5 Senses!
Check out these great books to pair with learning about your 5 senses!
If your kids love Blippi make sure to check out this fun video, Learn Five Senses with Blippi & More at the Indoor Kids Playground, to continue your learning journey!
Click the image below to grab your free download and start learning now.
Designed for preschool and kindergarten aged children.