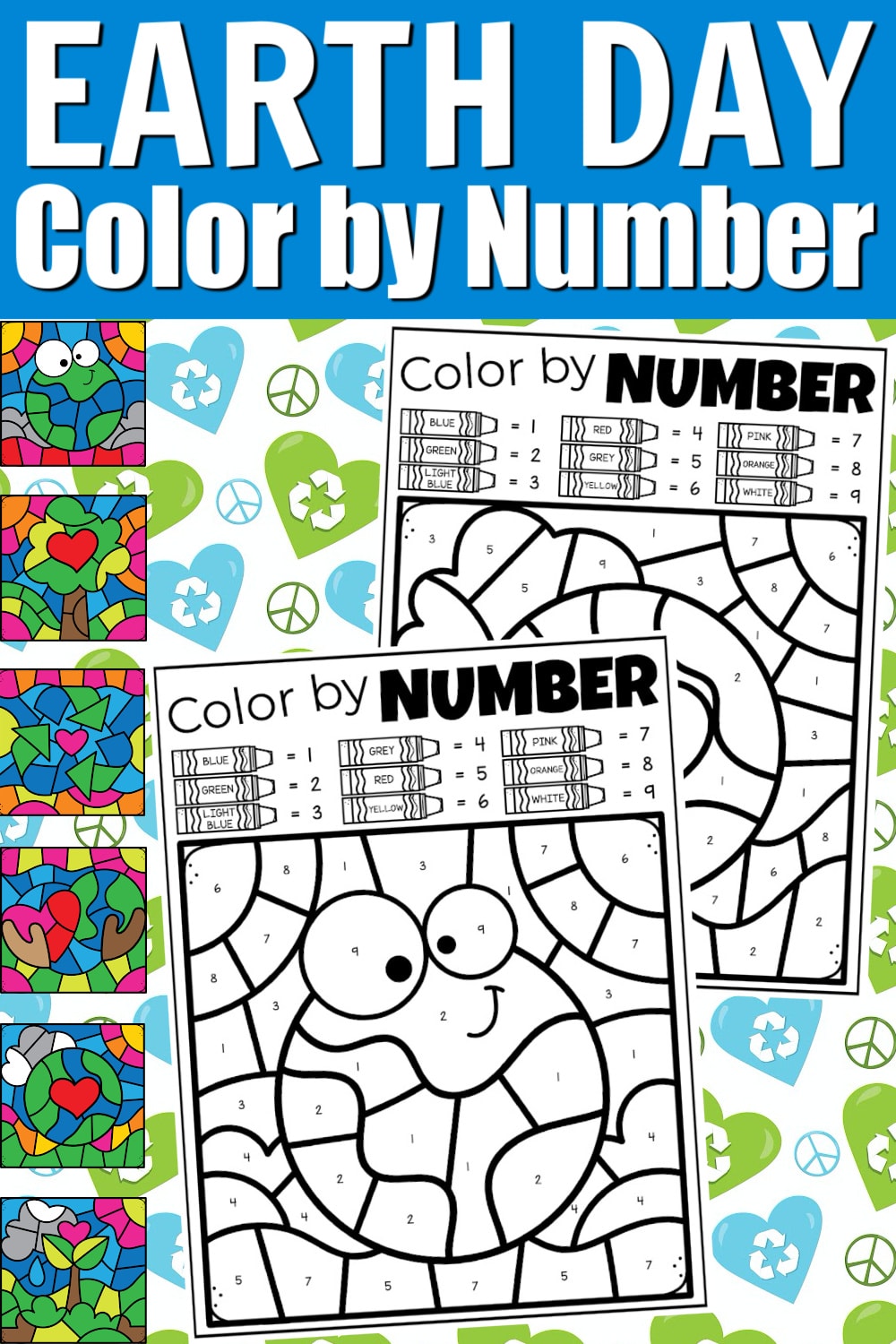 Looking for the perfect way to introduce kids to Earth Day? Grab these free Earth Day Color by Number sheets. They can color them in and learn about the basic concepts of protecting our Earth.
This is a great addition to your Earth Day curriculum or just a fun activity to do at home.
A color by number pack is a fun activity to keep the little ones focused and entertained. Plus, it helps teach them about colors and numbers.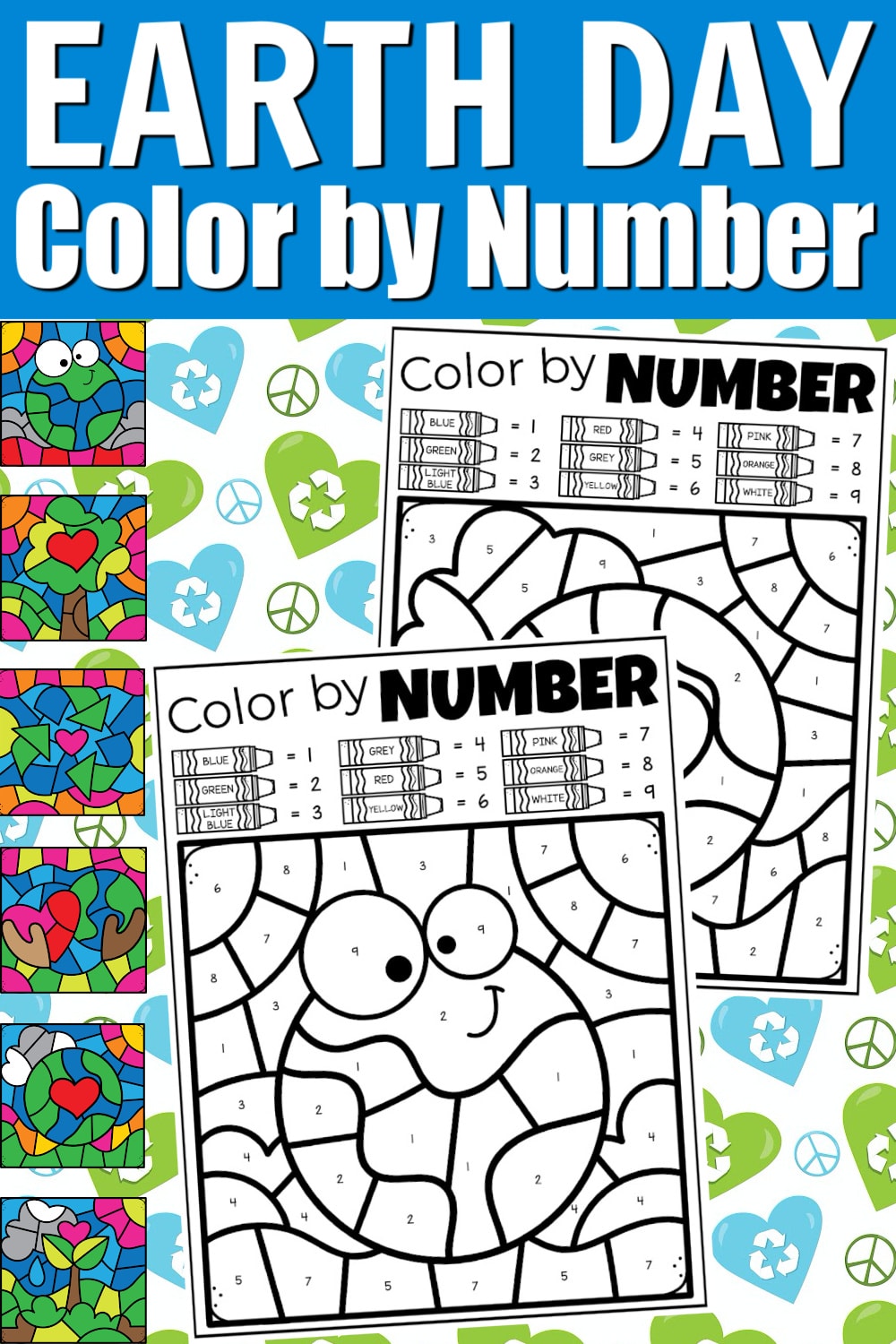 What is Earth Day?
Earth Day is on April 22nd every year. It marks the anniversary of the birth of the modern environmental movement in 1970.
More than a billion people around the earth celebrate Earth Day each year by doing things like picking up litter, planting trees, making bird feeders, recycling and so much more.
It's the perfect time to talk with kids about using less electricity, recycling, the effects of littering, limiting water usage and so much more.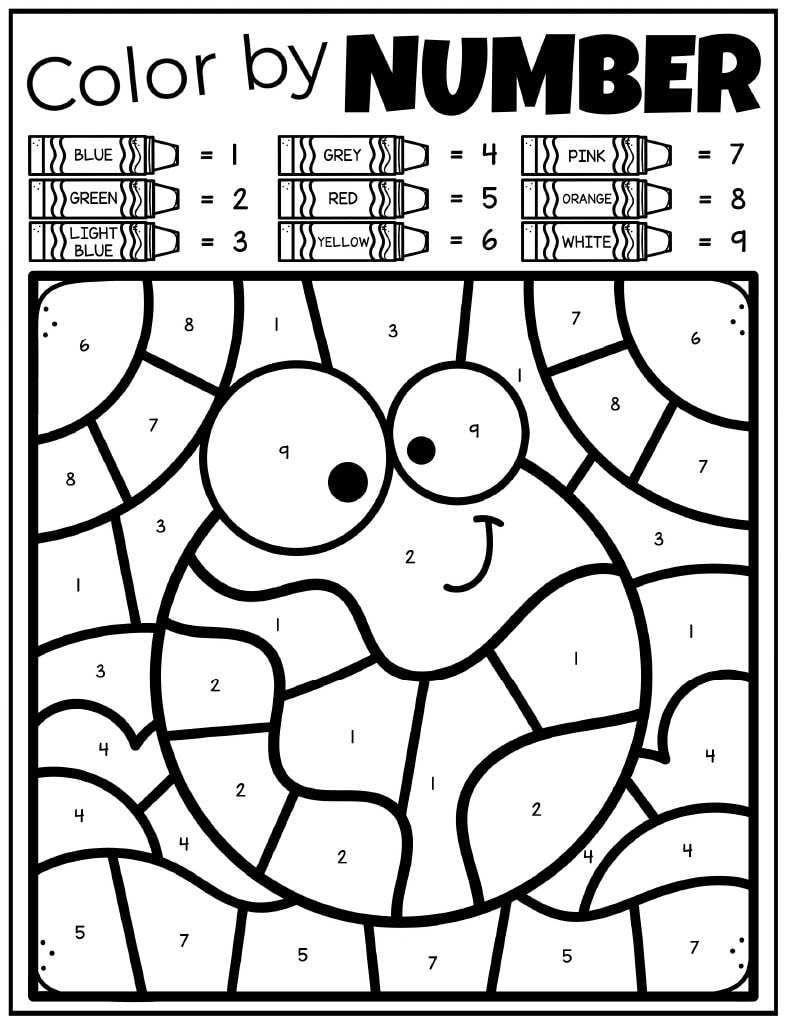 SUPPLIES RECOMMENDED
Earth Day Color by Number Pages Included
When you print off these free color by number Earth Day sheets you will get six different sheets.
Earth with a Face
Tree with a Heart
Recycle Symbol with Heart
Pair of Hands holding the Earth
Earth with a Heart
Tree, Rain Cloud and Sun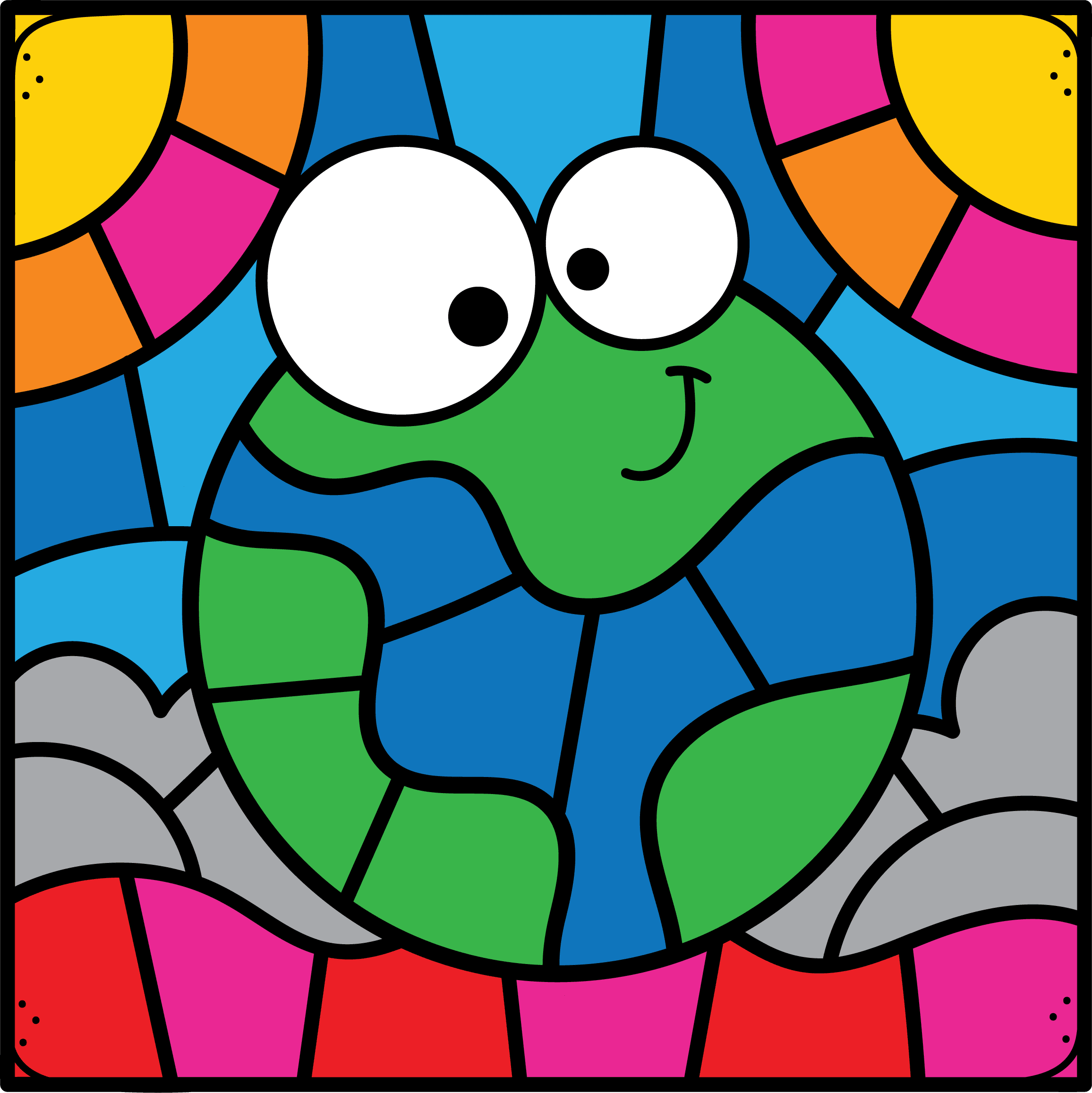 QUICK TIP!
If you have a young child, after you print the color by number sheets off, color in the crayon on each sheet with the corresponding color name.
Pair it with these Earth Day Books!
Earth Day Books
Fun way to teach children about Earth Day and the importance of taking care of our planet each and everyday day!
More Activities for Earth Day!