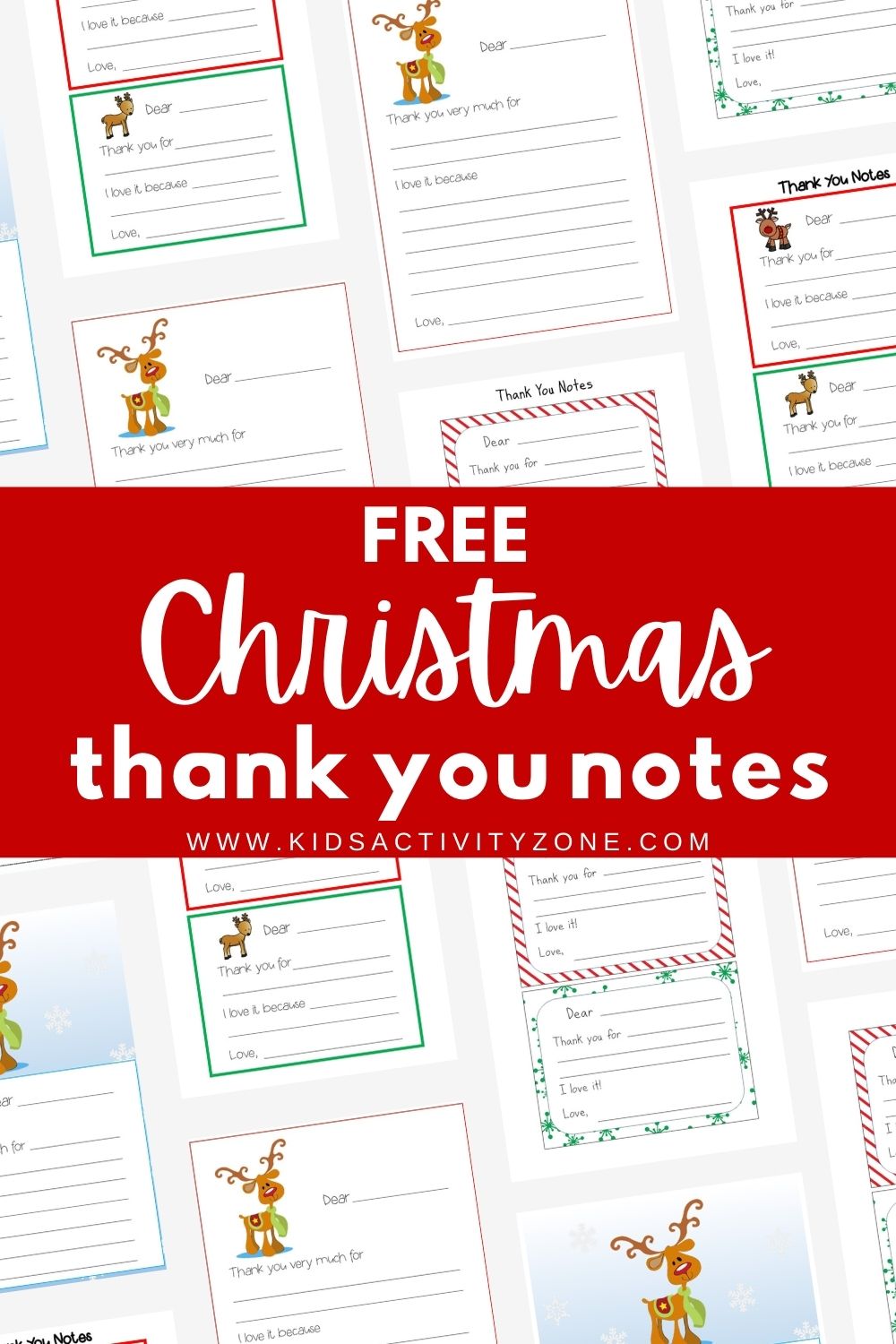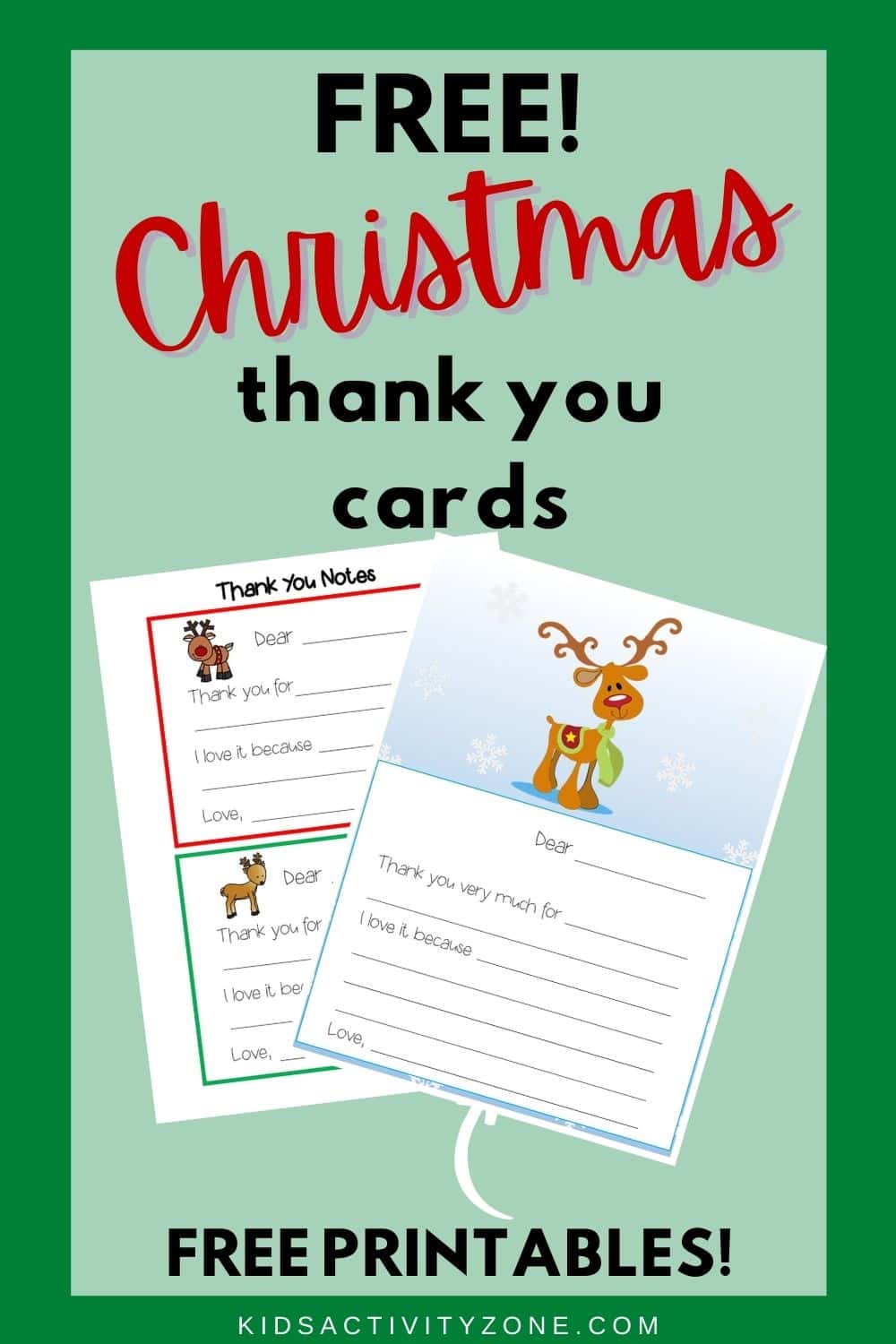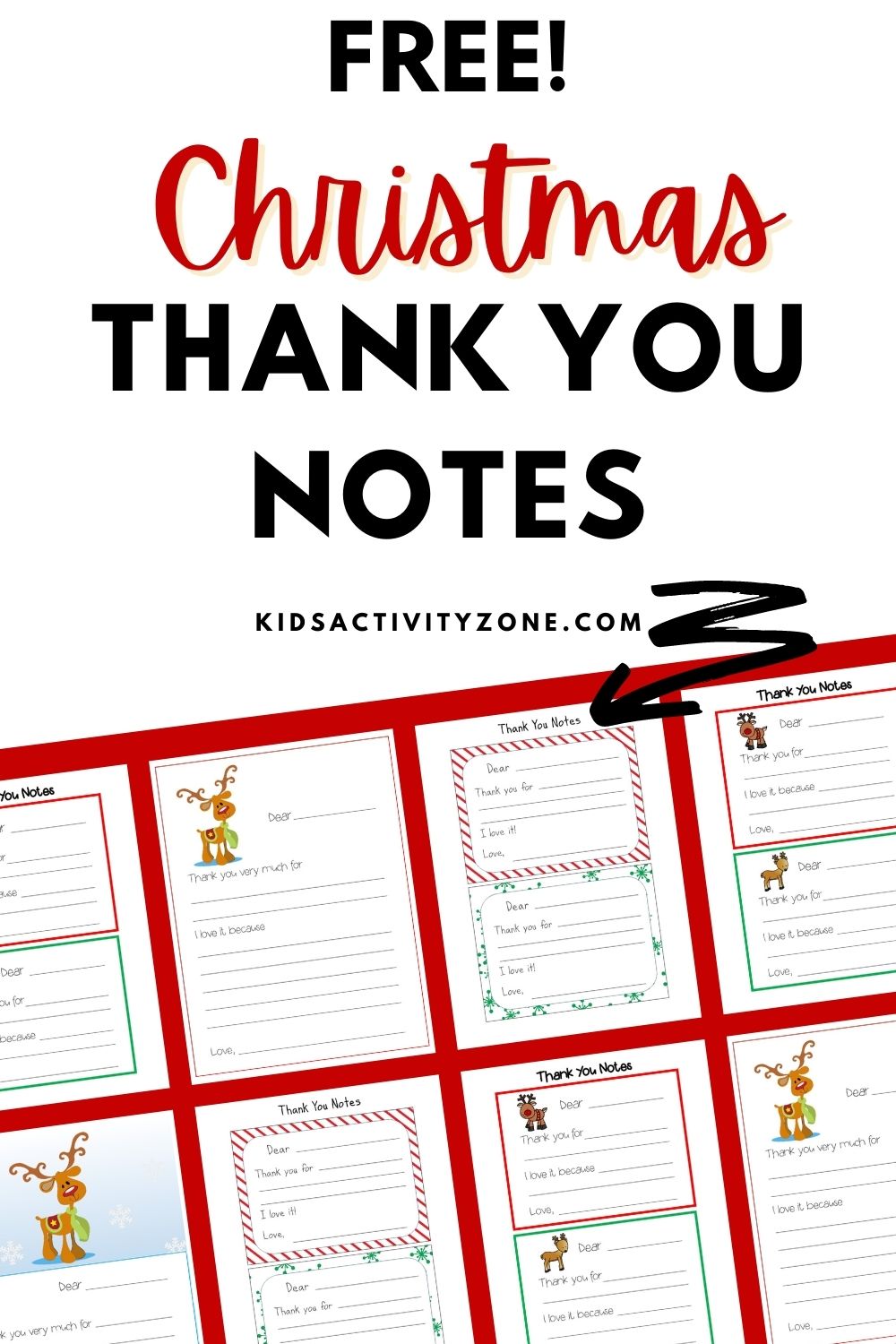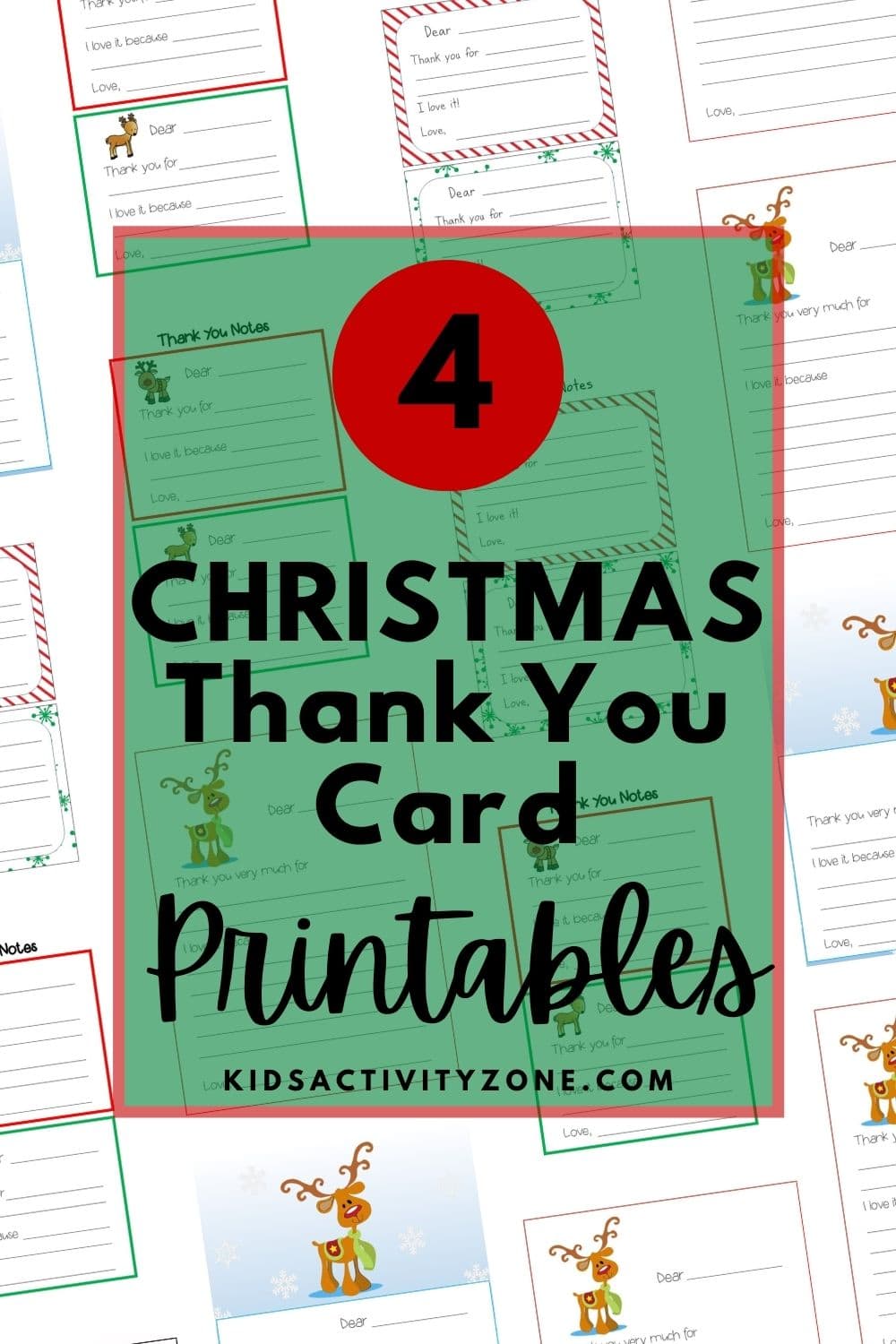 Free printable Christmas Thank You Cards for Kids are the perfect way to send a thank you note! It's a fill in the blank printable to teach children how to write a thank you letter.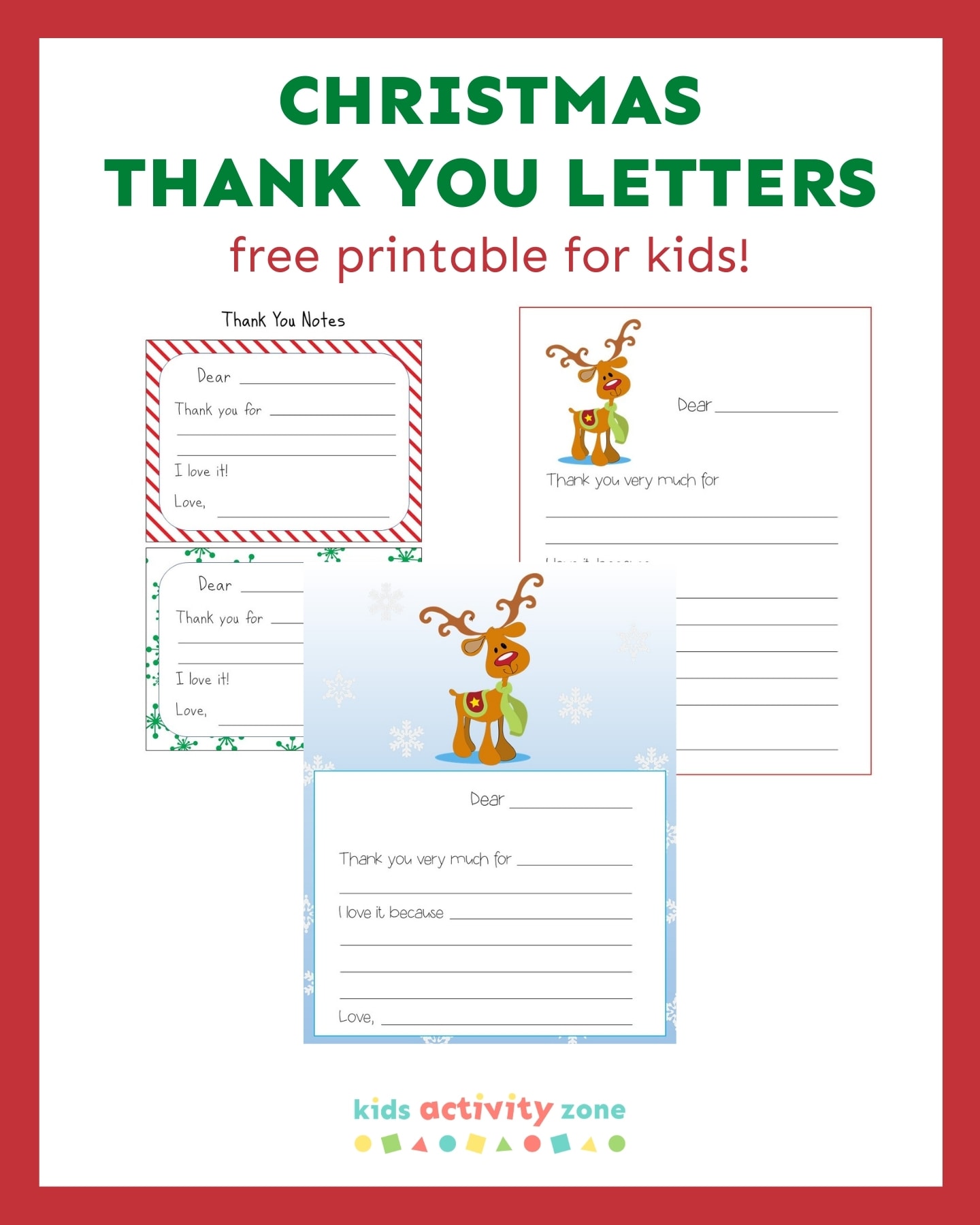 Christmas is over, the presents are unwrapped, the kids are playing and you are breathing a sigh of relief! What comes next? Time to write some thank you cards for all those gifts! Use this easy free printable for a Christmas Thank You Letter perfect for sending to family, teachers, Santa or anyone you'd like to thank.
We often remember to write letters to Santa and make wish lists, but with the frenzy of the holidays we forget writing thank yous after the holidays.
These free Christmas Thank You Notes can be used not only for thanking people for gifts, but kind acts, or just general thank yous to people in their lives.
FREE CHRISTMAS LETTER THANK YOU PRINTABLES
There are six different options to choose from. Two of them are full page thank you letter if you children are older and can fill in a little more space on them.
The other two sheets have two thank you letter templates on each page.
They are have fun, cute and whimsical images perfect for kids!
HOW TO USE CHRISTMAS THANK YOU NOTES
This is perfect for the early elementary ages children that are just learning to write. It's great practice for them even if you write down the names of the people, toys etc. that you are writing on the letter.
If your child is to young to fill it out on their own you can have them dictate it to you and fill it for them.
There's nothing more precious in life than teaching your children to be thankful for what they have and showing gratitude for it. With these easy Christmas Thank You Letters it's also pretty painless!
It's also great to receive thank you letters for the gifts you give!
More Christmas Printables!
If you take a picture and share them on Instagram make sure to #kidsactivityzone or tag us @kidsactivityzoneblog so we can see them!