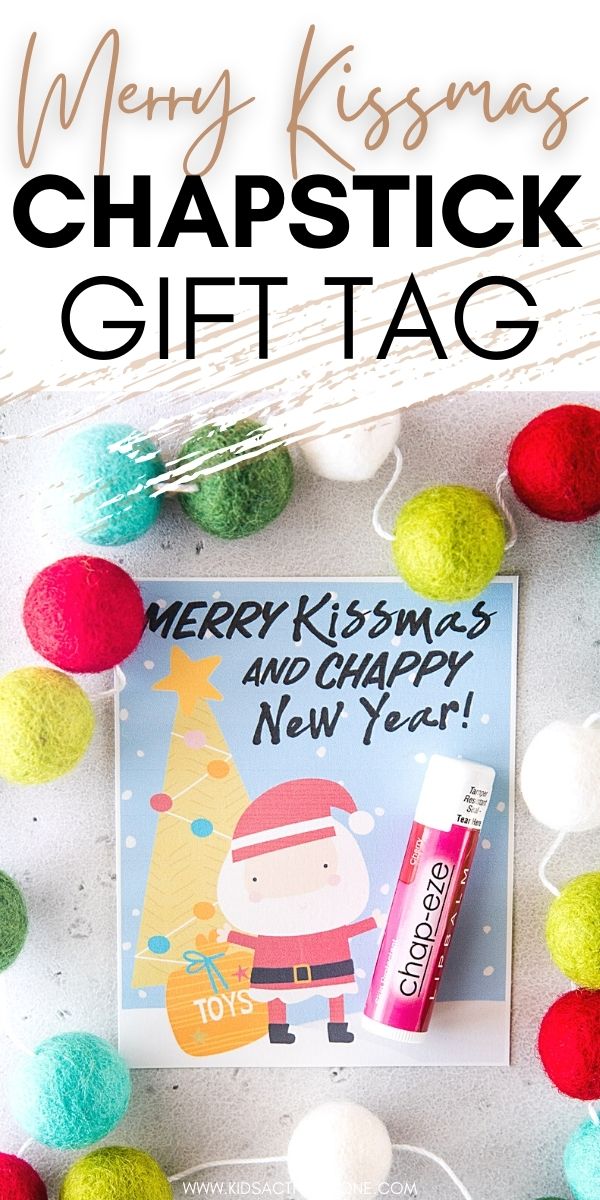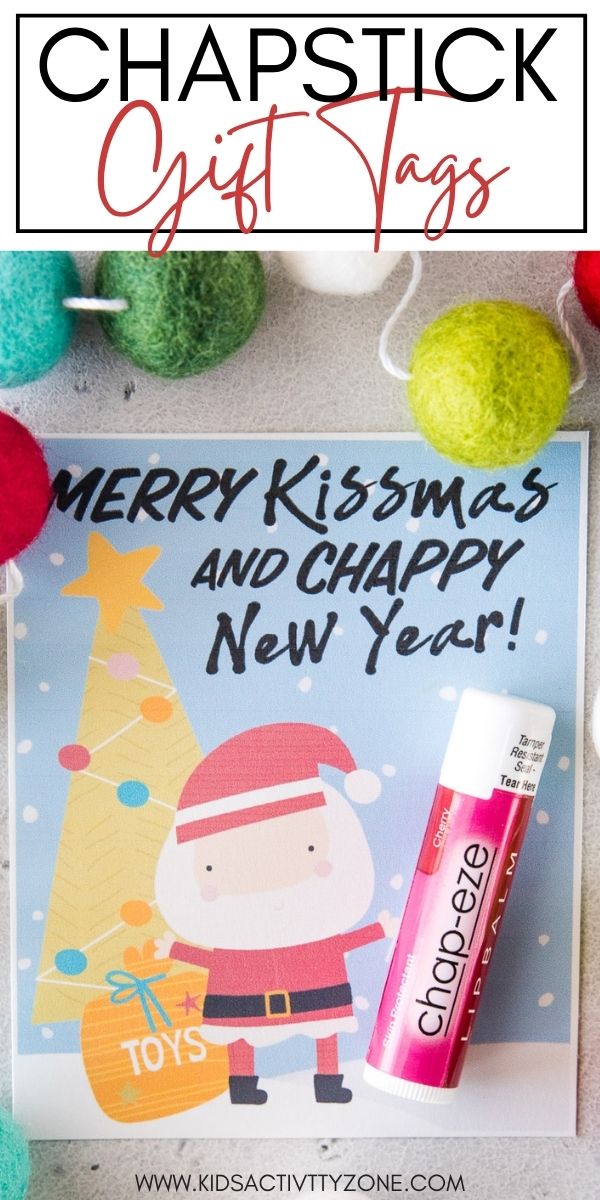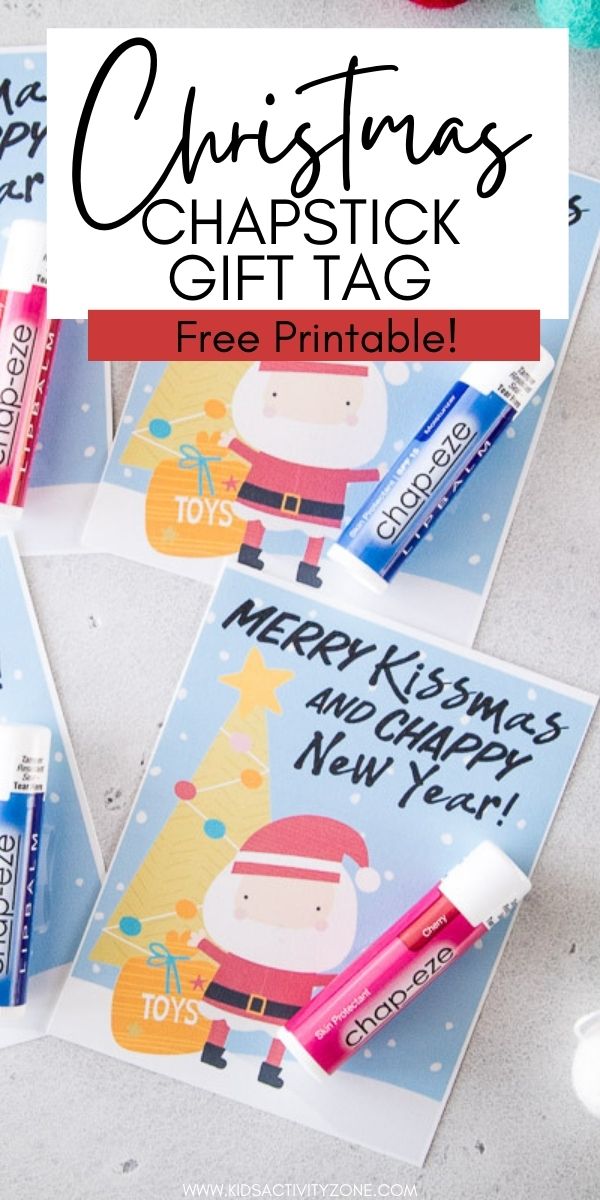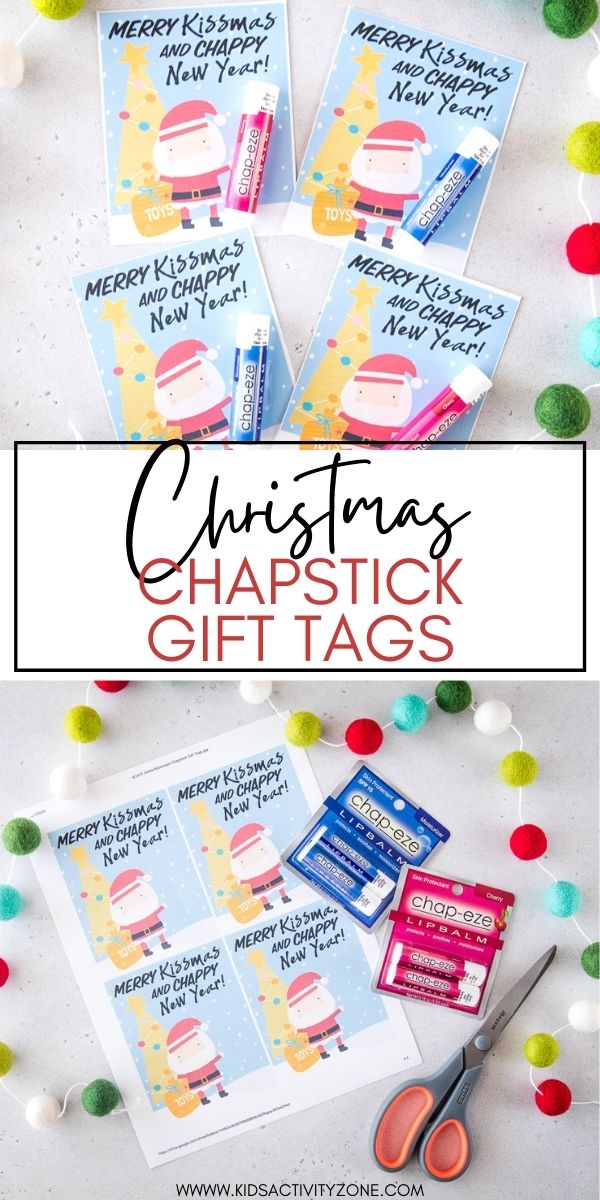 Need an inexpensive and fun Christmas present idea? Grab these adorable printables and pair them with a chapstick to make a fun gift with the theme "Merry Kissmas Chapstick & Chappy New Year"! This chapstick gift idea is great for stocking stuffers, kids gifts, teacher gifts and more.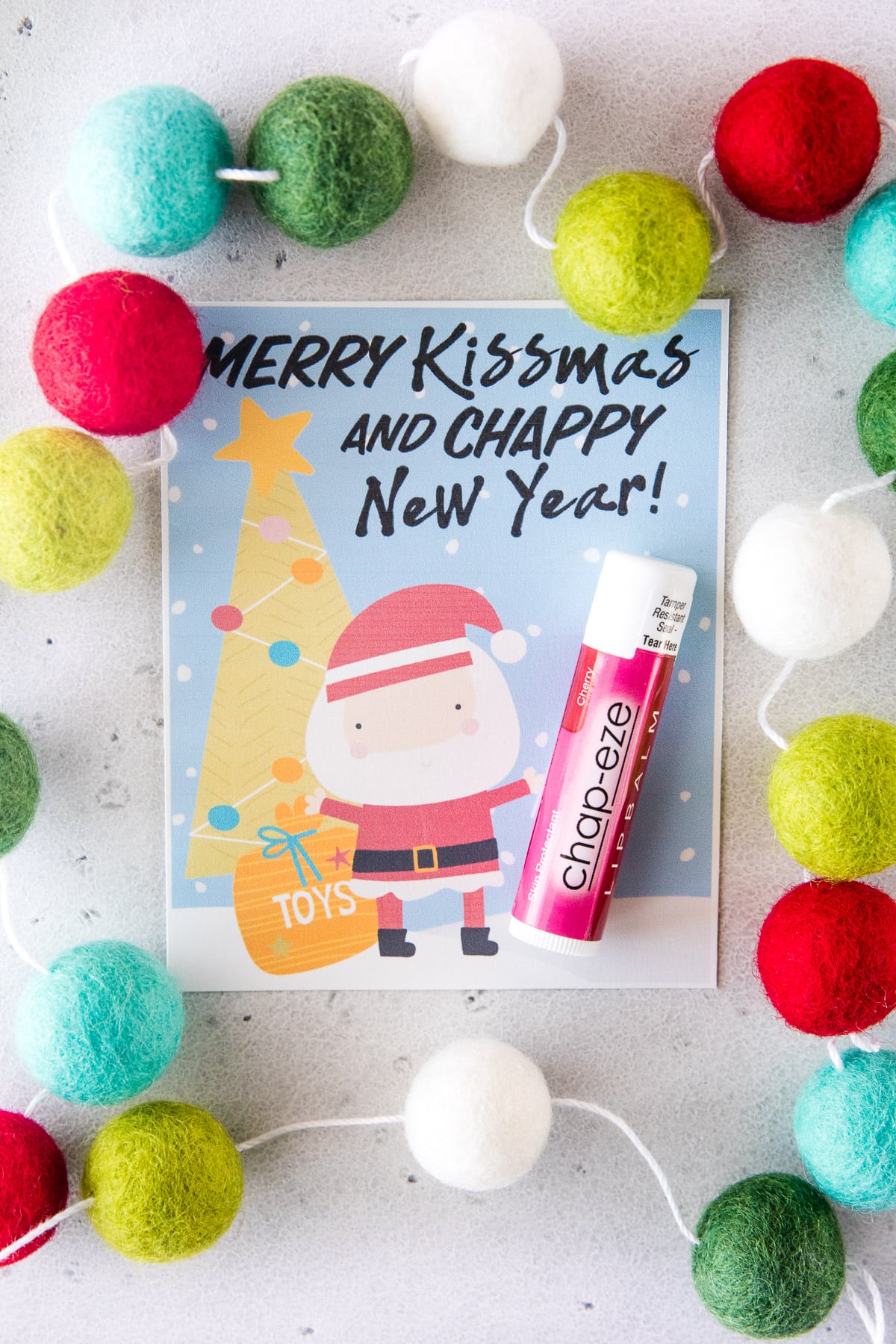 That time of year when you are trying to come up with fun, unique Christmas present ideas for everyone that don't break the banks! These Merry Kissmas Chapstick & Chappy New Year are a fun Chapstick Gift Idea that's easy to put together and super inexpensive.
I remember being in elementary school and wanting to give my friends presents, but what do you give that won't break the bank! I wish my Mom would have had this idea!
It's also perfect for remembering people that might get forgot like bus drives, lunch ladies, class helpers etc. They are so quick to make and cheap that you can give out a lot of them so everyone feels special!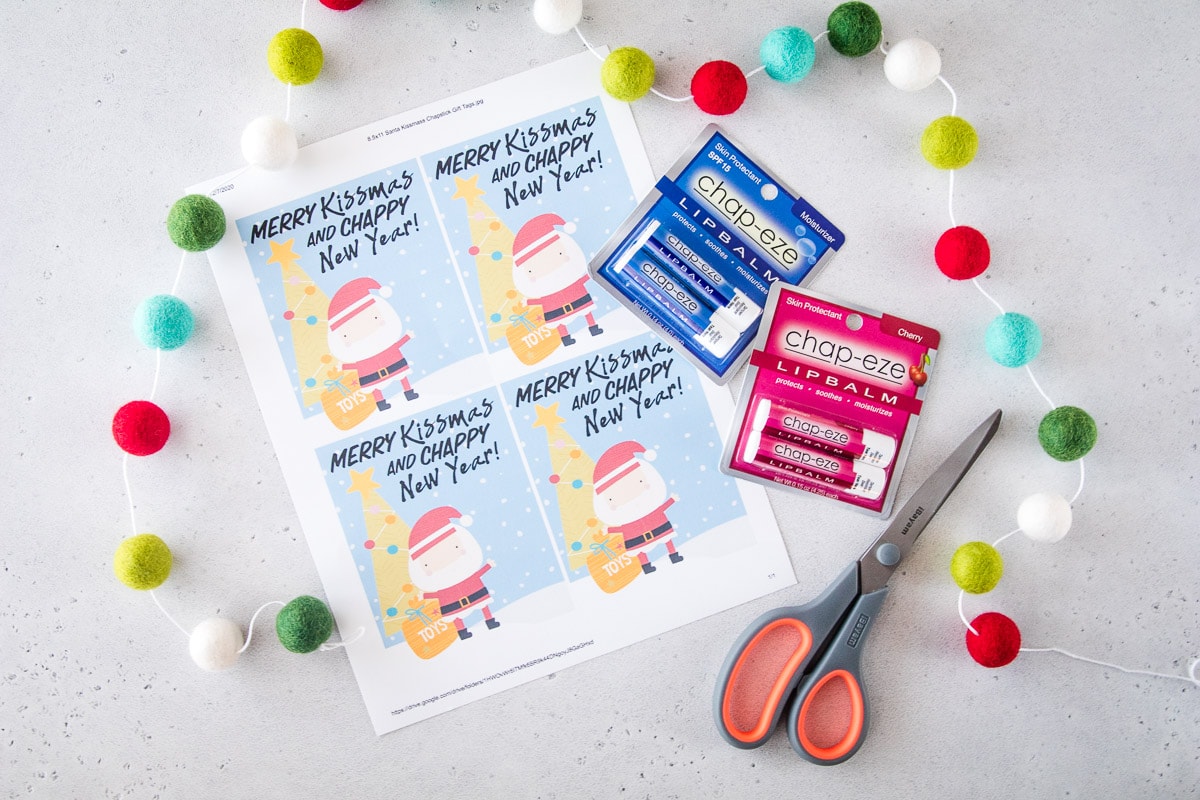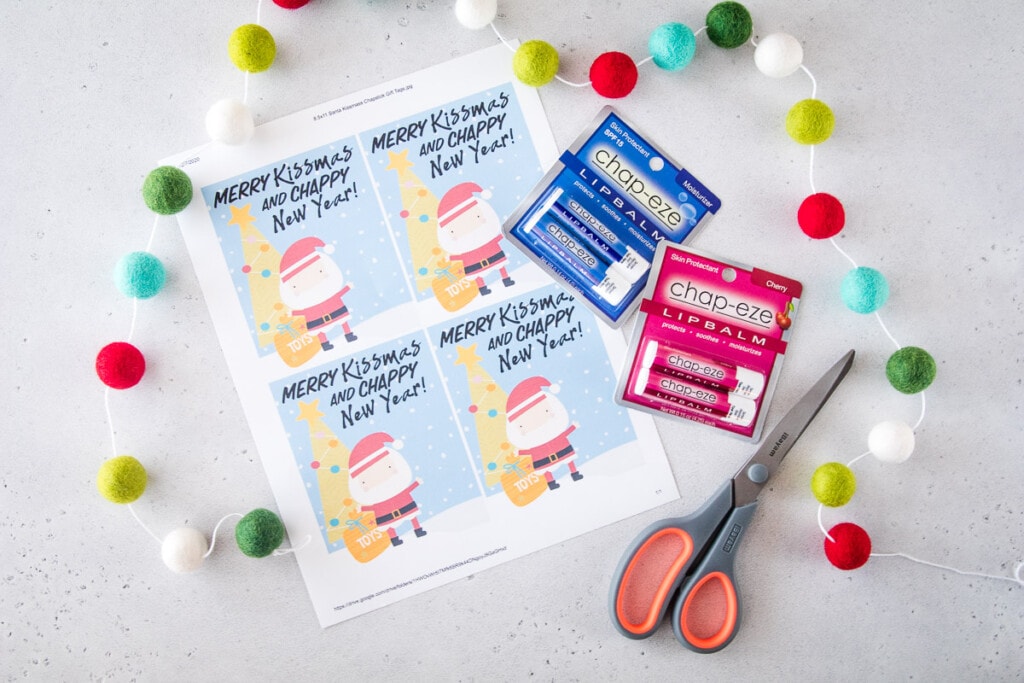 Supplies Needed
I grabbed Chapstick I found at the dollar store, but if you can find it Christmas themed chapstick would be a great find!
Make this as hard or as easy as you want!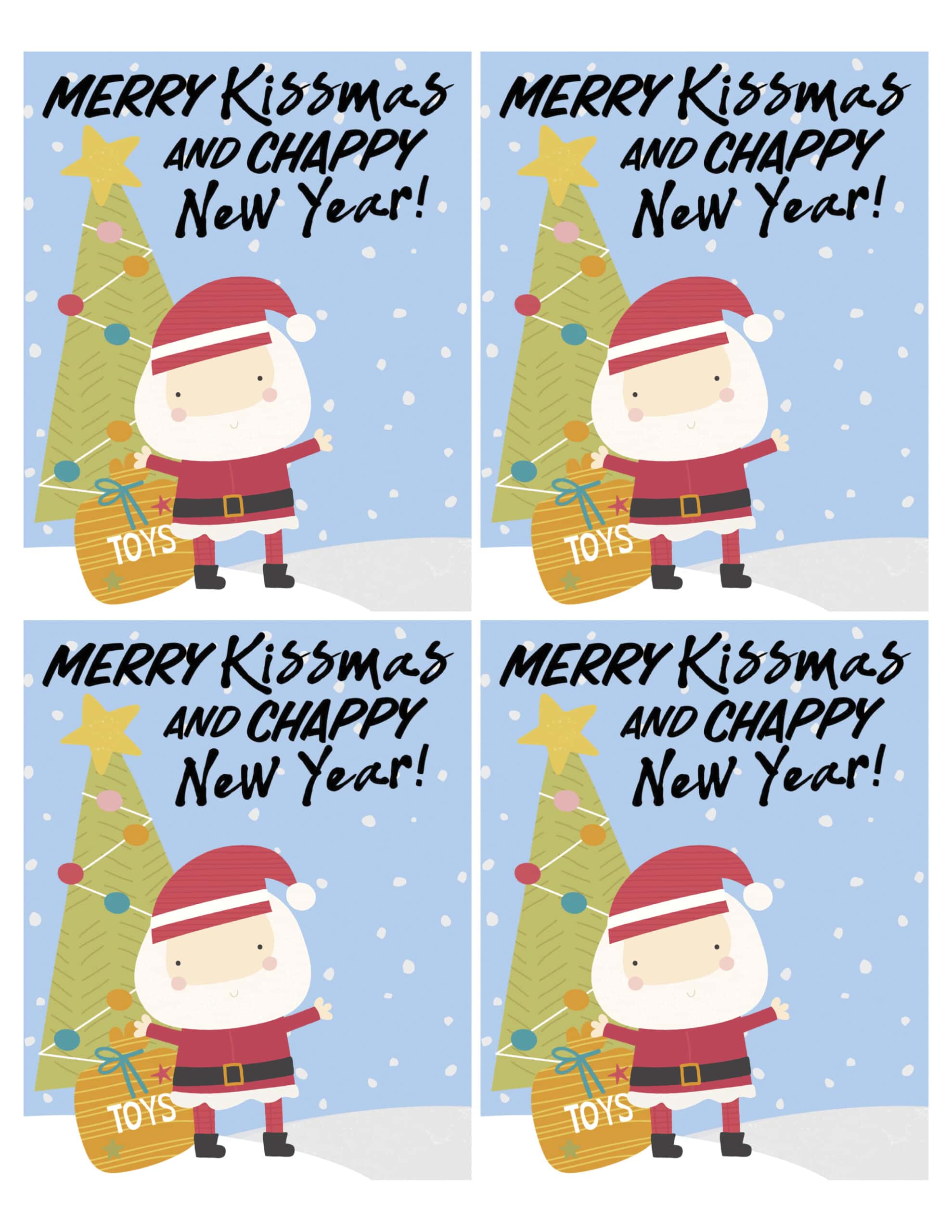 How to Make Merry Kissmas Chapstick & Chappy New Year Gift Ideas!
First, you need to print off the gift tag template. It will print four tags to a sheet. We recommend using a white cardstock so it holds up better.
Cut each gift tag out so you have four individual gift tags.
Take a piece of tape and make it into a loop. Stick tape to the back of a chapstick and adhere it to the gift tag.
That's it! You have a cute Chapstick Gift that was inexpensive and easy to make, but super festive and fun for Christmas and New Years!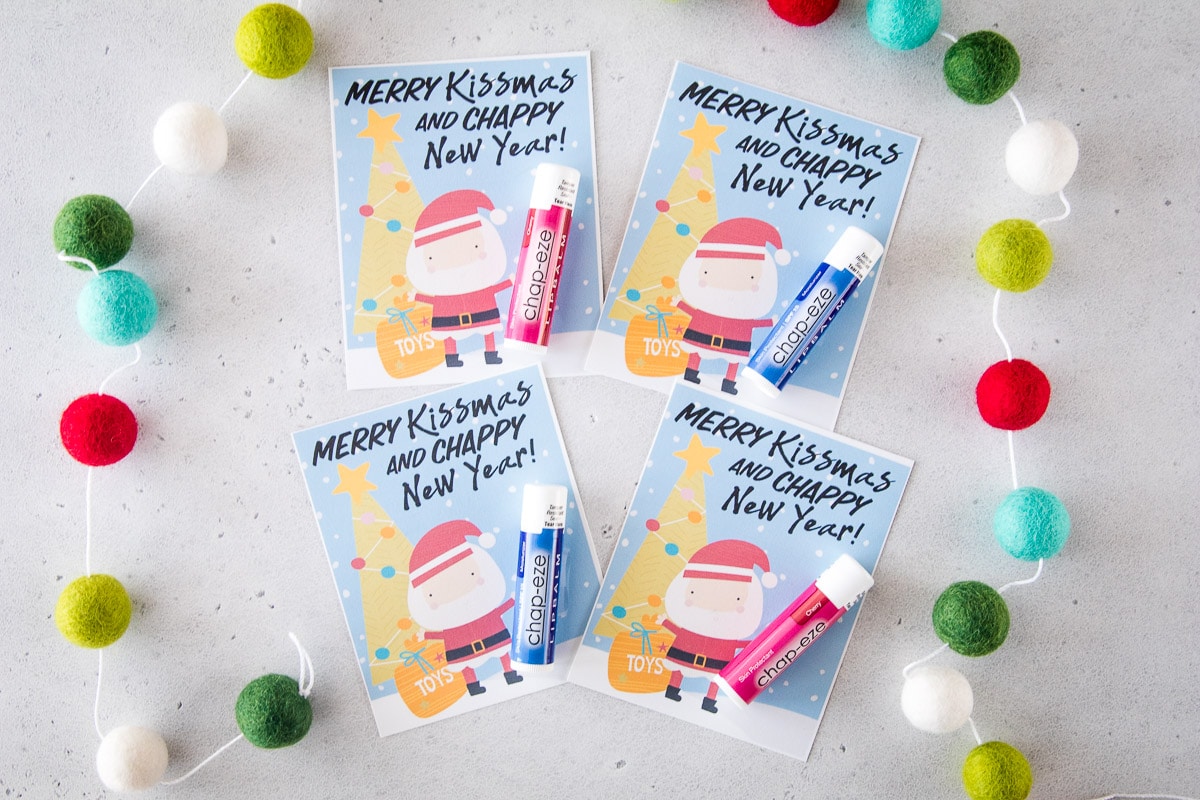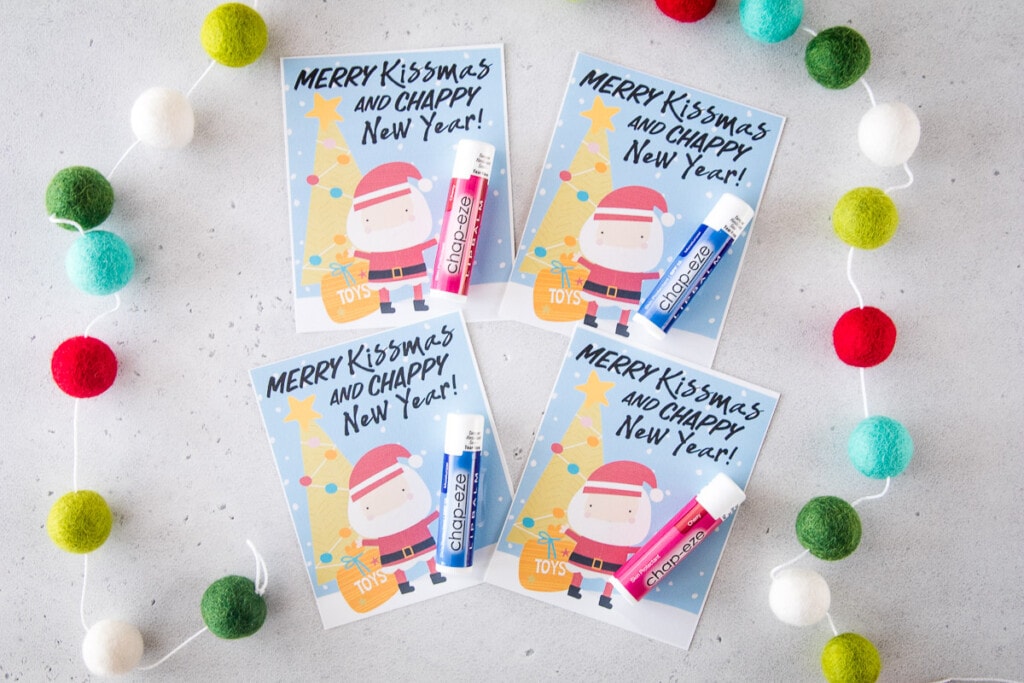 More Christmas Fun!
If you take a picture and share them on Instagram make sure to #kidsactivityzone or tag us @kidsactivityzoneblog so we can see them!