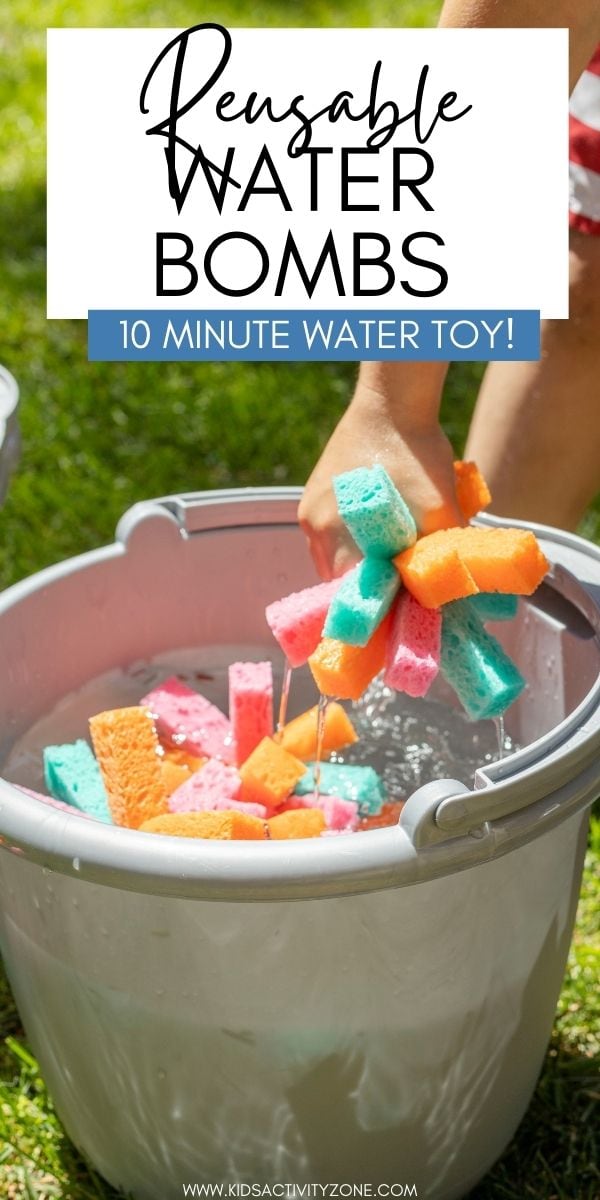 Need a fun way to cool off this summer? Learn how to make reusable sponge water bombs! They are inexpensive and easy to make. Plus, the kids will love playing with them.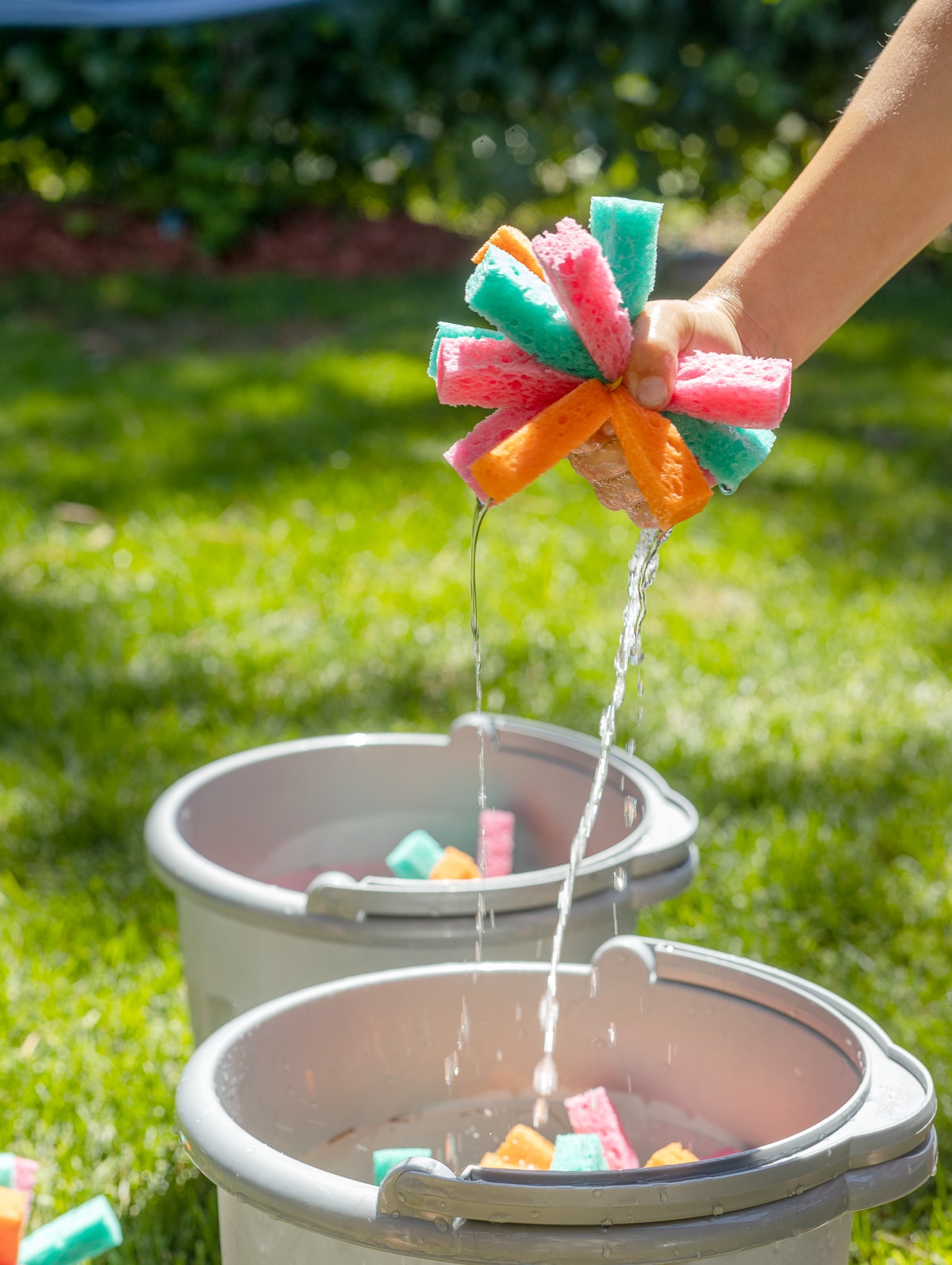 It's summer, it's hot and the kids need entertaining! Enter these fun, reusable Water Bombs made from sponges. It's such a great kids activity for summer.
You only need three supplies to make these and you'll have a fun water toy for the kids that can be used again and again.
All you do is turn inexpensive kitchen sponges into a water toy, dunk them in water and let them have fun.
In only 10 minutes they will be enjoying these reusable water balloons!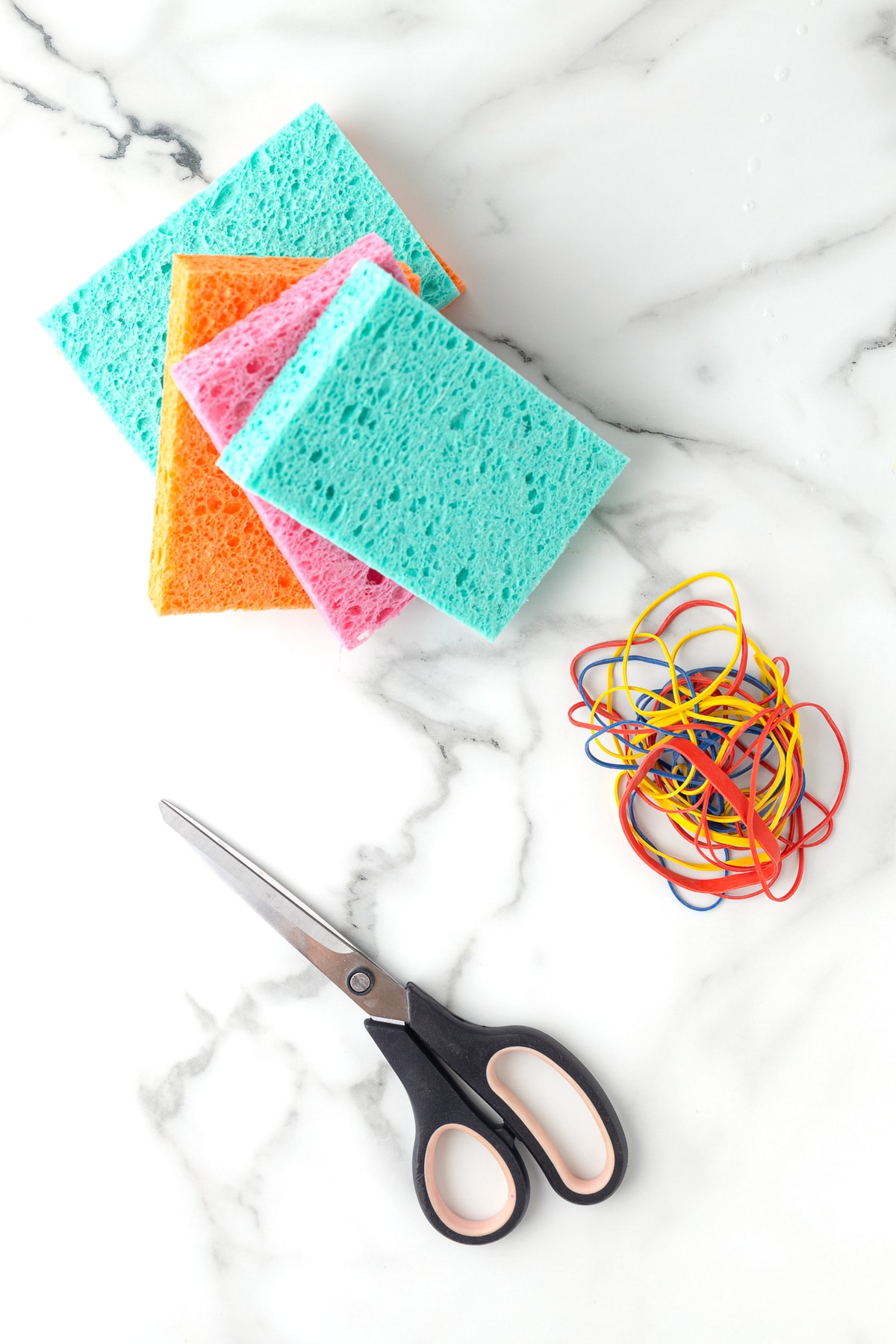 Supplies Needed
How to Make Water Bombs
The first thing you need to do is cut each sponge into four equal strips.
Then take four strips of the sponges, we did different colors, and arrange them on top of another layer of four strips.
Squeeze the group of sponges together by the middle and wrap a rubber band around the middle. Make sure they are very tight to prevent them from falling apart.
Gently pull and twist the ends of the sponge pieces to form a ball shape.
Place the water bombs into a large bucket of water and have fun tossing them at each other!
Play a game!
One idea other than just throwing these at each other is to play a game! We invented a fun toss game. Use sidewalk chalk to draw a big bullseye with multiple circles and high points as you get to the center.
Then draw a line to stand behind. Toss the wet sponges at the bullseye and see how many points you can get!
FAQs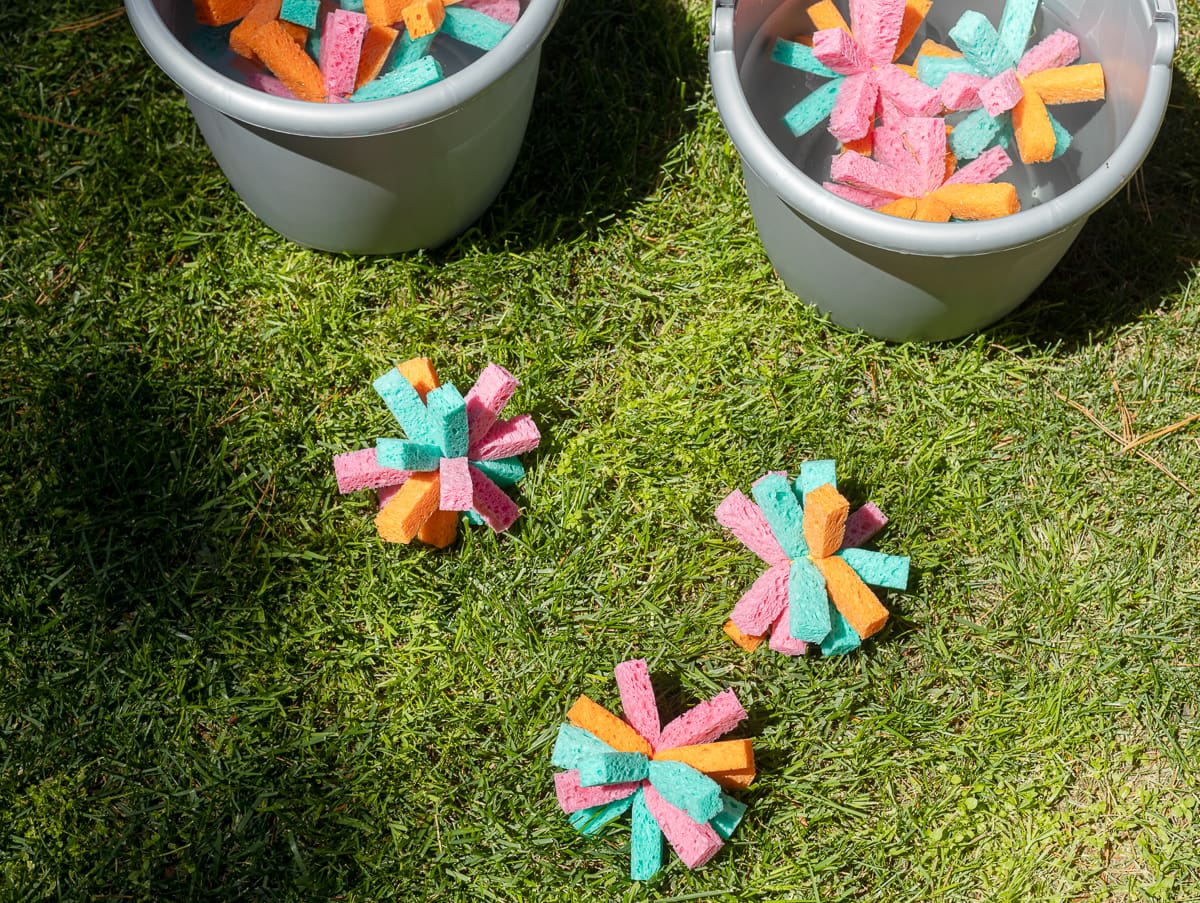 Our Favorite Kids Activities!
Turn your leftover, broken sidewalk chalk into this fun Sidewalk Chalk Paint!
Did you know you can make Oobleck with only two ingredients? It's so much fun to play with and easier to make than slime!
Making your own Homemade Playdough is so easy plus it's cheap! The best is that it will last up to three months when it's stored correctly.
If you take a picture using these Water Bombs and share them on Instagram make sure to #kidsactivityzone or tag us @kidsactivityzoneblog so we can see them!