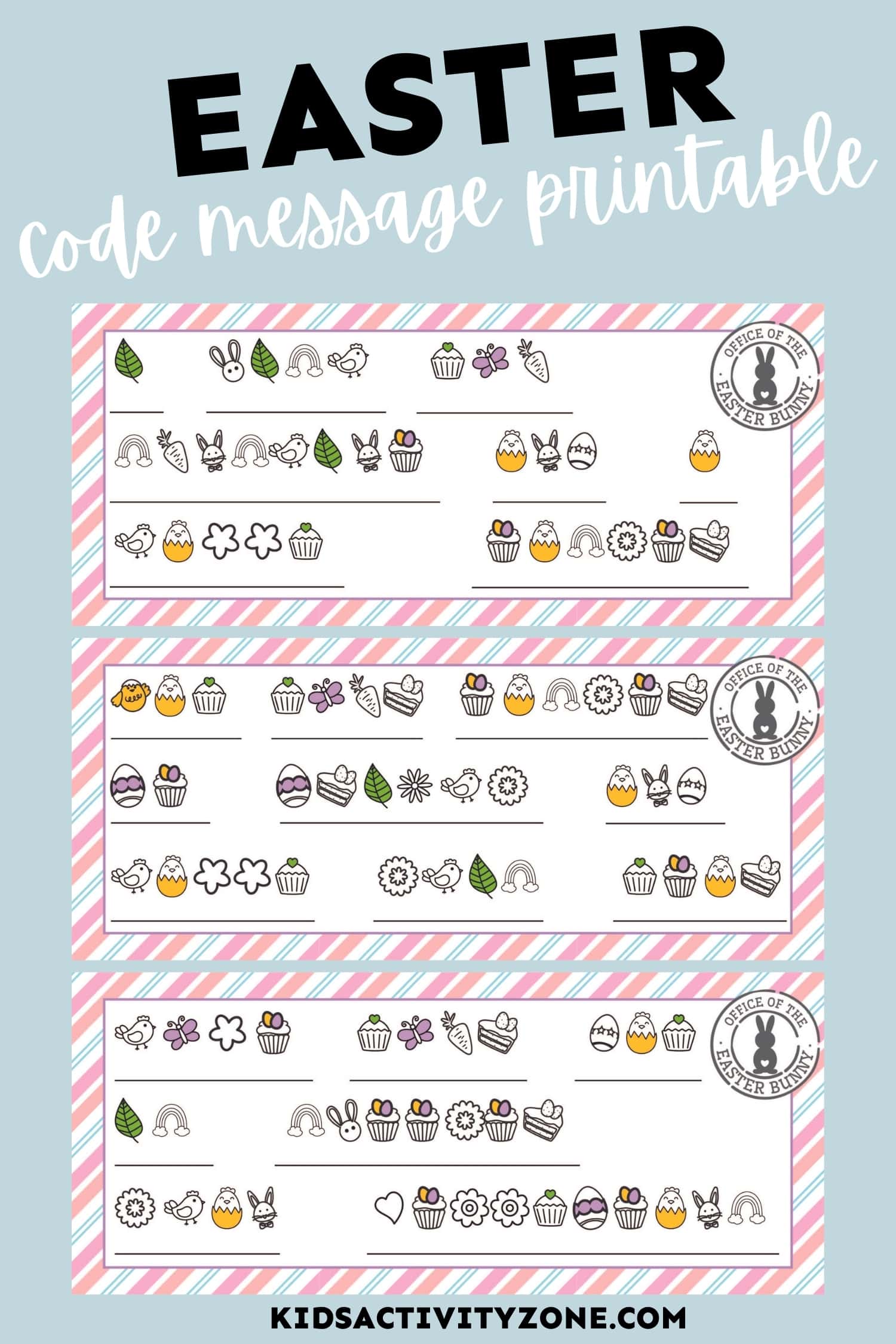 Looking to give the kids something fun to do this Easter or spring season? Grab this instant free download of Easter Secret Messages! It's such a fun Easter activity and my oldest loves to do secret message puzzles.
It would be a fun activity to add to kids Easter baskets too. Just grab some cute pens or pencils and let the Easter bunny leave it behind for them.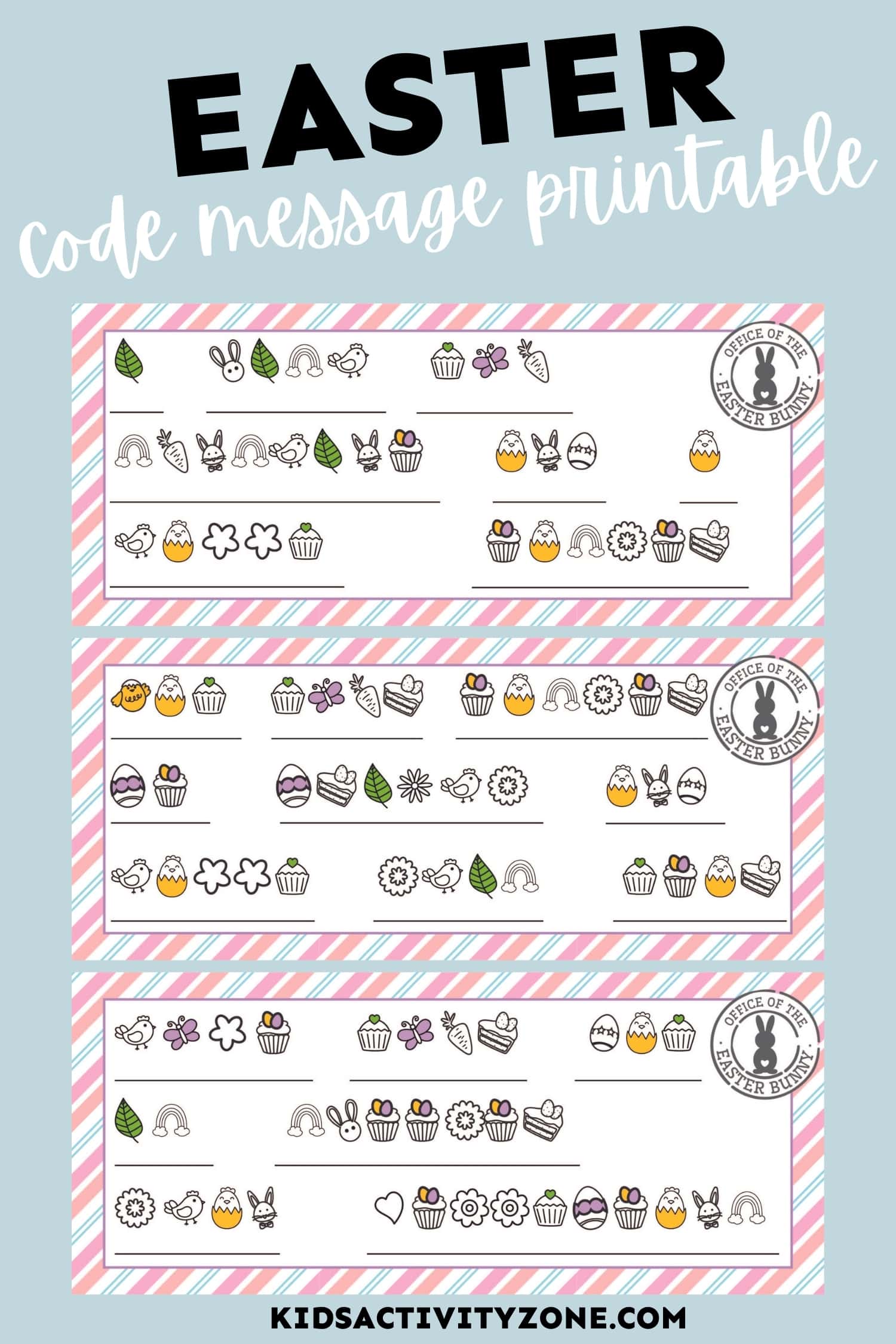 This would be a perfect activity for classrooms too as the kids get down with their work or on the last day of school before Easter break!
It's not only fun, but makes them think and decipher the code!
What is a Secret Message Printable?
The kids will get a printable and key with the code on it. They use the code and compare it to the key. Each symbol stands for a different letter. Eventually they will figure out the message of each puzzle.
How many Secret Messages are in the Printable?
This Easter Secret Code printable includes six different messages on one piece of paper. Each message has a different Easter themed message. These are not religious messages, but just cute Easter related messages.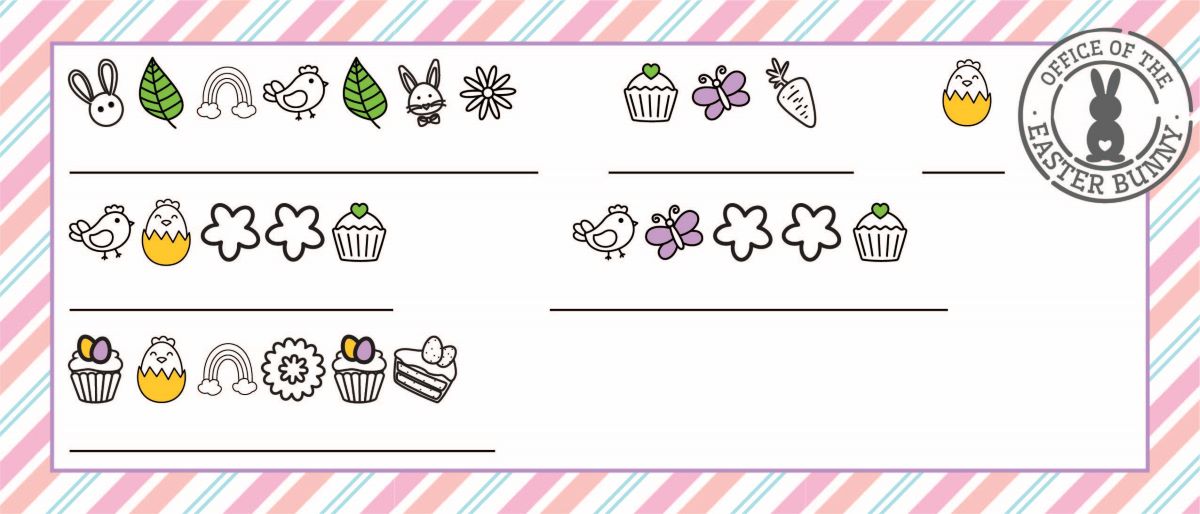 What are the Messages in the Code?
There are six different code puzzles and these are the messages for each code.
Wishing You a Happy Hoppy Easter
Have a Very Bunny-Tastic Easter
Hope Your is Day is Sweeter Than Jellybeans
May Your Easter be Bright and Happy This Year
I Wish You Sunshine and a Happy Easter
You are one of my Favorite Peeps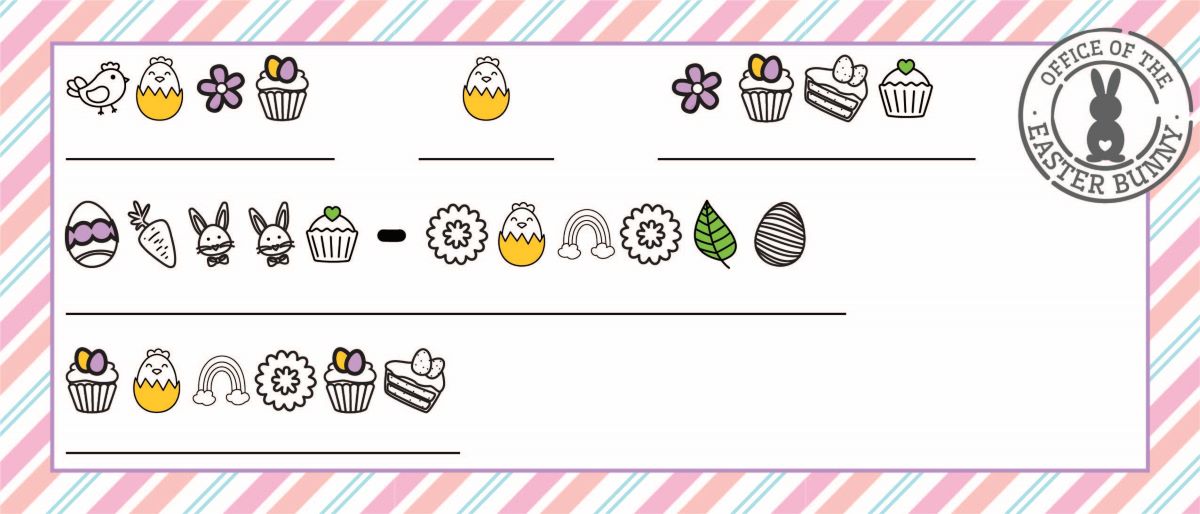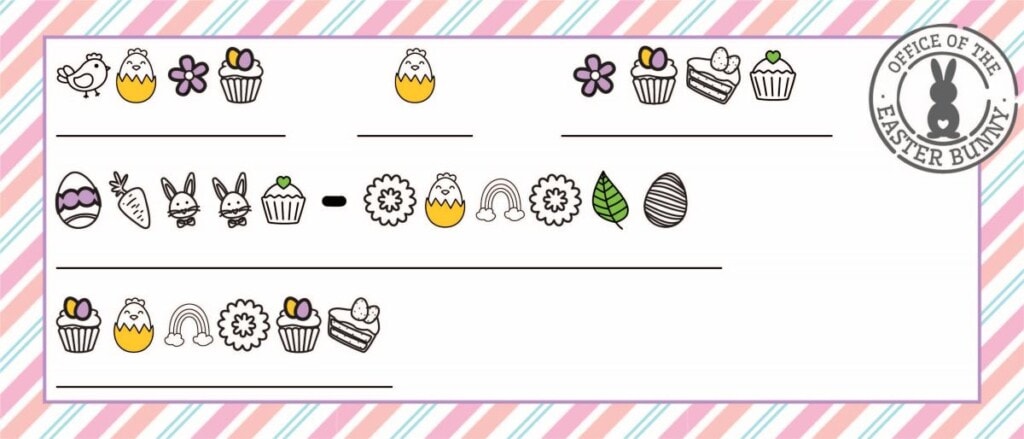 Is there a Key with Answers?
Yes! In your free printable download you will get a key with all the answers.
Make sure you don't pass that out when you are using this printable or that would ruin all the fun for the kids!
How Do I download and Print This free Printable?
To download this free printable simply click on the printable button below. This worksheet is free for personal use, no commercial reproduction of any kind is allowed.
If you are sharing this download please link back to Kids Activity Zone and not to the printable link. This helps me keep these printables free to use!
If you take a picture do these Secret Code printables and share them on Instagram make sure to #kidsactivityzone or tag us @kidsactivityzoneblog so we can see them!