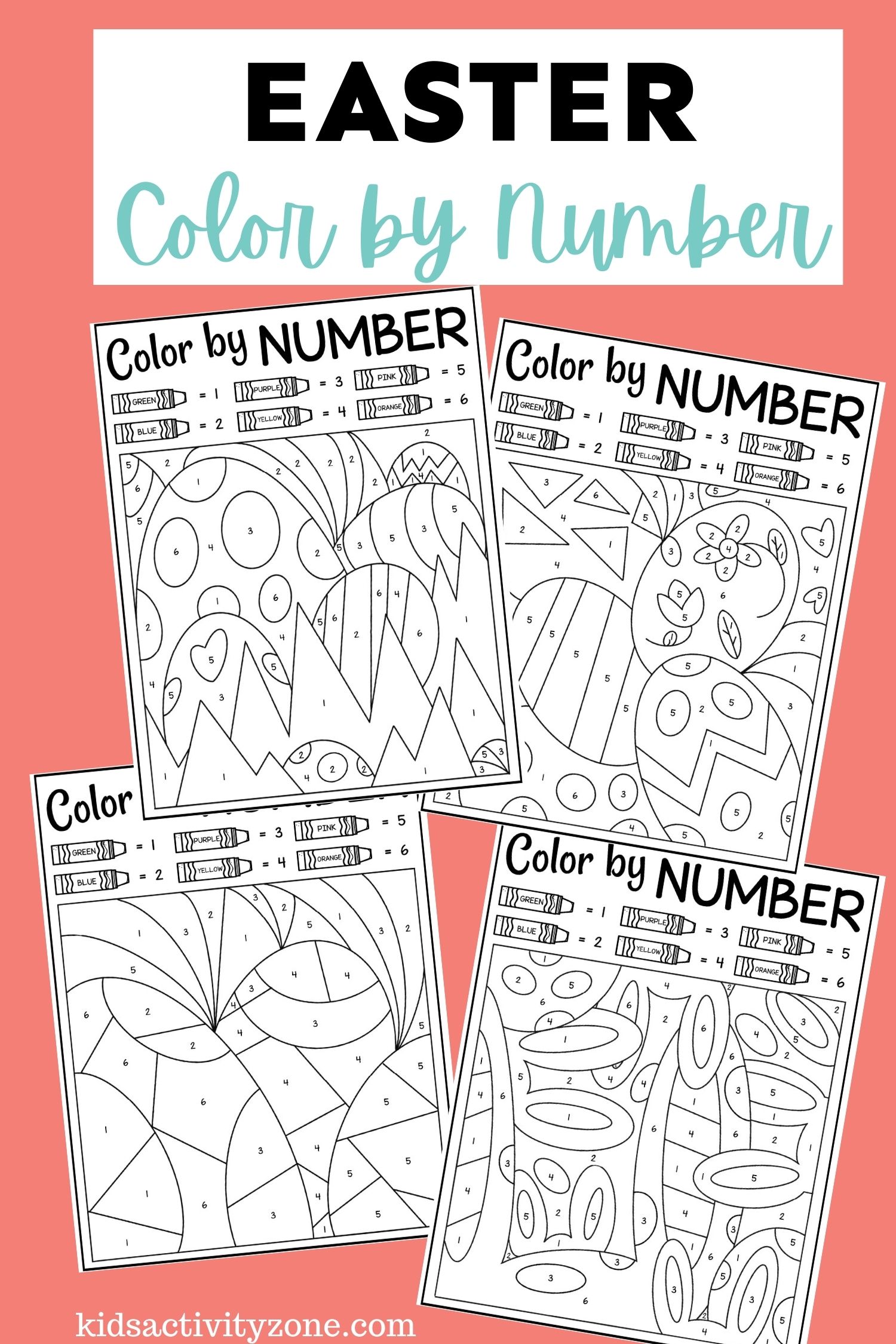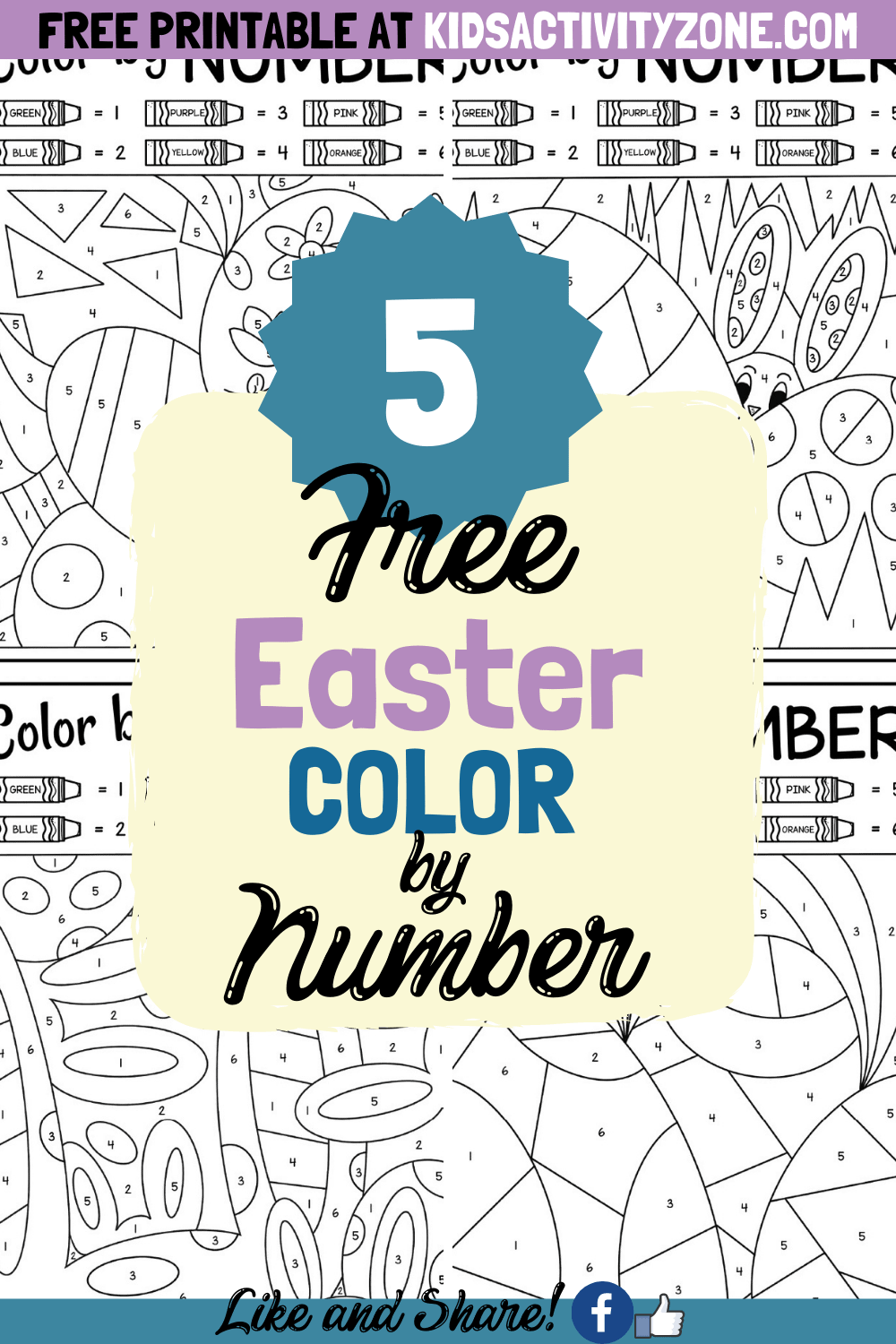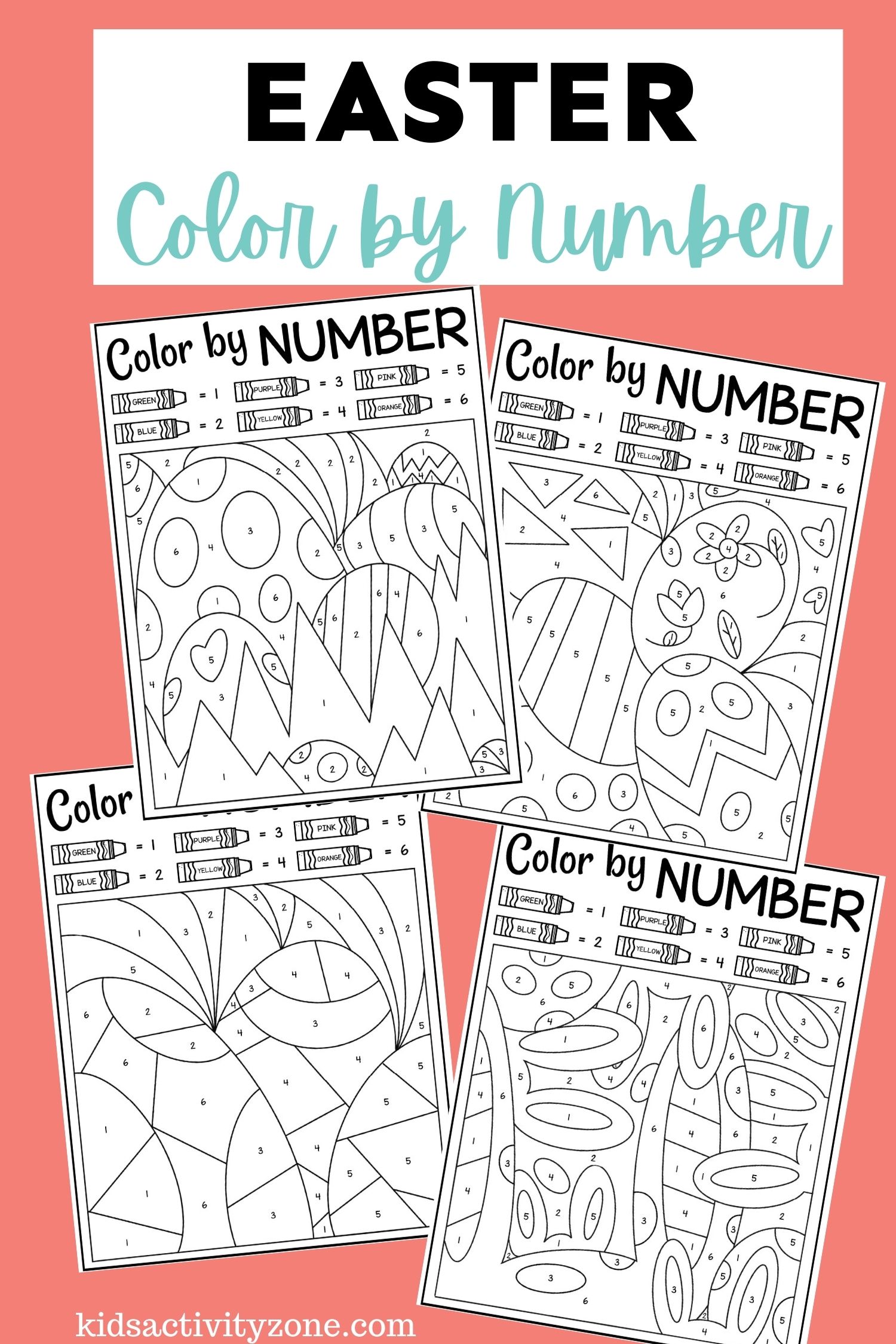 Looking for a fun way to keep your kids busy this Easter? Why not give them a color by number project! Coloring is a great activity to keep them entertained and occupied while you deal with other chores.
Plus, color by number sheets are educational too. Sure, coloring can sometimes be a fussy activity, but if you explain color by number sheets to your kids, they pay extra attention to this task, so you can relax in this aspect.
Read on to know the benefits of using color by number packs to keep your kids busy. By the end of this page, you'll spot a printing option where you can download a free pack of coloring pages.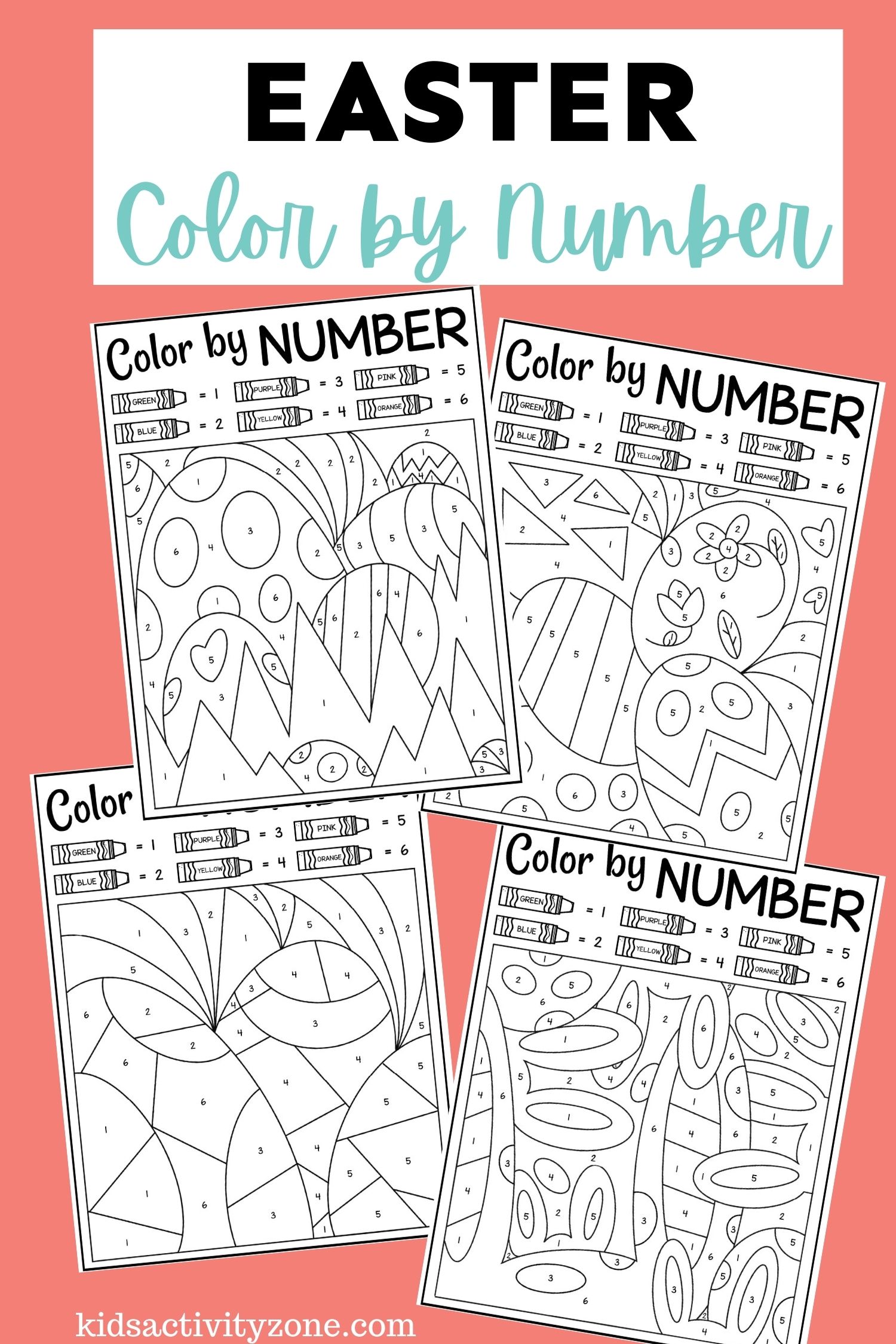 Benefits of Color by Number Activities
One benefit of using color by number packs is that it helps to improve hand-eye coordination. This is because kids have to look at the picture and find the corresponding number on the page. They then have to color in that section. This helps to improve their visual skills as well as their coordination.
Another benefit of using color by number packs is that it improves kids' ability to concentrate. This is because kids have to focus on the task at hand to complete it. They can't just zone out and daydream.
Also, coloring projects improve kids' motor skills. Pair it with color by number sheets, and it becomes an excellent activity for the little ones. If you want to teach your kids numbers, colors, and focusing without much fuss, such projects are great for you.
How to use Easter Color by Number Sheets?
A pack of Easter color by number printables is perfect for kids of all ages and will keep them busy for hours. Plus, they are a great way to teach colors and numbers. To use these printables, simply print them out and then have your child color them according to the instructions. They will love seeing their finished product, and you will love knowing that they are learning while they play.
Gather the Supplies
Here's what you'll need for this fun coloring project:
Or our favorite Twist Color Crayons!
And that's all!
What's included!
When you print off these free color by number Easter sheets you will get five different sheets.
Three Easter Eggs Color by Number Sheet
Bunny Ears Color by Number Sheet
Grass with Easter Eggs Color by Number Sheet
Easter Eggs with Bunny Color by Number Sheet
Decorated Easter Eggs Color by Number Sheet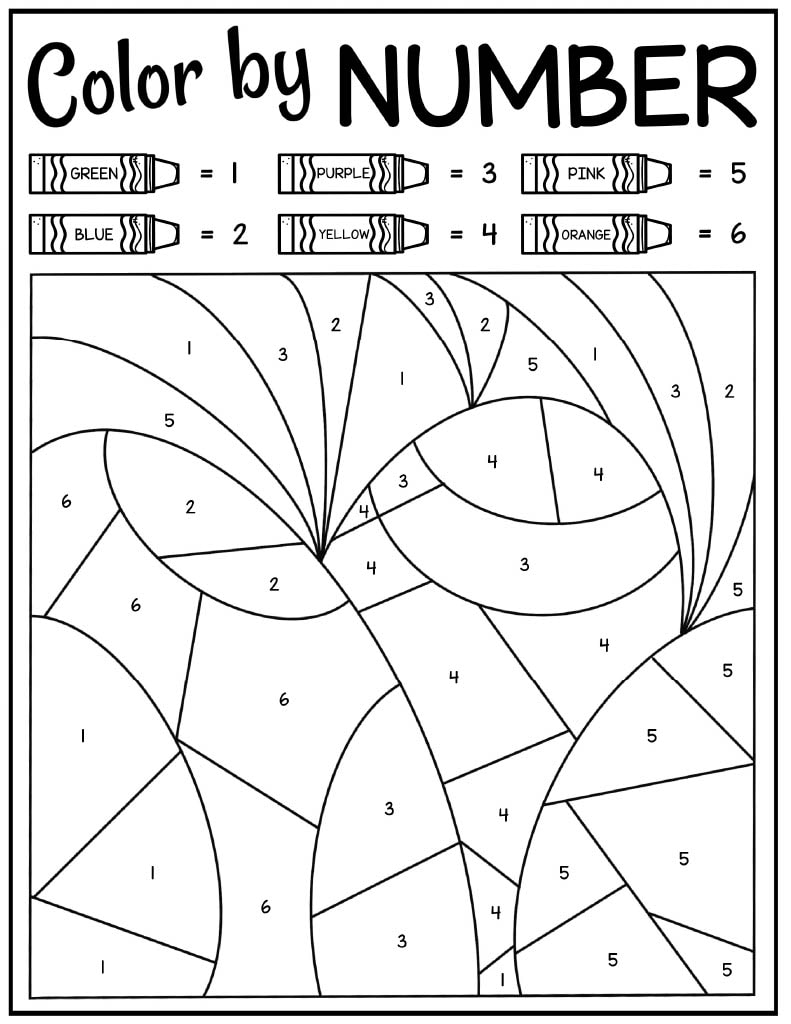 A color by number pack is a fun activity to keep the little ones focused and entertained. Plus, it helps teach them about colors and numbers. Here are some tips for using a color by number pack:
Click on the "print now" button at the bottom of this page to grab your Easter color by number work sheets.
Print these sheets, grab the mentioned crayon colors, and ask the young fellows to start working.
Start by choosing a color by number pack appropriate for your child's age and skill level. Since this pack includes six designs, you can start with the simplest one and keep others for later.
Be sure to read the instructions carefully before beginning the activity.
Help your child identify the colors and numbers on the pack. Crayons are better than markers and pencils for such projects.
Encourage your child to take their time and be careful when coloring.
Praise them for their finished product!
Quick Tip!
If you have a young child, after you print the color by number sheets off, color in the crayon on each sheet with the corresponding color name.
They can then do the color by number sheet alone, plus it will help them visually see the name of the color and identify it later.
Grab the Easter Pack, and Off you Go!
If you're looking for a way to keep your kids busy this Easter, print this pack of exciting Easter-themed designs, and you're good to go. So, what are you waiting for?
Get started today and let your kids have a blast this Easter with a pack of color by number printables. Click on the "download image" button below, and get ready to work with these sheets for free.
More Easter Activities!
If you take a picture and share theses free color by number pages on Instagram make sure to #kidsactivityzone or tag us @kidsactivityzoneblog so we can see them!