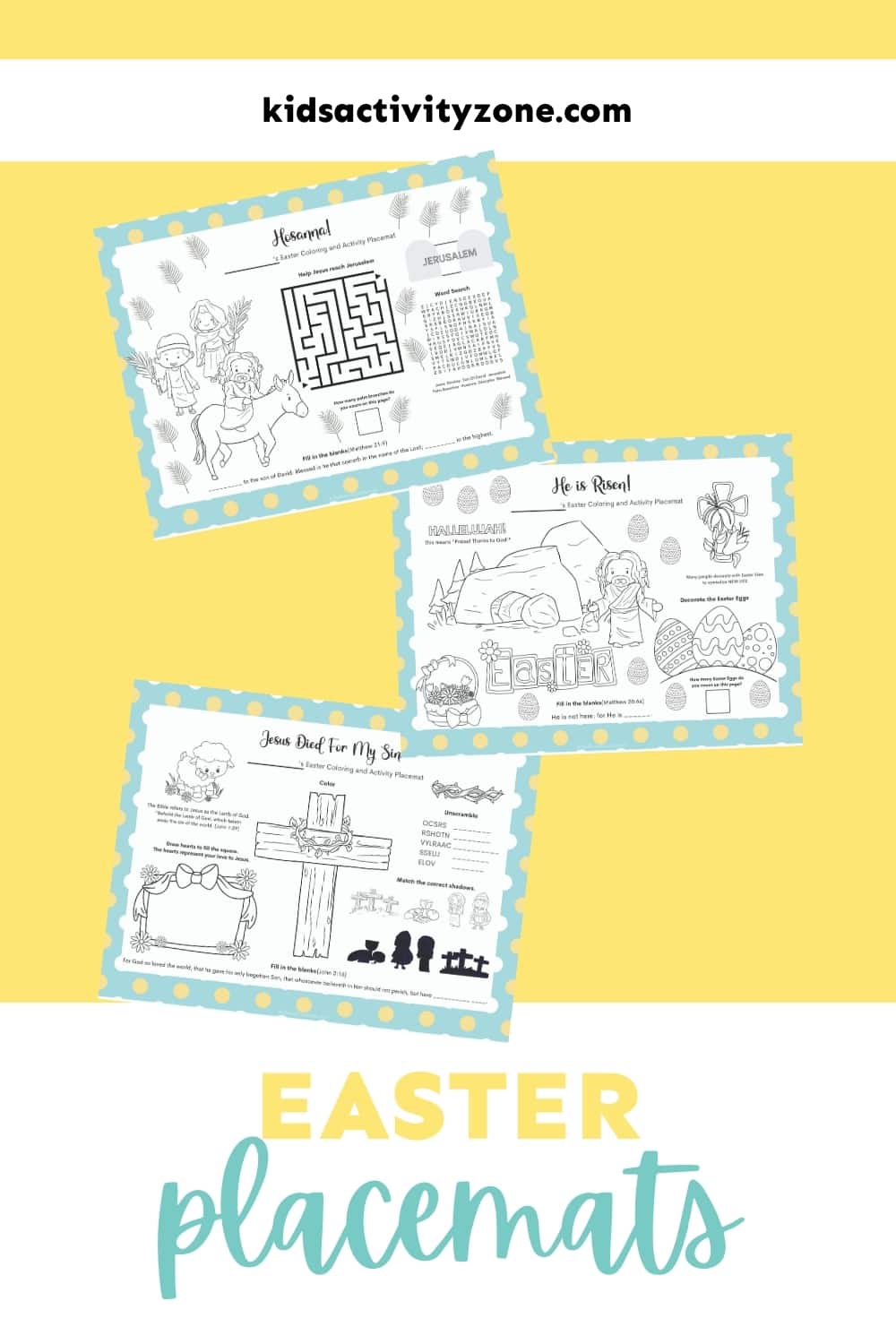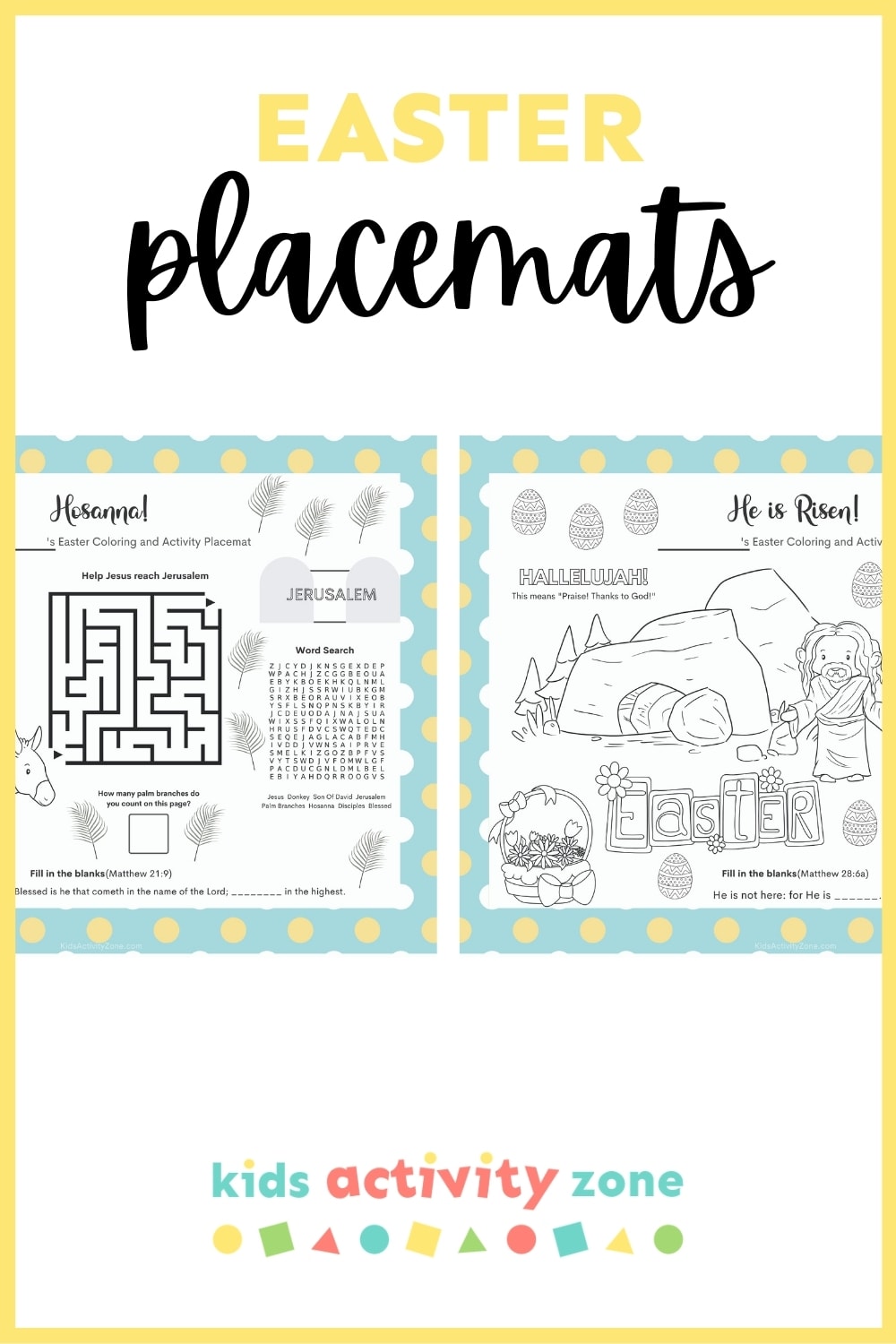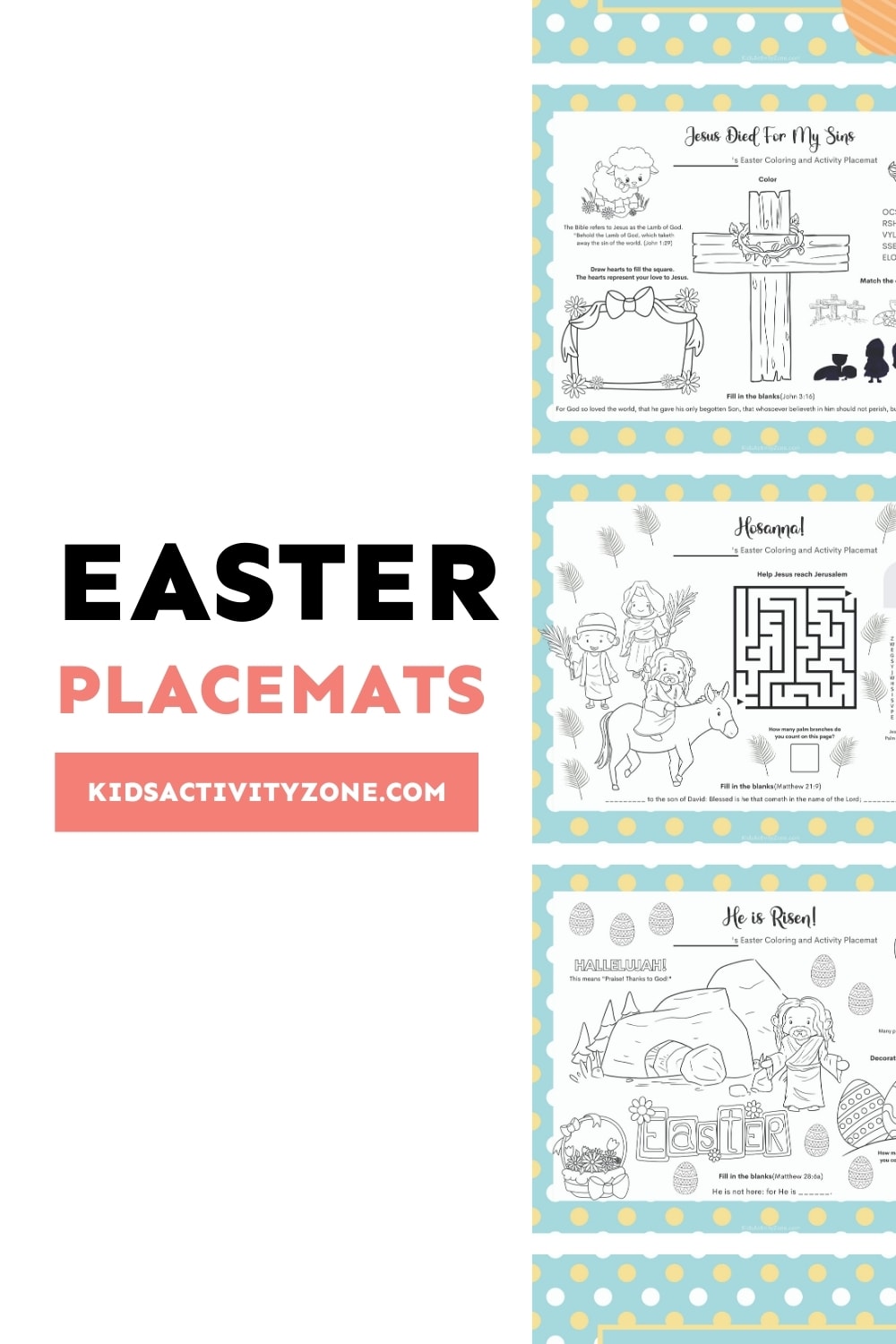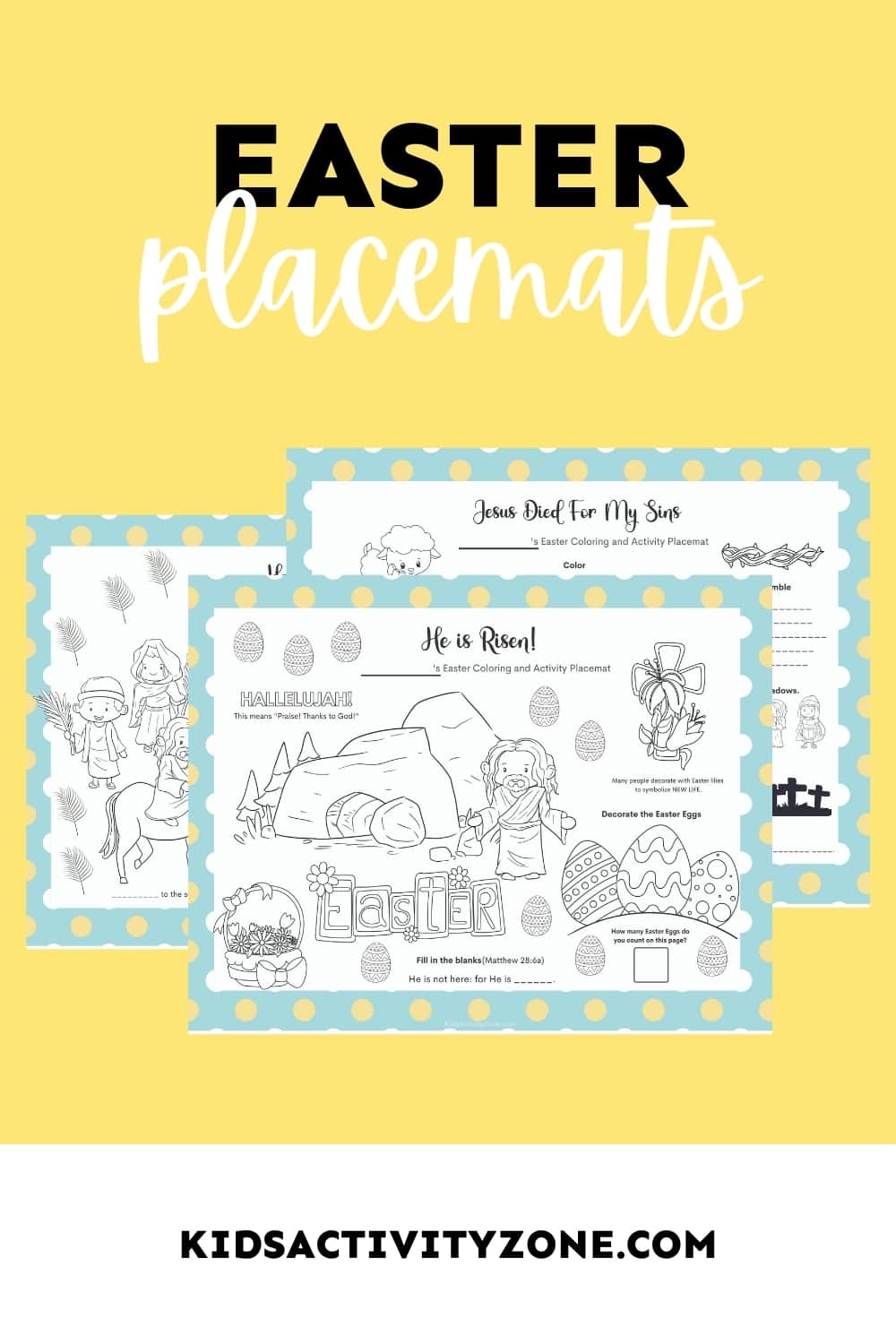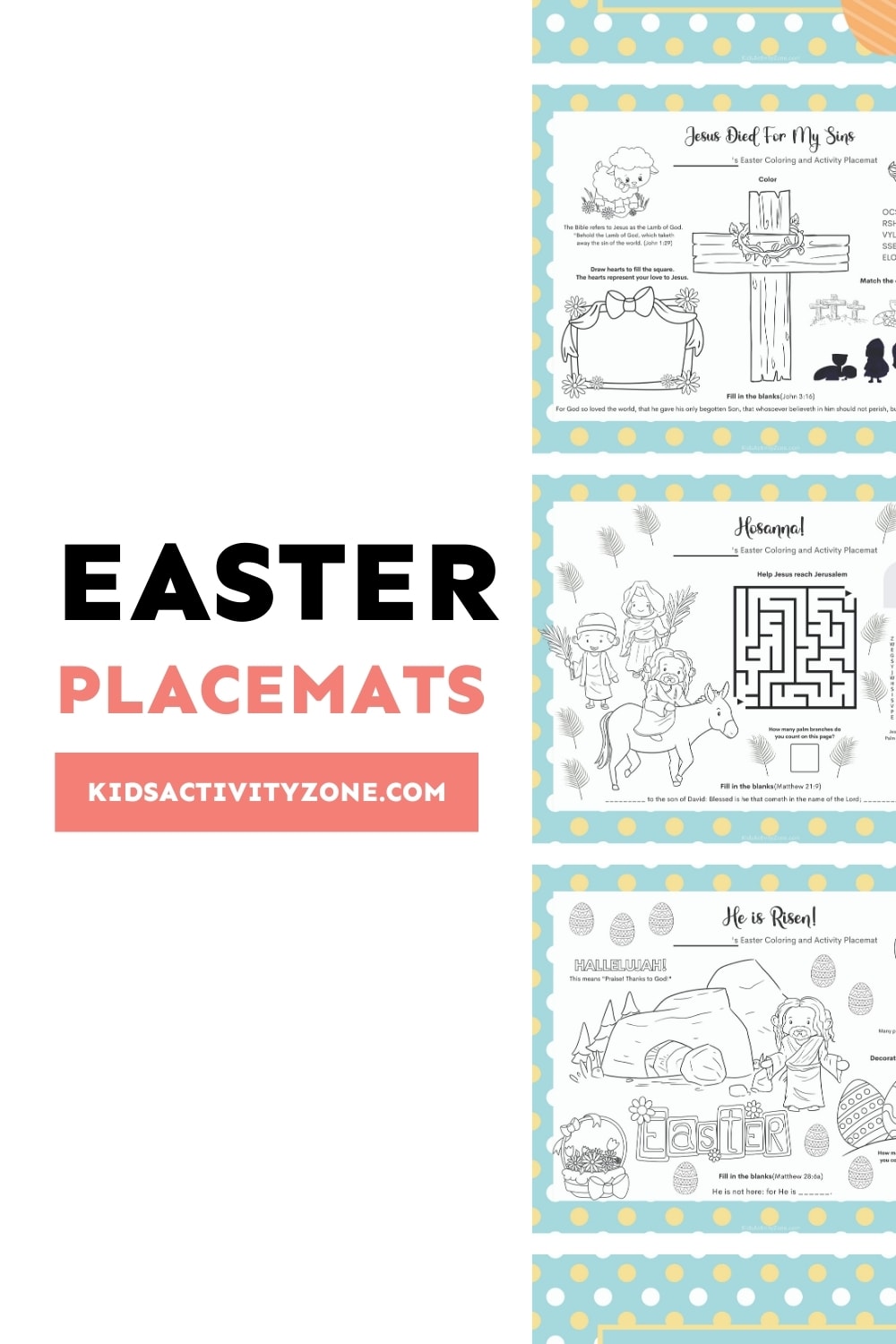 Free Printable Easter Placemats with Coloring and Activities are perfect for your tablescape! They keep little and big hands and minds busy during the Easter meal. Simply download, print and place at your table with a pencil and crayons.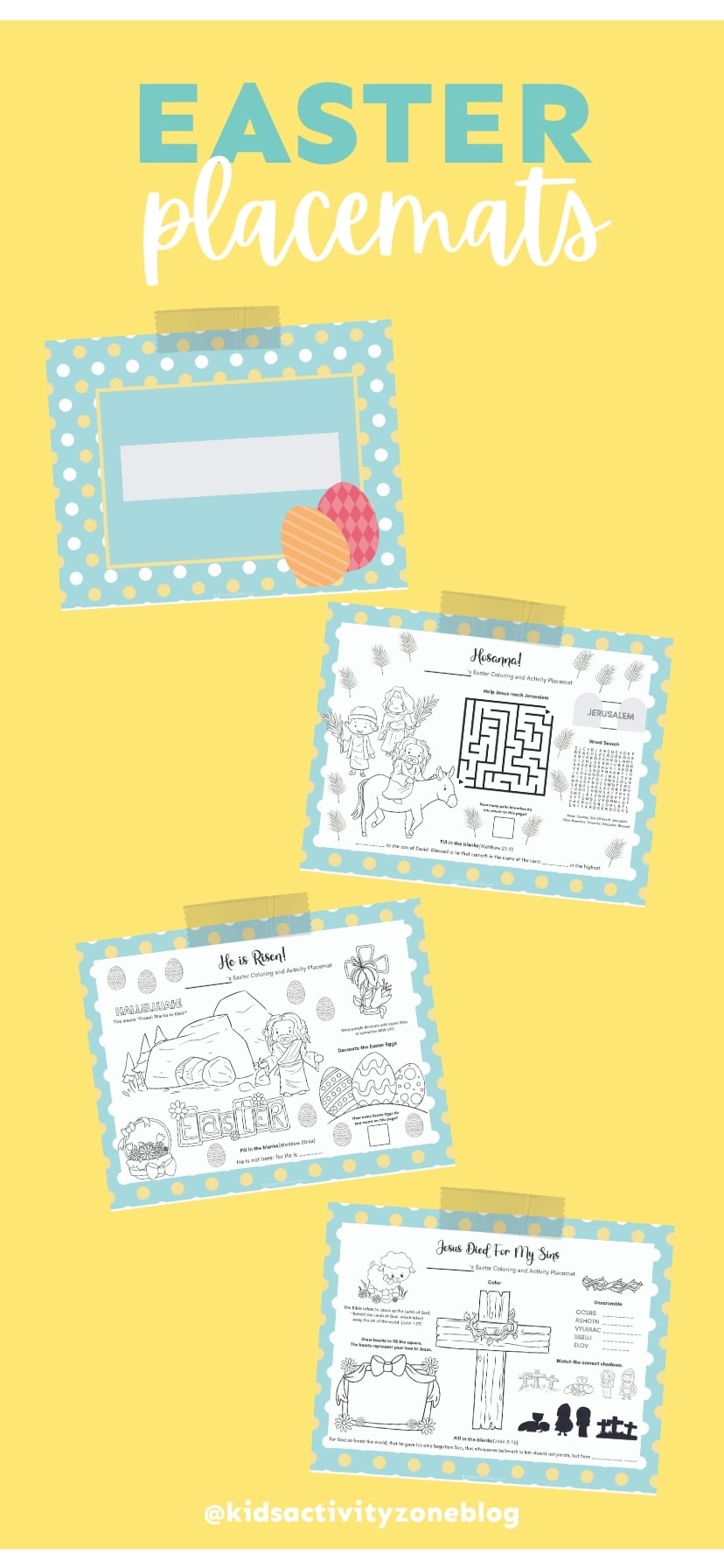 Keep the kids busy during the Easter dinner this year with this free download of Easter Placemats with Coloring and Activities.
The perfect boredom buster for the holiday meal that includes the story of Easter! It will keep everyone busy, happy and not bothering you. Plus, it reminds them of what the true celebration is.
The best part about this is adults will even have fun participating in the activities and helping the kids unscramble words, do word searches and so much more!
WHAT ACTIVITIES ARE ON THE PLACEMATS?
There are three different versions of the placemats with a variety of different activities on each one. Here are examples of the activities on the placemats.
Mazes
Word Search
Counting
Bible Verses – Fill in the Blank
Unscramble the Bible Words
Matching
Coloring
The activities on the placemat are all Christian based which is amazing. It's hard to find activities that include Jesus!
How to Use Easter Activity Placemats
First, you are going to need white cardstock to print these placemats onto. You could also use white printer paper, but the cardstock is going to hold up the best!
Then print on the the placemats. Place them at each person's spot at the table and write their name on the placemat if you'd like to do assigned seating.
Place a pencil or pen with the placemat. To make it fun we usually buy Easter themed pencils to go with the placemats!
You could even grab dry erase markers, laminate the placemats and pass them around between people so everyone can do all four of them!
More Easter Activities!
If you take a picture and share them on Instagram make sure to #kidsactivityzone or tag us @kidsactivityzoneblog so we can see them!