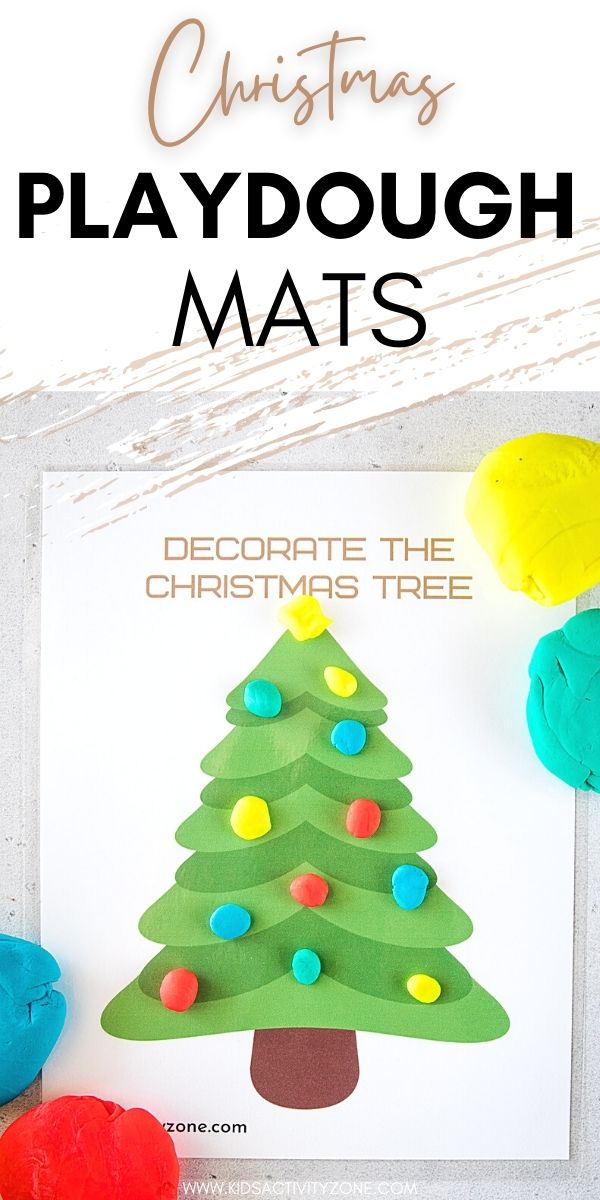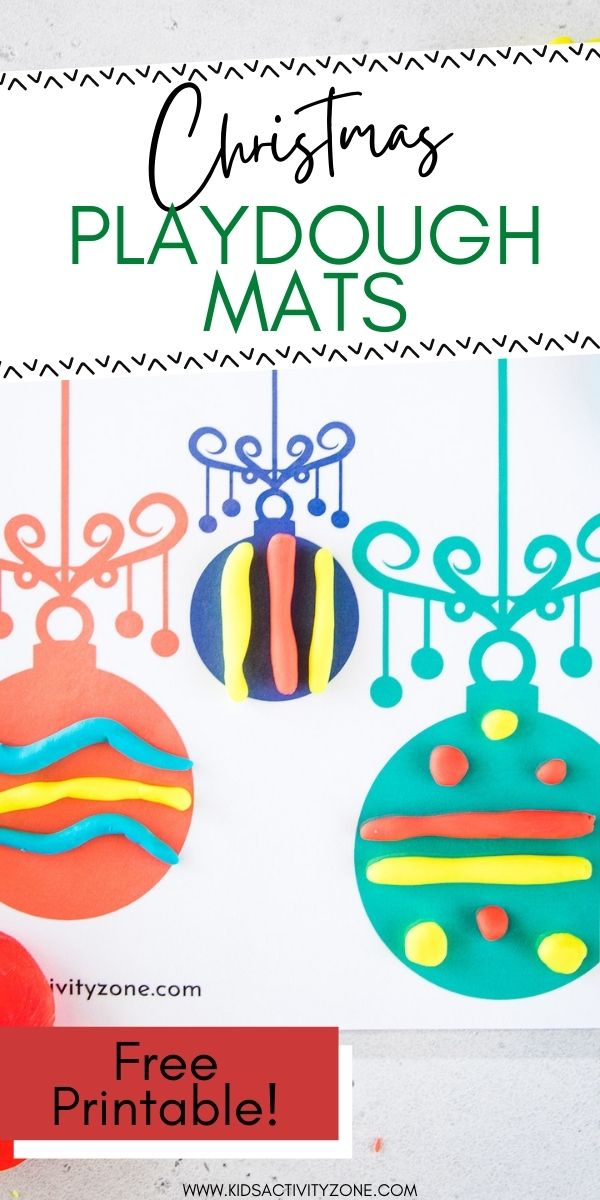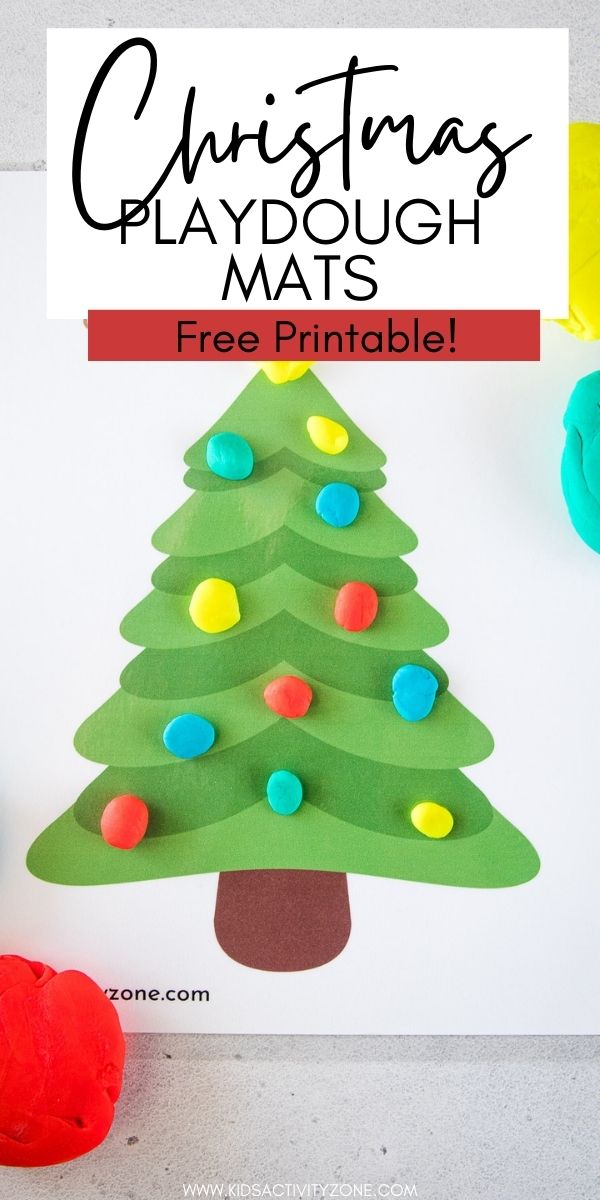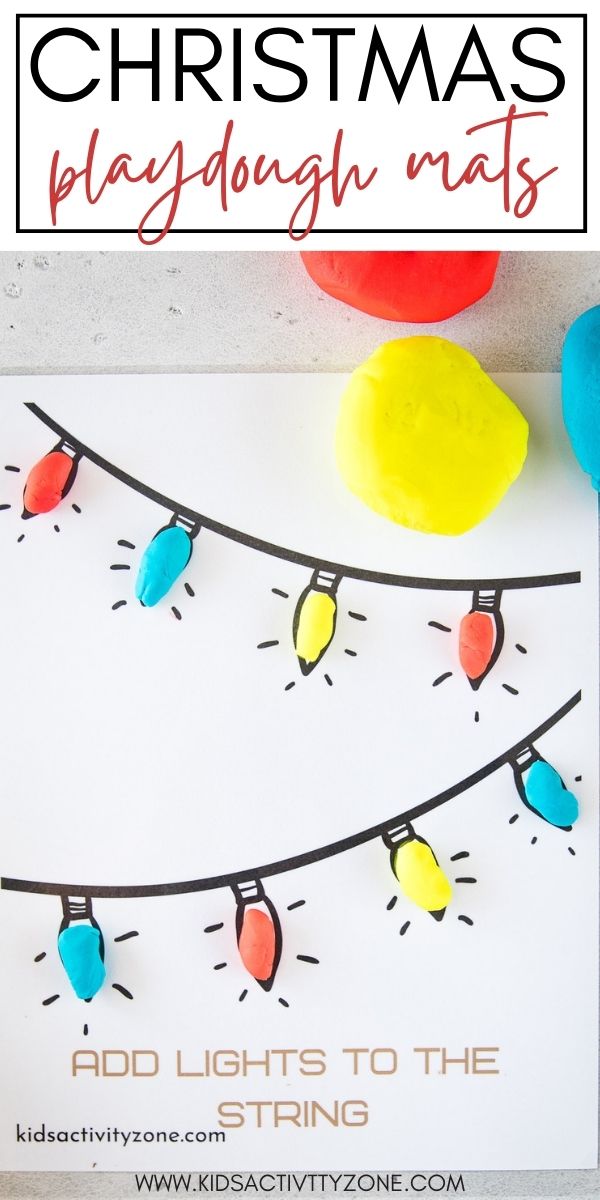 Playdough Mats are a fun sensory play activity for kids! Even more fun are these Christmas Playdough Mats during the holiday season. It's an easy, stress-free activity to do with minimal mess. Print out all eight mats and start decorating the Christmas Tree, Ornaments, Gingerbread House and more!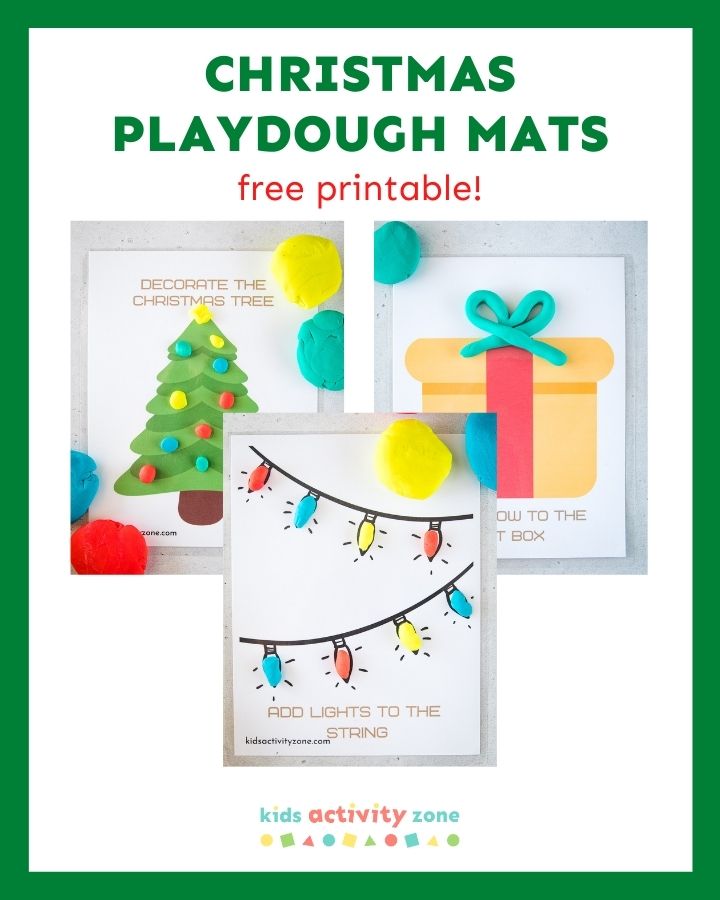 Every kid loves playing with playdough! Playdough mats are a great way to mix up the activity. These free printable Christmas Playdough Mats are a great way to give the kids a prompt and let them explore. The perfect open-ended and creative play activity!
Playdough Mats can encourage creativity while giving them a base to use for their imagination.
What's Included?
This free printable includes eight different Christmas Themed Playdough Mats.
Christmas Wreath
Gingerbread Man
Snowman
Gingerbread House
Christmas Lights
Christmas Tree
Christmas Present
Christmas Ornaments
Recommended Tools
How do I use Playdough Mats?
It's super simple! All you do is download the Christmas Playdough Mats then print it on white cardstock.
We recommend laminating them so you can use them again and again.
If you don't have a laminator you can slip them in a sleeve protector.
Then get out the playdough and let the kid's imagination go wild! You can even get out pom poms, pipe cleaners and more to let them stick in the playdough!
When to Use Playdough Mats!
Before bedtime to wind down.
After school to decompress.
As sensory play throughout the day.
Table work in a classroom.
During holiday parties as a station or activity.
Place a few mini tubs of playdough and a couple of mats in a goodie bag.
The options are endless! These are so much fun and kids love to use them. They are an inexpensive way to mix up your playdough routine.
Plus, they are easy to store instead of all the gizmo and gadgets that go along with playdough.
More Fun Christmas Activities For Kids!
If you take a picture and share them on Instagram make sure to #kidsactivityzone or tag us @kidsactivityzoneblog so we can see them!