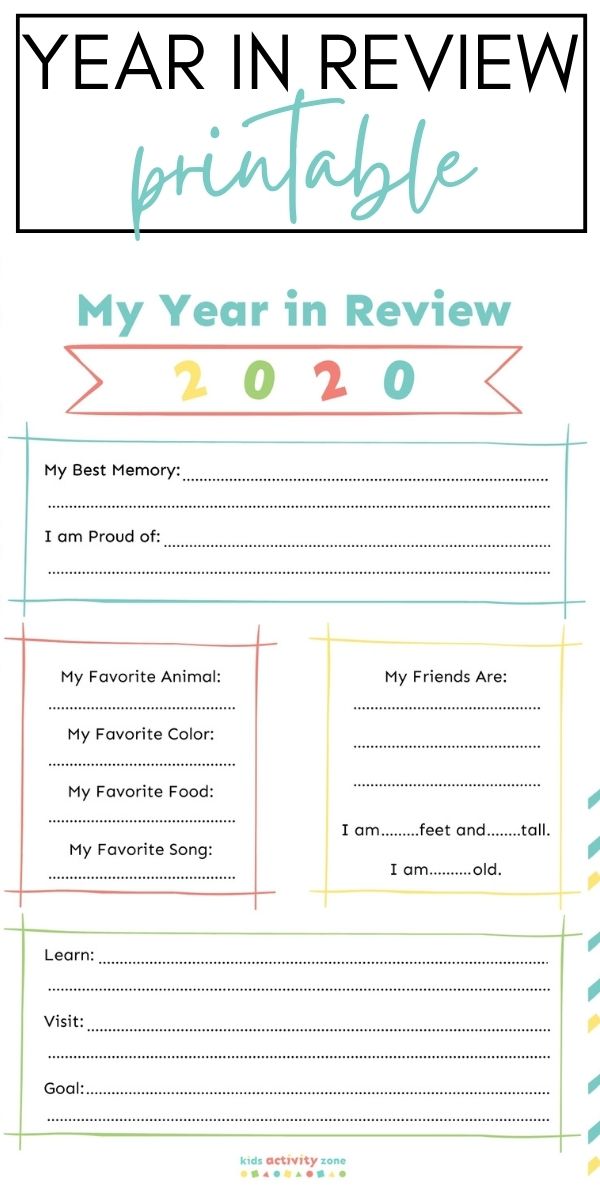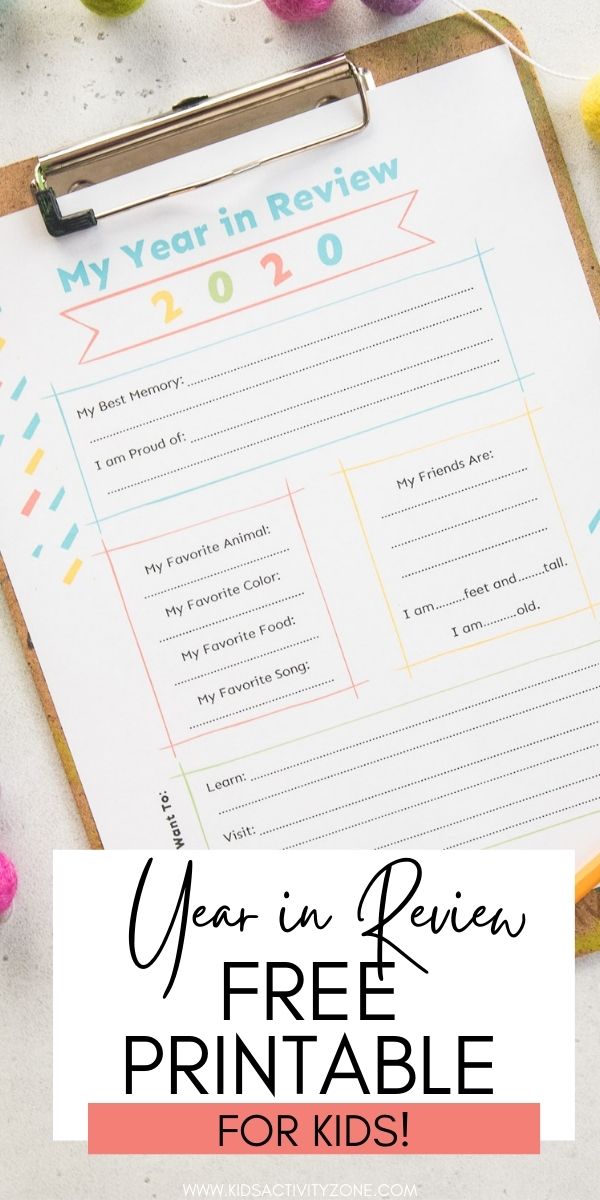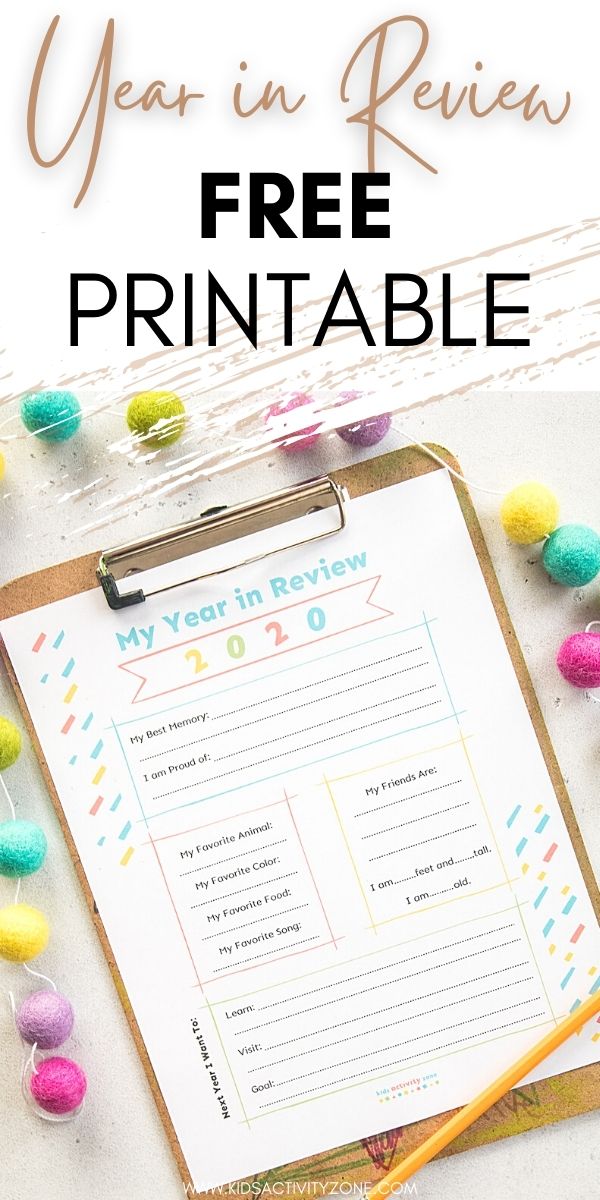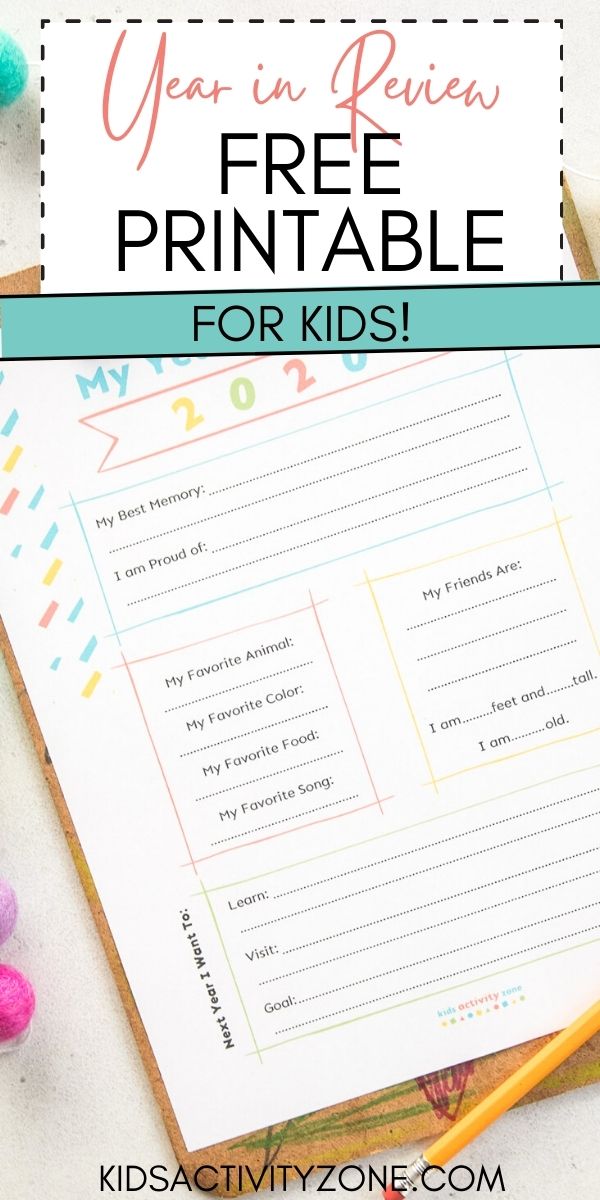 Print off this free Year in Review printable, have you kids fill it out at the end of the year and look back on it in the years to come. It's the perfect memento to keep in their keepsake box!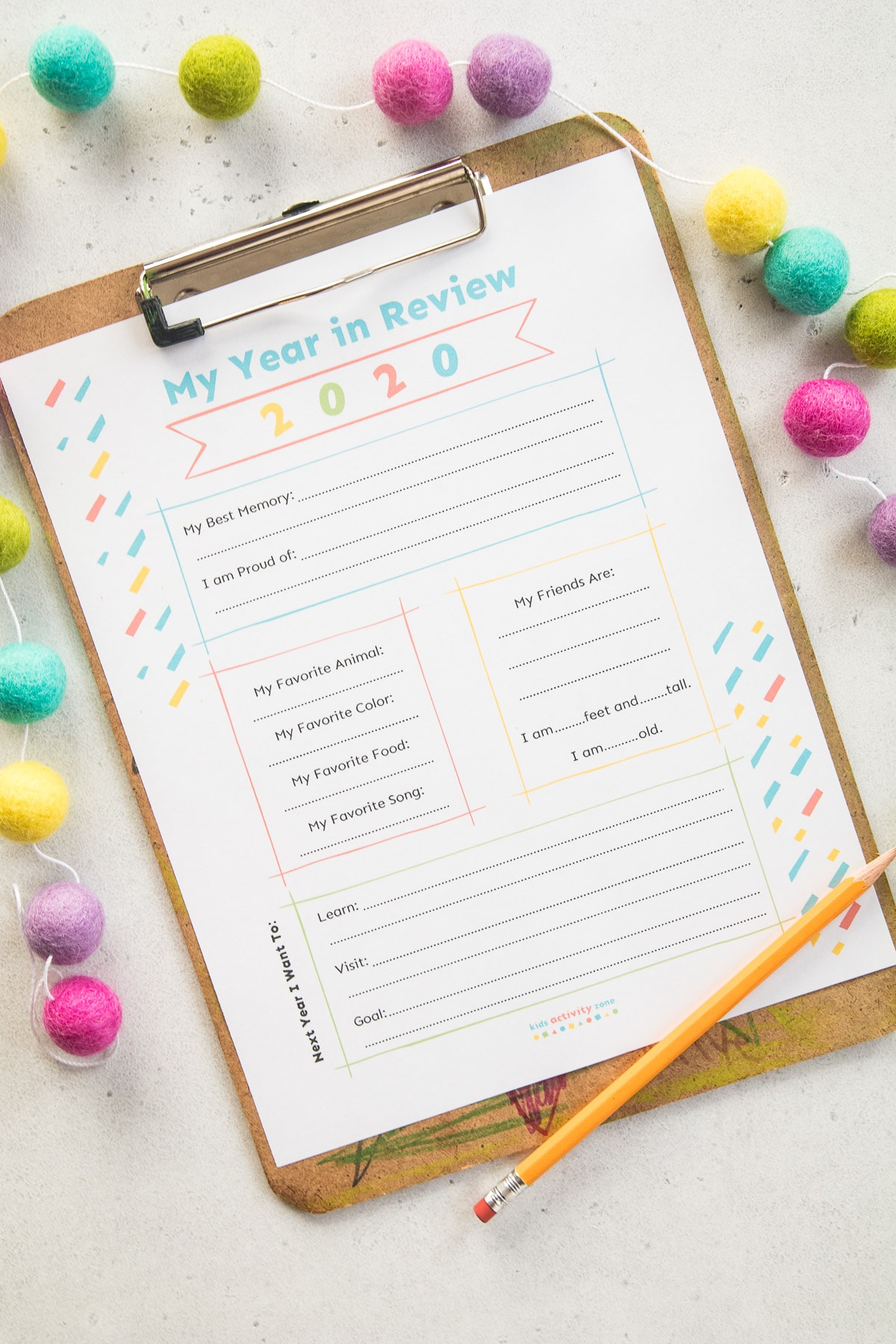 You know those fun printables that the kids always brought home from daycare, preschool etc. for Mother's Day, Father's Day and special days that they had fill out details about you or them? I always loved them so I decided it would be fun to create one for them to fill out each New Year!
What is a "Year in Review" for Kids?
It's a free printable sheet that you have your kids fill out with their favorite things, memories, details about themselves etc.
It also has spots to look forward to next year with things like Next Year I want To: Learn, Visit or Goal.
The next year you can pull it out and see if they checked those items off their list!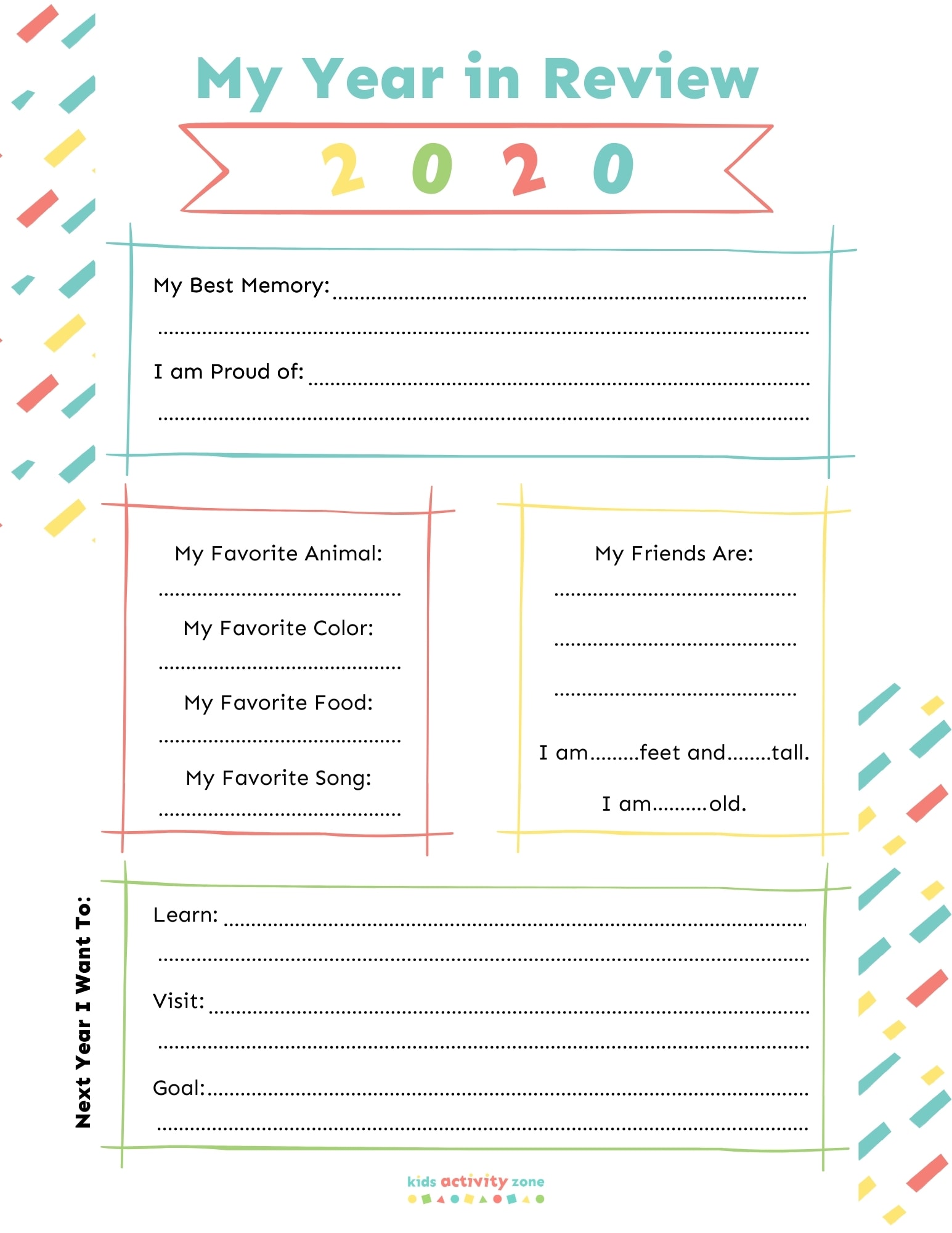 How to Use My Year in Review Printable
Pretty easy! Just click on the button below to download the printable then print. One New Year's Eve or Day (or anywhere close to then!) have each child fill it out about themselves.
Tuck it away in their memento box or create a binder to save them in each year, so you can look back on them to see what has changed, if they accomplished their goals and more.
More Ways to Use this Printable!
Family Swap: Print off a few more copies and have each kid fill out one out about each sibling. Always entertaining to see what they think the answers are for each other!
Family Interviews: Assign a child to be a "reporter" for another child and have them interview them about their favorite things and fill out the form for themselves.
Collages: Make a poster board with the Year in Review printable attached. Then have the child decorate the post with their favorite things that they cut out of magazines, or decorate with stickers, drawings, photographs and more!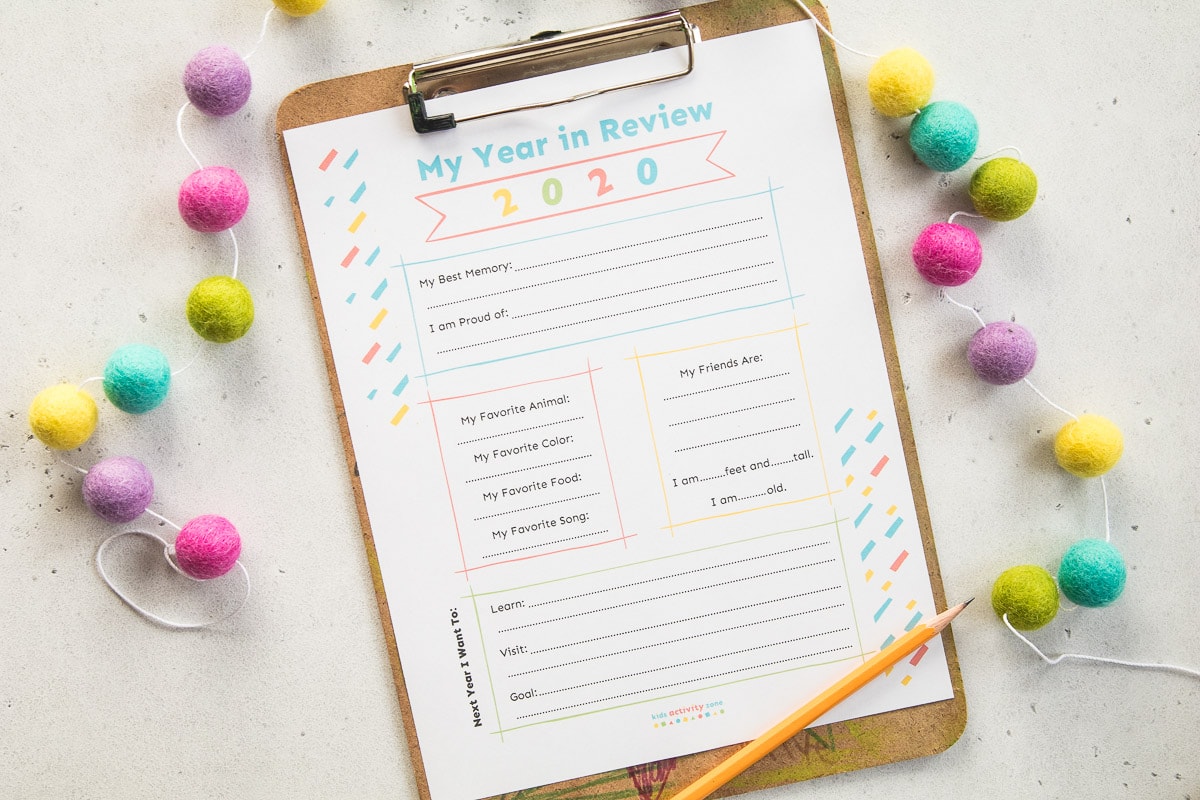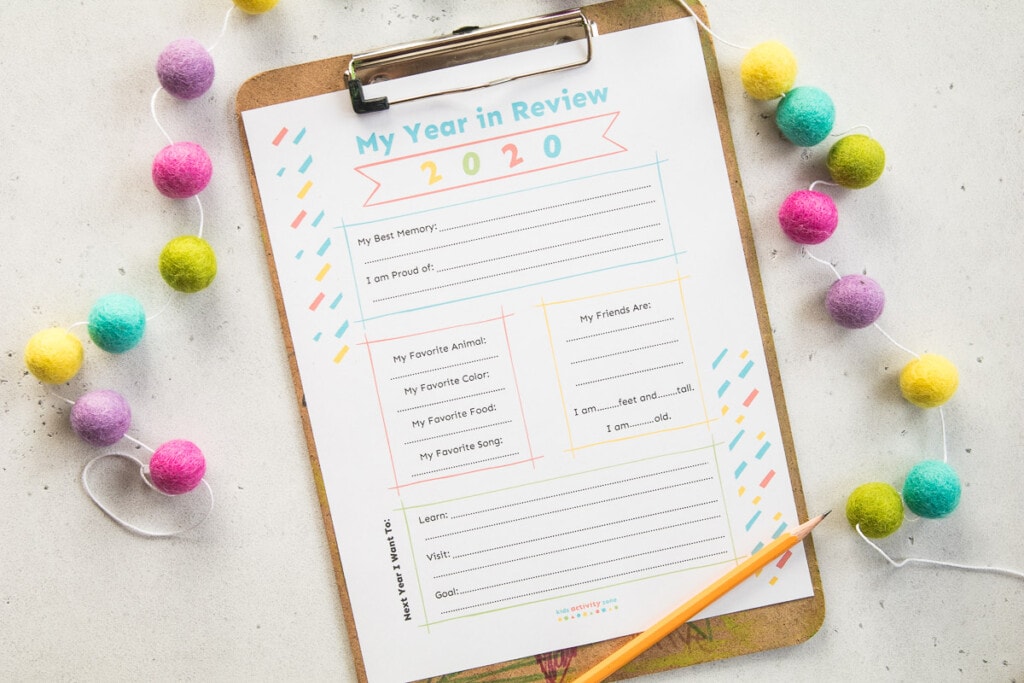 MORE NEW YEAR'S EVE FUN!
If you take a picture and share them on Instagram make sure to #kidsactivityzone or tag us @kidsactivityzoneblog so we can see them!